411 Music Fact or Fiction: Did Lil Wayne Sign With Roc Nation?
April 22, 2017 | Posted by
Welcome to the 411 Music Fact or Fiction! This week, Joseph Lee takes on Jeremy Thomas.
You have high expectations for Prince's new EP Deliverance.
Joseph Lee: FACT – Assuming it actually gets released, I tend to have high expectations for new Prince releases in general. There is the question of if this material was good enough for release, why didn't Prince do it himself? Then again, he apparently has tons of unreleased material and was notoriously reclusive so…you never know. Either way, if it gets released then I expect it to be good.
Jeremy Thomas: FICTION – I did until it got shut down by Prince's estate. That's enough to fill me with doubt about the possibility of whether it was good enough to stand up to his previous work. It is possible that the quality of the music wasn't the reason for it being shut down, of course; the estate could have just put the kibosh on it because they weren't making money off it, and more power to them if that's the case. But Prince's estate seems to be following his wishes about being protective of his music as well, and so I have no problem believing they would slam the legal doors shut on this because maybe it wasn't worthy of release.
Kendrick Lamar's DAMN is just as good as his other albums.
Joseph Lee: FACT – Kendrick Lamar may be the best rapper of his generation. I don't have a lot to compare him to (not a huge fan of the genre) but I normally love his stuff and this new album is no exception.
Jeremy Thomas: FACT – There is the possibility that it may not end up being as influential as Good Kid, M.A.A.D City or To Pimp a Butterfly. But in terms of quality music, it's just as good. Kendrick went for a more straight-forward, less experimental approach here than on Butterfly and proved (not that we didn't already know this) that he's just as good when he's not flipping genres at every opportunity. This is a confident, bold LP that sees him connect the dots between the kinds of music he was making on Butterfly and the classic hip-hop he grew up on, and is an instant contender for album of the year.
The news of a new Nas album this year is exciting.
Joseph Lee: FACT – This is a pretty easy fact. Nas is really good at what he does an another example of someone within the genre I enjoy.
Jeremy Thomas: FACT – Any time I hear about a new Nas album, I'm excited. Sure, he's had a couple of inconsistent periods in his career but when he takes the time to get it right, he delivers stuff like Life is Good which was a career reinvigorator for him. It's been five years since that album and if he's anywhere near as inspired with his new LP, I have every expectation that I'll enjoy the hell out of it.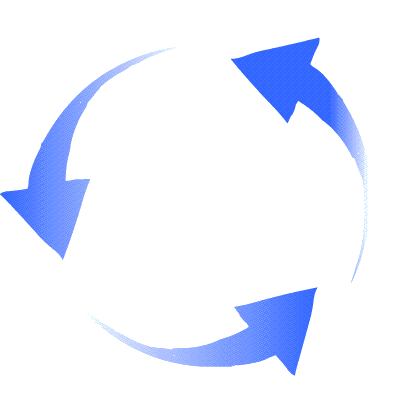 SWITCH!
Tyler the Creator is an odd choice to do the theme for Bill Nye's new show.
Jeremy Thomas: FICTION – At first blush, Tyler may be somewhere around the last person one would expect to do a Bill Nye theme. But that is without knowing that the rapper has a self-professed geek for a while and has apparently been a fan of Nye's for years. I'm far from Tyler's biggest fan, finding his music generally lacking as a rule. But I get the team-up and as a short theme song, it sounds pretty solid.
Joseph Lee: FICTION – He's not who I would have picked (I would have went with the people behind the original) but having heard clips of his take, it's fine. I'm not watching the show for the theme song anyway.
You enjoyed Lady Gaga's new song "The Cure."
Jeremy Thomas: FACT – This is a much more traditional pop song for Gaga in comparison to her usual love for disco, rock or country elements in her music. You get all the usual hallmarks of the formula for a chart-topper: handsnap rhythms, a snyth-soaked hook, love song lyrics, etc. But to her credit, Gaga assembled all of these pieces in a way that sounds generally better than the Selena Gomez, Katy Perry and Ariana Grande hits. Part of that is the fact that she kept the yoke back on the Auto-Tune a bit more than her colleagues, but it's also because Gaga simply understands the genre so well. It's a definite change of pace from the likes of "Perfect Illusion," which I deeply enjoyed, but it's a good, solid track in its own right.
Joseph Lee: FACT – As Jeremy said, it's more poppy than her usual stuff but she does that really well so I've got no complaints.
Lil Wayne has likely signed with Roc Nation.
Jeremy Thomas: FICTION: Not as a musical artist, anyway. Wayne is still at Cash Money Records and short of a resolution of their lawsuit or Birdman letting him out (unlikely), he's going to be there until the contract is somehow fulfilled. Jay Z and Roc Nation know enough not to try and sign someone who is already signed. I suspect it is more of a strategic or branding partnership that doesn't infringe on his already-existing artist contract, which is not what I believe the question was more supposed to be about. Wayne just decided to make some headlines by not specifying, and more power to him for that.
Joseph Lee: FICTION – He likes to hint at it a lot, but if Lil Wayne had actually managed to break his contract with Cash Money and move to Jay Z's label it would be a huge story. I'm sure he'd love to sign with Roc Nation but I don't believe it's happened.
Thoughts? Comments? Animal? Vegetable? Mineral? Reply in the comments below to give your own take on this week's topics! Don't forget to follow us on Twitter!
http://www.twitter.com/411wrestling
http://www.twitter.com/411moviestv
http://www.twitter.com/411music
http://www.twitter.com/411games
http://www.twitter.com/411mma