411 Music Fact or Fiction: Did Snoop Dogg Go Too Far With His Trump Video?
March 17, 2017 | Posted by
Welcome to the 411 Music Fact or Fiction! This week, Joseph Lee takes on Jeremy Thomas.
Snoop Dogg's latest video for "Lavender" went too far with its mockery of the President.
Joseph Lee: FICTION – If we're speaking straight from a free speech issue, I think Snoop did just fine. It doesn't have a lot of tact and it's generally a bad video, but Snoop was well within his rights to make it. It's not going to incite anyone to violence anymore than Trump's behavior and policies would. If someone is going to do that, they were going to do it anyway. They aren't waiting for Snoop Doggy Dogg's approval. It's a parody in the same sense that SNL is, and the President needs to get used to it. Every President in office has been mocked in one form or another. Whether or not you think it's funny or obscene or whatever is irrelevant. Just don't watch it. Complaining isn't going to do anything and you're not going to affect the outcome. Get some tougher skin.
Jeremy Thomas: FICTION – Yeah, I'm prepared to be shredded over this one but that's fine. I would be answering different in this case if Snoop actually depicted an shooting of the Donald Trump clown, but he had a toy gun that, when the trigger was pulled, dropped a "Bang" flag. This is the same thing Steve Austin did to Vince McMahon on Raw years ago. I understand why people were upset by it, but anyone suggesting that people will be inspired to try and assassinate the president based on this skit are kind of pushing it. I know some people will roll their eyes at calling this video "art," but using it in a general fashion this is an artistic piece and art is supposed to invoke a reaction. We may not like the reaction — personally I think it was a bit tacky, if we're being honest — I don't think it went over the line.
You're not interested in Drake's More Life.
Joseph Lee: FACT – I'm just not interested in Drake in general. I like a few of his songs but not enough to make me thing, "oh yeah, I've definitely got to see what he does next." If I catch it on the radio or Spotify or whatever, I won't turn away but that's about as far as my level of interest goes.
Jeremy Thomas: FICTION – To be fair, I'm not saying I'm anticipating this at any level. Drake is one of those guys for me who, as a musician, is just kind of there. I recognize his popularity and he has a couple of tracks I dig but generally I don't have much a reaction to his music either good or bad. Every now and then he surprises me though, and I'm always open to that possibility with his new releases. I was immediately put off by the fact that Drake is labelling More Life not as a mixtape but rather as a "playlist" as if that makes it special from EPs or mixtapes in some way, but that's annoyance at marketing and not at the music. I will definitely check it out, even if I make no promises as to whether it will be great.
Frank Ocean's song "Chanel" was a step down from his other works.
Joseph Lee: FICTION – I don't know, I think it was fine. Once again it's out of my wheelhouse, but Ocean's talented enough that he could probably recite a phone book and it'd win all the awards.
Jeremy Thomas: FICTION – It was different but I still really enjoyed it. Frank Ocean is making a style of R&B that you don't see all that much over the last several years. It's not a pop club banger; it's more soulful and a bit experimental, which I really like. The bridge is a little odd with the sort of meandering "It's really you on my mind" bit, but it sounds to be intentionally trippy as the song drifts from chorus to verse two. While it sounda a bit different, at its heart "Chanel" is quintessential Frank Ocean: lyrically smart, musically bold and emotionally challenging. Can't ask for much more than that.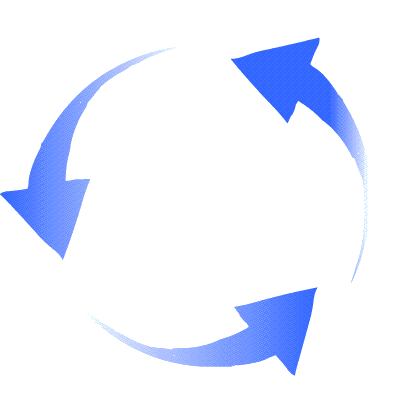 SWITCH!
Ed Sheeran will do well on Game of Thrones.
Jeremy Thomas: FACT – I don't see why not. Unlike most of the musicians who have traditionally had cameos on the show, Sheeran has some acting experience — and in a period piece nonetheless, as he had a supporting role in Kurt Sutter's The Bastard Executioner. He did a serviceable enough job in that that, should he appear as more than just a background cameo, he will at least not embarass himself. Honestly though, he's more likely going to be said background cameo and as such, he'll do fine because he's a living person and that's about all you need to be in order to do well in such a role.
Joseph Lee: FACT – Game of Thrones has a really good track record when it comes to casting. I think Sheeran will likely have a limited role to make up for whatever inexperience he may have, but he'll do just fine. If I were a celebrity, I'd want to appear on the show just to see how they'd kill me off, but I'm weird like that. Maybe Sheeran is the same way and he signed up to see himself get eaten by a dragon. We'll never know.
Imagine Dragons have yet to recapture the quality of the first hit album.
Jeremy Thomas: FACT – No disrespect to Imagine Dragons; I rather like them. But yeah, they haven't been able to re-attain the heights of Night Visions. That's not hugely shocking, though; they've only had one album since in Smoke + Mirrors and it was okay, but lacked what it needed to put it on the level of their first album. I rather liked their collaboration with Lil Wayne and Wiz Khalifa for the Suicide Squad soundtrack but that was definitely less on them; my hope is that their upcoming LP will be a bit of a return to form for them.
Joseph Lee: FACT – I enjoyed Night Visions, but I haven't really heard any tracks that capture the quality of that album. That's not saying they can't, they're still relatively young in their career, but so far they haven't.
The music video for Future's "Use Me" was below average.
Jeremy Thomas: FICTION: It wasn't the most memorable video of all-time, but it offered something a little different from your average rap video and I appreciated that. It helps that "Use Me" is in the higher tier of Future tracks, but I liked the story in the video (such as it was) and I gotta give Future credit for doing something a little more thoughtful. I'm not going to be watching it over and over but it videos are one of Future's stronger points and this fit pretty well into what he does.
Joseph Lee: FACT – Video was okay, I guess, but I'm not a fan of Future's music so that kind of holds it back for me. Sorry, that's just the way I feel.
Thoughts? Comments? Animal? Vegetable? Mineral? Reply in the comments below to give your own take on this week's topics! Don't forget to follow us on Twitter!
http://www.twitter.com/411wrestling
http://www.twitter.com/411moviestv
http://www.twitter.com/411music
http://www.twitter.com/411games
http://www.twitter.com/411mma