411 Music Fact or Fiction: Do We Agree With The Choices For 2017 Rock and Roll Hall of Fame?
December 23, 2016 | Posted by
Welcome to the 411 Music Fact or Fiction! This week, Joseph Lee takes on Jeremy Thomas.
A Journey reunion at the Rock and Roll Hall of Fame will happen.
Joseph Lee: FACT – Whether or not it leads to anything after the ceremony is the bigger question. I think they'll be able to stand each other long enough to celebrate their big achievement.
Jeremy Thomas: FACT – I have a strong feeling that they'll get on stage as a group. Unless you're Axl Rose, it's hard to not get into the spirit of the Rock & Roll Hall of Fame ceremony and get on stage for a song or two. It doesn't mean that the band is all back on good ground necessarily, it's just a chance to set those grudges aside for a few minutes and perform together in celebration of your own accomplishments. Assuming Steve Perry does show up (and I can't imagine he won't), I would expect we'll see a performance of "Don't Stop Believin'" by the whole group.
Chris Brown's track "Party" was generic.
Joseph Lee: FACT – "Generic" is the correct word for it. In fact, a lot of Brown's tracks all sound the same these days. It's amazing he has fans considering his non-musical antics and the fact his music sounds just like everyone else in his genre.
Jeremy Thomas: FACT – It was about as generic a Chris Brown song as you can find, right down to the nondescript title. "Party" is typical of Brown's work over the last few years; the guy has clearly been on autopilot for quite some time in regard to his music. He knows what moves albums for him and he's sticking close to the formula of cut and paste production combined with meaningless lyrics. It's a sound business strategy, but a poor artistic decision. More power to him, but it's not something that is appealing to me in the slightest.
News of a new Nine Inch Nails EP is exciting.
Joseph Lee: FACT – I actually assumed we weren't getting any NIN this year, in spite of Trent Reznor's statements to the contrary. It's not a full album, but an EP is better than nothing. NIN consistently delivers so I'm definitely excited for the latest.
Jeremy Thomas: FACT – I'm always excited when new Nine Inch Nails music comes. I'm a major devotee to Trent Reznor's music, whether it's NIN, his film scores with Atticus Ross or any of his side project stuff. The last NIN album, Hesitation Marks, was one of my favorite albums of 2013 and I have high expectations here. Reznor has always been at his best with NIN when it's been focused and not so sprawling; while my appreciation for The Fragile has grown over the years, I still think that the more tracks he has, the less potent the album ends up being. So his first non-remix EP since Broken is something I'm very much looking forward to.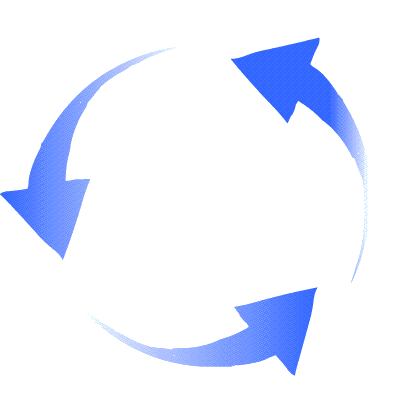 SWITCH!
It's surprising that Lil Wayne would join a Cash Money anniversary tour.
Jeremy Thomas: FACT – To be clear, there isn't really an indication that he's joining — at least, as far as I have seen. Birdman has made the open invitation for Wayne to join the tour, but he's also willing to do it without Weezy. If he does join, I will be legitimately surprised because the legal battle between the two sides is still raging and despite some moments here and there, I don't think it's ever been all that close to getting resolved. If Wayne does join up on the tour, it'll be a major sign that the lawsuit is about to be resolved and for now, I just don't see that happening so I'd definitely be taken aback if it happens.
Joseph Lee: FACT – If he joins, then yes it'll be surprising. In fact the only way I can see it happening is if Birdman agrees to some of Weezy's legal demands. But if he were able to do that, this whole thing wouldn't have dragged out as long as it has.
You have no complaints with this year's Rock and Roll Hall of Fame inductees.
Jeremy Thomas: FACT – Listen, I'm always going to have complaints about why some acts haven't gotten in yet (The Cure, New York Dolls, Pat Benatar, Brian Eno, Blue Oyster Cult and JOY FREAKING DIVISION just to name a few). But the focus with this question is on who did get in and whether they're worthy. In this instance, I don't think you can deny that all of them deserve it unless you subscribe to the "rap shouldn't be in the Hall of Fame," which I don't. ELO and Yes are finally in after years of being passed over and Joan Baez is getting a very worthy induction. People love to crap on Journey, but their resume is pretty untouchable in terms of their influence and success. That leaves Pearl Jam and Tupac. I understand that some people think Pearl Jam is just another Nirvana, but their longevity as a group is a testament to their ability to weather the rise and fall of grunge and they've been at the absolute forefront of the alt-rock era along with surefire future nominees the Foo Fighters. And if you do reject the premise that rap shouldn't be in the HOF, you can't argue that Tupac deserves to be in. There are still many notable omissions, but each of these nominees are very worthy of their inductions.
Joseph Lee: FACT – I could go on and on about who isn't in, but I'd rather look at the ones that did go in. I agree with this list, even Tupac.
You enjoyed Kid Cudi's new album.
Jeremy Thomas: FACT: Love Cudi or hate him, you have to appreciate his willingness to regularly change up his sound. Passion, Pain & Demon Slayin' changes gears from the punky alt-rock of Speedin' Bullet 2 Heaven for a sprawling, ambitious eighteen-track album that starts out dark and slowly works itself to a more uplifting state. I think that some of the tracks probably could have been cut due to a bit of redundancy, but I really enjoyed the way the LP was laid out and there's a nice variation in themes fromo track to track. "Frequency," "By Design," "The Guide" and "Surfin" are album highlights here, with several other good efforts as well. It's tricky to make a concept album work sometimes, but Cudi pulled it off nicely.
Joseph Lee: FACT – Kid Cudi's not normally my speed, but something about this album really connected with me. I guess that makes this my favorite album of his, although I haven't listened to a ton of his material to compare the others.
Thoughts? Comments? Animal? Vegetable? Mineral? Reply in the comments below to give your own take on this week's topics! Don't forget to follow us on Twitter!
http://www.twitter.com/411wrestling
http://www.twitter.com/411moviestv
http://www.twitter.com/411music
http://www.twitter.com/411games
http://www.twitter.com/411mma