411 Music Fact or Fiction: Are We Interested in Billy Corgan's New Music Project?
January 14, 2017 | Posted by
Welcome to the 411 Music Fact or Fiction! This week, Joseph Lee takes on Jeremy Thomas.
You would watch Chris Brown and Soulja Boy box on PPV.
Joseph Lee: FICTION – I wouldn't watch them fight for free, so I'm certainly not going to pay for it. Who wants to see two, barely-trained musicians play fight for a bit so dumb people will pay them? I don't believe they're actually going into this with the intention of hurting each other.
Jeremy Thomas: FICTION – I don't like Chris Brown, I don't like Soulja Boy and I don't like boxing, so that's pretty much nil on the interest factor for me. I think Celebrity Boxing matches are ridiculous as a rule and really don't see the appeal, except for those who want to see one of these guys legitimately hurt the other (which isn't going to happen, I'm sure). I would barely be willing to spend time watching it for free, and I'm certainly going to pay money to see it. There's so much entertainment out there to consume these days, I don't have enough time to watch everything I actually want to so this is about at the bottom of my list.
The video for David Bowie's "No Plan" was another good one.
Joseph Lee: FACT – It was fine for what it was, considering there's no way Bowie himself could have a hand in it. It's not nearly as lazy as other posthumous videos I've seen.
Jeremy Thomas: FACT – Good, yes. I wouldn't go so far as "great," but there's only so much you can do with a music video when the artist has passed. I love the song and I appreciate that they didn't just try to cut together old Bowie footage, as that would have come off looking like some bad fan-made music video (and as much as I like some FMV's, most of them are painful). This felt more like a lyric video, but a really good lyric video that still managed to convey the themes of the song pretty well. Not Bowie's most memorable video to be sure, but it was decent.
A Talking Heads reunion would be great to see.
Joseph Lee: FACT – I'm a big Talking Heads fan, so yeah, I'd like to see a reunion of some kind. I don't really think it'll happen, and David Byrne has said as much himself. But as far as reunions I'd like to see, this is definitely one of them.
Jeremy Thomas: FACT – Talking Heads are one of the more unappreciated acts when you're talking about the all-time greats. Their influence on pop music cannot be understated and some of their songs rank among the all-time greats in the genre. Putting them back together would be great, although I do think there is virtually zero chance of it happening. There was too much bad blood between David Byrne and the rest of the band, and Byrne doesn't seem all that interested in the idea even if he does think it would be successful. File it under "awesome things that won't happen."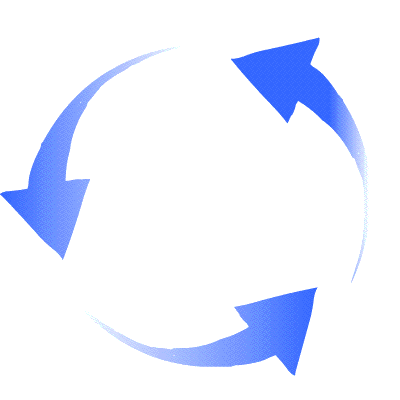 SWITCH!
Billy Corgan's new Thirty Days project sounds interesting.
Jeremy Thomas: FACT – Yeah, I'm all for this. It's wierd to think that Billy Corgan is fifty years old (says the forty year-old) but he's still got plenty to offer as a musician and after the whole TNA thing went down, it's nice to see him get back on the music side of his career. I like the idea of cross-country perfromances and Q&As, and I'm always down for some good cover songs. It also sounds like it's leading to a new album, either from Smashing Pumpkins or a solo LP, which I would like to see. SP was definitely on an general upswing over their last couple of records and there's always that long-standing talk of an original lineup reunion. I expect Corgan to feel musically refreshed after spending so much time and effort on his wrestling work and an curious to see what he's going to bring.
Joseph Lee: FACT – Billy's kind of shown himself to be an entitled jerk at times over the years but musicially I'm still very interested in what he does. This concept of combining performances, Q&As and cover songs sounds like a fun time, and it's something I'd pay to see if it came to a town near me.
Beat Shazam sounds like a fun new game show.
Jeremy Thomas: FACT – I know it's goofy, but I always loved Name That Tune. It was a fun show that played to my pop culture-heavy leanings (yep, even back then) and it was enjoyable to try and guess faster than the contestants. Giving it a modern spin by having contestants square off for the chance to challenge the actual Shazam app is a solid concept for a show. I don't expect it to be a huge success, but then again I didn't expect Lip Synch Battle to take off and look how that worked out. Either way, I think it will do well enough for a summer broadcast game show to at least last a few season and I'll check it out.
Joseph Lee: FACT – I'm up for almost any game show that requires skill or knowledge instead of awarding prizes purely on chance. I do question how anyone will be able to beat the App since it works relatively quick but I guess it wouldn't be fun to watch without some challenge.
It's not a surprise to learn streaming is top way Americans consume music.
Jeremy Thomas: FACT: Not at all. You still hear plenty of people talk about how they prefer to have something physical when buying games and even DVDs and Blu-Rays, but music was the first to really go the digital route and it was only a matter of time before streaming took over. Spotify, Apple Music and even Tidal are big business now for their respective companies, not to mention Pandora. It's more convenient to stream than to buy a bunch of album tracks, and I feel like it's a good thing because it encourages a wider variety of music taste. I'm more willing to stream a track or album by an artist I haven't heard of before than to buy an album and I've discovered a lot of great artists by doing so. There are still issues with streaming (most notably getting artists compensated properly), but it's definitely the format of choice at this point and for very logical reasons.
Joseph Lee: FACT – I don't really buy physical copies anymore, unless it's vinyl of old bands or something like that. There's a lot of music out there to consume and it would get expensive and space-consuming to buy that many physical copies. And yet, I must have a physical copy of a film. I'm weird.
Thoughts? Comments? Animal? Vegetable? Mineral? Reply in the comments below to give your own take on this week's topics! Don't forget to follow us on Twitter!
http://www.twitter.com/411wrestling
http://www.twitter.com/411moviestv
http://www.twitter.com/411music
http://www.twitter.com/411games
http://www.twitter.com/411mma