411 Music Fact or Fiction: Do We Care About Lil Wayne's New Book?
October 7, 2016 | Posted by
Welcome to the 411 Music Fact or Fiction! This week, Joseph Lee takes on Jeremy Thomas.
You're interested in Lil Wayne's new book Gone Til November.
Joseph Lee: FICTION – Yeah, I've heard enough about what prison is like that I don't need to know exactly what a celebrity goes through while spending eight months locked up.
Jeremy Thomas: FICTION – All due respect to Weezy, but I really don't have a huge interest in hearing about his time in prison. There are shelves and shelves' worth of great books about people who spent time behind bars out there, and I just don't feel like Lil Wayne's story is going to be more compelling than any of thiers. I'm sure he has some insight into things and I may check out a couple of excerpts if they become available, but I don't see any reason this is going to be particularly appealing to me.
The Rolling Stones' blues cover album sounds like a fun listen.
Joseph Lee: FACT – There's just something about "Rolling Stones" and "blues album" that just sort of fits. Maybe it's because the band obviously has a blues influence, I don't know. But I think this album would work out a lot better than a standard release (although I'd like one of those too).
Jeremy Thomas: FACT – I'm always a fan of rock giants taking on cover projects, and a blues album seems right up the Stones' alley. The band, like many rock groups, got their start doing blues covers and they've always had a strong blues sensibility of course, so it's not like they're stretching too far beyond their usual sound. I'm not gonna say I wouldn't have wanted an album of new material more, but this is definitely something I'm on board with.
The Korn/Corey Taylor collaboration wasn't as good as it could have been.
Joseph Lee: FACT – I know that it's popular to hate on acts like Korn or Slipknot for whatever reason, but I've always liked both. Either way, Corey Taylor on a Korn song sounds like a perfect match. Maybe I built it up too much in my head but it kind of fell flat to me. Maybe it'll take another listen or two to grow on me. I don't know, but I didn't like it nearly as much as I thought I would.
Jeremy Thomas: FACT – I mean sure, it could have better. But that doesn't mean "A Different World" is a bad track. Taylor and Korn meld together quite well and while it isn't my favorite track of Korn's, nor anywhere at the height of what their potential could have been as a collaboration, I did enjoy it fairly well.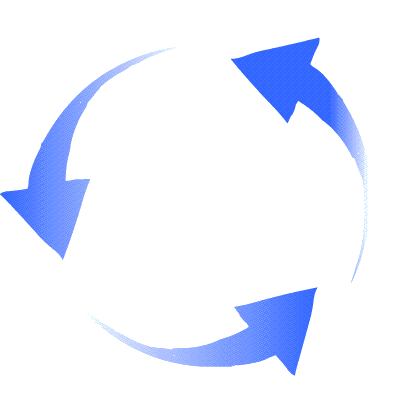 SWITCH!
Kid Cudi's tracks with Pharrell Williams were better than his usual stuff.
Jeremy Thomas: FACT – It definitely sounds like what a Kid Cudi and Pharrell song would sound like, and considering I'm not a huge fan of Cudi but am a fan of Pharrell I think it's almost by default better than Cudi's usual stuff. I think that much like the Korn/Taylor collaboration it was a decent meld between the two and while I didn't love it, it is better than what we usually get from him.
Joseph Lee: FACT – It's probably the cheap answer here, but most things tend to sound better with Pharrell having a direct contribution. I'm not a huge fan of Kid Cudi but I was into these tracks. So that's an easy FACT for me.
The lawsuit over Fetty Wap's "Trap Queen" will go nowhere.
Jeremy Thomas: FACT – If the lawsuit was filed against the original producer who owned the beat, I would say otherwise. But unless there's something we don't know in this case, Fetty doesn't seem liable for shady business practices on producer Tony Fadd's behalf. It's hard to say for sure, as lawsuits sometimes go against any sort of logic (hello, "Blurred Lines"), but I really can't see this going far unless there is documented proof that Wap knew he was using a beat that had previously-sold to someone else.
Joseph Lee: FACT – I'm not a legal expert or anything but it doesn't seem like it was Fetty's fault that the song had a previously sold beat. If anything, Tony Fadd's going to come out of this the loser, especially if the judge rules in favor of Lazar Lakic.
You have no interest in a new A$AP Mob album.
Jeremy Thomas: FICTION I wouldn't say I have no interest. I certainly don't consider the A$AP family among my favorite rap factions, but they're not bad either. Rocky is solid, Ferg has his moments and the rest are largely forgettable, but they do decent enough hip-hop. Such an album won't be among my most anticipated of the year, but I would check it out at the very least.
Joseph Lee: FACT – Yeah, no interest is the right call. Don't really care about anyone in the group and honestly, I think their chosen rap names are kind of stupid too. Sorry.
Thoughts? Comments? Animal? Vegetable? Mineral? Reply in the comments below to give your own take on this week's topics! Don't forget to follow us on Twitter!
http://www.twitter.com/411wrestling
http://www.twitter.com/411moviestv
http://www.twitter.com/411music
http://www.twitter.com/411games
http://www.twitter.com/411mma