411 Music Fact or Fiction: Is Ice Cube Worthy Of Hollywood Walk of Fame?
June 17, 2017 | Posted by
Welcome to the 411 Music Fact or Fiction! This week, Joseph Lee takes on Jeremy Thomas.
You enjoyed Alice Cooper's new song "Paranoiac Personality."
Joseph Lee: FACT – Alice Cooper hasn't done a lot to reinvent the wheel in his long career but he's also one of those acts that doesn't have to. He's a lot like AC/DC in that regard. "Paranoiac Personality" sounds like an Alice Cooper track, so yes, I enjoyed it.
Jeremy Thomas: FACT – While I won't say I loved it, I did enjoyed. "Paranoiac Personality" was the practically definition of "alright." It has a nice '80s feel to it, but it also seems to lack in the kind of harder edge that Cooper usually excels with. There's a fun groove to the song and I'm curious to see how it fits into Paranormal. I would not insult other Cooper tracks by comparing it against them, but it held my interest and I dug it for the three-plus minutes that it ran.
The Katy Perry/Taylor Swift feud is definitely over.
Joseph Lee: FACT – First off, let me preface this by saying that I don't care. Second, it's not much of a feud to begin with so now that they've got a little more publicity out of it, there's no reason to continue. I think it's a naive viewpoint to think this wasn't manufactured.
Jeremy Thomas: FICTION – It could be, sure. There's every likelihood that now that Perry has extended the olive branch, Swift will be happy to let it go. But since we haven't heard from Swift yet, I would hesitate to say it's "definitely" over. Not that it would be too easy to know the difference, as this is one of the tamest musical feuds that I can remember. Sure, they throw out a snipey comment or track every now and then because they're human and it's tough not to let your annoyance get the best of you sometimes, but generally they only bring it up because the media asks them about it at every interview. I hope they let it go because no one was a winner here, but I wouldn't necessarily put money on it.
There's no way Gene Simmons will be able to trademark the rock hand gesture.
Joseph Lee: FACT – In other news, I'm going to file paperwork to trademark the thumbs up. I'll be so rich! It's very unlikely Simmons is the originator of the symbol and trying to scrape together a few extra bucks off of it is ridiculous.
Jeremy Thomas: FICTION – It's not likely, at all. But I wouldn't say that there's "no way" because trademark applications can go in unpredictable ways from time to time. Simmons' desire to trademark the gesture is asinine and perhaps the most crass commercial attempt by him since KISS Coffins, to be sure. It's also a dubious claim for a lot of reasons, several of which directly involve other possible originators of the trademark. But I could definitely see it pass through if no one thinks to file an opposition. So yeah, I don't think it has a good chance of succeeding but I wouldn't call it impossible.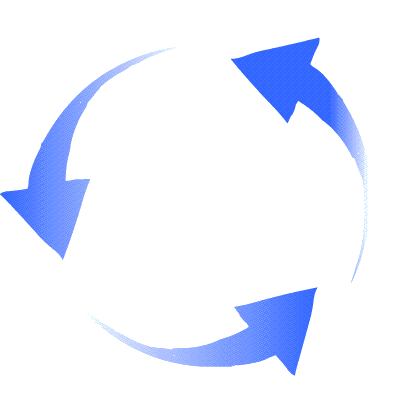 SWITCH!
News of a new Queens of the Stone Age album is exciting.
Jeremy Thomas: FACT – I'm not the biggest fan of QotSA out there, but I do quite enjoy their music and am happy to hear they have a new album on the way. I dug the first single off the album, "The Way You Used To Do," and it's been a good four years since the excellent …Like Clockwork so the world is definitely ready for more. 2017 hasn't been the most memorable year for new music but there have been a couple of really good albums that have come out recently and several others coming down the pike. Villains fits squarely in that list for me.
Joseph Lee: FICTION – Like Jeremy, I'm not a huge fan of the band, but I do enjoy what I've heard from them in the past. I wouldn't say I'm excited but I'm sure I'll get around to checking it out at some point.
The Killers' new song "The Man" is an impressive return track.
Jeremy Thomas: FACT – "The Man" is one of the better Killers tracks that I can think of right now. Brandon Flowers' rock band is one that I've been been on board the hype train for; they're fine, but I would be hard-pressed to remember many of their songs aside from "When You Were Young" and, of course, "Somebody Told Me." This is a more memorable track by far, a more stronger funk-soaked piece of synth rock than we've seen from them in the past. This is a more energetic 1980s revival than what we've heard from them before and it's raised my personal level of hope that their new album Wonderful Wonderful will be something that interests me.
Joseph Lee: FACT – Now I am a big fan of The Killers, and "The Man" has me very excited for their album Wonderful Wonderful. They continue to impress me with every new outing.
Ice Cube was a good choice to get a star on the Hollywood Walk of Fame.
Jeremy Thomas: FACT: Why the hell not? There are over 2,600 stars on the Walk of Fame and if Judge Judy, Dwight Yoakam and Usher have stars, I don't see any legitimate reason why the legendary rapper who has had several successful film roles shouldn't get his. Cube is a talented artist and a solid comedian who has such films as Boyz N The Hood, the Friday and Barbershop franchises and (whatever we may think of them) the successful Ride Along films to his acting credit. I don't see any reason why he shouldn't get a star.
Joseph Lee: FACT – Hey now, Dwight Yoakam was great in Sling Blade! Ice Cube's been in film long enough now that he's probably more deserving than a lot of people that already have stars. He's been in very successful franchises and if we ignore Ghosts of Mars, his career hasn't been half-bad.
Thoughts? Comments? Animal? Vegetable? Mineral? Reply in the comments below to give your own take on this week's topics! Don't forget to follow us on Twitter!
http://www.twitter.com/411wrestling
http://www.twitter.com/411moviestv
http://www.twitter.com/411music
http://www.twitter.com/411games
http://www.twitter.com/411mma