411 Music Fact or Fiction: Is Jay Z A Good Choice For The Songwriting Hall of Fame?
November 5, 2016 | Posted by
Welcome to the 411 Music Fact or Fiction! This week, Joseph Lee takes on Jeremy Thomas.
It's unlikely The Smiths will ever reunite.
Joseph Lee: FACT – According to Johnny Marr, the last time they almost got back together was in 2008. That was eight years ago, and there's been no movement. I'd say the Smiths are as dead as dead can be at this point.
Jeremy Thomas: FACT – It's always possible of course, but I think that the time for this reunion has long passed. And with all due respect to the band, who I love, this is probably for the best. The group's influence on the state of pop and rock music is undeniable and their four albums were about as good as you could hope for. Maybe a limited reunion tour could work, but I don't know if new music would be able to meet what would be impossibly high expectations at this point. Morrissey is a hell of an artist but he is so abrasive that I can't imagine the band would be keen to work with him and while strife can lead to great albums as we've seen many times, it's not the state you want to be in as you get back together.
Bono is an odd choice as Glamour's first ever "Man of the Year."
Joseph Lee: FICTION – I guess considering his work it's not, although I would think there are other more qualified men that could take the honor. I guess Bono is just the right combination of celebrity and charitable work.
Jeremy Thomas: FICTION – I can't personally think of someone better. The "Man of the Year" in this case is part of their "Women of the Year" honorees and Bono's credentials are strong for that, having done a lot for education for women around the world and fighting for the fact that girls aren't allowed to receive such. I'm not saying there aren't other guys who are doing a lot and it did cock my head curiously when I saw that Glamour was naming a man among their Women of the Year, but if they're going to do such than I think he's as good of a choice as any.
Jay Z is a worthy nominee for the songwriting hall of fame.
Joseph Lee: FACT – Sure, why not? Jay Z's a legend in the rap game. Maybe he's not the best choice for the hip-hop genre, but he's arguably one of the biggest living stars and his credentials speak for themselves.
Jeremy Thomas: FACT – Unquestionably. I was actually surprised that he is the first hip-hop performer to be nominated, but to be fair I don't know if there is a criteria in terms of longevity like the Rock & Roll Hall of Fame and the eligibility standards are not clear on the Hall's official site so I'll give them the benefit of the doubt. Anyway, Jay isn't the greatest rap lyricist of all-time but he's high on the list and he definitely deserves to be honored. My hope is that he gets inducted this year, although I would not be shocked if as the first nominee from his genre he gets passed over his first time up for it.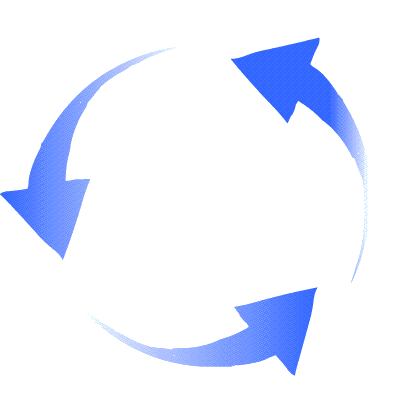 SWITCH!
A holiday special from Pentatonix on NBC will be worth watching.
Jeremy Thomas: FACT – Pentatonix isn't everyone's cup of tea, and I get that. You have to be of a certain mindset to love a cappela, but I am of that mindset and whether you love it or not, you have to appreciate the level of talent that they have. The group has brought new levels of dynamism to their genre and their shows are something to behold. With Reba McEntire and Kelly Clarkson on board as special guests and more set to be announced, this should be a lot of fun. I don't even like holiday music — like, at all — and I'm going to check it out.
Joseph Lee: FICTION – Yeah, I'm not a fan of a capella groups (as talented as they are) and I definitely don't watch network holiday specials. There's not enough time in the day and there are other things I'd rather spend it on.
Lady Gaga's Joanne is a stronger effort than ARTPOP.
Jeremy Thomas: FACT – This is a tough one for me. It may not be the popular opinion in retrospect, but I really liked the pure dance-pop bliss that was ARTPOP and so Joanne had a high standard to live up to. It's definitely not the same kind of album and it took me a couple of listens to really warm to, but I do think it is a stronger creative effort from Gaga that takes bolder risks and is more rewarding as a result. Not everything hits for me — I didn't love "John Wayne," for example — but it shows to those who thought otherwise that Gaga really is a versatile artist who can deliver both the big pop productions ("Perfect Illusion" and "A-YO" as examples) among artsier tracks.
Joseph Lee: FICTION – ARTPOP wasn't as widely revered as some of Gaga's other work but I enjoyed it just the same. While I'm not going to say that Joanne was bad by any means ("Perfect Illusion" is ridiculously catchy), I think the strength of ARTPOP, in my opinion, places it above it slightly.
Macklemore's "Drug Dealer" is one of his best songs yet.
Jeremy Thomas: FACT: Whatever people may have to say about Macklemore, when he's inspired he delivers some powerful work. That tends to be his tracks that touch on sociopolitical issues like "Same Love," "White Privilege II" and now this one. I don't think "Drug Dealer" quite hits the same level from a production standpoint as those other two but lyrically it's powerful, tackling the prickly topic of prescription drug addiction which he himself has had issues with. If you can get past the oft-criticized fact that his flow is unconventional, then it's hard not to be struck by the message of the song. This is the Macklemore I like to see and always want to hear more from.
Joseph Lee: FACT – Macklemore is at his best when he gets serious, and describing some personal issues give this song a more emotional touch than normal. If he was making songs like this regularly, he wouldn't get as much criticism as he does.
Thoughts? Comments? Animal? Vegetable? Mineral? Reply in the comments below to give your own take on this week's topics! Don't forget to follow us on Twitter!
http://www.twitter.com/411wrestling
http://www.twitter.com/411moviestv
http://www.twitter.com/411music
http://www.twitter.com/411games
http://www.twitter.com/411mma