411 Music Fact or Fiction: Is Lady Gaga Right For The Super Bowl?
September 16, 2016 | Posted by
Welcome to the 411 Music Fact or Fiction! This week, Joseph Paige Jr takes on Jeremy Thomas.
You don't see Lady Gaga going over well at a Super Bowl Halftime Show.
Joseph Lee: FACT – Gaga is a pop star, but she doesn't have the wide crossover appeal that other popstars do. In fact, some people see her as "weird" and the average casual viewer wouldn't see her as having the "sex appeal" of a Katy Perry. I'm a huge fan and I think it'd be great, but then I don't watch the Super Bowl.
Jeremy Thomas: FICTION – I know Gaga is a pop star and people are tired of a halftime performance that targets a different demographic than the game itself, but she's a pretty perfect choice as far as I can see. The halftime show is all about performance value and if anything you can say about Lady Gaga, it's that she's one hell of a performer. She can sing like there's no tomorrow and delivers great visual performance work in her shows between her theatrics, dancing and stage presence, so why the hell not? The only thing that could be considered even a remote problem would be if she gets a little overly artsy for the corporate feel of the Super Bowl, but even that's less of a problem considering Beyonce's charged performance last year. I'm all about Gaga for the Super Bowl.
A Snoop Dogg/Dr. Dre world tour would be huge, business-wise.
Joseph Lee: FACT – This goes without saying. If Snoop was able to drag Dre out of the mothballs for a tour, it would be the biggest rap tour of the year. It might even beat in the top five tours, period. Both are big names and while Snoop's not the presence in hip-hop he used to be, he still has a huge fanbase that would love to see him and Dre on stage together again.
Jeremy Thomas: FACT – It would be huge in more than just a business capacity, but since that's the focus of the question we can make this easy. Snoop has changed his music persona significantly over the last several years but he's still a beloved hip-hop artist and Dre still pretty much rules the world. Put them together on a world tour and you'd pretty much have a license to print money. With all the hits they've delivered separately and together through the years, you would have crowds upon crowds lining up for tickets. Nostalgia should never be underestimated in terms of selling concert tickets (hello, Guns N' Roses) and Snoop and Dre together would be no different.
At this point you don't expect Tha Carter V to ever get released.
Joseph Lee: FACT – Wayne wants $10 million or more to release the album, Birdman has it hostage and won't put it out…there's been a lot of different stories told about this album and not a shred of evidence that we'll see it any time soon. It's a lot of fuss over an album that, given Weezy's track record, will be okay at best.
Jeremy Thomas: FICTION – It will be at some point. It probably won't be in the form that Lil Wayne currently wants it to be, to be sure. There's just too much going on in his ongoing feud with Cash Money for the album to be released any time soon and Wayne will probably record new music to replace older tracks by the time it eventually gets released. But Tha Carter is a franchise all its own at this point and that title carries too much marketing value for it to be left behind. Whether it will be as good as Wayne wants it to be when it sees the light of day is another question, but we will see an album titled Tha Carter V eventually.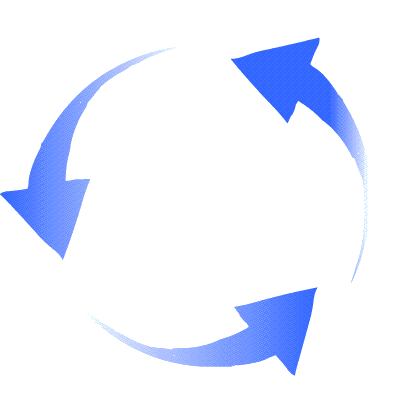 SWITCH!
DJ Khaled's video for "Nas Album Done" was enjoyable.
Jeremy Thomas: FACT – Moderately so. I tend to look askance at music videos that need extended prologues before the music starts, because too often it comes off as pretentious at best and an abysmal failure at worst. But this was a solid start and Nas delivers big time in the lyrical department. The video is a pretty standard hip-hop one and it's hardly the most memorable thing I've seen from either Khaled or Nas — lots of half-dressed sexy women, product placement, rappers in exotic locations having a blast — but it's well-assembled and I didn't regret watching it. The one complaint I really have though: a full credits sequence, really? This is a music video, not a Star Wars film. No one sticks around to watch the credits of a video, so why bother?
Joseph Lee: FACT – It was a tribute to Nas of sorts, featuring Nas. I like Nas, so I enjoyed the video. A simple answer for a simple question.
A Katy Perry/Taylor Swift collaboration will happen at some point.
Jeremy Thomas: FICTION – If there was a "probably" in there I would be more inclined to lean toward Fact, but I don't think it's a sure thing. Money almost always trumps bad blood (or in the case of certain singles, goes hand in hand with it) but Swift and Perry are pretty far apart at this point in terms of not only their animosity toward each other, but also their musical directions. Perry is more of a mainstream dance-pop artist and Swift has gone in a more young adult-contemporary direction. We can take the cynical standpoint that business will force them together at some point, but I don't think that's as sure of a thing as some people believe. It may happen, but I'm not betting on it yet.
Joseph Lee: FACT – Money talks. If there's money in a Perry/Swift duet (and there is, like them or not), it'll happen. Guns N' Roses reunited, I'm positive Swift and Perry can put aside their petty differences for a song.
Kings of Leon's "Waste A Moment" was an excellent return song.
Jeremy Thomas: FACT – Kings of Leon is a band that has consistently grown on me over the years. I had to warm to them because at first I considered them to be overly derivative of both their contemporaries and influences, but as time has gone on I've come to appreciate what they have to offer. "Waste a Moment" is very much in their wheelhouse but in a good way, with a strong heartland rock aesthetic and a great chorus. It's a modern spin on the '80s rock anthems in a way these guys excel at, with a fairly strong story in the lyrics to boot. It has certainly made me more interested in hearing what's to come on their new album WALLS, so it did its job nicely.
Joseph Lee: FACT – It's a nice return for them, reminding us once again it's a good thing that hiatus didn't become permanent. I'd say it's at least on the level of the stuff on Mechanical Bull.
Thoughts? Comments? Animal? Vegetable? Mineral? Reply in the comments below to give your own take on this week's topics! Don't forget to follow us on Twitter!
http://www.twitter.com/411wrestling
http://www.twitter.com/411moviestv
http://www.twitter.com/411music
http://www.twitter.com/411games
http://www.twitter.com/411mma