411 Music Fact or Fiction: Is Drake's New Track Disappointing?
June 30, 2017 | Posted by
Welcome to the 411 Music Fact or Fiction! This week, Joseph Lee takes on Jeremy Thomas.
A vinyl re-release of the Labyrinth soundtrack would be worth the purchase.
Joseph Lee: FICTION – I have a few vinyl albums but I don't really see the big deal. Nor do I really care about Labyrinth, since I never grew up with it. So this is a pass for me.
Jeremy Thomas: FACT – I need to qualify my answer here. Would it be worth the purchase for me personally? No, because I don't buy vinyl. I don't have a record player, I don't need something else to have to find storage space for and I'm perfectly fine with my somewhat lower-quality digital music. But for someone who does go in for the vinyl revival, I can absolutely see it being worthwhile. Labyrinth is not only one of the great fantasy films of the era, it also has one of the better soundtracks of the 1980s. David Bowie was phenomenal and the score portions are great too. For those who want something collectible, it's certainly that sort of an item too. So yeah, it's not worth it for me but for its target audience, absolutely.
You enjoyed Lorde's new album Melodrama more than her first.
Joseph Lee: FICTION – It might with a few more listens but for now I prefer her debut effort. That's not to say that Melodrama is bad, it's just I'm not immediately enamored with it like I was Lorde's debut effort. Some more time and direct comparisos will allow me to make my final decision in the future.
Jeremy Thomas: FACT – It must first be said that Melodrama doesn't have songs at the same level of instant earworm status that Pure Heroine does. And Lorde's first LP set a really god-damned high bar. But Melodrama is a better album, with a somewhat more cohesive theme that weaves its way throughout. It's an emotional ride, bobbing and weaving its way smoothly through euphoria and melancholy. There's something here for everyone, all tied in around the idea of being alone without being the typical "break-up album." I didn't think this would be a Fact because Pure Heroine was one of my favorite albums of 2013, but Melodrama really won me over.
Drake's new song 'Signs' was a disappointment.
Joseph Lee: FACT – I'm ambivalent on Drake as a whole, but "Signs" in particular is such a nothing track. It sounds like a lot of other stuff Drake does, which sounds only slightly better than a lot of mainstream hip-hop. Not all, but a lot of it. You just have to know where to look.
Jeremy Thomas: FICTION – Saying that "Signs" was a disappointment implies two things. First, it posits that I had a lot of expectations for a new Drake track and I didn't. I'm just not a fan of his work as a whole; I generally find it to be uninspired hip-hop. The other thing that it suggests is that this one is worse than what he's done in the past and I don't think that's the case. I'm not a big fan of the lyrics here necessarily, but the production track is a step up for me. The worst thing you can say is that this feels like a very typical Drake song and that isn't really much of a disappointment. It's certainly not great, but I didn't have any particular dislike for it.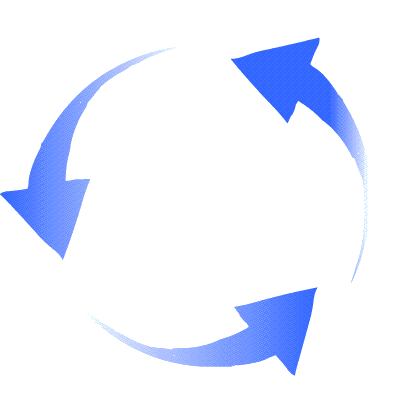 SWITCH!
We will see a new Tool album this year.
Jeremy Thomas: FICTION – I'm not 100% certain on this of course, and it must be pointed out that there's still six months of the year to go. But being "90%" done is one of those things bands tend to say when they have a fair amount less than nine-tenths of the work completed but want to give a heads up that they're close. Assuming they do finish all the work on producing the album, it will still need marketing and a release date and all that jazz. It could definitely happen, but I'm not holding my breath — and I'm fine with that, too. They can take however long they need to get the best possible LP out.
Joseph Lee: FACT – I'm going to remain optimistic here. It'll arrive late in the year, but I think we'll get a new release from them during 2017. Everything I've read suggests they're closer than they were before. For all we know it could drop next week as a surprise release.
The soundtrack for Baby Driver has an amazing selection of songs.
Jeremy Thomas: FACT – I really do love the tracklist for this album. It's exactly the kind of thing you hope for in a soundtrack like this – deep cuts from great artists. I'm impressed with the varied list of performers as well; there's everyone from Queen, Danger Mouse and (of course) Simon & Garfunkel to Beck, The Beach Boys, Young MC, Blur…the list goes on. It feels exactly like what a good playlist should be, which fits thematically with the movie to boot. Kudos to Edgar Wright for putting such an interesting collections of songs together. I'm all in on this one.
Joseph Lee: FACT – That's certainly an electic group of artists. I'm very interested to see how the songs fit the film, as the music is supposed to play a key role. The soundtrack might have beat out Guardians of the Galaxy Vol. 2 as my favorite of the year, though.
The music video for Radiohead's 'Man of War' was entertaining.
Jeremy Thomas: FACT: It definitely fits the mood of the song, which is a paranoid and anxiety-ridden track that sort of creeps up on you much like the subject of the video's pursuers do. You never know quite what to expect with Radiohead and I really appreciated director Colin Read's approach here, giving us a nice transition from casual into distinctly ominous. It's the kind of video that has just enough of a concept that I want to know more — who were they and why were they following him? Why was he afraid? What happens at the end when they stop and wait for him to get up? Those questions are going to linger for a while and that's the sign of a good, enjoyable video of this nature.
Joseph Lee: FICTION – Eh, I wasn't really feeling it. I've never really had any great affinity for Radiohead's videos, although I do love their music. "Man of War" is a great track, but the video wasn't what I'd call entertaining.
Thoughts? Comments? Animal? Vegetable? Mineral? Reply in the comments below to give your own take on this week's topics! Don't forget to follow us on Twitter!
http://www.twitter.com/411wrestling
http://www.twitter.com/411moviestv
http://www.twitter.com/411music
http://www.twitter.com/411games
http://www.twitter.com/411mma