411 Music Fact or Fiction: Should Prince's Unreleased Material Be Made Available?
April 29, 2017 | Posted by
Welcome to the 411 Music Fact or Fiction! This week, Joseph Lee takes on Jeremy Thomas.
You enjoyed David Hasselhoff's song for the Guardians of the Galaxy Vol. 2 soundtrack.
Joseph Lee: FICTION – I don't enjoy it now. Music's one of the only things that I don't see a "so bad it's good" thing for. This song just doesn't work and it's outright annoying. Hopefully I don't have to hear it that much when I see the movie.
Jeremy Thomas: FICTION – Listen, I love most things about the Guardians franchise but not everything just on principle. I won't say this was a bad song, per se, but it was intentional cheese and that is a tone that is really tricky to get right. The Hoff has tried many times and I don't think he generally walks that fine line. I actually enjoyed the disco-style track until the rap vocals came in and then I was kind of done with it. I'm sure there are a lot of people who liked this, but I'm just not one of them.
Prince's unreleased songs should be available to the public.
Joseph Lee: FICTION – As I mentioned before, if Prince didn't want them released, he might have had a good reason. It's completely up to his estate whether or not that material is released and we are not entitled to any of it.
Jeremy Thomas: FICTION – I mean, not automatically in a blanket statement. First off, if reports are true Prince had a truly ridiculous amount of unfinished and unreleased music in his Paisley Park vault. He tossed the music in there because he didn't feel it was ready to come out. As much as I would love to have new Prince music until the end of time, there is almost certainly a lot of music in there that is not of a quality that would even come close to holding up to the rest of his discography. Michael Jackson is a good comparison; when the first posthumous album was rushed out it was an abomination, and thus far only the second posthumous one — which had Quincy Jones and Epic music taking the time to put it all together — has been good. When the estate has something they consider worthy of Prince's track record to put out, they should do so. Until then, I'm fine with it staying in the vault.
It's good that Ivan Moody is sticking around with Five Finger Death Punch.
Joseph Lee: FACT – Only as long as he has his act together and isn't having trouble making it through shows anymore. I went to a 5FDP concert last year and it fell apart in the second half, and that was the least of their bad shows from that period. If Moody's ready to be professional again then yeah, it's good he stuck with the band. His voice is distinct enough that it'd be hard for them the recapture their sound without it.
Jeremy Thomas: FACT – I guess? I'm not a Five Finger Death Punch fan myself but yeah, no doubt this is a good thing for those who like the band. Moody is a big part of the band's identity, as most frontmen tend to be, and I have kind of a hard time seeing what they would be like without him. If he wants to do side project work than more power to him. Again, not my cup of tea but I am certain FFDP fans will be glad to hear it.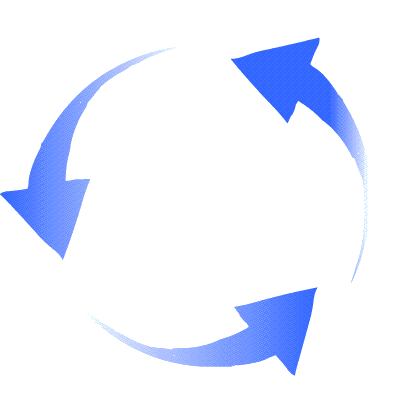 SWITCH!
2 Chainz' "It's A Vibe" doesn't stand out from the rest of his work.
Jeremy Thomas: FACT – I had some level of interest in this song for about the first twelve seconds, but once the slurred repetitions of "That's a vibe" began, I began to stop caring. And once the actual lyrics began, I was basically done. It's another track full of meaningless lyrics and sexual metaphors that aren't nearly as clever as Chainz probably thinks they are. The overall sound is something new, but that doesn't mean it is any better than what 2 Chainz usually peddles in the name of music.
Joseph Lee: FACT – Or any other rap artist. It's just the same old stuff you've heard from a thousand other rappers before him.
Gorillaz' new song "The Apprentice" is another solid track from them.
Jeremy Thomas: FACT – I was tempted to give this a Fiction because it's a fair bit more than "solid." I really dig the track, which leans heavily on synths and goes for a funk feel. It has a great groove to it that leads into a hell of a verse by Zebra Katz toward the end. The R&B jam is effective at mood-inducing and, like most of the band's music, isn't just empty substanceless sound. Humanz as a whole is pretty great and "The Apprentice," which serves as a bonus track to the album, makes for a perfect fit within the whole.
Joseph Lee: FACT – Gorillaz have been all over the news lately and I can't say I mind. I've been a fan of theirs since the start and I'm always excited to hear new material. "The Apprentice" is in line with some of their bettter tracks.
It's exciting news that Snoop Dogg will release a new album next month.
Jeremy Thomas: FACT: Not all of Snoop's music is great, to be clear, and I don't expect a game-changer or anything. But more often than not the rapper delivers solidly enjoyable hip-hop. I have enjoyed large swaths of his evolution as an artists but I'm also very interested to hear him go old school and if "Mount Kushmore" is any indication of the overall album's direction, he's going to delivering some fire on this one. A good throwback can be fun, especially if you wed it to modern sensibilities well. I'm definitely up for this.
Joseph Lee: FICTION – If you like Snoop, more power to you, but I think he's been going increasingly downhill since..um..whenever "The Next Episode" was released. Hopefully I'm wrong and this album is a change.
Thoughts? Comments? Animal? Vegetable? Mineral? Reply in the comments below to give your own take on this week's topics! Don't forget to follow us on Twitter!
http://www.twitter.com/411wrestling
http://www.twitter.com/411moviestv
http://www.twitter.com/411music
http://www.twitter.com/411games
http://www.twitter.com/411mma