411 Music Fact or Fiction: Was Adele Beating Beyonce At The Grammys Shocking?
February 17, 2017 | Posted by
Welcome to the 411 Music Fact or Fiction! This week, Joseph Lee takes on Jeremy Thomas.
You were shocked that Adele beat Beyonce for Album of the Year at the Grammys.
Joseph Lee: FICTION – Beyonce's Lemonade was definitely the favorite, but don't sleep on how good 25 was. It was a stacked list of nominees this year and Adele is a powerhouse. You know what else didn't shock me? How mad the internet got over an awards show. Sheesh.
Jeremy Thomas: FICTION – I would say that Lemonade was the favorite so this was an upset, although not so much of one that I think "shocked" applies. I loved both of these albums and so did both critics and fans, so I don't think it's a situation where Beyonce was robbed or anything like that. It was a close race throughout and while most prognosticators were leaning toward Beyonce, no one fell out of their chair over this win except perhaps Adele herself. Ultimately, any year where there are two albums this deserving of the Grammy is a good year and that's the important part.
It would be a poor decision to bring back American Idol.
Joseph Lee: FACT – NBC needs something to break up the monotony of The Voice and American Idol is a name brand. However, it's also a brand that was cancelled on FOX due to declining ratings. Even if you make changes and promise a new version, there's no guarantee that Idol fans will want to come back, and on a different network, no less. If NBC wants to switch things up, just move America's Got Talent up into that slot instead. They already make that show and it still gets viewers.
Jeremy Thomas: FACT – I can certainly see NBC's reasoning here. The Voice is still a ratings juggernaut but two cycles a year is a bit of overload. However, I don't think bringing in Idol will help that. While there are distinct differences between the two shows (and I prefer The Voice, to be transparent), most people correctly look at them in very similar molds and this won't change the idea of singing competition fatigue at the network. Idol went off the air as still a solid ratings performer but a show that was well past its prime and very little can be done to change that perception just a couple of years later. I really hope this doesn't happen.
The rest of Prince's catalog will arrive on streaming services eventually.
Joseph Lee: FACT – The rest of his discography may be tied up in legal rights now, but far down the road, like say, five years from now, I can see it all hitting the services. And that's only if the label is particularly stubborn.
Jeremy Thomas: FACT – I think that we have most of Prince's essential albums as it is, because the Purple One's most iconic material was generally part of Warner Bros. Records. However, there is still a large swath of music from Emancipation through 20Ten that fans would love to see on the services and I don't see how, if Prince's estate was okay with WBR signing their deal, that NPG (Prince's label) won't eventually hit them as well. Albums like Musicology and 3121 are big ones for avid Prince fans and I expect we'll see them go up on Apple Music, Spotify and Tidal by next year.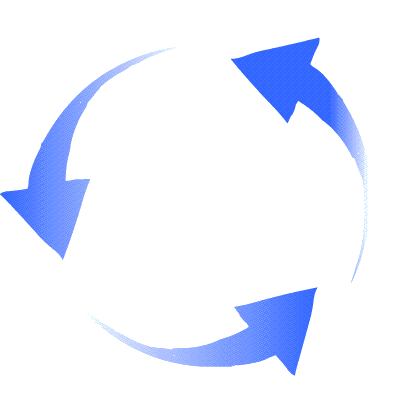 SWITCH!
Katy Perry's new song "Chained to the Rhythm" was a disappointment.
Jeremy Thomas: FACT – There's a lot to like about "Chained to the Rhythm." I always appreciate it when an artist does something different or tries to make more than your standard mindless club banger, and I like the lyrics and the overall production. However, they didn't mix together particularly well. The '80s melody is great but there are some real awkwardness in the structural transitions and it doesn't seem like it's willing to stick with one musical thought long enough for it to stick before moving on to something else. I will say that this makes me intrigued to hear her new album when it does release, because she seems to be going in a more adventurous direction. But this song is one I'm not too fond of.
Joseph Lee: FACT – Not that I really expected a whole lot out of Katy Perry, but she does deliver the catchy pop song every now and again. This was just generic club noise, in my opinion.
The trailer for the new Carpool Karaoke series has you interested in watching.
Jeremy Thomas: FACT – Metallica karaokeing to "Master of Puppets" was all they needed to hook me in. But the rest was cool enough too. I wonder how much mileage they're going to be able to get out of this, because Carpool Karaoke is a fun concept but also one that works in shorter doses. Lip Synch Battle allows for a fair amount of variety in mixing stars, song selections and stage direction, but I have to wonder how much variation they can have in people singing their own songs. But I will definitely check out at least an episode or two and that's enough for a Fact here.
Joseph Lee: FACT – I am slightly disappointed that James Corden won't be hosting, but he has his Late Late Show commitments and I understand that. Those segments are fun and so the series will likely be just as fun.
Cee Lo Green's outfit at the Grammys was amazing.
Jeremy Thomas: FACT: Yes. Yes, it was.
Oh, we want more? I mean, what can you even say about it other than make memes or laugh? And that's the brilliance of it. It's a great moment of self promotion for his new Gnarly Davidson alter ego and while yes it's strange as hell, the randomness of it works somehow. And the Grammy Awards won was good enough, but did anyone see the one he wore to the Grammy pre-party? It was basically the same thing but in black and purpose supervillain coloring. I have no idea what to expect from Gnarly Davidson but the first single — "F*** Me, I'm Famous" — is the best Cee Lo track since the only other non-Gnarls Barkley one every one knows. Good stuff.
Joseph Lee: FACT – Okay, I asked the question as a joke, because I thought we could spend a little more time making fun of Cee Lo's ridiculous garment choices. That said, yes, it is an amazing costume. It's comedic gold and at the same time, it lets Cee Lo show that he doesn't really care what you think, as long as you're thinking about him. If he has to dress like the Gold Zeo Ranger to do it, then by God that's what he'll do.
Thoughts? Comments? Animal? Vegetable? Mineral? Reply in the comments below to give your own take on this week's topics! Don't forget to follow us on Twitter!
http://www.twitter.com/411wrestling
http://www.twitter.com/411moviestv
http://www.twitter.com/411music
http://www.twitter.com/411games
http://www.twitter.com/411mma