411 Music Fact or Fiction: Was JAY-Z's Album Worth the Wait?
July 8, 2017 | Posted by
Welcome to the 411 Music Fact or Fiction! This week, Joseph Lee takes on Jeremy Thomas.
You wouldn't be surprised if Adele never toured again.
Joseph Lee: FACT – Adele doesn't strike me as the type to BS fans just for the sake of it. It's possible that she is just tired and may feel different by the time her next album comes along (I'm guessing she waits until 30 for that), but if she says she's done, I don't see any reason not to believe her.
Jeremy Thomas: FACT – That's not to say I'd be surprised if she did tour, because let's face it; touring is big business and toward the end of a long tour, it's easy to get tired of it and say "Ugh, I'm never doing this again." Adele has been on the road for fifteen months and it's easy to be looking forward to staying home and never going out on the road again. But touring is also a particularly rewarding experience for many and while I believe her words about being a homebody to be sincere — she's always been one to avoid media — I also believe she will miss the fan interaction. The fact that she does have vocal issues when she strains it being on the road so much is certainly a reason to avoid it and I wouldn't expect her to tour for a few years at the very least, and if she decided she didn't want to again, it wouldn't shock me.
JAY-Z's new album wasn't worth the wait.
Joseph Lee: FICTION – JAY-Z is rolling along on his name at this point and I think he knows it. There are some quality tracks on 4:44 but there's also a feeling of same old, same old to me.
Jeremy Thomas: FICTION – First off, we didn't wait some epic amount of time. It was almost exactly four years between Magna Carta Holy Grail and 4:44, which may be a while but when compared to many other acts is a pretty average turnaround. But while it's not a Blueprint or Reasonable Doubt, I thought 4:44 definitely delivered. It has some pretty good disses for those who rely on that, but mostly it takes on the rapper's own life and foibles in a pretty honest, intimate way. There's a lot going on in this album, but it never seems scattershot. The biggest problem with 4:44 is that a lot of artists have raised the game as of late so JAY-Z is no longer the sole king, but that doesn't mean it wasn't worth it.
Sony Music's decision to press vinyl albums is a waste of money.
Joseph Lee: FACT – I know there's still a market for vinyl, but it has to be dwindling at this point, right? Re-opening a vinyl arm of your music distribution division seems like it wouldn't cost more than you'd earn.
Jeremy Thomas: FICTION – I am not a vinyl collector and I won't spend a dime on this initiative, but vinyl is experiencing quite the revival and it's a canny move by Sony. With people getting back into the format for a variety of reasons (collecting, love of physical media, etc.) vinyl sales have spiked consistently so I feel like this is a natural and smart move. I'm perfectly happy with my music being on my iPhone, but that's just me. We can question the judgment of returning to records, but it's tough to criticize the business accumen on display here.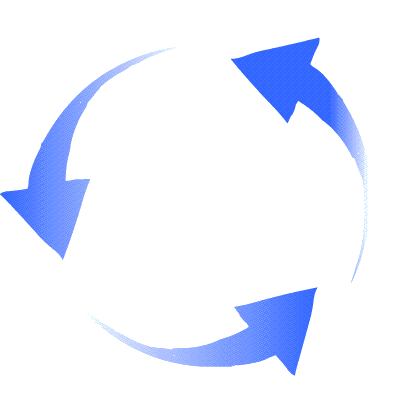 SWITCH!
Nikki Sixx will make a great addition to American Idol.
Jeremy Thomas: FACT – Nikki Sixx is not what I would call a great judge of musical talent, but he brings the kind of personality American Idol needs in its judges. The show has always viewed the judges in a more adversarial role to the contestants than some shows, and Katy Perry will undoubtedly be the diplomatic one so you need someone like Sixx to be a more boisterous guy. He's the Steven Tyler of this unit, which worked well for Tyler's run on the show. I don't think he'll add all that much in terms of development or talent spotting, but he'll liven things up and that's what you need.
Joseph Lee: FACT – He's been in the music business for a long time, so like Lionel Richie he brings a ton of experience. You have Katy Perry for the star power and the two vets to actually get down to business and help select the talent. Makes sense to me.
All Eyez On Me was a huge disappointment.
Jeremy Thomas: FACT – Ugh, on so many levels. All Eyez on Me took the fascinating life of one of hip-hop's icons and turned it into a shallow, by-the-numbers series of vignettes that didn't find any major story. Demetrius Shipp Jr. and the rest of the cast was fine, but the script didn't have the ability to focus on anything for long and no one came across with any nuance to them. There are four or five movies that could be made from Tupac's life and the script tried to compress them all into one, relying on a very awkward prison interview framing device that didn't work at all. I don't care so much about some of the inaccuracies, because you need to take dramatic license in order to create a compelling film. But there's nothing compelling her and from a life story like Tupac's, that's criminal.
Joseph Lee: FACT – Granted, I haven't actually seen the film yet (I know, I know) but just going by the facts it looks like a huge misfire. Critics hated it and it looks like it's just going to break even at the box office (when you factor in marketing costs). Plus there's the rumors that they outright made stuff up, including from people who knew Tupac. Doesn't sound like a winner to me.
You're not interested in the Iggy Azalea/Azealia Banks collaboration.
Jeremy Thomas: FACT: I am so far off the Iggy Azalea train at this point that I only pay attention to her music when I have to for the site. And I've never been on the Azealia Banks train because she isn't all that talented of a rapper. Remember when Broke With Expensive Taste was supposed to change the industry? Yeah, that didn't happen because it was a semi-decent album at best. These two have been at each other's throats enough that I roll my eyes at the idea that they would have something to say together, especially considering how little their music interests me individually. Maybe I'll be surprised, but I'm expecting very little.
Joseph Lee: FACT – Hahahaha no. Not even a little bit.
Thoughts? Comments? Animal? Vegetable? Mineral? Reply in the comments below to give your own take on this week's topics! Don't forget to follow us on Twitter!
http://www.twitter.com/411wrestling
http://www.twitter.com/411moviestv
http://www.twitter.com/411music
http://www.twitter.com/411games
http://www.twitter.com/411mma