411 Music Fact or Fiction: Who Was To Blame For Mariah Carey's New Year's Eve Gaffe?
January 7, 2017 | Posted by
Welcome to the 411 Music Fact or Fiction! This week, Joseph Lee takes on Jeremy Thomas.
Tool will release a new album in 2017
Joseph Lee: FACT – It's possible they don't, but I'm going to play it safe and say they do. They're gearing up for tours, music festivals and more. That's usually (but not always) an indication that a band is ready to debut new music. Plus a new album is long overdue.
Jeremy Thomas: FICTION – Sure, it could happen but the last time I heard anything was when Adam Jones said in October that they were working three days a week on the new LP and only a handful of things were ready/worthy of inclusion. Tool is a band that takes its time and can afford to do so. It's been ten years since their last LP and I don't think if they have to take another year, it'll going to be the one that's a deal breaker to the band's fans. I know some have raised the possibility because of their slot at Governor's Ball but that's sketchy evidence at best. I would certainly be happy with a new album this year, but I'm not holding my breath.
The Coachella lineup is stronger this year than in the past.
Joseph Lee: FACT – Just the headlining acts bring something for everyone, although a lot of these lineups would be just fine with me. Coachella is one of the biggest festivals of the year and they have some big acts lined up. No complaints from me. I'd go if I had the means.
Jeremy Thomas: FACT – A Fact with a caveat. Yes, it's stronger than the last couple of years, but it's not the strongest lineup ever. 2014 had a great lineup with headliners Outkast, Muse and Arcade Fire along with Beck, Queens of the Stone Age, Foster the People, Ellie Goulding and others. 2011 was great as well, and there are other years that were really strong. But I do think this is a really good year in that there's something for everyone, which is what you want from festivals like Coachella. There's always going to be some that you're not into, but Kendrick Lamar, Beyonce and Radiohead are great headliners and the supporting lineup is pretty strong as well.
Run-DMC will win their lawsuit against Amazon and Walmart.
Joseph Lee: FACT – This likely doesn't make it to court, but a settlement is still a win.
Jeremy Thomas: FICTION – That's not to say that they don't have a strong case, but I think it'll get settled out of court. Run-D.M.C. has a great point here, but there's no guarantee that they would get the full amount they're asking for and thus it gives Amazon and Walmart some leeway in negotiating a settlement. I don't imagine it's as cut and dry as some of the news reports claim either, so it could get tied up in court for a long while. If a settlement can be negotiated, it definitely will be.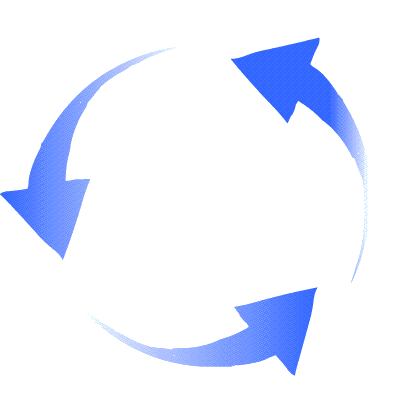 SWITCH!
Drake will eventually surpass Lil Wayne for most hits on the Billboard Hot 100.
Jeremy Thomas: FACT – I mean, that's kind of a given isn't it? They're tied now with 132 apiece and Wayne isn't putting a ton of music while he's in his legal battle with Birdman. Sure, most of those are for featured appearances and they'll both get more of those coming up, but Drake's sheer output capacity gives him the advantage. Never mind the fact that Wayne keeps talking about retiring and may actually go through with it some day. I wouldn't be shocked to see it happen by as early as March.
Joseph Lee: FACT – Seems likely at this point. Drake's consistently putting out new work and Lil Wayne's sort of hanging back, especially with all the legal shenanigans. I say Drake takes it, but Lil Wayne comes back wants he eventually settles with Birdman.
You enjoyed the XX's new song "Say Something Loving."
Jeremy Thomas: FACT – It's not their best song by a long shot, but I still really enjoyed it. I'm a big fan of the XX and I love the way "Say Something Loving" focuses on the sympathetic dueling between Oliver Sim and Romy Madley Croft's voices, while Croft's guitar work is quite nice amidst the sample of "Do You Feel It?" from the Alessi Brothers. I know that this band isn't necessarily everyone's cup of tea but I've really liked both of their past albums and I'm really looking forward to I See You. This track only served to amp up that anticipation.
Joseph Lee: FACT – I guess. It's not my speed so I can only comment on how competently made it is. It's fine, although I'd probably like it more if I were into The xx.
Mariah Carey is to blame for her New Year's Eve performance gaffe.
Jeremy Thomas: FACT: I want to be clear here: obviously she isn't to blame for the technical gaffes although depending on who you believe, her technical crew might be. Technical glitches happen and there's a lot of finger-pointing back and forth as to whether she did sound checks or not; she said on stage that "Emotions" didn't get one, but it's all "he said/she said" enough that I'll throw all that out and chalk it up to 2016 gremlins trying to screw up one last thing before the year ended. What she is culpable for is how she handled herself on stage. Listen, Carey has been in the business for going on thirty years at this point. She's been in improv-heavy jobs like American Idol and she's got that almost-three decades of live performance experience where she's surely had SNAFUs before. On New Year's Eve, it's pretty clear that as soon as the track started going bad she just gave up, making a couple half-hearted attempts to sing half a line here and there but mostly just snarking at her dancers, making excuses and such. She's an entertainer and she should be able to improv; even if she can't properly sing the track, she could have engaged with the audience in some way even if it's just leading them in a handclap or callback routine. If she had done that, everyone would be praising her poise and ability to entertain under tough conditions. That she didn't even try puts a heavy amount of the blame on her, regardless of what demons got in the equipment.
Joseph Lee: FACT – She's been around for a long time, she should know how to react if something goes amiss with the technical equipment. That said, it's amazing how people were so ready to latch on and make a big deal of it. Like, who cares? She screwed up. Big deal. Move on.
Thoughts? Comments? Animal? Vegetable? Mineral? Reply in the comments below to give your own take on this week's topics! Don't forget to follow us on Twitter!
http://www.twitter.com/411wrestling
http://www.twitter.com/411moviestv
http://www.twitter.com/411music
http://www.twitter.com/411games
http://www.twitter.com/411mma