411 Music Fact or Fiction: Will All Eyez On Me Get Lost In The Box Office Shuffle?
January 20, 2017 | Posted by
Welcome to the 411 Music Fact or Fiction! This week, Andy Rackauskas takes on Jeremy Thomas.
Politics aside, the musical lineup for the inauguration is pretty unremarkable.
Andy Rackauskas: FACT – Within context, the line-up for this particular inauguration seems generally …"meh". That said, one cannot deny the talent of the Mormon Tabernacle Choir. It's not rock, rap or pop, but it is quality. However, they aren't the "stars" of the performances. There's Jackie Evancho, who I'm not sure is even old enough to vote. The reality star is nice and all, but not a name star. Fans of country music might like Toby Keith and Lee Greenwood. Solid country music stars, but not 100% top tier. There's also 3 Doors Down. I wish they lived further down the street than only three doors away… I believe lastly is Sam Moore of legendary Stax soul due Sam & Dave (who most know through the Blues Brothers covering hits such as "Soul Man" and "Hold On, I'm Comin'". For my money, Sam is the best of the lot. But, there's no Dave! Doesn't that feel like Halen without Dave? Overall? Unremarkable.
Jeremy Thomas: FACT – Incredibly so. Which is not even to say that it's bad necessarily, although it certainly isn't a group I'd be interested in seeing. But there is a distinct lack of wattage in this list of stars. I know a lot of people would say looking back to Obama's inauguration isn't necessarily fair because more liberal presidents should get more performers, but let's look back to George W. Bush's inauguration as comparison. Bush had Wayne Newton, Brooks & Dunn, Ricky Martin, 98 Degrees, Jessica Simpson and Destiny's Child, Lyle Lovett, Clint Black, Tanya Tucker, Lee Greenwood and ZZ Top among others. This year we have Jackie Evancho of America's Got Talent, the Mormon Tabernacle Choir, those Rockettes who are actually going to show up, 3 Doors Down, Sam Moore, Toby Keith, Lee Greenwood, The Piano Guys, DJ Ravidrums and Big & Rich. There really isn't much of a comparison there.
The Chainsmokers' new track "Paris" was underwhelming.
Andy Rackauskas: FACT – I think I looked up on Wikipedia on what underwhelming is, and I saw a clip of this track. "Paris" by the Chainsmokers is so boring I thought it was for a commercial. I think you'd need to chainsmoke to get a nicotine fix so you don't fall asleep to this track.
Jeremy Thomas: FICTION – It was fine. With a couple of exceptions, the Chainsmokers have not been a particularly great band; they release listenable pop music and that's about the best I can say about most of their music. While "Paris" was by no means an incredibly memorable track, it was inoffensive to listen to and I didn't ever feel the urge to turn it off. When I consider the phrase "underwhelming," I tend to line that up against expectations and since I don't have a high bar for the duo this didn't qualify as such for me.
It's good that the Joseph Fiennes as Michael Jackson project was cancelled.
Andy Rackauskas: FACT – Let's be honest, between what's on regular tv, cable, HBO, Netflix, etc…there's more than enough truly great entertainment that the need for this Michael Jackson project starring Joseph Fiennes is simply not there. It might have been interesting to peep a quick youtube video of it to look at it like a wreck on the side of the road. But, it's simply not necessary.
Jeremy Thomas: FACT – I don't think it was as offensive as it initially seemed, because the trailer gave it such a weird tone that it's clear they were going in a different direction than the dry casting announcement suggested. But I think it's good because despite the talented cast, the trailer just looked bad. Urban Myths had an intriguing premise, but nothing about this looked particularly appealing to me outside of the cast. I mean, c'mon, Iwan "Ramsay Bolton" Rheon as Adolf Hitler was pitch-perfect casting. But with a trailer that bad, I can't possibly imagine the final product would have been watchable so yeah, I'm glad it's done.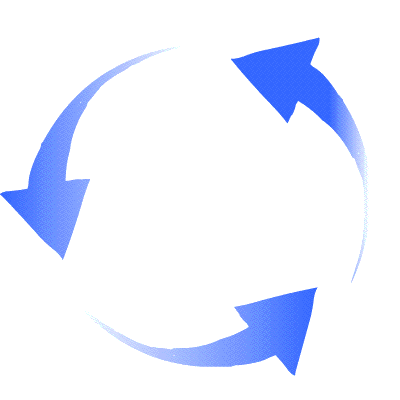 SWITCH!
All Eyez On Me will get lost in the shuffle with a summer release date.
Jeremy Thomas: FICTION – Not at all. Let's not forget, after all, that Straight Outta Compton was a summer release and did just fine for itself. Now obviously that was a critical smash too, and All Eyez will have to be a hit with critics to get over but with a gritty biopic that was going to have to be the case no matter where it got released. All Eyez on Me is coming in June amidst the likes of Wonder Woman, The Mummy, World War Z 2, Cars 3, Transformers: The Last Knight and Despicable Me 3. It won't open remotely close to those films but it does serve as effective counter-programming for those who get tired of the blockbuster action and big-budget animation and want something more serious. I think it's actually a smart release date that should result in a modest success at least.
Andy Rackauskas: FICTION – While the superhero movies will continue to rack up big bucks, I don't put it past fans of Tupac to show up to "All Eyez on Me". I don't expect blockbuster box office profits here, but I do suspect it'll go well enough.
It's not surprising that Ciara dropped her lawsuit against Future.
Jeremy Thomas: FACT – Ciara was already losing this suit, so once her child custody situation was settled it definitely made sense to drop it in a conciliatory gesture. There's not much lost by this, because she was finding out how hard defamation suits are to prove when the judge said she needed more evidence than his Twitter rants against her to prove her case. I tend to think she was just holding onto it because dropping it before the cusody situation was resolved would have looked bad. It's all handled now regardless.
Andy Rackauskas: FACT – I am simply not surprised by anything going or not going to court.
You enjoyed Ed Sheeran's new song "Shape of You."
Jeremy Thomas: FACT: Yeah, this was pretty decent. I'm a fan of Ed Sheeran, particularly when he gets a little bit of attitude in his music and eases off the melancholy. This fits along those lines with an uptempo flourish and a bit of lyrical fun. The song was originally intended for Rihanna but he kept it himself and I think that's a wise move as it nicely fits within his more dance-friendly side. It has me looking forward to his upcoming album more than I otherwise would have.
Andy Rackauskas: FICTION – It's a decent pop song. But it didn't break any new ground nor did it sound so infectious that I can't get it out of my mind. It's simple and straight forward. But it's just not that compelling and I can't say I truly "enjoyed" it. I didn't hate it though…
Thoughts? Comments? Animal? Vegetable? Mineral? Reply in the comments below to give your own take on this week's topics! Don't forget to follow us on Twitter!
http://www.twitter.com/411wrestling
http://www.twitter.com/411moviestv
http://www.twitter.com/411music
http://www.twitter.com/411games
http://www.twitter.com/411mma