411 Music Fact or Fiction: Will Beyonce Dominate The Grammys?
December 9, 2016 | Posted by
Welcome to the 411 Music Fact or Fiction! This week, Joseph Lee takes on Jeremy Thomas.
Beyonce will win most, if not all of the categories she's nominated for at the Grammys.
Joseph Lee: FACT – Probably. Lemonade and "Formation" were both a big deal. Adele is her biggest competition, so it's possible they split Record and Album. However I still think Beyonce's taking at least seven of the nine awards she's up for.
Jeremy Thomas: FACT – She won't win all, but she will definitely win a majority. Lemonade was one of those rarities, an album that but captured the attention of the country and actually deserved that attention. As much as I love Adele and would have picked 25 as a sure frontrunner before Lemonade came out, I don't see her standing too much of a chance in Album of the Year, Record of the Year or Song of the year because as powerful as "Hello" is, it's no "Formation." She'll crush the competition in Urban Contemporary, probably lose to "Hello" in Pop Solo Performance and win Best Rap/Sung Performance and Best Music Video. That right there is five and even if she loses the others (and at least another win or two is likely), she'll have won most.
You enjoyed The Rolling Stones' latest video.
Joseph Lee: FACT – I didn't enjoy it as much as their "Doom and Gloom" video a few years back, but yeah it was fun. The reason the Stones are still doing their thing is because they're still pretty good at what they do.
Jeremy Thomas: FACT – I did, actually. I love that Kristen Stewart has been finding new life in her career post-Twilight, as I've always argued she was a far better actress than that franchise let her be and she's becoming far more comfortable with the fame that she was slingshotted into. The song is a good, solid Stones blues track — nothing to rank anywhere near their best work but it's an enjoyable cover of the Eddie Taylor classic. And the video is a fun, well-shot piece of entertainment that doesn't last too long and is worth the amount of time I spent on it. Can't complain much here.
J. Cole's latest tracks were on par with his last album.
Joseph Lee: FACT – "Everybody Dies" was tremendous, in my opinion and "False Prophet" isn't far behind. I'd say they're at least on par with Cole's previous work although I think they might be better.
Jeremy Thomas: FACT – They're musically a little more chill and I appreciate that, though it also didn't stop him from going full-court with what some call shots at Kanye West, Wale and others. "False Prophet" has some real fire to it and so does "Everybody Dies"; both address the state of hip-hop from different angles; the former looks at stars who get distracted from the game by celebrity, pleasing the critics and the like while the latter looks at the genre in a more expansive way from the "OG gatekeep rappers" to the inauthentic "fake drug dealers turn tour bus trappers." They're both tracks with a lot to say and Cole has a great way of going about doing that, which is on full display here.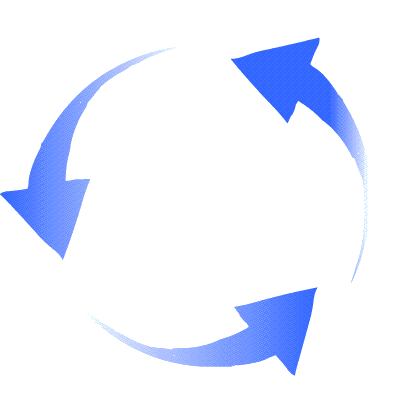 SWITCH!
Nickelback should probably lighten up about people making fun of them.
Jeremy Thomas: FACT – I mean, I understand the frustration. I think that for the most part, Nickelback is pretty easygoing about the whole thing most of the time; I've seen them joke about it here and there. At some point, you're going to have a moment where you just say "Okay guys, not today" for whatever reason. But asking Canadian police to take down a good-natured joke that addresses a good message (Don't drink and drive) is probably not the point you should have that moment. Nickelback hate tends to be little overzealous if you ask me; I think they are a band that — if you ignore their last album or two — makes distinctly mediocre but fun pop/rock. That being said, it's just gonna hurt the band in the end if they react this way, no matter how polite their rep is when asking for takedowns.
Joseph Lee: FACT – Nickelback isn't the worst band in the world like the internet likes to pretend they are, but they might be the most thin-skinned if this latest incident is any indication. I realize that being the butt of a joke probably gets old after a while, but you can't start getting angry now. Just take the hits and keep doing your thing.
Warner Bros. should give in to Avenged Sevenfold's demands, but they won't.
Jeremy Thomas: FACT – Ethically, they absolutely should. Avenged Sevenfold should, by any sensible person's reckoning, have the right to pick what is on a Greatest Hits compilation album. But WBR has no legal obligation to consult the band or to pull it just because they're not happy with it. Avenged left the label and its petty as hell to put out a substandard compilation soon after the fact, but they can do it and frankly most people who would buy it probably won't be aware of the story. I don't see any reason why Warner Bros. would give in at this point.
Joseph Lee: FACT – Yeah, legally Warner Bros doesn't have to do anything, so they won't. They should, but there's no way they will. It's easy money and they likely won't face any repercussions.
Disturbed's "Sound of Silence" cover should be lock for Best Rock Performance at the Grammys.
Jeremy Thomas: FICTION: I'm not saying it wouldn't be a worthy win, and it may even be the front-runner. That being said, never discount the extreme possibility of a David Bowie win, for "Blackstar" has a strong chance of ruining David Draiman's night. I really liked the band's cover of the classic song, but the title track from Bowie's album was amazing too and posthumous sympathies could absolutely push it over the top. I don't see a lot of chances for the other three; while I may part from most by thinking Beyonce's "Don't Hurt Yourself" is a legit nomination, it will be one of her few losses and "Heathens" is a decent but not great track, while there isn't much buzz behind the Alabama Shakes. But I see Disturbed and Bowie running neck and neck here.
Joseph Lee: FICTION – In any other year, I would say absolutely. Draiman's vocals on that song are the best of his entire career and made their cover immensely powerful. But they're up against Bowie. "Blackstar" is another great track and it's from David Bowie, so the timing is definitely off for Draiman. It won't win, but the "Sound of Silence" at least proved that Draiman's vocals were more than just "ooh waa aa aa aas" to the general public.
Thoughts? Comments? Animal? Vegetable? Mineral? Reply in the comments below to give your own take on this week's topics! Don't forget to follow us on Twitter!
http://www.twitter.com/411wrestling
http://www.twitter.com/411moviestv
http://www.twitter.com/411music
http://www.twitter.com/411games
http://www.twitter.com/411mma