411 Music Fact or Fiction: Will Black Sabbath Get Back Together?
March 11, 2017 | Posted by
Welcome to the 411 Music Fact or Fiction! This week, Joseph Paige Jr takes on Jeremy Thomas.
Future's back to back #1 debuts in the Billboard 200 is impressive.
Joseph Paige Jr: FACT – Future is killing the game right now. With little to no promotion he climbs the charts so effortlessly. He's riding the trend right now, but his work ethic may very well so carry him through the years.
Jeremy Thomas: FACT – Whatever you may think of Future or either of the albums, its hard to deny that getting two #1 debuts in successive weeks is damned impressive. I'm not the biggest Future fan myself but I gotta give him some props for this accomplishment, which is the first time that's happened in almost fifty years. Sure, the music industry has signficantly changed in that time and it's easier to get a #1 album than it used to be but it's still nothing to sniff at. Good on him.
Lorde's new song "Green Light" is a good preview of her second album.
Joseph Paige Jr: FACT – When I first heard of a new Lorde track I was immediately curious as to what the sound would be. She was so young during her debut that her new material had to have sort of reflection of what's she's been exposed to over the last few years. By the sound of the new track she is adopting new ideas and I'm excited to hear it.
Jeremy Thomas: FACT – I'm a big Lorde fan and I've been curious what direction she was going to take in her second album. "Green Light" is a bit of a change of pace for her, starting off with a minimal piano chord behind her singing and then swelling into a full-blown dance track. But like any Lorde song, it's not just as simple as that; it's euphoric to be sure, but it's not the kind of mindless banger you hear from mainstream dance pop. Part of that is due to Lorde's songwriting skills, which pin the upbeat music to a song about heartbreak. I love those kinds of juxtapositions because breakups usually aren't just moments of melancholy; they're messy and complicated, tangled up in many emotions. After the first listen, I was surprised but intrigued; after the second, I was in love with the song. Assuming this is indicative of what we're getting in Melodrama, I'm excited.
Black Sabbath will never get back together.
Joseph Paige Jr: FICTION – Ozzy has a lot of time on his hands and I doubt he's done with his #1 passion.
Jeremy Thomas: FACT – Never say never about any band reunion, but…well, not to be morbid but considering the ages of the band members I don't think there's enough time on the clock. Reunions take a matter of years to happen for the most part (otherwise it's not a reunion but a "return from hiatus") and in years I don't think Ozzy, Iommi and Butler will all be in much of a condition to perform. There's always the slight possibility that a partial reunion happens, but that's not the same thing and in this case I just don't see it happening.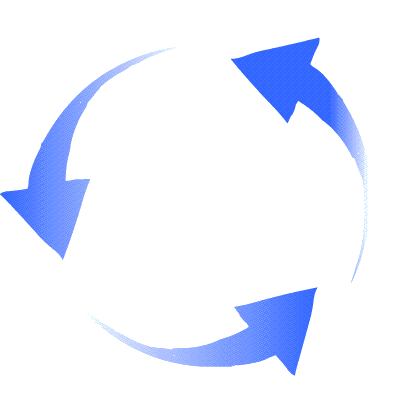 SWITCH!
Jay Z is right about the state of modern radio.
Jeremy Thomas: FACT – Basically, Jay said that radio is an "advertisement model" that doesn't play music based on anything but advertising demographics. And he's not wrong really, although if anyone thought differently than they're deluded. Radio stations are in it to make money. This is like yelling at broadcast networks for not putting shows on based on anything beyond how profitable they could be. Welcome to the way running a business works. It's not like everything is targeting the same demographics, either. While it's true that pop format stations are certainly targeting the "white female 18 – 34 demographic" he claimed there are also alt-rock, urban, country, classic rock and many other formats that have their own demographics. Radio, like the music industry, is all about trends and it has been for decades. Since he's technically not wrong this is a Fact, but I also think he's being a bit disingenuous.
Joseph Paige Jr: FACT – Radio is dead! Jay-Z realizes this and has capitalized off it with his streaming service. Time changes everything and radio has not done a great job with keeping up.
Even after the casting announcements, you're still not sold on the Tupac/Biggie TV series.
Jeremy Thomas: FACT – No offense to the show or the cast, but there is nothing about the casting that makes me incredibly confident. Marcc Rose, who is playing Tupac, is fine if not great casting; he played the role in Straight Outta Compton but had like ten seconds of screen time so we can't judge on that and it's his only acting role. Wavyy Jonez has never acted before he scored the role of Biggie, and he doesn't look all that similar to the real thing to boot. That latter part is a minor nitpick but I am not sold on this idea at all, especially when it reeks of "bandwagon project" since there is the Tupac biopic coming out this year and LAbyrinth, the movie about the murders, currently in production. Maybe it will surprise me but I'm skeptical.
Joseph Paige Jr: FICTION – It's difficult to imagine Tupac and Biggie being delegated to a tv series, but there's some talented writers out there these days and perhaps they can take a creative spin on that period of Hip-Hop culture.
You're interested in Coldplay's new EP Kaleidoscope.
Jeremy Thomas: FICTION: There's no nice way to put it; my interest in Coldplay is pretty played out over the last couple of albums. I think that hatred toward the group is a bit overdone but Ghost Stories was a ridiculously dull album and A Head Full of Dreams wasn't memorable either. The band had teased that the latter would be their last album and obviously that doesn't seem to be the case. Hopefully they're inspired and this isn't just Chris Martin needing a bit more money. Somehow though, I doubt that's the case.
Joseph Paige Jr: FACT – Coldplay has let me down for the past two albums or so. Not sure if they can capture their true magic any longer. Just retire on top guys!
Thoughts? Comments? Animal? Vegetable? Mineral? Reply in the comments below to give your own take on this week's topics! Don't forget to follow us on Twitter!
http://www.twitter.com/411wrestling
http://www.twitter.com/411moviestv
http://www.twitter.com/411music
http://www.twitter.com/411games
http://www.twitter.com/411mma