411 Music Fact or Fiction: Will Jay Z's Solo Material Return To Spotify?
April 14, 2017 | Posted by
Welcome to the 411 Music Fact or Fiction! This week, Joseph Lee takes on Jeremy Thomas.
Jay Z's solo material will eventually return to Spotify and Apple Music.
Joseph Lee: FACT – Well he's removed it before and it made its way back before, so I think it's almost a guarantee. He's trying to drive up sales to Tidal, and that makes sense.
Jeremy Thomas: FACT – I think that's gotta be a given, right? This is a shot across the bow to get Tidal headlines and try to drive revenue to the service, and it might work in the short term. But ultimately the value of having his music on the two much larger streaming services is too much. It may not happen quickly — it could be months or even a couple years or more. But I pretty much guarantee it will come back to the other services at some point. I honestly can't see it not happening.
You're not a fan of Wale and Travis Scott's "Fish n Grits."
Joseph Lee: FACT – It's really hard to write about a song that I found bland overall. This is the kind of rap song that just melts into the background of other songs in the genre because it does nothing to differentiate itself.
Jeremy Thomas: FACT – I didn't hate it; it was a perfectly acceptable middle-of-the-road hip-hop track but there was nothing distinguishable about it. The production is cookie-cutter work with a pretty standard beat, with only Wale's flow left to really stand out. He's good — he's always good — but that's not enough to make a song that really appealed to me. If I heard it next week, I'm not entirely sure I would remember that I listened to it previously and that's a pretty big sign of not being a fan of it.
It's disappointing that Steve Perry didn't perform with Journey at the Rock and Roll Hall of Fame.
Joseph Lee: FACT – He was apparently on stage with them, so that's nice, but it would have been neat to see them all perform a couple of classic Journey songs together when the ceremony airs at the end of the month.
Jeremy Thomas: FACT – Yeah, I have to say that I am moderately disappointed at this. I know it's fun to mock Journey as not real rock but I always loved the group and Steve Perry is an integral part of the group. I say "moderately" because I honestly didn't expect it to happen, so the disappointment can only be so high, but it would have been nice to see them get together at least to do a song or two.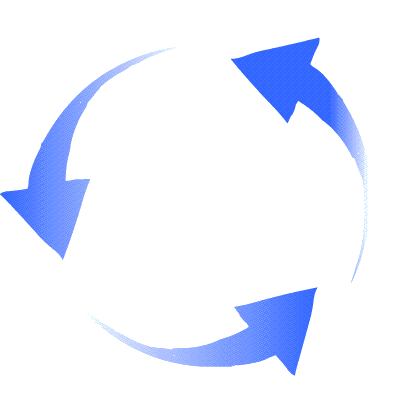 SWITCH!
You're interested in a collaboration between Sam Smith and Timbaland.
Jeremy Thomas: FACT – Sam Smith is an incredible singer whose music could, to be tactful, use a little pepping up from time to time. Timbaland is just the guy to be able to do that. He's produced career-changing tracks for a multitude of stars and I have no doubt he could do the same thing for Smith. It could always go wrong, of course; even the most intriguing pairings could fall apart if the chemistry isn't right. But in this case, I would definitely be interested in at least checking it out.
Joseph Lee: FICTION – I like Sam Smith well enough, but he's not one of those singers I really pay attention to. For that matter, who's producing the tracks really doesn't matter to me either. Timbaland's a bonafide hit maker, so I'm sure it's a good move for Smith's career, but I don't care.
A Gorillaz TV show is a good idea.
Jeremy Thomas: FICTION – I like Gorillaz and all, but this is not a great idea. The characters in the group are cool and all, but they're the kind of things that work best in small doses. I don't imagine that they will live up to their potential in a full ten-episode series. I could be entirely wrong, because I won't deny that Damon Albarn and Jamie Hewlett are fairly genius in their creative endeavors. But the loose storyline work that has been put into the characters doesn't seem like something that would work that well in a series format.
Joseph Lee: FACT – I'd give it a shot. The videos are usually entertaining and odd, so a TV show could be fun if that keep that tone. Give it 12-15 minutes a week and throw it on Adult Swim.
You didn't like Paramore's cover of Radiohead's "House of Cards."
Jeremy Thomas: FICTION: This is partly an "apples to oranges" thing. I love "House of Cards" and there's a high bar for covering the song, but Paramore's taking it acoustic puts it in a different category. All in all, I won't say I was in love with it but I didn't dislike it either. I tend to be up and down about Paramore; I absolutely love some of their stuff and other stuff of theirs I could take or leave. One thing I do generally appreciate is Hayley Williams' voice and the instrumental work was fine. This one was pretty okay, all things considered.
Joseph Lee: FACT – It was a different take, but that doesn't mean it wa a bad take. Acoustic allows it to mostly avoid comparisons to the original track. It was fine.
Thoughts? Comments? Animal? Vegetable? Mineral? Reply in the comments below to give your own take on this week's topics! Don't forget to follow us on Twitter!
http://www.twitter.com/411wrestling
http://www.twitter.com/411moviestv
http://www.twitter.com/411music
http://www.twitter.com/411games
http://www.twitter.com/411mma