411 Music Fact or Fiction: Will Kanye West's Issues Change How We See Mental Health?
November 25, 2016 | Posted by
Welcome to the 411 Music Fact or Fiction! This week, Joseph Lee takes on Jeremy Thomas.
Kanye West's recent issues should be a wake-up call about how we approach mental health.
Joseph Lee: FACT – It should be, but it won't. People were making jokes when they found out, as if mental illness was something to be mocked. I don't like Kanye West either, but mental illness in general is not a punchline no matter who it is that has it. Not to get too political but it's disgusting that people still stigmatize this kind of thing and treat it like it's a joke or not serious. Hopefully Kanye West can get the help he needs.
Jeremy Thomas: FACT – "Should" and "will be" are two separate things. There is approximately zero chance that it will make even the slightest dent, both because of the fact that we don't want to talk about the issue and it's too easy for people to say "that's just Kanye being Kanye." But yes, his recent problems should absolutely be a wake-up call for people, and he's pretty much a perfect case study. I'm not a psychologist and even if I was I would be in no position to diagnose him based on third party reports, but if I had to guess I would suspect that Kanye has gone relatively untreated (or very quietly treated) for some time. It can be hard to properly diagnose this kind of thing for all the obvious reasons — it's not physical, symptoms can be hard to recognize, etc. But the stigmatization of mental illness is fucked up and often results in people not getting help until it's gotten so bad that someone has to force it on them. That is something we deeply need to change, and we also need to change how we react to those with mental disorders. This is just the latest in many, many examples of how we need to wake up and look at mental health in a different way.
Birdman and Lil Wayne's legal issues will be settled within the next year.
Joseph Lee: FICTION – Well if the last TMZ report is to be believed, they were close before Birdman got upset over a trivial diss. Both of them are acting like children, so of course they're not going to settle anything. It's amazing how immature people get to have all the success.
Jeremy Thomas: FICTION – I mean, it's certainly possible but Birdman and Wayne are pretty dug in at their respective stances. There are occasional signs of something softening here or there, but it always goes back to something that nearly scuttles the whole thing. Either Wayne says something stupid, Birdman does a legal maneuver, someone tries to shoot someone that can be blamed on one side or the other (I wish I was joking) or something similar. I don't legitimately think this will be settled by this point next year and it might end up actually going to court.
The proposed boycott of Hamilton won't have an effect on production.
Joseph Lee: FACT – Yeah let's ignore the political landmines here and just focus on the question itself. Will the proposed boycott have an effect? No. Will it even happen? I doubt it. And even if it does, I doubt the people who participate were going to go see it anyway. It's kind of the same thing of people who got pissed whenever the Duck Dynasty guy said something that offended them. The people who got offended and called for a boycott didn't watch Duck Dynasty anyway. Same principle here.
Jeremy Thomas: FACT – I'm not going to go on a long diatribe about whether the addressing of VP-elect Pence was a proper thing because that's not the point here (and that's already been debated enough across the internet). The proposed boycott is a much easier question to handle here and it's a clear Fact. Listen, Hamilton tickets are sold out for like the next year-straight. And there are enough people who have no issue with what was said who want to see the show to easily fill up the spots of the few who actually don't go to see it when they otherwise would. The Hamilton part of this controversy will be completely blown over by the end of the year, if not by the end of November. I don't imagine Lin-Manuel Miranda is too stressed about it right now.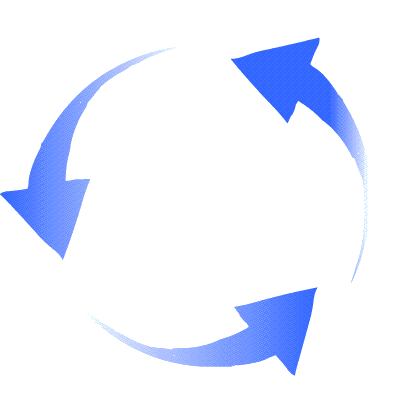 SWITCH!
James Corden is a great choice to host the 2017 Grammys.
Jeremy Thomas: FACT – Corden is a funny guy who has an obvious talent for singing and a lot of friends in the music industry. He's also a known-enough quantity that people aren't going to just say "Who?" That pretty much makes him a great choice. I tend to believe most late-night hosts have a predisposition for being good awards show hosts. They don't all pan out, but more do than don't. LL Cool J has been a fine host in recent years but I don't blame the Grammys for deciding to go with someone new and Corden is a very solid pick.
Joseph Lee: FACT – He has all the tools for what producers want in a TV host. He's affable, he's a showman and a lot of people seem to enjoy watching him.
You plan to buy the album from the Star Wars metal band Galactic Empire.
Jeremy Thomas: FICTION – With a caveat here; I will definitely stream it if it becomes available on Apple Music. But I don't buy a lot of albums these days; it's just easier to use streaming services. These guys are obviously a novelty act, but they're a good novelty act and what I've heard from them is great. I love metal covers of geek properties and the couple of tracks they've put out of Star Wars-related material have been very good listens. To be fair, even if I did buy albums these days I probably wouldn't buy this because I imagine it's not one I would listen to over and over again, but I will give it a listen for sure.
Joseph Lee: FICTION – I don't really buy albums anymore unless it's a band I absolutely love. For example, I bought Slipknot's .5 The Gray Chapter, and that was only because it was offered with concert tickets. I'd rather pay for music subscription services. That said, a Star Wars-themed metal band is really cool and I wish them nothing but success.
You enjoyed the Daft Punk/Beastie Boys mash-up album.
Jeremy Thomas: FACT: It's not a big surprise that Daft Punk meshes well with Beastie Boys, to be honest. Beastie Boys have a diverse sound to their music and Daft Punk has always gone well when mix with hip-hip whileCoin, who did the mash-up album, mixed them together well. I really dig mash-up material when it's done well and this is one of the better examples out there in recent memory. I particularly recommend "Alive/Intergalactic," "Pass the Mic" and "Check it Out" but there honestly isn't a bad song in the whole EP. Fun stuff.
Joseph Lee: FACT – Yeah this is an easy fact. I like both acts and remixing them together sounds really good.
Thoughts? Comments? Animal? Vegetable? Mineral? Reply in the comments below to give your own take on this week's topics! Don't forget to follow us on Twitter!
http://www.twitter.com/411wrestling
http://www.twitter.com/411moviestv
http://www.twitter.com/411music
http://www.twitter.com/411games
http://www.twitter.com/411mma