411 Music Fact or Fiction: Will Lady Gaga's Super Bowl Performance Be Worth Watching?
February 4, 2017 | Posted by
Welcome to the 411 Music Fact or Fiction! This week, Chad Webb takes on Jeremy Thomas.
You enjoyed Bob Dylan's cover of Frank Sinatra's "I Could Have Told You."
Chad Webb: FACT – My preference is honor the original artist but cover the song in your style. Dylan certainly does that. Dylan is set to release his third album of American standards. I just like the fact that he's constantly working. Dylan is primarily covering songs that Sinatra recorded and as I love both of them, this is right up my alley. They are very different, so you wouldn't think the marriage of Dylan's voice with these sorts of tunes would work, but it does. These are mellow, heartfelt, and lovely renditions. "I Could Have Told You" falls in line with the approach Dylan has taken on Shadows in the Night and Fallen Angels. New original material from him would be great too, but I'll take these as well. At his age, he should have fun and he clearly enjoys recording these songs.
Jeremy Thomas: FACT – As an ubashed Bob Dylan fanboy, I tend to be predisposed to liking his stuff anyway but I tend to be lukewarm on his covers. Dylan has a rich, textured voice but he's not the best vocalist around and his lyrical work is what makes him a true genius. That being said, this is one of Dylan's best vocal performances in a long time and the mellow, old-school arrangement fit very nicely. It's still not a truly great part of the Dylan discography but I really dug it.
You will tune in for Lady Gaga's Halftime Show at the Super Bowl.
Chad Webb: FACT – I suppose. I don't know that I will be avidly watching the game or commercials, but because it's the Super Bowl I'll probably have it on in the background. As a result, I'll catch some of Gaga's performance. I like her and all, but would really prefer a rock or country artist for the halftime show. That's another debate for another time. I definitely won't be going out of my way to see it, but we'll see. She obviously knows how to put on a big spectacle of a show with her level of fame so I'm sure she'll do fine overall.
Jeremy Thomas: FACT – I watch all the halftime shows, in part because — well, I write about music and it's one of the biggest music stories of the first part of the year every year. But as someone who likes Gaga, I'd tune in anyway. Whatever you can or can't say about Gaga's music, she's a consummate performer and she is certain to deliver a hell of a show on Sunday. It's one that I'm sure will be criticized from certain corners and that's fine, but I'm definitely interested in what she's going to do.
Rihanna will do a better-than-expected job on Bates Motel.
Chad Webb: FICTION – I have yet to see any acting from Rihanna that really justifies her getting significant roles in any show or film. Obviously this day and age all you need is the name recognition, which she has, but I think this is a gamble for Bates Motel. I hope she does knock it out of the park because I still enjoy the series, but I'm on the fence with her casting. The show wanted to go in a different direction from the original Marion Crane and that's fine, but I'm not overly confident in her acting skills at this moment. The optimistic side of me says they wouldn't have selected her for such a pivotal role without knowing she could nail it, but I'm iffy. Up until this point she has had relatively smaller parts in Battleship and Annie, so this will be a big test for her.
Jeremy Thomas: FACT – So the key phrase here is "better-than-expected." Because let's be honest; does anyone expect an Emmy-worthy performance out of her? I'm not being insulting here; we've just seen her acting work before and it was, to be honest, nothing to write home about. But that's also because of the writing, which in Battleship was no masterclass in script work. (I'm not including her decent cameos in This Is the End and Annie because there was nothing to her roles there). Bates Motel is certain to give her better material to work from and because of that and low expectations, I do expect this to be better than most expect from her.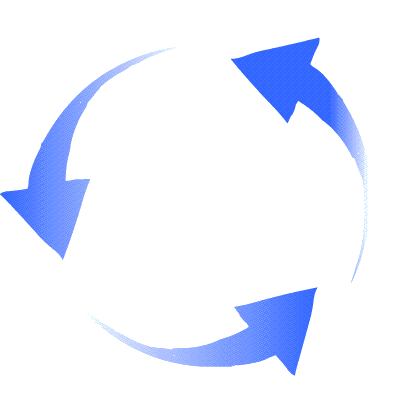 SWITCH!
Missy Elliot's "I'm Better" is another great track from her.
Jeremy Thomas: FICTION – It was good but I'm not going to go as far as to say "great." The production work is nice, with a good beat and a little slowed-down tempo from Missy's usual stuff, but lyrically it's not one of her best. It's full of swagger and pop culture references, but it comes across as a track where she really isn't saying anything cohesive. I enjoyed listening to it but it was by no means one of her better tracks.
Chad Webb: FICTION – While I respect Missy Elliott as an artist, I've always thought she was a little overrated. I might be in the minority there, but oh well. I've never been a huge fan of anything she has put out. Songs like "The Rain" and "Get Ur Freak On" are admittedly catchy, but I also think some of her music is irritating. This track, "I'm Better," is neither here nor there. For me, it doesn't have much to it that's worth remembering and it's not very catchy. I suppose it's consistent with her style, but I couldn't get into its sparse nature. The music video is interesting I guess, but the song itself is bland.
Celine Dion is a great acquisition for The Voice.
Jeremy Thomas: FICTION – I saw "Fiction" only because the guest advisor role is generally an inconsequential one, where they they show up for one episode and work with all the early contestants. It's not a major moment in the show beyond a hoped-for ratings bump and I imagine there's already a fair amount of crossover between Celine Dion fans and Voice watchers. I'm not saying she'll do a poor job in the role because obviously she's well-suited to give the contestants advice and she's remarkably talented. I just don't think it will do what NBC hopes it will do in bumping the ratings for that episode.
Chad Webb: FACT – I don't watch The Voice, nor do I ever plan to on a regular basis, but Celine Dion is a great acquisition in any capacity when it comes to helping singers hone their craft and improve. This is a woman who has been recording albums for 35 years and still sounds amazing. Whether you enjoy her music or not, she is a phenomenal singer and can certainly help aspiring artists. With the exception of maybe Alicia Keys, she's absolutely more qualified to give advice than any other coach on that show, but from what I understand she's only an adviser to Gwen Stefani, so how much she contributes, who knows?
The ICP's Juggalo March on Washington will be a surprisingly serious effort.
Jeremy Thomas: FICTION: I have a very hard time believing that ICP will be able to get Juggalos to organize in any real fashion without it descending into a joke. I'm sorry if you're an ICP fan and you feel insulted by this; I know people who like them and those people are good peeps. But when Juggalos organize in large groups things get crazy. Please note: I'm not saying they're a criminal group or anything like what the FBI claimed. But asking a group of people who are known for making the effort to soak a watermelon in urine and feces for two days so they could throw it at a performer (and that's only their most infamous act) to be serious is a difficult task at best. They could always surprise me, but I'm not thinking that's entirely likely.
Chad Webb: FICTION – Ok, I'm going to be as nice as possible when I say this, but I cannot stand ICP. Based on everything I have read about them and seen for the past 2+ decades, I have trouble believing anything they are doing is 100% serious. They are protesting the fact that the juggalos have been deemed a gang many years ago. I'm not sure they have a leg to stand on, but that's me. Are all "juggalos" bad people? No, but let's not forget that many sets of juggalos have ties to bigger gangs such as the Bloods and that the propensity for violence is high. If the FBI classified them as such, obviously we're talking about a widespread problem. Don't forget, Shaggy 2 Dope originally said this classification was "pretty dope" because it made them look tougher. Yeah. If they can be peaceful, great, but I couldn't care less about this protest or this band.
Thoughts? Comments? Animal? Vegetable? Mineral? Reply in the comments below to give your own take on this week's topics! Don't forget to follow us on Twitter!
http://www.twitter.com/411wrestling
http://www.twitter.com/411moviestv
http://www.twitter.com/411music
http://www.twitter.com/411games
http://www.twitter.com/411mma