411 Music Fact or Fiction: Will Rihanna Claim The All-Time Hot 100 Record?
February 24, 2017 | Posted by
Welcome to the 411 Music Fact or Fiction! This week, Joseph Lee takes on Jeremy Thomas.
Rihanna's young enough that she will eventually claim the all-time record of most top ten songs in the Hot 100.
Joseph Lee: FACT – Barring some event that utterly destroys her career, this is a guaranteed lock. Her only opposition right now is Madonna and Rihanna has youth on her side.
Jeremy Thomas: FACT – It's almost a certainty, I would say. You just have to take a look at Rihanna's discography to realize how quickly she's racked up this many top ten songs and over how many albums: that's thirty songs from eight albums over twelve years. Madonna has the record at thirty-eight from thirteen albums over thirty-four years. Rihanna's productivity level is not the best for the quality of her music; the four-album string from Rated R through Unapologetic that spanned just four years wasn't her best in terms of good music. But that also includes ten of her thirty top ten songs. Also consider that being a featured artist is more common now and those count toward her record. It's pretty much a given that in the next five to ten years, she will take the record unless Madonna extends the record somehow.
Jay Z is a good choice for the Songwriters Hall of Fame.
Joseph Lee: FACT – I don't really see the problem here. His lyrics are well-known and they're no worse than "Baby One More Time," whose songwriter is also getting inducted.
Jeremy Thomas: FACT – Without a doubt. You can make the argument that Jay Z isn't the greatest rap lyricist of all-time and that's fair, but the question isn't whether he's the best choice for a hip-hop artist. Jay has a proven track record of writing great lyrics and while I would have rather seen someone like Tupac, Chuck D, Nas or Rakim get in before him, I would imagine that with Jay breaking this ground they'll follow in his stead. Either way, this is absolutely an honor he's deserving of.
Lana Del Rey's new song "Love" was better than her average stuff.
Joseph Lee: FACT – I actually don't have any experience with Lana Del Rey's other stuff, but after hearing this song I'm going to start. That's why I'm giving it a fact, because "Love" was good and makes me want to at least she what else she brings to the table.
Jeremy Thomas: FICTION – Which is not to say I didn't like it, but I'm a Lana Del Rey fan so I think it was about on par with her usual material. "Love" carries the moody, haunting elements that are part and parcel to Del Rey's music, heavy on nostalgia and telling an evocative story. Lyrically it may not be as clever as some of the tracks off Born to Die or Ultraviolent, but it makes up for that with the power of their relative simplicity and the effective, very Del Rey-like production work. It is a good song, just not one that is noticably superior to her also-good past work.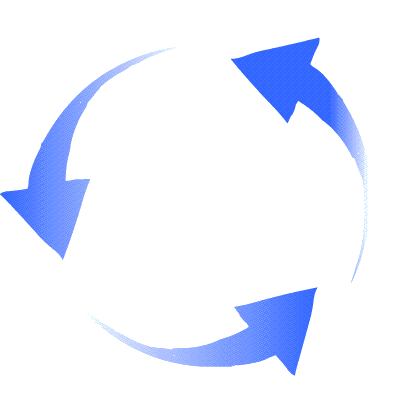 SWITCH!
The new Future/Chance the Rapper collaboration sounds better than their first.
Jeremy Thomas: FACT – I like Chance a lot, but the "Smoke Break" was absolutely not one of my favorite tracks from him. It had an odd backing track that didn't do it any favors; it sounded more like a substandard R&B track than anything else. "My Peak" is much more in Chance's wheelhouse and I dug the groove behind it. Chance also sounds a hell of a lot more inspired here than he did on "Smoke Break" both in lyrics and flow. The first collaboration isn't something I've listened to since I first heard it (except in order to answer this question), while this track is one I could see putting in a semi-regular rotation in my playlists.
Joseph Lee: FACT – "My Peak" seems like it relies on the strengths of Chance, based on the snippets he released, a lot more than "Smoke Break" did. I did enjoy the lyrics for this one as well, and will give the full song a listen once it arrives.
You're not surprised the Chris Brown/Soulja Boy boxing match fell through.
Jeremy Thomas: FACT – I mean, really. No one really had expectations that this would actually happen, did they? After all, Soulja Boy was facing felony charges and Chris Brown is…well, there's no nice way to put this. Soulja Boy isn't Rihanna, so I don't think Brown was all that keen on trying to punch him. (I know, obvious joke is obvious and I'm already ashamed of going for it. But it was right there.) Even if they were willing to go through with it, I don't think that this would have ended up happening because I don't think anyone cares about Soulja and or the idea of him fighting Chris Brown. Thus no one would have bought the PPV and it would have been called off. There's no loss here.
Joseph Lee: FACT – I'm more surprised it fell apart this quickly. I expected both guys to boast and keep from backing down until the nth hour at which they'd come up with some excuse as to why it won't happen. I'm also not shocked that it was Brown who turned it down. He doesn't seem like the type that would fight someone who could defend themselves.
An Incubus/Skrillex collaboration could be interesting.
Jeremy Thomas: FACT: This gets a Fact on pure technicality because it absolutely could be interesting. However, I'm not excited or even particularly curious about it. Incubus is one of the most bland rock groups of the early '00s, which is saying a lot because that era was not kind to American rock music. And Skrillex is one of the most overrated artists working in electronica; sure he has a couple of good tracks but generally I am not a fan. Collaborations between acts I don't like have sometimes yielded surprisingly good results, and that's always a possibility here. I'm not holding my breath though.
Joseph Lee: FICTION – I don't like Skrillex or dubstep or electronic dance or anything like that, so I'm not going to be interested in anything he does. I'm certain that Incubus could find a way to make it work, but I'm not holding my breath.
Thoughts? Comments? Animal? Vegetable? Mineral? Reply in the comments below to give your own take on this week's topics! Don't forget to follow us on Twitter!
http://www.twitter.com/411wrestling
http://www.twitter.com/411moviestv
http://www.twitter.com/411music
http://www.twitter.com/411games
http://www.twitter.com/411mma