411 Music Fact or Fiction: Will The Lawsuit Over Uptown Funk Matter?
November 11, 2016 | Posted by
Welcome to the 411 Music Fact or Fiction! This week, Joseph Paige Jr takes on Jeremy Thomas.
You're interested in the mixtape for Hamilton.
Joseph Paige Jr: FACT – Hamilton is one of the hottest tickets in town. I've heard great things about it but it's a bit out of my price range. Hopefully the mixtape can match the hype of the actual play itself.
Jeremy Thomas: FACT – It took me a while to get on board with the Hamilton craze, simply because I missed that it was becoming a thing until it was a full-blown phenomenon. But yeah, I'm fully on board now and the mixtape looks fantastic. The lineup of artists is great with Nas, The Roots, John Legend, Alicia Keys and Kelly Clarkson among the wide roster of performers. It's not all that weird to see hip-hop put within the confines of a musical; it's simply weird to see it actually work well. I'm absolutely going to be checking it out when it releases.
Beyonce was a fine choice for the Country Music Awards.
Joseph Paige Jr: FACT – Beyoncé showing up anywhere is necessary. The best part of watching that performance was not Beyoncé, but the enraged comments the day after from racist viewers.
Jeremy Thomas: FACT – It was an odd choice to some perhaps, but most of us who have heard Lemonade pretty clearly recalled the country vibe of "Daddy Lessons" and she nailed it on stage with the Dixie Chicks. People like Travis Tritt can criticize the decision and claim its a ratings ploy all they want, but guess what? All performances at awards shows are ploys to get people to tune in. If an artist makes a country song, does it matter whether they're traditionally a pop star? Taylor Swift, Shania Twain, Bonnie Raitt, LeAnn Rimes…that's just a small sampling of traditionally country stars who went to pop music (some just for one or two songs) and then showed up at more pop-heavy awards shows. I'm guessing Tritt and others criticizing Beyonce at the CMAs didn't have a problem with any of those instances.
The lawsuit against Bruno Mars over "Uptown Funk" will go nowhere.
Joseph Paige Jr: FICTION – Just ask Robin Thicke about that subject.
Jeremy Thomas: FICTION – I'm not saying it's likely but man, I have a hard time not taking these lawsuits seriously after the garbage verdict in the "Blurred Lines" case. In truth, I think that it's more likely this goes down in flames and fairly quickly, because the similarity is superficial at best. But it's not like Collage is any sort of innovator of sound; their song is very remniscent of a ton of funk-pop from the era that "Young Girl" was released. Unfortunately, with the right lawyer and jury I could see this, against all odds, going somewhere.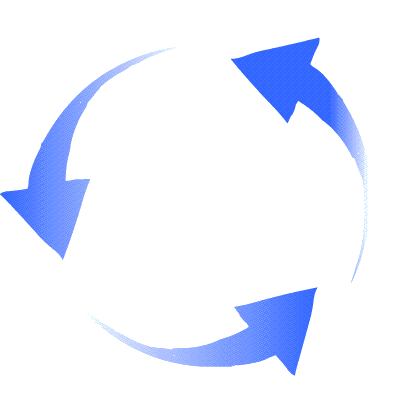 SWITCH!
Garth Brooks is a good choice for an adviser on The Voice.
Jeremy Thomas: FACT – Why not? I'm not a huge fan of country music, and that includes most of Garth Brooks although I do have a few of his I enjoy. But I'm also not a fan of Blake Shelton's music and he's been one of The Voice's best coaches. Regardless of genre or his specific music, Brooks has an ear for musical talent and I imagine he'll have a lot of good advice to lay out. He wouldn't have been the first person I would have thought of, but I imagine he'll do a very good job in the role.
Joseph Paige Jr: FACT – Garth Brooks is a legend and if Miley Cyrus is allowed to judge talent than why not him?
You enjoyed Avenged Sevenfold's new album The Stage.
Jeremy Thomas: FACT – Avenged Sevenfold are one of the main acts keeping hard rock and metal alive, and The Stage is another good example of that. It's a bold, risky album in being the band's first-ever concept album. So many concept albums have fallen flat on their face but this is an example of where it works. It's technically fantastic and yet doesn't lose any of the band's aggression in the process, while new drummer Brooks Wackerman fits like a glove. I've only had one full listen at this point and it will take me more than that to really absorb this one, but I definitely enjoyed it.
Joseph Paige Jr: FICTION – Never was a an of theirs. Longevity seems to be working for them so perhaps the album cuts it for some.
Lil Wayne was out of line during his Nightline interview.
Jeremy Thomas: FACT: Let me be clear: I'm not saying he's not entitled to his opinion. But if we're going to accept his comments at face value, we also have to accept his rationale that he was just saying things off the top of his head with no meaning because he was angry that the content of his lyrics was brought up. If he can get that pissed about a hypothetical question where his daughter might be referred to by derogatory terms, maybe he should think about that. And I'm not saying he shouldn't use the language he feels is appropriate in his music, but it seems to be a very one-sided stance for him. And I'll believe ABC that no questions were pre-approved before I'll believe anonymous sources in Wayne's camp that he got angry over unapproved questions. All respect to Wayne and he's free to share whatever opinions he has, but he behaved unprofessionally and that makes him out of line.
Joseph Paige Jr: FACT – The audacity of this man who grew up in stricken poverty only to leverage himself out through his music to downplay the movement of BLM is outlandish. Many of those protesters look up to him as a success story and for him to slap them in the face like that is just sad.
Thoughts? Comments? Animal? Vegetable? Mineral? Reply in the comments below to give your own take on this week's topics! Don't forget to follow us on Twitter!
http://www.twitter.com/411wrestling
http://www.twitter.com/411moviestv
http://www.twitter.com/411music
http://www.twitter.com/411games
http://www.twitter.com/411mma