Ariana Grande – thank u, next Review
February 13, 2019 | Posted by
Ariana Grande – thank u, next Review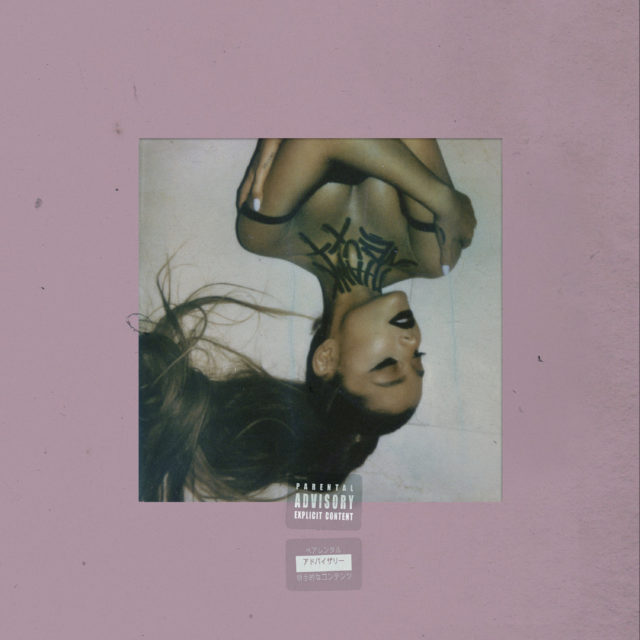 1. imagine
2. needy
3. NASA
4. bloodline
5. fake smile
6. bad idea
7. make up
8. ghostin
9. in my head
10. 7 rings
11. thank u, next
12. break up with your girlfriend, i'm bored
Ariana Grande has reached the point of pure pop infallibility. No matter what is thrown her way (an army of angry fans of her ex-boyfriends, for example) or whatever avenue she chooses to explore (be it the daring experimentation of Sweetener or the callous numbskullery of A Sound Of Music clone), Ariana comes out the otherside not only smelling of roses, but swimming in cash. These imperious moments do not last forever and typically breed hubris (just ask Britney and Justin), but they also present a once in a lifetime opportunity. This is Ariana Grande's chance to make an artistic statement with little or no risk of commercial backlash.
If the former-Disney star with jaw-dropping vocal range were ever to unleash an answer to Rihanna's raucous Anti or Beyonce's righteous Lemonade, now is the time. The whole world is watching and the pop landscape, however fleetingly, will form in her image. Of course, the trouble with expecting a coherent artistic statement from Ariane Grande is that, throughout her career, she has shunned anything resembling consistency.
Her best work, including 2018's masterful Pharrell-gone-wild LP, Sweetener, was full of wild shifts in tone, texture and quality. That magpie like randomness has always been part of Ari's charm: you never know whether a stately R&B ballad or a future-pop inversion is lurking around the next corner. This tendency was no doubt born of her more rigidly label controlled early albums, which felt like an exercise in box ticking inclusion at the expense of coherence, but, as she grew as an artist, this pandering gave way to a thrilling artistic unpredictability.
For better or worse, thank u, next erases every glitch, constrains every spasm and smooths every sharp corner of her sound. Ariana Grande has served up 40 minutes of slick, sexy, understated, slow-burning break-up-and-bounce bangers. The consistency extends to the lyric sheet, which offers a wealth of personal growth as Ari vaults between taxing break-ups and careless lustings, all the while maintaining a detached air of self-administered psychoanalysis. In many ways thank u, next is a victory for Lana Del Rey. Ariana's music doesn't remotely mirror Los Angeles' songstresses sultry creations, but instead Lana's vision of fetishized doomed-romance. Ari watches her lovers walk away in slow motion and creates seductive music out of these destructive relationships and behaviors.
What makes Ari's spin on the post-break-up record so intriguing is that she completely sidesteps the aesthetics that dominated 2018. In many ways Ariana's music is a rebuke to Taylor Swift's savagery. If Swift writhes and thrives in carnage wrought by her Hollywood affairs, then Ariana looks inward in search of personal growth ("thank u, next"), emotional honesty ("fake smile") and quiet-but-shameless escapism ("bloodline). In this light, Ariana is infinitely relatable as she rejects the opportunity to wear her superstardom like a suit of armor: instead she serves up salacious journeys of both self-discovery and self-recrimination.
If Ariana rejects the pervading pop winds by harnessing her vulnerability and embracing the second-guessing nature of her psyche, rather than assuming the role of the avenging angel, then she also rejects the art house approach. 2018's other great break-up album, Robyn's sublime Honey, sought to replace one love (a lost husband) with another (a wholehearted embrace of the dancefloor). At times, Ariana threatens to give herself over to dipping low in the club, but instead thank u, next is defined by its stubborn refusal to say in its lane. Ariana scrambles from one potential solution and destructive impulse to the next. There's deft and delicate self-recrimination on the delightful "Needy", tacky retail therapy of "7 rings", heartless hedonism with "break up with your girlfriend, I'm bored's " and potentially toxic backsliding on the magnificently slippery "in my head".
In short, thank u, next is Ariana's very own 7 stages of grief: an artefact of an imperfect human being, as capable of throwing away newfound stability in a moment of lustful longing as she is ready to forgive and forget in search on inner tranquillity. There is a frustrating tension between Ariana's divergent impulses and the low key creeping consistency of the production. Her lilting songcraft is certainly enjoyable and never gets old, but Sweetener showed us just how wild and experimental Ari can get – could that structural adventurousness have not brought some of her more extreme emotions to life?
Perhaps not, after all the central point is that all this conflict takes place within the murky mindspace of a single woman. The dreamy, smoky smears and soft clicking bounce of the arrangements is our anchor – proof that however far she strays, Ariana remains in control. This is no fantasy, it's harsh reality. The crippling self-doubt is her own ("in my head") and so is every moment of both cruelty ("break up with your girlfriend…") and strength ("NASA"). There is an inevitable frustration, these tracks could be bolder and more out of step with the post-Weeknd world of lurid introspection, but its hard to pillory a popstar for serving up an album that succeeds so masterfully as a start of finish concept.
Whether she achieves the highest heights or merely a consistent standard of excellence matters little, Ariana Grande is clearly trying to position thank u, next within the great break-up album canon. On multiple occasions she alludes to other modern classics of the genre. "bad idea" might tip toe and creep in its verse, but its wonderfully strained chorus clearly and unambiguously references Gotye "Someone That I Used To Know", while "ghostin" craftily borrows melodic lines from Robyn's Body Talk series.
Speaking of "ghostin", it is by far and away the most powerful, considered and poignant song to ever fall from Ariana lips. The subject matter is cripplingly intimate. Ari implores her current lover not to be jealous of her dead ex (Mac Miller). It's a meditation on grieving and jealously that is entirely unique in the pop canon ("I know that it breaks your heart, when I cry again, over him"). Best of all, the narrative is so strong that the song would succeed without the celebrity tabloid fascination its revelations will no doubt inspire.
Ariana finds herself crying herself to sleep at night as she lies alongside her new lover. She's conflicted, trying to hold herself together while she peers into her supportive partner's psyche: how is he to compare to sanctified memory of a man who will never grow old, never say the wrong thing and never stop haunting Ari's dreams? The remarkable thing is that Grande doesn't expect her lover to measure up to this romantic martyr, she recognises the impossibility of both his and her position and simple sings:
"You've been so understanding, you've been so good,
I've been putting you through more than one ever should
And I'm hating myself,
Because you don't want to admit that it hurts you".
Sadly, thank u, next fails to scale such lofty heights with any regularity. Most of the songwriting follows in "imagine's" image: it is tender and thoughtful, slight and spacious, but lacking the psychological brutality of the great confessional records. Not that it matters, while Ariana Grande can't hope to meet the impossibly high standards of "ghostin" or the wild enigmatic creativity of Sweetener, what stands in their stead is a thrilling, endlessly pleasurable and wonderfully understated collection. thank u, next is a supremely easy listen born of ungodly difficult conversations. It has its ear to the streets, but its gaze cast inwards towards stability, reconciliation and personal growth.
8.5
The final score: review Very Good
The 411
Don't let the braindead retail therapy of "7 rings" lead you astray, Ariana Grande's latest is a staggeringly thoughtful collection born of careful and even-handed introspection. One of the world's biggest artists is exploring her deeply conflicted headspace as she comes to terms with the emotional repercussions from a series of abortive relationships. Whether she's lying alongside a supportive partner or stalking the dance floor in search of a quick lay, Ariana finds herself both stalked by grief and giddy with sexual autonomy. Suffice to say, the result is a compelling lyric sheet that is mercifully paired with the most pleasingly consistent start-to-finish production of her career to date. It might lack a little risk and innovation, but make no mistake: thank u, next is a triumph.
legend