The Biggest Lockdown Albums Reviewed: Run The Jewels, Lady Gaga, More
June 20, 2020 | Posted by
The emergence of Covid-19 and the ensuing global lockdown led to a cavalcade of big name artists delaying their album releases until the summer at the earliest. With Spotify streams plummeting and money making tours cancelled or postponed there seemed little reason for major artists to throw the albums they'd worked so hard to create out into this deeply distracted world.
In response to the delays, 411 decided to spend the last three months revisiting the best songs of the 2010s, but it would be a disservice to those artist who risked diminished sales to deliver their new LPs on time if we were to skip over these releases entirely. So here is a quick catch up on some of the biggest releases of the last few months.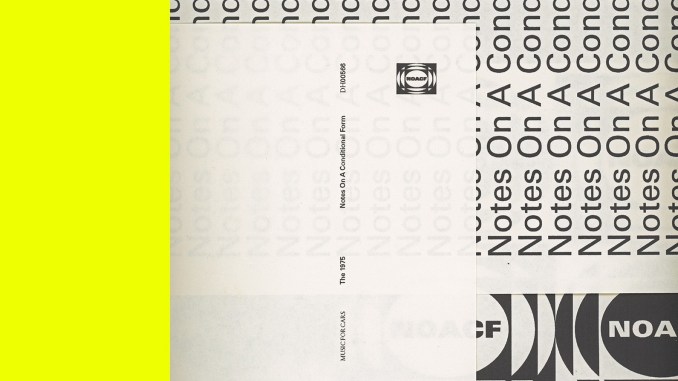 The 1975 – Notes On A Conditional Form (Indie)
Matt Healy and The 1975 have set themselves apart by daring to be the goading, confrontational and essential "voice of a generation" in an era when most indie musicians seemed happy to retreat to a cosy enclave of polite and carefully observed professionalism. Notes On A Conditional Form, The 1975's fourth studio album, certainly starts brazenly enough: floating in eerily vacant electronic landscape the words of Greta Thunberg ring out, calling the youth of the world to outright climate rebellion. Not to be outdone, The 1975 quickly launch into the seething delirium of "People Like People": an agit-punk sneer masquerading as a Britpop throwback. Suffice to say, Matt Healy has our attention, but he quickly takes a detour away from confrontation as Notes On A Conditional Form's true form is revealed. The 1975, at the absolute peak of their powers, have decided to deliver a jukebox record – a shrewd survey that will touch on everything from the strange intersections of Bon Iver and Kanye West to subtle electronica of Four Tet and Caribou via the haunted R&B of How To Dress Well with a splash of Radiohead's skittish noodling and a dash of neo-soul inspired hip hop thrown in for good measure. By the album's end the band will have played tribute to the subtleties of Kraftwerk and the lug-headed bigness of big beat EDM, respectively. At times the album's magpie like quality verges on pastiche and, in its worst moments, eclectic approval seeking – like being stuck with a well meaning, but tedious friend who insists on showing off the worthiness of his record collection. Thankfully, Matt Healy's command of both melody and the pop cultural moment proves too deft to be denied.
The 1975 have a wonderful ability to capture these transitional, unspoken, half-remembered gestures. Be it a coy misunderstanding or simply the act of leaving  together, Healy wrings out of poignancy of these fleeting and typically teenage exchanges. A product of the social media age, Healy's writing is full of wonderful wry asides ("I'd like to meet myself and swap clothes", "They're playing your song on the radio station, mugging me off all across the nation") and harrowing moments of unfiltered over-sharing that solidify themselves around a series of instantly quoteable stand alone lyrics ("Oh, it's okay, lots of people think I'm gay",  "I depend on my friends to stay clean"). There's no doubt that Notes On A Conditional Form is both too meandering and too indebted, but it is nevertheless an utterly essential encapsulation of the pop cultural moment. Both the perfect horizon broadening LP for a teenage fan discovering a broader world of music for the first time and the ideal re-entry point for an old head in search of a sleek and attitude laden survey of 21st Century innovation. [8.0]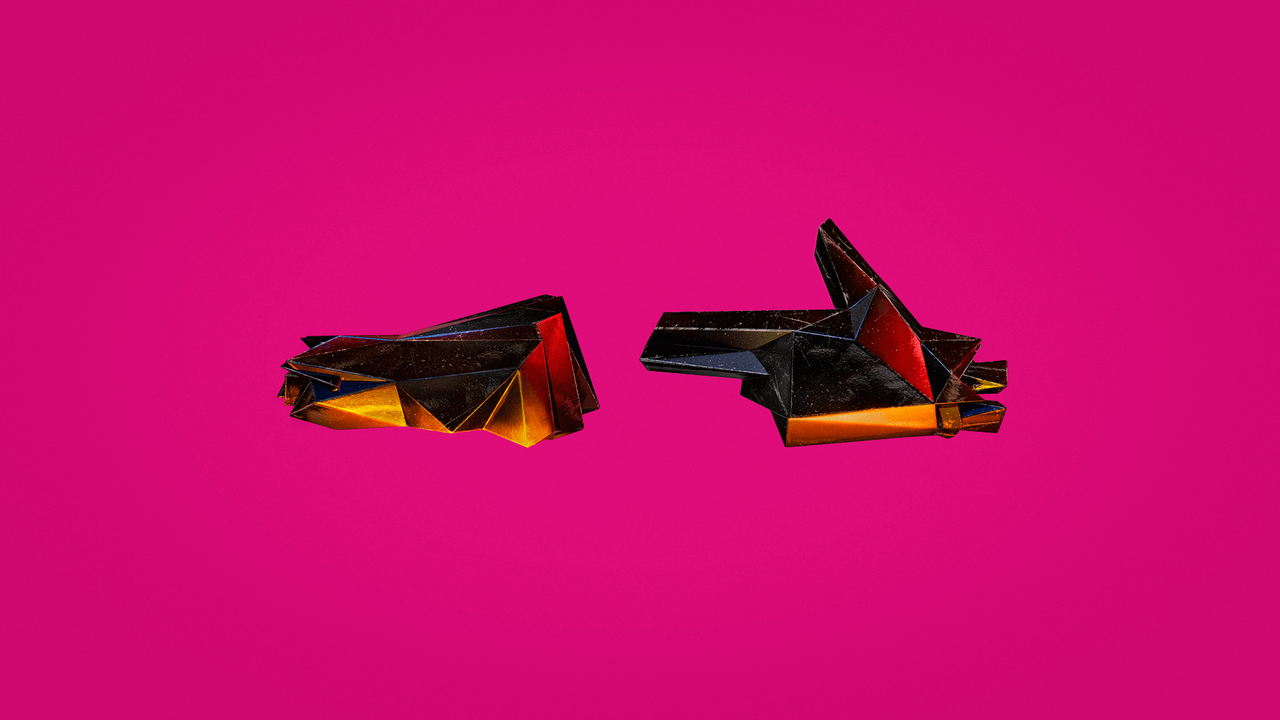 Run The Jewels – RTJ4 (Rap) 
Cometh of the hour, cometh Yankee and The Brave, aka Run The Jewels, aka Killer Mike and EL-P: rap's deadliest stoners-cum-firebrands. With Black Lives Matter protests erupting across the globe the stage is seemingly set for Mike and EL-P to drop their defining political statement, but RTJ4 is in no rush to vent its spleen or pick up the megaphone and lead the movement. The incendiary assaults on police brutality are present, but RTJ are in no hurry to deliver them. Instead, the double act's hotly anticipated fourth instalment is a brazen pop record first and foremost and, fittingly, RTJ4 starts with an onslaught of party starting throwaways. The album can roughly be divided into two halves. The first is a testament to EL-P's progression as a stadium sized producer. He has taken his horror-core, grime-laden throwback arrangements and transformed them for the demands of both the pop charts and the huge festival stages RTJ now inhabit. "Reality sucks dick, how's that for wisdom?" is about as deep as it gets for the first fifteen minutes, as EL-P and Mike prove determined to share their zaniest and most insane barbs while locked onto a series of irrepressible beats that slap ungodly hard.
The switch is unmistakable flipped on "Walking In The Snow": a scorched earth track that sees EL-P address his fellow white men, "the funny fact about a cage, it's never built for just one group, so when that cage is done with them and your still poor, it come for you", while Mike captures the feeling of black rage in soul-crushing detail ("you watch the cops choke out a man like me until my voice goes from a shriek to a whisper, "I can't breathe" and you sit there in the house, on couch and watch TV. The most you give's a Twitter rant and call it a tragedy, but truly the travesty, you've been robbed of your empathy, replaced it with apathy"). From there on in Mike and EL-P are off to the races mixing knowingly savage assaults on sacred cows ("look at all these slave masters posing on your dollars") with ridiculous throwaway lines ("Not a holy man, but I'm moral in my perverseness, so I support the sex workers unionizing their services") and daffy asides ("as Confucius said", "one of 'em black and the other one white (uh-huh), so if you don't like 'em, you automatically racists (ah, oh well)"). RTJ4 is vital, not only because its charged and informed by centuries of righteous rage and self-deprecating scorn, but because EL-P and Mike never sacrifice their joy de vive. Run The Jewels are serious and vitriolic, but they are never humor or joyless. RTJ4 is a rollercoaster that soars on the wings true kinships before horrifyingly plunging to the brutal depths of street-level oppression. [9.0]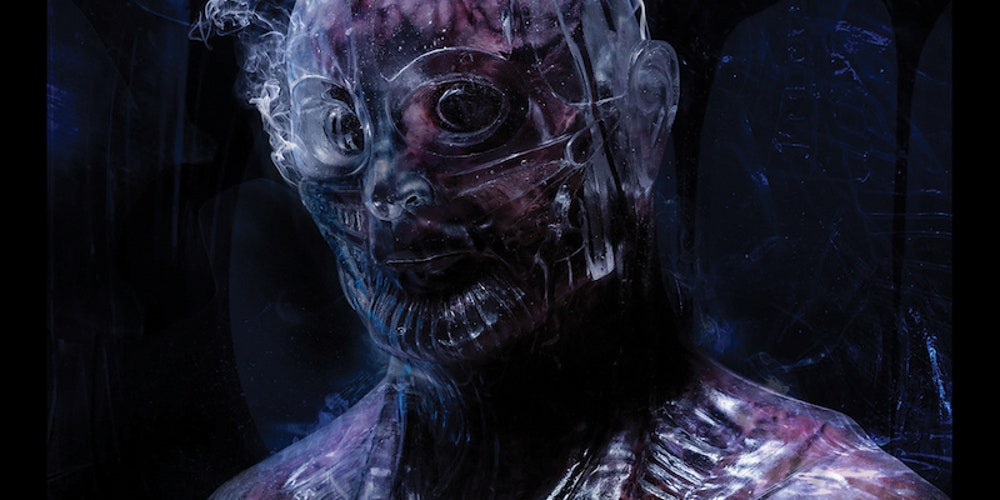 Code Orange – Underneath (Metal)
Suffice to say expectation were high for Code Orange after Forever waltzed on to 411's album of the year countdown back in 2017. The Pittsburgh five-piece demonstrated an incredible flair for constructing pitiless, pulverising grooves that hit demonically hard while somehow demanding that the listener dance (or at least mosh). Code Orange make music to move bodies and not just in a primitive headbang, they jerk, twist, lung and grind in rhythms that you'd be tempted to describe as seductive where mood not so remorselessly venomous. Underneath takes this brutal grooviness, dismantles it, synthetizes its most impactful elements, carves what's left into more savage shards and stitches these gruesome fragments together into a grotesquely glorious new whole.
Guitarist Reba Meyers has been set loose. Over the last two years she's warped, distorted and mutilated their guitar sound to create an array of ghostly pseudo-electronic samples and squealing tones. Her sonic experiments are not window dressing: these alien wails are folded back into Code Orange's sound in a meaningful fashion. Core rhythms are ripped assunder, forced to stop, start and shift pitch with reckless abandon. There are moments when the glitchy horrorcore malfunctions feel a touch too gimmicky for their own good, but these exceptions are rare on an album whose rage feels so righteous that it forces the very fabric of the recording studio to warp and splinter into thrilling new forms. Unsettling, eerie and an undoubted adrenaline rush, Underneath will tear festival fields and sound systems apart whenever live music is allowed to resume. [8.5]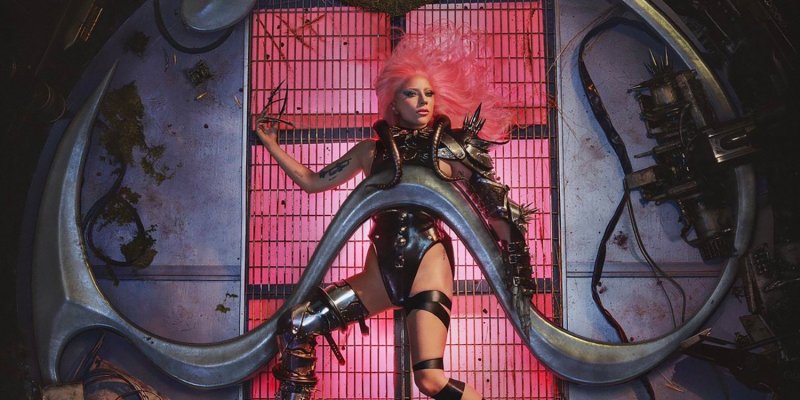 Lady Gaga – Chromatica (Pop)
Lady Gaga enters a fresh decade at a crossroads in her already strange and storied career. On the surface she's never been bigger or more ubiquitous. Her performance in A Star Is Born combined with its rampantly successful soundtrack have restored Gaga to the pinnacle of the pop charts while her One World Concert for frontline workers during Covid-19 pandemic earned her plenty of public good will. She is undeniably riding high, but in the same breath, Lady Gaga the artist has been floundering after a series of intriguing, good-but-not-great studio projects that failed to capture either the public's attention or the pop cultural moment.
Into this strange no-man's-land between unparalleled success and strange irrelevance comes Chromatica, Gaga's sixth studio album. The record has been heralded as Gaga's triumphant return to the joyous dance-pop jams of The Fame and Born This Way, but that's only half the story. Gaga has masterfully tapped in the European legacy of 90s dance influences and the distinctly American proto-house sounds that defined much of the underground LGBTQ+ scene in the 1980s, but Chromatica quickly takes a darker turn. Against this background of pulsating beats, euphoric headrushes and playful ad-libbed asides, Gaga chooses to let her guard down. The artifice and aesthetics remain in place in the music videos, but the lyric sheet is fraught, vulnerable and riddled with self-doubt, even as Gaga unleashes a series of stadium sized hooks. Her relationships crumble, she is abused, her joy is feigned and the fame that once sustained her now reduces her to tears that she cannot show. The resulting sound is wilfully contradictory. Gaga will ride a preposterous groove and sing like an alien automaton as she pops pills to sooth a psychological break ("my biggest enemy is me, pop a 911, then pop another one"). At times the juxtaposition proves distractingly stark, but while a more traditional "piano ballads and heartache" formula might feel more coherent, it would miss Chromatica's core conceit: that Gaga wears layers of armor and erects walls of artifice to protect herself from an array of agonies and indignities. The parties and pomposity are inseparable from the malaise and mistreatment – and, as such, it is more honest and more true for Gaga to let her guard down in the form of brilliant and ungodly danceable club music. [8.0]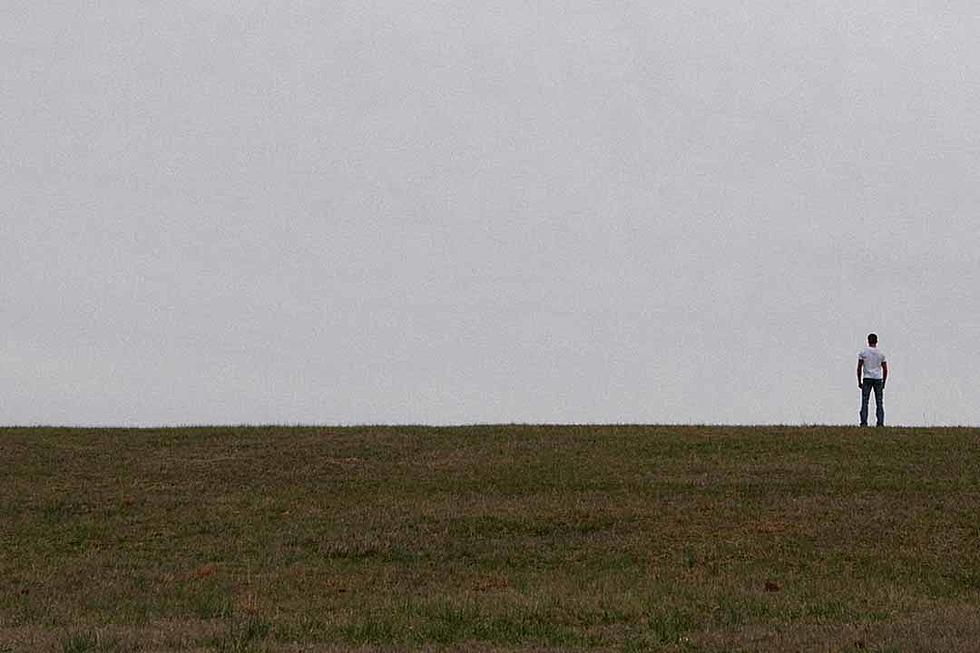 Jason Isbell & The 400 Unit – Reunions (Country)
Jason Isbell is an artist who speaks profoundly to the moment. On The Nashville Sound he waded headlong into world of modern masculine and working class woes to produce a balanced, profound and tender album driven by cracking country rock and shrewd balladry. Its successor, Reunions, is more opaque by way of comparison; it is less direct, more personal and more understated in its compositions. He doesn't take aim at Covid-19, Black Lives Matter or any of our contemporary political quagmires, instead Isbell's soulful self-reflection feels perfectly attuned to one of the most confusing, uncertain and mistrustful periods in American history.
Reunions is a shrewd title for a collection that details an array of souls cut adrift, lost in the turbulence of lives where their sense of agency and certainty has long since evaporated. Underwritten by sorrow and charged with an illusive thread of optimism, Isbell's evocative vignettes capture the feeling of being cut adrift so adeptly. Starting with the child seeing his life upturned by divorce, the album ends with Isbell reflecting on how the rock and roll lifestyle (that was the dream of his youth) now sees him separated from his wife and child for months at a time. Like Springsteen in his pomp, Isbell never lays it on too thick – each heart-wrenching image or resignation is counterpointed with a warming reflection and a sumptuous guitar solo. The Reunions themselves remain tantalizingly out of reach, but their prospect alone gives Isbell and his protagonists all the uplift they require to endure. [8.0]
Charli XCX – How I'm Feeling Now (Pop) 
Never one to rest on her laurels Charli XCX is always chasing the next wave. Other artists might have let the success of their third studio album (the long awaited Charli) sink in, but not miss XCX. As a pop star, Charli understands the importance of the present tense and the moment. Her world is one of immediacy, instantaneous reaction, throwaway hedonism and an almost impetuous vulnerability. In this light, How I'm Feeling Now is Charli XCX's defining statement: that simply four word title succinctly captures her entire aesthetic. This is how she's feeling now, what's she's listening to now and what she's perhaps foolishly sharing now. Tomorrow she may well think differently and her tastes will probably change, but she wants to document and capture her experience in real time. In this sense, How I'm Feeling Now is less throwaway pop and more like live reportage on millennial/zoomer existence.
She might rock an artistic filter and blast cutting edge post-PC sonics thanks to AG Cook, but her lyricism is free from any second-guessing. How I'm Feeling Now is the sound of drunkenly commenting on your lover's Instagram feed. There is a surface level naivety to Charli's work, but the unguarded, full-throated immediacy of her stream of consciousness pop cuts deeper than any artful posture or archly articulated misery could ever hope to. How I'm Feeling Now haphazardly veers between the highs and lows of insecurity. During a staggering run of near-perfect glitch-pop anthems Charli runs the gambit from cloud-nine flirtation ("I like everything about you", "[we] went from distant to inseparable types") to negotiating the thorny vulnerability of true commitment ("I don't trust myself alone, why should you love me?", "you might help me, intimacy, I admit I'm scared, maybe you can reach me?"). The result is Charli's best work to date: a record driven by irresistible hooks, impossibly addictive production and the thrill of a young woman embracing both fleeting thrills and her long lingering insecurities. [9.0]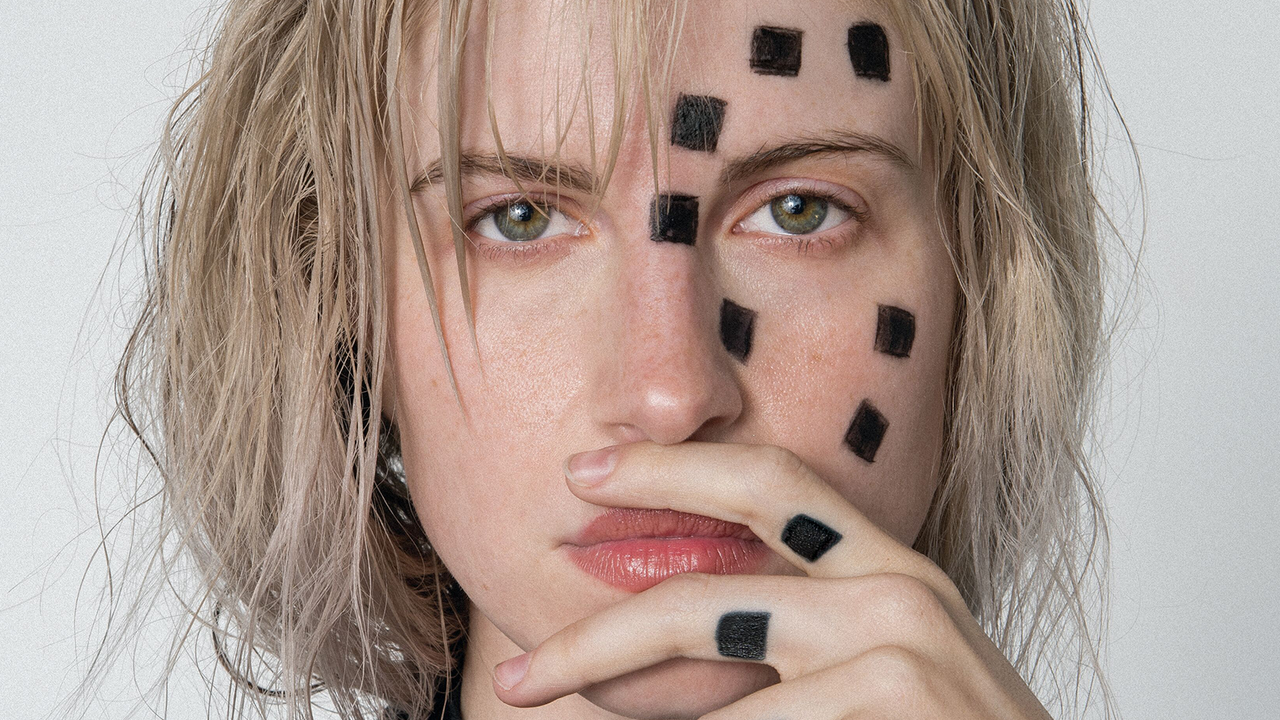 Hayley Williams – Petals For My Armor (Alternative-Pop)
Hayley Williams solo debut comes on the heels of Paramore's masterful After Laughter, a coy new-wave conversion that hid the anger and insecurities of a woman growing older in the public eye behind its immaculately observed throwback pop. If that album was defined by the sunny disposition women erect to disguise a litany of aches, indignities and resentments, then Petals For My Armor represents a dive inwards. The outward facing elements of Hayley's songwriting are cast aside in favor of a brooding exploratory alt-pop informed as much by Fiona Apple, Fever Ray and Merrill Garbus as it is by the usual suspects of avant-garde female fronted innovation (Tori Amos, Kate Bush, Joni Mitchell). Hayley Williams songwriting is certainly rich in metaphor and takes on a less punky and more poetic affectation on Petals For My Armor, but her anger and agony is still presented in a thrilling direct form.
Her divorce and the life-changing injury her cherished grandmother suffered are addressed without any of the witty asides or water off a ducks back braggadocio that defined Paramore's pomp. In the wrong hands this level on unflinching honesty could prove severe or morose, but Williams shrewdly contrasts her radical vulnerability with a series of fluid and surprisingly playful arrangements. There are Latin guitar flourishes, loose funk beats, staggered rhythms, calypso grooves, electronic shimmers and delicate atmospheric guitar tones that prove evocative without feeling either florid or wishy washy. Hayley occasionally struggles to marry her beautiful baroque and subtlety-subdued verses to a satisfying chorus and certain tracks feel unresolved, uneven and forced. But these quibbles fail to diminish a horizon broadening solo debut that sees this former pop-punk agitator stride towards the artful subtleties of alternative rock and, for the lack of a better term, adult contemporary. [7.5]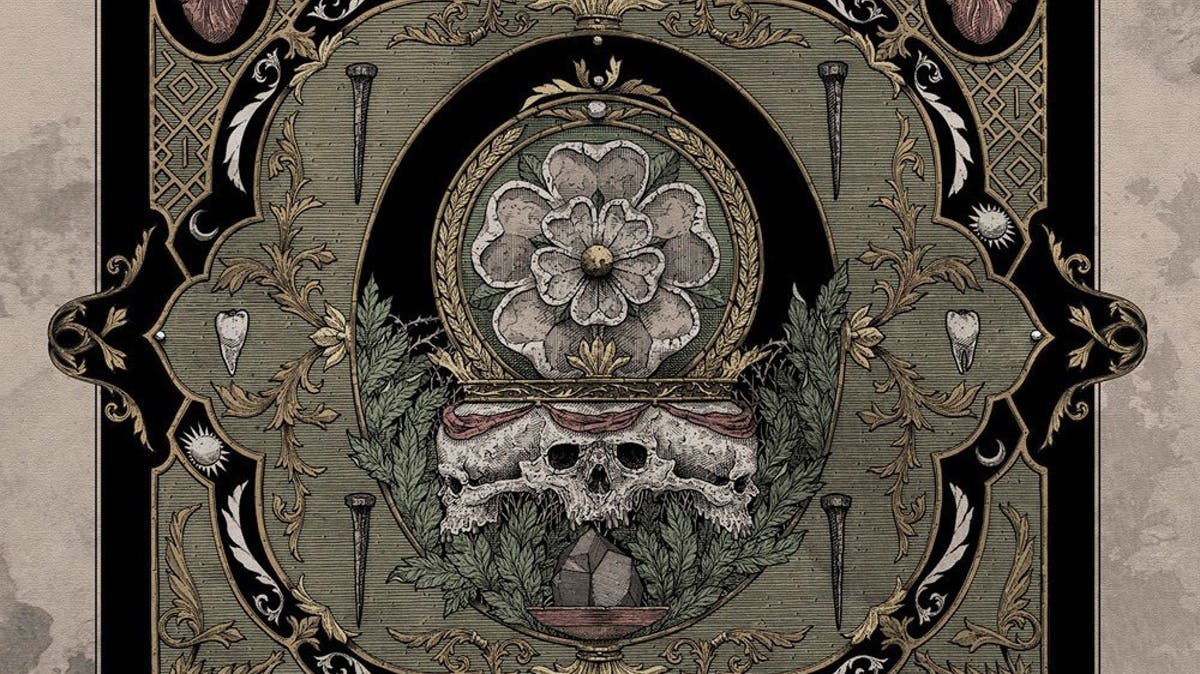 Paradise Lost – Obsidian (Metal)
"This one way street you're on, you'll never be fulfilled". Paradise Lost might start their stunning sixteenth studio album with a harrowing reflection on letting a singular agony creep in and darken your entire world view, but Obsidian is ultimately defined by the depth and breadth of its sonic horizons. Make no mistake, the mood is unremittingly bleak as the UK's premiere gothic metallers dwell on an unspoken internal agony endured in painful isolation, but the entire album is enlivened by the musical nous Paradise Lost have accumulated over a long and varied career. While Nick Holmes ploughs a lone furrow, his bandmates construct grand Cathedrals of sound – as likely to be informed by tubular post-hardcore grooves as they are the totemic and pulverising sludge of doom.
Over the course of 32 years, Paradise Lost have experimented, enriched and crystalized the frayed edges of their sound to the point where they can now effortlessly blend even the most divergent strands of their back catalogue. They may have alienated a host of long term fans to achieve this broader mastery of sound, but Obsidian rewards those who fans who either stuck around or decided to jump on board. The band deftly combine sullen synth-pop influences (Tears For Fears, Depeche Mode) with operatic theatrically, virtuoso rock and prog flourishes amid all the churning brutality and doom-laden heaviness their bleak subject matter deserves. In years past, Holmes unremitting lyrical severity might have led to a monochrome and predictable listen, but Obsidian is a strangely enlivening experience – a wonderful marriage of heavens-cursing misery and free-flowing virtuosity, perhaps best captured by "Forsaken's" rip snorting solo. [7.5]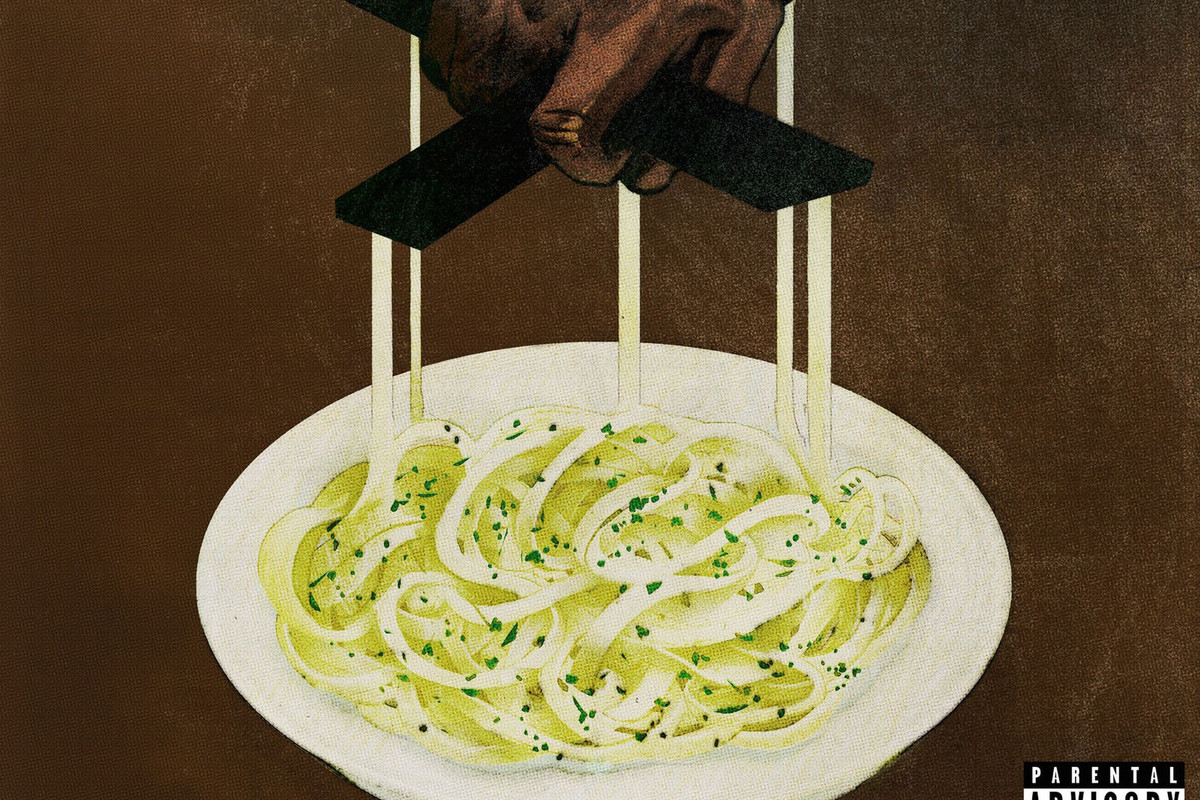 Freddie Gibbs – Alfredo (Rap)
After another a stellar outing alongside Madlib (Bandana), Freddie Gibbs returns to his solo career with considerable aplomb. Alfredo might just be Gibbs most accomplished release to date. His detailed narrative-orientated bars remain as steely and tightly coiled as ever, but the big leap forward comes in the form of his composition. Gibbs is still a boom-bap throwback uninterested in the genre breaking experimentation of modern hip hop, but on Alfredo, producer The Alchemist has forgoed a series of haunting still pseudo-beats. Rhythm and groove have been stripped away as harrowing jazz influenced notes hang against an eerily silent backdrop. Guards are immediately raised and an anxiety takes hold as Freddie Gibbs steps forward to fill this ominous void. Luckily for us, Gibbs has bars for days as he explores the street level brutality of the drug trade ("Fentanyl, got a gas mask when I make dope/I done seen a lot of OGs catch a table tryna taste dope") and reflects on his escape ("right back in the trap, these niggas bringin' out the old me/I'm tryna live to ninety-three and see the old me"). The eerily beautiful calm of The Alchemist's production and Freddie's unrelenting intensity should jar, but Alfredo feels perfectly pitched for reminiscing about the rapper's unfeasibly harsh come-up. [8.0]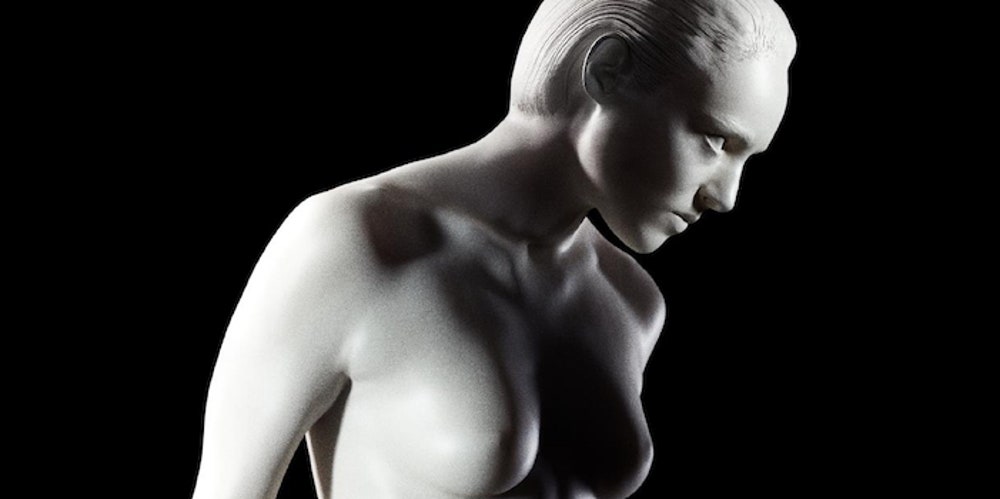 Jehnny Beth – To Love Is To Live (Alternative) 
Savages feverishly intense frontwoman Jehnny Beth steps out on her own for a harrowing and poetic solo offering. To Love Is To Live is guttural. The post-punk ethos remain in place, but Beth has migrated towards the soundscapes of howling industrial electronica. Less songs and more outpourings, the album's choruses are threadbare, not hooks per se, more seething anchors around which Beth vents her spleen or coolly explores her headspace. Macro reflection on gender and gendered-violence sit alongside beautiful and exploratory cinematic set-pieces. It's testament to the breadth of Beth's talents that the spittle spewing rage of the Joe Talbot assisted "How Could You" can sit alongside the gloriously understated love letter "French Countryside" – a sublimely controlled offering that recalls Bowie's haunting endnote "Dollar Days". At times Beth's outpourings feel overly-performative and trite – recalling a college art project – but more often than not these insidious post-punk offerings slip under the skin and cut devastatingly deep. [7.5]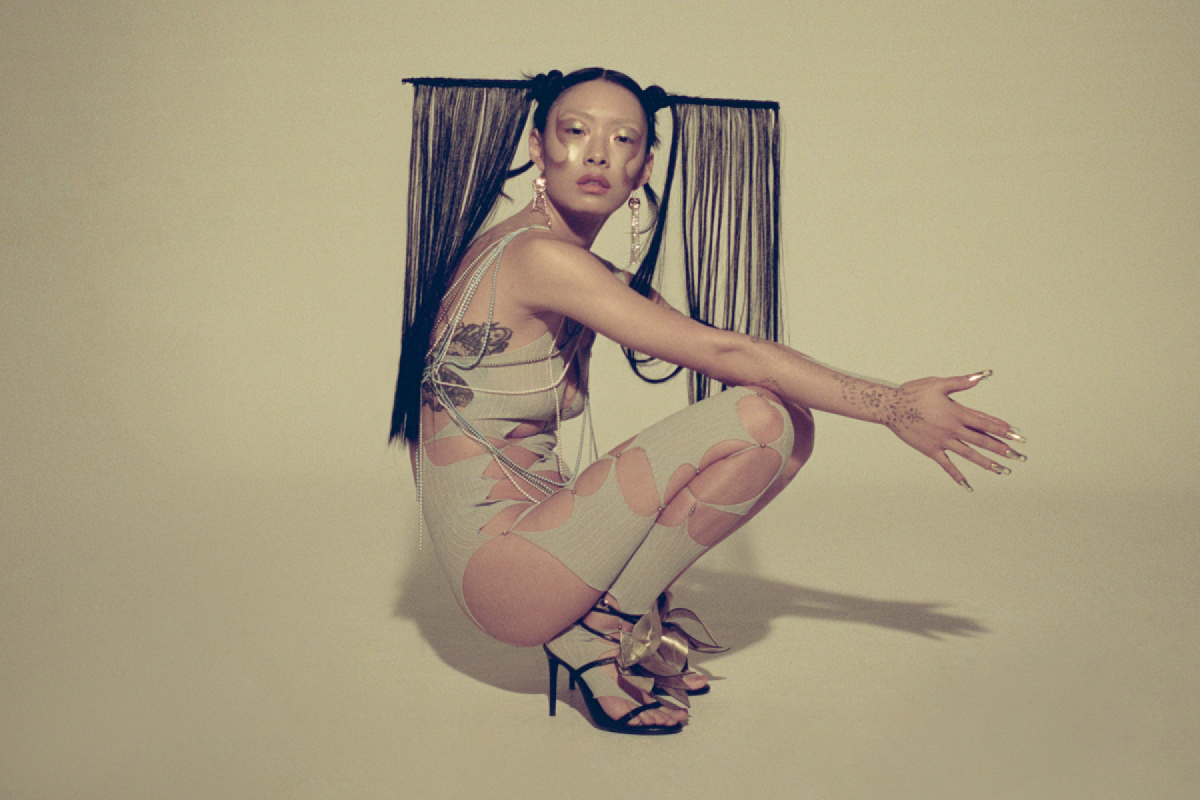 Rina Sawayama – Sawayama (Alt/Art-Pop)
Japanese-British superstar-in-waiting Rina Sawayana has been hotly tipped for so long it had begun to feel like a performance art parody of it-girl expectations. Despite the wait, the arrival of Rina's studio debut feels unshakably assured. It only takes one track for Rina to simultaneously assert her pop supremacy and contextualize the ancestral ache she has always carried by inviting her listeners to join her in impending conquest ("Dynasty, the pain in my vein is hereditary, running in my blood stream"). From there on in Rina is off to the races. Blending genres with abandon, Sawayama soon embraces a bonkers hybridization of the 21st Century magpie sensibility spliced with the retro palette of the 90s. Like both Grimes and Poppy before her, Sawayama is anxious to combine the elastic grooves of nu-metal with knowingly clowning bratty pop. Rina goes a step further, however, by folding the shimmering and more muted tones of 90s utopian R&B into the mix. The quiet-loud, cute-violent dichotomy is almost a cliché in 2020, but it's hard to deny the brooding brilliance of hearing Rina both sweetly coo and grotesquely scream: "have you ever thought about taping your big mouth shut?"
Mercifully, Rina is so full-to-overflowing with reckless ideas and snarling attitude that she doesn't stay in one place for long. The rock bombast gives way to big room house parodies, lurching histrionics, sensuous synth-pop and a thousand other hare-brained experiments. "I'm so confident" is Rina's battle cry and it is that self-certainty that makes this collection work. She will stride into fresh sounds and scenes without a second thought. She might appear insincere and occasionally underprepared (her rapping is ropey to put it kindly), but she walks into each new environment like she owns the room and that attitude alone carries the day. Sawayama is a more is more bombardment. Sawayama is her dynasty, she is our dictator and this is her mismatched North Korean/Trumpian palace of luxury level bad taste. [7.5]
---
Quick Hits:
Norah Jones – The Floor (Jazz-Pop):  Norah Jones has routinely been dismissed as a classy, softly soulful, but ultimately uninspiring songwriter. The Floor shatters this illusion with a series of fractured and wounded ballads where intimacy and discomfort are thrust to the fore. Jones' control still dominates, but without snuffing out the fire in her eyes or sorrow in her soul. [7.0]
Ashley McBryde – Never Will (Country): If capitalizing on breakthrough major label debuts is supposed to be a treacherous undertaking, then no one told Ashley McBryde. There's still an unsettling disconnect between the 90s Country radio gloss of Never Will's production and the raw "give no fucks" reality of these small town tales, but it cannot diminish McBryde's progress. Her tales of men and women ploughing their own furrow within the conventions of country life continue to be subversive and yet fit for the largest of arenas and the heaviest mainstream radio rotation. [7.5]
Lido Pimienta – Miss Colombia (Art Pop): Taking a playful jab at Steve Harvey for his now legendary flub at the Miss World competition, Toronto native Lido Pimienta offers a Colombian take on the revolution that Rosalia is leading in Spain. Blending issues of race, heartache and indigenous existence she weaves a polymorphic trail between traditional instrumentation and cutting edge modern pop production. The result is seductive, haunting, poignant and undeniably danceable music that drifts between past and present, lives lived in the limelight and entirely out of sight. Lido Pimienta has delivered a real time tour of the Colombian melting pot. [8.5]
Katatonia – City Burials (Metal): These thirteen tracks were originally intended for Jonas Renske's solo album, but at some point in the songwriting process he decided to bring his bandmates on-board. Katatonia no doubt bring a depth and stately heft to the compositions, but it might have been more interesting to see these subdued and brooding offerings given a more radical makeover. City Burials is cinematic, spacious and remarkable well crafted, but lacking in excitement, energy and a sense of creative dynamism. Katatonia latest offering is almost too professional and accomplished for it's own good. [6.5]
Jeff Rosenstock – NO DREAM (Punk): Jeff Rosenstock is a force of nature. He is tossing off anxiety ridden and political incisive punk music with such ease that it makes you wonder how the image of the tortured artist ever came into existence. No Dream is every bit as vital as Post- and Worry without feeling remotely repetitious. The hooks are urgent and insistent, Jeff's songwriting speaks profoundly to the moment ("splash a tidal wave of blood into the street, weaponizing what's left of your empathy") and his twitchy intensity continues to both amp up and ring true. [8.5]
Future – High off Life (Rap): Future's eighth studio album in eight years is both impressive in its consistency and depressing in its monotony. Future is coasting. There is little in the way of originality or innovation to be found on High Off Life even as the beats seductively gleam and darkly bop. Future is good at what he does and astoundingly prolific – this is 70 minutes of finished and well produced new music – but there's no denying how vacant and paint-by-numbers his new material feels in 2020. [5.5]
Midnight – Rebirth By Blasphemy (Metal): The astute reader will no doubt point out that his album was released in January, but thanks to the tedium of lockdown I finally got the chance to hear it in full and I'm left wondering: what the hell was I waiting for! It's impossible to understate how skull crushingly brilliant this record is. Like Motorhead and Priest before them, Midnight thrive on brutality and speed of metal, but have all the rollicking libido and swagger of classic rock and roll. Rebirth By Blasphemy is the kind of record that stalks the street, bottle in one hand, metal chain swinging in the other, looking for a fuck and a fight. (The lyrically subject matter could probably use a little work) [8.5]
---
There remains a raft of records I haven't had a chance to check out yet (from Sparks and Kaitlyn Aurelia Smith to Kehlani and Shabazz Palaces) – so make sure to shout out your favourite records from the Pandemic era in the comments.