Brittany Howard – Jaime Review
September 24, 2019 | Posted by
Brittany Howard – Jaime Review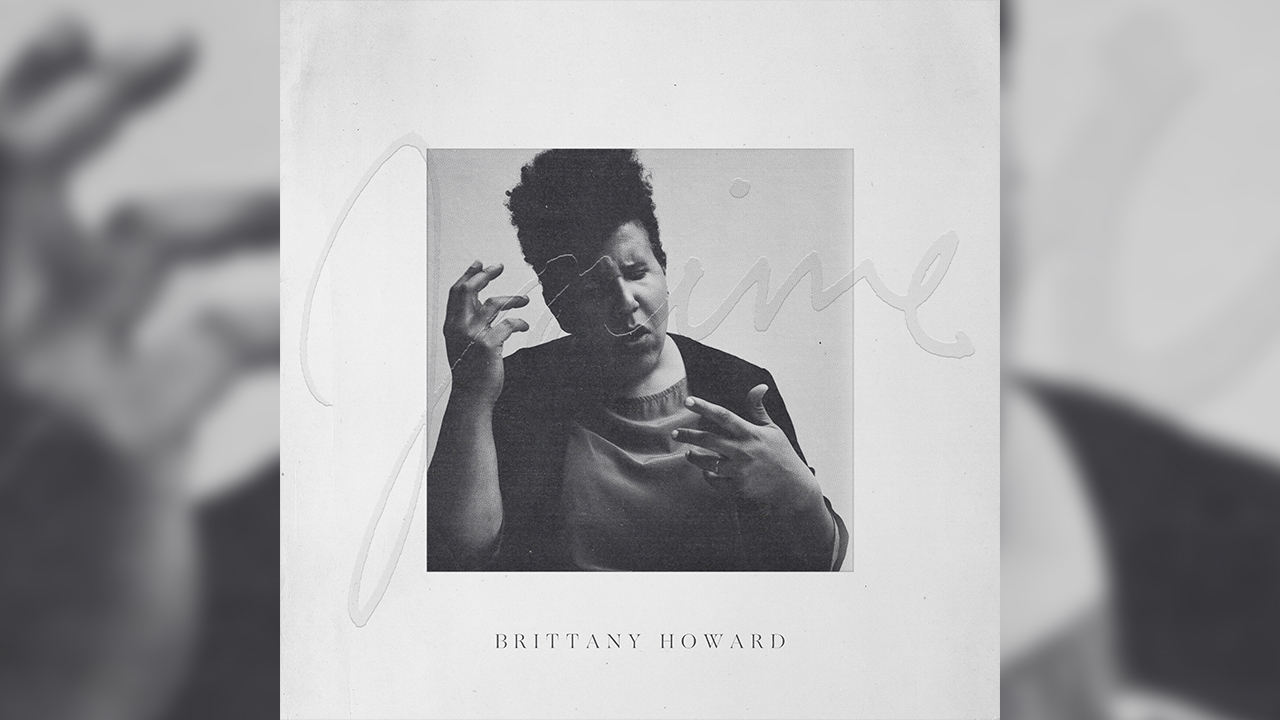 Brittany Howard knows how to side step expectation. She has considerable previous. As the frontwoman of the brilliant Alabama Shakes she found herself boxed in pretty much as soon as she debuted. The classic soul and vintage southern rock of their debut Boys & Girls earned plenty of praise, but also positioned the band as a familiar throwback. Sure they had singer with an incredible voice, but for all in intents and purposes they were a backward looking and "safe" concern. Had Howard's solo outing arrived in 2013; there would have been considerable fanfare and shock at a stark musical diversion from an artist who been boxed in.
Instead, Alabama Shakes returned with Sound & Color: an album that earned rave reviews and saw the band evolving their sound in strange new directions, blending modern indie with classic soul to considerable effect. The Shakes went from a band in a box, to an outfit with limitless horizons, seemingly overnight. In this context, the arrival of Jaime feels a touch strange. What could Brittany Howard possibly have to say that she couldn't alongside her open minded and expansive retro-tinged rock and roll band?
Well that question is answered the second you press play on Jaime. The album quickly reveals itself to be less a coherent, rollickering rock record and more a deeply introspective and expressive scattershot dive into Howard's subconscious. The message reads loud and clear: This. Is. Personal. Brittany is tearing out chunks of her diary and firing them out into the universe across these blistering funk, strange soul and delicate rock-adjacent arrangements. "History Repeats", the album opener, makes no concession. The listener is plunged in at the deep end: gorgeous walking funk encircles while Howard strikes a jazzy posture as a series of sorrowful howls slip off her tongue: "I done cried a little", "I don't wanna do it again", "I don't wanna go back here again". The psychological vultures are circling as the groove quickens and contracts as Howard resign to the inevitability of defeat: "History repeats and we defeat ourselves".
Given the tumultuous and enticingly unsettling opening, "He Loves Me" feels like a port in the storm. On the face of it, the track is a traditional gospel-tinged love song, but it's actually a reflection on how, despite her transgressions, God is always looking out for her ("I don't go to church anymore, I know he still loves me"). The contrast with the opener is clear. If "History Repeats" represents confusion and dismay, the follow up is constancy: a belief that steadies Howard even when she actively rejects or rebels against it.
The early tos and fros of emotion and intimacy are powerful, as Brittany consciously removes the protective barriers between herself and her audience, but they are merely pretext for what is to come. "Goats Head" is both stunning and true. Anyone who has mixed race relatives or is mixed raced themselves, will instantly recognise a familiar narrative. The sense of displacement between the messages your parents send you and how you are actually perceived by the rest of society (your society!). "See, I'm black, I'm not white, but I'm that, nah, nah, I'm this, right? I'm one drop of three-fifths, right?" The confusion of how you understand yourself and who, if anyone, you identify with is complex enough as what you are told collides with how you are actively treated in the outside world, but Brittany's case is complicated further by violence. In one of the album's most shocking revelations, the track's opaque title is suddenly made clear: "See, I know my colors, see, but what I wanna know is… Who slashed my dad's tires and put a goat head in the back? I guess I wasn't supposed to know that, too bad?"
The lyrical power and shock is plain to see, but the song itself works beautifully with its eerily still jazz piano and soft-boom-bap beat. Brittany is left plenty of room to breathe and ditch form altogether. She is free to skip playful or howl in anger, but more often than not she's simply serene. "Georgia" is another track that matches profound subject matter with a tender understatement. The blend of sonics is stunning; Balearic synths swirl around church organs and the contorted sounds of worship as Brittany takes us back to her childhood as a gay woman in the Deep South. She is hoping the girl of her dreams will notice her and save her the murky complexities of explaining herself. The childish framing is deeply endearing "I'm afraid to tell you how I really feel…Is it unnatural? Georgia is it cool?" It's a shame there isn't a touch more variation in the chorus to make the hook as intriguing as the lyric sheet and deft arrangement.
This is certainly a trend. Jaime feels urgent and instant, like each ache and reflection has suddenly burst through to the surface from Howard's subconscious to conscious mind. The result is songs that feel incomplete, skittish and uncertain. "Tomorrow" is in many ways absolutely stunning: an ever-shifting psychosis of glorious sounds and flickering memories, but it's also nothing much of a song – never settling on a melody, let alone a chorus. With its shifting pain today, possible progress tomorrow structure it is perhaps the most fascinating and unpredictable track on their entire record, but "Tomorrow" will always feel incomplete. "Short And Sweet" couldn't be more different, but ploughs a similar furrow. This barebones and starkly naked reflection on a young relationship doomed to wither with exposure is powerfully sung, but so Spartan that it feels like a live improvisation more than a completed work.
The power of positivity breaks through on the barmily brilliant "13th Century Metal". Howard takes the stage and leads the march towards unity and universality as she chants: "We are all brothers and sisters, we, us…just do your best you can to be kind to your fellow man". Howard's rip-roaring and rabble-rousing stump speech is a delight, but its set against a fugue of honking, droning horns: a mutant evocation of a metal arrangement played in a blues barroom tone. The sheer weight of the music is incredible, a fitting backdrop for Brittany to fight against and scream above.
The confounding nature of this record ensures that the heaviest, strangest and most profound works are followed by the most accessible and delightfully straightforward love songs. The beautifully airy "Presence", with its blend of harp and fuzzed out guitars, sees Howard swooning: "what's this world without you in it? You make me feel just like I'm a little kid". Nothing could be simpler, no sentiment more pure. "Baby" is less exciting, but also represent a sudden left-turn towards sweetness and unmistakable bliss. Brittany could have frontloaded Jaime with welcoming sweetness, but she wants her audience to be lost in a choppy sea alongside her, at the mercy of torrential and unpredictable forces.
The herk and jerk of emotion might appear to be the result of muddled thinking, but that is exactly the point. Brittany's thesis is simple. Humans are complex and confounding, our subconscious is full of wild swings and subtle deviations. Her story of being a mixed-raced, gay child raised in a hostile, but also loving environment reflects this. This album is charged by violence ("Goats Head") and self-repression ("Georgia"), but is also alive with love, optimism, hope and genuine joy. These feelings and thoughts swim inside Howard's subconscious and she's crafted a debut that reflects these ever-shifting sands, with genuine sweetness and haunting ache slipping and sliding passed one another – and, on occasion, sitting side by side. This fusion of thought leads to a retro-futuristic blend of sounds. Jaime is genuinely dynamic and utterly unpredictable in a way that occasionally leads songs to fizzle out, but more often results in profound and utterly hypnotic music. Even if it takes a fair few listens to get your head around exactly what is going on, Jaime and Brittany Howard are worth the investment.
8.0
The final score: review Very Good
The 411
Brittany Howard's solo adventure is a testament to the swirling complexities of her internal monologue and external life. Like a diary entry on acid, Jaime swings from sweetness to sorrow with reckless abandon on an ever-changing array of rock, soul and jazz hybrid grooves. The insights are stunning and the arrangements are beautifully confounding, even if the songs themselves occasionally struggle to shine through. Nevertheless, Jaime is beautiful sung and utterly endearing collection.
legend