February's Essential Albums Reviewed: Foo Fighters, Pretty Reckless, More
March 10, 2021 | Posted by
Winter is easing and the big hitters are slowly beginning to release their long awaited LPs. The Foo Fighters and Madison Beer are leading the charge when it comes to heavily hyped artists, but elsewhere February thrived on the back of a series of challenging and thoughtful releases.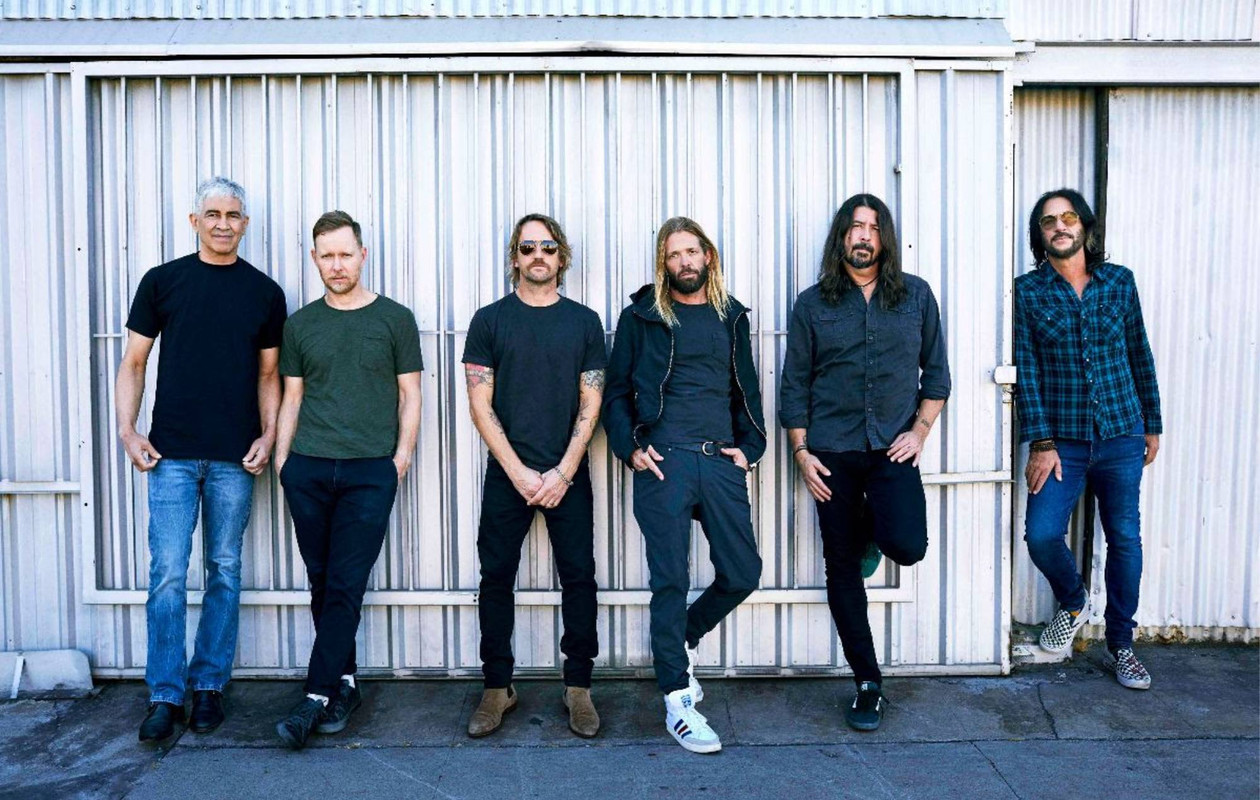 Foo Fighters – Medicine at Midnight (Rock)
Where are the Foo Fighters headed in 2021? It's a hard question to answer. The band are firmly entrenched in the third stage of their career. They majestically rose from the ashes of Nirvana through novelty music videos to festival headliner status in the late 90s. Then, in the 2000s, they entrenched themselves as a stadium behemoth, crowd pleases par excellence. The 2010s seemed like an era of reinvention for the band, as Dave Grohl embraced the terse bite of raw rock on Wasting Light, even as the Foos stage show became ruthlessly professional. There was a hint that the Foos would embark on an experimental period, but rather than blossoming and using the security of their fame to diversify, they slipped into to realm of heritage rock. They were too slick and too safe almost overnight. Medicine at Midnight feels like a concious attempt to shake up the Foo Fighters' core sound with coy references to new-wave, a heavy nod to the palette of 80s indie (that evokes the streets of Thatcher's Britain) and a big dollop of studio gloss.
The result is somewhat surreal. On "Love Dies Young", Dave Grohl is tepidly howling a rather uninspired aphorism over a riff that's ripped straight from Power, Corruption, Lies era New Order. Even if Dave Grohl could summon the intensity of "The Pretender" or "All My Life", the Foo Fighters would be hard pressed to reconcile these divergent aesthetics. It's a leitmotif that persists across the LP. At times the Foos' technical prowess is bewildering to behold. Every so often, a completely inappropriate lick or riff with burst through the soft beige surface and force the listener to admire the sheer tastiness of the playing – but they prove an isolated thrill. "Shame Shame" is perhaps the best example. Built on a seedy and sleazy groove, Grohl tries his hand an sneaky falsetto, but the track just never catches light. The Foos are reaching for the sordid filth of LA and desert rock, but it feels neutered. "Cloudspotter" isn't as funny as Eagles Of Death Metal and nowhere near as sexy as anything Josh Homme would cook up. The true disappointment is the crescendo. The guitars are perfunctory and lacking in bite, the drums patter rather than crash, and Grohl feels like he's sleep walking rather than rocking out.
The real question is what is the point of Medicine at Midnight? It's not properly weird, let alone radical. It's glossy and stadium ready, but it never really soars. It's technically proficient without exploding with virtuosity. The sad fact is that the Foo Fighters have released an album of pleasingly diverse ideas and sonic experimentation that showcases their ability to make any concept feel safe, competent and passable at best. The biggest worry is that when Dave Grohl screams, "there's got to be more to this than that, because I need more, just waiting on a war" – you don't believe him. The Foo Fighters have delivered their fair share of duff hooks (as well as boat load of brilliant scream-along anthems) over the years, but they never felt insincere or phoned in. Dave Grohl would happily growl and thrash his way through lyric sheets both brilliant and bland, but in 2021 he feels tired. Thankfully, it's not all bad news. The title track is a sumptuous, soulful and deliciously groovy classic rock workout that shows off Grohl's rich understanding of the connections between even the most disparate of sounds. Perhaps the album would have thrived with more soul, sorrow and groove, and less tepid uplift and muted rage. [5.5]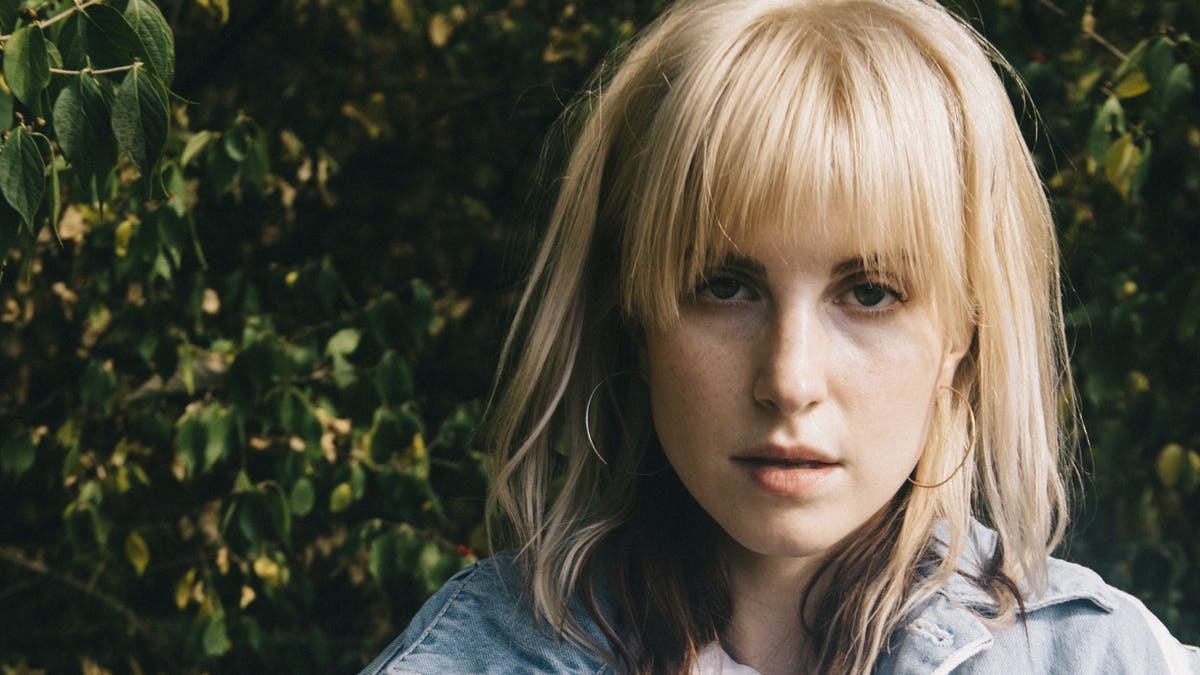 Hayley Williams – Flowers for Vases (Singer-Songwriter)
Written and composed at home in lockdown, FLOWERS for VASES / descansos is Hayley Williams at her most unguarded and unvarnished. Every instrument, each vocal and every lyric is performed and written by Williams and this stripped down and elegant folk collection captures the Paramore singer in a reflective mood. The witty barbs and gender politics that have defined her latter day work, are replaced with drifting ruminations on childhood, grief and vulnerability. There's a wonderful mediative quality to this collection that does not look to place blame or wallow in despair, but instead inhabits old memories, both good and bad. There is a sense that Williams has used her time in isolation to lose herself in reverie. Rather than either daydreaming of better days or stewing on past wrongs, Williams is accepting that the pain that makes her memories so bittersweet is also what made those moments so compelling in the first place. "The hurt is half the fun", it be easy to say in hindsight, but it's impossibly hard to let go of grievance and allow yourself to enjoy a past laced with agony and regret.
There's no denying that FLOWERS for Vases is light on either memorably melodies or daring arrangements, it thrives instead on tasteful compositions and incisive lyrics. Hayley is letting us into her world as she works through her emotional baggage in real time. One vocal take is interrupted by a low flying aircraft, so she simply starts again. The result is a coffee shop LP that feels honest and improvisational, thoughtfully produced, but loose and impressionistic enough to feel organic. It's fitting then that one of the title tracks, "Descanos" is a mere instrumental sketch; a pleasing palette that could have been developed, but feels right at home on FLOWERS for VASES in its unfinished state. Hayley Williams has served up a rather wonderful little aside in her storied career, an exploration of human memory defined by two haunting lyrics: "It makes me feel like the pain had a purpose" and "the first thing to go was the sound of his voice, it echoes still, I'm sure, but I can't hear it". [7.0]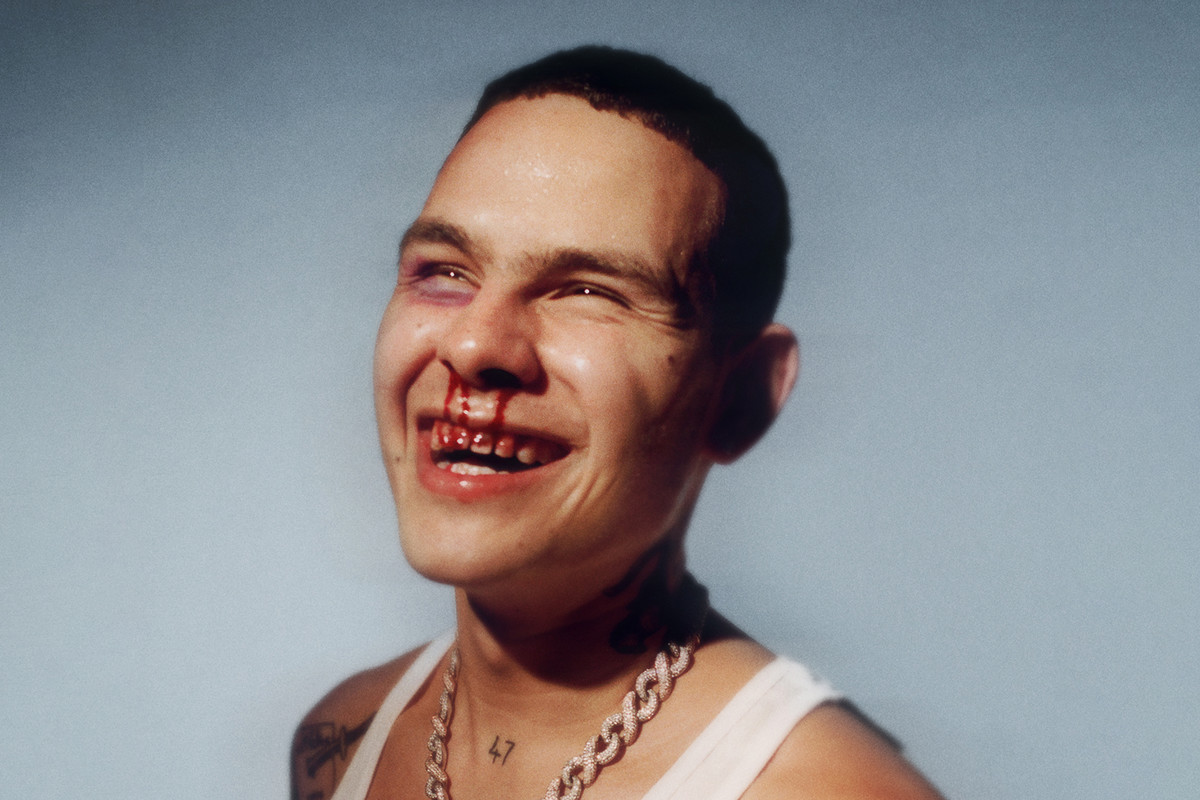 Slowthai – Tyron (Rap)
Nearly, but not quite. Slowthai burst onto the scene with the incredible Nothing Great About Britain, an unhinged but strangely uplifting tour of Britain's grimiest corners. Suddenly the world was confronted with a dementedly charismatic gobshite, both the Daily Mail's boogieman on steroids and a strangely charming, well-meaning young man with a flair for macabre comedy and finding the good in even the darkest of situations. The success went to his head and a few crass and drunken mistakes took the edge off the universal goodwill Slowthai had earned during his rise. In this light, Tyron is both one of the UK's most hotly anticipated sophomore LPs and a chance for Slowthai to right the ship. Frustratingly, Tyron is full of virtuoso brilliance, but feels rushed and unfinished. Slowthai's narratives are sublime. He manages to slip from the wildest of bars into both the most uplifting of sentiments and most unexpected of punchlines. There is a genuine joy to being strapped onto this psychotic rollercoaster. Slowthai proves to be both the nation's court jester and its conscience.
Fittingly then, his latest album is divided into two sides – one aggressive, one redemptive. Even on the banger heavy first half, Slowthai has this remarkable ability to highlight the tragedy and strength of heart that exists on nation's scariest streets. Particular powerful in the wake of global lockdown is the rapper's ability to address crippling mental health issues ("don't let the mattress swallow you, wallowing, thinking what gonna do or gotta do") even as he brags ("been bad since I stepped out the womb"). It's this quality that makes Tyron's second somber side the superior of the two.
Slowthai has a charisma that cannot be denied. For some inexplicable reason, he can not only get away with spitting the most trite or sentimental bars, but he can actually move grown men to tears. "nhs" is an absolute masterclass. One of the most beautiful song to come out of the UK's rap revival. On one level it's heart-breaking, a deep dive into depression, and yet, it finds inspiration not only in beauty, but the desire to keep moving forwards by embracing the miserable elements of life. Slowthai's message is simple, the sliver-lining wouldn't be sweet if the cloud didn't exist. Tyron can't quite reach the highest of heights for 35 straight minutes. There are a host of thrilling, but underbaked cuts. "Cancelled" and "Mazza" feel more like thrown together features, than journeys into the surreal and soulful world of Slowthai. Regardless, Tyron remains a fascinating study of a young man, raised on the streets, living and learning in the limelight, stumbling over his own worst impulses, but clawing his way towards the better-man he knows he is at heart. Slowthai is contrite and thoughtful, but unbowed – or in his words, he's come "to terms with it, shit could be worse". [7.5]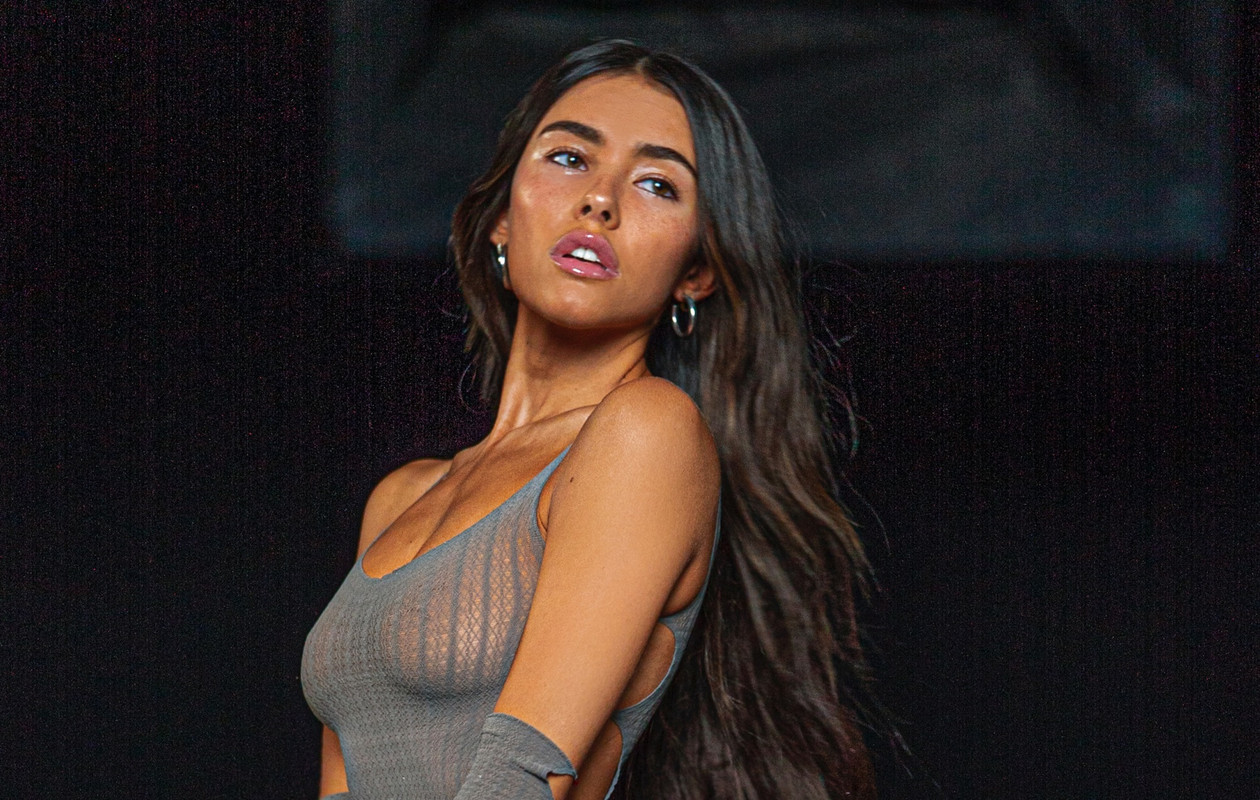 Madison Beer – Life Support (Pop)
Madison Beer's rise via YouTube covers and a Beiber co-sign reflects a distinctly modern trajectory from anonymity to potential superstardom. Her rise to prominence might have been microwaved, but her talent is obvious and abundant. Beer relishes juxtaposition. She blends the tones of Americana (both the languid misery of Lana Del Rey's California and a genuinely straight-faced take on rootsy country storytelling) with coldness of modern electronic driven pop. Life Support can feel like a surreal, and, at times, clumsy hammering together of Beer's influences, but what she lacks in subtlety she makes up for in dynamism. The nods to Eillish and Del Rey are too obvious to be ignored on "Blue", and yet, it's hard to doubt the intensity of Beer's performance. She is confident and, like many of this generation of post-Lorde songwriters, Beer has an incredible knack for mythologising the dramas of her young existence. Like Brandon Flowers before her, Beer has a nasty habit of sculpting these grand metaphors and dramatic turning points (her glass skin literally shatters on "Stained Glass") while neglecting to actually detail why her pain is so acute. The hope no doubt is that the listener will project their woes into her wonderfully wounded artifice, but Life Support can't help but feel hollow as a result. The wonderful inventive, hugely eye-catching and undoubtedly exhilarating trailer for a movie that's yet to be released. The plot points are sketched out, the tears are shed, the barbs unleashed, but Life Support feels like a study of traumatic genre-breaking R&B rather than the kind of work that truly silvers its way beneath the skin. It doesn't help that some of the sonics are a touch obnoxious. The grand squelches of "Effortless" and pitch-shifted-multi-tracked backing vocals that shoot skyward soon wear out their welcome, but Madison herself never does. She's a star with genuinely intriguing compositional ideas. In time she'll filter out her worst impulses and harness the strange dynamism that unwrites Life Support's most radical moments. Part of the joy lies in the clash of good and bad taste. Is "Follow The White Rabbit" brilliant or abhorrent? The fact that I'm still not sure is delightful. [6.5]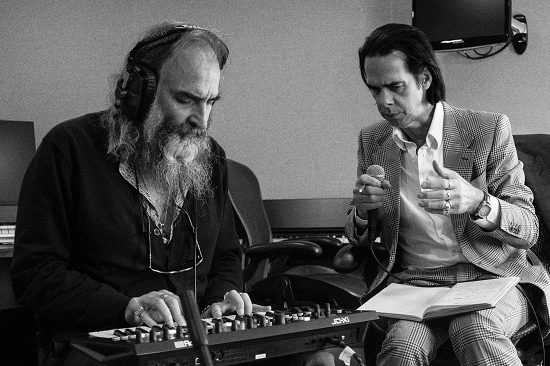 Nick Cave & Warren Ellis – Carnage (Rock / Ambient)
Following the death of his son, Nick Cave has been a haunted man, making harrowingly beautiful records of mourning. The rage that seethed through his veins for so many decades seemed to have been replaced by a tender and vulnerable darkness, best captured by slow winding ambient soundscapes. Well, following the grand clusterfuck that was 2020, Cave seems to have rediscovered his rage. Of course, it's never that simple; rather than calling in the Bad Seeds, plugging in the atonal guitars and letting rip, Cave instead turned to his long term collaborator Warren Ellis. Ellis and Cave have been responsible for a series of tasteful and brooding soundtracks (think Wind River), rather than stand alone LPs. Understandably then, Cage seems to pick up where he left off tonally, with the gorgeous, beatless surfaces of Ghosteen's second half. However, the running time has been trimmed and a sense of purpose has been injected. Cave's sights are no longer set on the grandiose or universal, his gaze is fixed on the very human mess that surrounds him. To achieve this, he see-saws between rage and repression, tasteful poetry and brazen brutality.
The pairing of "Carnage" and "White Elephant" captures these strange and wild juxtapositions of thought majestically. One moment Cave is drifting in space waxing poetic, the next he's picturing his uncle slicing the heads of chickens to create bloody fountains. Then he's back on his porch reading great works of fiction, but, before he can finish a single sentence, tender melodies emerge out of the ether as Cave takes a heavenly turn and falls into a sublime reverie reflecting on the love that has enriched his life. Of course, it can't last. The real world intrudes and Cave's poetry turns pointed: "protester kneels on the neck of a statue, the statue says; 'I can't breathe', the protester says; 'now you know how it feels', and he kicks it into the sea". Now Cave is quietly enraged and apocalyptic. He cast's himself as Botticelli's birth of Venus with an elephant dick shooting poisonous seaman in the 'fucking face' of anyone who gets in his way. The president calls in the feds, but it's too late, Cave is an avenging angel turning all of 2020's hate back on itself as poison gas shoots from his cock. Bizarrely, Cave's fourth horseman of the apocalypse act takes a sharp left turn as "White Elephant" migrates towards a rowdy, Rolling Stones style, barroom gospel crescendo. It's inexplicable and utterly brilliant, a fitting toast to the end of the world.
The violence is short lived and the beauty returns as Cave drifts toward the fragile ambrosia of "Albuquerque". This is the kind of mournful, but accepting masterpiece Cave has perfected in his latter days. Cave might be stately in his old age, but he's never boring. You can't help, but hang on his every word on this spacey, formless waltz through both venom and romance. On the masterful closer, "Balcony Man", Cave stands as a perverted and grotesque rival to Dylan and Cohen as he croons: "I'm a 200 pound bag of blood and bone leaking on your favorite chair, I put on my lap dancing shoes in the morning sun. This morning is amazing and so are you". Carnage: eternal perfect love and rotting human decay, what could be better? [8.5]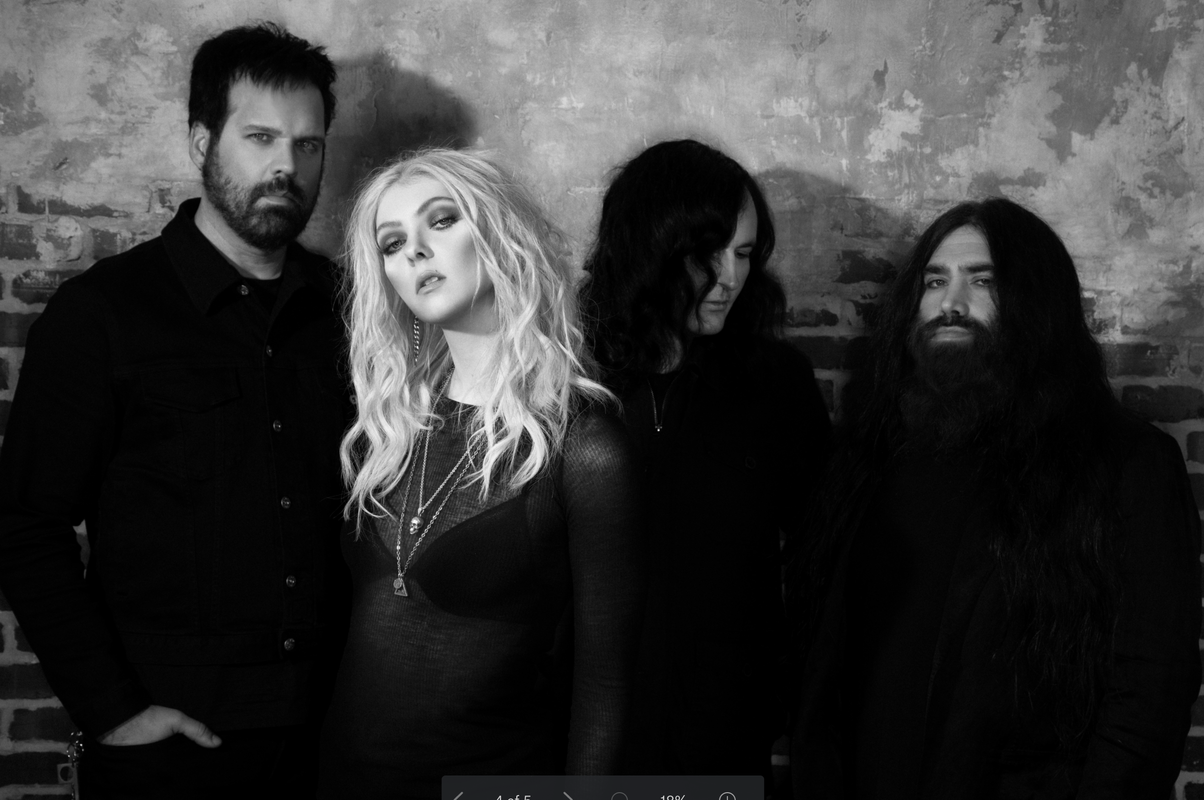 The Pretty Reckless – Death by Rock and Roll (Rock)
Credibility to comes to those who wait. Taylor Momsen's leap from Gossip Girl to hard rock heroine seemed both unlikely and a little too staged-managed in 2010. It was Momsen or The Pretty Reckless' fault. The tribalism of yesteryear still lingered and, to be fair, the over-dramatic early music videos suggested a celebrity spin on rock superstardom. Nevertheless, the band persevered, touring hard, tearing up festivals and earning the respect of a rock community that would have once turned their noses up at a band on misguided principle. This is not to say The Pretty Reckless have entered the elite tier of modern guitar bands, but they do offer a pleasing blend of ambition and iconography. Momsen understands that grand gestures of rock's past. She is playing for the back row, mixing Courtney Love's fatalism with Ozzy's melodramatic theatricality. The subtlety might get obliterated in the process, but The Pretty Reckless are welcome return to an era when rock music created genuine stars.
There is something of the Greta Van Fleet about Death By Rock and Roll. The cliches mount up and, even when the playing is blistering in its riff riding ferocity, there is hardly an original idea to be found on the project. It hardly matters however, because The Pretty Reckless rarely take their foot of the pedal. Death by Rock and Roll is defined by the sheer intensity of their performance. Pleasingly, when the band take some compositional risks the results are farcically fantastic. "And So It Went" is a compositional clusterfuck complete with a medieval breakdown and a scorchingly out of place Tom Morello solo, but the raw more-is-more ethos of the entire affair wills the track to the finish line. Better still, it's followed by "25", which offers a surreal blend of Bond theatrics and a laughably intense hook as Taylor wails: "at 25 and still alive, our hope has died'. Death by Rock and Roll is very much the musical equivalent of chewing the scenery, and that's no bad thing! The Pretty Reckless are making silly and wilfully over the top hard rock music that wholeheartedly embraces showmanship and pomposity. [7.0]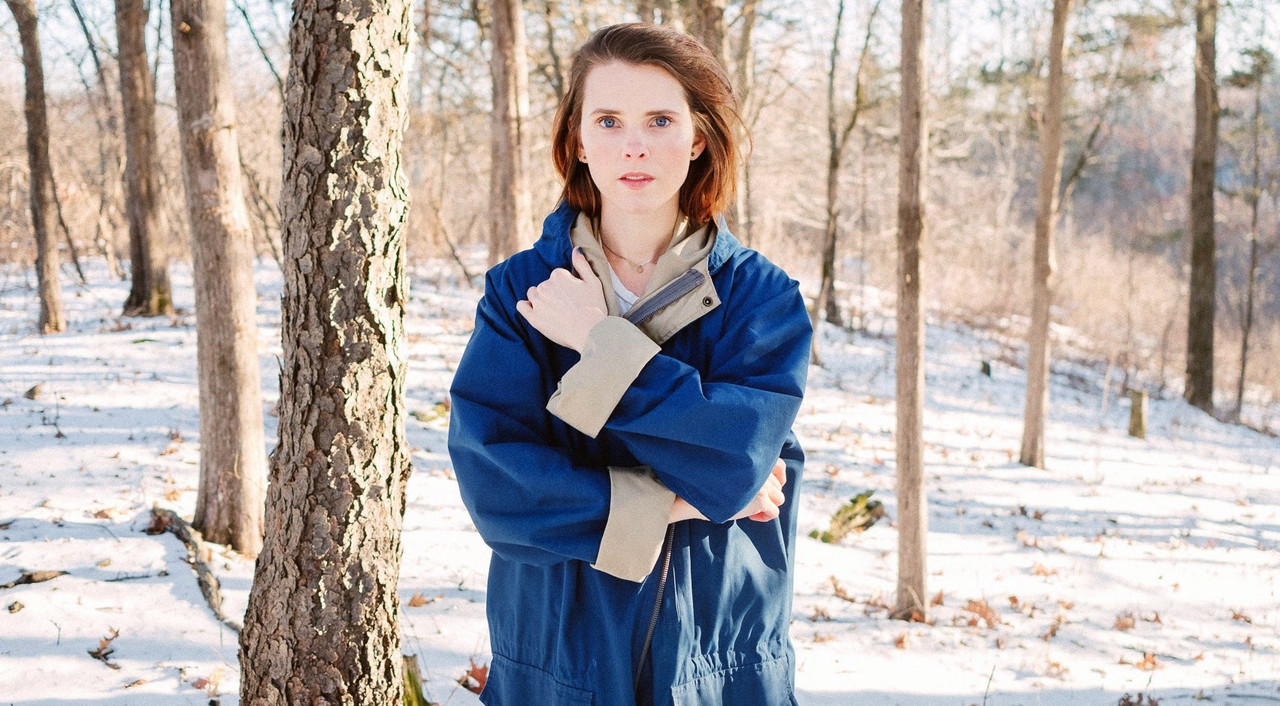 Casandra Jenkins – An Overview on Phenomenal Nature (Indie Folk)
Five years after the release of debut, Casandra Jenkins has returned with a sophomore album so sublime it proves almost impossible to fathom. 2017's Play 'til You Win demonstrated her songwriting talent and promise, but few could have predicted that she'd return with a work that is both so fully formed and almost incidental in its brilliance. Jenkins and producer Josh Kaufman are a match made in heaven. Kaufmen's blend of ambient strings, flutes and sax ripples, oscillate gently around Jenkin's acoustic guitar. There are moments where, like Destroyer before them, the arrangements lean into both lounge grooving and new age mysticism, but any sense of drift is pulled into sharp relief by Jenkins' lyricism or an array of deftly deployed found sounds (sprinklers, snatches of conversation, birdsong, the works). This seemingly listless glide through suburbia, nature, the city and space gives Jenkins' a birds-eye brilliance. She is drifting over the world, only to swoop down like google street view to give us intimate snatches of conversation and human relationships. Fittingly then, Jenkins lyrics are ultra-precise, but zoomed in to such an extent that they are almost rendered abstract. Little glimpses of misery and restoration, memories both irreverent and wounding seep through. "Hard Drive" is philosophical in its flippancy, mixing big ideas with the tiniest of details (a certain shade of lipstick), while "New Bikini" offers a heavenly embrace of nature: as a jolt of ice of cold water promises to snap Jenkins out of a piteous malaise. There is beautiful balance struck between the redemptive power of nature and the inescapable hamster-wheel of the subconscious. Jenkins music is so serenely heart-breaking, because it allows both misery and beauty to coincide. The water can cure anything, but only for a little while, eventually the haunting spectre of a friend on death's door will come rolling back – and that's no bad thing. What matters is that you neither forgot nor stopping moving forward. An Overview on Phenomenal Nature revels in contradictions. It offers intimacy and expanse, redemption and inescapable certitude. Somewhere in the grand drift of existence, Jenkins stumbles upon a crushing poignancy just by counting to three, watching the clouds or falling to pieces in the arms of an imagined lover. An Overview On Phenomenal Nature is a heavenly gift, dreamy and compassionate songwriting underwritten by unshakeable grip on reality. [9.5]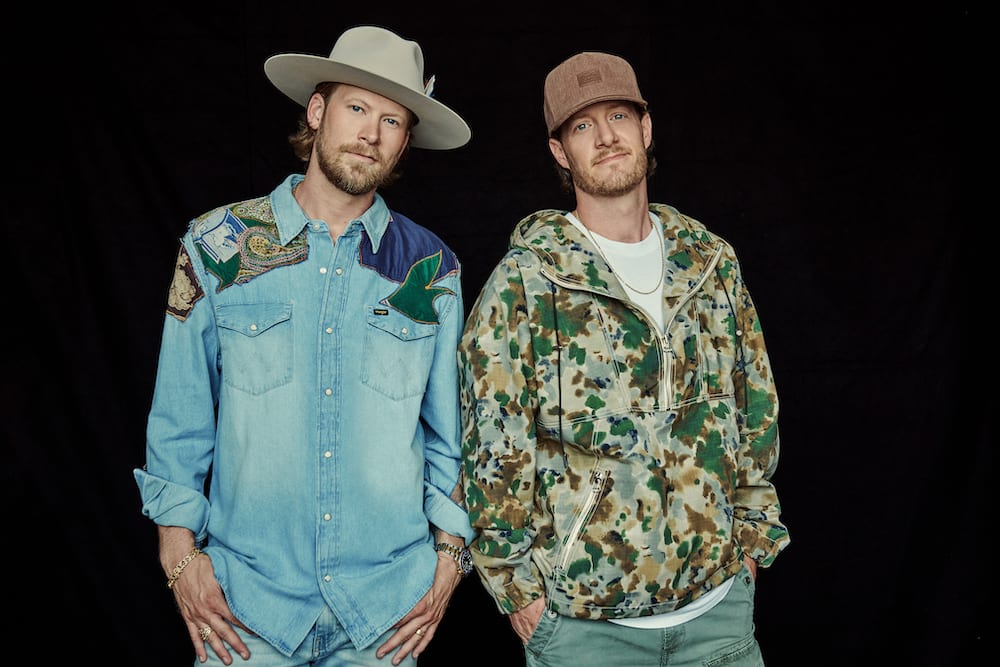 Florida Georgia Line – Life Rolls On (Country)
Life Rolls On is hilarious. It's the type of farewell and keep believing record that you'd expect from Bob Dylan, Leonard Cohen or Glen Fry. Veteran survivors of rock and roll reflecting on years of hard living in the limelight who have lost since waved goodbye to their youth and are confronting or embracing religion. The only problem is that Brian Kelley and Tyler Hubbard only broke onto the scene in 2012! Regardless, Florida Georgia Line appear to be riding off into the sunset by reminiscing about the beers they chugged, the girls they banged and the wildest of parties. FGL are embracing worship and saluting their 'traditional' way of life, as if bro-country bravado were actually intrinsic aspect of lost-Americana. Hang on, didn't they pioneer the very merger of hedonistic country bro-ism with the wild excess of bling era hip hop that was supposedly eroding traditional values? There's no denying that Florida Georgia Line know how to craft innocuous and catchy hooks, but that doesn't stop Life Rolls On feeling utterly inane and uninspired. The bro antics feel tired and flaccid in 2021 and the duo's sweet moments are saccharine and grating. "Good To Me" is notionally charming, even if its, "I've been through hard times", narratives jars with Florida Georgia Line's entire ethos; unfortunately the hook is so horrendously pitched that it is nigh on unlistenable. It's genuinely hard to tell what's worse: the painful faux-sincerity or the dumbass gimmickry. "Beer:30" appears to be the nadir, but at least the track acknowledges its half-arsed stupidity. Life Rolls On makes beer, babes and bongs appear unappealing, while somehow also making a live of quiet devotion feel annoying with their preachy bombast. The conclusion: sober or drunk, devout or sinful, Florida Georgia Line suck. [2.0]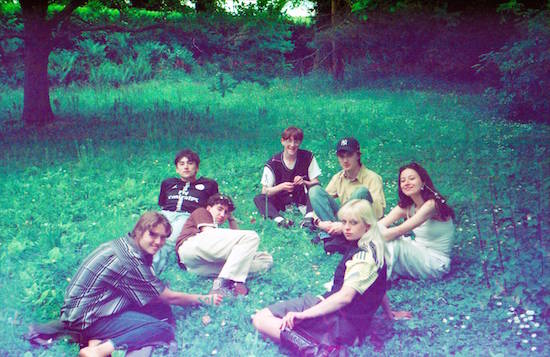 Black Country, New Road – For the First Time (Post-Rock)
This is what a debut album should sound like. Black Country, New Road are the kind of wildly inventive, genre subverting, live show destroying, young band that evoke the spirit of the post-punk era. Evidently no one has told Isaac Wood and his seven-strong cohort that indie has settled into a cosy retirement as a genre of relevance. Every second of For The First Time feels urgent and essential. Their music is bursting at the seams, desperate to stretch out into strange new directions, groping toward both their influences and fleeting impulses. Isaac Wood is on one. Lyrics pour from his lips with a wonderful carelessness, like his most overly dramatic bedroom philosophising is escaping his diary and being vomited up on stage. Rather than feeling trite (or like over-educated know-it-all rockers), Black Country, New Roads instead capture the over-sharing, under-paid, and political anxious tensions of the moment. Like The 1975's "Love It If We Made" sung by Nick Cave with the jittery awkwardness of The Feelies replacing the macabre languor of the Bad Seeds.
For The First Time isn't remotely interested in genre. At times there are sensuously orchestrated stretches of understated jazz fusion, but they soon give way to the snorting textures of post-hardcore, the skittish amateurism of the 70s post-punks and the ear-piercing thrills of raw noise. "References, references, references, what are you on tonight? I love this city, despite the burden of preferences", for all their overthinking and the undeniable math-y sophistication of their grooves, Black Country are not burdened by either their influences or their pretentions. Instead, For The First Time is defined by its dynamism. This young collective want to rip into life itself. Their narratives might be over-burdened with grizzly self-doubt and alienation, but they thrive on immediacy. They are living and experimenting their way through all the nastiness and neurosis to deliver a God awful, but undeniably brilliant, cacophony of sound. The nine-minute centerpiece "Sunglasses" is both For The First Time's most simplistic offering and its most deprave roar as the what was once repressed comes screaming forth: "I am more than adequate, leave my Daddy's job out of this, leave your Sertaline in the cabinet, and burn what's left of all the cards you've kept". This is gnarly stuff. [8.0]

Architects – For Those That Wish To Exist (Metal)
Holy Hell was never going to an easy act to follow. Inspired by death and mourning, the Architect's last outing was pitiless in its brilliance and helped the band become an arena headlining monstrosity capable of bludgeoning even the most muscular of acts into submission. On paper, the idea of following an album obsessed with nihilistic grief for a lost friend and bandmate with a record that tackles our dying planet certainly makes sense. For Those That Wish To Exist is an impassioned climate-crisis driven assault on the political and social apathy that leads to environmental degradation. It should be urgent and essential, but for all their metalcore rage, mathy diversions and righteous rage, Architects feel oddly limp. The ungodly heaviness of their live show simply doesn't translate to this hour long collection that feels more concerned with introspection than believable anger.
"Demi God" should be a thoughtful reflection on the band's own failings in the face of catastrophe; a self-aware cry of hypocrisy, but it feel lightweight. The composition is certainly daring, blending middle-eastern strings with delicate keys and Dan Searle's virtuoso rhythms, but end result is whiny and overwrought. The issue is largely tonal. The instrumental attack is full of pleasingly unexpected diversions without sacrificing the fearsome intensity and slamming grooves that give Architect's music such an irresistible sense of immediacy. Sadly, while For Those That Wish To Exist is not short of energy or ambition, it is light on good taste. Sam Carter screams, "I should be moving mountains", but the echoed vocals, trite programming and, at times, saccharine lyrical contrivances feel unpleasant. There's no doubting Architects intentions, they are genuinely trying to forge an impassioned call to arms for an eraged generation. Sadly, the end result is listless, overly glossy and oddly clumsy.
"Dying Is Absolutely Safe" should be a touching final, but it feels melodramatic and painfully overearnest. The eerie comparison is Coldplay at their most overstretched and overly sincere. There's no doubt that most of these tracks will absolutely rip live. "Discourse Is Dead" is destined to shred throats and bruise body when festival season returns while "Impermanence" will no doubt prove a classic roar-along anthem when surrounded by black clad bodies. Unfortunately, on record, it's all rather naff: dated synthetic sonics and lyrics that, while clever at times, are far too on the nose and only serve to take the edge off a series of stonking and seething arrangements. [6.0]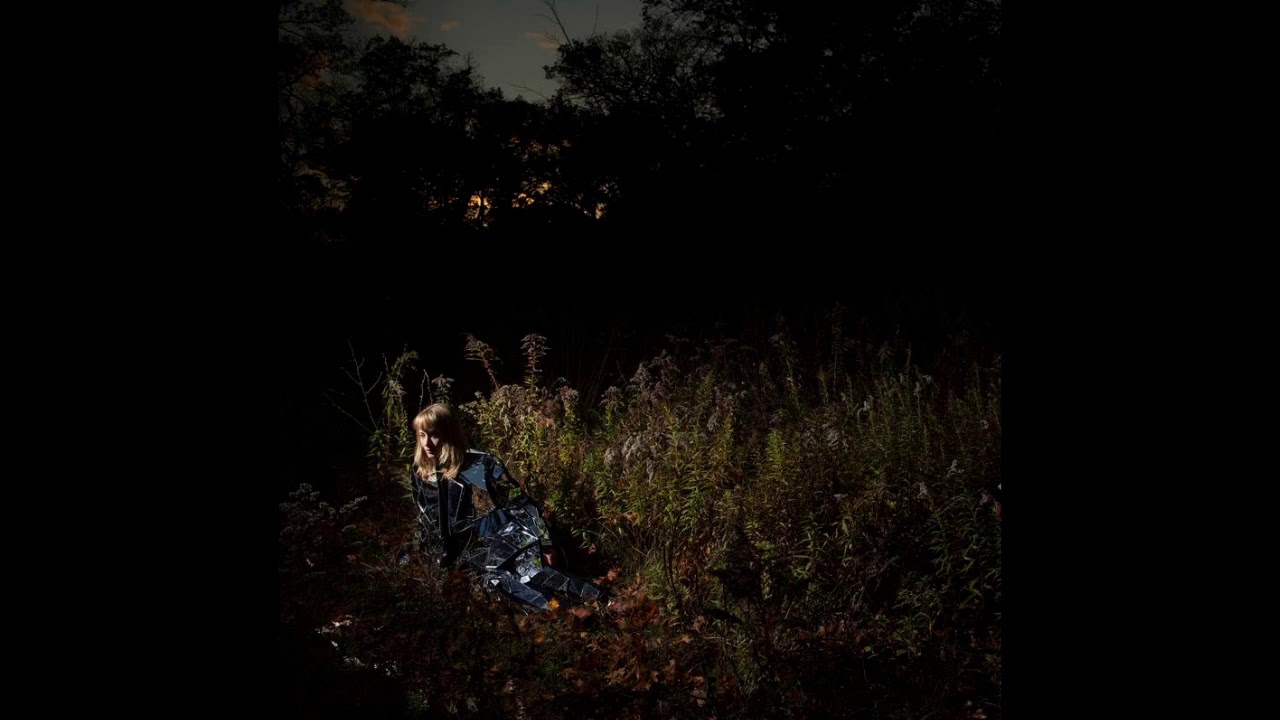 The Weather Station – Ignorance (Indie-Folk)
Ignorance is one of those rare records that manages to catch the world entirely off guard, despite the highest of expectations. The Weather Station's self-titled fourth album was a low-key masterpiece. Tamara Lindeman and her bandmates appeared to have reached their final destination. Psychological fraught, unashamedly personal and starkly rendered, the album appeared definitive in its brilliance, but Ignorance makes its predecessor seem rather small. The Weather Station's latest might be built on exquisite taste, refined grandeur and poignant sweeping arrangements, but it feels utterly brazen. Here is an indie-folk outfit that have suddenly decided they want to sound as arena ready as Haim and as compositionally daring as The War On Drugs without sacrificing a sliver of their harrowing intimacy. Tamara Lindeman's versatility beggar's belief. Even after multiple listens it's still shocking to hear the towering defeatism of "Trust" sitting side-by-side with the sweeping pop textures of "Separated" and "Tried To Tell You". Suddenly, The Weather Station are recast as a 21stCentury Fleetwood Mac more concerned with moving their audience to tears than topping the charts. Tamara swirls, swoons and soars across a luscious landscape of sound as she dissects her every psychological frailty.
Who said radical vulnerability had to be moribund and self-serious? The Weather Station excoriate a delusional lover denying with a crumbling relationship, with the lightness of a summer breeze. Elsewhere, Tamara will be at her most sensual and zen as she comes to terms with the cruellest of realities. Ignorance is a perfect marriage of poetic reflections, a burgeoning pop sensibility and a genuine compositional daring. Ian Kehoe's drumming is frankly phenomenal throughout. Whether The Weather Station are drifting off on a jazzy odyssey, embracing their lightest gypsy folk tenancies or simply wallowing, his percussion injects spritely rhythm, drive and control. Tamara's lyric sheet reigns supreme, but this is a collective effort. Her incisive and evocative eye has been paired with the most beautiful and addictive arrangements The Weather Station have ever conjured. Ignorance is the sound of phenomenal band shattering their supposed ceiling by drawing out the sweetness from beneath their sorrow. [8.5]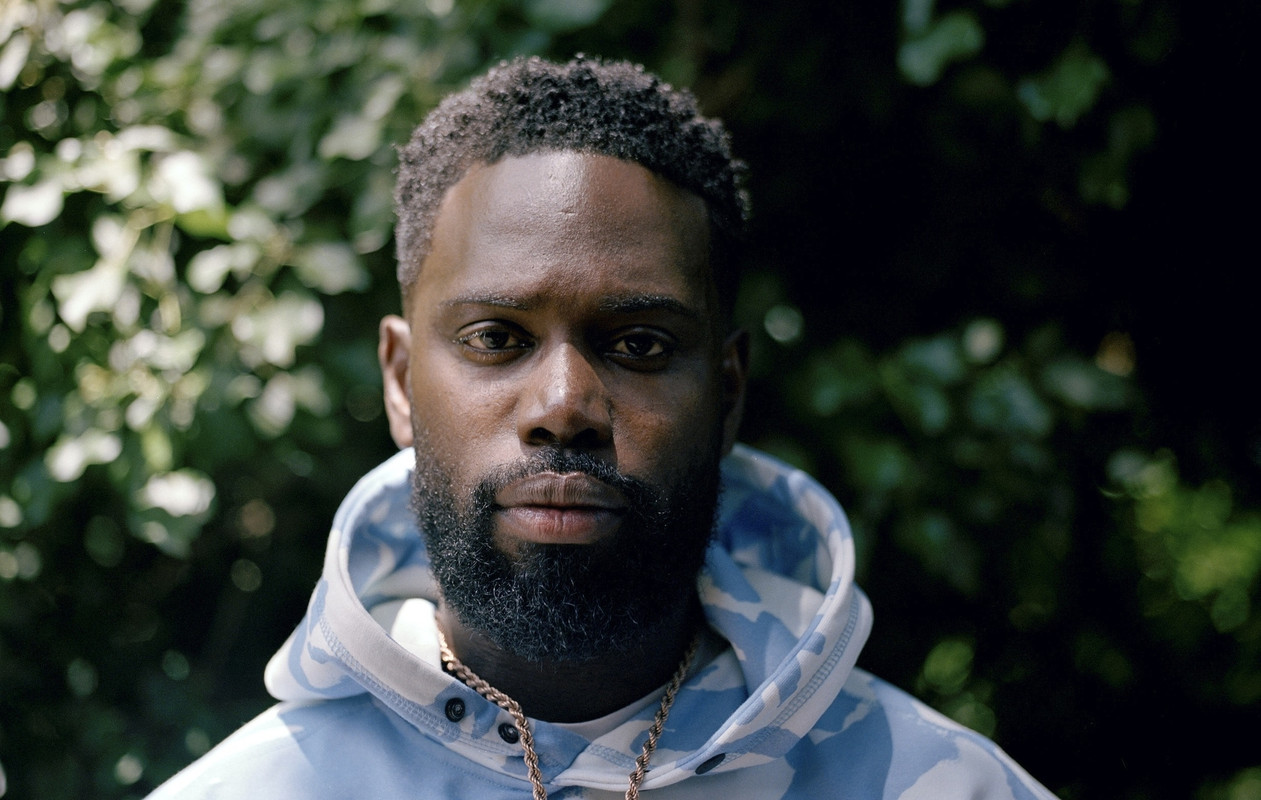 Ghetts – Conflict Of Interest (Rap)
"I don't care about nostalgia, my best years are ahead of me". Ghetts, the 36-year-old survivor of grime's phoenix like rise from the ashes, is determined to prove that he has the talent and dexterity to embrace the limelight in an era of brainless drill bangers. Proudly signed to Warner records, Ghetts is taking his mainstream moment and is demanding that his audience listen, reflect and reject immediacy by embracing contemplation: "we just follow fashion, follow trends, follow enemies and follow friends, being followed by the feds, following women on the gram and follow them again, everybody being followed, but where we being led?".
Unsurprisingly then, Conflict Of Interest makes no concession to those with short attention spans. Clocking in at over an hour and offering a shifting sands palette, Ghetts wants your undivided attention. There are staggering moments of storytelling and moralising. Those who make it to the grand finale, "Little Bo Beep", are richly rewarded with a nuanced reflection on the agony on which Ghetts' success is built, but which traps so many of his friends. Dave is transcendent as he rips apart a culture that demands with live in the moment, move on and forget: 'what if we chose to follow all the things we used to follow? Spoke about sex less, normalised death less, obsessed less over capital and excess less, took drugs less … your role models are suffering, tell 'em there's a war outside'.
The trouble, of course, is that an album this long is inevitable full of missteps. The Ed Sheeran assisted "10,000 Years" is undoubtedly well-meaning, but insipid, while "Sonya" is a little too on the nose for its own good. Thankfully, elsewhere, Ghetts manages to strike the right balance between thoughtful reflections on race and street level reality on one hand, and buoyant bangers on the other. "IC3" with Skepta and "Crud" with Giggs don't cut as deep or as hit as hard as they should, but they still offer a brilliant blend of high thought and hard impact. It's to Ghetts' credit that, nine times out of ten, it's his bars that hit the hardest ("Don't tell me go back where I came from, when the Queen sits there in stolen jewels").
Conflict Of Interest might not always deliver the most innovative of arrangements, but Ghetts has poured his soul into the lyric sheet and the music that surrounds him is genuinely beautiful in places ("Skengman" is remarkably tasteful for a superstar collab). Nick Waters and Swindle deserve commendation for the string arrangements. Ghetts is putting his faith in his audience, that they will sit back and listen to a storyteller who will challenge their assumptions as he ensures that even the record's most brazen anthems are full of wilfully uncomfortable lyrics. Rating Conflict Of Interest is neigh-on-impossible. The overall music is uniformly solid-to-great, but Ghetts proves utterly captivating as narrator, riot-act-reader and social historian. Both deranged and composed, Ghetts is daring to test our patience in an age of Tik Tok influencers and Twitter trends. [7.5]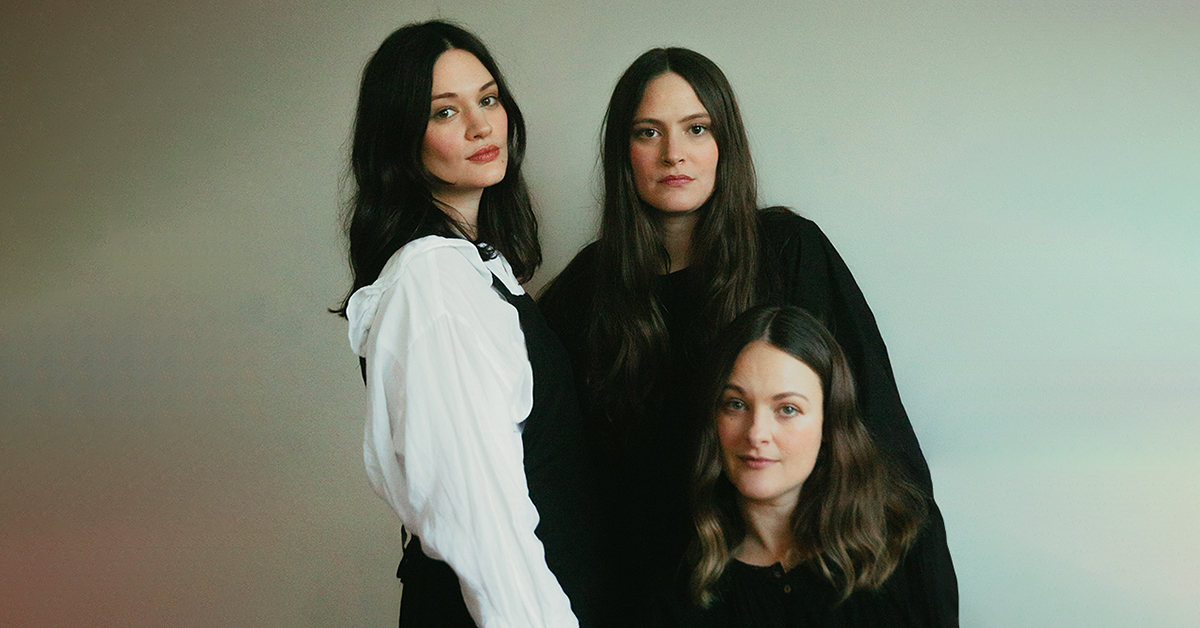 The Staves – Good Woman (Indie-Folk)
The Staves feel strangely out of place in an age of revolutionary women. Here stand the Staveley-Taylor sisters in rational dress, perfecting the gentile arts of yesteryear: folk delicacy, willowy harmonies and soulful understatement. Where do they fit in a world raised on Rihanna and dominated by Billie Eilish and The Weeknd? Well, the answer is that they fit in surprisingly well by shattering the illusion that there need been one type of radical forward thinking female artistry.
The Staves are pure refinement. Their arrangements are simultaneously slight and rich, embracing space and silence to wring every inch of poignancy out of their gently plucked instrumentation and luscious harmonies. So far, so traditional, but behind these gorgeous finger-picked folk arrangements are tales of women struggling in a world that demands they conform to imprisoning expectations while tip-toeing through relationships that have turned sour. By putting brash bravado on the backburner, The Staves have tap into a deep wellspring of feeling that will resound with anyone who feels crippled by the desire to be decent and mannered in a world full of corner-cutters and unabashed manipulators. "Life in the backseat", is their devastatingly effective metaphor for the cruelty and pain that can be inflicted by simply putting your trust in (perhaps) the wrong person.
Good Woman undoubtedly benefits from zigging while the rest of the music world zags, with Bon Iver, Sufjan Stevens, Tame Impala and Haim embracing synthetic sounds to varying degrees, it feels refreshing to see an artist genuinely pushing the traditional arts into the 21st Century. Angel Olsen producer John Congleton injects plenty of modernity by dialling up the echo and reverb, but he is more intrusive than interesting. "Careful, Kid" is perhaps evidence that The Staves could embrace the avant garde folk world of modern psych-rock if they really wanted to, but the sisters are well situated between past and present. Their barbed and acidic words hit so much hard amid the understatement. Good Woman suggests there may be more experimental works to come, but after a six-year layoff, The Staves have served up a reminder of why the world fell in love with these sisters in the first place. [7.5]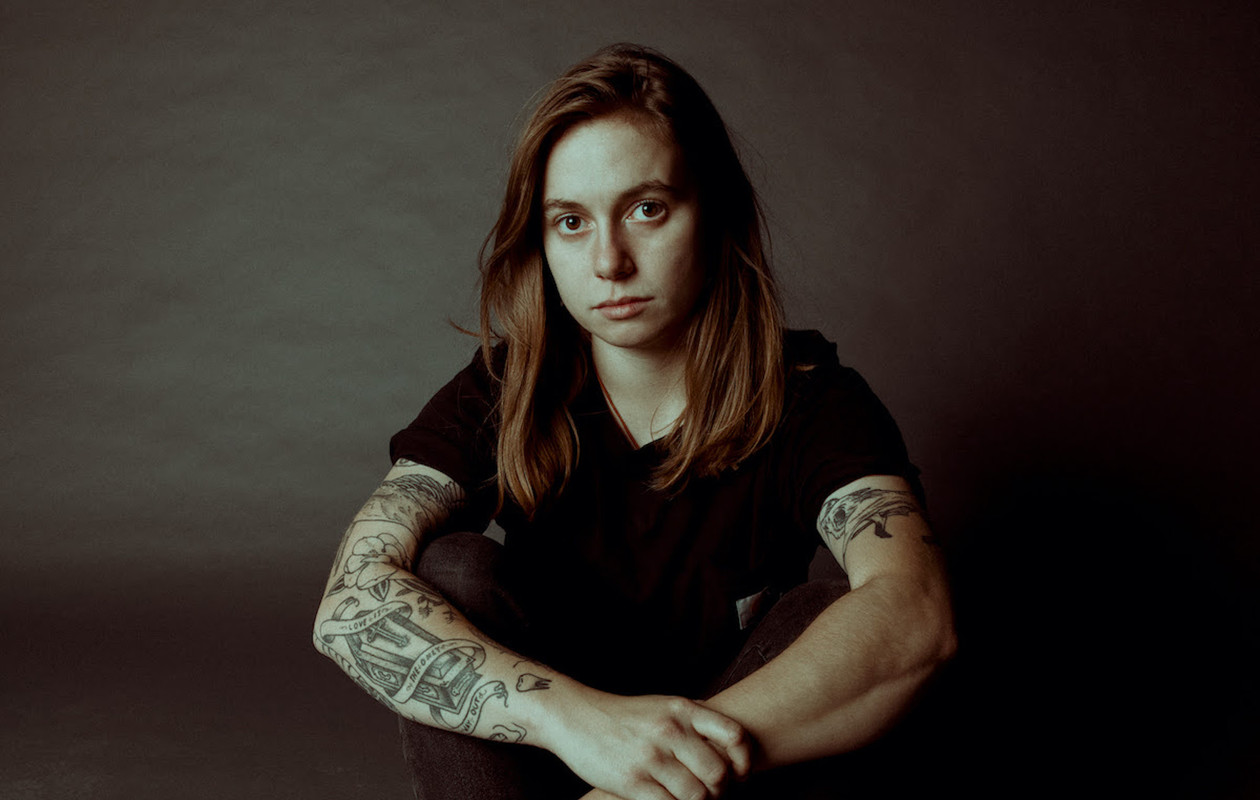 Julien Baker – Little Oblivions (Singer-Songwriter/Indie)
Well, this was unexpected. Julien Baker one of the most ferociously intimate live performers and lyricists on the planet, has taken a turn towards big booming guitars, pounding drums and echoey stadium sized sonics. Oddly, Baker's maximalist turn is confined to the instrumentals. Her lyric sheet is as cripplingly insular as ever. She is still a woman tracing her psychological scars in public view. Baker doesn't so much air her dirty laundry in public, as practice primal scream therapy in the open air. She is as battered and bruised as ever, struggling forward only to be confronted by fresh agonies and the ghosts of half-defeated traumas. "Favor" captures Baker's ethos in one sublime half-sighed verse: "It doesn't feel too bad, but it doesn't feel too good either. Just like a nicotine patch, it hardly works, then it's over".
Little Oblivions is built on crippling insights and horrible snapshots of failure and awkwardness. Baker proves unremitting brutal in herself dissection, on "Song in E" she wishes that she were an acholic so there would be something else to blame other than herself and her restless subconscious for the state of her existence. Her lover could point to her drinking as an excuse for the awful things that she has said. Instead, Julien is cast as a prisoner of both her emotions and the strange machinations of her mind. She wishes those around her would let their anger and sorrow show so that she felt less like a pitiable alien. Oddly, her embrace of big, terse, rock aesthetics should be utterly at odds with the crawl-into-the-tightest-of-balls-to-weep intimacy of her song writing, but the boldness suits her. She might be oppressed and vulnerable, but she is a bulldozing brilliant performer capable of channelling her inner rage into captivating vocal performances. Baker has perfected strained-artful-smallness, so it's about time she soared atop a wave of blood-letting. [8.0]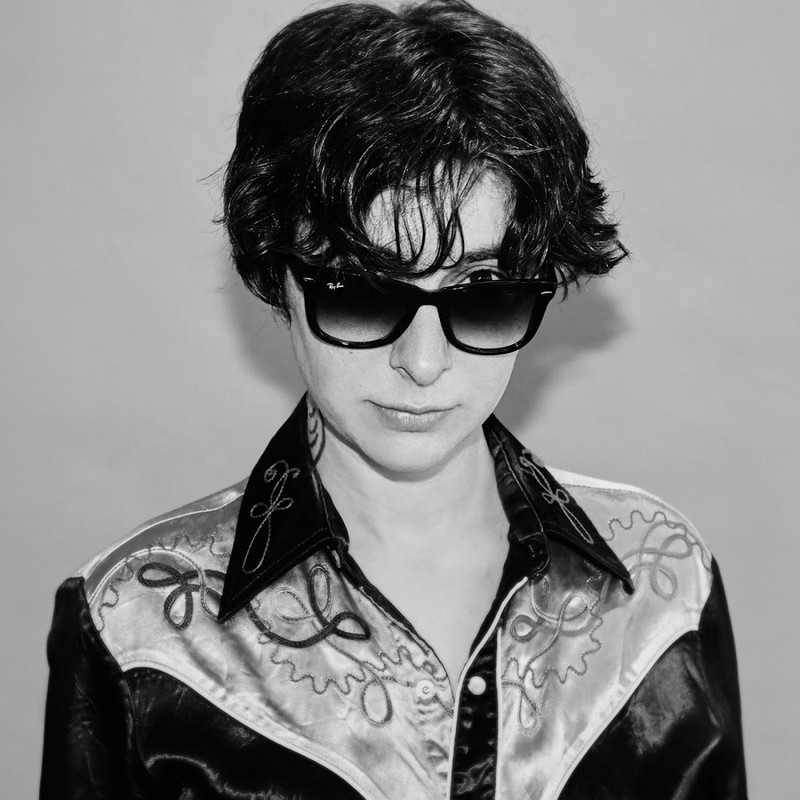 Bobby Dove's – Hopeless Romantic (Country)
No genre quite captures the intersection of tragedy and comedy quite like country. Bobby Dove, the latest songwriter extraordinaire to arrive from the great white north rather than music row, has delivered a debut album that is almost poignant in its flippancy. The title track and album opener sets the tone. Bobby finds herself laughing through her tears and aimlessly killing time before a gorgeous swooning 50s string arrangement welcomes the listener into its pillowy embrace alongside the gorgeous lilting twang of guitar. Then, with a crushing tone of acceptance, Bobby coos; "my heart's been stranded and I've been branded, a hopeless romantic". Her vocal fluctuates with the sorrow of someone whose putting on a brave face as they watch their friends and loved ones pass them by as they wait for a lover who simply refuses to arrive. It's worth dwelling on the opener because it frames Bobby's entire ethos; merging the warming tones of a romanticised yesteryear with the sorrowful strength of a woman determined not to let the cracks in her façade show. She tries to laugh it off and has a wonderful turn of phrase, but there's no escaping the tears on this dignified, but despairing collection. The playing on Hopeless Romantic is uniformly sublime, providing the heart wrenching subtext that Bobby is trying to disguise with her brave, sunglasses clad, face. The tearjerkers so sumptuous that it's easy to overlook the gorgeous boogie of "Gas Station Blues" which asks, "did you steal my heart from me honey, or did I give it up from the start?" Hopeless Romantic's golden-era swing and Bobby Dove's innate understatement stop the album from sliding into miserabilism, instead it's the silver of hope that make makes "Chance In Hell" and "New Endings New Beginnings" so damn devastating. Bobby Dove will find the right girl, you just know it, even if she'll have to spend her whole life waiting. [8.0]
---
As always, I only got a chance to listen to a fraction of the great records released this month, so apologies if you wanted to hear takes on Alice Cooper, Cloud Nothings, The Hold Steady, Django Django or a million and one others.