Grimes – "SCREAM" Review
November 4, 2015 | Posted by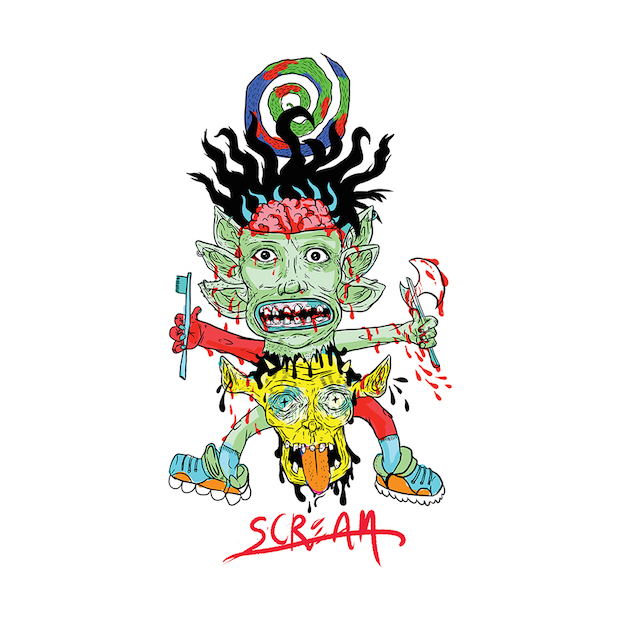 Grimes is back, for real this time. "Flesh without Blood" was deposited onto the Internet on Monday, following "Realiti" to become the second track to be taken from the Canadian starlet's forthcoming Art Angels LP. After the boorish bro-friendly thrills of 2014's "Go", these two tasters feel like palette cleansers. Sublime slices of ethereally pixie pop that boarder on the feathery and transparent, but avoid feeling insubstantial by adamantly refusing to sit still. Grimes skips and glides as divinely as ever, but the beat bangs as a taut riff buzzes incessantly.
Few could complain, but there was reason to worry. Had Grimes simply regressed in the face of criticism? Was she becoming conventional, snuggling up to her own wispy comfort blanket and retreating towards the critical approved sound of Visions? Well "SCREAM" is here to assure us the Grimes is still a weirdo; a glorious, alluring, infectious oddball shot straight from the avant garde fringe.
Driven by another resolutely elastic riff, "SCREAM" sees Grimes hiding in the background, beefing up the slight industrial and tribal undercurrents of "Flesh without Blood" to a farcical extent. Perfect for Halloween, Grimes has constructed a menacing beat that explodes into a seething instrumental scream (in lieu of any conventional chorus).
So what kind of agile and elegiac magic has Grimes summoned for the verse this time? Well, in a shocking turn, Claire Boucher stands aside to let Taiwanese rapper Aristophanes do her thing. For all I know the MC may be spitting rhymes about buttercups and rainbows, but those breathy Asian syllables convey a lurking horror. She sounds assured and confident, defiantly in control before adding to Grimes' cyber screams with some vampiric pants and tigerish growls.
"SCREAM" is no bog-standard single, but that's the entirely the point – this track has been released to serve one purpose – to remind the world that however sweet she may sound: Grimes is anything but conventional.
7
The final score: review Good
The 411
Any suggestion that Grimes is retreating from the artistic forefront and seeking comfort in the seductive sounds of old should be quashed by "SCREAM". Following the intricate skipping melodies of "Flesh without Blood" and the pixie-leading-you-down-the-electric-rabbit-hole delights of "Realiti", this is a remainder that Grimes is still properly weird. A true eccentric, Claire Boucher has knocked together a taut racket and is content to scream her soul away in the background, handing over both verses to Taiwanese rapper Astophanes. The end result is tightly packed frenzy: a buzz saw single, perfect for Halloween that should have fans and critics alike scratching their heads. Just when you think you've got Grimes figured out, she busts out her guitar and starts feasting on human flesh.
legend