Hammer of Doom News Report 12.10.12: 'Don't Steal Vince's Vodka' Edition
December 10, 2012 | Posted by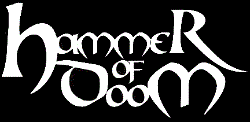 Welcome, Metal Faithful, to the place where no one actually said, "Fuck Metallica" last, the Hammer of Doom! I, as always, am you metal missionary, Robert Cooper. I've been gearing up for my finals, and even got a new computer for Christmas, so I can now watch Japanese children's shows on my computer without it trying not to blow up! So this week, we have a little bit of news, a good amount of downloads (2 EPS!), no albums, and we have our GLOBAL METAL song of the week. I, of course, will be answering YOUR reader comments. as well!
But before that happens, I want you all to listen for….
THE CRIES FROM THE CRYPT!
Slash Says Scott Weiland Has Been Fired From Stone Temple Pilots
Wouldn't surprise me all that much, apparently the dude has some issues.
Third Annual 'Kiss Kruise' Announced
So if you want a good time, sign up, if you can afford it, which if you're like me, not a chance in hell you'll be able to.
'Black Metal' Short Film To Screen At 2013 Sundance Film Festival
I'm pretty excited about this, it's bound to be good, though it only will be made if they interview Gaahl and it takes him 15 minutes, only to answer, "Satan".
Ozzy Spends 64th Birthday Recording Vocals For New Black Sabbath Album
That was my birthday, too! Really excited for this album, whenever it gets out.
Lamb of God Frontman Officially Indicted On Manslaughter Charge In Czech Republic
I think this stinks, because while at first I was like PITCHFORKS AND TORCHES, I've actually read up and looked at the situation and while it was still tragic, Mr. Blythe has served plenty of time in jail and I think that we've all just learned a lesson on watch out where you stagedive.
Reactivated Carcass Taps Trigger the Bloodshed Drummer For Comeback Album
Never heard of the drummer, but I am pretty excited over the idea of a new Carcass album, though I find it interesting to see how they're going to work without Michael Amott, who, if I'm not mistaken was an important part of their albums after "Symphonies of Sickness". But they'll figure it out.
Video: VINCE NEIL Takes Swing At Concert-Goer
Apparently the dude did something to piss Vince off, and he order the dude to be gone, and when he mouthed off, Vince missed the punch. Probably took Vince's vodka or something.
I wonder if he'll drink while we sing…
THE PSALMS FOR THE DEAD!
My vote still goes for Jethro Tulll
It's that time of the year again, time for the Grammy nominations! This year the nominations are…
"I'm Alive" by Anthrax
"Love Bites, So Do I" by Halestorm
"Blood Brothers" by Iron Maiden
"Ghost Walking" by Lamb of God
"No Reflection" by Marilyn Manson
and "Whose Life (Is It Anyways?)" – Megadeth
I personally think that the winners will be Halestorm, because they're pretty hot right now and they have a pretty singer. They're a solid band (by what I've heard, plus 411's own Jeremy Thomas is in love with them)(HI JEREMY!). I personally want Anthrax to win, because their last album was the best one in a long time, and they've had a great comeback. I also wouldn't mind the longshot in Megadave, because he's 0 for 10, and I still adore the dudes' music, but I don't think he has a chance in hell. I can't remember the LoG song too well, and the Maiden song is from their live album, the song is not even all that recent. Marilyn Manson has done very little for me for a while, but if he wins, eh, could be "St.Anger" again, so there's worse. Here's towards them botching it like the 80s are going out of style!

Spotify gets a little bit more blackened!
Last week, Metallica bought all of their music from WMG, and no one responded with, "Fuck Metallica", so that's positive. As one of our commenters asked, "I wonder if they'll put their music on Spotify". Lo and behold, they have done just that. In a move that I applaud greatly, their ENTIRE discography has been put on the awesome streaming service. So, if you want to listen to Load in its' entirety, and we all know everyone does, go to Spotify and DO EET!
Somewhere, Ted Nugent is grimacing.
I originally had put this for the above segment, since I didn't think I'd be able to find much to say about it, but damn, too many presidential quotes for me to ignore it.
"When Jimmy Page, Robert Plant, John Paul Jones and John Bonham burst onto the musical scene in the late 1960s, the world never saw it coming," Obama said in his tribute.
"There was this singer with a mane like a lion and a voice like a banshee, a guitar prodigy who left people's jaws on the floor, a versatile bassist who was equally at home on the keyboards, a drummer who played like his life depended on it," he continued.
He added: "It's been said that a generation of young people survived teenage angst with a pair of headphones and a ZEPPELIN album … but even now, 32 years after John Bonham's passing — and we all I think appreciate the fact — the ZEPPELIN legacy lives on."
The president then thanked band for behaving themselves at the White House given their history of "hotel rooms being trashed and mayhem all around."
He finished his speech, saying: "We honor LED ZEPPELIN for making us all feel young, and for showing us that some guys who are not completely youthful can still rock!"
I'd say that an honoring from the president of the US is pretty decent for a band that was once said to go over like a Led Zepplin. I like this, I think it's absolutely awesomely awesome that they get an honor like this. While I'm not one of the people that think they're the greatest band ever (not even close on my list), I respect what they have done for hard rock, and think that they deserve the greatest cultural honor, "The Kennedy Honor", for all their hard work.
Damn, why does everyone seem to die in December?
Last week, Hawkwind guitarist, Huw Lloyd-Langton died. Which sucks, because they're a pretty legendary band, and he was in it (never listened to much of them, but still RIP).
We also remembered both John Lennon and Dimebag Darrel, who sadly, died on the same day. Which also means that people will probably not remember it as the day that Dimebag died, but the day that Lennon did. Which is fine, because Lennon is a bigger figure than Dimebag, it still stinks that a tragedy like that in the music world is the second worst one to happen on that day.
This upcoming week also marks the death of my idol and yours, Chuck Schuldiner, seriously, FUCK CANCER! I'll talk more about him next week, though.
MERRY CHRISTMAS, CHEAPASSES!
First off, we have a full download of the new Damnation Defaced EP, 'Slaughter Race'
It can be found HERE!
Next is a download of the awesome Arsis' new EP, 'Lepers' Caress'.
It can be found HERE!
Finally, is a premiere of Helloween's new song, 'Nabatea'
After you finish rocking out come with me to…
THE TEMPLE OF THE DEAD!
This is my first December of really paying deep attention to album releases, are they all this barren?
I don't recall a single album that comes out this week. I guess that leaves me more room to talk about my upcoming "Hammer of Doom Presents: The Top 50 Albums of 2012", I can tell you that this has been a pretty damn hard process, and I'm still listening to albums, and damn have some albums I've REALLY looked forwards to not made the list, kinda makes me a sad panda.
I'll get back to you next week with the In Memorium for albums that didn't make the cut, my computer is acting up, because my spreadsheet wont load.
But ignore my bitching, I still have to hear the calls from the place…
WHERE THE RUNES STILL SPEAK!
Last week, there was a nice amount of comments, the first one comes to us from dj_bollocks
"Well remastering Metallica's first 4 albums would be a start… The production on the first 3 certainly is terrible…"
I personally never had a problem with the production on those albums, but I can see how there would be some complaint about them. I think the one with the worst production is 'And Justice' because there was an inaudible bass.
Next comment is from the always interesting Michael L
"I also wish that I had been able to see Megadeth when they did Rust in Peace live in 2010. I had tickets to see them in Detroit with Slayer and Testament, and I was going to drive from Akron to the show (about 3 hours). Unfortunately, the show got delayed until the fall, and by that time I had moved to take a job in Iowa, and thus was unable to see that show.
If there is any Megadeth album I'd like to see it would be Cryptic Writings. IMO, that is the best blend of old and new Megadeth there is. It has the great musicianship (Trust, Use the Man), but is also not afraid to thrash out at times (She Wolf, FFF). I saw them twice on that tour, once on Ozzfest, and those were almost certainly my favorite Megadeth shows (aside from seeing them on the 91 Clash of Titans tour with Anthrax and Slayer).
I hope Rush gets into the R&R Hall of Fame, but I think I said before that I'm skeptical they would make it their first time out. The only hope is that the voters see the popularity Rush is getting from the fans and realize how embarrassing it would be to exclude them. However, in terms of hard rock, I can see Heart getting the nod, as they were nominated before, or Deep Purple, who may have some sympathy due to John Lord's recent death.
Finally, that Blind Guardian boxed set looks like its going to kick all kinds of ass. I have a number of their albums, but not all of them, and the bonus features alone make this really worth getting. I'm hoping the price won't be too outrageous, because I would definitely get it if it was under $200 or so."
I really like 'Cryptic Writings', I feel the way you do about it being a perfect medium between the two sides of Megadeth, if only 'Risk' would have kept that. I also envy you over that "Clash of the Titans" Tour, wish I'd have been able to go (though I wasn't exactly born yet, probably).
I could see Heart getting in, because they are a pretty big name in rock, and Deep Purple might get in due to that sympathy factor that you speak of, I guess time will tell.
Next comment comes to us from Alan
"Now that you mention it, it will be St. Anger's 10th anniversary next year.."
*grumble* that album pisses me off!
The fortune teller comment comes from Jay El Bee
Hopefully this means Spotify will finally have more then 15 Metallica songs to choose from.
Funny thing, you called it.
The penultimate comment comes to us from DarkNoble
Pretty sure Manowar went and bought all the master to their early materials.
I did not know that, that's pretty cool.
Finally, we have a comment from The A-Man
Not only do Warner Music Group love having content removed from youtube, there's also something on their CDs that prevents you from burning them into your itunes library. I think WMG are seriously shooting themselves in the foot.
Yeah. they are, the company are not very fan friendly, and I don't think they have many artists under their banner that I care for.
So this week we are on week number 2 on the "European Invasion" tour for Global Metal.  This week, we head further east to Spain.  This week, the metal is of a death metal sort, and apparently this band is decently known, so here are Noctem, with the song "The Arrival of the False Gods", off of the album, 'Oblivion'.
Alright,so if you have any opinions on the column, some genre or country that you want me to feature in the global metal column, or if you just want to talk metal you can e-mail me at [email protected], tweet me at @themetalcoop or comment below!
As always, KEEP THE METAL FAITH ALIVE m/
NULL