Hip Hop Herald 01.23.13: Wu Tang Reunion, Lupe Kicked Off Stage, Wale And Seinfeld's Album, More
January 23, 2013 | Posted by
Welcome one and all to the Hip Hop Herald. The column will deal with anything related to hip hop whether it be underground, mainstream, or the new-age pop infused rap (you know the stuff Timberlake and Timbaland make). We will cover news, opinions, release dates as well as feature some music and of course videos.
Be for we start, be sure to check out some of our exclusive interviews as well as follow me on Twitter.
Exclusive 411wrestling.com Interviews
Tech N9ne
Chino XL
Kottonmouth Kings
M.O.P.
Jedi Mind tricks
Evidence
Slaine
Apathy
Tech N9ne
Atmosphere
Saigon
Swollen Members
News
Wu-Tang Reunion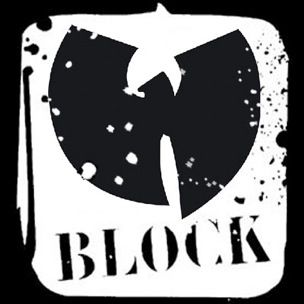 There has been tons of talk over a potential Wu-Tang reunion to go along with the anniversary of the release of their landmark debut album, however, it seems like every member has a different opinion on whether the reunion should happen. Latest to comment on the situation is Method Man, who stated that the reunion will likely happen, "I spoke to RZA and shit. It'll probably happen. It'll probably happen," he explained.
Method Man also touched on his upcoming album, Crystal Meth, which has been talked about since 2008, with Meth admitting that he hasn't even started recording the album yet.
"I'ma start work soon. I can't put a number on it. I'm doing it at my own pace, which is slow as shit," he said. "I need to get my ass off the couch. I been on that couch, heavy. I write a verse now and then because I don't know if there's any real listeners… You've gotta have a real listener in order to appreciate what you're doing. I don't want someone to say 'I like the beat.' I hate that shit. Or, 'I like the hook.' There's so much more to it than that. I hate that and the motherfuckers who run up on me every day thinking that I'm just a pothead or some shit. There's so many more levels to my character than just smoking fucking weed. On that note, pass the blunt son."
Method Man was one of the frontmen early on in the Wu-Tang clans career, however, his popularity has begun to wane over the years. After a couple decent albums, it seemed as though the quality of his releases seemed to taper off and people stopped caring about him. Crystal Meth really has to be a top release if he is ever going to be considered more than just a supporting member. He has gotten to the point where Meth is good on guest spots, and collabs (such as his albums with Redman), but he just can't carry a full solo album.
Also speaking on the Wu-Tang reunion, Masta Killa let his thoughts be known,
"I think I would let The Abbott be The Abbott really," he explained. "The first five albums out of my camp is all RZA right there, which made individuals successful to the degree that they are. I'm going to let him do what he do [laughs]. I'm going to do what I do and I'm confident that that's going to be what it's supposed to be. It's really never failed, really. If I got The Abbott in the chamber I'm not even worried. I'm just going to come and make sure my rhyme books are sharp."
MK also addressed oft-discussed tension amongst the Rap collective, which has been documented for years.
"I'll say like this, brother, in all families, even in our personal families there are times when you might have to give somebody some space," reflected the rapper. "My brother, my sister, my uncle, my aunts, my father, whoever! Real family goes through real things. Sometimes a little space and distance is healthy. Intelligent men are going to come together and solve that in their own good time. I'm confident that that'll happen. I do understand that it does reflect on the creativity of the music. That's felt within the music because those are all vibrations. I'm in my right frame of mind, brother [laughs]. I'm feeling good and I can't wait to get it on personally. I'm going to bring that energy to the table and that positiveness will travel throughout everything. To me, I think it's going to be a positive look."
Lupe Fiasco's Anti Obama Statements
Lupe Fiasco seems to be an artist who is always in the midst of controversy. Last week was no different as he was reportedly forcefully removed from the stage during a performance at Hamilton Live in Washington, D.C. on January 20. Fiasco was removed after removed after performing an anti-war song for 30 minutes, and stating that he did not vote for President Barack Obama in the recent November election. After the performance and anti-Obama remarks, Lupe was asked by security to leave after refusing to move on to a new song.
Know I fully believe in freedom of speech and all that, but there comes a point where you just become annoying when you repeatedly beat the same message over people's heads. Playing the same anti-war song for 30 minutes? Seriously? Lupe is an amazing artist and it is a shame that he lets issues such as this in addition to bickering with his label get in the way of making music.
Additionally, it was announced that part 2 of his sequel to Food and Liquor (yes it is confusing), has been cancelled. Lupe really did not give much information as to why, but you can beat he will issue some statement about how his label is to blame…
Wale Teaming Up With Seinfeld
In somewhat of an unlikely duo, apparently Wale and Jerry Seinfeld are going to team up for the release of an album titled, The Album About Nothing
After the Maybach Music Group rapper released a pair of mixtapes The Mixtape About Nothing and More About Nothing, both inspired by the comedian's show, Seinfeld says in a newly released clip that he got a call from Wale and DJ Omega to collaborate on a project.
"I got the call from Wale and DJ Omega here, they called me to come in, I had to be here. If I'm going to do this, this is the guys I'm going to do it with. And now I did it, and that's it," said Seinfeld.
The entertainer continued by reflecting on how he came to meet Wale, explaining that they met at one of his stand-up shows and spoke about doing a project. "Wale called me, came to my show and we hung out a little bit. He wanted me to do something with him. I didn't understand it, but he did and then I kind of liked the guy, I dug the guy, and I listened to his music, I liked the music. So I said alright, I'll do it, even though I didn't know what I was going to do. So I said to my wife, 'I'm doing this thing with this guy Wale' and she said, 'Wale is my favorite Hip Hop artist. I have every single thing.' Somehow, she missed anything that had to do with me, but has every other cut, everything else he's done. I said just type in Wale and me and see what comes up."
This is not a joke. It will be interesting to see what Seinfelds role will be and how the album turns out. If done correctly, it could potentially be entertaining, and at the very least it will be something people will talk about for awhile.
Release Dates & Album Updates
This is the first column of the new year and already there are a bunch of great albums that are getting ready to be released.
Starting with Ill Bill, who drops his latest album, The Grimy Awards on February 26, which features production from DJ Premier, Large Professor among others. Bill has released the track listing to his album which can be seen below:
1. What Does It All Mean? [prod. by Ill Bill]
2. Paul Baloff [prod. by MoSS]
3. I Don't Know How Long It's Gonna Last
4. Acceptance Speech (feat. A-Trak) [prod. by Junior Makhno]
5. Truth [prod. by Pete Rock]
6. Exploding Octopus [prod. by Ill Bill]
7. Forty Deuce Hebrew (feat. HR of Bad Brains) [prod. by Ill Bill]
8. How To Survive The Apocalypse [prod. by Psycho Les]
9. Vio-Lence (feat. Shabazz The Disciple & Lil Fame of M.O.P.) [prod. by DJ Skizz]
10. Acid Reflux [prod. by Large Professor]
11. L'Amour East (feat. Meyhem Lauren & Q-Unique) [prod. by Ayatollah]
12. Power (feat. OC & Cormega) [prod. by DJ Muggs]
13. When I Die (feat. Tia Thomas) [prod. by Pete Rock]
14. Severed Heads (feat & prod. by El-P)
15. 120% Darkside Justice (feat. Jedi Mind Tricks) [prod. by C-Lance]
16. Canarsie High [prod. by Large Professor]
17. World Premier [prod. by DJ Premier]
The track listing looks great. I am a fan of Bill as I think that he is a great emcee, however, I don't really always like his content, specifically when he speaks a lot on political topics. In any event, this is an album that I am looking forward to.
Next, the 50 Cent drama continues, as his latest album, Street King Immortal has again been delayed. The album was set to be released on February 26th, however, it has now been pushed back indefinitely. 50 commented on the delay,
"Street King Immortal, this Spring, because I'm waiting for – actually, it's the system," said Fif. "It's a lot of adjustments being made there. Obviously Christmas, I think 35 people got let go. So it's interesting. It's a shift in whose responsibilities are what. So I'm confident they'll put it together."
Of course there is likely much more to this story then 50 is letting on, as his latest single, "My Life" featuring Eminem and Adam Levine has been getting good reception and radio play.
Moving on, Swollen Members has revealed the track list to their upcoming album, Beautiful Death Machine which will be dropping on March 19th via Suburban Noize/Battle Axe Records, which can be seen below:
01 – Inception
02 – Death to You feat. Ill Bill, Slaine, & Vinnie Paz
03 – BAX WAR
04 – King of Diamonds
05 – Juggernaut
06 – The Difference
07 – River Monster
08 – Mercenary
09 – Colossal Beasts – feat Esoteric, Celph Titled, & Apathy
10 – Almost Famous
11 – Death Warrant
12 – Fear – feat Snak the Ripper
The tracklisting looks awesome, as Swollen Members seems to have come back to reality, moved away from trying to get mainstream appeal, and gotten back to their underground sound that made them popular to being with. The only guests on the album are Ill Bill, Slaine and Vinnie Paz, as well as the Demigodz on track 9, "Colossal Beasts". These guests fit well with Swollen Members sound, and I think that this album will be one of the best of their careers.
Finally, Brotha Lynch Hung completes his album trilogy with Mannibalector which drops on February 5. The first two albums have been classics and really have brought Brotha Lynch Hung back into the forefront as a great emcee. Lynch recently released the tracklist to the final chapter, which can be seen below:
1. Newsflash (Skit)
2. Krocadil
3. Bacon N Eggs (Skit)
4. MDK feat. Trizz
5. Disappeared
6. Fucced Up (Skit)
7. Eating You feat. Wrekonize & Bernz
8. Tha Package feat. Yelawolf
9. Something About Susan feat. COS & Irv Da Phenom
10. The River (Skit)
11. Can I Have a Napkin?
12. Mask and Knife feat. Bleezo & G-Macc
13. Meat Cleaver
14. I Give Up
15. Instruments (Skit)
16. Stabbed feat. Tech N9ne & Hopsin
17. Body on the Floor
18. Have You Checked the Children? (Skit)
19. Sweeney Todd
20. Dead Bitch
The tracklisting looks great, with Lynch getting some good guests in Tech N9ne, Yelawolf, and Hopsin on this release. Hopefully he is able to close the chapter on the saga in style.
As always the rest of the dates can be seen below:
January 29, 2013
Oh No – Disrupted Ads
February 5
Brotha Lynch Hung – Mannibalector
Joe Budden – No Love Lost
February 12, 2013
LL Cool J – Authentic Hip-Hop
February 19, 2013
Inspectah Deck & 7L & Esoteric – Czarface
February 26
Ill Bill – The Grimy Awards
Kutt Calhoun – Black Gold
Trinity (A.G., Sadat X & DJ Jab) – 20 In
Planet Asia and Gensu Dean – Abrasions
March 5
Demigodz – Killmatic [January 2013]
March 19
Swollen Members – Beautiful Death Machine
March 26
E-40 – The Block Brochure: Welcome to the Soil 4, 5 & 6 [March 26, 2013]
March, 2013
Tyga – Hotel California
Delayed
50 Cent – Street King Immortal
Lil Wayne – I Am Not A Human Being 2
Other Recent Announcements
Nate Dogg: It's A Wonderful Life [2013]
R.A. the Rugged Man – Legends Never Die [2013]
Cee Lo – Everybody's Brother [2013]
Goodie Mob – Age Against the Machine [2013]
Kool G Rap & Necro – The Godfathers [2013]
What I Am Listening To
I had the chance to listen to a promo copy of Esoteric and Inspectah Deck's upcoming collab album Czarface last week and I must say that it is one of the top albums of 2013 and of recent years. It is an instant hip hop classic. The beats, all but one produced by DJ 7L, bring you back to that Wu-Tang sound, and Deck and Eso has this sort of chemistry that meshes perfectly. I also feel that the fact that the two recorded the album together in the same studio helped immensely, in terms of their chemistry and crafting a homogenous album. I will have a full review coming shortly, but here is the first leak off the album.
Exclusive 411wrestling.com Interviews
Tech N9ne
Chino XL
Kottonmouth Kings
M.O.P.
Jedi Mind tricks
Evidence
Slaine
Apathy
Tech N9ne
Atmosphere
Saigon
Swollen Members
http://www.youtube.com/user/kidbillrock
TWITTER
http://www.twitter.com/Bill_411mania
http://www.twitter.com/411mania
http://www.twitter.com/411wrestling
http://www.twitter.com/411moviestv
http://www.twitter.com/411music
http://www.twitter.com/411games
http://www.twitter.com/411mma
NULL