Hip Hop Herald 02.20.13: Lil Wayne vs. NBA, Snoop Lion, Tim Dog, More
February 20, 2013 | Posted by
Welcome one and all to the Hip Hop Herald. The column will deal with anything related to hip hop whether it be underground, mainstream, or the new-age pop infused rap (you know the stuff Timberlake and Timbaland make). We will cover news, opinions, release dates as well as feature some music and of course videos.
Be for we start, be sure to check out some of our exclusive interviews as well as follow me on Twitter.
Exclusive 411wrestling.com Interviews
Tech N9ne
Chino XL
Kottonmouth Kings
M.O.P.
Jedi Mind tricks
Evidence
Slaine
Apathy
Tech N9ne
Atmosphere
Saigon
Swollen Members
Music Intro
We start off with the music intro this week courtesy of Czarface (7L & Esoteric and Inspectah Deck) who released their collab album this week. The album is one of the best albums of the last couple years and truly is a instant hip hop classic. Here is the first single off the album, "Cement 3's"
News
Lil Wayne Drama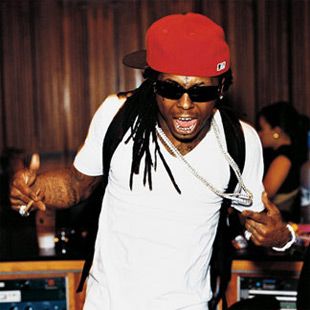 Lil Wayne has been in the news lately, and it has not been the positive publicity that he is used to. In fact Wayne is in hot water with the NBA in addition to some lyrics that had a song he was featured in be pulled from the airwaves. Till was a 14 year old boy who was brutally beaten and murdered. While Wayne has yet to give an official statement regarding the line, Future has broken his silence on the issue:
"He had no bad intentions, [he] wasn't even thinking about it like that," Future said. "It was used in a different way but I understand the work… at the end of the day we going to move on from it and find a way to build."
As if that wasn't enough, Wayne was reportedly kicked out of a Miami Heat game last week, due to the fact that he was cheering for the Lakers. While the Heat and the NBA deny that Wayne was ejected, Weezy is taking the issue personally and recently went on the offensive at a concert, leading the crowd in chants against the National Basketball Association and Miami Heat. "The Miami Heat told them to ban me," he said. "When I say 'Fuck,' you say 'NBA.' When I say 'Fuck,' you say 'Miami Heat.'"
He also made a bold claim that he's the "new 'Pac": "I ain't Tupac, I'm the new 'Pac. Holla at ya boy," he said.
Wayne then ended his tirade by stating that he had an affair with Chris Bosh's wife. "Fuck all them niggas. Fuck LeBron James. Fuck [Dwyane] Wayde. Fuck Chris Bosh, all them niggas. And, and, and, and I fucked Chris Bosh's wife."
Wayne really is not doing himself any favors, and I think that finally all the fame and power he has is finally going to his head. Nothing positive can come from the above statements and he is likely to lose more fans, with really no upside. Additionally it is being reported that Wayne has even signed his 14 year old daughter to Young Money. He seems to be getting more and more out of touch with hip hop and the music industry with each passing month, and his upcoming album, I Am Not a Human Being II, will go far in determining just how crazy he has gone.
Snoop Tax Troubles

Not even Snoop Lion can avoid the taxman, as it is being reported by TMZ that Snoop owes the IRS over $500,000 in back taxes. These taxes date back to the years 2009 and 2011.
Tax issues aren't a new thing to the West Coast veteran. Back in 2008, he reportedly owed over $476,000 in back taxes to the IRS but the issue was resolved quickly after the lien was brought to his attention.
This issue will likely also be resolved quickly and is likely just an oversight with one of his employees who handles his money. Snoop will likely not miss a beat and continue toward the release of his Reggae themed album later this year.
Tim Dog Passes Away

In some sad news, hip hop legend Tim Dog passed away late week. It is being reported that the emcee passed away after suffering a seizure brought on by his long-standing bout with diabetes. He was 46 years old at the time of his death.
After cutting his teeth alongside fellow Bronx natives the Ultramagnetic MCs, Tim Dog rose to promise in the early '90s with his debut album Penicillin on Wax, which featured the controversial "Fuck Compton." Tim Dog went on to release three other solo albums, as well as two collaborative LPs with Ultramag alum Kool Keith.
While I was never a huge fan of Tim Dog, it is sad when any hip hop legend passes, and there is no denying the impact he had on hip hop music both with the Ultramagnetic MCs and as a solo artist.
Release Dates & Album Updates
A ton of news this week regarding upcoming albums, starting with CES Cru, who will release their debut full length album, Constant Energy Struggles on March 26 through Strange Music. This is an anticipated album for me coming off their EP of last year which really was a pleasant surprise in terms of quality. The group has released the track listing which can be seen below, and the album looks good, with minimal guest features:
1. Lotus
2. Juice (feat. Tech N9ne)
3. When Worlds Collide
4. Meditate
5. Shake It Up
6. Smoke (feat. Liz Suwandi)
7. Skip
8. Prefade (Skit)
9. Wavy
10. Radiate
11. Perception
12. Get That (feat. JL of B.Hood)
13. Confession
14. Seven Chakras
15. Bread Break (Skit)
16. **** Me On The Dough
17. Wall E
18. Daydream (feat. Liz Suwandi)
Young Money's Tyga has pushed back his upcoming album, Hotel California from March 19 to April 9. This is nothing new for Young Money releases, as the label also pushed back its YMCMB compilation album, Rich Gang: Flashy Lifestyle to May 21.
Lastly, Tyler The Creator has revealed that his new album, Wolf will be released on April 2. Tyler commented on the album, saying that he is "so nervous and excited but more scared" about releasing the LP. "I ALWAYS THINK WHAT IF EVERYONE HATES IT AND IM A FAILURE COME NEXT YEAR. SO TO KTT AND ALL THE OF FANS I LUB U," he wrote.
That does it in terms of new album news. As always the rest of the dates can be seen below:
February 19, 2013
Inspectah Deck & 7L & Esoteric – Czarface
February 26
Ill Bill – The Grimy Awards
Kutt Calhoun – Black Gold
Trinity (A.G., Sadat X & DJ Jab) – 20 In
Planet Asia and Gensu Dean – Abrasions
March 5
Demigodz – Killmatic [January 2013]
March 19
Swollen Members – Beautiful Death Machine
Justin Timbelake – 20/20 Experience
March 26
E-40 – The Block Brochure: Welcome to the Soil 4, 5 & 6
Lil Wayne – I Am Not a Human Being II
CES Cru – Constant Energy Struggles
Lil Wayne – I Am Not A Human Being 2
April 2
Tyler The Creator – Wolf
April 9
Tyga – Hotel California
May 21
YMCMB – Rich Gang: Flashy Lifestyle
Delayed
50 Cent – Street King Immortal
Other Recent Announcements
Nate Dogg: It's A Wonderful Life [2013]
R.A. the Rugged Man – Legends Never Die [2013]
Cee Lo – Everybody's Brother [2013]
Goodie Mob – Age Against the Machine [2013]
Kool G Rap & Necro – The Godfathers [2013]
Eminem – TBA [Memorial Day 2013]
Lupe Fiasco – Tetsuo & Youth [2013]
Exclusive 411wrestling.com Interviews
Tech N9ne
Chino XL
Kottonmouth Kings
M.O.P.
Jedi Mind tricks
Evidence
Slaine
Apathy
Tech N9ne
Atmosphere
Saigon
Swollen Members
http://www.youtube.com/user/kidbillrock
TWITTER
http://www.twitter.com/Bill_411mania
http://www.twitter.com/411mania
http://www.twitter.com/411wrestling
http://www.twitter.com/411moviestv
http://www.twitter.com/411music
http://www.twitter.com/411games
http://www.twitter.com/411mma
NULL