Hip Hop Herald 08.15.12: Drake Producing Aaliyah Album, Surprise Eminem Concert, Action Bronson, Flavor Flav, More
August 15, 2012 | Posted by
Welcome one and all to the Hip Hop Herald. The column will deal with anything related to hip hop whether it be underground, mainstream, or the new-age pop infused rap (you know the stuff Timberlake and Timbaland make). We will cover news, opinions, release dates as well as feature some music and of course videos.
Be for we start, be sure to check out some of our exclusive interviews as well as follow me on Twitter.
Exclusive 411wrestling.com Interviews
M.O.P.
Jedi Mind tricks
Evidence
Slaine
Apathy
Tech N9ne
Atmosphere
Saigon
Swollen Members
News
Aaliyah Album Updates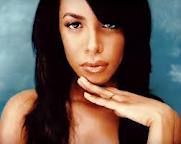 Aaliyah will be given the posthumous album treatment shortly and what has somewhat shocked the music industry and her fans is that fact that two of her most frequent collaborators, Missy Elliot and Timbaland will not be contributing to the record. What is even more shocking is that it was revealed that
Drake and Noah "40" Shebib have signed on as executive producers.
Missy's manager Mona Scott-Young stated:
"Although Missy and Timbaland always strive to keep the memory of their close friend alive, we have not been contacted about the project nor are there any plans at this time to participate," said Scott-Young. "We've seen the reports surfacing that they have been confirmed to participate but that is not the case. Both Missy and Timbaland are very sensitive to the loss still being felt by the family so we wanted to clear up any misinformation being circulated."
This directly contradicts Jomo Hankerson, Aaliyah's cousin and co-head of the label releasing the project Blackground Recordings, who stated that both Timbaland and Missy Elliott will be heavily involved in the project as well on the musical side.
"Timbaland will be involved with this project. One of the records that we had that was never released was a Missy record that we obviously are going to be refreshing," said Hankerson. "This record ['Enough Said'] really kind of came sooner than we thought it was going to come, so it's really the beginning of the creative process for us. We've got a record out while we're still creating the project. A lot of that is still up in the air, but I can tell you that Timbaland will definitely be involved, Missy will definitely be involved."
"We really felt like it was time. There's a real new generation that doesn't know her necessarily, and we wanted to continue her musical legacy with this new generation," Hankerson said. "That's one of the reasons why we wanted to do very contemporary music. We didn't want to make it a nostalgic project; we already did that with the I Care 4 U album. The idea was to release new music for her diehard fans, and also reintroduce her music to a new generation that doesn't really understand how much influence she has in the music that they're listening to today."
The project seems to be a long ways away and already there is controversy. I feel it really kills the memory of the artist when other people get involved in their art, with Aaliyah's cousin heading this project. While he may be trying to appeal to a new audience by using Drake, it really is not likely what Aaliyah would have done, and the fact that both Missy Elliott and Timbaland are not going to be involved in the product is crazy. Hopefully this does not end up in as big a trainwreck as it appears to be headed…
Action Bronson Signs To Vice Records

Some good news for underground rap fans is that up and comer Action Bronson has signed a deal with VICE Records and Warner Bros. Records. Although Bronson is now signed to a record label he stated that this will not affect the quality of his music, stating,
"Vice/Warner Bros.is the label," he wrote. "I promise to never make candy cane bullshit music as long as I live!!!!!!!"
Bronson has been busy these last years releasing several albums including the critically acclaimed ,i>Dr. Lector and Well Done with Statik Selektah. The first release on the new label has not been announced. This is a huge step forward for Bronson who has been busy dropping albums as well as high profile guest spots over the last year. Hopefully he is able to stay true to his word and continue to release quality music the way he wants, but with a slightly larger budget…
Eminem Performs Secret Show

Eminem surprised his fans last week by performing a secret show in New York city at the Hammerstein Ballroom. Eminem was part of the G-Shock 30th anniversary party. During his surprise set, Em explained why he was thankful for his fans and dedicated his performance to others who were also struggling.
According to several reports, Eminem shared with fans that he "wouldn't have gotten out of that dark place without y'all." Em was seemingly alluding to his bouts with addiction. He went on to say that his performance would be "dedicated to anybody tonight who's been through personal struggles."
This is a cool story and something that is missing in hip hop right now. Eminem went out there and performed a surprise show for free, with no publicity just for the love of performing. This truly showed how much he cares and respects his fans and his music. Slaughterhouse opened up for Slim Shady and this is more great publicity for the group, who are preparing their Shady Records debut at the end of the month.
Best of the Rest
Flavor Flav Owes Taxes
Another hip hop star has found himself in hot water with Uncle Sam, as Flavor Flav of Public Enemy apparently owes over $900,000 in back taxes from 2006-2004. Another reason why hip hop artists need to hire someone to watch their finances to ensure that issues like this do not creep up. It is unlikely that Flav has that amount of money lying around at this moment, so he may find himself in deep trouble…
Big KRIT & Yelawolf Collab Album in the Works
Joining the many artists who have stated they are releasing collab albums in the coming year, Big KRIT and Yelawolf have announced that they are starting work on their collab effort, Country Cousins.
Big K.R.I.T. spoke on the album,
"It's coming out," he confirmed. "The lyrical content, for one, is going to be crazy. Because if you know anything about Yelawolf, he's extremely lyrical person. So I'm excited to get in the studio and go toe-to-toe with him, lyrically. It's going to be a friendly competition with that. And then just really making something that's probably never even been heard before."
KRIT stated that he will produce most of the album,
"I plan on it, I mean, that's the plan. I might reach out to other producers, too. Just to be on the road, it's hard to be as creative as I'd like to be. I just want to make sure the record is 100 percent, just crack."
Game in Legal Trouble For Missed Shows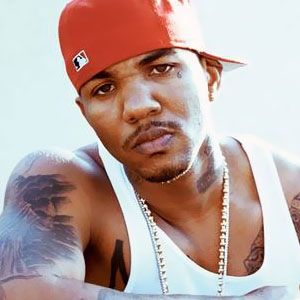 Promoters in Lebanon are suing the Game for $250,000 for two cancelled shows in July 2011. The Crystal Group claims that they wired the Game $30,000
The suit claims that The Crystal Group suffered significant damages due to a last-minute cancellation. The group states that it lost money on promotions, hotel and travel expenses, ticket sales, and refunds.
The lawsuit also provides that despite rescheduling the canceled show, Game still skipped out on the performance, which was to be held in Dubai.
This is an interesting story, and comes on the heels of the Game cancelling his performance last week at the Gathering of the Juggalos last minute as well. Game stated that reason for the last minute cancellation at the Gathering was due to a hand injury that left him unable to fly.
Release Dates & Album Updates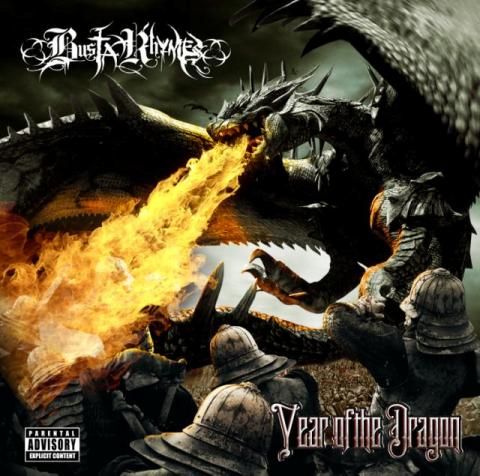 A couple updates in terms of releases this week, as Busta Rhymes gave info on his free album from Google Play, Year of the Dragon will be released August 20th. Busta recently signed with Cash Money Records and has been giving some great guest spots over the last year, so anticipation for this album and his debut from Cash Money is at an all time high.
Machine Gun Kelly has announced that his debut album, Lace Up will be released October 9th. I haven't really heard enough MGK to make a judgment, but he has been making a name for himself over the last year, and will have a lot of pressure to deliver a stellar album come October.
Last the posse album by GOOD Music, Cruel Summer has been pushed back from September 4th to September 18th. The reason for the delay has to do with the addition of some guest spots on the record, most notably from Mos Def. Hopefully this is the last delay and that the guest spots make the final album.
The rest of the dates can be seen below with new additions underlined, and anticipated albums in red!
August 14
2 Chainz – Based on a TRU story
Insane Clown Posse – Might Death Pop
August 21
DJ Khaled – Kiss The Ring
Brother Ali – Mourning In America & Dreaming In Color
Busta Rhymes – Year of the Dragon
August 28
Slaughterhouse – welcome to: Our House
DMX – Undisputed
Madchild (Swollen Members) – Dope Sick
Stu Bangaz & Eric Vanderslice – Diggaz With Attitude (D.W.a.)
September 4
T.I. – Trouble Man
Blu and Exile – Give Me My Flowers While I Can Still Smell Them
Chino XL – RICANstruction
September 11
Saigon – Bread and Circuses
Ludacris – Ludaversal
September 18
Skyzoo – A Dream Deferred
DJ Drama – Quality Street Music
Ne-Yo – R.E.D.
Kreayshawn – Somethin' Bout Kreay
Wiz Khalifa – O.N.I.F.C.
G.O.O.D. Music – Cruel Summer
September 25
Lupe Fiasco – Food & Liquor 2: The Great American Rap Album Pt. 1
Murs & Fashawn – This Generation
October 2
Bobby V – Dusk Till Dawn
Kendrick Lamar – Good Kid, m.A.A.d City
October 9
MGK – Lace Up
October 23
Vinnie Paz – God Of The Serengeti
November 13
50 Cent – Street King Immortal
Other Recent Announcements
Busta Rhymes – Year of the Dragon
DPG – Alumni [Early 2012]
Asher Roth – Is This Too Orange [TBD]
R.A. the Rugged Man – Legends Never Die [Mid 2012]
Inspectah Deck and 7L & Esoteric – CZARFACE [Mid 2012]
Cee Lo – Everybody's Brother [2012]
Goodie Mob – Age Against the Machine [2012]
Kool G Rap & Necro – The Godfathers [2012]
Exclusive 411wrestling.com Interviews
M.O.P.
Jedi Mind tricks
Evidence
Slaine
Apathy
Tech N9ne
Atmosphere
Saigon
Swollen Members
http://www.youtube.com/user/kidbillrock
TWITTER
http://www.twitter.com/Bill_411mania
http://www.twitter.com/411mania
http://www.twitter.com/411wrestling
http://www.twitter.com/411moviestv
http://www.twitter.com/411music
http://www.twitter.com/411games
http://www.twitter.com/411mma
NULL