January's Essential Albums Reviewed: Weezer, Ashnikko, More
February 3, 2021 | Posted by
The music industry is slowly shaking off the Christmas inertia. The best ofs are beginning to be being withdrawn from the shelves and new music is finally starting to find it audience, so it's time 411 filled you in on the biggest and best releases from January 2021.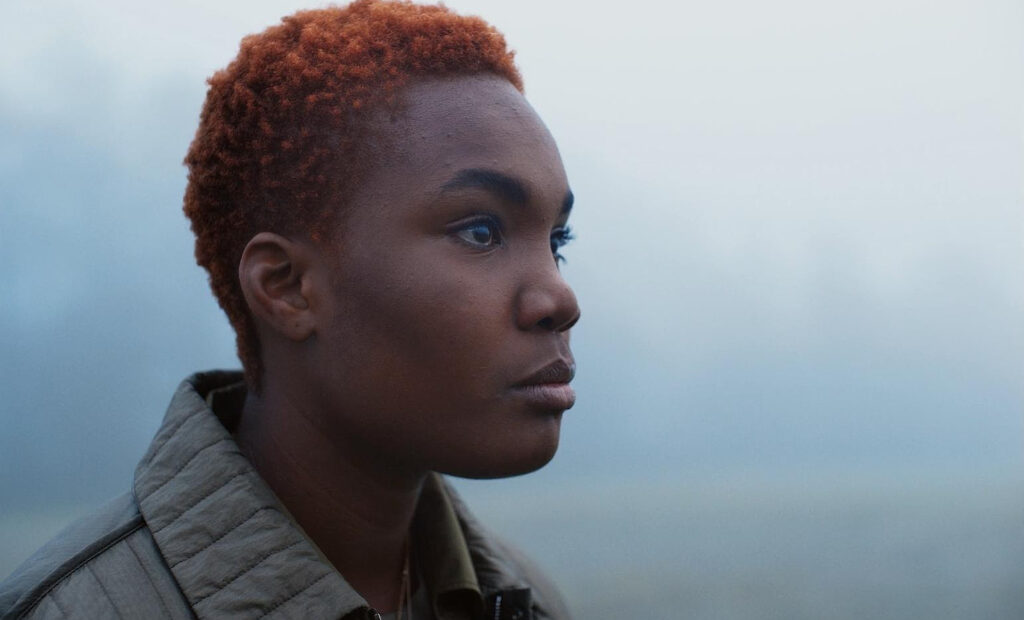 Arlo Parks – Collapsed In Sunbeams (Indie-Soul)
Arlo Parks debut is effortless and assured. She saunters onto the stage with a devasting lyricism that deftly dissect an open-hearted, yet eagle-eyed existence in the heart of modern London. The devil is in the detail and Arlo has an incredible knack for delivering lyrics that are so wonderfully specific that they cannot help but paint an intimate portrait of place, space and even culture: "I licked the grief right off your lips. You do your eyes like Robert Smith". It's a genuine delight to lay back, take a load off, and simply drift along, perched on Arlo's shoulder as she navigates her relationships and wrestles with the depression that it suffocating her partner. Arlo has this incredible ability to slip from the most irreverent and dreamlike of observations ("eating rice and beans, paintin' Kaia's bedroom, think she wanted green"), right into these cripplingly admissions ("I know why we lasted two months, could not hold my had in public"). The listener is forced onto their edge of their seat. There's endearing believability to spirit, she's trying to live in the moment, but these nagging snapshots of heartache keep seeping up from her subconscious. No matter how sedate, tender and softly soulful the compositions may be, there's no knowing when the next gut punch is coming.
Collapsed In Sunbeams can get caught in a strange middle ground at times. The arrangements are expertly observed. It matters little whether she's riffing on In Rainbows' period Radiohead ("Eugene") or riding a tightly looped piano samples backed by blistering jazz percussion ("Porta 400"), every inch of this LP sounds sumptuously controlled and glorious understated. However, while it may be tasteful in the extreme, it can veer dangerously close to easy listening territory. Equally, while Arlo manages to weave beautiful tapestries with her spidery poetry, rarely does she alight on any truly memorable hooks or attention-grabbing arrangements. Instead, Arlo is controlled and silky in her thoughtful sorrow. Collapsed In Sunbeams is both beautiful and mundane. Listen to it on Tuesday and it's a modern indie-soul masterpiece, give it a spin on Sunday and it's mere wallpaper music. But perhaps that the point. The music suits Arlo's subdued, conscientious and analytical soul. Collapsed In Sunbeams is destined to mean absolutely everything to some and invoke apathy in others – and there's nothing wrong with that. Arlo Parks pen too damn gripping be denied, but a little more dynamism in the compositions would be welcome whenever her sophomore offering arrives. [8.0]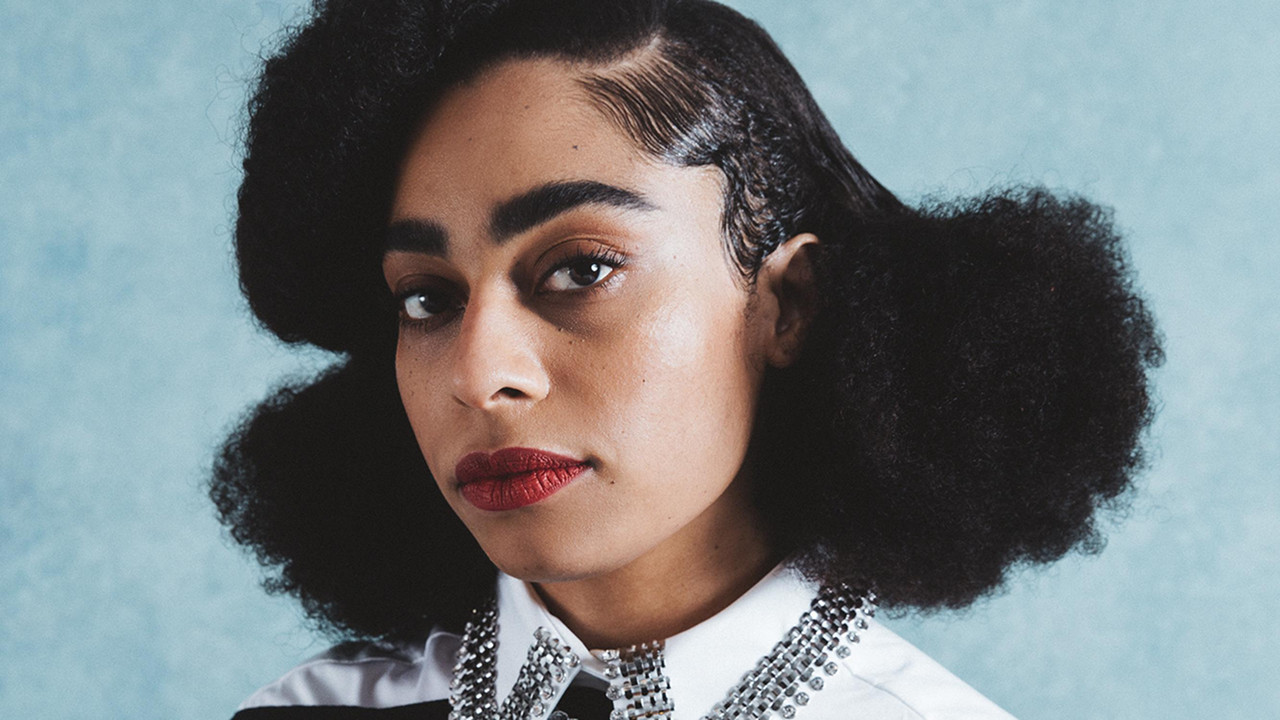 Celeste – Not Your Muse (Soul)
What a voice. Let's not beat around the bush: Celesta has a rich, solemn and deep reaching vocal that is simultaneously singular and in keeping with the great tradition of big room soul singers of yesteryear. Not Your Muse is a debut that is easy to critique in places, but no one should lose sight of the ferocious talent lying at the heart of this frustrating nearly-not-quite debut. Like Lianne La Havas, Michael Kiwanuka and Laura Mvula, it might take a decade for Celeste to release her perfect start-to-finish statement, but, based on these 12 tracks alone, every band leader and producer worth their salt should be bending over backwards to work with Celeste. Of course, why think about the future, when Celeste is the sound of 2021? Well, because Not Your Muse is a tantalising glimpse of something greater. Celeste is defiantly interesting. Her verses draw the listen in with their vulnerable angles and brooding idiosyncrasies, but sadly have an nasty habit of blossoming into pedestrian or underbaked choruses. The same is true of the instrumentation. Celeste teases her listeners with great jazz, blues and soul allusions, but frustratingly tends to run out into the middle of the road right as the chorus rolls around. Naturally, the middle of road isn't the coolest place to be, but even "Stop This Flame", with its chorus that feels painful predictable, still hits ungodly hard precisely because the central performance is so damn rich.
Intriguingly, the album's best moments are its most subdued. "Ideal Woman", "Not Your Muse", "The Promise" and "Some Goodbyes Come With Hellos" point to gloomier and more lonesome vision of tortured singer-songwriter. This darker more daring Celeste's time will come, but for now it's worth celebrating an album that dispenses hits with alarming regularity ("Love Is Back" is buried on the back end).
So fear not, Celeste debut is a triumph, even if it does include one of the worst sequencing decisions in human history: honestly, if you want to include her Christmas advertising campaign single as a sneaky after the credits closer, go for it, but why on earth is the saccharine "A Little Love" sandwiched between "The Promise's" wistful reflective longing and the wonderful ode to letting go of your emotional burdens that is "Some Goodbyes…"? It's genuinely infuriating decision that rips a stunning and sorrowful coda apart for no good reason. [8.0]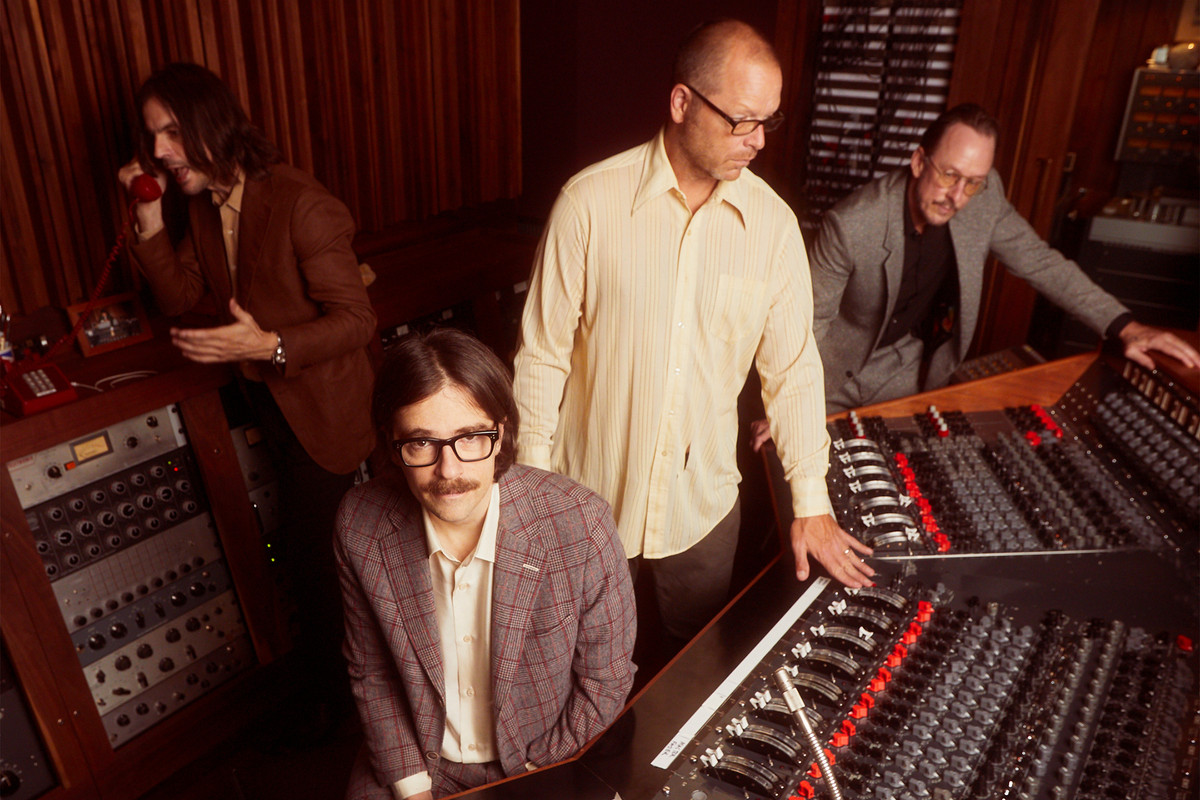 Weezer – OK Human (Rock)
Rivers Cuomo's desire to chase hits and throw his bandmates headlong into even the most feckless of trends has resulted in more than a few disastrous chapters in Weezer's back catalogue. However, all the melodramatic and at times bad taste experimentation has seemingly culminated on OK Human, Weezer's really rather magnificent pop-rock musical about a socially anxious outcast drifting his way through a world of big data, social media and binge watching. Rivers has blown out these songs to their most ridiculous and syrupy extremes: whether solemn or hopeful, the result is an endearing if farcical collection.
The concept is genuinely compelling and at times it's easy to imagine a curmudgeonly Thom Yorke walking the streets of LA with his hands in his pockets, avoiding eye-contact, wrapped up in his audio edition of Mrs. Dalloway as he sneers at the zombies that surround him. Of course, being Weezer, almost every inch of this overly sincere LP is somehow ironic. Even the orchestration feels wilfully trite, like a strangely sincere parody of Jeff Lyne. They know it's silly, we know it's silly, but we live a surreal age. The world is glued to screens (and loving it!), but while most songwriters are clutching at human connection, Weezer are diving into the digital abyss. Rivers, always one to swing for the fences, has zigged to produce a delightful goading pop-opera. OK Human is certainly saccharine and far too cute, but it isn't sickening – in fact, Weezer's latest is curiously charming. [7.5]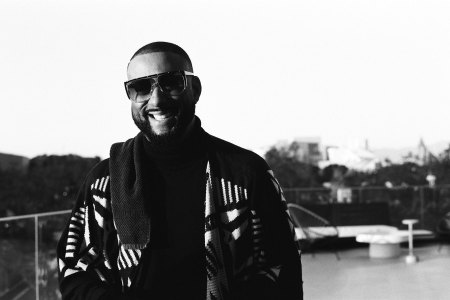 Madlib – Sound Ancestors (Instrumental Hip Hop)
 Madlib is no stranger to critical acclaim, his beats and gorgeously understated instrumentals have granted Freddie Gibbs' finest bar an air of both eerie menace and cool sophistication. The producer is unlikely to garner as much attention for his largely instrumental beat work, but Sound Ancestors nevertheless represents a dazzling highpoint in the producer's catalogue. Mixing skittish breaks with lingering jazz and indie ennui while retaining plenty of street level bite, Sound Ancestors is a glorious and soulful listen. The record may be icy and immaculately composed, but it never feels detached. The breadth of Madlib's talents are highlighted on "Dirtknock", a scratchy and low-fi remix of "Searching For Mr. Right" by underground indie trailblazer's Young Marble Giants. Madlib's touch is light as he brings the great proto-xx sound of the 70s to new and unexpected audiences. Whether he's dealing in dub, J-Dilla or flamenco guitar, Madlib is delicate and sensitive in his treatment of these sumptuous sounds, but never so respectful as to appear anonymous. The result is a pulsating and strangely unified collection of tender, lingering grooves. Serene-yet-unsettling, Madlib is in the midst of a remarkable purple patch. [8.5]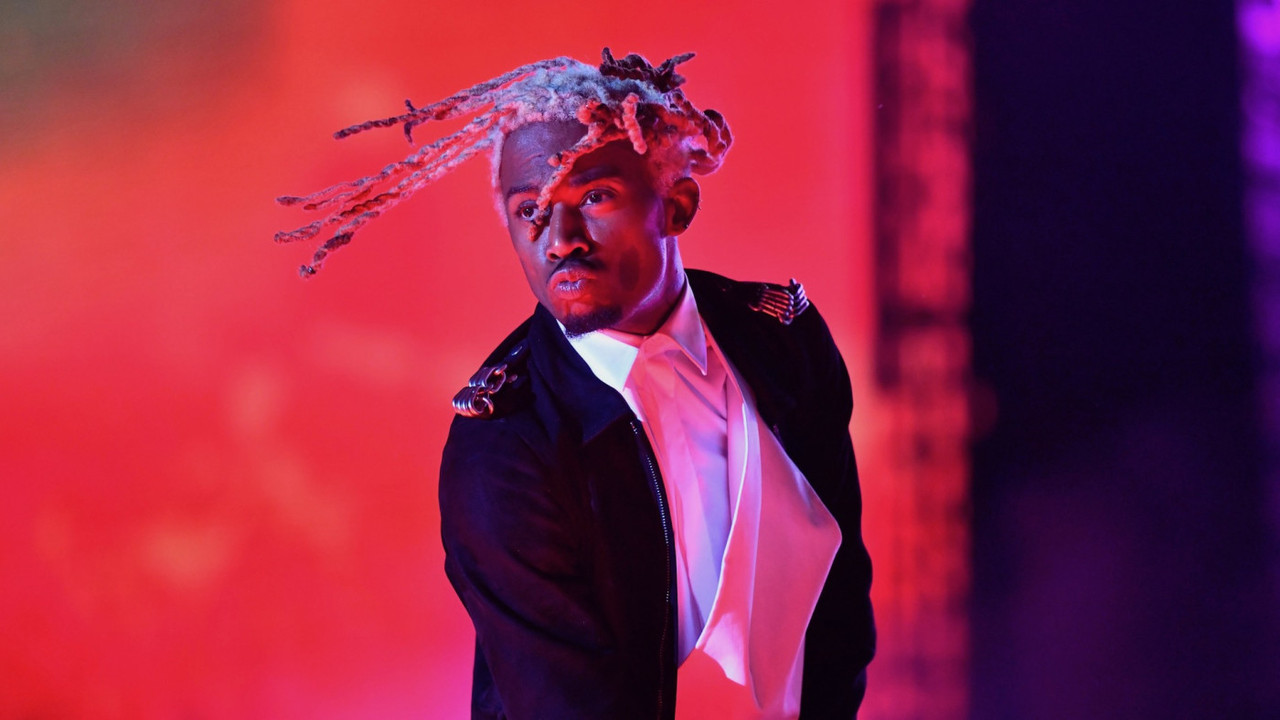 Playboi Carti – Whole Lotta Red (Rap)
Is there any point critiquing a Playboi Carti record at this point? The preposterously influential rapper is at the Atlanta vanguard attempting to move trap and modern rap into an alien stratosphere. "When you feel like this, can't nobody tell you shit", that might as well be Carti's motto, because Whole Lotta Red is less an album than a vibe. This much vaunted release is both dynamic and mundane, futuristic and tedious, vibrant and dull. It is simultaneously far too long and greatly lacking in forethought and finesse.
Carti is the life and spirit of the party, overflowing with charisma and riding some of the most chaotically inventive beats the 21st Century has to offer. Unfortunately, great swathes of the material reek of coasting. Die Lit felt similar and ended up being essential listening for a generation, so perhaps there is little incentive towards refinement. The sensation is so surreal that, when Kanye and Cudi arrive with traditional, coherent narrative flows, they feel like relics of the long distant past. Whole Lotta Red is an onslaught of micro-trends, single line hooks and wilfully idiosyncratic vocal contortions. Is it an album? Barely. Would anyone realistically sit down a listen to it front to back? Probably not. Could it define the next 12 months of rap and club music? Almost certainly. [5.5]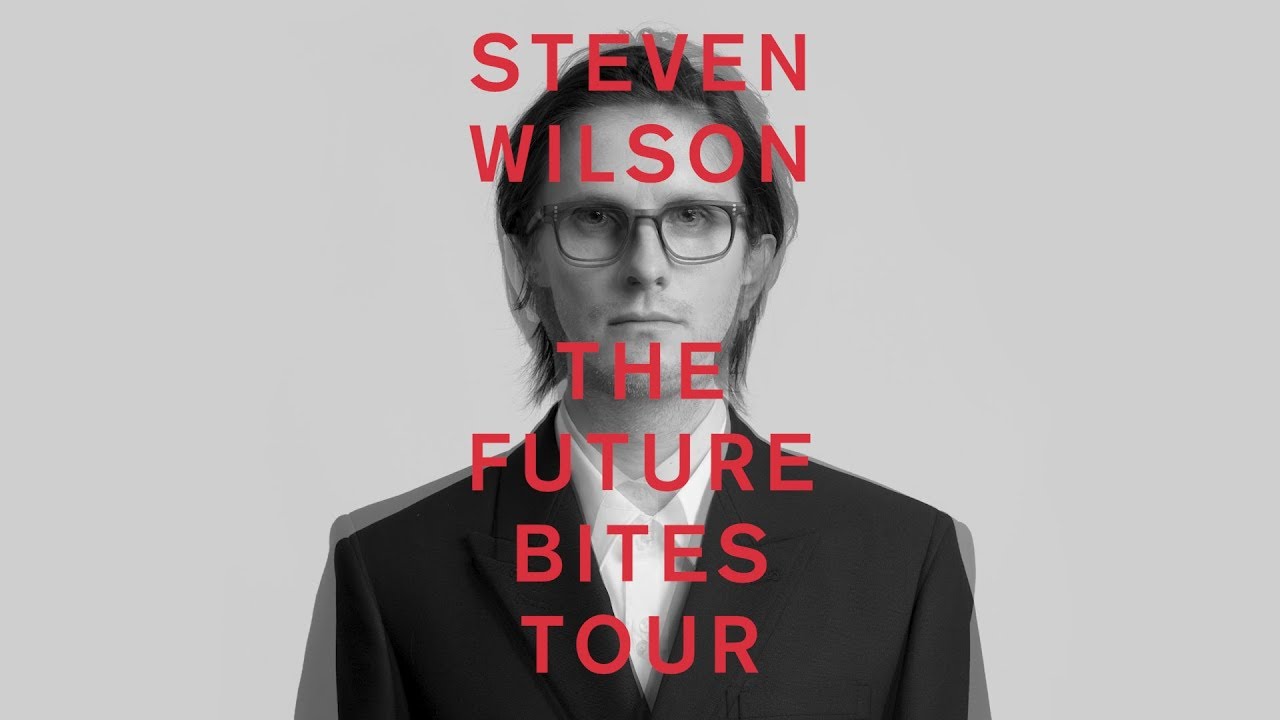 Steve Wilson – The Future Bites (Synth Pop)
The former Porcupine Trees maestro Steven Wilson is deliberately departing from his past trajectory. There are ambient flourishes, but The Future Bites is about as far removed from prog and psych as it gets. This icy and restrained synth pop odyssey is a loose concept album about consumerism and technology run amok – okay to be fair that does sounds like modern prog – but Wilson's debut is really an exercise in imitation. Sedate and orderly, much of this precision engineered synth-pop has the uncanny valley air of Hollywood soundtracking. The burbles, grooves and ambient noise arise perfectly on cue, but it never feels real. It's all too posed, too loving in its adulation of the past and far too trite in its lyricism. Depeche Mode were famous for their leaden lyricism, but it was underwritten by genuine passion and an angst that punctuated even their coolest arrangements. Wilson never manages that kind of ingenuity, nor does he capture the creaky strangeness of Kraftwerk. Instead, he's in this appalling middle ground. Like a sitcom with signposted gags and canned laughter, Wilson's vision is too knowing for its own good. It's impossible to fault the compositions or production, everything sounds immaculate, but concept falls flat. The Future Bites feels neither funny nor bleak, neither insightful nor interesting. "Personal Shopper", for example, is practically perfect on paper, but it's a chore to listen to. Radiohead made the point better with the throwaway "Fitter Happier" and just imagine the same concept handed to The Pet Shop Boys or Depeche Mode, picture their work dripping with sardonic humor and a righteous outrage, and you'll understand exactly what The Future Bite is sorely lacks. Steven Wilson is an incredible musician, but this isn't his best work. Luckily, thanks to wonders of our streaming society, we can all go and listen to Talk Talk or Soft Cell instead. [6.0]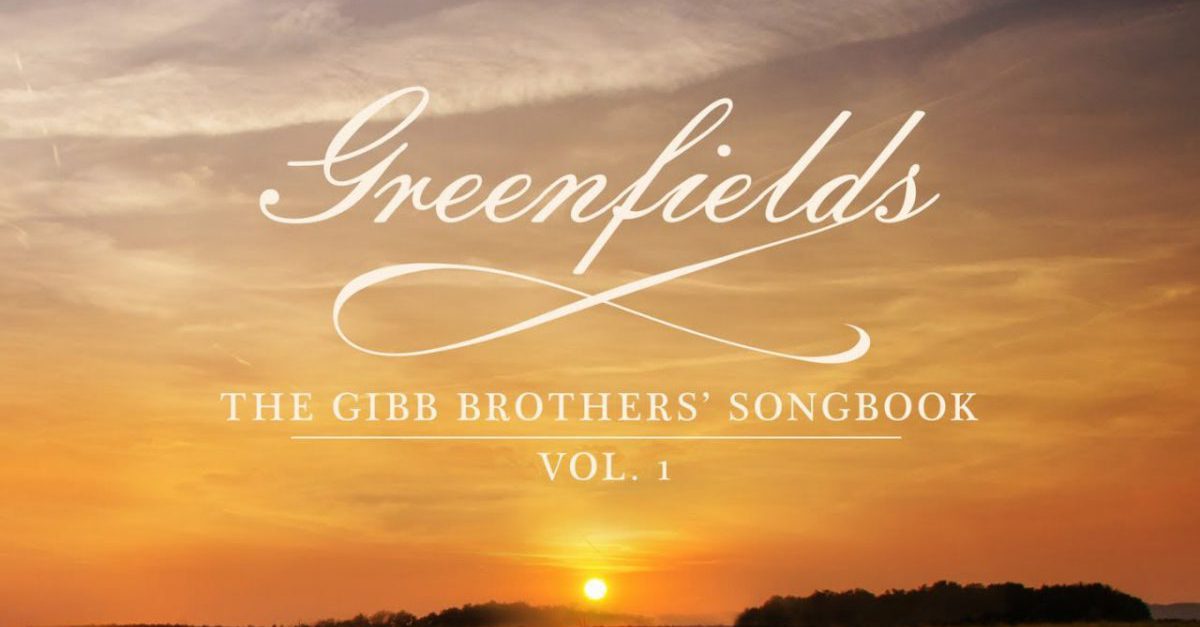 Barry Gibb – Greenfields (Country)
The Beegees have an astoundingly deep songbook that has sadly been defined by the runaway success of the Saturday Night Fever soundtrack. The Beegees certainly produced some of the hardest hitting and most irresistible disco anthems imaginable, but the brothers Gibb were songwriter first and foremost, who migrated through proto-pop, psychedelia, folk and lush orchestration of 70s soft rock before alighting upon those insistent disco rhythms. Greenfields' sees Barry take his incredible oeuvre to Nashville to re-record his greatest work alongside the modern greats of country music. Showing a breadth of knowledge, Gibbs is happy to rub shoulder with stadium fillers (Keith Urban, Little Big Town, Sheryl Crow), but also to embrace the grit of modern americana with Gillian Welch, Dave Rawlings, Jason Isbell and Allison Krauss – as well as those stars who sit between the extremes (most notably Dolly Parton and Miranda Lambert). This broad survey is perfect for Gibb, a songwriter and singer who was always determined to stretch his sounds from the smoothest of radio funk all the way to the most insular of folk tales. The result is a luscious collection that manages to both reimagine and celebrate the glorious sounds of the 1970s. It's a tribute to Gibbs' belief in the project that not only does he serve up a countrified take on "Jive Talkin'" alongside Miranda Lambert, but he has chosen to resurrect "Butterfly", a childhood song he wrote with his brother Robin, which is lent plenty of rusty ache by Gillian Welch and Dave Rawlings. [8.0]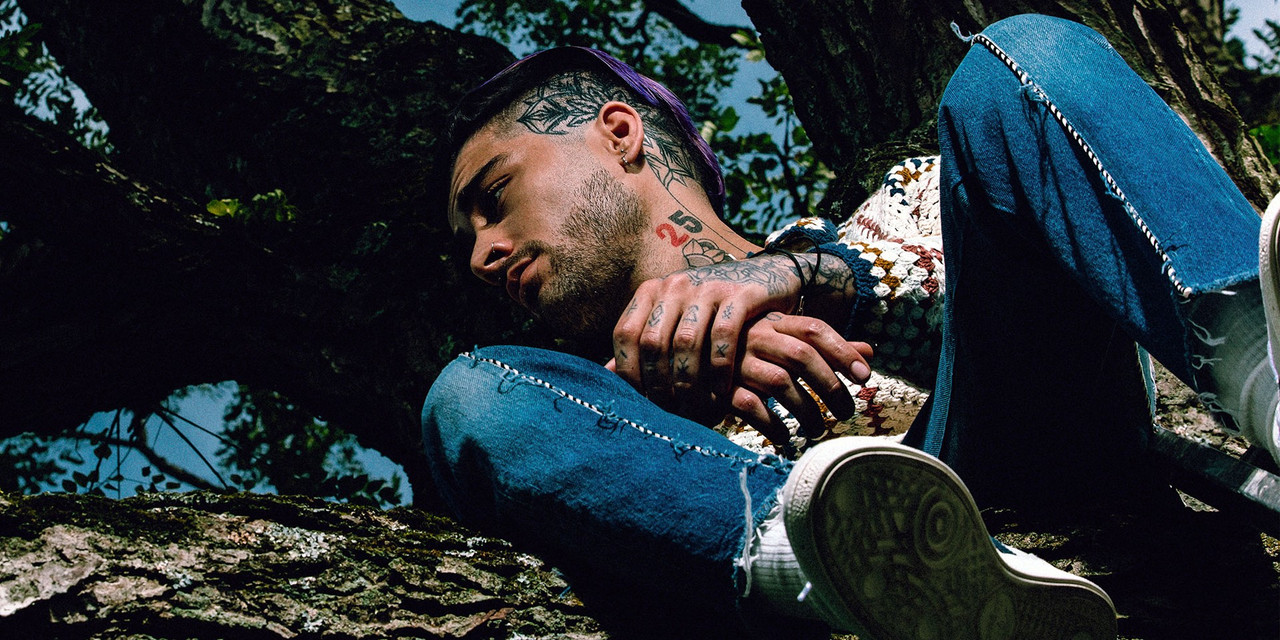 Zayn – Nobody Is Listening (R&B)
It is almost painfully unfair. Zayn is trying so very hard. He's pulling all the right somber and serious poses. He's looking his audience dead in the eye and supposedly letting us into his sordid celebrity world. He's got a soulful falsetto and a host of immaculately sculpted arrangements that simultaneously that point to the best of 90s and 70s R&B, while retaining a distinctly modern sensibility. He's doing his best to create a world of high-stake sex, where a single fuck can be both earth shattering and soul crushing. He's ruminating on jealously and callousness respectively. He's even doing loads of drugs (I know this, because he keeps telling me, you know, like Kacy Musgraves, but without any of the charm). He's following all the steps laid out in Steamy Futuristic R&B For Dummies, but somehow Nobody Is Listening sounds ungodly flaccid. It's just not fair. Everyone loves it when The Weeknd pulls this shit, why is so easy for him? But perhaps that's the point. The Weeknd's best work is effortless in its sordid anguish and chart-topping resplendence respectively. Zayn makes sex sound like hard work. Nobody Is Listening is one of those strange records that tries so hard to remind the listener of the great R&B of both yesterday and today that it can't help but pale in comparison. The true tragedy emerges when one of those said stars arrives. Syd crops up on "When Love's Around" and her vocal is so supremely controlled, wounded-and-yet-alluring, that it's hard not to be moved even as she sings in the silkiest and sleepiest of tones. Zayn's performance is perfectly serviceable and "When Love Comes Around" truly is a lovely little duet, but when it's over, I find myself desperate to put Fin or Ego Death on and skip out on the remainder of Nobody Is Listening. It's a feeling that recurs over and over again, be it with Nu-Edition or even Phil Collins. Zaid clearly has better taste than judgement, let alone execution. The appallingly named, woe is me, hater-bemoaning, celebrity ennui of "Unfuckwitable" finally made my mind up, he's right: I don't fuck with Zayn. [3.0]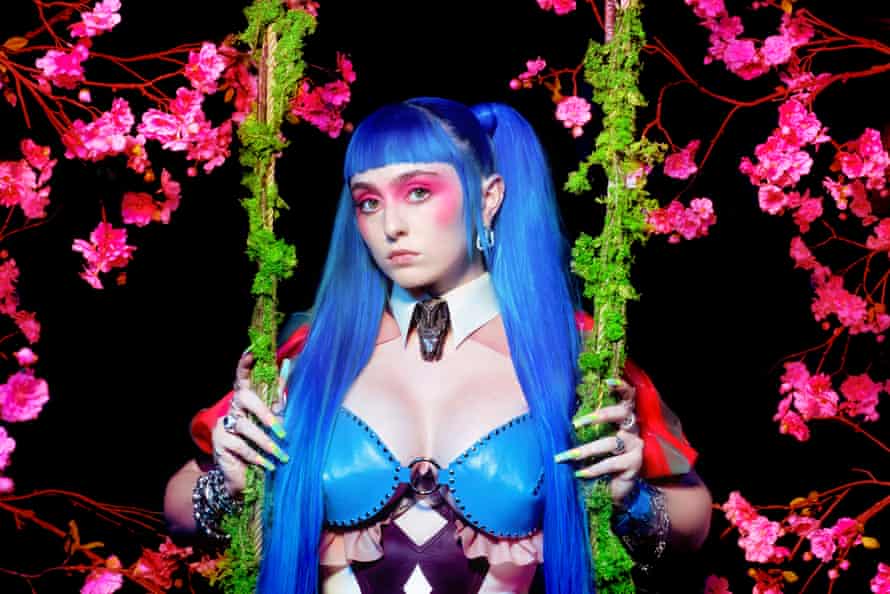 Ashnikko – Demidevil (Pop)
Ashnikko is out for revenge on Demidevil, an album that eviscerates her ex in the most garish, knowingly grating and visceral of terms. At its best Demidevil feels like being dismissively slapped in the face with a double-ended dildo, but unfortunately there are moments where the songcraft and lyricism fall short of the braggadocious attitude. Ashnikko is the perfect product of the post-anti, post-Cardi, post-Eilish, post-PC, post-trap, post-Paramore pop scene. She has a strong artistic vision, bold sonics, a give no fucks attitude and bags of snappy putdowns. Unfortunately, while Ashnikko is routinely hilarious in her savagery and sordid indulgence, without the demented visual element, the music feels strangely flat and one note. The volume is turned up to 11 (as is Ashnikko's vocal delivery), but while the singer's wilfully idiosyncratic phrasing allow her best lines to feel iconic, more often than not the songs themselves disappear into an amorphous loud nothingness. It is fair to ask who wants shades of grey on an album that thrives on bombast and vengeance, but a little subtlety and craft would go a long way to ensuring Ashnikko's balls-out bravado lingered a little longer in the memory. Demidevil is a barrage of haymakers, but the trouble with wild swings, is that after a while they become predictable and easy to slip. Still, when Ashnikko's does hit, she hits fucking hard. [7.0]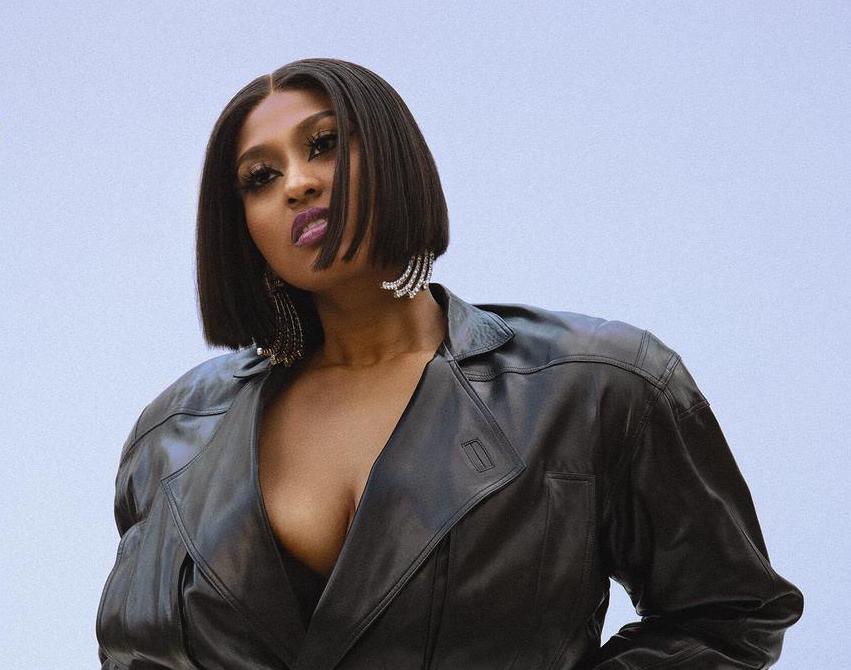 Jazmine Sullivan – Heaux Tales (R&B)
Heaux Tales starts with a strident treatise on a woman's right to find sexual satisfaction on her owns terms and it would be natural to expect a headstrong, overly-literal, "love yourself" record to ensue, but Jazmine Sullivan is far too canny for that. Instead, what unfolds is a sexy, sensual, brazen and beautifully sung take on the vacillating power dynamics of lust. Jazmine is never holier than thou. One moment she's on cloud nine, positively craving her lover's cock; the next she's snappily joking with her girlfriends that the only reasons she sleeps with her man is to make sure that he actually does things for her. Between these visceral and cynical extremes Sullivan reflects on knotty human circumstances. Across Heaux Tales she will succumb to her libido and cheat on her girlfriend, only to then own up and take responsibility for this rash moment of pure hedonistic foolishness. Later she'll find herself depressed in her bedroom, dreaming of a rich rapper to take her away from her mundane life and "buy [her] a booty". This is Jazmine Sullivan's greatest strength: she has her head screwed on straight, but she's not beyond temptation. She wants to transcend and 'do better', but she's just as susceptible to luxury dreams and cheap fucks as the rest of us. The hooks could be tighter, but the performance, palette and meme-worthy lyricism are there in spades. [8.0]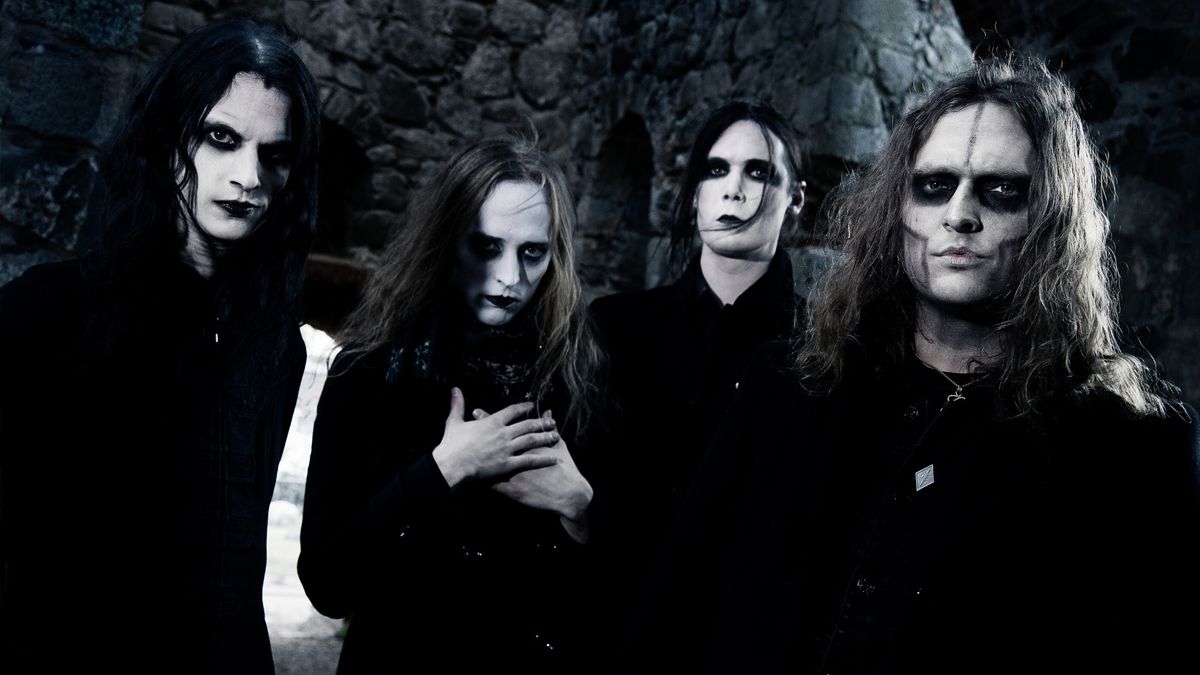 Tribulation – Where The Gloom Becomes Sound (Metal)
It might not be the most metal of sentiments, but by god is good to hear some genuinely warm guitars on a hard rock record again. In an era where metal's auteur bands are obsessed with punishing grooves, dense walls of sound and ghostly atmospherics, there is a simple joy hearing the six-string soar. Swedish metaller Tribulation might be wondering what on earth this review is on about. After all, the glorious Where The Gloom Becomes Sound, from its name on down, is hardly a barrel of laughs. After all the album opens with blistering white skeletons, enticing devils and cries of doom before alighting on the cheery conclusion that: 'this is their requiem, a dance in the absence of god'. Nevertheless, Tribulation have this incredibly uplifting power. Their rhythm section thunders like demonic cavalry stampeding towards oblivion, while the lead guitar slides and winds with seductive theatricality. Then there's Johannes Andersson, sure he gruffly growls his lyrics like a typically sadistic Scandinavian black metaller, but even his most absurdly macabre lines are underwritten by a flamboyance. Whisper it, the lad knows how to deliver one hell of a hook. He is an unholy pied piper. The type of preposterous frontman capable of getting crowds singing along with Tribulation's savagery rather than merely nodding their heads like appreciative musos. Where The Gloom Becomes Sound is grandiose, glorious and gothic, not in the sense in the eye-liner and leather sense, but by capturing the ornate alien abundance of the 19th novelists. [8.0]
Viagra Boys – Welfare Jazz (Post-Punk)
Viagra Boys' romper stomper of a debut record overflowed be gobby humor and broken grooves, but it felt like a glorified live record. The type of music that would feel blistering when crammed in sweatbox with an overloaded soundystem and no room to breathe, but feels somewhat redundant when sitting at home tapping your toe. Well lucky for us, Welfare Jazz takes the eclectic punk experimentation of their debut and transforms it into something, if not exactly slicker, then bolder, more coherent and more ambitious. Welfare Jazz is a lurching, stomping, smashing journey, which retains the fizzing energy and the urgent desire to move that defined their debut. The best comparison might be Iggy Punk's The Idiot. The spirit of punk and the sardonic snarl remains, but under the hood there has been a fundamental shift towards something ever-so-slightly avant garde. There's even a post-punk country turn thrown in for good measure at the death. Amy Taylor arrives with a comically put on accent drawling: 'He ain't been laid in a month of Sundays/I caught him once and he was sniffin' my undies'. Don't worry, Welfare Jazz is still a broken pub disco record that wears its amateurism on its sleeve, but this time the Viagra Boys are cutting a whole lot deeper. That being said, if you dare take them too seriously, Welfare Jazz happily spit in your eye. [8.0]
---
There are so many intriguing records that I haven't had the chance to check out properly, but it's well worth giving the new albums by the following artists a spin: Goat Girl, You Me At Six, Anna B Savage, Steve Earle, Daniel Knox, Shame, Langhorne Slim, Beach Bunny, Palberta, Pearl Charles, The Body, Nancy and Sleaford Mods.