King Princess – Cheap Queen Review
November 1, 2019 | Posted by
King Princess – Cheap Queen Review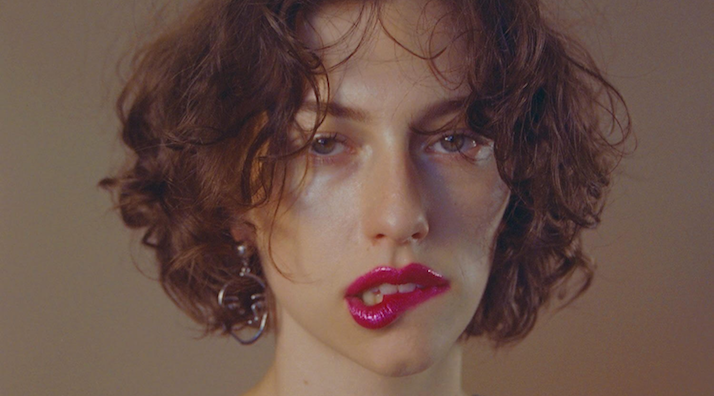 Who needs hit singles? It would appear the 1960s have returned as King Princess follows in the footsteps of a whole host of hotly tipped pop debutants (most notably Billie Eilish) by ditching the songs that shot her to superstardom. Mikaela Mullaney Straus, aka King Princess, set out her stall as a neo-classic balladeer and a queer pop icon on the beautiful judged "1950" and the audacious "Pussy Is God", but neither single graces Cheap Queen. It might be churlish to turn our noses up at a slice of perfect pop, but there is something endearingly ambitious about the idea of a young artist more interested in creating a coherent start-to-finish statement than ensuring the maximum number of spins.
Ironically, the streaming platforms that were supposed to destroy the idea of the album as pop's essential art form have only reinforced its relevance for young artists. When hit singles are accessible at a listener's fingertip 24/7 and can be released at the drop of a hat, what is the point in putting them on an album? The days of quickly tossed together records, fronted loaded with three hits and padded out with whatever unfinished out cuts happen to be left lying around, may well be over (for serious artists at least).
King Princess is bolder than most. The archly romantic "1950" – which tells the story of Mikaela and her lesbian lover revealing in the conventional gender roles of a "straight" couple (with King Princess assuming the role of protective male) – would have been a perfect thematic fit for Cheap Queen. After all, this debut album is a lusciously understated and wholly committed deep live into romantic love told from the lesbian perspective. However, "1950's" coy crackling nostalgia would have been a sonic outlier. Cheap Queen is a serious, sensuous and at times severe slice of adult contemporary R&B filtered through an indie rock upbringing and unwritten by an anxiety that her breakthrough single lacks.
A conscious decision has been made: King Princess has stripped away the bravado and playfulness from her sound. Her debut album is less a celebration and more an act of pure adoration: she is immortalizing the defining relationship of her young life. She is head over heels in love and hard on herself. Cheap Queen intimately inhabits King Princess' subconscious as she lusts after, lingers around and truly cherishes her former lover. On the surface the album is warm and embracing, but it's underwritten by the sorrow of a chronic over-thinker navigating a complex and defiantly modern psychosexual landscape.
The gorgeous and swooning "Ain't Together" sets the scene. Mikaela and her lover are perfect together and they are fully committed (verbally), but they continue in an open-relationship because, well, it's more fun. It is both exactly what they want and a cause of deep psychological doubt ("We say "I love you", but we ain't together, do you think labels make it taste much better?"). The two women understand each other on their own terms, they are frank and honest, but King Princess can't escape the urge to try to convince her partner to love only her. Of course, all this tension and the excess pressure that results can lead to only one conclusion: they ain't together, anymore.
"I'm going out too much and talking about myself too much". King Princess presents herself in a pleasingly biographical fashion. She is a famous: people want to surround her, lovers are easy to find and she is becoming conceited. It's the kind of honesty that might make her easy to dislike, were it not contrasted with her romantic vulnerability. She's cocksure, but hopeless. When her lover call her up, high as a kite, she's putty in her hands and instantly becomes her submissive plaything ("I just want to be your pretty girl when you want it"). She's not the only one caught in this woman's web, on the sublime "Homegirl" King Princess paints the image of a crowd of men having their heads turned when her lover arrives ("they stare when you walk in the room, like they're looking at heaven"). Of course King Princess is no different, she's lustily eying her, albeit knowing that she will be coming home with her. The track's power lies in this intriguing insight into lesbian love in heterosexual spaces. King Princess is both secure and insecure simultaneously. She knows they just have to play it straight, pretend to be pals for a few hours because they're "friends at the party", but she'll get "my body at home", but what does this charade really say about her lover ("you still look at me like him")? This intoxicating blend of emotions sets King Princess apart from her peers. In a single song she presents security, trust and the mischief of pulling the wool over men's eyes ("you taste like danger, but I feel so safe in your arms"), underwritten by the anxiety of contorting and hiding your true self away in the public eye and the underlying suspicion that your partner might not be true to her word.
Part of Cheap Queen's thrill comes from seeing this vivid portrait of a relationship explored from genesis to crippling breakup. The music isn't always dynamic or inventive, but the narrative threads are too well woven to be denied. The key to album's success is its lack of malice. King Princess offers a masterclass in empathetic songwriting ("your independence throws me off my balance"). She wants you to feel nervous as she furtively falls in love ("she said "meet me at the party", but I don't know nobody…watching me slip over words, it kinda hurts, for what it's worth, I just wanna be with you, babe") so that when the break up is revealed, the immediate emotion isn't anger or disgust, but an overwhelming sadness and a desire to ask: what on earth did I/she do wrong?
King Princess, despite alluding to her partner's potential disloyalty, places the blame firmly on herself. On the time-stands-still stunner, "Watching My Phone", King Princess tortures herself, staring at her phone in the forlorn hope that her lover will call. "I apologize for holding you so tight you couldn't breathe and thinking you'd be fine" – this moment is both incredibly hard earned and remarkably powerful. King Princess has painted her relationship so vividly that it is impossible to not sympathise with Mikaela. She could not help loving someone who explicitly warned her that she required independence, but despite her heartfelt romantic desire we knew it was never going to work out. It couldn't last, but that doesn't make it any less tragic. King Princess is grieving and blaming herself. It is really not her fault. It was inevitable, we know that, she knows that, but that knowledge does little to stop the ache.
Of course, having taken us from wide-eyed romantic highs to the crushing low of watching her relationship dissolve like a salt in water, there was only one way for this album to end. It's time for the rebound and what a rebound it is. The lurching and slow-stewing "You Destroyed My Heart" is a beautiful blend of gloomy dwelling ("you destroyed my heart, now I want somebody good") and absolutely riotous scorn ("but I'm a better fag, and you're an amateur…it's cute you wanna be my friend, it would never work baby"). Whether King Princess is right or wrong, this put down is beautifully foreshadowed. After having to hide her love in front of the male gaze, only to be jettisoned in the end, King Princess is free to throw her lover's quasi-closeted lesbianism and open relationship "freedom" back in her face.
It gets better. "Hit The Back" plays like weepy navel gazing ballad written for an Evita-esque musical, at least at first. For a minute or so, the track is full of lingering regret and shadows of guilt, but then, utterly out of the blue, it explodes into a disco romper stomper as King Princess declares: "Ain't I the best you had?" This is an absolute headrush of contrasting emotions as King Princess finds joy is filthy, sordid, fucking – and why the hell not? There's a magnificent edge to the track, beneath all the carnal escapism (her lyrics are literally soundtracked by panting) there is a coy allusion to King Princess being damaged goods, both wanton and wounded: "I don't care if you degrade me, cause after all, you are my safety". Unfortunately, as brilliantly as "Hit The Back" works in the context of the album and as stand alone anthem for bottoms everywhere, there's no denying that, after the final bridge, when the chorus comes back in, there is a noticeable lack of oomph. A final gear change was required, but the production stays flat. It's still a joy, but "Hit The Back" deserved a bombastic crescendo.
"If this is love, I want my money back". Fittingly, even after the high, Cheap Queen ends not so much on a low, as a downbeat reflection. The power of this endnote lies in King Princess' honesty – "if you think it's love, it is/if you think it's trust, it is". Channelling Lorde's trademark sonics, Mikaela doesn't use her rejection to deny love, instead she recognises that her lost relationship has torn strips out of her psyche and her soul ("I'm second-guessing all the things I used to want to be"). It was fleeting, but it was love: now she's changed, she's the walking wounded and this scar will inform her every new experience. This is the poignant denouement that Cheap Queen both required and deserved: ending on a high would have been a disservice to the very real impact of her three-year relationship with Amandla Strenberg. It was pivotal that the conclusion ring true, because Cheap Queen only works as stunning start-to-finish narrative. King Princess pop is well crafted and worthy, but it's her storytelling and ability to evoke genuine empathy that makes this debut such a resounding triumph.
8.0
The final score: review Very Good
The 411
Cheap Queen is a beautiful ode to a failed relationship told with an incredible honesty. Vulnerable, lustful, heartbroken, cathartic, but never truly vengeful, King Princess runs the gambit of self-lacerating emotion as she explores the psychological scars left by lover who was impossible to either resist or pin down. Cheap Queen's music is good, its storytelling is utterly sublime.
legend