Korn – The Nothing Review
September 20, 2019 | Posted by
Korn – The Nothing Review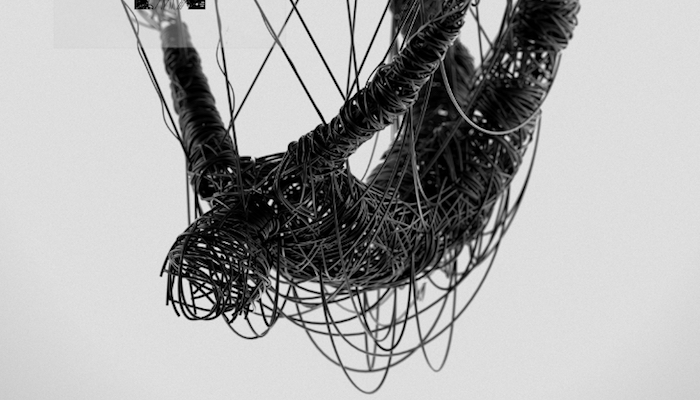 Of all the Nu-Metal icons of the late 20th Century, Korn's future appeared particularly precarious. The Bakersfield five-piece's place in rock history might have been secured long ago, but the trouble with being wilfully eccentric outsiders has been same across the decades and a million fly-by-night scenes: what do you do when the novelty wears off? It's not an issue of gimmickry, Korn have made great records and easily outlived "fad" status. Instead, it's a question of familiarity. How does a strange and uneasy outfit survive the smothering embrace of normality? What do you do when the alien edge of old is replaced by the cosy, sepia-tinge glow of nostalgia?
Korn offered one potential answer in the form of 2011's The Path Of Totality. Jonathan Davis and co. hopped on the latest trend and recruited Skrillex to beef up the band's elastic onslaught with his own brand of brash dubstep. Depending on your tastes, it was either: A) a bombastic lightening bolt of inspiration providing an overnight rejuvenation for a band rapidly approaching dad-rock status, or B) an outright embarrassment: a feeble attempt to chase trends in a transparent and craven fashion. Whatever the case, the band certainly sounded earnest in their desire to live or die on the cutting edge: "[we] want to trail-blaze. [we] want to change things. [We] create art that's different and not conform".
Eight years and two albums have passed between then and now and, suffice to say, Korn changed their tune. The Nothing isn't a leap towards the hottest new trends, in fact, it is chocked full of backwards looking regrets ("I'm a shadow of the man I once used to be"). Korn's next leap is not into the unknown. The Nothing will not be defined, nor remembered, for its production or guitar tone, but instead, for its journey inwards. Set against an ultra-tight, no frills, hard rock backdrop, Jonathan Davis is giving his listeners a guided tour of depression and the grieving process in the wake of both his wife (Deven Davis) and mother's deaths.
There's no hiding the fact that Korn's instrumentals lack a certain edge and would be enhanced by a dose of ingenuity or the next big evolution in the band's core sound. There are few surprises and, with the exceptions of some sublimely timed drum fills, the album rarely diverges from a series of well-trodden and predictable paths. But that being said, the decision to dive headlong into introspection is a wise one. The Nothing is instantly the most profound release in Korn's back catalogue, even if it'll never replicate the impact or urgency of either Follow The Leader or their eponymous debut.
Jonathan Davis still summons some of the psychotic strangeness of old and, regrettably, includes some flatulent beat boxing, but more often then not he's embracing a more stately stance. This is serious heart-breaking material and, as such, Davis employs a more gravelly and severe tone – think Alice In Chains with paranoid schizophrenia. The result is a collection of macabre offerings in the vein of "Finally Free". On a wonderfully melodic and groovy verse, Davis' explains the horror of watching his wife slowly throwing her life away. He's pulling his hair out trying to make a difference and rescue her, but it's hopeless: "I tried to get through to you, nothing is saving you/How could I fail?" It's a staggering work that is sadly diminished by a growling bridge that just isn't dark or heavy enough to have the desired effect.
If it sounds like Davis' has the weight of the world on his shoulders, well, he does, as he explains on the hypnotic "Gravity Of Discomfort". The pounding pattern is a familiar, but the lyric sheet is brutal ("hate dominates everything I've got on my plate"). On "This Loss" Korn take an arena rock turn with a soaring operatic arrangement set against a wilfully idiosyncratic vocal performance. Davis drifts from a contorted verse through a riff-riding chorus cry toward the deliciously understated coos of the bridge. This is Korn as musical theatre, complete with a bout of biblical reflective redemption followed by a devilish instrumental beatdown. It's all rather preposterous, but "Gravity Of Discomfort" is anchored around possibly the most powerful lyric Korn have ever written: "The feeling of this loss keeps creeping/Ingesting any joy that I might find" – a perfect summation of the grieving process. On another track, on another album, it might be a token teenage throwaway, but as always, context is king and no one will mistake The Nothing for puerile posturing.
Elsewhere, Korn are content to deliver some slick poppy-grooves on "[email protected]"  and chug up a storm on "Idiosyncrasy". Both tracks have the paint-by-numbers feel typical of a band decades removed from their commercial peak trying to emulate the sound of a modern Slipknot record. Luckily, each track possesses a twist in the tail. The latter being enlivened by a slick chorus (that rises above the going-through-the-motions arrangement), while the former thrives on the back of its knotty verse. Sadly, there is no saving the awful filler track "The Seduction Of Indulgence" – honestly, how on earth did this two-minute blight made the final cut?
Suffice to say, the less Korn try to sound like Slipknot the better. "The Darkness Is Revealing" works better as a brilliant dark metal ballad pleading for psychological help than it does during its overloaded outro (thankfully, the former effortlessly wins out). For many long term fans The Nothing's most thrilling moments will come when Korn reconnect with the unpredictable elasticity of youth, as they do on the blistering lead single "Cold". Sure, it might end up with some black metal howls and a stadium sized melody, but the track is built on the back of wilfully peculiarity and a mangled verse right out of Davis' 90s playbook.
Ultimately, the album's most interesting musical moments come not from lurches towards modernity or nostalgia, but when the arrangements are directly informed by Davis' harrowingly lyric sheet. "The End Begins" provides a gruelling open: a death march of churning pipes and pounding, sludge-laden, drudgery – the perfect backdrop for their lead singer's cries and lamentations. It's not a so much a song as an outpouring of raw grief. The kind of primal scream therapy John Lennon would recognise and relish.
Fittingly, the album closer is just as revolutionary with Korn offering a beautiful mood piece. Davis moves towards to closure with a controlled melodic line while Ray Luzier delivers a drumbeat that feels eerily reminiscent of a ticking clock – suggesting that death is inescapabilty coming for all of us. The track bears the heavy influence of Trent Reznor and Atticus Ross in its composition, but this is unmistakably Davis' standout moment, and his alone. His thoughts grow graver and graver ("lost alone here in the dark, knew all along God would take you"). The track swells as if a visceral explosion of cathartic rage is imminent, but Korn sidestep this metal tradition. The explosion never materializes. Davis crumples. He's beaten, broken, but no longer mad – after all, what is the point? Instead, he simply whispers: "I would do anything to bring you back to me, if only God would let me turn back time/I failed/I failed/I failed".
The Nothing is the most mature, profound and powerful record in Korn's entire catalogue. No one should have to endure what Jonathan Davis has suffered to create great music, but there is no doubt that his abject agony and the onset of depression has elevated his songwriting to new heights. Korn, for their part, rise to the challenge. There might only be one or two truly interesting arrangements, but the band are tight, terse and behind Davis every step of the way as he explores an unthinkable sorrow.
7.0
The final score: review Good
The 411
The death of both Jonathan Davis' wife and mother have tragically led to the next great evolution in Korn's sound. No one should have to endure such agony in the name of music, but there is no doubting that this is Korn's most mature, profound and heartbreaking release to date. The music itself is occasionally thrilling, largely middling, but extremely tight as Jonathan's bandmates support him on his journey through loss, depression and utter distress.
legend