Lily Allen – No Shame Review
June 9, 2018 | Posted by
Lily Allen – No Shame Review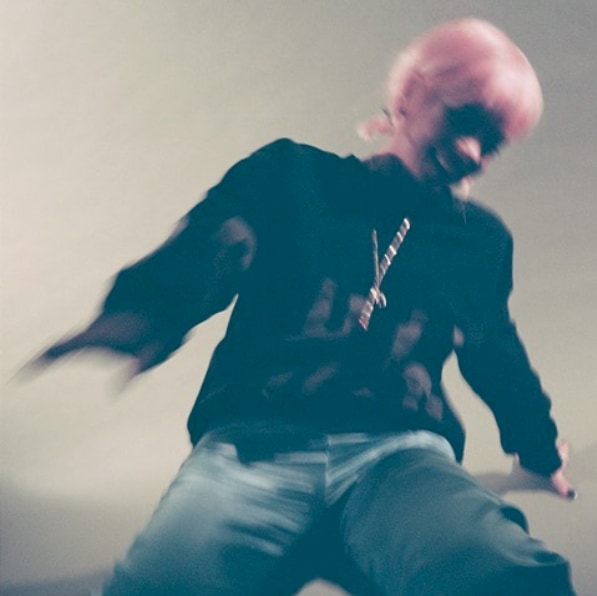 01. Come On Then
02. Trigger Bang (feat. Giggs)
03. What You Waiting For?
04. Your Choice (feat. Burna Boy)
05. Lost My Mind
06. Higher
07. Family Man
08. Apples
09. Three
10. Everything to Feel Something
11. Waste (feat. Lady Chann)
12. My One
13. Pushing Up Daisies
14. Cake
Lily Allen's comeback didn't exactly go according to plan. 2014's Sheezus lacked purpose. The happily married, near 30-year-old Allen could still prove incisive and entertaining when her knives were sharpened and she smelt blood ("URL Badman", "Hard Out There"), but more often than not she seemed listless, lost and strangely neutered ("Air Balloon"). There's no hiding the fact that Lily best work was driven by the sorrow, disappointment and regret of a 20-year-old drinking, fucking, snorting and eye rolling her way across London town. Her signature nursery rhyme lilt masterfully disguising an ocean of hurt and subversive filth.
Misogynistic newspaper editors and blood sucking parasites on social media might provide enough spark for a few snappy singles, but they could never anchor an album. Lily Allen is a confessional singer, who subverts expectations using shiny pop arrangements as her body armor. For No Shame to succeed where Sheezus failed, the underlying narrative had to be stronger than mere marital bliss and pot shots at the hatters. Well, luckily for us, if not for Allen and family, her once stable home life has evaporated and, as Lily explains it on "What You're Waiting For", it's all her fault.
This new knowledge casts Allen's back catalogue in an entirely different light. The heady days of Alright, Still (2006) and It's Not Me, It's You (2009) are no longer joyous escapades with bad boyfriends, cheap drugs and fast sex; they represent an enticing peril that the older Allen must avoid succumbing to all these years later. On the album, lead single "Trigger Bang" is recast as a both a fond reminder of the halcyon days of youth and a tempting nostalgia that must be resisted. Those pesky triggers (not to mention the lines of coke) never were out of reach. Lily might be older, but if "Everything To Feel Something" is to be believed, she is no wiser. If anything she's plumbed new depths. The hedonism of old isn't even fun any more, it simply is: as she wakes up in a host of anonymous bedrooms lamenting, "I feel it in my thighs, I'm gonna let you fuck me, I know I'm being used, I'm just another thing to do".
The difference is stark and unmistakable. Where these sordid nights were once greeted with a hearty snort and a throwaway dick joke, they now come laced with relationship wrecking repercussions. The lingering realization soon becomes unavoidable: "I can't ever see it changing. I can't tell you what I do it for. Nothing really moves me anymore". Like Kanye West, Lily is numb. She is wracked by guilt and tortured by the loneliness and turmoil of succumbing to her worst instincts, but in the moment, when the coke is on the table and her lips approach his, she feels nothing.
After a misleading start ("Come On Then" is a prickly shot at her haters), Lily settles into a stunning six track run from the tropical house of "What You Waiting For?" to the sorrowful self-recrimination of "Apples". The latter is suffocatingly blunt, dispensing soul-crushing couplets backed solely by the stiletto stabs of a plucked guitar (which recalls her early career arrangements stripped of all their joy and cheeky embellishments). Lily starts in a familiar place, lying in bed, smoking and fucking a whole day away, but this memory soon recedes as she takes responsibility for ending her marriage: "I had to do it baby, we were both depressed/Towards the end we were not even having sex/I felt like I was only good for writing the checks". If those lines served as a flurry of brutal body blows, then Lily saves the sickener for herself: "I'm exactly where I didn't want to be/I'm just like my mummy and daddy/I guess the apple doesn't fall far from the tree".
This might all sound sorrowful, but Lily still prefers to turn misery into platinum pop whenever possible. She folds her admission of guilt and knife twisting regret ("how'd it make you feel if I said: "I still love you"") into a summery house jam complete with reggae horns. Her nursery rhyme flow remerges on the Burna Boy assisted pop-dance hall of "Your Choice". Lily's vocal is cheerful as she sways in her hammock and toast to her husband's decision to leave. Her inversion of big room house tactics on "Lost My Mind" is masterful: mimicking the fist pumping power of the big female vocal before the drop, Allen casts herself, not as the triumphant clubber, but as the weary woman in the corner desperately checking her phone in hope of any acknowledgement.
Lily re-finds the surefooted swagger of youth on "Waste". The buoyant arrangement flits between slight ska, thudding EDM and traditional dancehall, as Lily tells an ex-friend (or lover) to go fuck themselves. Lily hides her barbs behind a sweet snappy delivery before show stealing guest Lady Chann adds an air of authenticity to proceedings with a scorched earth rap verse. This is the kind of joyful spite that Lily seemed incapable of producing just four short years ago.
The decision to ditch long time collaborator Greg Kurstin proves a wise one. His production had a knack of helping Lily's lyrics standout, at the expense of his soft-polish muting and anaesthetising every arrangement he touched. The new team, led by Bryars and P2J, modernise Allen's sound while staying true to the Caribbean sounds she grew up dancing to. Elsewhere Tim Rice-Oxley (Keane), Ezra Koenig (Vampire Weekend) and Dre Skull help Allen acquire the requisite sweetness and sun soaked lilt on the lyric sheet.
Of course the No Shame is not faultless. The album is far too long and could easily have been trimmed to 11 (or even 10) tracks to create a more coherent, narrative rich experience. This project flourishes when the listener invests and fully engages with Lily as she struggles to balance her maternal commitments and her desire for a stable lasting relationship with her insatiable libido and flair for substance fuelled self-destruction. That's all good and well, but the record could do with more stone cold hits. Given the bloated 51-minute playtime, any extraneous subject matter must be essential.
The fun throwaway ruminations on growing old and dying together ("Pushing Up Daises") is cute, but far from vital. Still, it's an improvement on "My One", which isn't salacious enough for justify its mawkish chorus. "Three" is sweet tale told from the perspective of Allen's daughter. It's no doubt a heart-breaking listen for parents forced to leave their children home alone as they work away abroad, but the slow burn ballad proves maudlin in the extreme. Luckily, Allen shrewdly places this reminder of the victim of her failed marriage at the crescendo of a run of blisteringly confessional efforts. As if to twist the knife, the very next track suggest Allen may not have been away on tour, but in the midst of a sordid and fleeting affair.
The final flaw in an otherwise excellent LP is Allen's own voice. She is brilliant when slight and cheerful or pithy and pacey, but when she embraces the sultry tones of modern R&B her vocal is exposed. "Higher" is a key track, a real lyrical sledgehammer that points the finger of blame in all directions. Sadly, Allen's voice does not posses the kind of rich timbre that allows the listener to swim, sway and sink into her sorrow. The severe, Elton John choking on his own tears, balladry of "Family Man" is better, but Lily can't quite summon the blistering highs or bulldozing lows of either Lana or Adele. Nevertheless, it's worth noting that if Lily's vocal lacks punch is places, its paper thin frailty is perfectly suited to the album's most vulnerable moments.
This is nothing new. Lily has never been the best singer and she's rarely ridden the best beats. Her weapons of choice have always been a quick wit and a willingness to air her inner anxiety and bratty disdain in public. No Shame continues this rich tradition without remotely echoing anything she has previously released. Lily's razor sharp tongue and acerbic flair for dressing down her adversaries is turned inwards to reveal a series of gaping wounds. No Shame is not a tour around a broken home, but real time footage of a marriage being shattered beyond repair. Lily can no longer skips through these scenes of despair. She's left drinking alone, wondering where her friends have gone, if her husband still loves her and if the handsome fella at the table opposite fancies a fuck.
This image of the older Allen endures. She's old enough to know better, but incapable of resisting temptation. She clearly desires stability (a loving family and the concept of a happy home), but she'll always be that girl with one foot in the rave. After all, when you're an instantly recognisable celebrity whose "fucked half the boys in Paris" and snorted cocaine at Karl Lagerfeld's gaffe (of all places), you can't exactly log onto eHarmony now, can you?
7.5
The final score: review Good
The 411
The summery tones of tropical house and dancehall can't soften the brutality of a broken home. Lily Allen's marriage has fallen apart and No Shame is at its best when it details the self-recrimation and enduring pain that result from infidelity. This could have been a confessional classic, had it been trimmed to 10 self-immolating tracks, but some meandering mid-tempo chaff weighs the album down on the back end.
legend