Post Malone – Hollywood's Bleeding Review
September 9, 2019 | Posted by
Post Malone – Hollywood's Bleeding Review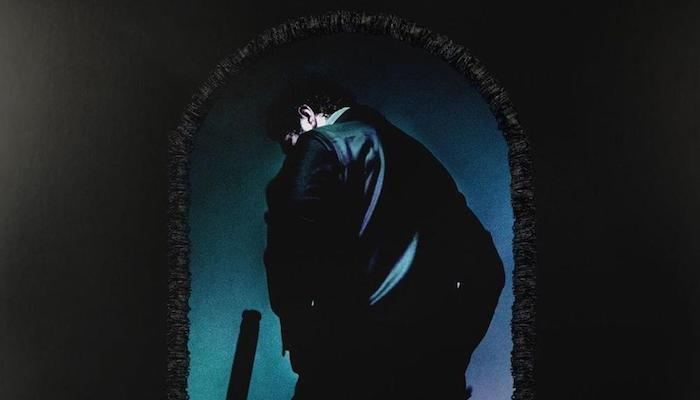 Without the benefit hindsight, who can honestly say they predicted the ascent of Post-Malone? Back in 2015, "White Iverson" was instantly recognised as a breakthrough and a potential hit, but did it hint at anything grander than "Panda" by Desiigner? Post-Malone might have transmitted both a brooding outsider mystique and a self-confident braggadocio reminiscent of the Bling Era, but that's hardly a novelty: 21st century rap is overrun by sad-boys rolling around in Lamborghinis and crying over strippers.  There is of course his race, like it or not, white rappers do have a knack of drawing diehard followings and high streaming numbers in parts of the US that acts like Migos simply don't penetrate. Nevertheless, if ethnicity were more than a mere door opener Machine Gun Kelly would be a superstar, not an afterthought.
Truth-be-told, Post-Malone is cross-cultural phenomenon capable of headlining the UK's notorious Reading Festival while topping the charts like a proper popstar. He has an incredible knack for both hitmaking and narrative weaving. He offers just enough gossipy-sorrow to maintain a devoted following, while providing plenty of bravado for the bros to raise a solo cup to as well as an array of intriguingly irresistible hooks, fit for radio dominance. Long story short, Post-Malone is no fluke, nor is he reaping the reward of circumstance.
Still, there's a difference between being a superstar and being a genuinely interesting artist. Post-Malone's rise is eerie similar to that of Imagine Dragons, both are bold, bolshy, utterly dominant in their field and often accused of empty pandering. There have certain been warning signs that flashed in the direction of faddish vapidity. And yet, if 2018's wildly successful Beerbongs & Bentleys seemingly confirmed the worst suspicions of his detractors with its brazen hits and tiresome lyrical themes, then his third album, Hollywood's Bleeding, is the work of a 21stCentury pop Svengali.
Malone certainly indulges in some of this generation's most tedious trends, but he also showcases a broad palette of influences that reveals how he so successfully won over rock and indie crowds to his cause. This dichotomy between toxic clichés and crafty innovation is destined to divide opinion and is best exemplified by Hollywood's Bleeding's opening salvo.
"Saint-Tropez" captures Malone at his absolute worst. Mixing trap bounce with played out dreamy introspection, the track attempts to have its cake and it too. This is both the work of a tortured soul and brain-dead banger. Lurching along at a tedious pace the 24-year-old superstar infuriatingly complains about how long he's had to wait for superstardom while simultaneously bragging about his designer underwear, endless free time and, of course, his plentiful trinkets ("50 carats of my fist/the roof go when I hit switch"). It's genuinely unpleasant, a goading anthem designed to gain sympathy while simultaneously displaying no tact or self-awareness. "Hollywood's Bleeding" has similar intentions. Malone is demanding compassion while employing a grandiose chorus that's straight out of the 90s soft rock cannon. This time it works a treat, because amidst the head-spinning riches of his ascent, Post shows genuine vulnerability ("this is more than I can handle"). He is surrounded by bloodsuckers and parasites as he live a lonesome life in the lap of luxury. Suddenly his oldest and truest friends aren't picking up the phone and he's wondering if there's any honesty in his relationships. He's surrounded by people, but he's completely alone.
This dichotomy between living-the-life while screaming "fuck the haters" and being overwhelmed by the emptiness of fame comes to define the album as a whole. At times it is impossible to stomach the former, but Malone goes to some length to suggest that he's more than just a meathead. "Allergic" is the kind of track that could only be made by a genuinely lover of pop music. Riding crisp new wave snap overlaid with a knowingly goading chant straight of the Charli XCX playbook, Malone has crafted a brilliant proto-indie banger. Instead of settling for a straight forward hit, he takes a sharp left turn towards serenely controlled doo-wop-by-the-Californian-coast balladry. "Allergic" is a staggering and unexpected achievement full of brilliant lyrical flourishes and plenty of GenZ accusatory wallowing – at one point it genuinely feels as though he's going to burst into "Crocodile Rock's" coda.
"Die For Me" is a pleasingly complex take on one of hip hop's most noxious trends. Post is ripping his girlfriend to shreds (as he does throughout Hollywood's Bleeding) with some clever lines ("I'm too tired to forgive ya, it's too hard on my liver"). Despite some good writing, Malone and Future's verses are intolerably stupid – if your sleeping around with other people's girlfriends, why on earth would expect either sympathy from us or loyalty from them? Luckily, just as the track threatens to descend into hypocrisy, Halsey arrives with a genuinely surprising verse from the female perspective where she explains how a cheating lover turned her into an unfeeling fiend ("I sold 15 million copies of a break up note"). In many ways "Die For Me" is repugnant, but, by offering a holistic view of the dark web of infidelity, the track stands a monument to the self-serving justifications we construct to disguise our lust.
Perhaps Hollywood's Bleeding's biggest surprise comes in the form of "Take What You Want". Malone recruits Ozzy Osbourne (yes you read that correctly) for the track's dynamite chorus –  and Ozzy is an absolute revelation. The legendary frontman might have had the ideal vocal for 70s folk and cult inspired heavy metal, but it turns out his shrill pitch is perfectly paired with modern in-my-feelings pop too. Hell, give him a few tattoos and he'd already look like 21stCentury rap star. Credit to Post Malone for envisioning a world where Osbourne and Travis Scott could share space with a towering guitar solo on a splintering and schizophrenic "get the fuck out of my life" anthem.
Elsewhere, Malone's broad understanding of the pop-rock tradition is less exciting, but no less expertly executed. "Circles" might be innocuous as it pops and patters along in the sunlight, but its 90s FM radio froth proves a pleasant antidote to an album dominated by petty squabbling. At least Malone is aware that he really should let all this vindictiveness go. "Sunflower" is without doubt the best realization of this aesthetic. The weight of the world is lifted from Malone's shoulders (the world being his incredible wealth and oodles of carefree sex) and he's free to sway in psychedelic sunlight as Swae Lee channels M.I.A. to deliver one of this generation's defining and most-beautiful anti-choruses.
We contain multitudes and Malone is perfectly capable of being both charming and repellent. Suffice to say, there is the blissed out and open minded Post-Malone that I'd love to get to know. Then there's the churlish, petulant, paranoid, girl and friend hating superstar who would bore me to tears with his attempts to convince me that his million dollar woes are worse than any of mine. Sadly, it feels as if there is more of an audience for the latter, than former. Who actively want to hear Malone brag about spewing out hits with no thought or reason ("On The Road") or blaming women and, of all things, the Internet for his own infidelities ("Internet")? After all, these deflection tactics are what allow him to maintain his spurious bad boy persona.
It's a shame because, at his best, Malone is a complex figure. Whenever he displays helplessness the results are absolutely fascinating. "Goodbyes" is a strange mix of vulnerability and obnoxiousness. It is an acknowledgement that he's attracted to broken things, but too screwed up and self-involved to deal with his lover's very real problems. Of course the entire track rests on the Jesus-like notion that Malone could play saviour ("there's no way I could save you, because I need to be saved too") and it starts with some typically blunt and dismissive arrogance ("Don't tell me too shut up, when you know you talk too much, you ain't got shit to say"). This portrait of a relationship caught in a viscous death spiral is savagely fleshed out, but, after an hour of hearing Malone brag about his riches and bad mouth his friends, you can't help but wonder if, truth-be-told, he's the one talking with nothing to say.
Malone is a puzzle. His every triumph can be turned into a catastrophe and his worst impulses occasionally lead to spelling-binding results. Thought those early album 90s pop and rock inspired anthems were a delight? Well the cloying "Myself" will make you wish he'd left pop's past well enough alone. Excited by Halsey's ego busting guest verse? I bet you're salivating at the prospect of hearing what SZA brings to the table – well, don't get your hopes up, she's wasted on a well meaning mediocrity that's main purpose is setting the table for "Sunflower's" arrival. Make no mistake, "Staring At The Sun" is charming, but it's also painfully lightweight. Thought "Wow" was a shamelessly enjoyable example of rock star indulging his stadium sized bad taste? Then enter "Enemies", a variant of a track we must have heard a thousand times in the post-Drake era that Malone just about brings it to life with some sharp songwriting ("money tends to show all their tendencies").
Hollywood's Bleeding is really quite clever and utterly brain-dead. Malone displays an intricate understand of pop and rock history as he crafts some genuinely innovative takes on 21st century hip hop. Elsewhere he falls back on some of the most tedious sad-boy millionaire tropes and is happy to pander to modern clichés. At times he is a thoughtful and funny lyricist, in other moments he's a vicious narcissist attempting to pedal self-pity without any original insight or sense of empathy. For every high there is a low – and yet, when Hollywood's Bleeding reaches its conclusion, it is hard to dislike Malone. He might be lacking in self-awareness and edge, but he is a worthy popstar. One who pushes at the boundaries of his sound in an attempt to evolve while reconciling his oversized egotism into something worthwhile.
6.5
The final score: review Average
The 411
Hollywood's Bleeding is a conundrum. At its best, the album is the work of charming innovator intent on blending classic pop and rock influences with modern sad-boy hip hop. At its worst, it is a tedious self-pitying mess of fuck-the-haters, woe-is-me, woman blaming cliches. There are two Post Malones. One is charismatic, thoughtful and surprising: the other pedals lowest-common-denominated vapidity. Ultimately, his better impulses shine through, but the lows are real low.
legend