The Prodigy's Albums Ranked From Worst to Best
March 9, 2019 | Posted by
Keith Flint was an icon. It might be a trite term in 2019, but it truly is appropriate in this case. The future firestarter was never supposed to be a musician, singer or frontman. In the late 80s he was one of Liam Howlett's admirers and dancers. He was a simple man who loved rave culture, but he had a vision. He saw that Howlett's future lay not buried behind a booth, but onstage performing to sold out arenas like one the world's biggest rock bands. The Prodigy was the sound of a generation from day one, but it needed something more than technical majesty to capture the world's imagination. It needed an image, it needed an egnimatic energy, a conduit, an unmistakable attitude, a mischievous, malevolent punk spirit: it needed Keith Flint (R.I.P.  1969-2019).
With Keith in mind and to celebrate his musical legacy, we're going to look back and reflect on The Prodigy's back catalogue (yes, there will be some sour notes (well one), but don't worry the criticism is reserved largely for creator/producer Liam Howlett).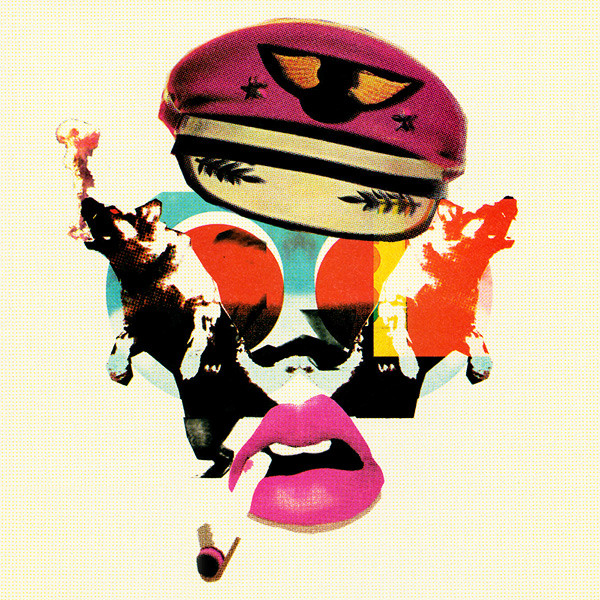 7. Always Outnumbered, Never Outgunned (2004)
Oh dear, oh dear, oh dear. How do you squander a decade's worth of commercial goodwill and critical acclaim? Release Always Outnumber, Never Outgunned of course. Okay, joking aside, something was very wrong with The Prodigy at the turn of the century. Fat of The Land, for better or worse, was an end point: a glorious caricature of its time and of itself. The Prodigy had to change, but how?
Always Outnumbered.. was a petulant attempted to regain control by Liam Howlett. There was no denying that 2002's comeback single "Baby's Got A Temper" was a disaster. The band felt tired and, for the first time in their career, flaccid. So Liam went back to what he knew: creating and mixing in isolation in attempt to find the forward thinking sound of the new, not-so-Jilted-Generation. The cynical among you might suggest that Liam predicted the dance culture of the 2000s and 2010s all too well on Always Outnumbered. This farty, bass driven, hook heavy, workout music does feel eerily similar to American driven EDM sound that would dominate the 2010s.
The anarchists had turned profits of doom. Monotonous festivals headlined by Deadmaus, dance music moving from the counterculture to the sound of advertising industry, the oversimplification and the prevalence of "the drop" and turning great guest stars into anonymous cyphers – it all started here. Perhaps looking back, we should mark the date: September 14th 2004, the day the music died.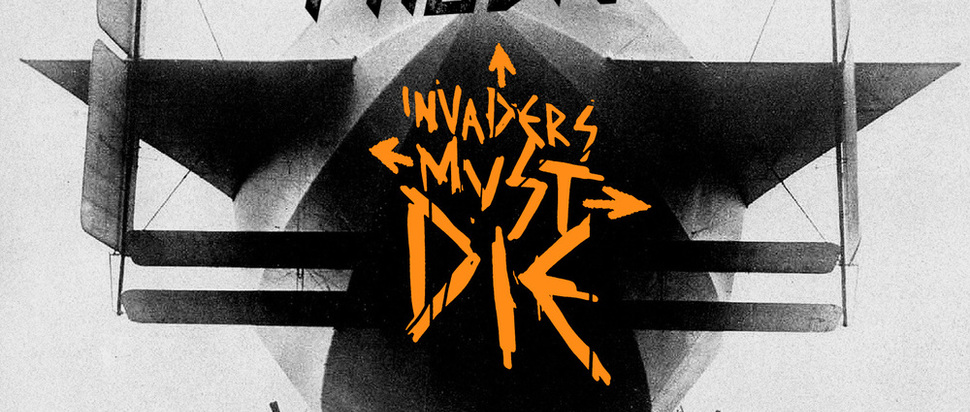 6. Invaders Must Die (2009)
There's no point in running from the truth. Liam Howlett had lost it. The Prodigy were still (and would always be) one of the best live acts on the planet, but with the dawn of a new millennium Prodigy felt lost. Relics of the 90s, fumbling around like fellow icon Marilyn Manson in search of a hit. Liam tried to embrace the future on Always Outnumbered… and while his predictions proved accurate, his execution was faulty. He would not fail again. With both Flint and Maxim back at his side, Invaders Must Die couldn't just land, it had to be more than well received, it had to hit and hit hard – and boy did it. The sonics were cleaner, crisper and more modern, but this was an unmistakable attempt to find magic between the brazen attitude of Fat Of The Land and the musical wizardry of Jilted Generation. The results were uneven, but the highlights were undeniable: with "Invaders Must Die", "Omen", "Take Me To The Hospital" and "Warrior's Dance" Prodigy were no longer a nostalgia act, they were festival headliners all over again.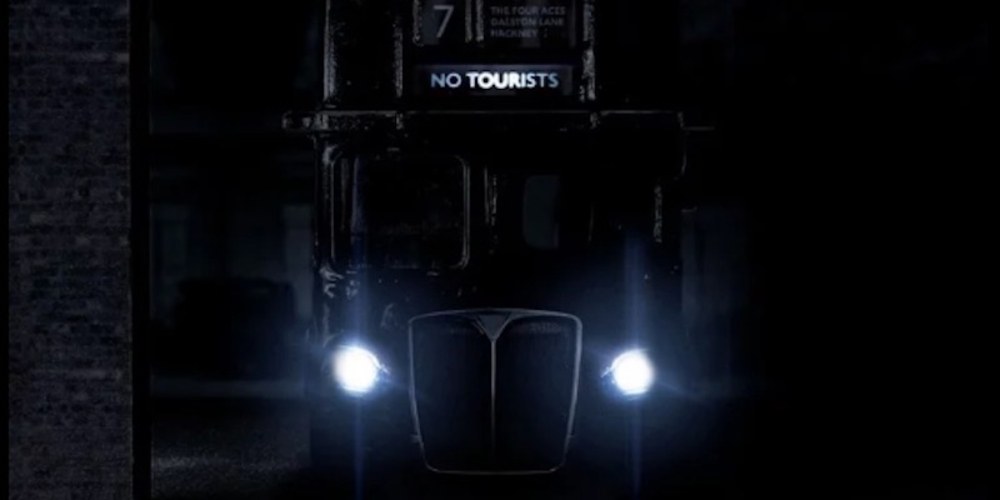 5. No Tourists (2018)
No new ideas, no problem. The Prodigy, however strangely, were aging gracefully. Picking up where The Day is My Enemy (2015) left off, The Prodigy were no longer craving relevance or commercial dominance. They understood that they were primarily a globe straddling live act of impeccable quality. There was simply no need to embarrass themselves chasing trends, instead No Tourists is a wonderful survey of everything The Prodigy had learnt and mastered in their 18-year-long career. The expansiveness and ambition of Jilted Generation and Experience have been ditched in favor of nonstop pleasure seeking. The run time of each track had been clipped; Liam had distilled the band's sound down into its shortest and sharpest form. Sure they've picked up a few tricks from Daft Punk over the years ("Light Up The Sky"), but the title is less an outward looking provocation and more an admission that The Prodigy themselves are no longer tourists. Keith, Liam and Maxim are settling into a cosily demonic Essex bozzer of their own making. Love them or hate them, they are what they are, and they have no intention of changing now.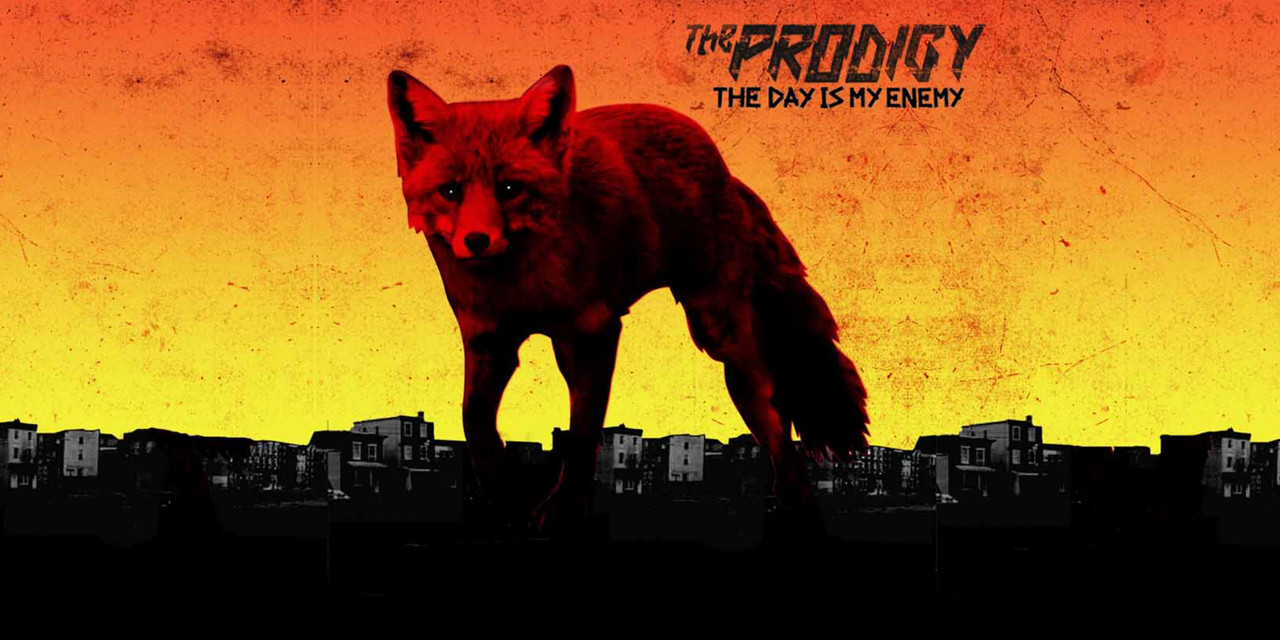 4. The Day Is My Enemy (2015)
This album is rather unfairly remembered for failing to deliver hits the size of "Omen" or "Firestarter". There is of course no denying the fact that neither the brilliant title track nor the brassy "Nasty" became either club or chart topping success stories, but that hardly matters. The Day Is My Enemy marked the first occasion when Liam Howlett let Keith and Maxim into the creative process. After over a decade together The Prodigy were finally operating as a band in the traditional sense and, fittingly, the album has a wonderfully fluid and unified feel. There are concessions to sounds new (Flux Pavilion and Sleaford Mods feature) and old (the lovely inversion of Cole Porter on the title track) and Prodigy feel like they are having genuine fun. The Day Is My Enemy is the sound of a band secure within themselves, willing at long last to loosen the reigns and revel in the creative process. It might be a little naff, but it's the most coherent and forward thinking start-to-finish album The Prodigy had released since 1994.
3. Fat Of The Land (1997)
Enter Keith Flint. Did Liam Howlett have any idea what he was unleashing? Keith was already band's spirit animal as an official onstage dancer – he was about to become so much more. Seven years earlier, Flint had been the one to convince Liam that Prodigy's future lay in ambitious onstage performances (as a globetrotting stage show, rather than with anonymous DJ set) and it was his friendship that drew Maxim into the band – first as a disastrous manager (he didn't even turn up), but then, far more successfully, as a live MC. So Keith Flint had always been there, he always was vital, but now his image was about to be etched onto the psyche of an entire generation.
It's hard to separate "Firestarter" and "Breathe" from their ungodly iconic music videos. When Keith curls the syllables and snarls "come play my game" you cannot help but recall his anarchist glare. Fat Of The Land might be the moment when Liam Howlett simultaneously produced the heaviest, most streamlined and stadium ready dance music of his career, but this is Keith Flint's album. It's his attitude and his wonderful chemistry with Maxim that turned an underdeveloped arrangement like "Serial Thrilla" into an arena-conquering anthem. Fat Of The Land is not as deep or rich as its predecessors, this is not the prog-rave odyssey Liam promised as a teenager and twice delivered. Despite its staggering highs ("Smack My Bitch Up"), Fat Of The Land is more of a pop cultural land grab, a perfectly struck pose, an immaculate anti-everything-gesture: encapsulated by the tortured, intimidating, but strangely vulnerable thousand yard stare of Keith Flint.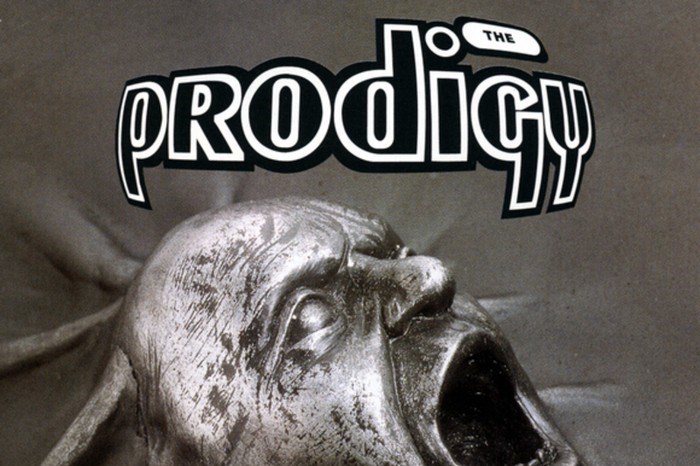 2. Music For The Jilted Generation (1994)
Prodigy's debut was a countercultural tour de force: a masterwork of assimilation that took disparate trends and integrated them into one euphoric, but razor edged whole. The Essex three piece were stars, but the question remained open:  were they a utopian unifying force or were they something else, something other, something illicit, unconscionable and abrasive? The first fifteen minutes of …Jilted Generation answers that question succinctly enough. "Break & Enter" was an onslaught of gorgeous loops, set to shattering glass that oozed malign intent. Keith and Maxim were breaking in, stealing your Sega Megadrive and jamming out to its distorted 16-bit sounds as the getaway car sped off. Then "Their Law" erased all doubt: after an intricate break-beat and rave build, six simple words ring out: "Fuck 'em, and their fucking law". The guitars bulldoze into action and Prodigy's arena headlining future unfolds before them. Notable for marking Maxim's arrival as a lyricist and vocalist (Keith was still a dancer/collaborator at this point), …Jilted Generation's lawless attitude was paired with a selection of the bands greatest and most essential hits ("Voodoo People", "Poison", "No Good (Start The Dance)") and a selection of intricately composed largely instrumental works to set them on the path to superstardom.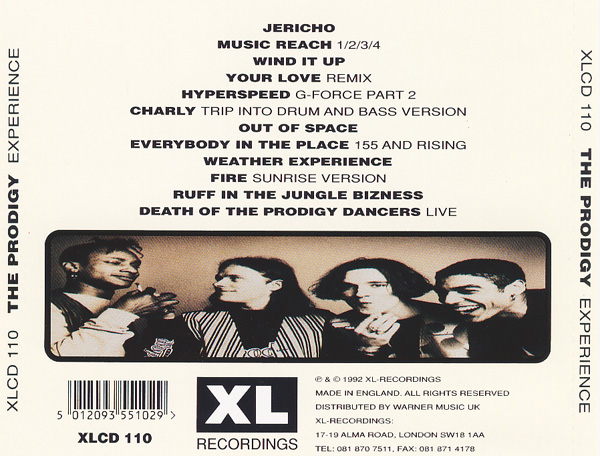 1. Experience (1992)
Rave music is all too easily forgotten. Lost like a faded memory behind the second summer of love and any number of tepid Happy Hardcore compilations is one of the most thrilling, rebellious and liberated scenes in music history. Sure it was gimmick laden – loaded with acid house pastiches, one note jokes, chipmunk vocals, obnoxious whistles and blaring sirens – but in the moment it was a moral-panic-inducing riot. Today a rave is just a generic, vaguely unsanctioned, but in all likelihood sponsored and pre-approved, party full of instagramable opportunities. Back in the late 80s/early 90s they were vile, unlawful sweatboxes. The communal hub for underground-sub-culture fuelled by MDMA. Raves were a legitimate problem for – and a response to – decade long Conservative rule in the UK. It is sadly ironic that the drug that powered a cultural revolution would go on to become the signature of vice of the charmed middle classes.
Still, for all this subterranean fervor, no great albums where produced. There were classic singles ("The Bouncer"), but the scene was dominated by DIY gimmickry. Then The Prodigy and Experience arrived. Liam Howlett was a marvel: a producer with a stunning flair for blending the disparate half-formed conventions of house, rave and techno – who, better yet, possessed an ear for a hook. Despite bearing all the hallmarks of Prodigy's world conquering sound, Experience still feels like an alien bomblast: combining the insane energy and clarity of a line of cocaine with the strange utopianism of the MDMA era and the tasteless frivolity of a JD and Red Bull, all underwritten by a malign menace that was yet to burst through the surface.
Better still, far from being a mere cultural snapshot, Experience overflows with stone cold hits. From "Jericho" through "Wind It Up" and into the deliriously delightful "Out Of Space", the trippy "Everybody In The Place" and the cheeky provocation of "Charly", this was the work of serious artists, agit-pop pranksters and potential popstars. Prodigy would be bigger, brasher and more hard edged in years to come, but they'd never release a start-to-finish album this good again.