Rammstein – Rammstein Review
May 29, 2019 | Posted by
Rammstein – Rammstein Review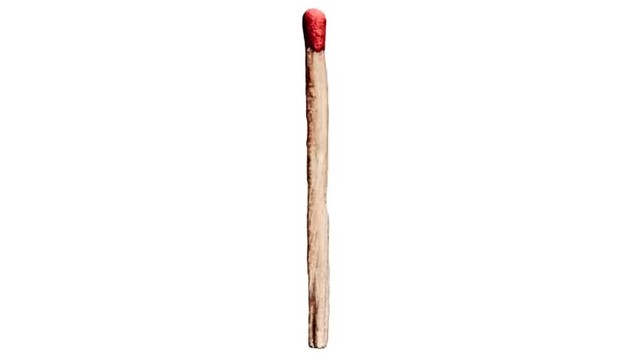 01. Deutschland
02. Radio
03. Zeig Dich
04. Ausländer
05. Sex
06. Puppe
07. Was Ich Liebe
08. Diamant
09. Weit Weg
10. Tattoo
11. Hallomann
Rammstein have never hidden their ambition, but in 2019 they bare it more nakedly than ever. That is no slight. In fact, Rammstein unabashed embrace of melody, arena-ready riffage and euro-dance gimmickry puts their rivals to shame. There is no arty obfuscation, no disguising their intent or muddying their aesthetics: Till Lindemann and company write gloriously commercial rock music, full stop. As a result, the Berlin sextet have embraced a responsibility that a generation of hard rock stars have shirked in nu-metal's wake. After all, why not display contrived complexity when you will be rewarded with worthy "authenticity" while avoiding the inevitable backlash that greets any heavy scene that strives for universality?
The Berliners have always been ballsy (and wilfully ridiculous), but never as brazen as on their self-titled 7th album. Grinding industrial workouts and the subterranean march of proletariat defined their early work (as inviting melody and cavernous chants were juxtaposed with pummelling grooves and industrial seething). But, after a decade long lay off between albums, the most notably influence on Rammstein's new material is not an external actor, but the band's own 2012 Greatest Hits collection: Made In Germany 1995-2011.
Rather than offering a mood piece or a concerted new direction, Rammstein have distilled what they do best down into eleven blisteringly immediate anthems that are destined to conquer arenas, stadiums, fields or whatever happens to stand in their way. This is their biggest, best and poppiest self.
Opening duo, "DEUTSCHLAND" and "RADIO" set the tone. The former is a chugging and pumping slow build that systematically stacks grinding, goading elements atop one another before exploding into a pair of classic Rammstein radical contrasts: a hoarse chant and operatic melody on one hand, and a gruelling marching beat and a squirrelly guitar/synth line on the other. "RADIO" is pure pomposity by way of comparison. Opening with a dynamite riff and the kind of noodling keys usually reserved for a mobile provider's jingle, the track blossoms with a demented frivolity that recalls Serj Tankian in full gypsy flow.
Still, while there is plenty of wilfully wacky riffage to be found on their eponymous LP (Matt Bellamy will no doubt be jealous of "SEX's" insidious guitar groove), Till Lindemann retains a flair for balladry. "DIAMANT" stands as a staggeringly monument to subtlety on an album defined by glitzy bombast, while seedy night-crawling verse of "HALLOMANN" gives way to strangely poignant chorus. Rich in finality, it proves a fitting album closer.
It is worth celebrating Rammstein's rare moments of sincerity and solace, but lets not kid ourselves, their comeback is defined by outrageous pomposity. "AUSLANDER" unleashes Rammstein's deeply camp sense of humor as a selection of sneakily Balearic synths give way to driving chorus full of instantly quotable nonsense. Till implores an uptight foreigner to lose their inhibitions: "come on baby, cest le vie!" Presumably his ropey seduction does the trick, as the wonky ringmaster general waltz of "SEX" follows (a stomping glam anthem all the better for its lack of brain cells).
Oddly, Rammstein seem at ease trying on new clothes and bending practically any sound (be it bouncy punk "ZEIG DICH" or gothic synth "WEIT WEG") to their will, but struggle when returning to their roots. "PUPPE" is supposed to thrive on depraved desperation and dark brooding. Despite Till exuding an ungodly amount of feral energy on the chorus, the track feels oddly performative and hollow. "TATTOO" is similar, sans the riotous vocal performance, it feels like a patchy re-tread of the band's former glories – a mere album track on a collection overflowing with bangers.
In all fairness, that's quite the compliment. If Rammstein's comeback album's fundamental failing is that the band have so comprehensively mastered their signature sound that what was once thrilling, now feels eerily automatic, then few will complain. After all, it's the sound of "TATTOO" and "WAS ICH LIEBE" that propelled Till Lindemann and company to superstardom in the first place.
Far from a failure, Rammstein's first studio album in decade is a riotous onslaught of stainless steel anthems. Soaked in sweat and deliciously camp, Till Lindemann shamelessly embodies all brazen ambition that the metal scene of the 2010s has disavowed. At this point in their career, Rammstein are content writing and releasing readymade greatest hits collections. Their eponymous seventh album might be lacking in depth, but who on earth could possibly care, when the surface is so seductive?
7.5
The final score: review Good
The 411
Outrageous, deliciously camp and overflowing with ambition, Rammstein's first album in a decade is a pseudo-greatest hits collection destined to conquer the world's biggest stages. It certainly lacks depth, but not breadth. Rammstein are comfortable in their own eccentric skins and its ungodly refreshing to hear a metal album that strives for (and effortlessly succeeds) in reaching for universal superstardom. Let's face it, whether by accident or design, Till Lindemann and co are Germany's answer to AC/DC.
legend