Rita Ora – Phoenix Review
November 29, 2018 | Posted by
Rita Ora – Phoenix Review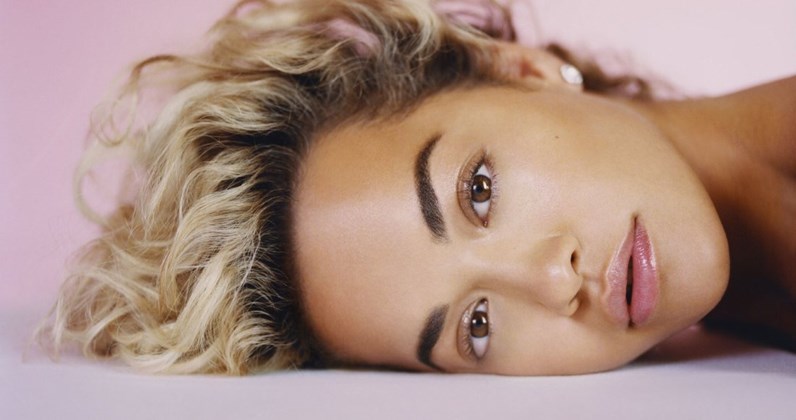 1. Anywhere
2. Let You Love Me
3. New Look
4. Lonely Together (with Avicii)
5. Your Song
6. Only Want You
7. First Time High
8. For You (with Liam Payne)
9. Summer Love (with Rudimental)
10. Girls ft. Charli XCX, Bebe Rexha, Cardi B
11. Keep Talking ft. Julia Michaels
12. Hell of a Life
Believe it or not, Rita Ora's blossoming career is a lesson in patient restraint. For many years it appeared the  Kosovo born, adoptive Londoner was floundering. Her 2012 debut's success always felt fortuitous: its blend of bombastic dance and crass pop caught the crest of mainstream wave. She was in the right place at the right time. Had her album arrived six months later it would have likely flopped. To today's ears it sounds hideously dated; indicative of long forgotten production trends, the record no longer feels urgent and what remains is a collection of clunky, brain-dead hooks (see "How We Do (Party)").
But who cares! Pop records are supposed to live and die in the moment, right? Change the production, shake up the look, chase a new trend and come back as quickly as possible with 12 new chart ready tracks. It's a foolproof formula. Rita Ora was a star the moment she appeared on British television screens. There would be new projects and new hits, as long as she trusted the industry machinery. And yet, this is where Rita diverges from the standard starlet narrative. Rather than coming back round like a whippet, she diversified. Rita became a judge on The Voice UK, embraced modelling, acting and presenting, only tentatively releasing new music – teasing a series of abortive comebacks.
She has been dropping comeback singles since 2014, but it took the singer a staggering six years release her sophomore LP. From the outside looking in, it seemed like label-level-anxiety, someone was trigger shy or wires were crossed, as Rita failed to land a number one single and walked, however unwittingly, into a social media fire storm with "Girls" (the track trivialises lesbian love, or so the argument goes). To make matters worse, Ora was forced to take legal action to leave Roc Nation, join Atlantic and release Phoenix. In total, nine singles preceded this album, strongly suggesting a busted flush, but – having finally heard Phoenix – I'm happy to report that the record was more than worth the wait. Not only has Rita Ora delivered a pleasing and at times artful pop product, but she has wiped away the bad habits that blighted her debut.
Phoenix is decidedly grown up pop that follows in the footsteps of Lorde and Lily Allen by embracing the dizzying highs and the baffling bad decisions of a hedonistic youth. It would be wrong to describe the album as confessional – the songswriting is far too universal in tone – but there is a wonderful intimacy to the record. Rita is pulling back the celebrity curtain to reveal a vulnerable young woman rather than playing the rabid party animal. On the touchingly tender "Only Want You", Ora showcases her new lyrical chops with a selection of slippery rhymes: "I don't wanna another night of trying to find another you, another rock bottom/I don't wanna wear another mini dress to impress, a potential problem". The descending phrasing is seductively subdued, and the decision to leave Ora's vocal unadorned and fragile in the chorus is a masterstroke. In the wrong hands, "Only You" could have swelled into a bulldozingly asinine arena-sized anthem, instead it thrives on subtlety and sweet sorrow.
It would seem that Rita Ora is determined to turn her greatest weakness into her biggest strength. There's no running from the fact that her voice is indistinct and underpowered, lacking either innate charisma or contrived quirk. Across the album she borrows vocal ticks from everyone from Ariana Grande and The Weeknd to Rihanna and Grimes, but she is better served by understatement. Her vocal floats with an airy charm across the LP, making the more sorrowful moments all the more devastating. Opener "Anywhere" sets the tone. The track is so breezy and hopeful as Rita sings of eloping with her lover, that it recalls the naivety of the 90s before exploding into a goofy auto-tuned chorus that proves oddly endearing.
It's perhaps unsurprisingly to see a long list of co-writers who earned their reputations forging the sensual sorrow that has come to define the modern wave of coming-of-age popstars. Occasionally the themes prove far more interesting than the songs themselves. "New Look" is wracked by insecurities, as Rita questions a lover who she fears will jettison her the second a new woman turns his head. The chorus is painful obtuse, but the verse is sublime. "Lonely Together" suffers a similar fate. Rita proves deft at spinning a yarn as she succumbs to loneliness and falls back into the same doomed romance over and over again ("I might hate myself tomorrow, but I'm on my way tonight"). Avicii, who is the principle writer of the song, builds momentum with typical aplomb, but the eventual drop is a hideous disappointment.
Phoenix may lack stand out choruses, but that deficiency never threatens to derail the LP. "Your Song" and "Let You Love Me" both thrive in spite of meandering hooks as Rita showcases a sense of exuberance and resilience that carries the listener alongside her. Rita has a real knack of building momentum and garnering sympathy simultaneously. "For You" moves through the gears delightfully, while "Hell Of A Life" plunges from the heights to the depths before contrasting a stabbing string led instrumental with a smooth, soaring R&B chorus.
It's worth noting that there are few if any original ideas on Phoenix. All the hallmarks of pop's recent past are present – tropical house, big room EDM, summery pop and darkly sexy R&B – and certain tracks are almost completely given over to her collaborators ("Summer Love" is a Rudimental song in all but name, while "Only Want You" is directly attributed to Avicii). This might sound rather depressing on paper, but this is no cut, copy, paste trend chasing cash in. Instead, the whole project has a thoughtful air. Every aspect of this album is understated and driven by Rita's story of a woman desperately stumbling from one hedonistic heartbreak to the next. There are tragedies and there are highs, but Rita always has control of her own narrative. Ironically, even when she appears helpless to resist temptation, Ora admits that, in actual fact, it's her own choice.
The one of moment of preposterous escapism comes in the form of "Girls" and – truth be told – now the controversy has died down, it's a good laugh. Charlie XCX is wonderfully relaxed drinking wine, smoking weed and reclining in her Chevrolet, before Cardi B steals the show. The rapper's presence is undeniable. She possess all the charisma, bravado and distinction that Ora lacks as she serves up a scandalous verse: "I don't gotta introduce myself (Cardi!)/I'm too sexy, I seduce myself (Bardi!)/Seven figure, never need a nigga/I steal your bitch, hold her down with the scissor".
Still, Phoenix would not work if Rita were as outrageous as Cardi B or enigmatic as Charli XCX. Instead, this is the moment when the popstar, actress, presenter and model, however implausibly, convinces us that she's just an ordinary woman with everyday problems. Her distinctly average vocal serves this aim admirably. Rita Ora and Phoenix are at their best dwelling on low key misery and showcasing quiet resilience. The slyly brilliant "Keep Talking" captures the core aesthetic as Rita sings: "There's nothing you can say to me, that I can't say to myself/There's nothing you can make me feel, that I haven't already felt". It's a fitting stand out lyric from a richly introspective album of carefully constructed and surprisingly thoughtful pop music.
7.0
The final score: review Good
The 411
More than worth the wait, six years on from her bombastic debut, Rita Ora returns with Phoenix: a grown up pop album that thrives on its narrative of quiet resilience. The braindead bad habits have old have been ditched in favor of thoughtful, understated production and sharp, sympathetic lyricism. The choruses are frustratingly weak, but this hardly matters, as Rita finds a way to turn her indistinct and limited vocal to her advantage.
legend
More Trending Stories