The Beatles – Abbey Road 50th Anniversary Deluxe Edition Review
October 4, 2019 | Posted by
The Beatles – Abbey Road 50th Anniversary Deluxe Edition Review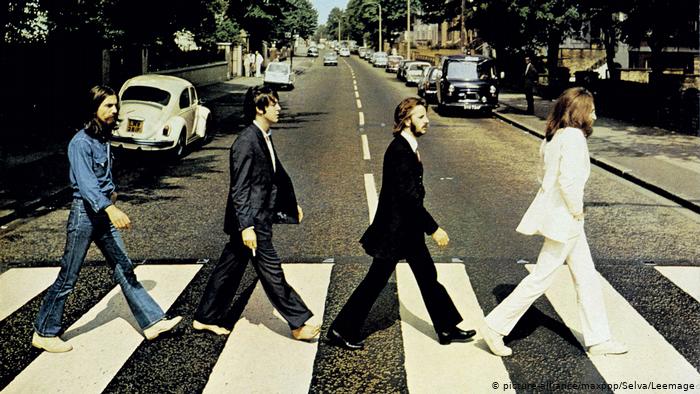 Take any legendary band from the last 60 years and ask either critics or fans to name their best track and, chances are, you'll end up with a jumbled list of eight or nine tracks. The funny thing is, when it comes to the The Beatles, the answer to that question is, very literally, eight or nine tracks (give or take). The Abbey Road medley (which runs from trippy hymnal "Because's" conclusion through to the cheeky little ditty "Her Majesty") is not only an explosion of communal creativity and raw imagination, but a perfect encapsulation of The Beatles' artistic aesthetic.
Four truly distinct songwriting personalities harmonising divinely to create the most perfect pop music the world has ever known.  The mounting internal friction, wild variations in style and differing creative philosophies are neither suppressed nor superseded by the whole. John is John, Paul is most definitely Paul, and yet the result is undeniably cohesive. These little fragments of song – tossed off choruses, half-developed bridges, silly retro-pastiches and innovative instrumental ideas are all pulled together in joyous whirlwind of unbridled invention. Momentum builds as one track flows into the next. The listener is a guided through sincerity and irony, sweet and bitterness, as the band flirt with cynicism while showcasing a disarming naivety. Moods may pass, but beauty endures in this transitory world of  intoxicating brevity.
In many ways Abbey Road is a tragedy. Recorded after Let It Be, it would be the last album that The Beatles would make together and, despite reaching the point where they were seemingly in no mood to finish individual tracks, the band had nevertheless arrived at their creative apex. The Liverpudllians relished a world where new genres, sounds and technologies were being created on a seemingly weekly basis. John, Paul, George(x2) and Ringo were sponges, sure they'd invented or pioneered many of the 60s most innovative techniques, but they still wanted to jump on board and try their hand at practically every available sound: be it brand spanking new, brutally heavily, groovily atonal or wilfully retro. These four men loved music and especially melody in all its forms (be it avant garde or prosaic). It's that love that shines through on Abbey Road's jaw dropping second side.
In many ways The Beatles and George Martin mirrored Pablo Picasso: a genius with an insatiable desire for the new, who would enter a new scene, embrace the latest technique and master it with a single effortless stroke.
It's genuinely funny reading the contemporaneous reviews of Abbey Road. Critics in 1969 universally recognised the brilliance of the album's second side while rightly recognised the divergent impulses of its first half, but some of their critiques seem particular humorous today. Where are the tunes? They cry. No one can predict the future and I'd rather have someone argue their corner rather than pander, but imagine looking at a record front loaded with "Come Together" and "Something" and wondering where in the world the hits would come from.
Truth be told, there is little or no point reviewing this record in 2019. Be it the bluesy proto-metal rawk of John's "I Want You (She's So Heavy)", the delightfully delicate bliss of Harrison's "Here Comes The Sun", or even Ringo's lovable jaunt "Octopus's Garden", these songs have become part of our global cultural DNA. They are both subconscious references points and the fundamental building blocks of modern popular music. Abbey Road remains utterly ubiquitous in the reach.
Part of the reason the album is so dearly loved (in spite of the as catchy as it is naff "Maxwell's Silver Hammer") is that it provided such a dignified farewell for what was an increasingly discordant group of individuals. The lovable lads who'd who spent a decade preaching a message of peace, love, and understanding where riding off into the sunset together, as one. The Beatles might show their supreme individual prowess on the first half, but, under McCartney and George Martin's stewardship, the band truly unite together and rally down the stretch. Harrison and Lennon harmonize behind McCartney's lead, as Ringo's fills crash divinely. Everything is in its right place. This is how it was meant to be, this is how it once was and, thanks to Abbey Road, this is how The Beatles would be remembered in their final moments together.
So what to make of 2019's 50th Anniversary Deluxe Edition? Back in 1969, The Beatles were rather foolishly critiqued for overproduction and the 23 demos and studio takes included here only showcase the supreme talents and judgements of George Martin. Sadly the 2019 remastered mix, which is a touch too crisp, spritely and bright, reveals how closely Martin tiptoed up to the line of artificiality without crossing it. The legendary producer (and fifth Beatle) had the mix just right; in 2019 we are approaching the point of no return where, in a quest for more money and more spins, the production is becoming too clean and airless.
When approaching Abbey Road and this lorry load of behind the scenes content, it is worth considering the context. By the late 60s the world of pop, rock and R&B was getting grittier and more unkempt. Led Zeppelin and Black Sabbath had arrived, The Who were beginning to loosen up and expand their horizons and, suddenly, The Beatles (as well as The Beach Boys) looked and sounded a little too slick and composed to be on the cutting edge. In one of the boldest decisions of their careers, having already written and recorded a rawer and less polished product in the form of Let It Be, The Beatles decided to stick to their guns and deliver the most refined and hyper streamlined release of their entire career. Today Abbey Road just sounds like timeless pop, but in 1969 they were flying in the face of expectation.
Listening to these 23 bonus tracks is like entering an alternate timeline and, speaking of parallel universes, it would be really rather lovely to slip into a world where a finished version of Paul McCartney's "Goodbye" replaced "Maxwell's Silver Hammer" on side one. Alas the demo we hear here was given to Mary Hopkins and she road it all the way to No.2 in the charts.
The rarities and offcuts begin with a visceral and jagged live version of "I Want You (She's So Heavy)" – it's well worth hearing in its own right – but the demo is brought to life by the banter between Lennon and Martin. At first producer and artist are working out how to finalise the track, but then Martin has to inform Lennon that some nutter outside is insisting that they turn the music down! John is rather amused: "what are they doing here at this time of night? Well we'll try it once more very loud, if not we'll try it very quiet…last chance to be loud", Paul, who just messed up the bass part, chips in with a sarcastic sneer: "who said?"
Naturally there isn't an explicit need for these rough takes. This is not Prince alone with his piano and microphone working out material in the form of one fluid concert style performance. The Beatles are less creating and more ironing out the kinks while having a little fun. The chatter is infectious, a reminder that the biggest band of all time was not comprised of supreme beings of indelible genius, but four likely lads from Liverpool having a giggle even as their friendships came apart at the seams. At times the contrast is staggering. McCartney is goofing off, being completely juvenile and then, entirely out of the blue, a switch is flicked and the heart-breaking keys of "You Never Give Me Your Money – Take 36" arrive. Suddenly the air is thick with a serene poignancy and a tangible weight of brilliance envelops the room.
Those who argue in favor of an under produced, alternative Beatles will find plenty of succour here. "Oh! Darling – Take 4" is an absolute ripsnorter. The kind of raw howling reinvention of 50s rock & roll that goes someway to explaining how McCartney (pretty much instantly) became one of the world's most essential live performers. Ringo truly shines in this more laid back setting, taking advantage of the abundance of space afforded to him while his bandmates fiddle around trying to find the right key. His fills are stunning. What he lacks in technical skill, he makes up for with truly immaculate timing – and, on top of the drumming, who doesn't love hearing an twiddly back alley version of "Octopus's Garden"?
The Beatles have so much fun messing around and poking fun that, at times, it's hard to know discern whether their adlibs and wild licks were actually ideas for the finished versions of these songs or just in jokes. Take "Mean Mr. Mustard – Take 20" for example. Did McCartney originally want a spoken world refrain to back each line ("She's saving up to buy some clothes (yes she is)/He keeps a ten bob note up his nose (yes he does)")" – or is he just fucking around after 19 straight attempts to nail it?
It might all seem strangely effortless given their respective moods, but if Abbey Road's Deluxe Edition reveals anything, it's just how much work went into the perfecting these classic tracks. The multiple takes of "Golden Slumbers / Carry The Weight" – which sees Paul searching for the right tone and concluding bridge – verifies that while Martin and The Beatles clearly had an intuitive understanding of pop music, these songs took a hell of a lot of hard graft.
The stand out track, to the surprise of no one, is "The Long One" – aka the Abbey Road Medley. This studio take offers the strongest possible rejoinder to The Beatles critics who label the band "over produced" and "stage managed" by Martin. Here, for sixteen glorious minutes, the band are just ripping through the greatest music they would ever play and are over moon to be doing it. Lennon might be a bit of a sarcastic old git by this point, but he is as giddy as a schoolgirl to hear these disparate sounds coming together. He whoops and cheers like a football fan during an instrumental interlude: "Fab! Isn't that Great! It's real good that! Oh listen to that now, haha, oh look out!"
…And, to perfectly honest, 50 years and a million listens later, that is exactly how I feel listening back to this wonderfully endearing little collection. When John, Paul, George and Ringo join together to belt out "Carry That Weight's" refrain, I feel like cheering them on. Even if they sound more like a bunch of lads on the terraces than a gospel choir, there's something wonderful about imaging those four men crowded around a microphone and howling along in unison, one final time, all smiles and free from vitriol, even if only for a few glorious seconds.
10.0
The final score: review Virtually Perfect
The 411
Side A showcases four individual songwriters at the absolute peak of their powers, slowly drifting apart even as their legendary producer tries desperately to hold them together. Side B is perfection. One triumphant final stand for pop's greatest gunslingers. Working harmoniously, side-by-side to deliver an outpouring of fluid, unpredictable and truly communal creativity. The 23 bonus tracks (demos and studio takes) reveal a rougher, looser, rockier Abbey Road (a mirror image of Let It Be) and gives us a glimpse behind-the-scenes into The Beatles process and goofy conversations.
legend