The Best Albums Released This Week In Music History: Marvin Gaye, Lauren Hill, More
August 31, 2020 | Posted by
Last year to "celebrate" my birthday I counted down the Top 20 Songs About Growing Old. This year, given the somewhat depressing global circumstance I thought I'd opt for a cheerier birthday countdown.
I originally planned to do the Top 10 Albums released on August 24th, but it turns out that almost no classic LPs dropped on that date, so instead we're going to rank the albums released in my Birth week (aka this week in music history), August 24th-30th.
No greatest hits, live albums or compilations, this is a countdown of straight studio LPs.
Let's get to it.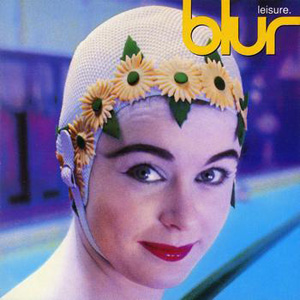 45. Blur – Leisure
(Indie – August 26th,  1991)
Blur's distinctly hit-and-miss debut album was stuck between the dropout sounds of American rock and the distinctly Northern guitar sounds of The Stone Roses and the nascent dance scene. As a result their debut is both dreary and dreamy, an alternative exercise in listless naval gazing – the brash Bowie influenced social commentary would have to wait until 1993 and Modern Life Is Rubbish.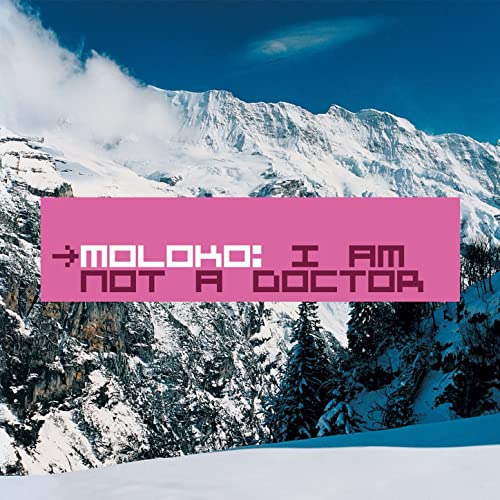 44. Moloko – I Am Not A Doctor
(Trip Hop – August 24th, 1998)
Every aspect of Mark Brydon and Roisin Murphy's sound comes on leaps and bounds on sophomore effort I Am Not A Doctor. The coy asides and knowing in-jokes remain, but the transition from trip hop and drum and bass towards silky chart ready dance-pop is in full effect. Murphy is a star riding roughshod over these preposterous cuts. It's a testament to her and Brydon's talents that "The Flipside" somehow sits harmoniously alongside the elegant disco glory of "Sing It Back" on this bonkers collection.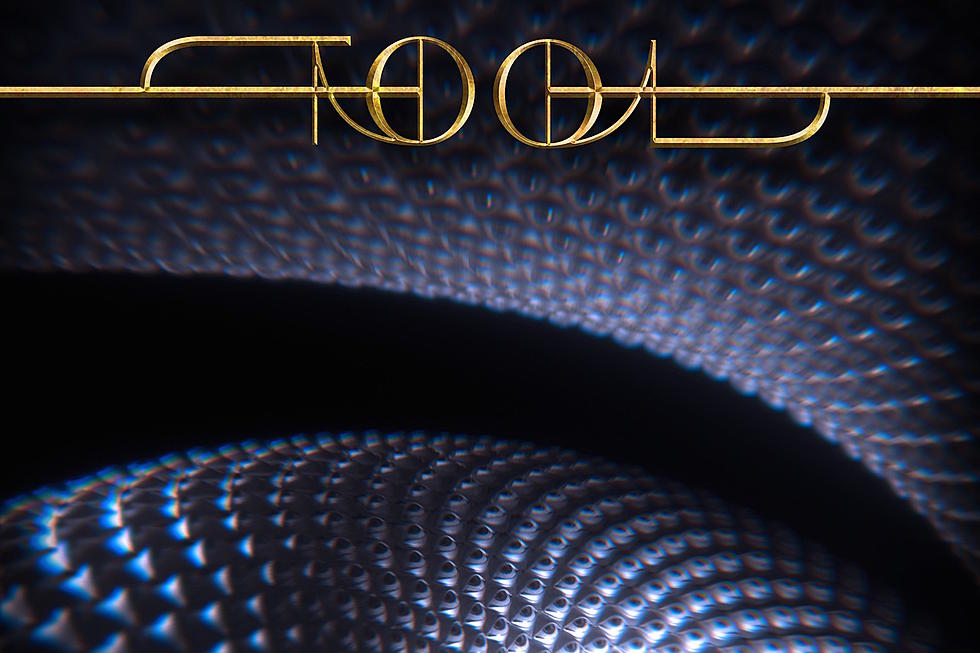 43. Tool – Fear Incolum
(Metal – August 30th, 2019) 
Between the gorgeous shifting sands sonics of the title track and the barely disguised contempt of "7empest" lays the next classic Tool album – and for many Fear Inoculum will be just that. The album is a brilliant slow moving behemoth worthy of your patience and careful consideration. There might be a lack of impetus, but there is no shortage of virtuosity, tenderness or sprawling lyrical playing. Yet, sadly, it is this ferocious potential and unrivalled craftsmanship that makes for a frustratingly listen. This beautiful blend of sounds old and new, postures intimate and expansive, set the stage for a truly great statement, but the album never quite grabs the listener by the scruff of the neck and says much of anything. In many ways, Fear Inoculum is a bull that Maynard has failed to take by the horns. Read Our Full Review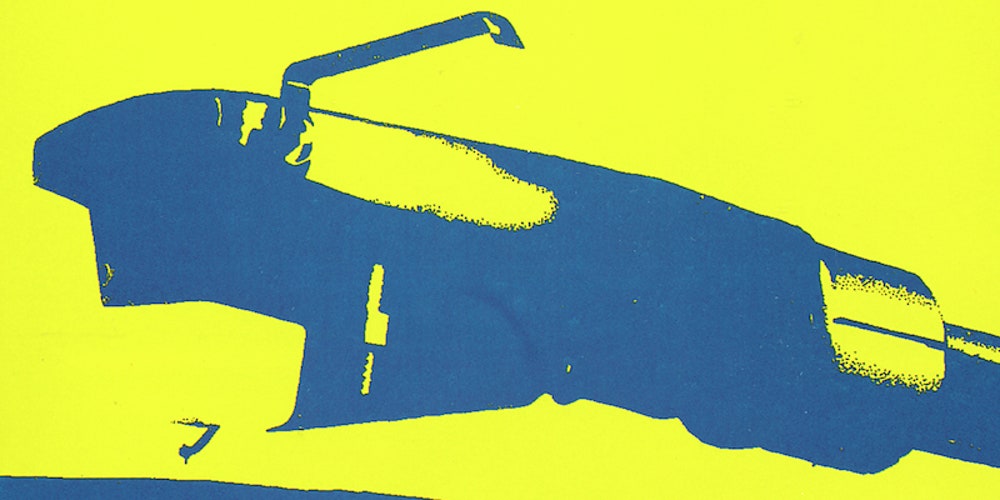 42. Stereolab – Transient Random-Noise Burst With Announcements
(Indie/Krautrock – August 24th,  1994)
Okay so maybe a couple of great records were released on my birthday. Stereolab's major label debut remains a triumph of stubborn anti-commercial excellence. Brian Eno is no doubt kicking himself for not coming up with a title as obtuse as Transient Random-Noise Burst With Announcements, but for all the title's pomposity the music contained within remains hypnotically alluring. The Anglo-Franco outfit might be noodling and subdued, but they know how to tease out the melodies and grooves within their clanking cacophonies of vaguely out of focus sound. There is serenity to be found behind these arch postures.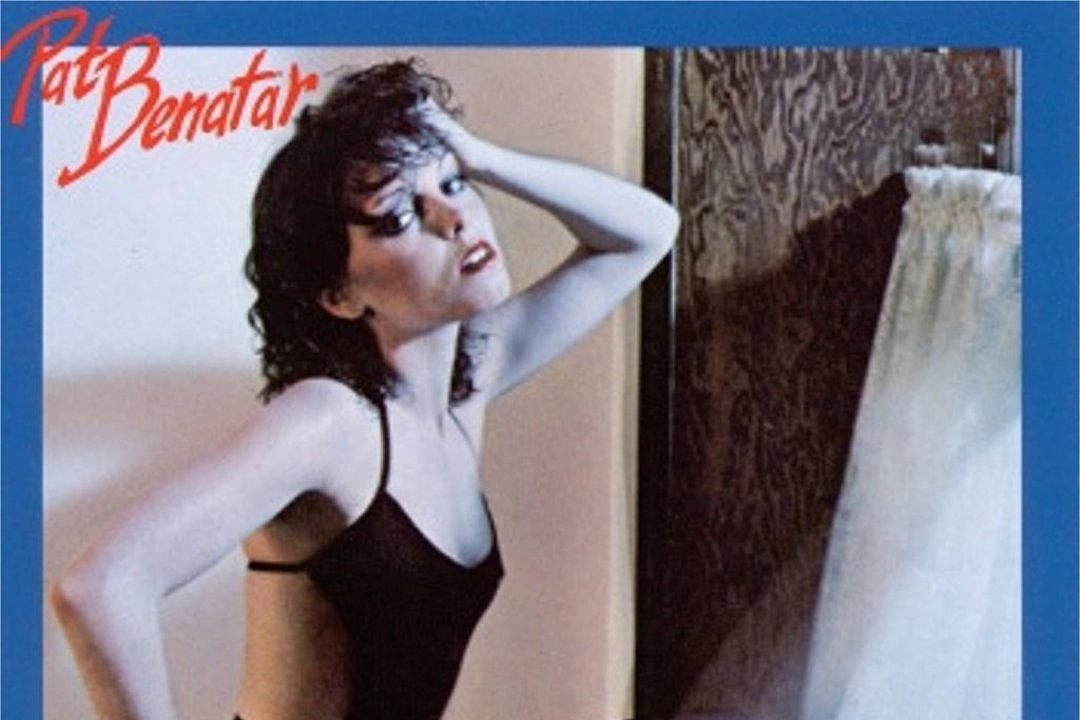 41. Pat Benatar – In The Heat Of The Night
(Power Pop – August 27th, 1979)
Pat Benatar doesn't do subtlety, her power chords slam hard, her vocals wail triumphant and her bubbling teenaged sexuality explodes from her cascading guitar work. The template that would take Billy Idol to the top of the charts was created here on album that rocks hard while wearing its heart, not so much on its sleeve, as a round its neck like a bloody noose. Preposterous pop or ungodly catchy rock? Who cares, Pat Benatar is undeniably naff in all the right ways.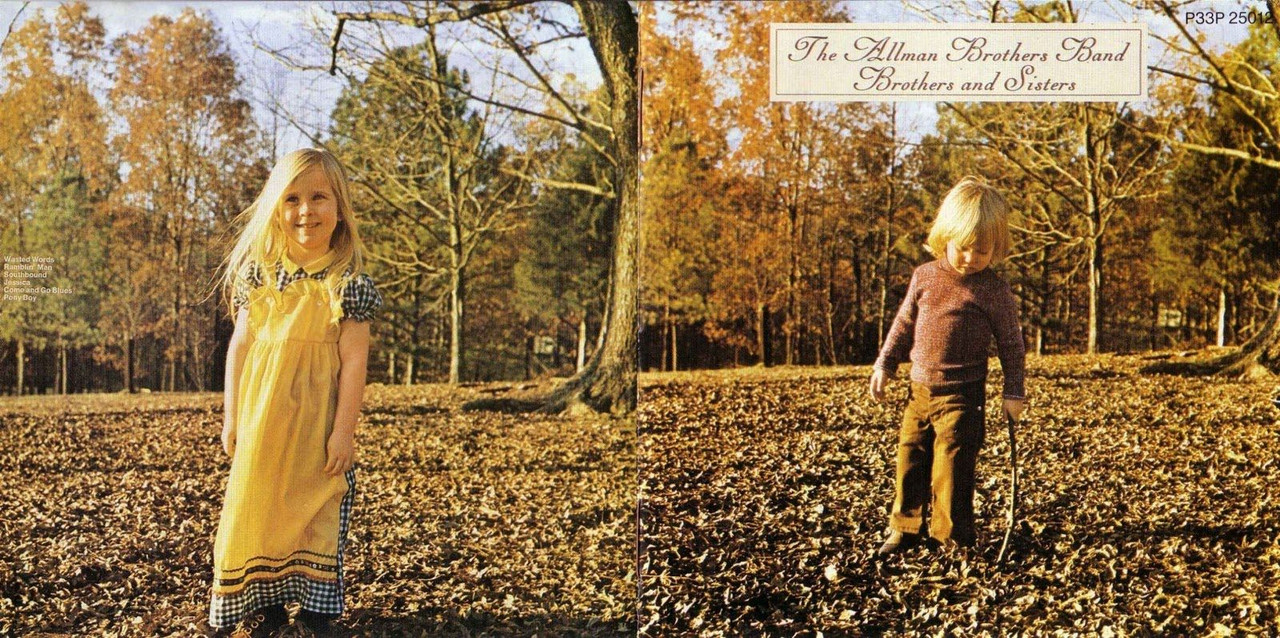 40. The Allman Brothers Band – Brothers And Sisters
(Rock – August 25th, 1972)
At Filmore East and Eat A Peach set an impossible standard for even The Allman Brothers Band to follow. Especially considering they'd been rocked by the death of Daune Allman in 1971 just as Greg Allman was just beginning to embark on a solo career. The stage should have been set for a disaster with new players working their way into this family affair, but instead Brothers And Sisters was a smash hit. "Ramblin' Man" and "Jessica" saw to that, but this was far from a  hit single carry job. Despite the ugly mix, the playing on "Pony Boy" is an absolute hoot while "Wasted Words" offers a sumptuously stoned saunter (think a rootsified Hendrix). The more striped back and focused sound of Brothers and Sisters while far from perfection certainly had its advantages (most notably live).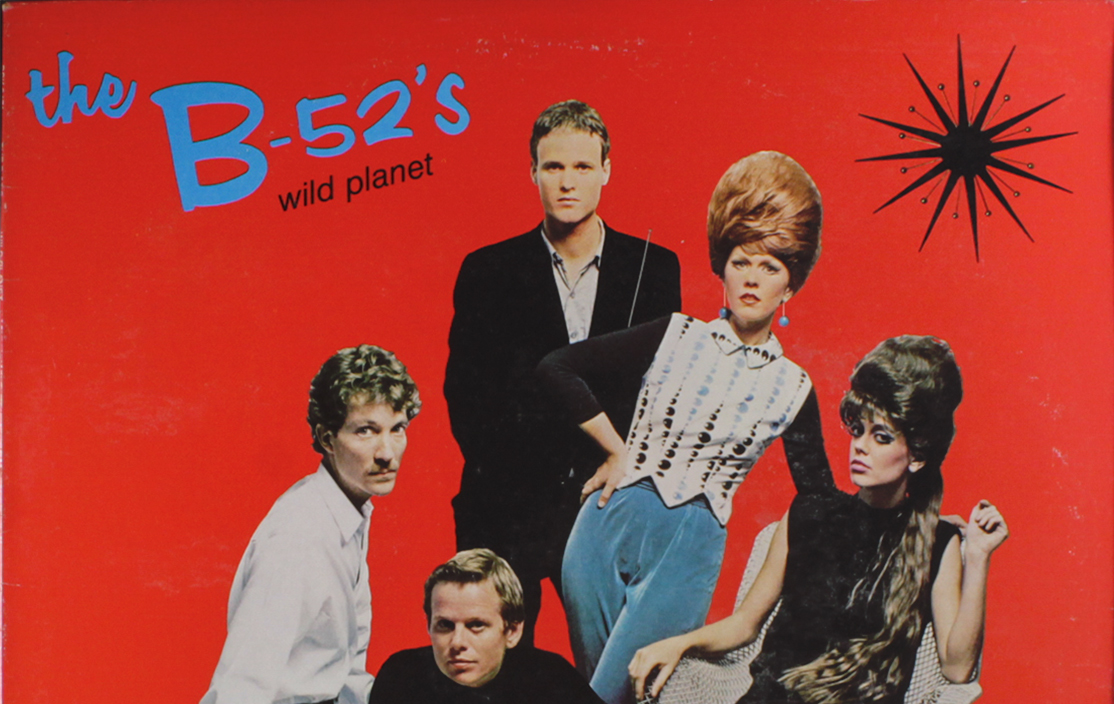 39. The B-52's – Wild Planet
(Indie-Pop – August 27th, 1980)
Now let's be honest, there is no topping The B-52's bonkers debut, but Wild Planet does its level best to tighten up every element of the band's garage-punk, art-pop, indie-dance sound without compromising any of their idiosyncrasies. In many ways Wild Planet is a razor-focused collection that captures the key developments of the post-punk movement and regurgitates them in a suitably ironic and subversive splatter of 80-ready affectations. However, that would be under-selling the distinct nature of The B-52's. For all their crafty cribbing of amateur, outsider rock history, no one could ever mistake "Private Idaho" for anyone else's material, let alone anyone else's hit single.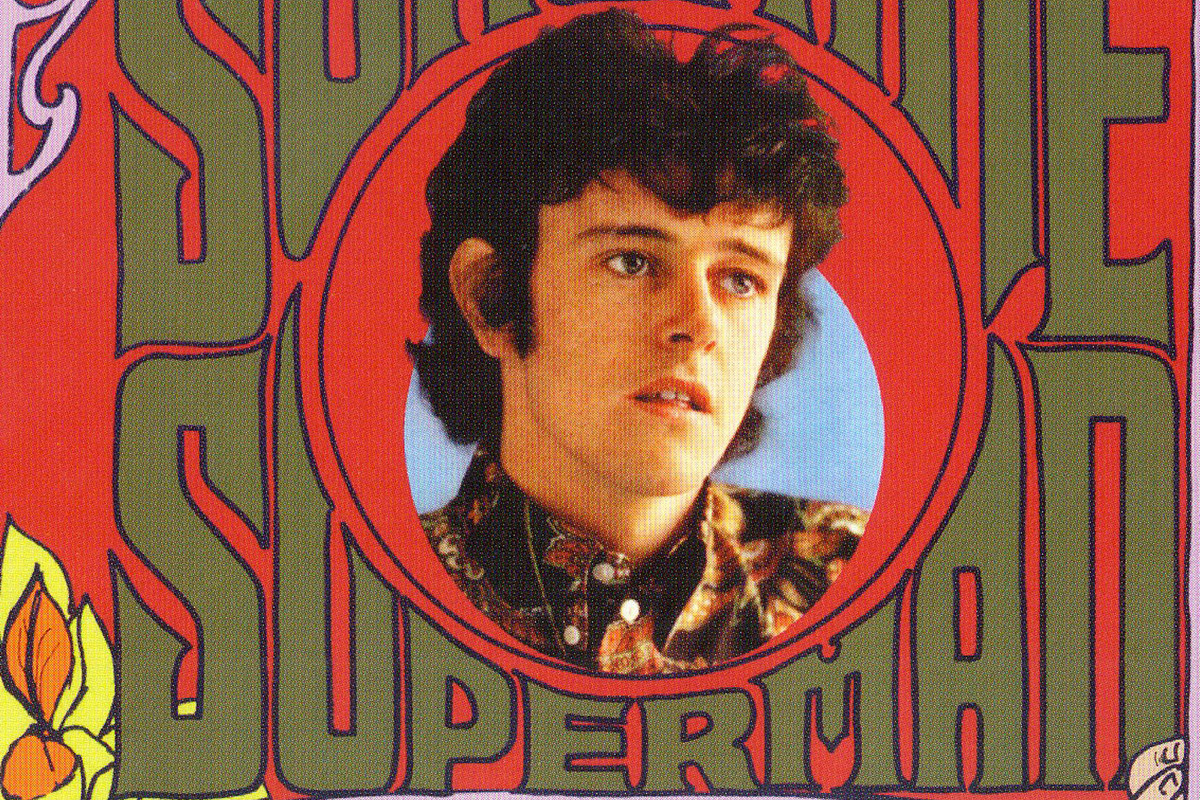 38. Donovan – Sunshine Superman
(Psych-Folk – August 26th, 1966) 
Sunshine Superman is an album that thrives when listened to while laying on the grass, enjoying a beer, spliff, burger  or whatever takes your fancy – i.e. when you are not paying particularly close attention. Donovan's delivery is stunning throughout – like a poetic figure, equal parts child of Aquarius and beatnik poet – while Mickie Most's production helps to cement the 60s psychedelic sound. On the surface the album is rich, luscious and ornately composed, but through headphones it does provoke the odd raised eyebrow as Donovan drifts through the "Legend of a Girl Child Linda" or bounces along with "The Trip". Still, if there are patchy moments and excesses to be found, it hardly matters when "Guinevere", "Seasons Of Witch" and the stunning title track are on hand to carry the day.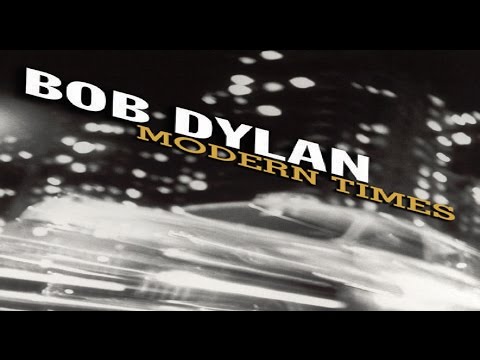 37. Bob Dylan – Modern Times
(Rock – 29th August 2006)
Bob Dylan has always been one step ahead of the times and, in 2006, not only was he topping the charts thanks to a nifty and now iconic iPod commercial, but he was predicting our modern political malaise. At the time it was considered old Bob's wobble to right, but his retrospective rock & roll reaction to America losing blue collar jobs to free trade deals now feels hauntingly prescient. Of course if the messaging was sharp and the lyricism slick, then the grooves were ungodly satisfying. Dylan's late career purple patch was in full effect – "I'm going to recruit me an army, some tough sons of bitches, I'll recruit my army from the orphanages". Vive le revolution.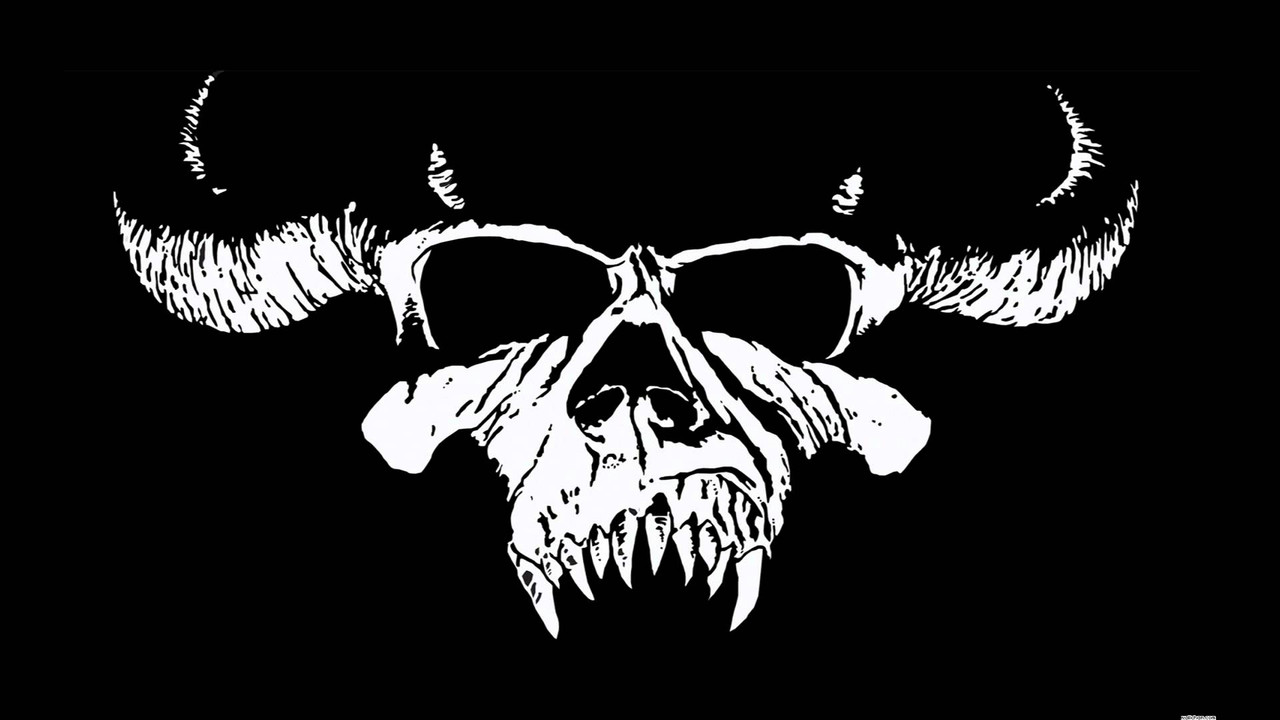 36. Danzig – Danzig
(Rock – August 29th, 1988)
Danzig might be a walking caricature, but like all great walking caricatures (think Bruce Campbell), he knows it and milks his sardonic charisma for everything its worth. Like Misfits in their half-finished, half-arsed pomp, Danzig's debut has a rough and ready energy. The riffs might hammer mechanically and linger with a gloomy density, but Danzig feels organic, like he's leapt in the studio and is laying down his vocals on the fly. The result is a Doors-in-heavy-metal-hell onslaught of slow walking, hard rocking, Halloween-ready absurdity from "Twist Of Cain" through "Mother" all the way to the appropriately titled grooves of "Evil Thing".
35. The Replacements – Sorry Ma, Forgot To Take Out The Trash
(Rock – August 25th, 1981)
The Replacements would go on to embrace slick and sardonic pop and make an art form of outsiderdom, but when it came time to make their debut they just wanted to fit in. Sorry Ma… is a an absolute mess, The Replacement's strange attempt to be an ice cool Hardcore band. The thing is, in trying to ape Husker Du and Black Flag, The Replacement's only served to highlight their estrangement. Behind these blurts of anti-music ("I hate music, it's got too many notes") lies a playful smorgasbord that traces every aspect of American music from Rockabilly and Elvis through to The Ramones and Iggy Pop. Droll, disenfranchised and too damn clever for their own good ("Don't ask why, why not?"), The Replacements would never sound this one dimensional again, but then again, they never really sounded one dimensional to begin with.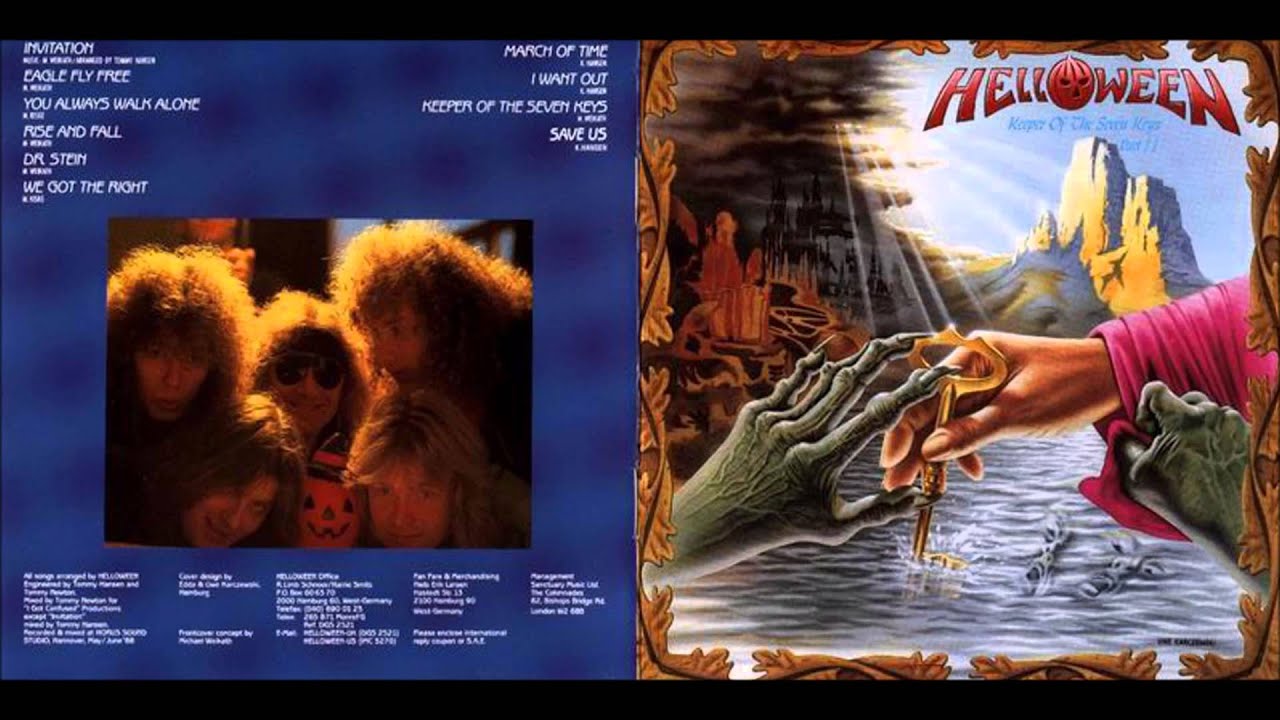 34. Helloween – Keeper Of The Seven Keys, Pt. 2
(Metal – August 29th, 1988)
Behold the greatest power metal album of all time(!), well according to Loudwire at least. Keeper Of The Seven Keys, Pt.2 is one of those wonderful albums that splits the crowd right down the middle, for some it is the glorious culmination of everything its predecessor set in motion, for others it's the moment when Kai Hansen began to phone it in. The truth likely lies somewhere in-between. The Hamburg outfit's opus has proved ungodly influential and, taken as a whole, the album is a swords to the sky onslaught of dungeon clearing brilliance. In isolation there are unmistakable highs and lows and Power Metal remains an acquired taste, but what Iron Maiden are to Heavy and Operatic Metal, Heloween are to the power variety.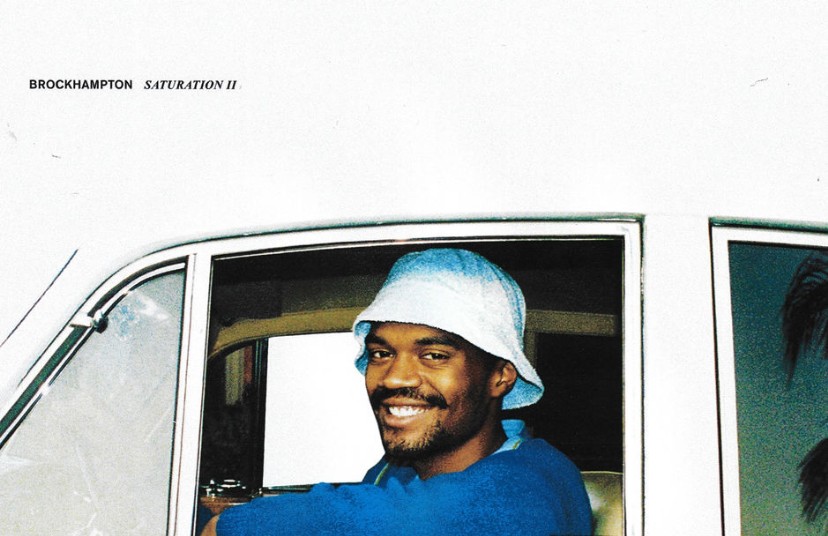 33. Brockhampton – Saturation II
(Rap – August 25th, 2017) 
Kevin Abstract's boyband, aka Brockhampton, hit their stride with the magnificent Saturation II: an uneven, hare-brained and ungodly addictive onslaught of balls-out charisma and infectious hooks. Posse cuts are an art form and Brockhampton understand this better than most. The pseudo-boyband  serve up a series of near-schizophrenic shifts from hyper-activity to smooth control via violent intent and wounded vulnerability en route to constructing the perfect fly-by-the-seat-of-your-pants experience.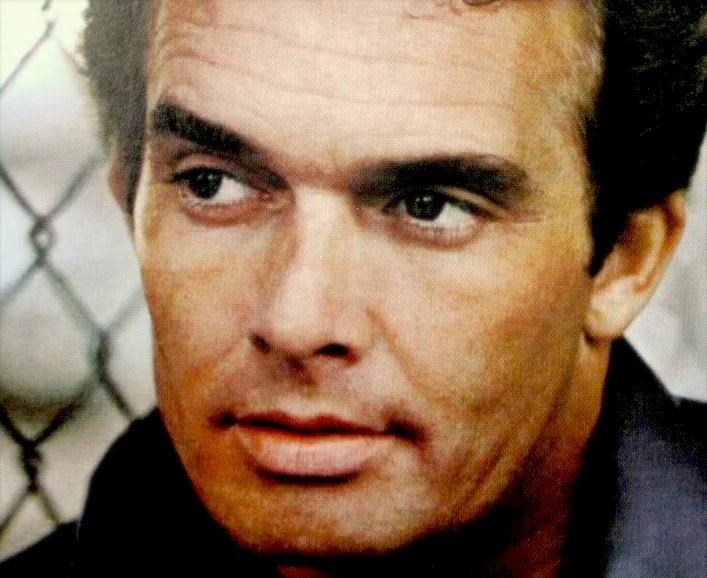 32. Merle Haggard – Branded Man
(Country – 28th August 1967)
Following up the stone cold country classic I'm A Lonesome Fugitive should have been a daunting task, but not for Merle. A mere five months after the release of his career defining disc, he was back with a No.1 single and a brilliant album of the same name, Branded Man. Sure the album is quickly composed, featuring the same band and only seven original compositions, but this is country music and re-interpretation is an art form. The convict desperate for reform, but dragged down by those dark impulses narrative resounds throughout thanks to Merle's sumptuous tone and innate believability.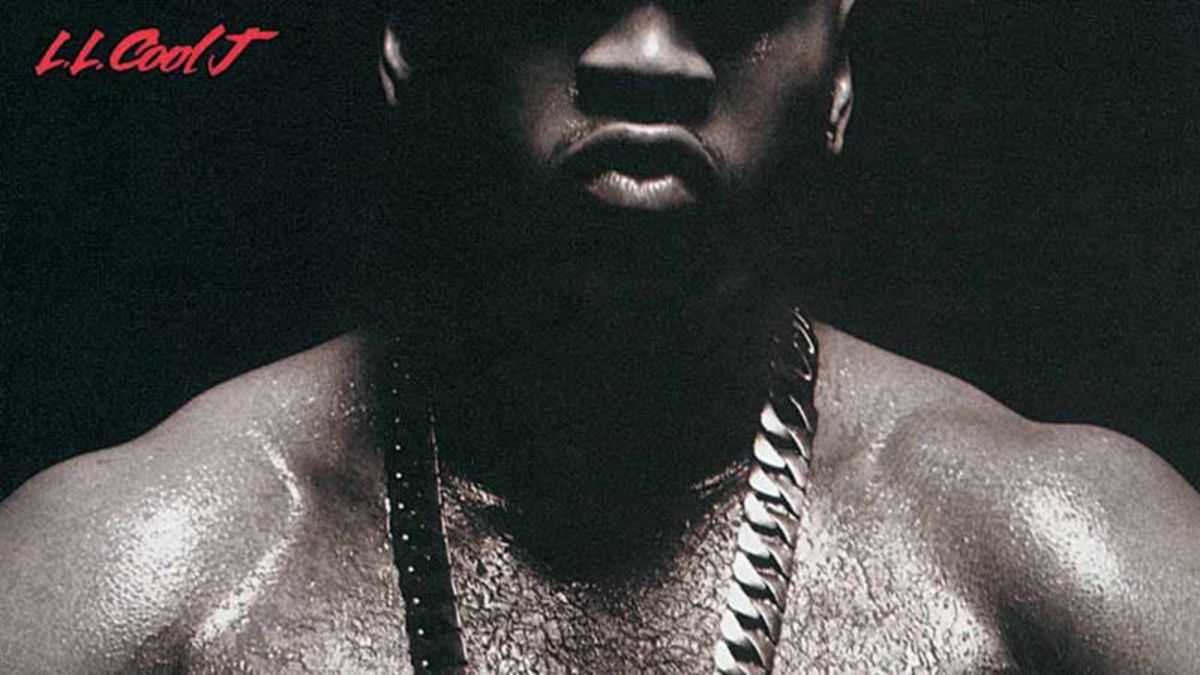 31. LL Cool J – Mama Said Knock You Out
(Rap – August 28th, 1990)
After releasing the ground breaking Radio in 1985, LL Cool J had gone from the avant garde to a figure of suspicion at best and fun at worst. The "sell out" label was actually a thing in 1990 and the LL we know today (acting, posing, rubbing shoulders in Hollywood) had already begun to emerge. Suffice to say, he needed to drop something harder than Walking With A Panther (an album that, despite its success, threatened to turn rap into a gimmick). Well Marley Marl to the rescue! Taking over production from LL, Marley ensures that Mama Said… is the funkiest and hardest hitting album in LL's back catalogue. Simply put, despite its defiantly old school aura, the album sounds impeccable to this very day as LL reclaims the aggression of his youth without giving up the lover man persona that would turn him into a worldwide superstar ("6 Minutes Of Pleasure", "Around The Way Girl").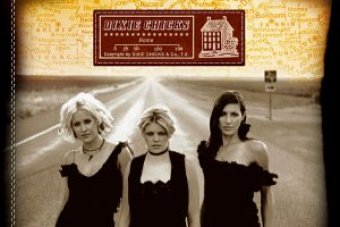 30. The (Dixie) Chicks – Home
(Country – August 27th, 2002)
The Chicks have a whole lotta history, but back on the 27th August 2002 there was no Iraq War, no country radio blackballing (think cancel culture is new, think again) and no acrimonious family shredding divorce. Instead, The Chicks (then of Dixie) were about to take a globe conquering victory lap with Home – a rootsy and bluegrass driven radio-ready album built on the back of Martine's fabulous fiddle/mandolin and Emily's spritely banjo. The Chicks had immaculate harmonies, deep cutting ballads and carefully layered grooves capable of moving sold out rooms – so what could possibly go wrong?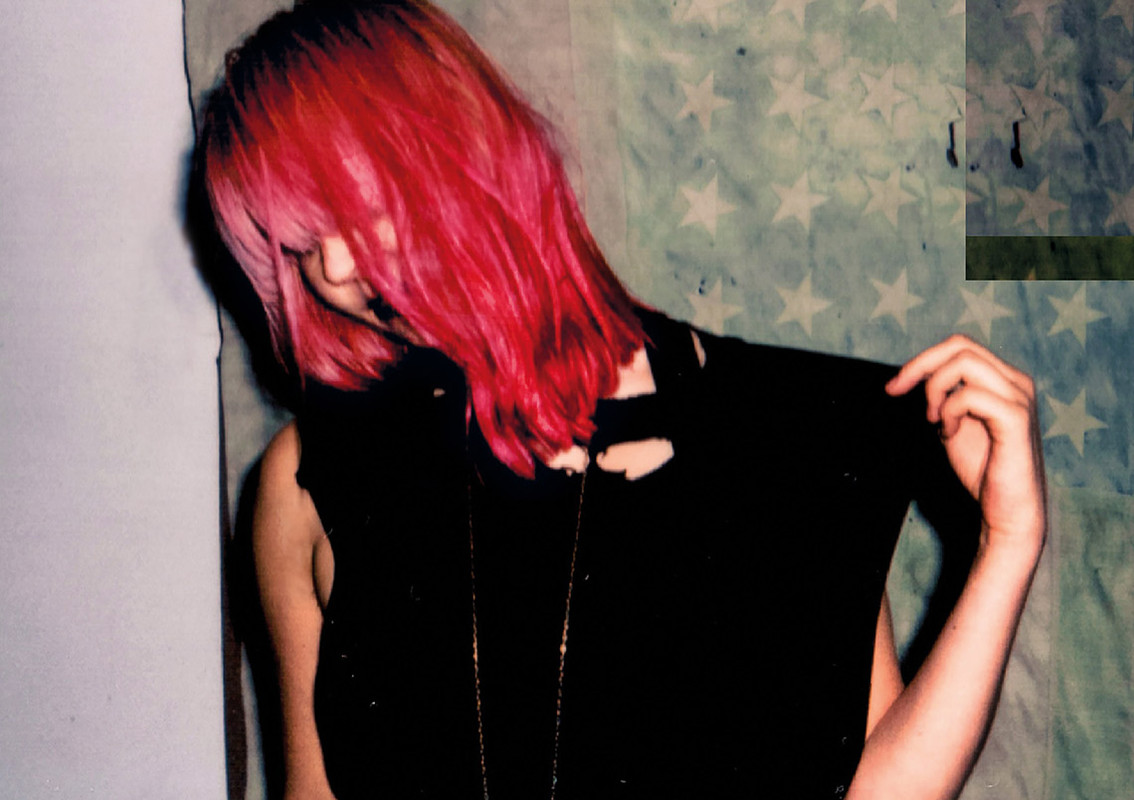 29. EMA – Exile In The Outer Ring
(Indie – 25th August 2017) 
At times it's hard to tell whether EMA is turning the screw, contorting herself around the dril bit or being ground into formless oblivion. This confusion is crucial to Exile In The Outer Ring, EMA's response to the 2016 US Election. Rage and violence bubbles under the surface of an album that captures the desolation of those cities left behind by modernity and the dismay felt by so many in the wake of Trump's election. "What are we hoping for?" is the crucial question, both a plea – where is the hope in this world – and a question – what did you honestly expect to happen when you chose this course of action? This is an album that lingers in the vacuum. Perfect for a world caught in the throws of uncertainty, stewing on broken promises and stumbling in the darkened graveyard of broken ideologies. Exile In The Outer Ring, horrifyingly, is the sound of 2017.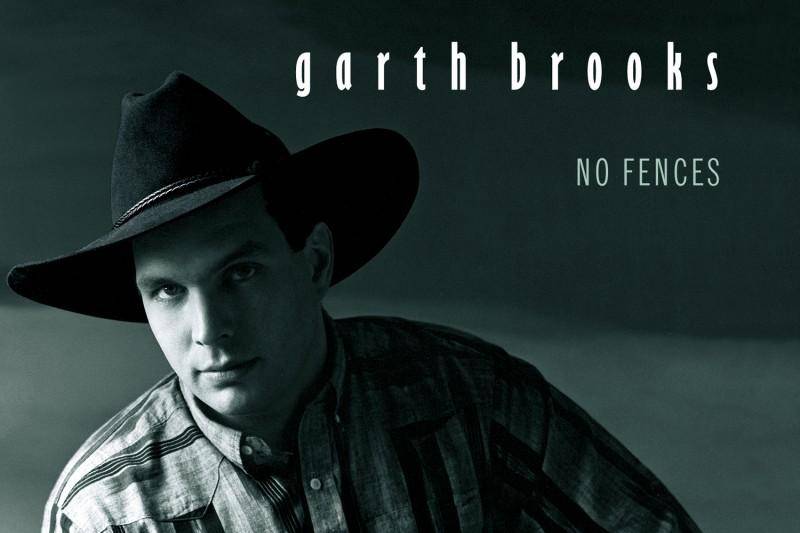 28. Garth Brooks – No Fences
(Country – August 27th, 1990)
No Fences would make Garth Brooks the biggest touring artist in country music for a good three decades (and counting) while launching a new era of stadium-sized Stetson and blue jean wearing headliners. In 2020 Brooks is such a meme (one in which he willing participates in) that it's easy to forget just how hard this record hit on release. Brooks alighted on the intersection between down home sentimentality and arena ready, open road theatricality. Full of looming atmospherics, powerhouse choruses and rowdy punchlines, Brooks was the first artist to take up Springsteen's mantle and wholeheartedly run with it. The hardest working man in show business had been reborn as a twangy Stetson wearing good ol' country boy.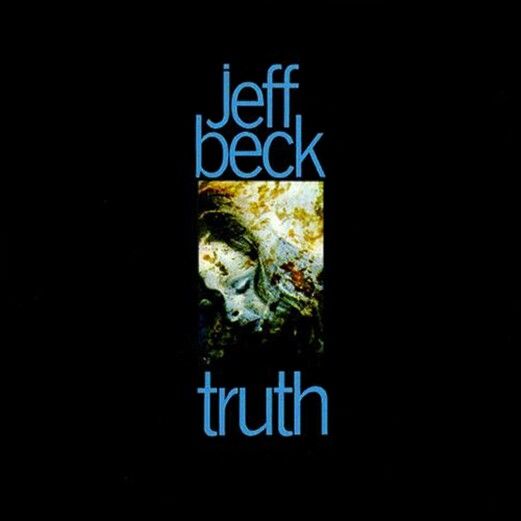 27. Jeff Beck – Truth
(Rock – August 24th, 1968)
On a personal level Jeff Beck's playing, for all its silken ferocity, has never really floated my boat, but even the most stubborn detractor would struggle to deny the brilliance of Truth. This astonishingly accomplished debut not only showcases Beck's virtuosity without losing track of the songs themselves, but sounds ungodly ahead of its time. Truth would re-shape guitar playing and help open doors and expand minds for a rock revolution, sadly Beck penchant for reinterpreting classics ("Ol' Man River", "Greensleeves") and his progressive bluesy intricacy ("Beck's Bolero") would keep him at arms length from the nascent hard rock scene. This is a shame, because Beck's playing is worthy of a scene to support his status as both an all time great and an essential influence beyond the guitar mags.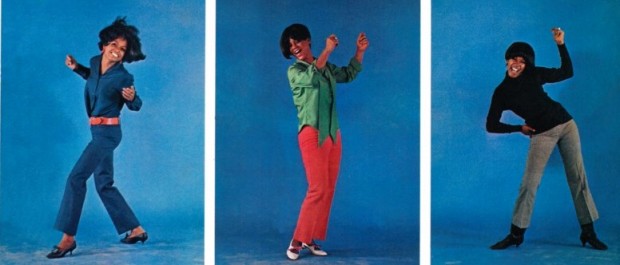 26. The Supremes – Supremes A' Go Go
(Motown – August 25th, 1966)
Nobody in 2020 talks about Supremes A' Go Go as a must listen classic album, that's because most fans settle for a greatest hits collection when they want to hear the cream of Diana Ross' considerable crop. The trouble is, at a glance, Supremes A' Go Go holds the irrepressible "Can't Hurry Love" and no other Supremes' classics, but if you look a little closer you'll notice that this tracklist sees Diana Ross covering all the biggest Motown hits of her era. So back in 1966 this was the album: Miss Ross was freed to rip through The Temptations and The Four Tops best material alongside classic cuts from Nancy Sinatra ("These Boots Were Made For Walking") and Barrett Strong ("Money (That's What I Want)"). So for those in the know, Supremes A' Go Go was the decade's perfect pop retrospective.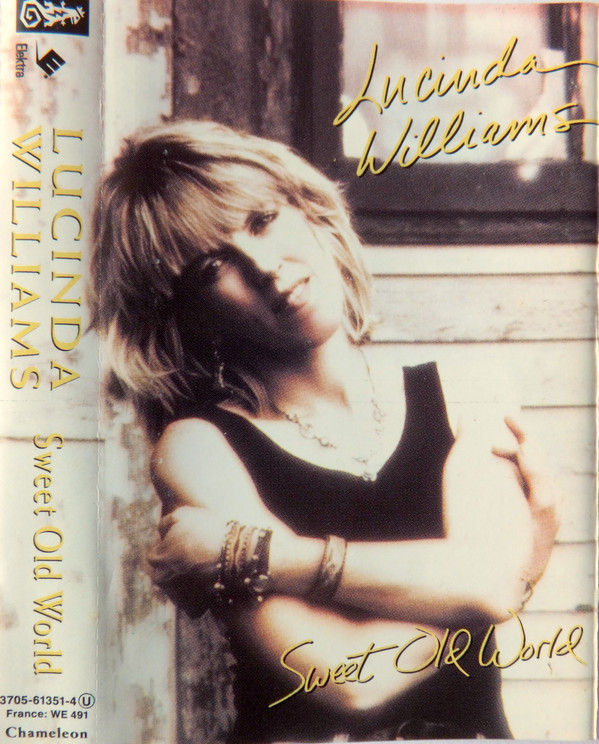 25. Lucinda Williams – Sweet Old World
(Roots/Americana – August 25th, 1992)
Suicide looms large over Lucinda Williams stunning Sweet Old World. The roots rocker from Lake Charles, Louisiana shot to superstardom seemingly overnight with her eponymous 1988 effort, but it was actually the songwriter's third studio album (having debuted in 1979). Stuck in dead end ruts, the victims of their own bad decisions, even when rocking out on an upbeat countrified arrangement, Lucinda's characters are rarely afforded much in the way of joy ("I love you darling and lines around the eyes" is about as positive as it gets). Thankfully, when things do get dark, Lucinda isn't moribund or exploitative, instead she proves incisive on "Sweet Old World" and the harrowing "Pineola", one of the few tracks in the pop canon to perfectly captures haunted bewilderment of mourning in sound: "I just sat alone in a corner chair, I couldn't say much of anything".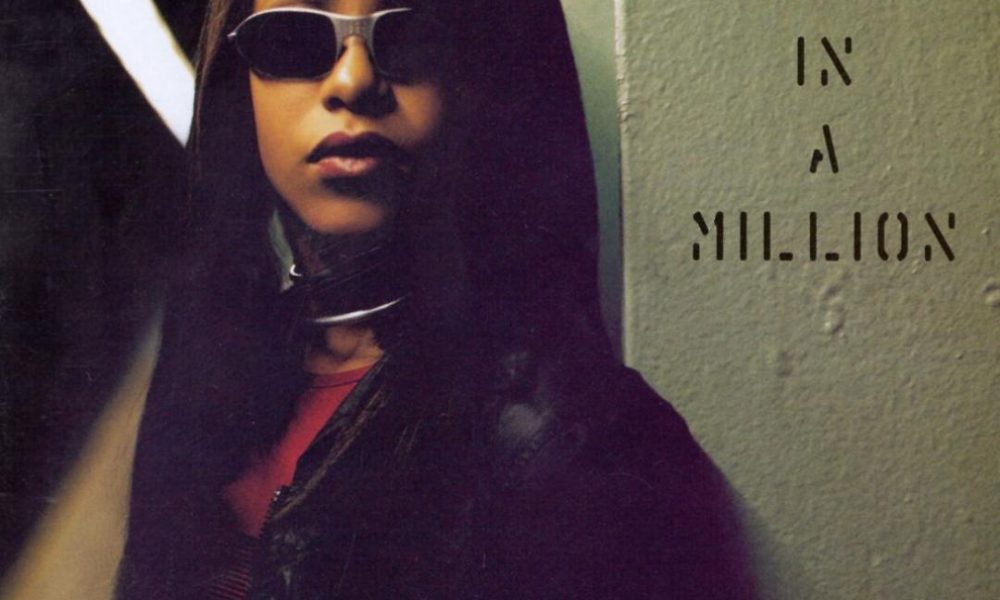 24. Aaliyah – One In A Million
(R&B – August 27th, 1996)
Hallelujah! Aaliyah's music may finally be coming to streaming platforms because I for one am sick of listening to her incredible back catalogue on dodgy YouTube rips. One In A Million is her coming out party, the moment when a silky young vocalist found the perfect stewardship in Timbaland, Missy Elliott and Jermaine Dupri (among others). One In A Million was uneven in places as Aaliyah developed into a thoughtful and sensual storyteller negotiating bad break ups and failed relationships as well as some transformative sex. Timbaland and Elliott truly shine however, setting the scene for Aaliyah to serve up her most sordid and slow cooked bumpers. Aaliyah was quickly framed as the next Janet Jackson, but the young singer had no interest in leading a rhythm nation, she had her eye on a Marvin Gaye's sensual throne.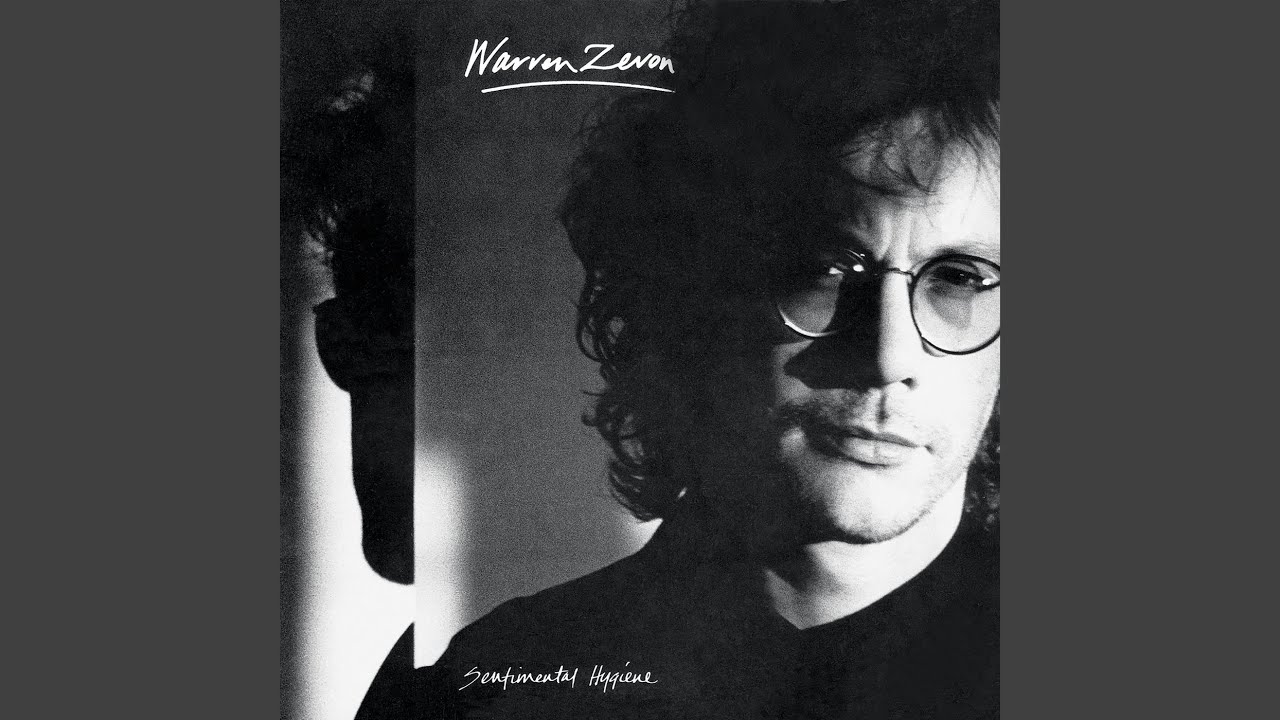 23. Warren Zevon – Sentimental Hygiene
(Rock – August 29th, 1987)
"Everyone is at wars these days, let's have a mini-surrender", the droll and delicious tones of Warren Zevon have never felt more timely or more essential than they do in the run up to another fractious US election. Backed by the soon to be superstars of R.E.M., Zevon is allowed to run wild and free on a collection of hard edged rock arrangements that he matches in both mood and playful spite. The goading "Detox Mansion" tackles the notion of rehab with an eye roll and a sneer at a media craven for "rise and fall" narratives and is typical of the terse stance Zevon takes on Sentimental Hygiene. Tough and thick-skinned the album may be, but that doesn't stop Zevon from dismantling the American mythos that Springsteen spent so long erecting ("The Factory"). Zevon is wise enough, however, to reserve his sharpest knives for himself ("Bad Karma").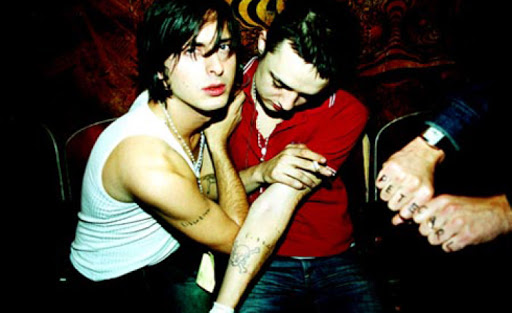 22. The Libertines – The Libertines
(Indie – August 30th, 2004)
For their second and final album The Libertines leaned into the soap opera and myth making that had threatened to swallow the band whole. With Pete seemingly a victim of heroin and Carl and Gary with their eyes on future prospects, the band seemed on the verge of collapse when the perfect clattering pop of "Can't Stand Me Now" shot into the charts. Airing their dirty laundry in public seemed to do the trick, because behind the headlines lay a band who were more coherent, crisp and controlled than ever before. They may have sacrificed the insanity of their debut ("Horrorshow"), but they'd doubled down on romanticist swooning pop ("What Katie Did?") and arena ready flag waving rock ("Last Post on the Bugle"). Sadly the center couldn't hope to hold and when it came time to play Reading Festival, Pete would have to sit the show out. "What Became Of The Likely Lads" – so much and so little.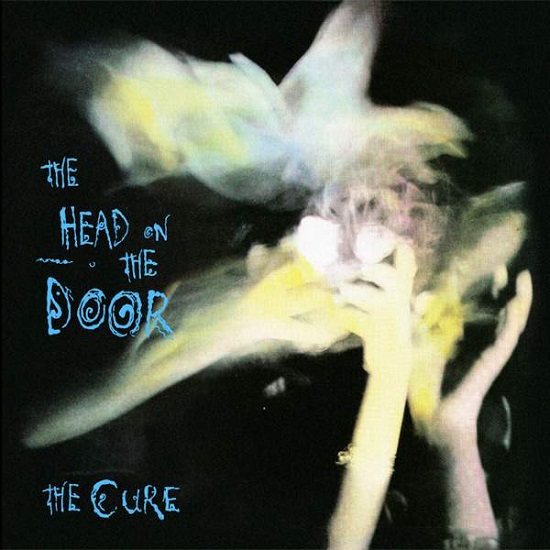 21. The Cure – The Head On The Door
(Indie – August 26th, 1985) 
The Head On The Door is rarely discussed when reckoning with The Cure and Robert Smith's distinguished oeuvre. Sure it is neither a dark deviation, a strange left turn or a jaw dropping vision of perfect gothic rock, but it is the moment when The Cure transformed themselves into one of the biggest bands on the planet. They were a thoughtful outfit capable of making both great albums and stellar singles, but in The Head On The Door they'd served up a sublime album that overflowed with immaculate hits. "Inbetween Days" and "Close To Me" would quickly set about reshaping the trajectory of British pop music while haunting mood pieces "Kyoto Song", "A Night Like This" and "Push" would become chilling staples of The Cure's live show for years to come – grand slices of ennui fit for the biggest of stages.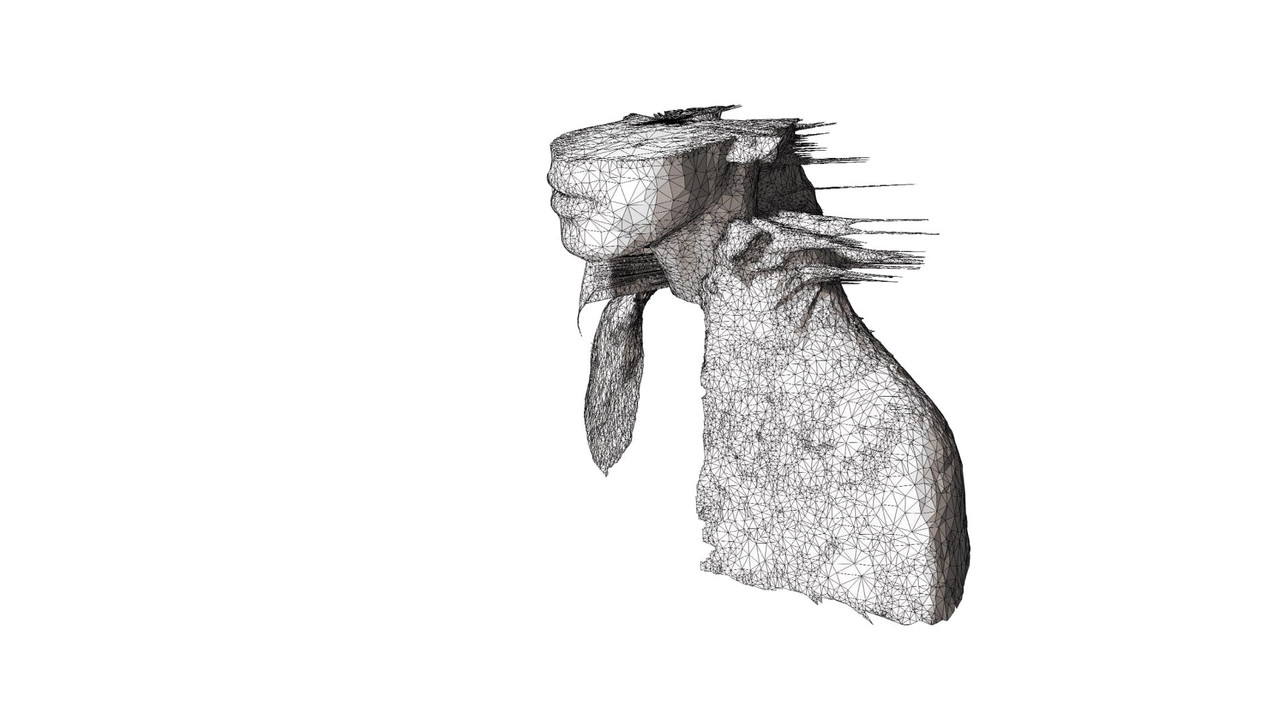 20. Coldplay – A Rush Of Blood To The Head
(Indie Pop – August 27th, 2002)
Radiohead cast a long shadow of the British music scene and its funny to think that the two bands who bore their influence the most clearly (Muse and Coldplay) would both blossom into bonkers day-glo festival headliners in completely different ways. Coldplay would quickly position themselves as indie's tender-hearted men on the inside of the pop machine, slyly converting mainstream radio into a place for stormy souled balladry. A Rush Of Blood To The Head capitalized on every aspect of Parachutes, stretching the band's sound and Chris Martin's vocal out to its largest extreme without escaping the Thom Yorke-ian gloom that remained the band's single biggest influence ("Daylight"). "In My Place", "God Put Smile Upon My Facee", "Clocks" and, of course, "The Scientist" ensured Coldplay's platinum status while the album's heart-breaking and solemn second side let it be known that the band would continue to plumb an artful-but-oddly-optimistic misery.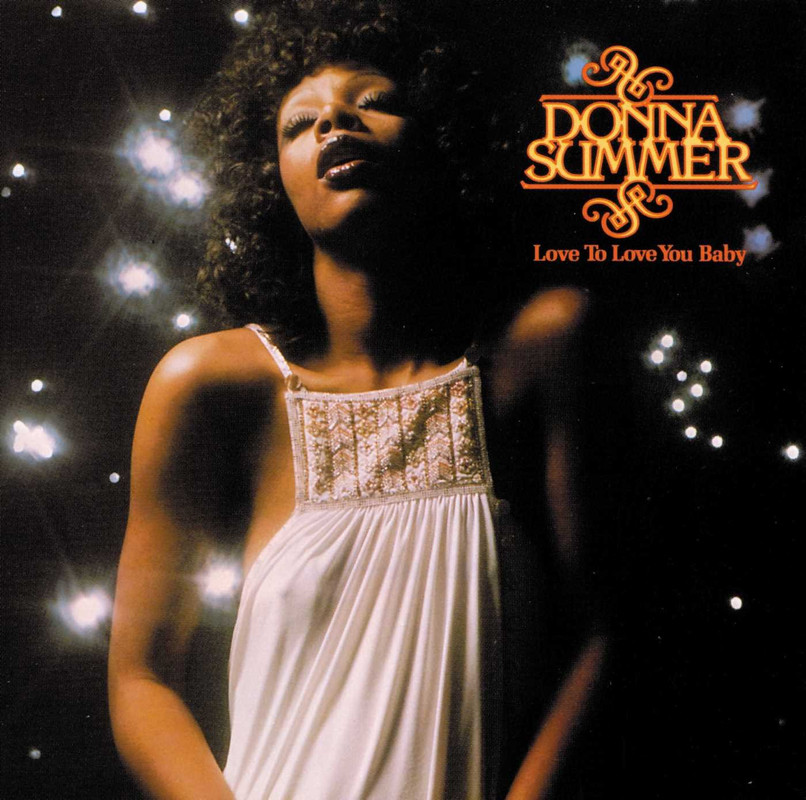 19. Donna Summer – Love To Love You Baby
(Disco/Soul – 27th August 1975) 
The revolution had arrived. Donna Summer had discovered disco and her perfect partners in crime: Giorgio Moroder and Pete Bellotte. Love to Love Baby remains an astonishing achievement. The first side contains the title track alone, 17 minutes of sensuous yearning played out on an ever shifting dance floor: an odyssey in sound that continues to inspire the most ambitious of artists today. The second disc isn't to be sniffed at, more conventional by way of comparison, but no less seductive. "Need-a-Man Blues" is heavenly in its desperation while "Pandora's Box" allows Summer to show some stridency either side of a sultry guitar lead.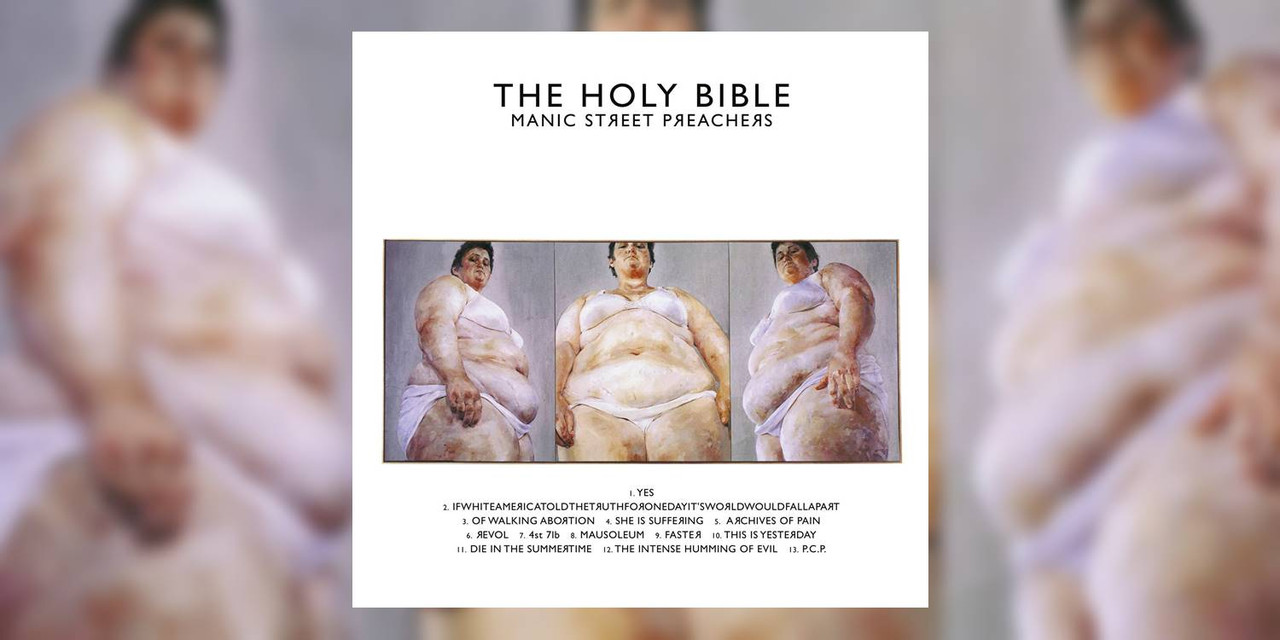 18. Manic Street Preachers – The Holy Bible
(Rock – August 27th, 1996)
Harrowing. There is no other word for it. Sure the Manics retain the incredible stadium sized rock impulses of their rip-roaring debut Generation Terrorists, but darkness has consumed their souls. Richie Manic's depressive nihilism and disappearance would cast a long shadow over The Holy Bible and tortured offerings like "Of Walking Abortion", but lead singer James Dean Bradfield also finds himself in macabre mood. "4st 7lb" recounts his battle with bulimia and, with the exception of the curveball opener "Yes", the subject matter stays remorselessly bleak. The Manic Street Preachers had created something truly horrible and a living testament to pain and anguish, a repository for all their most self-loathing impulses. The album rocks ungodly hard, but because its misery is never performative in the metal ilk, but truly destructive, it is makes for an extremely hard, albeit rewarding listen.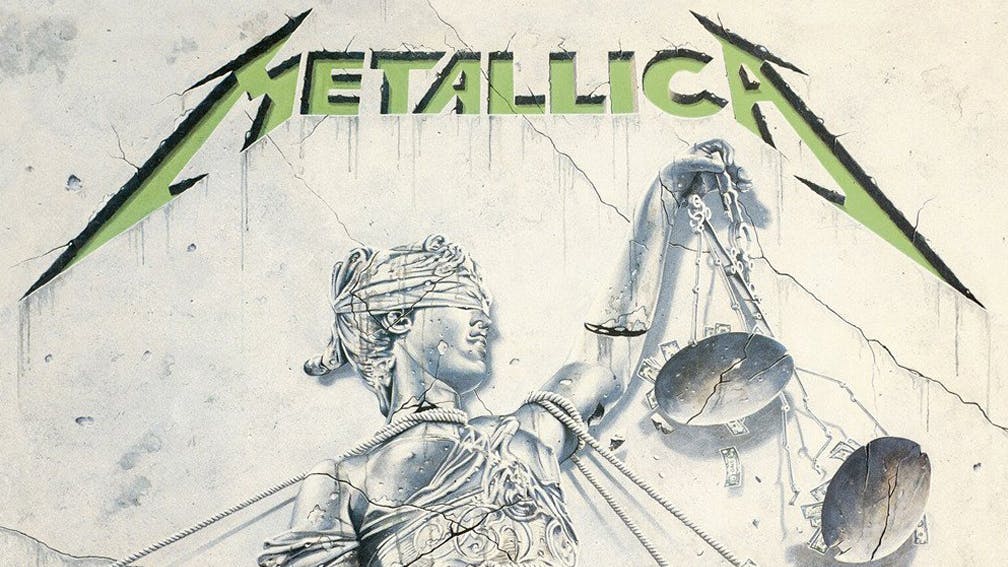 17. Metallica – …And Justice For All
(Metal – August 25th, 1988)
Rankings in music are deeply stupid. I understand the irony of saying this while producing a preposterous countdown of my own, but thanks to this obsession with listing everything, …And Justice For All has somehow become the lesser option among Metallica's elite flurry of thrash defining albums. This is a truly absurd state of affairs and I hope young music fans ignore the advice and stumble headlong into Metallica's catalogue and occasionally start with …And Justice For All. The album overflows with incredibly deep riffage from the opening grooves and chants of "Blackened" and the machine gun bursts of "One" to metronomic lurch of "Harvester Of Sorrow" and the title track's tender intro and pulverising crescendo. The record is perhaps weighed down by a strange stiffness, but there is a rigor and sense of doom to the raw heaviness of …And Justice For All that teases out the connection between Metallica's thrash and primordial heft of Black Sabbath's 1970 debut.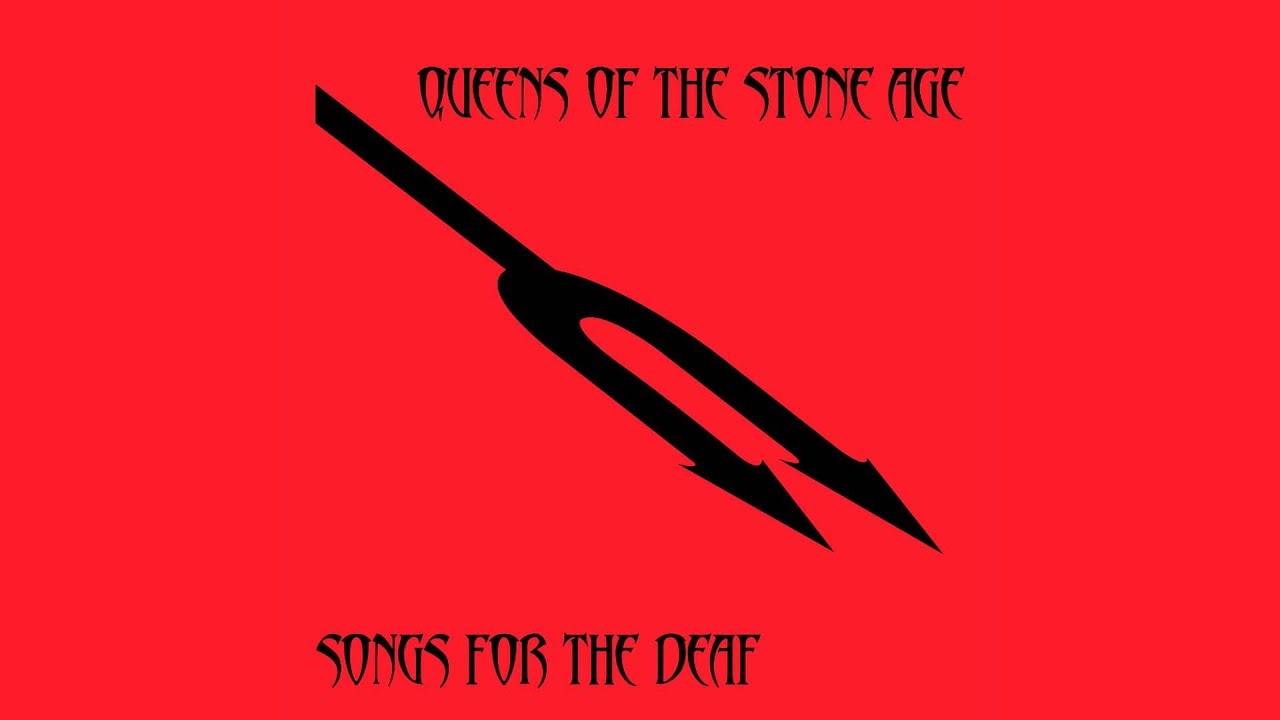 16. Queens Of The Stone Age – Songs For The Deaf
(Rock – August 27th, 2002)
After the drugged up, narcotic churn-cum-bliss of the magnificent Rated-R it was time for Josh Homme and QOSTA to turn up the amps, dial up the desperation and uncork their most savagely addictive release. The hypnotic near-drone-like monotony of the band's sound remains in place, but everything is heavy, harder and deeper. Homme is more likely to scream "give me some more" than coo – and when he does coo, it's to lead the listener on a devilish dance that will only end their destruction under a remorseless desert sun ("The Sky Is Fallin'"). Much of the subtlety of the band's first two release may be abandoned in favor of brutal and remorseless muscularity, but it is hard to complain when the results are as exhilarating as "First It Giveth" and "A Song For Thee Deaf". Whether this is QOSTA's best release is largely a matter of taste (for me it is not), but this is the hellishly groovy onslaught that broke the band on the world's stage as both hitmakers ("Go With The Flow", "No One Knows") and festival slayers.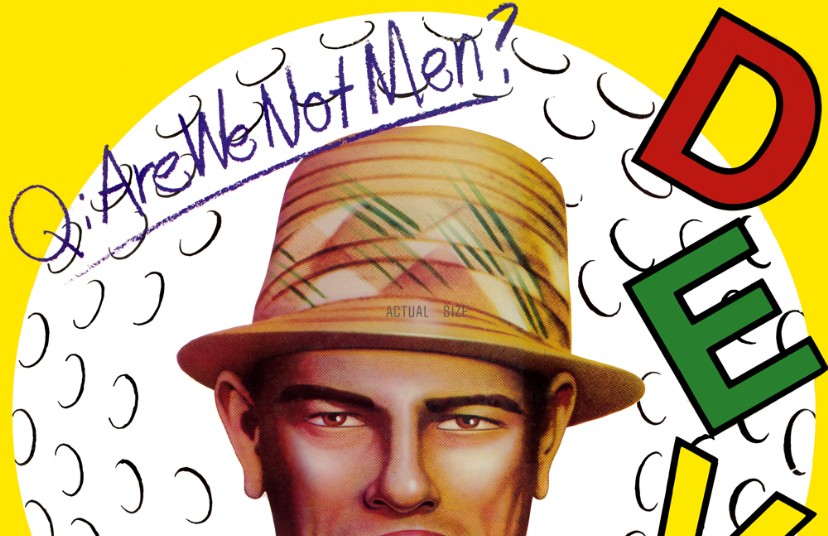 15. Devo – Q: Are We Not Men? A: We Are Devo!
(Post-Punk – August 28th, 1973)
YEAH-YEAH-YEAH-YEAH-YEAH-Y-Y-Y-Y-Y-Y-YEAH!!! Devo's debut album is a masterpiece of absurdist performance art (the title, the get ups, the lyrics) and ungodly tense, pent up, barely contained energy. Did they want to scream, dance, fuck, destroy the system or simple be Devo? Who honestly can honestly say, but it matters little when Q: Are We Not Men? A: We Are Devo! rocks so ungodly hard even when its stripping The Rolling Stones of their bluesy swagger and trying to make rock music adhere a machine-like uniformity. Devo are a curiosity. They are too tight and technical to sound like a malfunction or a dada-ist experiment, but too damn demented and ironic to sit comfortably alongside either The Talking Heads or The Feelies. They ripped up the rulebook and actually stapled it back together again, just for shits and giggles it would seem.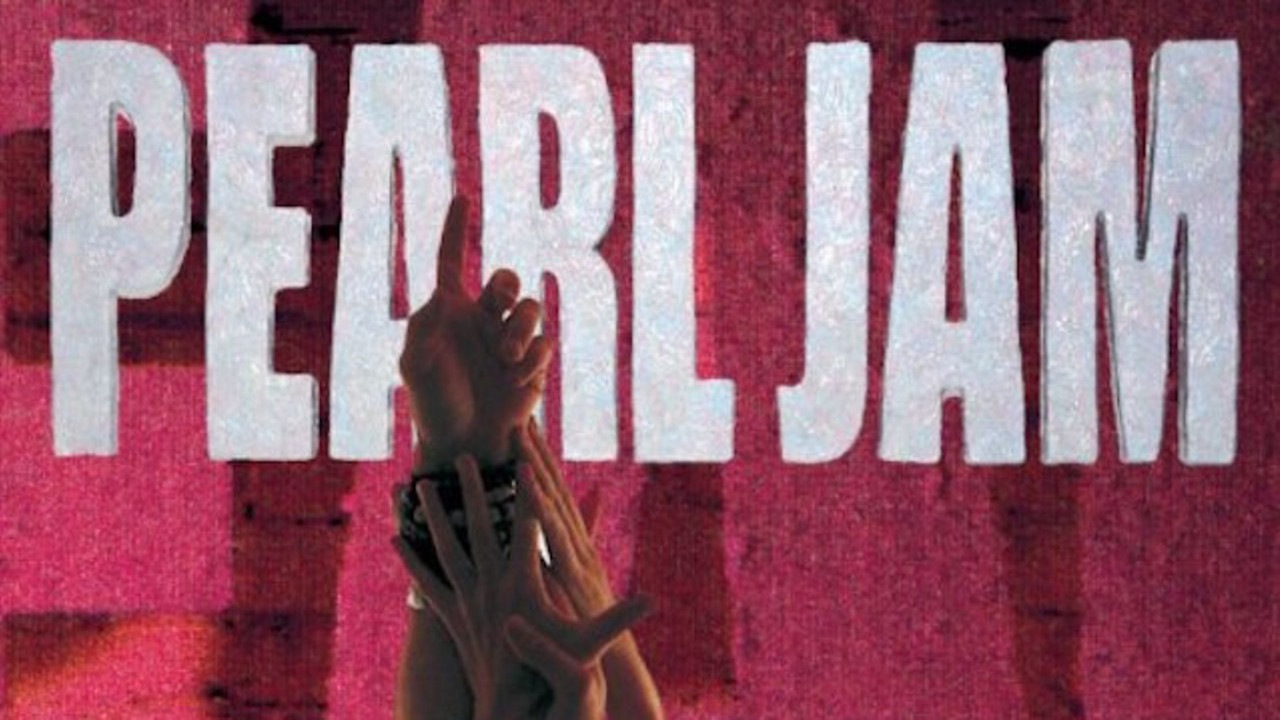 14. Pearl Jam – Ten
(Grunge – August 27th, 1991)
Eddie Vedder and Pearl Jam's influence on the wider rock scene – inspiring a generation of po-faced, self-serious and utterly humourless wannabe arena headliners – has had the unintentional effect of souring me on Pearl Jam. The trouble is, despite my reluctance, whenever I see Pearl Jam live I am overawed by their earnest delivery and technical virtuosity, respectively. On record and in their pomp Pearl Jam remain near flawless. Ten represents not only a preposterously assured debut full of gargantuan hits and stadium-sized collective catharsis, but the perfect hybrid of grunge posturing and classic rock accomplishment. The chasm between dad rock and Seattle grunge was narrowed by Ten – that sounds like a backhanded compliment, but it is anything but. This is the record, not Nevermind, that ensure Grunge would conquer the suburbs and win over the record store owners and guitar shop snobs. No longer a fad, the face of rock was about to change and any number of unimaginative imitators are worth enduring to hear "Even Flow" rip.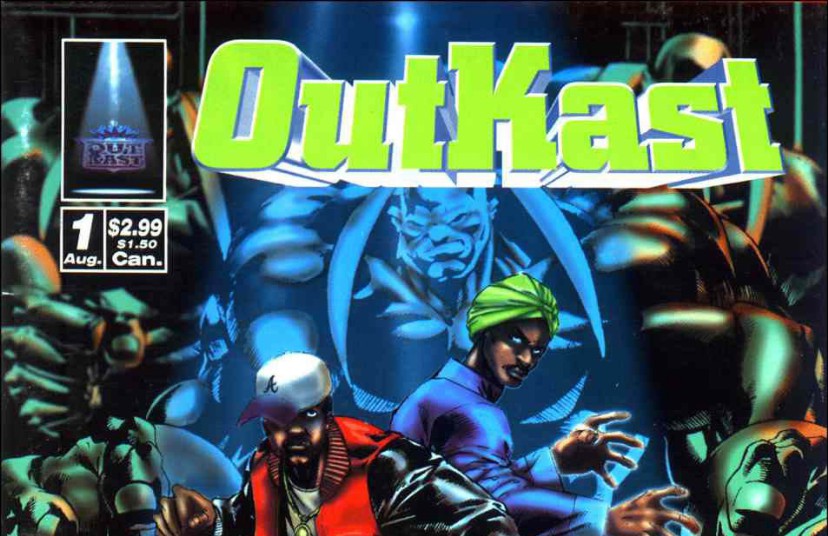 13. Outkast – ATLiens
(Rap – August 27th, 1996)
Done with Southern party stylings, Big Boi and Andre 3000 departed for outer space. Of course, they wouldn't do anything as predictable to write a druggy psych/space rock or P-Funk LP, instead they cool things right down and ride their caddy through the galaxy at a slow cruising pace. ATLiens remains the perfect title and concept for any Outkast release. The duo have always existed in a galaxy far far away from conventional hip hop and on their stunning sophomore release they lay down their lyrics in dense and knotty patterns, but rather than tripping up, it seems the more syllables they stack, the more confidence and control they exude. Outkast don't need to stunt, wile out or threaten, they were both the adults and the aliens in the room – too high above their competition to muddy themselves in the trenches. Over 20 year later, ATLiens remains a haunting and beautifully composed listen.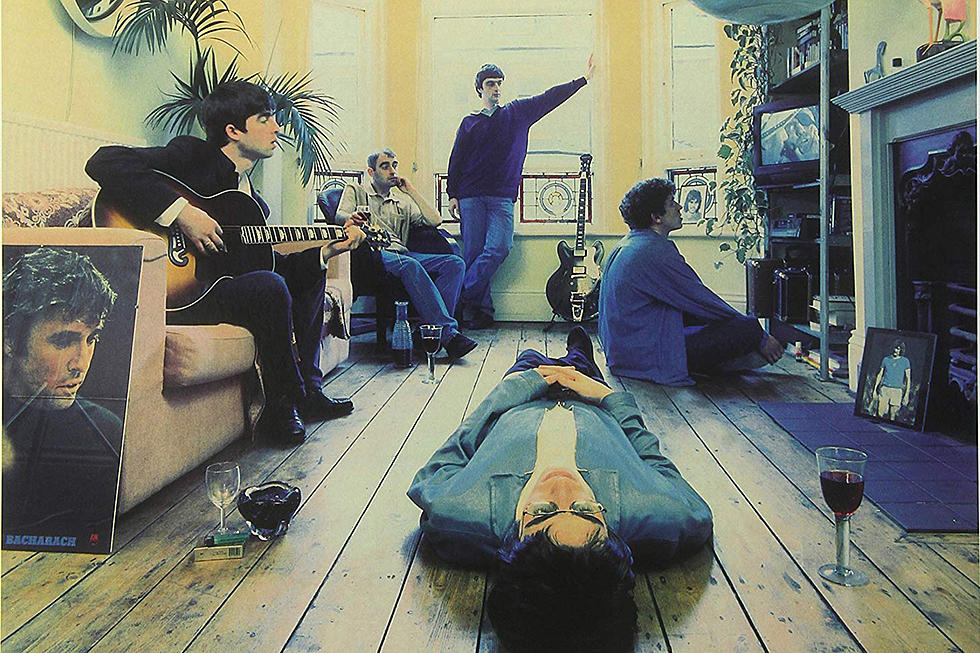 12. Oasis – Definitely Maybe
(Indie – August 30th, 1994)
It's strange to suggest that Oasis peaked with their debut album considering that What's The Story Morning Glory, no.1 singles and the conquest of Knebworth all lay ahead, but Definitely Maybe remains the band's creative zenith. The ultimate aspirational working class, lad-rock record: Definitely Maybe captures the desire to escape the council estate, chuck in the 9-to-5 and the second job while your at it and live your dreams as a rock and roll star – or just bomb a few pints and smoke a few packs and pretend for the night. The dream was to "Live Forever" and these 11 bulldozing tracks ensured the Gallagher brothers would do just that. Everything was in place: the sneer, the scuzzed up guitars, the melodies cribbed from pop songs and the undeniable desire to live a better life without abandoning your roots. What a way to make an introduction.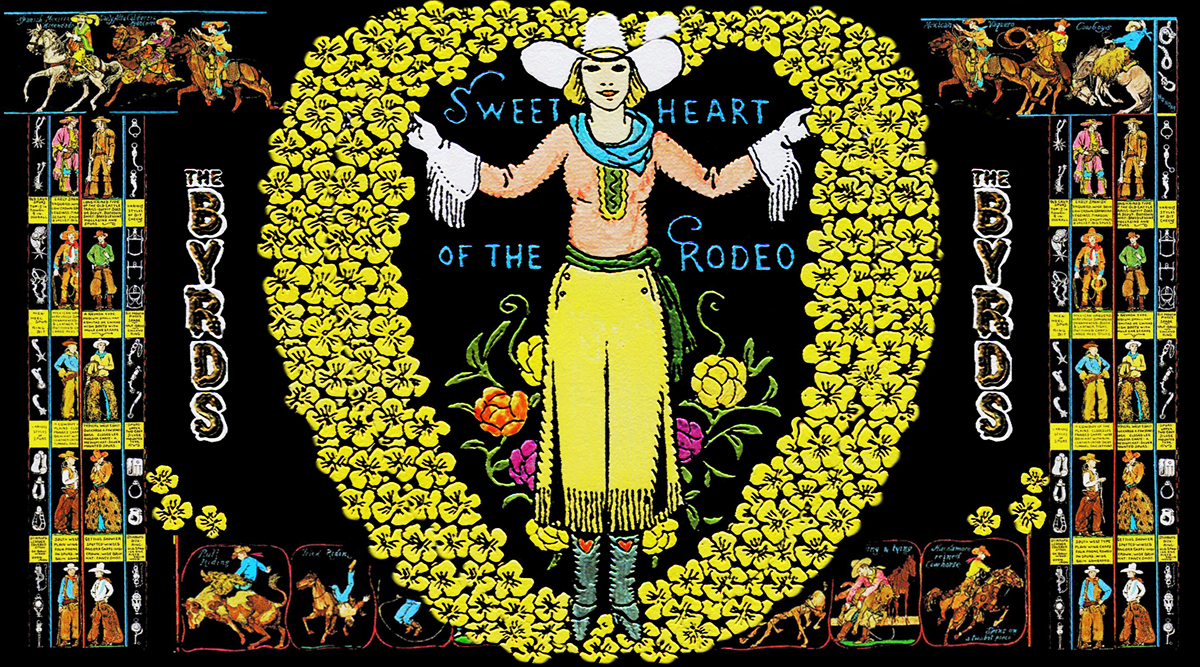 11. The Bryds – Sweetheart Of The Rodeo
(Country-Rock – August 30th, 1968) 
Enter Gram Parsons and exit The Bryds as we knew them. Psych-Pop-Rock was out and country rock or, as it was dubbed back then, "Cosmic American Music" was in. The term might seem daffy in 2020, but it proves strangely accurate as Parsons quickly reshaped The Bryds in his image by blending country, rock, folk and blues into an intoxicating mix that retained the band's hypnotic aura even as their sound radically shifted. Parsons was on a mission to make country music fashionable and he damn near achieved it with Sweetheart Of The Rodeo – an album that radically reinterprets Dylan while bringing Merle Haggard to rock and pop masses. Bringing in key Nashville players, Sweetheart… sounds authentic even as it drips with attitude. The album saunters and swaggers, it lilts and it twangs, doing its best to present the shrewd professional musicians who created it as rustic and romantic amateurs fresh from the saloon and sporting a brokenheart. The Bryds might be famous for their covers, but Gram Parsons' two original cuts are scintillating and sun drenched. "Hickory Wind" is forlorn and beautiful in its yearning for yore while "One Hundred Years From Now" is delicious hybrid of haunting harmonies and bitter regrets. Sweetheart Of The Rodeo is a game changer, a masterpiece and reminder of the power of artful reinterpretation.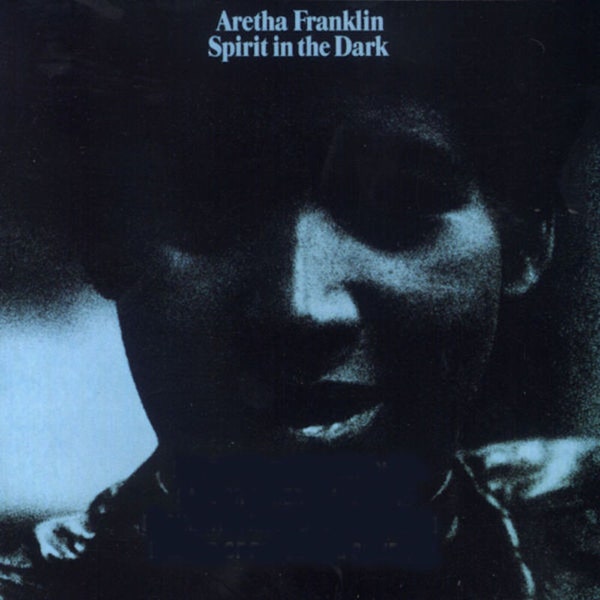 10. Aretha Franklin – Spirit In The Dark
(Soul – August 24th, 1970)
If you ever question Aretha Franklin's brilliance then I urge you to dive into Spirit In The Dark. Not only does it contain two of Aretha's finest singles in "Spirit In The Dark" and the somehow understated tour de force "Don't Play That Song (You Lied)", it is also the album that best showcases Franklin's songwriting prowess. Featuring five original tracks and a selection of covers that show that, had she only been a guitarist, Franklin could have been a blues legend ("Thrill Is Gone (Yesterday's Kiss)"). After the gospel workout of the title track, Aretha offers another radical left turn when she rips into "When This Battle Is Over" backed by Duane Allman's lead guitar. Franklin has bigger album's with more instantly recognizable hits, but Spirit In The Dark is her album, her songs, her blues, her virtuosity backed by the kind of all star band dreams are made of. Her take on B.B. King's "Why I Sing The Blues" is a tour de force that everyone reading this needs to go and listen to, right now.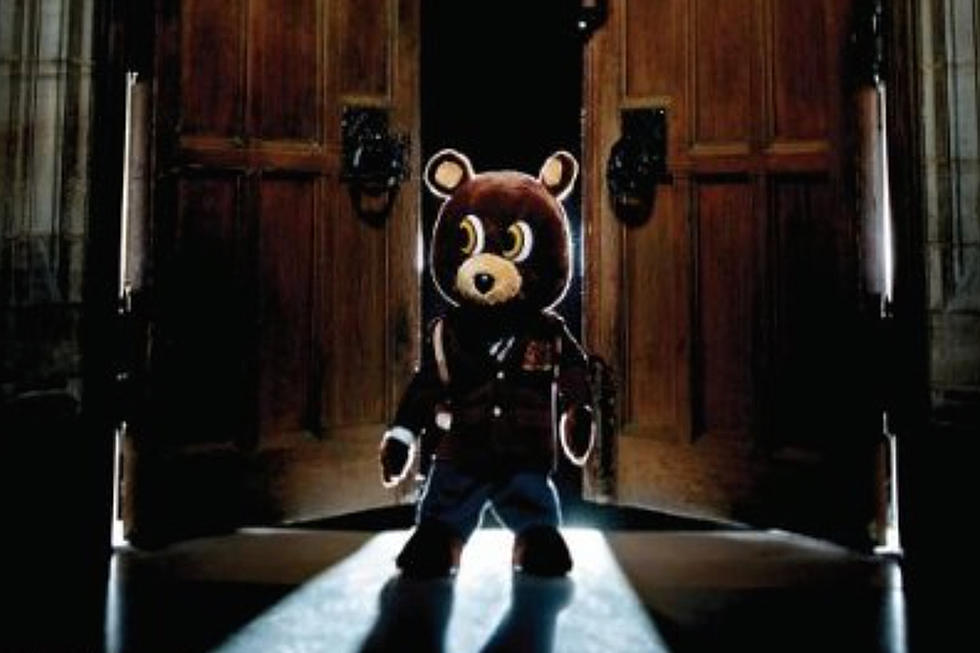 9. Kanye West – Late Registration
(Rap – August 30th, 2005)
Well I guess The College Dropout wasn't a fluke. Late Registration set Kanye out as both the next great hope for conscious rap ("Heard 'Em Say", "Diamonds From Sierra Leone", "Crack Music") and a hitmaker with few peers ("Gold Digger", "Touch The Sky"). Kanye has come so far, so fast in the last decade – entering a world of abject egoism, mental health reflection, religious reawakening and productions both alien and lavish – that the early phase of his career is often dismissed as, in his own words, "the chop up the soul Kanye" era. This is a caricature that cannot be allowed to continue, sure Ye remixed some instantly recognizable soul hooks and turned them into bombastic anthems, but his early albums were laced with nuance and super charged with anger. Kanye was frustrated with the black experience from the jump. He was distrustful of government programs that were supposed to help him as well as the conventional routes out of poverty (higher education). In this light, Late Registration is a complex and thoughtful listen that thrives on narrative be it political/historical or personal ("Drive Slow"). Even if the flows are familiar, it's hard to quibble with Yeezy's content. The production is richer and more organic than that of The College Dropout – bolstered by both strings and brass – a hint of the more lavish heights that would be reached in years to come.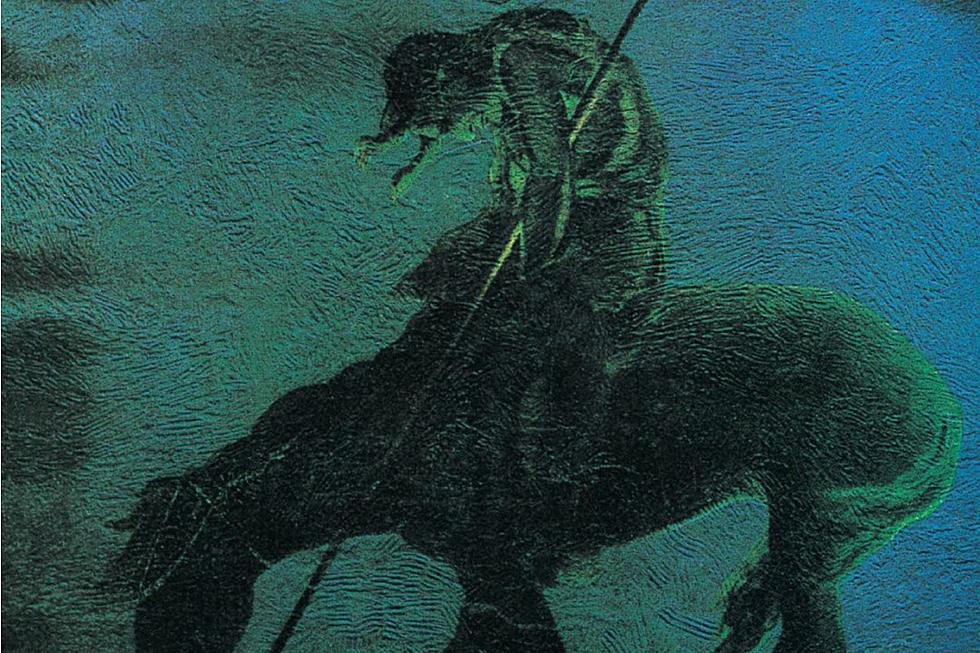 8. The Beach Boys – Surf's Up
(Pop – August 30th, 1971)
From the gorgeous yet sorrowful artwork to the band's reaction to Kent State Massacre ("Student Demonstration") and forlorn environmentalism ("Don't Go Near The Water"), Surf's Up feels like a definitive endnote on both 1960s' optimism and Brian Wilson's songwriting purple patch. However, if this was to be both the apex and the demise of a sunnier dream of America, then what a way to go out. The Beach Boys with a tear in their eye prove ungodly powerful even as their honking harmonizations and vocal ticks become increasingly ridiculous. The weird eclecticism and environmentalist hippie strangeness that alienated so many in 1971 feel proudly avant garde in 2020 (the route from Surf's Up through Sujfan Stevens to Animal Collective seems clear enough). More than anything, the singing itself is sublime and any curious quasi-operatic/funereal turns ("A Day In The Life Of A Tree") shine in the reflective glory of "'Til I Die" and the masterful title track and album closer which Brian Wilson once described as "long" and "rambling". How he misjudged one of the finest works in the pop canon we'll never know, but thank god this Pet Sounds-era cut was not only salvaged but place on such a tragic and thematically poignant LP.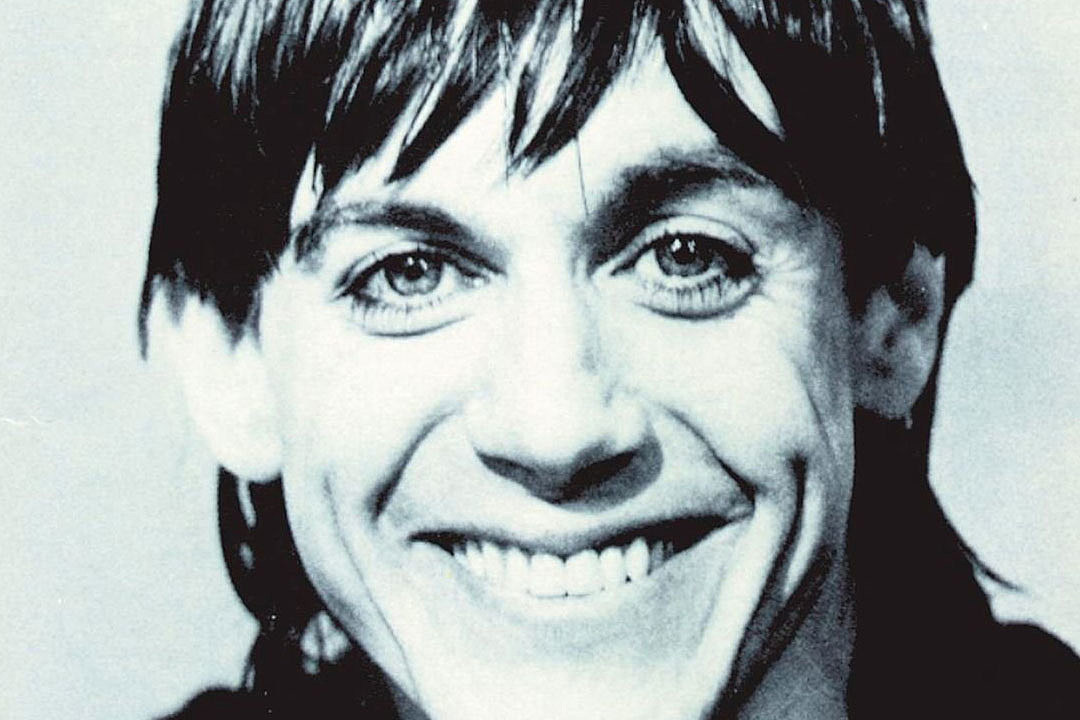 7. Iggy Pop – Lust For Life
(Rock – August 29th, 1977)
The Idiot stands as one of the finest, strangest and most uneasy solo debuts in history. In many ways it was impossible to top. Iggy Pop had asserted his independence from The Stooges proto-punk sound and made it clear that he was every inch the innovator of his producer and friend David Bowie. His followed up was stunning. Lust For Life might be less revolutionary – some would view it as a retreat from nascent post-punk to outright rock – but who honestly cares when the songs are this good. The title track and "The Passenger" supply one of rock's most iconic basslines and guitar riffs respectively, alongside timeless hooks and an ice cool delivery. Backed by a full fledged collective of true rock musicians, Iggy's music swings, slides and saunters like never before, laying the groundwork for a virtuoso and rollercoaster set. Having survived the drugs and a life of disrepute, Lust For Life captures the strange sound and thrill of a true rock and roll existence: "I never got my licence to live. They won't give it up. So I stand on the world's edge, I'm trying to break in. Oh, I know it's not for me…that's when I want, some strange sin".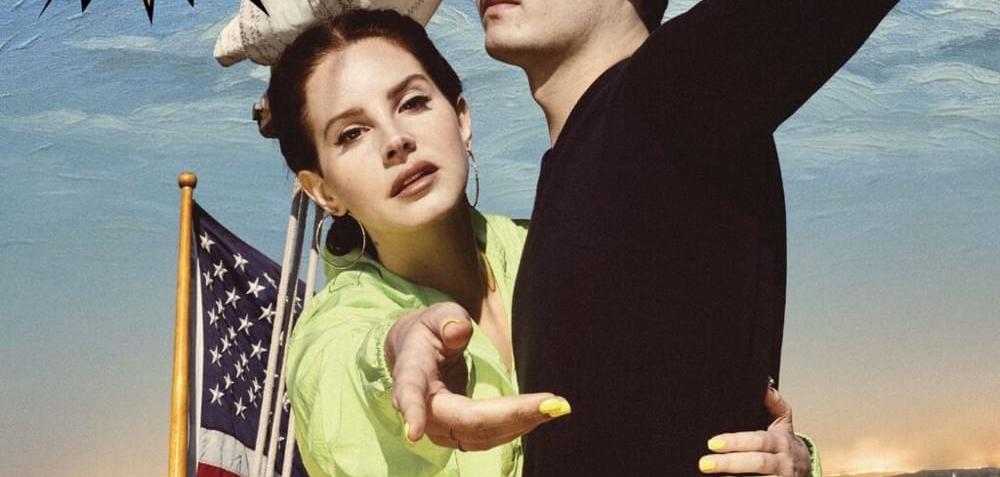 6. Lana Del Rey – Norman Fucking Rockwell
(Pop – August 30th, 2019) 
"Lana Del Rey is both completely transparent and utterly confounding. She is the master of artifice: transforming doomed toxic relationships and money obsessed bad boys into glorious, glamorous icons worthy of celluloid immortality. With her swooning vocal and a noirish eye for capturing the golden-age-of-Hollywood, she can transform something as mundane as watching men walk away or getting high by the beach into an ornate slow motion epic. Her discography is wilfully preposterous, revelling in postcard Americana and romanticized nouveau riche tastelessness. The result is a beautiful observed unreality that thrives on violent conflict and exalts the serenely immaculate surface.
After four rapid-fire albums the world knew exactly what to expect from Lana Del Rey. We recognised who she was as an artist and intuitively understood her sonic, tonal and visual language (a language that was soon adopted by a million imitators, from Rihanna to Taylor Swift) – but, upon reflection, what did we really know about Lana the person? Her art was steeped in romance, intimate turmoil and dreamy disinterest, alluding to reality without ever actually feeling honest or true. She had created a world where someone called Lana Del Rey could live, but not one named Lizzy Grant. Was any of it real or was it simply another manifestation of her impeccable image control? The artistic eye bending glimmers of truth into an impenetrably illusive reflection.
Invoking the name of Norman (Fucking) Rockwell, the master of manicured and archly curated Americana, hardly suggested a shattering of Lana's immaculately constructed façade, but that is exactly what her fifth album delivers. Make no mistake, Lana hasn't suddenly transformed into an unguarded truth teller in the Mount Eerie or Angel Olsen vein, but slithers of light are seeping through the cracks in her glorious, gold laced, art deco exterior. Crucially, the narrative focus has shifted inwards. The American landscape and a parade of gorgeous, scorched earth lovers have slipped into the background as Lana's indecision, uncertainty and malaise come to the fore.
This subtle shift in focus combined with a selection of dreamy folkish and psychedelic experiments represents the great leap forward from 2015's Honeymoon that 2017's Lust For Life threatened, but couldn't quite deliver. Of course Lana hasn't abandoned her obsession with raising the stakes to the most preposterous, silver-screen-worthy extremes (nor would we want her to), but by mixing her own self-made mythology with snapshots of psychological vulnerability, she has struck gold.
Norman Fucking Rockwell is therefore an album defined by the indistinguishable borders between fantastical artifice and insecure intimacy. Del Rey, however implausibly, manages to reconcile the stunningly defenceless woman posing the question: "is it safe to just be who we are", with Lana at her most windswept and fantastical crying: "I've been tearing around in my fucking nightgown, 24/7 Sylvia Plath/Writing in blood on the walls because the ink in my pen don't work on my notepad".
Those lines, taken from two of the album's most jaw-droppingly beautiful tracks ('Love Song" and "Hope Is A Dangerous Thing…"), cast one another in stark relief and yet perfectly explain Norman Fucking Rockwell's core conceit. Lana is trying to process her alienation, loneliness and disappointment with life in the only terms she can understand: those of grand cinematic gestures. She's a woman raised on romantic resolution, immaculately styled images and the myths of the American advertising industry. Reality is more mundane and so is she. Lana loves to lay back, get stoned, drop out and wallow.  Rather than retreating inwards and dampening down her songcraft in a search of grit, she does the exact opposite: she writes songs of indecision, disappointment and regret as if the skyline were aflame and she were swaying in her lover's arms on the edge of a rapidly dissolving world. Read Our Full Review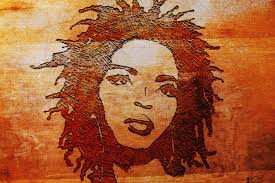 5. Ms. Lauryn Hill – The Miseducation Of Lauryn Hill
(Rap/R&B – August 25th, 1998) 
The Fugees were in the rear-view mirror and, while no one doubted Wyclef's hitmaking capabilities, all eyes were on Lauryn Hill when it came time for a star-making debut. The Miseducation Of Lauryn Hill certainly transformed its creators career, not only did Lauryn shoot to superstardom, she was quickly positioned on a near unassailable pedestal as a personal, political, fierce-yet-control visionary. Outside of Erykah Badu and perhaps Janelle Monae, it's hard to think of a modern artist who so convincingly set themselves apart as such a singular talent: wholeheartedly of the streets while reflecting the distinctly female trauma of her surroundings without succumbing to or co-signing the clichés of either hip hop or R&B. Lauryn Hill would be a trailblazer were anyone actually capable of following where she trod. Like D'Angelo, she stands alone. The hybrid of harsh intensity and grit, but also incredible smoothness and humanity, The Miseducation of Lauryn Hill exudes realness and is unafraid to step on toes. Her daughter comes first, then her art and lastly the profits. Hill refused to chase a pre-fab image of "urban superstardom", instead she reached for classic funk, gritty raps, Mary J. Blige's soul, D'Angelo's elceticsm, Carlos Santana's guitar and deep into her own conflicted soul. The result was a collection of songs that feel beautifully produced, but barely held together. These songs want to burst out, mutate, wander off, scream out in anger and drown in tears, but they never quite do, because Lauryn Hill has her hands tightly on the reins and she wants her audience to stew in a devilish middle-ground.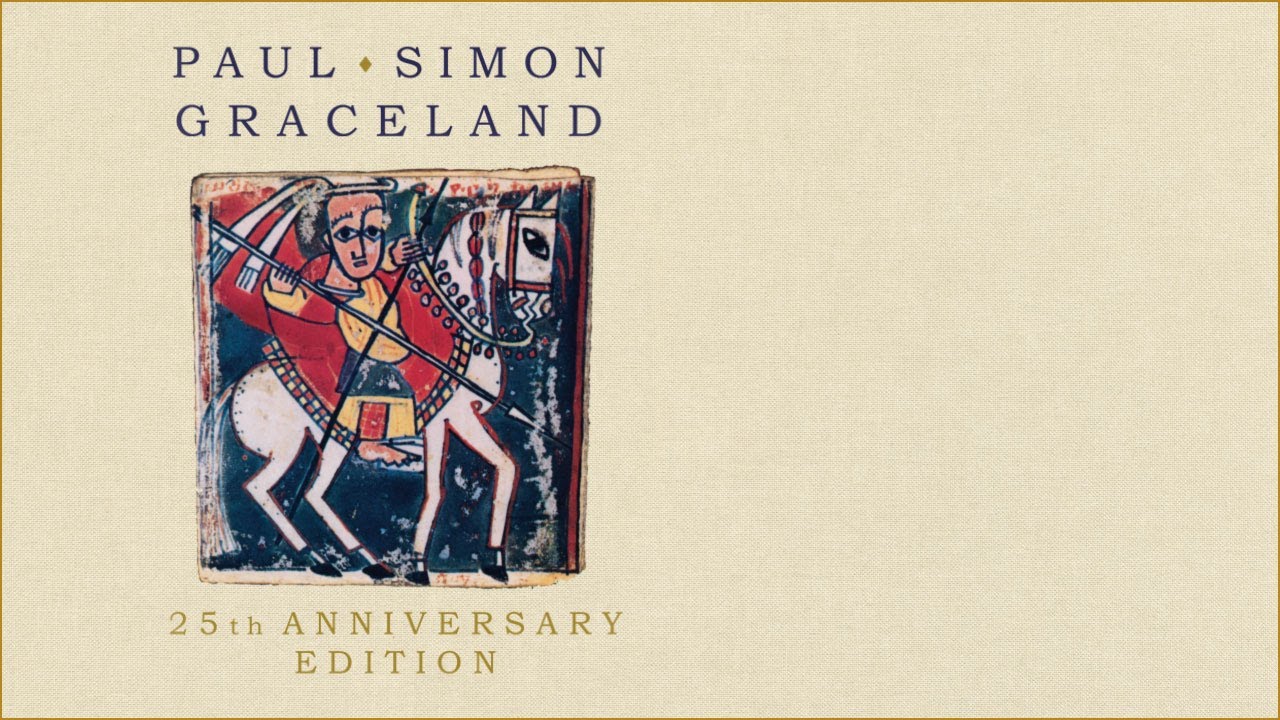 4. Paul Simon – Graceland
(Pop – August 25th 1986)
Were it to be released in 2020 Graceland would no doubt be considered problematic and be pelted with accusations of cultural appropriation, but despite the thorny issue of Apartheid, the album has endured as a celebration of Simon's enduring talents and the serene sounds of South Africa's mbaqanga music. Simon has always embraced eclecticism and he must have relished the opportunity to play with the greatest underground artists in Africa and bring their music to the largest of stages. But this miraculous career revival didn't rest solely on the harmonious injection of a wave of new sonics and rhythms (both Western synthetics and African grooves), but a new approach to songwriting itself. Like Dylan in the mid-60s, Simon had decided to embrace an impressionist and surrealist streak that gave his delicate and beautiful vocal a fresh poetic rhythm. Suddenly Simon was seeing "angels in the architecture, spinning in infinity" and abandoned army posts lost deep in the Indian Ocean. He had never sounded better. Graceland is a simultaneous celebration of sound and an expansion of the mind.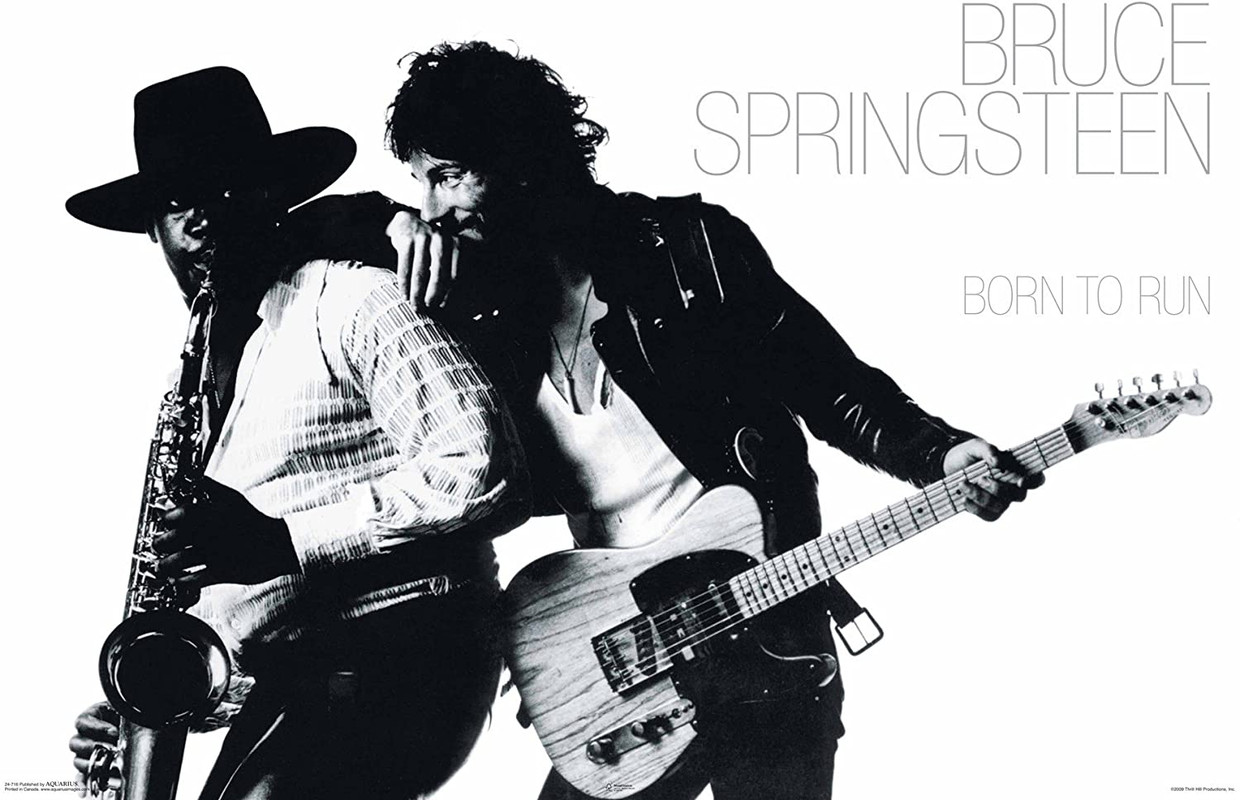 3. Bruce Springteen – Born to run
(Rock – August 25th, 1975)
Bigger hits and more profound albums were yet to come, but Born To Run's release represents the moment when Bruce Springsteen was transformed from a great live artist to a writer of American mythology. This is the very moment when Springsteen took that "long walk, from your front porch to my front seat" and flew out onto the open road to escapee the tragedy of the mundane (the "town full of losers"). Possibilities are endless, but Born To Run isn't so much aspirational as Springsteen doesn't know where he's going, let alone where he's taking us or what he's going to do when he gets there – he just intuitively understands that he has to get away from here. Shot through with romanticism and bitterness, Springsteen is immortalizing the impulses of American youth culture even as he sours on the American dream itself. Is it meant to be remotely believable or realistic? Who can say? Born To Run is supposed to be bigger than big and brazen as all hell: a rock and roll opera that plays to the very back row. Springsteen had been backed into a corner by his ambitions and on Born To Run he turned his pitiful submission into a cynical act of defiance: "Remember all the movies…we'd go to see, trying to learn to walk like the heroes thought we had to be? And after all this time, to find we're just like all the rest, stranded in the park and forced to confess to hiding in the backstreets".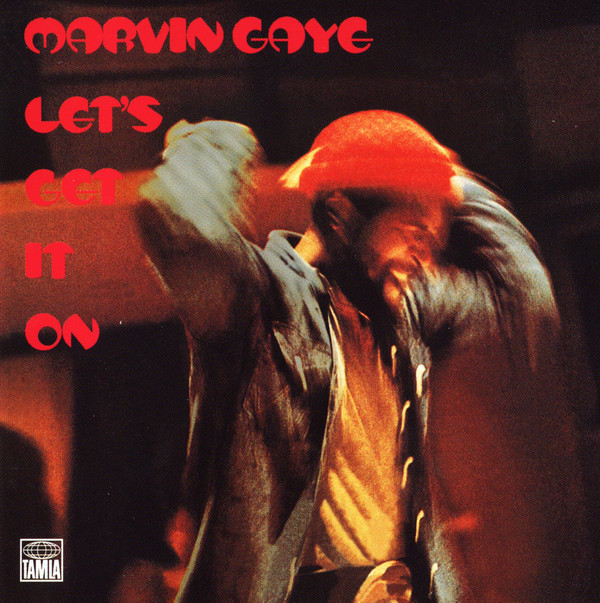 2. Marvin Gaye – Let's Get It On
(Soul – 28th August 1973) 
What's Going On casts such a long shadow over Marvin Gaye's resplendent career that it's easy to forget that the album considered by many to be the greatest of all time is, in fact, just one of Marvin's great records. Let's Get It On is a masterstroke, ostensibly a record dedicated to deep and sensual fucking (orgasmic moans stand in for backing vocals at one point), these eight tracks soon blossom into euphoric calls for universal peace and karmic serenity. Gaye's vocal is astounding set against a series of instrumentals that rarely round into traditional pop songs, instead the music seeps and saunters, highlighted by a series of unflashy but sumptuous sax solos. Gaye was a phenomenon in the 1970s and Let's Get It On is his attempt to elevate our collective consciousness through raw and filthy lovemaking. If "Just To Keep You Satisfied" can't cure all the tension and vindictive bad blood in this world then I don't what possibly could. Let's Get It On is bliss in audio form, what more need be said?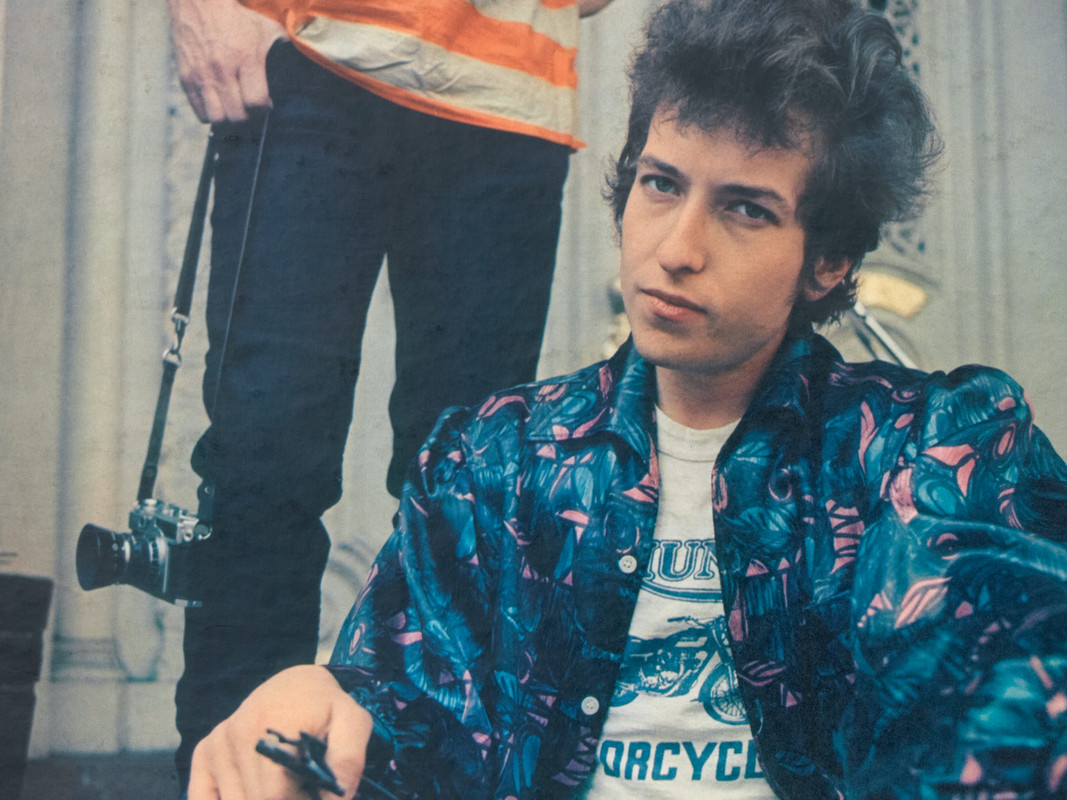 1. Bob Dylan – Highway 61 Revisited
(Folk Rock – August 30th, 1965) 
Bob Dylan had gone electric and he wasn't going back. The scintillating electric half of Bringing It All Back Home had birthed Highway 61 Revisited. Backed by a proper rock and roll band, Dylan not only found his new sound, but his sardonic and sarcastic sneer. If he'd put the traditional folk messiah dream to bed simply by plugging in his guitar, then on Highway 61… he turned his nose up at an entire generation. On the raucous "Like A Rolling Stone" Dylan took aim at a poor fool who'd be hoodwinked by "a Napoleon in rags" who only came to her senses only after he'd taken "everything from you that he could steal?". On the surrealist masterpiece "The Ballad Of A Thin Man" Dylan remorseless dissects the music journalists and intellectuals who tried to both analyze and co-opt the 60s scene, "Aw, you've been with the professors and they've all liked your looks, with great lawyers you have discussed lepers and crooks…you are very well read, it's well known…but something is happening and ya don't know what it is, do you, Mister Jones?"
Dylan might be drugged out, laid back, surrealist, dismissive and drowning in multi-layered near-impenetrable metaphors, but that only seems to help him write some of the most wondrous blues rock onslaughts and most poignant streams of consciousness in his lengthy back-catalogue. Styles shift seamlessly between the rattling rock of "Tombstone Blues" and lazy lilting majesty of "Queen Approximately", but Highway 61 Revisited never feels disorganised or truly alienating. Dylan and his band are on fire creating the greatest rock music ever written. If anyone is to make sense of the radical, revolutionary, bloody, essential and over-mythologized 1960s, then they can start by unpicking the glorious allusions of "Desolation Row":
"They're selling postcards of the hanging, they're painting the passports brown. The beauty parlor is filled with sailors. The circus is in town. Here comes the blind commissioner, they've got him in a trance. One hand is tied to the tight-rope walker. The other is in his pants. And the riot squad, they're restless, they need somewhere to go as Lady and I look out tonight from Desolation Row".
I think we might be in need of a rewrite for 2020.
---