The Biggest Albums of May 2021 Reviewed: DMX, Weezer, St. Vincent, More
June 10, 2021 | Posted by

Olivia Rodrigo – Sour [Pop]
Olivia Rodrigo is fast becoming the queen of subverting expectations. The former Disney star shot to superstardom when "Drivers Licence", her sublime debut single, detailed an illusion shattering break-up with harrowingly specific detail. The titular driver licence was a beacon of hope for a young lover. The promise from one soulmate to another that they would be drawn closer even as they rode off into the sunset. When the inevitable betrayal came, Rodrigo was left using her newfound licence and her newfound freedom to stalk the streets she dreamed of driving to be with her ex. It's a sumptuously sorrowful image, a teen girl, slowly crawling along the streets that represent the ruins of her relationship with a tear in her eye and a cavity in her heart. "Driver's Licence" is beautifully paired with "Traitor", a slowee that cuts to the bone of broken relationships: her ex has quickly moved on, waiting a mere two weeks, he might not be a cheater, but in Rodrigo's eyes he is a traitor. If few could have anticipated this level of intimacy and subtlety from a Disney teen sensation, then prepare to be blown away when album opener, "Brutal", kicks in. The guitars slam and stop metronomically. Rodrigo dials up the snot and sneer as she launches into an unrepentant ode to Elastica that purrs: "they'd all be so disappointed, because who am I if not exploited?"
Sour is a revelation. The most hotly tipped young artist and IT girl of 2021 has released a debut album that doesn't feel overburdened by either commercial pretentions or the heavy hand of record label manipulation. The album's 11 tracks are all principally written either by Rodrigo alone or alongside producer Daniel Nigro. The sole exception is the understatedly sweet and sorrowfully offering "1 Step Forward, 3 Steps Back", which credits Taylor Swift and Jack Antonoff. The result is a debut album that feels staggering coherent, allowing Rodrigo to develop a confessional voice that feels truly her own. That's not to say Rodrigo is devoid of influence, far from it. Sour, like almost every album of the last decade, bears the unmistakable signatures of Lorde. This is no bad thing, as Rodrigo, even in her most overtly ambitious moments ("Deju Vu"), litters Sour with so many unmistakably specific details that her misery could not be mistaken for anyone else's. Best of all, Rodrigo clearly loves rock music. The Elastica nod is not a one off, "Good 4 U" skids and wails like a classic Paramore single from the mid-2000s.
Rodrigo evades many of the post-Eilish tropes. By rooting her song-writing around her own insecurities and eccentricities rather than groping for universal vagaries, she ends up sounding more like the voice of a generation than a legion of trend chasing clones. Rodrigo can be trite and cliché at times, but so are most teenage lovers. Even when she does strays into coffee shop mundanity, she always manages to alight upon a killer line: 'don't tell me you feel sorry boy, you're sorry for yourself, cause someday I'll be everything to somebody else'. Rodrigo is careful to blend these moments of headstrong therapeutics with viscous pettiness, 'I hope you're happy, but don't be happier'.  It is this seesawing between recovery, wallowing and outright bitterness that makes Sour so undeniably effective. This is true teenage heartbreak. Every illusion towards being the bigger, better person shatters in waves of spite and sorrow ('I'm not cool and I'm not smart, I can't even parallel park'). Rodrigo has served up her own Melodrama; a bad break-up for the ages underwritten by a pleasing smorgasbord approach to both genre and influence. Rodrigo will discover her own sound in time, but for the time being its thrilling watching her sharpening her knives by aping Apple ("Jealously, Jealousy") and condescendingly referencing Joel ("Deju Vu"). Sour is the embodiment of the teenage psyche for better or worse, but mostly better. [8.5]

J Cole – The Off Season [Rap]
After toying with grandiose concepts (including guesting on his own tracks – don't ask), J. Cole is back to spitting straight bars over minimalist beats on The Off Season; an album that starts with a cool, composed and undeniable Cole asserting his dominance in an era of algorithm gaming up-and-comers ('look how everyone clapping when your 30-song album do a measly hundred thou"). Cole is brash, but effortless in his dismissal of his rivals and critics. Later, he turns introspective by eerily floating through a haunted blend of muted horns as he contemplates religion ('I read a few pages and recognise the wisdom in it, but I don't have the self discipline for sticking with it'), fatherhood ('my son said 'dad let go my hand', reminding me one day he's gonna be his own man') and his own frailty ('I got a tough demeaner on the surface but was mostly just pretending, luckily my bluff was working more often than not'). Between these extremes, Cole is at best as a lyrical rapper; the master of internal rhyme and capable of deep and thoughtful reflections on the body armor of bravado and the pain that keeps black bodies alive on the streets, while leading to their destruction at the hands of police.
So with rhymes this deep, unobtrusive beats that mostly bang and a dose of hard-earned braggadocio, The Off Season must be an album of the year shoe in? Well not quite. Cole is wise and a marvel on the mic, but he's also ridiculous petty. To his credit, this is a failing that he beautifully details on "pride.is.the.devil"; a track that exposes how trying to protect a fragile ego leads to an endless void of misery. Sadly, Cole proves too headstrong to take his own advice, as The Off Season quickly becomes obsessed with self-justification. Rap is a genre beset by big boasts and ludicrous claims, but that's part of the fun. Cole's problem is that he takes it all far too seriously. He tries to present himself as entirely above the fray, but in doing so he feels craven for recognition. At times The Off Season feels like the 'but actually…' of modern hip hop. Cole never misses an opportunity to humorlessly remind his audience how fast his concerts sold out, how wise his wisdom truly is, or to point out how his street level respect is more valuable than any short-term accolades. Nine times out of ten, he's right, but that doesn't make it remotely interesting to hear him drone on about his 'pussy' rivals and, at times, he feels outright hypocritical.
The Off Season feels paradoxical, like a press release informing everyone who'll listen that Cole doesn't care what the world thinks. Still, even in his most tiresome moments, Cole ensures that "punchin'.the.cloud" and "hunger.on.hillside" are shot through with harrowing moments of violent introspection ('the shit pop off, I learned to duck under the canopy, till it cool off…died over a cross, just like the start of Christianity'). He might be a touch too condescending and lacking a little originality in his tales, but for all his ills there's no denying the joy of hearing Cole spin a web of rhyme. He is a virtuoso and one of the greatest pleasures in modern music, be it on "amari" or "close", is to simple sit back and listen rapt as Cole's neural pathways fire at lightening speed as he leads the listener on a merry dance of intricate and twisting rhyme. [7.0]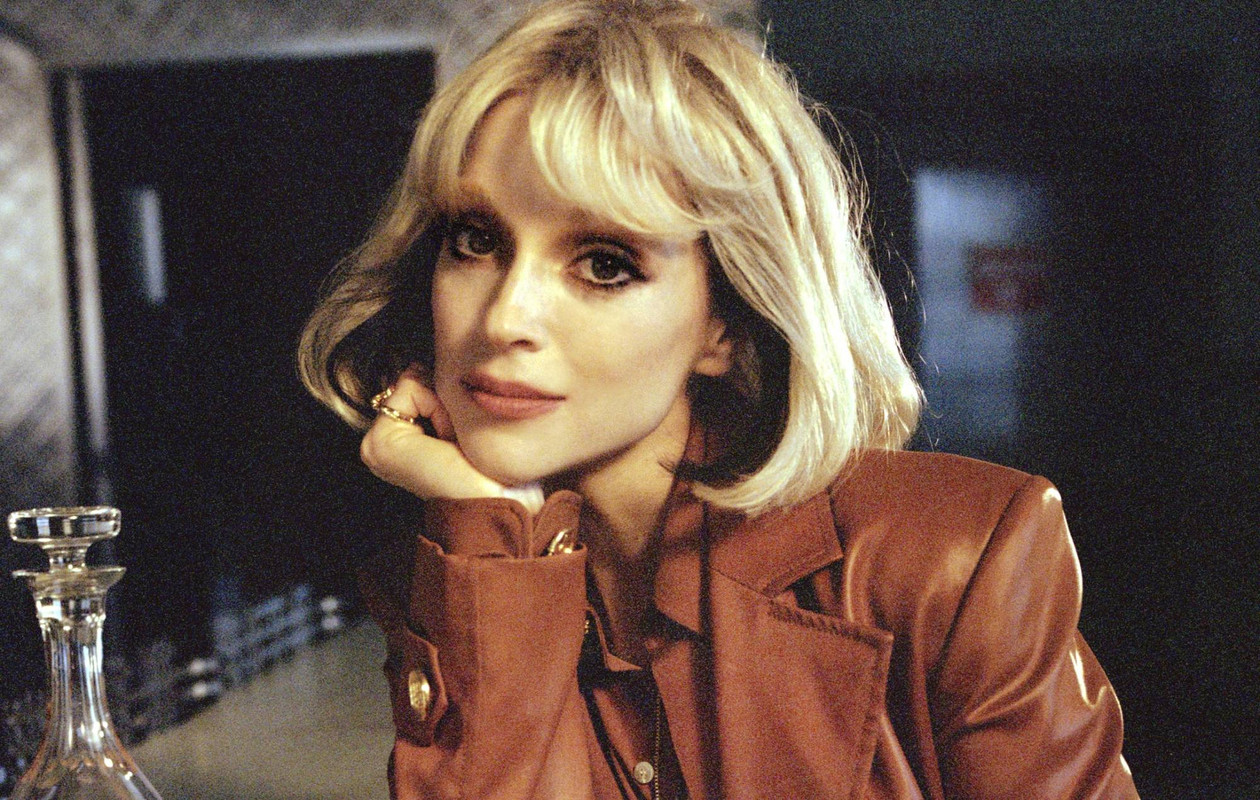 St. Vincent – Daddy's Home [Rock]
Annie Clark could never really be described as loose. Her music might be shot through with raw virtuosity, but her every note is unwritten by a perfectionist's zeal. St. Vincent is defined by sharp angles, archly contorted emotion, cruel dangles and a tight and rigorous precision. In this light, Daddy's Home feels like a genuine breakthrough, the moment when Annie Clark doesn't so much cut loose, as gently unfurl. She has always embraced atonality and strange off-kilter rhythms, but for the first time Clark appears to be switching off and floating down stream on a current of blissed out psychedelic waves. This is no fly by night hippie conversion, Clark remains devilishly precise even as she saunters and sinks into these wonkily funky surrounds, but, for the first time, St. Vincent has managed to imbue her music with a genuine tension without sounding either fraught or highly strung.
The wonderfully lurid title is more than a louche allusion to the sexualized funk of Prince, it instead refers to her father's imminent return from prison. Aside from this overt reference, Daddy's Home never feels like a daughter-daddy psychodrama or commentary on paternal alienation, instead Annie is concerned with luxurious depths of sound itself – whether that's the intergalactic drift jazzy drift of "Live The Dream" or the resplendent wall-of-sound vocals of "Down and Out Downtown". It's testament to Clark's virtuosity and newfound freedom that these songs could be floating in space, lying by beach, being whipped in a leather club, licking their lips on the couch, taking a tab of LSD, strumming a guitar by the campfire or pretty much anything you could imagine. Best of all, when Clark really dials in and sing/whispers directly into the listener's ear, she shows that she is capable of penning the biggest, boldest and most undeniable of modern rock songs. "The Melting Of The Sun" is a masterpiece; a glorious ode to the decline of beauty, of genius, of life itself. Clark, through soft-lulling synthetic waves, weeps to majesty and misery of Jane Mansfield, Tori Amos, Joni Mitchell, Nina Simone and Marilyn Monroe. Who is St. Vincent compared to this galaxy of revolutionary, culture shaking female iconoclasts – just a 'benzo beauty queen' drifting slowly out of time?
"The Melting Of The Sun" hits so ungodly hard, precisely because Clark mines every ounce of cultural currency out of her heroines and forces her audience to grapple with the knowledge that, no matter how sublime her music may be, she will never rival their raw cultural capital. It might appear forlorn, but there's a battle to be fought; so she'll wave the standard for Joni and Nina even as the world spins downward. Fittingly then, Clark follows this glorious moment of doomed resilience by sighing; 'if life's a joke, then I'm dying laughing'. And it only gets darker from there. "My Baby Wants A Baby" is simply sublime as it slithers between wallowing and unapologetically spitting in the eye of convention. St. Vincent is facing up to the pressure from her lovers, friends and family to have a baby. Set as a soaring pseudo-torch song, Clark sits at the intersection of pride and regret as she describes her doting lover and his/her earnest desire to be parent. Clark's will cannot be broken as she purrs; 'but I want to play guitar all day, make all my meals in microwaves, only dress up if I get paid, how can it be wrong?' That is the crux of the dilemma: the crippling weight of societal and gendered expectation. Her dreams must be obliterated at the altar of reproduction.
What's remarkable is that this shadow play of despair and renewed resilience is set to the most luscious and fluent soundscapes St. Vincent has ever conjured. The alien angles and pitchy sonics do re-emerge on occasion, but the only truly obtuse sounds come from Clark's knowingly goading and deliciously unhinged backing vocals. The result is effortlessly uneasy, a strange but awkwardly sensuous collage of 70s sound. It's a glorious mess of contradictions that proves too fluent to be denied and it's all held together by Clark's acerbic lyrics and out-of-this-world lead guitar. She is so flagrantly on fire that it's almost impossible to describe. Clark isn't standing atop the Berlin Wall ripping face-melting solos, but between the delicacy of "Somebody Like Me" and the spark spewing brilliance of "Down", St. Vincent has unleashed a masterclass in unfussy virtuosity. Sensual, seductive, ungodly strange and unpleasantly beautiful, Daddy's Home is St. Vincent's most outrageous evolution to date: a futurist's classic-rock masterpiece. [9.0]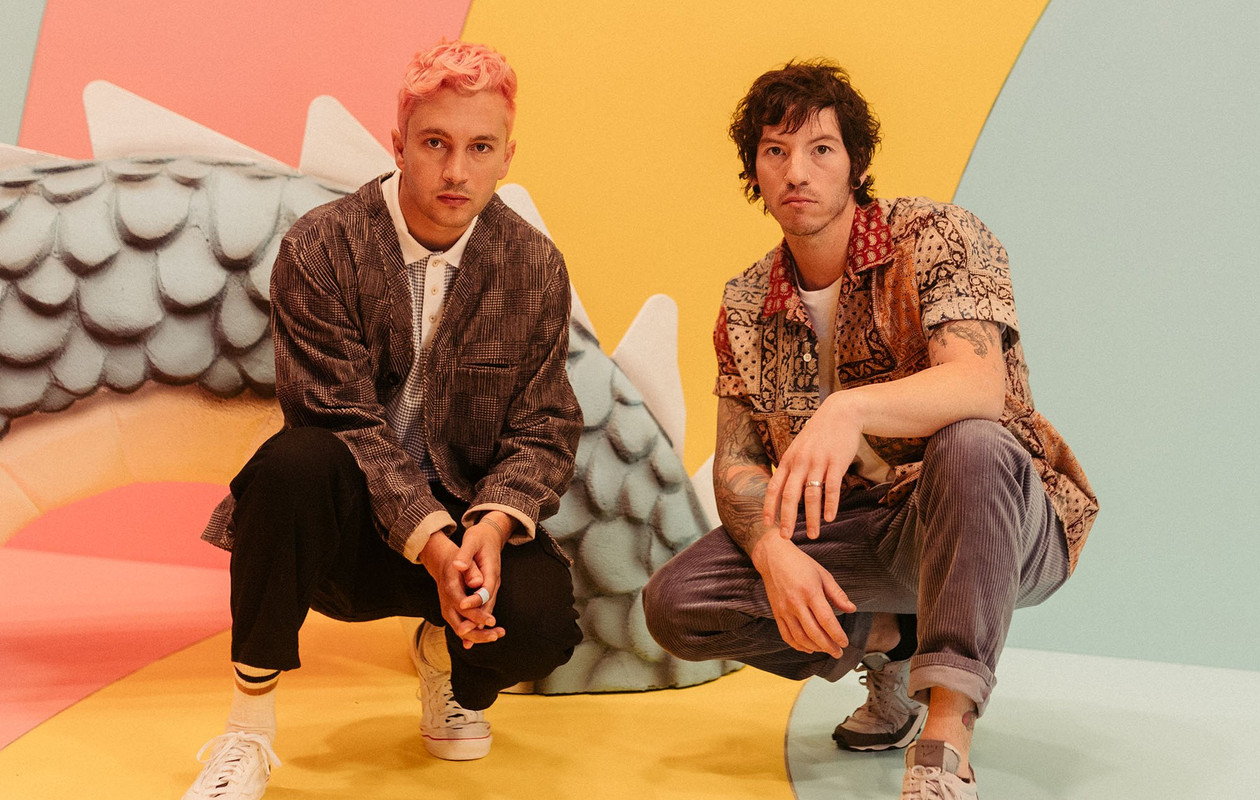 Twenty One Pilots – Scaled And Icy [Rock]
Columbus, Ohio's Twenty One Pilots, aka Tyler Joseph and Josh Dun, have already proven themselves to be really rather marvellous musical magpies. Rockers, rappers, electro-poppers, emo wailers, indie kids and occasional ska stylists, the duo have indulged in teenage solipsist angst, but also grand post-apocalyptic concept albums. Therefore, it should come as no surprise to hear that Scaled and Icy is yet another reckless and wholehearted leap into the unknown. Fans of the head down and brooding Blurryface, an album that struck a chord with a disenchanted generation in the wake of the 2008 financial crisis, might find Twenty One Pilots' latest diversion a little hard to stomach. Don't worry, the outsider wallowing is still in full effect, even as undeniably optimistic rays of light illuminate their sound. "Formidable" is the perfect example of Jospeh and Dun's new ethos. The track sounds vaguely reminiscent of The Cure if were they: a) American and b) being forced by some sick dictator who wear a garish grin at all times. New Wave and goth textures are bent into a brilliant false smile as Joseph sings of his lover, a woman so magnificent he can't believe that she manages to breeze through the world with such carefree joy. The trouble is that Joseph is such an analytical and obsessively uncertain pessimist that he cannot fathom how someone so hopeless could possibly hold onto a partner so precious. The arrangement is sickeningly sweat, but that is by design. Twenty One Pilots are being overwhelmed by joy itself – they just aren't used to it and are struggling to cope. Album opener, "Good Day" is better still, a farcical spin on classic ELO that asks; what would "Mr. Blue Sky" sound like if Jeff Lyne were a black clad miserabilist? It's testament to Twenty One Pilots hitmaking ability that they manage to make almost any culture clash or awkward idea work. Lead single "Shy Away" is almost farcically underpowered, teetering and bopping along like a Joy Division banger on sedatives before rounding into a chorus so sneakily addictive you'll find yourself humming it at the most inappropriate of moments.
The trouble with all this gurning children's television brightness, faux optimism and extreme sincerity, is that it leads the duo to make some near irredeemable choices. "Bounce Man" is almost a charming and funny tale which sees the familiar protagonist "Ned" skipping town, but for all its creativity, the track indulges in some most annoying happy-clappy trends of GenZ pop. "Saturday" is similarly frustrating. The execution is undeniable, but should Twenty One Pilots really be wasting a wonderful lyrical concept ('lose my sense a time or two, weeks feel like days, medicating in the afternoon') on a track that is anodyne and anonymous by design? Their funk is so slight and their pop so slimline and paired down that, in attempting to capture the emptiness of their existence, they've forgotten to actually rise above pastiche. This innate naffness proves unavoidable whenever Joseph raps. His flow is eeriely reminiscent of over-enunciated educational hip hop – you know, the kind of well-meaning church-adjacent group who'd visit schools to spit rhymes about road safety and abstinence.
Even at their corniest, Twenty One Pilots and Scaled and Icey remain undeniably fascinating. Album closer "Redecorate" captures the duo at their best and worst: the arrangement might be painfully predictable, but there's no denying the power of hearing Joseph step into the shoes of three suicidal youngsters. Inspired by the image of a parent perfectly preserving a dead child's bedroom as an eternal memorial, Joseph dwells not on the pain and the sorrow of the protagonists, but their final moments of reflection and regret as they contemplate how their deaths will ravage their loved ones. That is Scaled and Icey in a nutshell: deep and shallow, intellectual and braindead, surprising and utterly predictable. Is it actually any good? Honestly, who knows, but one thing is certain: we need more unashamedly ambitious bands like Twenty One Pilots in this world. [6.0]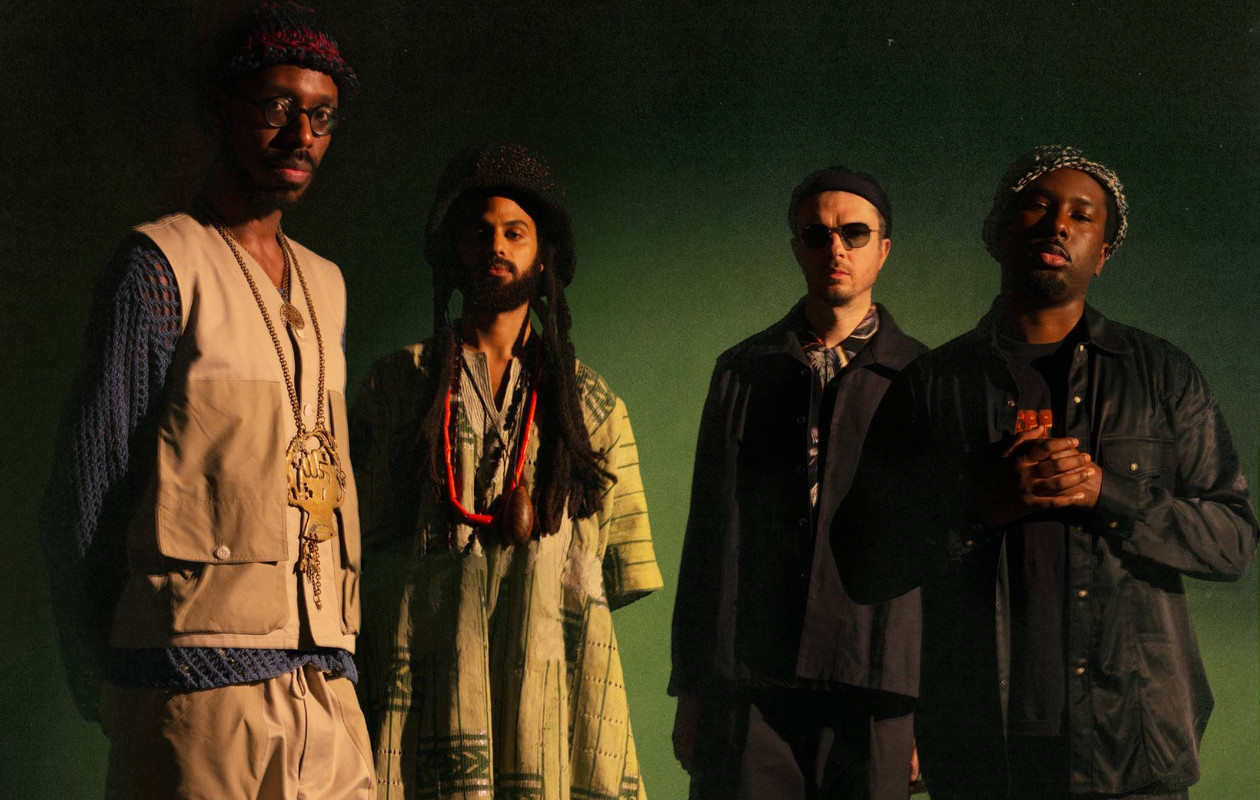 Sons of Kemet – Black to the Future [Jazz]
There was a time when the Mercury Music Prize's decision to nominate one Jazz album, seemingly every year, was a running joke. The artists might be worthy, and the nomination would have a profound effect on sales, but everyone knew that no matter how good the record, it never stood a chance of actually winning. It was a nod towards inclusion, a well-intentioned, but half-hearted gesture. Suffice to say, times have changed. Sons of Kemet's 2018 album Your Queen Is A Reptile did not win the prize, but it didn't need to. The avant garde world of pop had woken up to modern jazz. The genre suddenly sat at the forefront of both technical innovation and the cultural zeitgeist in a post-To Pimp A Butterfly world. In the years that have followed, Jazz has proved just as vital as hip hop and grime in detailing the state of our nation's streets and the inner workings of the black or downtrodden psyche the world over. In some ways, Black To The Future feels like a victory lap; the perfect hybrid of Sons Of Kemet's darkly seductive shifting sands grooves and a brazen and confrontation attitude. "I am a field negro now…blood is thicker than cotton…I don't think you're ready for pain…you are field negro too son", those are the words that introduce this trailblazing collection to world. Sons of Kemet quickly rip through a history from oppression from slavery, via economic and cultural ruin, to the black lives matter movement culminating in a simple unflinching assessment: "I do not want your equality, it was never yours too give me, and even then it was too minor, too little, too late…burn it all".
Talk about scorched earth, the spoken word opener is so harrowing in its refusal to make a solitary concession that it's hard to know where on earth the album could go from there. The answer, of course, is anywhere in time, space or sound that Sons Of Kemet want to go. This fourpiece does not deal in pastiche and they certainly have no respect for genre. Calypso will blend with soul, jazz with afrobeat, syncopated reggae with luscious Latin tones – oh and you better believe this record rides on the back of more thick funk grooves than even the lithest of hips could hope to handle. Ultimately, what makes Black To The Future so remarkable is that, even when Sons Of Kemet keep things relatively simple, as they do on "Throughout The Madness, Stay Strong", the ungodly addictive tuba groove proves capable of moving even the most stubborn Jazz denier. There are moments of blunt force trauma to be found on Black To The Future, but the album soars when the fourpiece allow their sensuality to come to the fore. "To Never Forget The Source" is a masterpiece; elusive in its tenderness, it's a seductive flirtation between brass and reed as the two instruments mirror and enchant one another. Best of all, this stunning melodic high sits between two stark and fearsome contrasts. "In Remembrance Of Those Fallen" feels frenzied and skittish before the tuba and sax restore a sense of lyrical decorum, while "For The Culture" is a trip as grime legend D Double E turns the clock back and playfully shimmies his way across the dancefloor.
Black To The Future's most jaw dropping moment no doubt comes when the dreamy pitter patter and saintly saunter of "Let The Circle Be Unbroken" is decimated by one of the wildest sax solos imaginable. Face-melting isn't remotely accurate. This isn't virtuosity, creativity or control – it's just plain inhuman bedlam. The sax spits, barks and spasm as if possessed by demons and speaking in tongues while in the midst of the most savage epileptic fit. Phlegm is coughed up and for a moment time stands still as the rest of band wrestle to regain control. This swarm of bees assault on the ear drums is borderline unpleasant, but not unlistenable. It is the rare piece of atonal experimentation that refuses to become familiar no matter how many times I hear it. Fittingly, following this decent in madness, primitivism or the most extreme heights of the avant grade (to be perfectly I have no idea which), Sons Of Kemet not only restore order, but unleash two of the album's most sensuous and soul soothingly instrumental works ("Envision Yourself Levitating" and "Throughout The Madness, Stay Strong").
Suffice to say, Black To The Future is a delight. The perfect blend of intuitive musicianship, less the product of a hive mind, more the perfect harmonization of four diverse and radically talented artists drawing on a rich and global cultural heritage. Should Black To The Future ever sound too controlled, too divine or, heaven forbid, too tasteful, then band's unflinching political message banishes any prospect of sleepy admiration – or, as they put it, 'you don't need to pose or posture when you're born in the struggle'. Sons Of Kemet are radical virtuosos, their music might be steeped in over a hundred years of sonic history, but they are artists of the moment, as vital as Kendrick, Cole, Washington or Dave. Perhaps the greatest compliment I can pay to Black To The Future is to point out that before rating this record, I went back and listened to Bitches Brew just to check I hadn't entirely lost my mind – granted Black To The Future isn't that good, but Sons Of Kemet are undoubtedly the real deal. [9.5]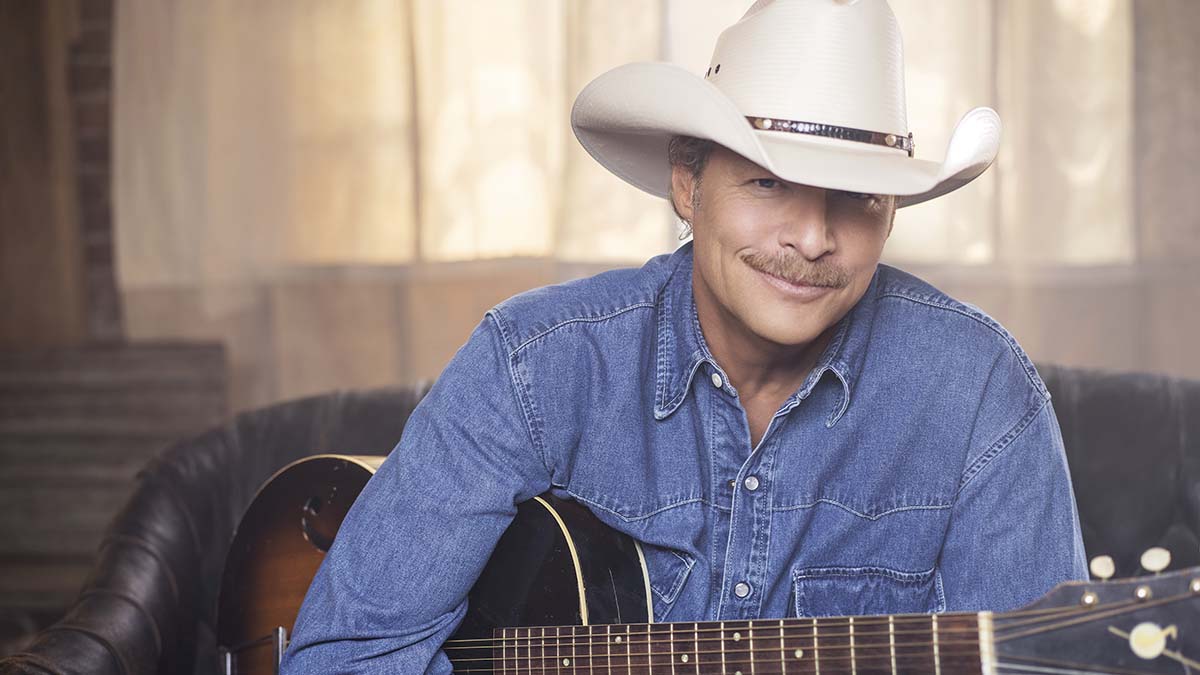 Alan Jackson – Where Have You Gone [Country]
'I got my boots, I got my hat, I'm bringing country back'. It's tempting to roll-your-eyes at another legacy artist decrying the state of modern music, but when it comes to contemporary country, Alan Jackson may well have a point. From Kacey Musgraves and Miranda Lambert to Ty Childers and Jason Isbell, there is no shortage of brilliant music being made in 2021, but you wouldn't necessarily know that listening to country radio where bland and braindead nods to bro-country and pop anonymity continue to reign supreme. Still, it's a cheap line that Jackson knows will get a cheer, what's more remarkable is Where Have You Gone itself: 90 minutes of sumptuously straightforward and immaculately composed country music. Is it too long? Of course. Is there a single original idea to be found on the record? Not a chance. Does it cement Alan Jackson's legacy as an all-time country great? You better believe it. Full to the brim with tender reflections on aging, loss, parenting and coping, Jackson wrings out an incredible depth of sorrow by contrasting his immaculately smooth vocal with a lonesome lyric sheet. If he were from New York City, Jackson would have become the next great crooner. His vocal is only growing richer with age, both more comforting and wounded. Like blackberry wine or a long-awaited embrace, Jackson voice can tease out the romanticism in even the most pitiless of voids. Where Have You Gone only misfires when the tempo picks up and Jackson's choruses feel a little forced and, at times, trite, but when he chooses to take his time and sink into his serenely unfussy surroundings, Jackson is undeniable. [8.0]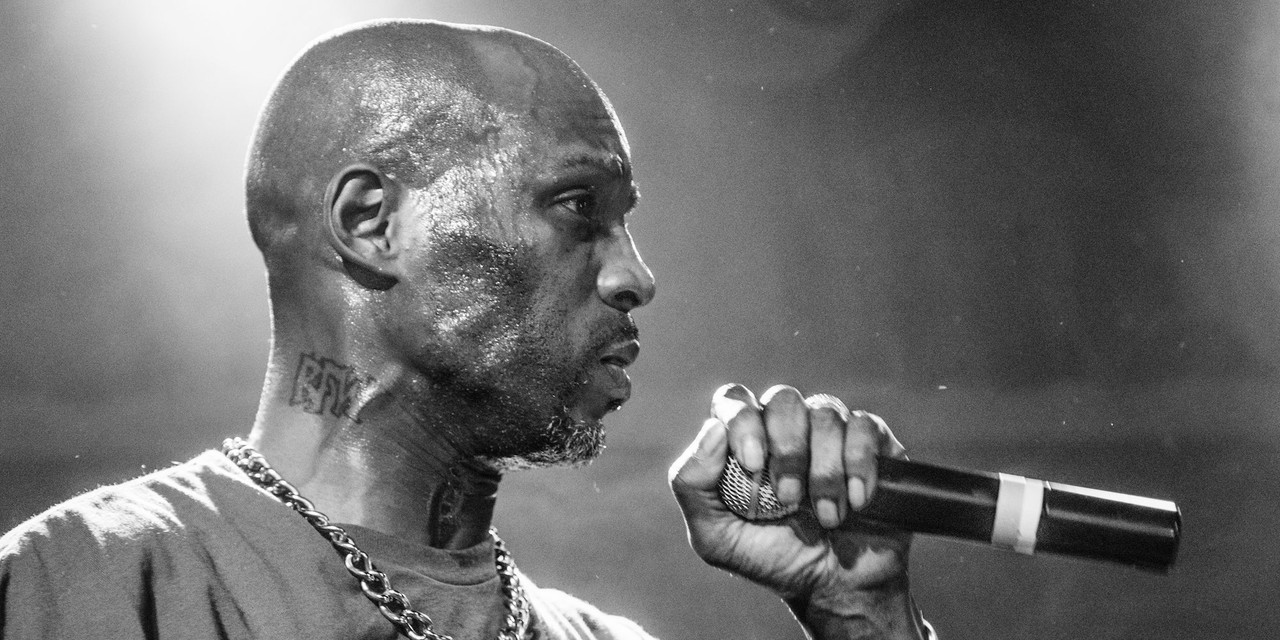 DMX – EXODUS [Rap]
DMX's death is almost impossible to contemplated. He may have lived life harder than most and succumbed to addiction, but for all his human fragility, his music was unflinchingly intense. DMX was flint and iron: gravelly, irrepressible, unkillable and unapologetic, the antithesis of his mortal body. Can Exodus, his first posthumous LP, possibly capture the essence of an artist who embodied dogged determination?
By the time of his death DMX had almost become underrated as a rapper, partly because the meme-able public image of his artistry – a growl and a yelping snarl – had disguised his skill as a lyricist and hitmaker. In this sense, Exodus is a welcome reminder of both DMX's silliest eccentricities and ferocious talents. On the one hand there is "That's My Dog"; a paper thin, but refreshing gruff reminder of DMX's ability to lead a posse and prowl with genuine menace. On the other there is "Skyscrappers"; a reflective psuedo-ballad unmistakably aimed at the pop-charts and religious communion. Both tracks, however diametrically opposed, are blighted by the scourge of all posthumous LPs: the guest star. On "That's My Dog", The LOX might be DMX's perfect partners in crime, but they simply distract from the main attraction, relegating DMX to a second-class citizen on his own LP. On "Skyscrapers", Bono feels like he's been beamed in from another planet. Alicia Keys is a more natural fit on "Hold Me Down", but while she cries for teary-eyed redemption, DMX is growling; 'with the last of my breath, I'll beat that ass to death'. But that is part of DMX's charm; he never runs from the fight or denies his most violent impulses even as he seeks God's forgiveness. This is yet another area where the "Rough Rider" image of DMX is misleading. He was always heavily influenced by the soulful street life of Bone Thugz-N-Harmony. The trouble is not that Exodus seeks to frame DMX as a soulful rapper with one eye on the charts, but that it takes the tiniest slivers of the rapper's voice and tries to stretch them out across a bloated and star-studded cash-in collection. At times it is down right infuriating. On the delightfully daffy and highfalutin classical beat of "Money Money Money", DMX is buried on the backend. Little more than a guest star on his own record, his disembodied vocal, routinely sampled as mere grunt, only serves to remind the listener that he's not really there. DMX sounds rejuvenated, but largely absent on this strange, uneven, perhaps ill-advised, but highly enjoyable collection. [6.5]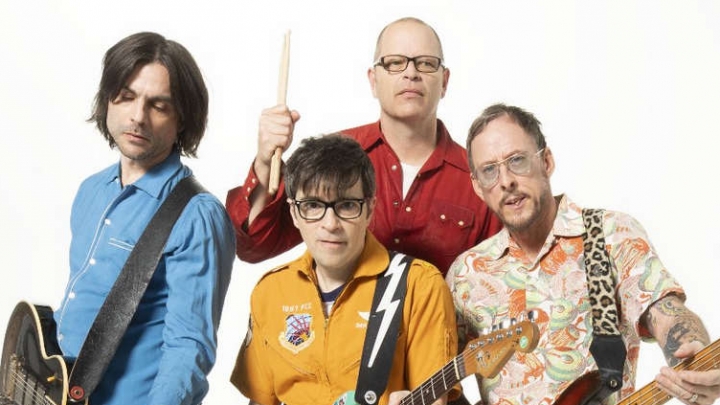 Weezer – Van Weezer [Rock]
Rivers Cuomo finally sounds like he's having some fun. After spending the best part of two decades trying either to recreate former glories or cravenly seeking mainstream success, Rivers' songwriting feels genuinely unburdened. Following the magnificent and unexpected concept album O.K. Human, where Weezer delivered an odyssey in microcosm by building their sound around keys and orchestration, comes Van Weezer – pretty much O.K. Human's polar opposite. This is Rivers living out his every riff riding, hard rock fantasy. The guitars are turned up to 11 as these songs of loser ennui are supercharged by an onslaught of bulldozing cock rock rhythms and flaming licks. After the surprisingly incisive and timely tales of O.K. Human, Rivers is back to more tried and trusted subject matter: girls man, I don't get 'em, and they don't get me, but boy I sure do want them. The joy of Van Weezer lies less in originality or crafty loser storytelling and more in spotting all the coy rock history reference points. There are some stadium-sized drum beats pinched from Roger Taylor, some strained vocals alla Geddy Lee, some Metallica adjacent chugging, some thrilling melodic guitars ripped straight from The Cars, some Iron Maiden gallop and even a host of Sabbath-isms. Rivers is shrewd enough to mix and match his homages so very few of these track's sound-like outright imitations. The trouble with the collection is that there is very little in the way of A-grade Rivers material to be found on Van Weezer. The verses and the hooks have a tendency to grow more predictable and less memorable as the album progresses ("1 More Hit" and "Sheila Can Do It" feel particular vacant). Nevertheless, Van Weezer is pure fantasy. This is Weezer's chance to go to rock and roll camp, letting rip like Eddie Van Halen, strutting like Angus Young, and owning the stage like Ronnie James Dio. Rivers is having a good time and that energy buoys the entire record. Van Weezer isn't a classic, but it is a pleasing divergence from a band who felt haunted, insecure and lost for so long. [6.5]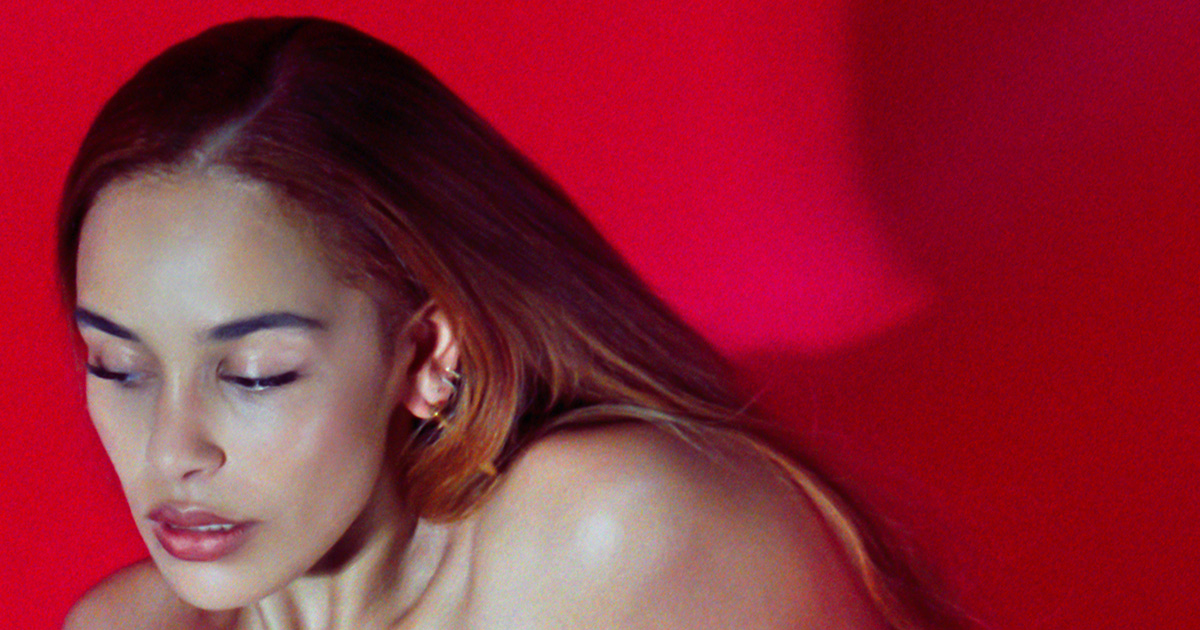 Jorja Smith – Be Right Back [R&B]
Walsall's own Jorja Smith became an overnight sensation when "Blue Lights" suddenly found itself imbedded on the playlists of tastemakers the world over. The Brit's Critic's Choice Award winner quickly lived up to the hype with Lost & Found; a soulful, solemn, but never mournful debut album that set Smith out as the UK's next great promising R&B superstar. Five years and one pandemic later and Jorja Smith is finally ready to return, well almost. Be Right Back is not her long-awaited sophomore LP, but instead a stripped down eight track EP that begs the question: if these are the songs that didn't make the cut, how good are the tracks that she's kept in reserve going to be? Be Right Back thrives on minimalism and Jorja's unfussy vocal as she reflects on addiction, old wounds and a newfound superstardom that she doesn't feel comfortable showing off. "Digging" captures the album's aesthetic succinctly. Against a delicate rhythm, Smith cries 'get out of my head'. She nominally speaking off an ex who still owns real estate in her subconscious, but in truth she's speaking to herself. She is in her own head, running over old miseries and regrets with alarming regularity, only finding serenity is her soft and sumptuously sleepy vocal. When Smith does allow the tempo to rise, she maintains an incredibly cool sense of control. "Bussdown" is urgent blend of self-confidence and hidden weakness that thrives on a seductive guitar lick and a soothing bassline that leads into one of two brilliant choruses. The first is pure strength ('top down because she worked hard for it, but blacked out so they won't see her in it'), the second is an admission that her empathy, once her weakness as vultures circled, has now been expunged: 'call me miss naïve…you gotta be careful loving me, careful honey'. Even when Jorja veers a little too close to generic pop whimpering for her own good ("Burn"), she retains a vocal detachment that speaks to a wiser woman who has survived heartache. She may be hurt again, but won't be fooled. "Weekend" is testament to Jorja's wisdom: set against the most skeletal of backdrops she ruminates on a lover who gave her the run around, before dispensing her advice to the younger generation: 'keep your money, it's not only for the weekend'. Whether she's healing herself or educating the nation, Jorja Smith makes having your head screwed on straight sound undeniably sexy. [7.5]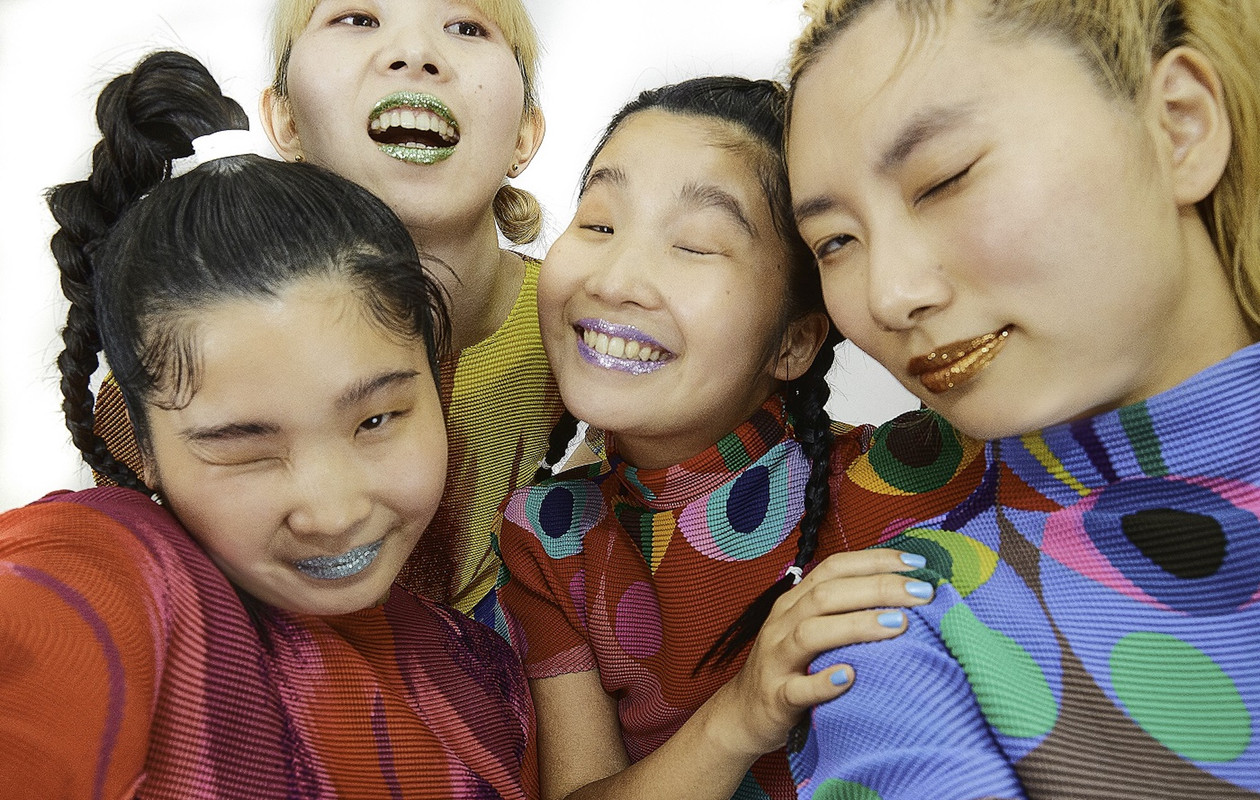 Chai – Wink [Punk/R&B]
Well, well, well, this is a pleasant surprise. The sultry melodic and dreamy drift that lurked almost imperceptibly behind the raucous punk and agit-pop stylings of both Punk and Pink has been thrust into the foreground on Wink. Chai, the Japanese punk crossover stars, are no longer thrashing and are instead lounging on a series of luxurious and pillowy textures. Album opener, 'Donuts Mind If I Do', sets the done with its ungodly velvety textures as hanging organ tones and flourishes of guitar seem to drift endlessly. Chai's punk spirit remains in the knowingly goading and ever-so-slightly out of tune singing, but these diversions are slight. The Japanese fourpiece have apparently internalised two decades of Western R&B in a year or less. "Maybe Chocolate Chips" cements the transition, as Mana's vocals are skeletal,  possessing a wonderfully sleepy and adlibbed aura sitting either side of a Ric Wilson's rapped verse (yes you read that correctly). Chai have a gift for subversion, talking the most glorious and self-serious textures of grown up electronica and analogue R&B and blending the with punk-ish condescension and the raw joy of J-Pop. The end result is almost bewildering life-affirming. Chai are a four woman good vibes factory: a perfect blend of yawning drawls, coy cheekiness, oddball strangeness and genuine likeability.
This sense of freedom and experimentation makes Wink one of the year's most surprising listens. "END" is a wild ride; a perfect hybrid of classic Chemical Brothers' elasticity and Fat Boy Slim's big beat bombast that soundtracks a wilfully absurd series of school girl chants ('shut up, you go home and cool off'). Alternative R&B, lounge pop, big beat, glitch pop, deep house, neu-disco flourishes; Wink is one of those daffy records that feels coherent even as it branches off on a million little micro-deviations. Chai strangeness somehow holds everything together. "It's Vitamin C" simply shouldn't work. The instrumental blends intergalactic sparkles of sound with a powerfully heavy staggered piano line, while the vocals, which slowly float downstream one moment, are spat out like a spikey school girl rap the next. If there's a criticism, it's that Wink begins to sedately simmer as it approaches the final straight, with the band's newfound soothing impulses beginning to dominate. Not that it matters, even in their most blissed out and scatter-brained moments, Chai's music remains irrepressibly fun. [7.5]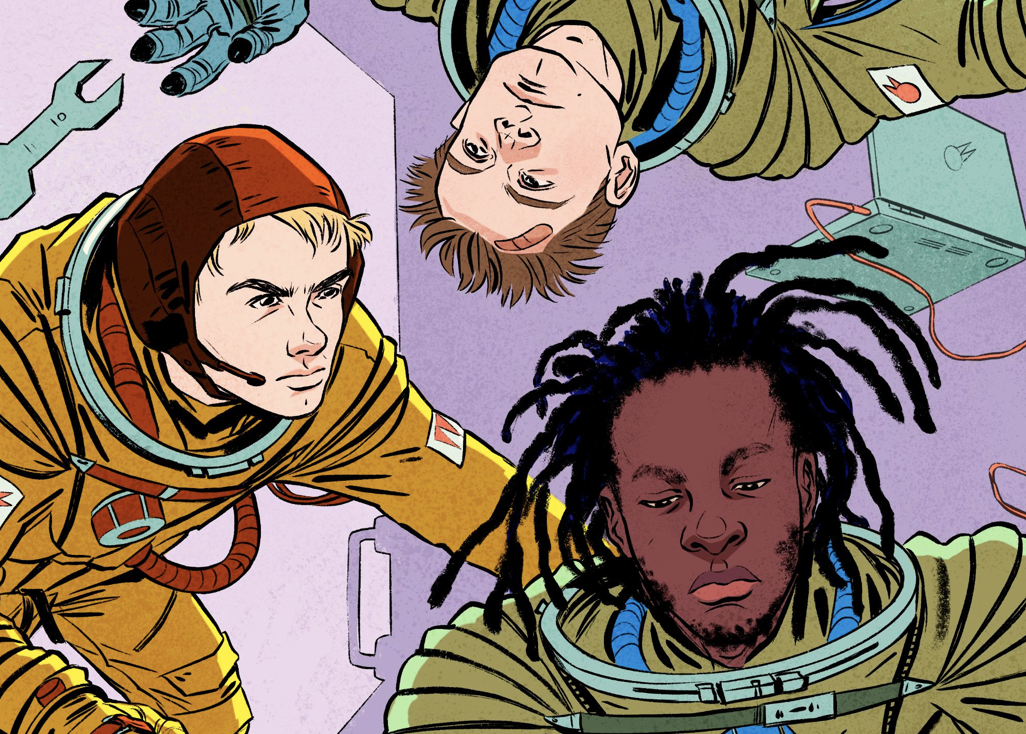 Black Midi – Cavalcade [Alternative]
London experimental rocker's black midi are faced with a fiendishly difficult task. Their debut album Schlagenheim was so wonderfully, endearingly strange, that their fans now expect eccentric genius, unpredictable angles and curious diversions. In short, when we already expect the unexpected, how does a furiously inventive band respond? Well, black midi don't exactly sidestep expectation. Cavalcade is still delightfully mathy, full of sly jazz illusions, noodling asides and start-stop-riffs, even as the band embraces a newfound lounge-lizard sensibility. The resulting sound is suitably demented. On "Chondromalacia Patella" it feels like David Bryne has been possessed by Mark E. Smith and hurled headlong down the stairs before slamming into a wall of frenzied, atonal, ear-bludgeoning sound. It's barmy and brilliant stuff, but it's all foreshadowed by soft-crooning and followed by sadistic whispers. It's tempting to label Calvacade a progressive regression; through masterful playing and ungodly strange compositional quirks, this ferocious outfit manage to slide from punk iconoclasm to mid-afternoon-hotel sleaze without batting an eyelid. It would be easy to be bamboozled by the bewildering randomness of black midi's sound, but at the center of Cavalcade lays six minutes of gentle sonic exploration. "Diamond Stuff" ruminates on a single delicate riff and is in no hurry as it dwells on a series gorgeous and lonesome tones. It's a welcome reprieve from the jabbing, stabbing, sliding, paranoid tension that underwrites the band's demented, broken spiral staircase of a modus operandi. Cavalcade is a fabulous little rock record. Could it use some honest to goodness songs? Perhaps, but it's hard to care when you find yourself trapped bobbing along like helpless marionette to "Dethroned's" skidding guitars and slippery percussion. [8.0]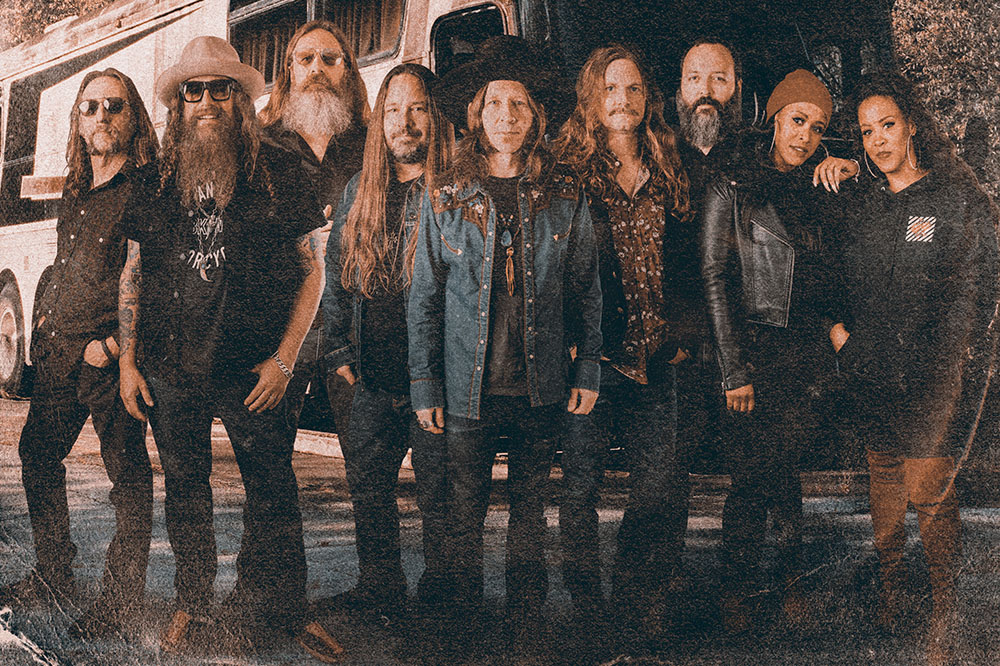 Blackberry Smoke – You Hear Georgia [Country Rock]
'You can hear Georgia when I open my mouth', as far as badass country rock gestures go, it doesn't get much better than Charlie Starr's ballsy and carefree declaration of his roots on the album's title track. Don't let the bravado fool you, while You Hear Georgia may rock unrepentantly hard, all the while exuding a satisfyingly raucous instrumental swagger and flying the American flag with pride, it is in fact underwritten by a sly sorrow. "Ain't The Same" tells the story of a serviceman returning to his hometown community to discover that, 'nothing's really changed, but it ain't the same'; the pleasantness of his return destroyed by the memories that haunt him amidst all this newfound gentility. "Old Enough To Know" is better still, a wonderfully stripped back and wilting ballad that captures maturity in a series of slow and tragic realizations; 'it's mostly uphill going from the cradle to the grave, a junkie needs a needle and preacher needs a soul to save'. Jamey Johnson hops on board for a classic songwriter's lament, as the two vocalist reflect on building your working life around singing the blues: 'I lived all the lyrics for better or worse; the drinking, the cheating and the lying'. These moments of introspection are surrounded by rollericking country rock cuts that can feel a touch generic by way of comparison. Thankfully, they are played with such vigour and bombast that it's honestly hard to care. Blackberry Smoke and You Hear Georgia are a hell of a good time. Could they cut deeper for ten straight tracks? Sure. But why quibble. [7.5]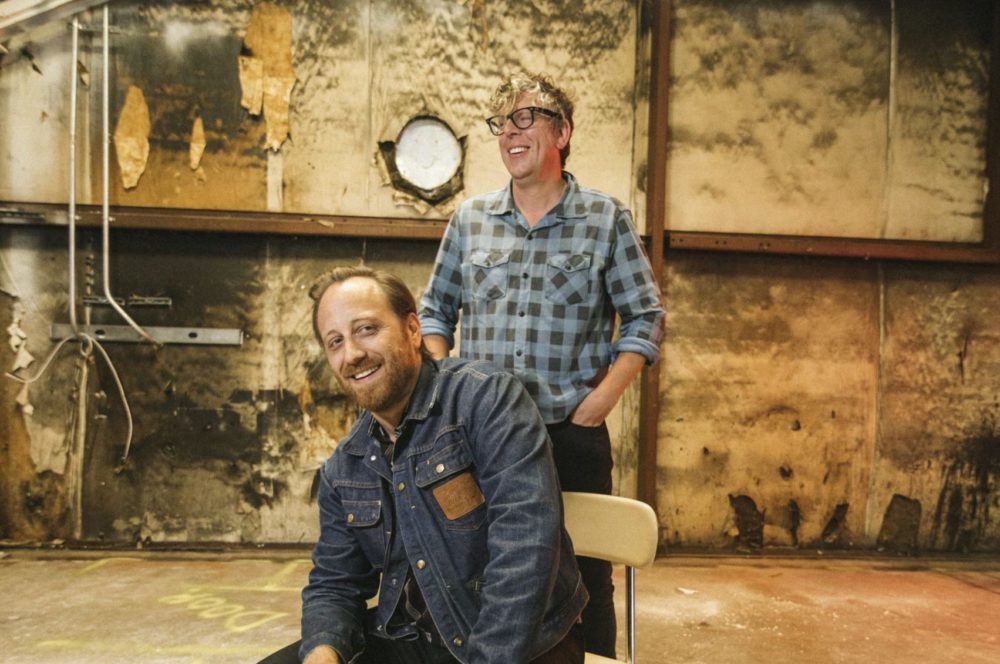 The Black Keys – Delta Kream [Rock]
Let's Rock felt like an admission that The Black Keys were out of ideas. Dan Auerbach and Patrick Carney were content to serve up meat and potatos and, to their credit, they could get away with it because the tracks, for the most part, did in fact rock, and rock hard at that. Well, if Let's Rock felt like a back-to-basic's record complete with wicked musicianship and quarter-arsed songwriting ideas, then Delta Kream feels like Auerbach is waving the white flag. He might have lost his Midas touch for writing arena conquering anthems, but honestly who cares? Why even write the songs when he can use his encyclopaedic knowledge of roots and Americana to dive into the hill country blues songbook. Just like Let's Rock, the title tells you all you need to know: The Black Keys are using all their retro-studio wizardry and understated virtuosity to bring the cream of the Mississippi Delta to modern audiences. The Black Keys are wise enough not to abandon their principles. Dan's vocal has a softness and a sweetness to it as the duo lock in on a series of luscious grooves that they are happy to let percolate. The result is a series of gentle odysseys built on paired down concepts. "Stay All Night" ruminates and echoes around the haunting repetition of "love me babe", while "Walk With Me" offers a wonderful staggering, half-slurred vortex of sound. In short, The Black Keys can cook. The trouble is that while they can play like the Allman Brothers, there is an emptiness at the heart of Delta Kream. The Black Keys almost feel lost in their appreciation of the past. There is no urgency, little heartache, next to no innovation, but equally no sense that these classic songs are being channelled to express a very modern misery. Listening to Delta Kream it's clear why Dan Auerbach has become one of the world's most in demand producers. Who wouldn't want their records to sound this luscious, sepia tinted and rich (Auerbach worked wonders for John Anderson on Years just last year)? Sadly, it's not enough. The Black Keys should be more than just the world's best session band: they should be vital living and breathing artists. Delta Kream is a more than serviceable heritage record, but this collection offers no glimpse into The Black Keys' soul and that's what the best covers records truly provide. Reinvention and introspection through the medium of rediscovery, more than mere appreciation is required. [6.0]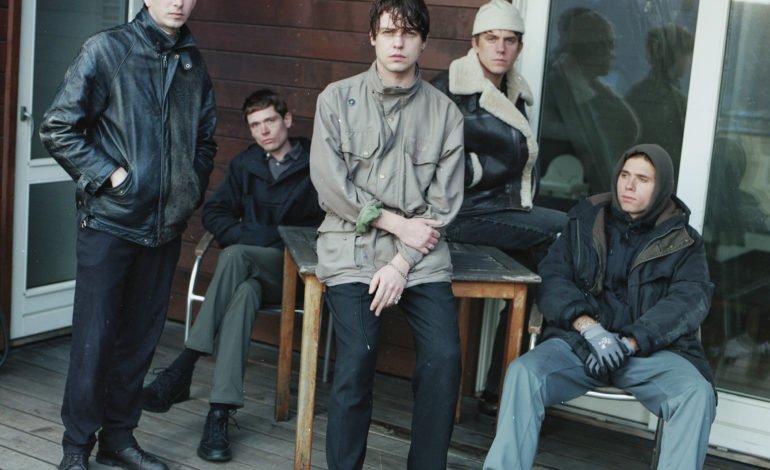 Ice Age – Seek Shelter [Rock]
'This ain't no place for a sightseer'. Once upon a time, the idea of Elias Bender Ronnenfelt sneering those word's would give rise to an atmosphere of lurid menace, however, in 2021, Elias just sounds tired. This isn't necessarily a bad thing, Iceage's fifth studio album, Sheek Shelter, sounds exhausted, as if these post-punks have finally been worn down by a strange combination of hard living, an unceasingly disappointing world and their own professionalism. Truth be told, in 2021, these Danes are too damn good to sound like spiteful and scuzzy amateurs. Instead, they have the well-earned insouciance of a generational talent. "Drink The Rain" and "Gold City" capture this new era of Iceage perfectly. The former is a wonderfully unkempt love song, a lounge singer strolling through an abandoned luxury hotel bar crooning about a woman who isn't there for an audience who aren't listening. The latter sees Iceage taking the sly country nods of Beyondless and blowing them out into a sprawling anti-heroic epic. It's as if Springsteen has ODed, broken up with E Street Band and found himself touring dive bars with The Hold Steady. The result is pure romantic vagabond shabbiness. However, at this stage, Iceage struggle to keep up the pretence. They might have a vagrant spirit, but these boys are incredible rock and roll musicians trying their best to repress their flair for towering arena ready laments. Like Elton John on Tumbleweed Connection, Iggy Pop on The Idiot, David Bowie on Low or the Happy Mondays at, well, any point – Sheek Shelter might try to sound like a depressing blizzard of booze, pills and avant garde postures, but at its core is a raging rock record. The time is fast approaching when Iceage may be forced to make a choice: their artistic ambitions and genre hopping virtuosity is clearly outgrowing their ability to sound like wild and disinterested gutter punks. Is it time they stopped artfully holding back and just let rip? Maybe. For the time being they are revelling in the romantic hardship of what they call, 'a constant temporary', even if it seems like their wild and weary days are numbered, 'We've been nesting, we've been caught up, we've been domesticating'. Seek Shelter culminates with "The Holding Hand"; a grandiose and despairing bombardment that feels ungodly oppressive. Ronnenfelt recalls The Great Gatsby's final line, as the band row onwards, drawn forward by an unnameable force. It's a brutal and poetic gesture: Iceage somehow holding together while being pulled in a million little conflicting directions. [8.0]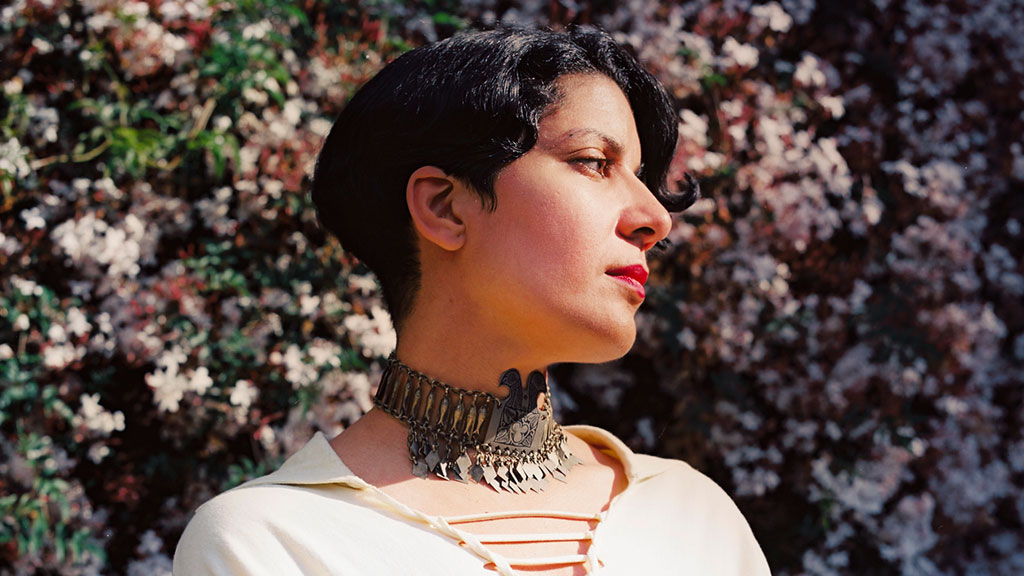 Fatima Al Qadiri – Medieval Femme [Electronica]
Stripping her sound down to its barest essentials while diving headlong into the deepest recesses of history, Medieval Femme's title gives the game away. Fatima Al Qadiri is taking her stately and icy synthetic soundscapes back to the medieval era, combining the haunting cold stone halls of gothic architecture with Middle Eastern strings and alluring delicacy. Remarkably, whether she's re-interpreting imposing and dour chants or the hypnotic shifting sands sounds of Arabia, these thousand-year-old sounds are perfectly suited to 21st Century and an electronica reinterpretation. The resulting compositions are naturally less wild and overawing than Fatima's best work (see Genre-Specific Xperience), but there is a solemn beauty to be found in this austere and refined collection. Even the most fay and carnival-esque aspects of medieval culture are recast as possessing a quasi-mystical solemnity. Album closer 'Zandaq' proves particularly beautiful as Fatima suspends each individual sound in isolation, if only for a second, to allow their strange ethereal beauty to sink in before weaving together a series of slyly melodic elements in heavenly dance betwixt East and West. Medieval Femme is a shadow play of dark and light; a deliberate contrast of shimmering mirror-like surface textures and hefty slabs of sonic stonework. It is testament to Fatima's compositional prowess that even the most playful and lyrical of melodic lines are recast as something either darkly sensual or imposing abstract. Don't sleep on Fatima Al Qadiri, she may no longer be obsessed with the future, but by mining the deepest recess of our history she is moving modern day  electronica incrementally forward. [8.0]
Squid – Bright Green Field [Indie]
With the 'I'm scum' bravado of IDLES, the cross-eyed insanity of The-B52s, the desolate street-level-soul of Fountaines D.C., the noodling refinement of latter-day Radiohead and a wild flair for genre demolishing experimentation that recalls The Talking Heads, black midi and Black Country, New Road simultaneously, Squid's debut album has finally arrived – and it does not disappoint. Bright Green Field perfectly captures a strange moment in rock and roll history, where the post-punk spirit of late 70s rule breaking experimentation pervades once more. Soul grooves, punk vocals, jazz's flair for interpretation, indie rhythms at their most spidery and sinewy, a love of noise and hatred of conventional structures – this is the ethos that underpins great rock music in 2021 and that is the sound of Bright Green Field. The resulting onslaught of experimentation is apocalyptic and strangely optimistic: out of the chaos something misshapen, but beautiful has emerged in the form of this stapled together monstrosity. Fusion and creativity abound as conventions are disregarded. Something is clearly in the water. The hottest hype bands of the modern era trust their young audiences to follow them on poetic jazz-inspired diversions that explode into demented barrages of barely concealed contempt ("Documentary Filmmaker") or, equally, in the polar opposite direction: where speedy indie rhythms are obliterated by solemn slabs of mournful lingering sax ("Global Groove"). When they truly hit their stride, Squid feel unstoppable in both the intensity of their garishly lyrical assault ("I pray to the G.S.K.") and the artfully seductive manner in which they marry angular, serpentine and even formless sound into these gorgeous narrative sequences of interpretive playing. In short, Squid can rock out, they can cook, and you better believe than can weird you out. Bright Green Field is a wildly triumphant debut, further evidence that guitar music has rediscovered its ability to both speak to the moment and truly innovate. [8.5]