The Biggest Albums of Spring 2021 Review: Evanescence, The Offspring, More
May 12, 2021 | Posted by
My apologies for being unable to write the "Biggest Albums of March 2021" round up. I've spent lockdown changing career paths and my law exams made that column an impossibility. Not to worry, rather than simple rolling on to April, 411 is back with a bumper round-up of the biggest name and most intriguing releases from March and April.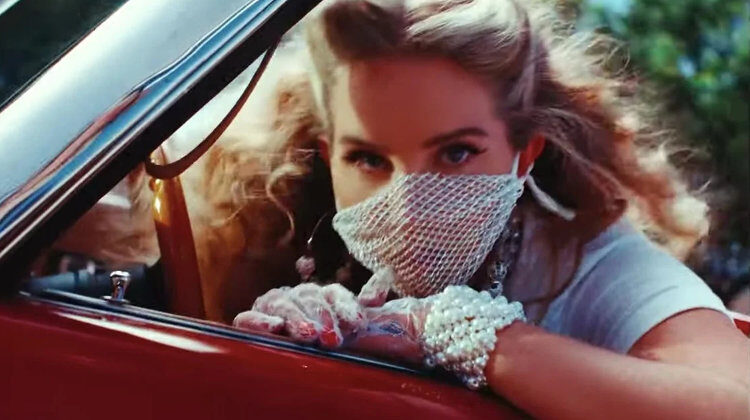 Lana Del Rey – Chemtrails Over The Country Club (Pop)
Norman Fucking Rockwell could not be topped. The bad-boy, West Coast, American Dream overdosing on excess mythology that Lana Del Rey had been sculpting since her debut came to a glorious head on that one façade shattering album. Lana was recast as Slyvia Path roaming around in her fucking night gown writing on the walls in her own blood – where on earth can you go from there? The answer, it seems, is to go back to the very beginning. Chemtrails Over The Country Club strips away the grandiose despair and transports us back to the 2000s, Lana is a waiting tables in a tight fitting uniform, singing along to Kings Of Leon on the radio as she dreams of something more. Fittingly, following the implosion of her dark romantic ideals of California on Norman Fucking Rockwell, Lana now finds herself wondering if she wasn't happier back then: as a dreamer with a wide-open canvas no which to paint.
Chemtrails Over The Country Club is not a retreat from the audacious songcraft of her pomp, but it does represent a smaller, more personal and more richly detailed experience. Lana is no longer trying to capture something essential about the American millennial experience, instead she's painting a series of nuanced and alluring character studies. Being a Lana Del Rey record, even these more candid portraits come laced with the most brazen of contradictions. "Tulsa Jesus Freak" starts with the intense smallness of hoodie wearing kids dancing together and ends with Lana declaring herself, 'a candle in the wind'. "Let Me Love You Like Woman" pulls a similar trick, she starts with an intriguing glimpse into her personal life (she's just a small-town girl ready to turn he back on LA), but it blossoms into powerhouse anthem that raises the image of two lovers lying entwined to the pantheon. Rather than swinging for the fences, Chemtrails… captures Lana at her freest. She seems determined to experiment with lyrical form and structure at every turn. Each track might feel sumptuous and gloriously noir, but there's a genuine unpredictably to Lana's lyrical assault. "Dark But Just A Game" starts with solemn and understatedly abstract R&B, but sweeps towards a glorious snappy 70s hook, a trip-hop bridge and ends with Lana marching off into the sunset backed by a martial beat. Remarkably, for an album that appears to see Lana checking out on Hollywood and fame, this darker turn of mind brooder, that reflects of media assisted suicides and minds lost to narcotic excess, concludes with Lana determined to stay the course.
"Dark But Just A Game" proves to be a turning point, as the tight songcraft of the album's first half, gives way to the expansive drift of gentle yearning of side B. "Yosemite" is pure understatement as Lana returns to nature backed by a gentle campfire rhythm that sees the singer escape the desire to live up to a rock and roll ideal by embracing the anonymity of life with her lover. "Not all those who wander are lost, it's just wanderlust", that's Lana's encapsulation of a migratory soul who crash lands from glorious disaster to the next. Like a moth drawn to the flame her wings are destined to burn, but she's unshakeable in her desire to continue chasing the highs, but this time for the right reasons. "Breaking Up Slowly" perfectly encapsulates Lana's core contradiction: she's so in love with her caring partner that it's bumming her out. For some surreal reason she's determined to end it with one grand suicidal gesture that no amount of kindness or consideration could hope to undo. Chemtrails… rarely bothers to round these sweeping exploratory narratives into tight hooks or generation defining anthems, instead Lana is content to slowly drift between revelry and reality, switching styles and genres at the drop of a hat.
The album's most thrilling moments emerge out of the ether and disappear in second never to be repeated. One moment Lana will be luxuriating in the last dive bar still open on a weekday night, the next she explodes into a classic rock meets honky tonk groove and coo: "I left San Francisco, I've been covering Joni and I'm dancing with Joan, it's kinda hard to find love when you're used to rolling like a Rolling Stone". Lana can't help being Lana and Chemtrails… is full of majestic flourishes, old Hollywood indulgences and rock & roll cliches, but it nevertheless feels like the dawning of a new era, post-Norman Fucking Rockwell. Diverse, meditative, personal and insouciant, Chemtrails Over The Country Club sees Lana traversing the continental United States in an attempt to escape from one catastrophic vision of herself without sacrificing the capricious desire that enlivens her existence. [8.0]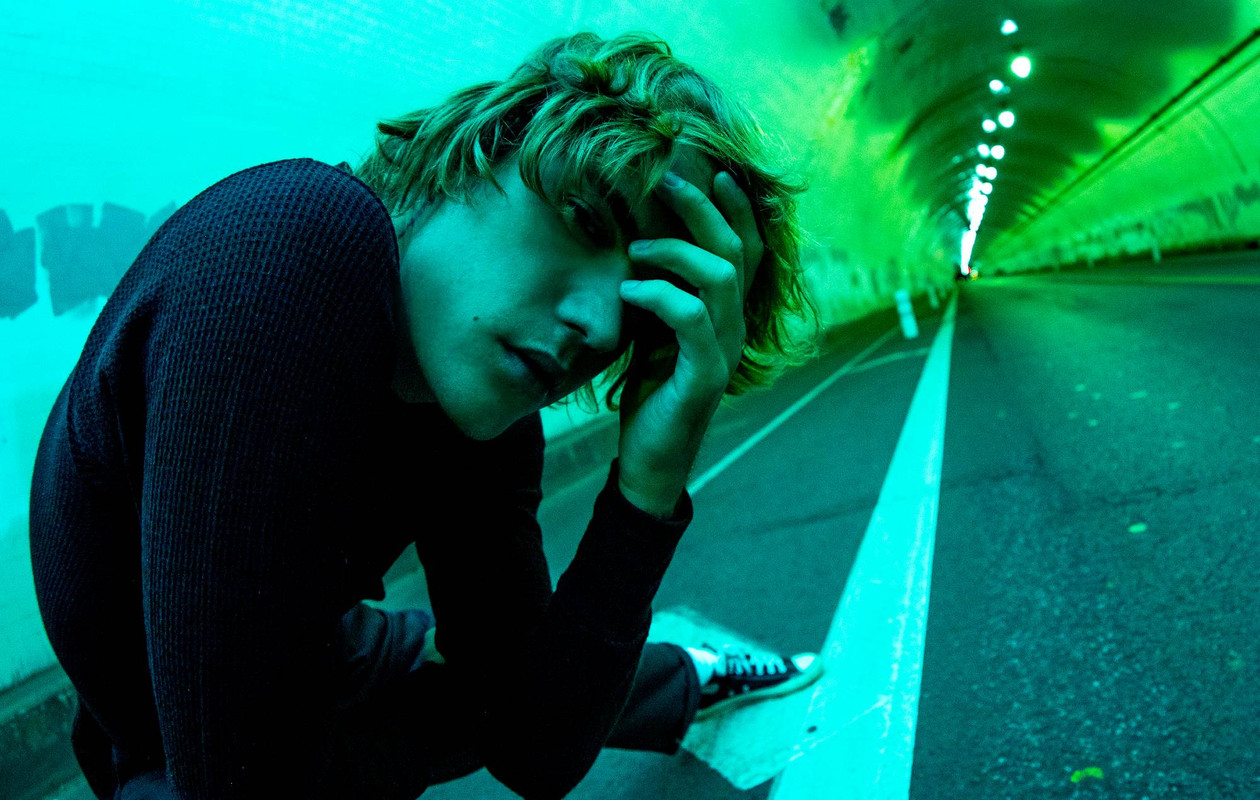 Justin Bieber – Justice (Pop)
The well intentioned, but intolerably soporific wife-guy tedium of Changes left such a foul taste in the mouth that it's hard to even contemplate a new Justin Bieber LP just 11 months later. Well, despite the somewhat dubious decision to open his latest with Martin Luther King Jr quotes, opener "2 Much" demonstrates that Justin has learnt the error of his ways. Bieber is still riding high on love, but he's finally found the injection of energy and urgency to counterpoint the bombardment of sheer, sickening sweetness. "Deserve You" might be underwritten by awful self-sung backing vocals, but there's no denying the sharp and addictive nature of the sly R&B inspired hook. The lesson Bieber appears to have learnt from Changes is that, if he's going to declare his undying love, he needs to go hard and risk ridicule. The Khalid assisted "As I Am" is one of those songs that takes what should be an intimate idea ("Sometimes I don't know why you love me…take me with the good and the ugly, say I'm not going anywhere") and blows it up into an absolute carnival of bad taste pop. That's not an insult, it's a contorted compliment. Justice is strict, no track is allowed to overstay its welcome, Justin is being as direct as a humanly possible and the resulting songs prove as clumsily endearing as "Off My Face" (yes, it's exactly what it sounds like, Justin is drunk off his arse on love, no it's not as good as Beyonce's "Drunk In Love).
Now let's not get carried away, Justice might be a marked improvement on Changes, but it is still ungodly obnoxious and full of bad taste attempts at broadening Justin's reach into R&B and GenZ pop. "Lonely" is perhaps the most disappointing example, Justin is trying to use his most noxious and overbearing vocal take to bring home his pain at being a child forced to make his every mistake in the public eye. Sadly, while the verse is hugely worthwhile and even endearing despite its needy empathy craving excesses, the chorus is simply unlistenable. Roger Waters managed to turn his own self-obsessed celebrity hubris into The Wall and there are moments where Bieber appears on the verge of turning his famous fuck ups into something greater, but he invariably falls back on cheap tricks and bad taste trend chasing gimmicks. Still, for all its goading, obnoxious and saccharine faults, Justice is a damn snappy and concise survey of the modern pop landscape. "Die For You" with Dominic Fike is a spikey delight and "Ghost" is one of those tracks so devoid of any subtext that it thrives on sheer yearning. Justice is ultimately fun throwaway pop that's striving for something greater, it undeniably lives in The Weeknd's shadow, but represents a step in the right direction for Bieber. If he can't master subtlety, then he might as well be as over the top as humanly possible and sing lines as thrilling ridiculous as "I bought a castle in France and it's the same one I built in the sand for you, when I was two". [5.5]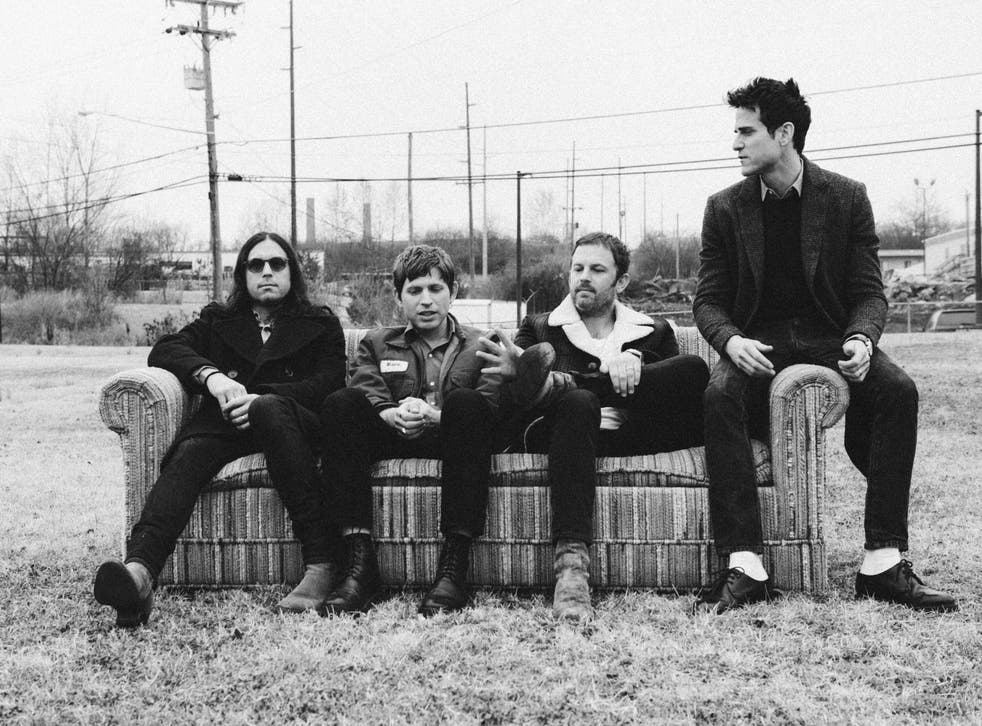 Kings Of Leon – When You See Yourself (Rock/Indie)
The Followhill brothers find themselves stuck in an incredibly lucrative rut. Following an immaculate first act that saw Kings Of Leon evolve from scratchy and depraved indie club rockers to festival headlining dominance by highlighting, rather than minimizing, the eccentricities in lead singer Caleb's mind and vocal. Few could blame them when the eerie, anthemic and raw Because The Times gave way to the polished stadium-sized angst of Only By Night, the album that transformed the brothers into one of the biggest rock bands on the planet. Despite a plethora of incisive songwriting moments from "Pyro" to "Waste A Moment", KOL have been unable to evolve in a coherent and satisfying manner. Album after album has been stuck is a strange arena sized rut, caught between the howling rawk of old, the technical, compositional poise that comes with age, and the bland 'woah-oh' and echoey guitars that every post-U2 arena headliner has felt obliged to indulge in. When You See Yourself is unable to escape this murky middle ground. Similar to the Foo Fighters' latest, there is no lack of craft and there is a low-key pleasantness to these sweeping juxtapositions of country rock and urban indie, but there's no bite.
When You See Yourself drifts by and washes over the listener with little impact, "A Wave" is almost precision engineered to leave no mark. Perhaps it's fitting for an album concerned with environmental anxiety and middle-aged headshaking that Caleb sounds passive and helpless. "Restless Golden Age" hums, "time won't turn the page, you're only passing through" – it's supposed to be a defiant trend-bucking turn, but it feels listless and accepting. The restless rage in a young girl's eyes is somehow transmuted into smooth wide-screen rock fit for watching the world pass you by as you're stuck on a ten-hour coach trip. Still, if the thrills are few and far between, no one could possibly deny the sensitivity with which the Followhill brother's conjure these sleepily alluring arrangements. "Claire & Eddie" coaxes the listener with its plaintive defeatism with the help of a gorgeous bassline, a plinky acoustic guitar and a series of windswept swirls and whistles. The Kings of Leon can't possibly go backwards at this point, but "Echoing" tries to summon some of the urgent clatter of old. Unfortunately, it feels unfinished and ragged in these luxurious surroundings. "The Bandit", the proto-typical modern KOL single, sounds both richer and more soulful, but it's merely a tease. The momentum and tension build deliciously towards the most anonymous and flaccid of climaxes. In 2021 KOL and When You See Yourself are reliable, but fundamentally unexciting. [5.0]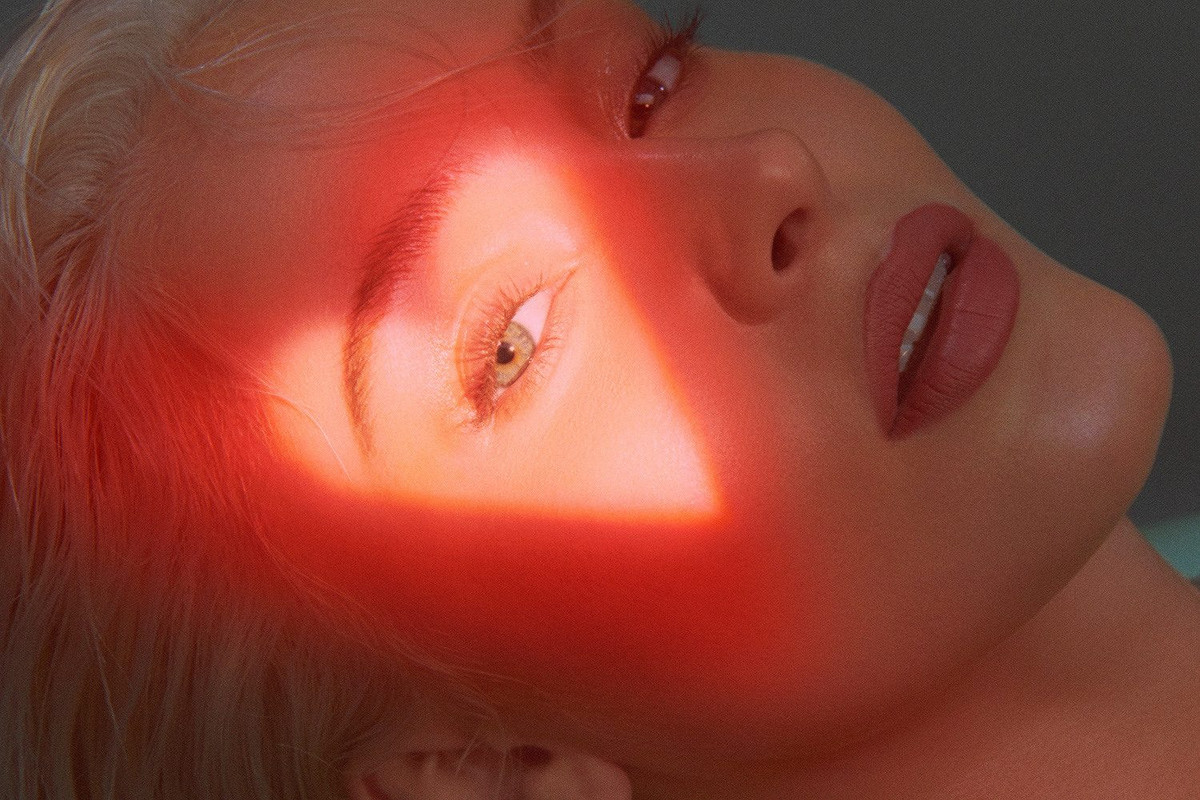 Zara Larsson – Poster Girl (Pop)
Zara Larsson is one of those strange popstars who seems to be simultaneously fulfilling her potential and missing the mark. She is a superstar in her native Sweden with two number one albums under her belt, but after grabbing the world's attention with "Lush Life" and the hit laden So Good, there is a feeling that she has slipped into the background. It's not easy being a Scandi electro-pop starlet, the comparisons are inevitable. She's not as ground-breaking as Annie, not as daring or as radically vulnerable as Robyn and she's certainly not as debauched as Tove Lo. This is hugely unfair, Larsson, as Poster Girl attests, has an utterly intuitive understanding of slick dancefloor ready pop music. She is light as a feather, floating atop the most pristine and precision engineered of beats – never putting a single foot out of place. Sadly, despite the flawless execution, Poster Girl feels too glossy for its own good. The surface is immaculate, but it proves nigh on impossible to scratch beneath it. The jaunty squelch of "FFF" (failing for a friend) is an intriguing concept as a young girl romantically yearning for her best friend. However, while the lyrics are certainly intriguing ("is there a spark for us or is just platonic"), Zara has this troubling knack of delivering each song with the same unflappable sheen whether she's lonesome and longing or bouncing on a seductive beat ("Talk About Love"). This album should overflow with unrequited sexual tension and yearning, but it feels painfully vacant at its core, not helped by some peculiar archaic songwriting ("holy smokes!"). The funny thing is that for all that Poster Girl lacks it remains an immaculate pop product. The kind of record that flies by with an assured ease, inspiring effortless sing-along as it slides onto the dancefloor with a strident confidence. Zara Larsson manages to position herself as both a disco queen and a believable girl next door, all that's missing is a bit of vulnerability, grit or strangeness. Instead the listener is treated to a never ending array of fell-in-love-with-a-bay-boy-f-the-haters cliches ("Stick With You"). Poster Girl is good enough for now, but Zara's next effort needs to be more Anti.[6.5]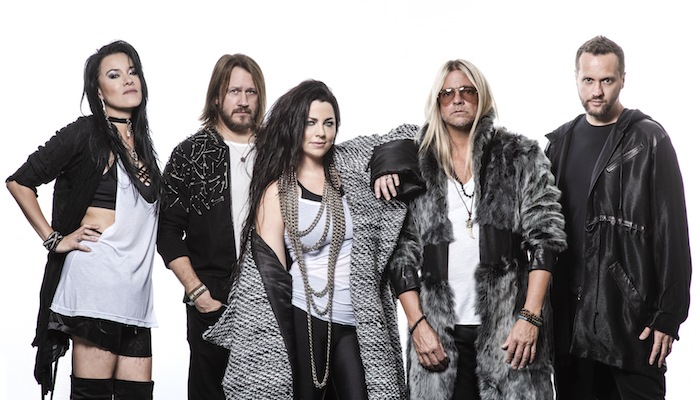 Evanescence – The Bitter Truth (Rock)
Amy Lee, Troy McLawhorn, Tim McCord, Will Hunt and Jen Majura simply did not need to release this album. Despite releasing only a single full-length collection of original material in the past decade, Evanescence have graduated to headline heights and are, pending some Covid delays, about to set off on an already wildly successful arena tour alongside Within Temptation. The band's re-emergence isn't so much based on nostalgia or an older band simply waiting their "turn", instead Evanescence have been sharpening their iron on the road, getting the most out of well-worn material and winning new converts the old fashioned way. They've reached the summit without the late-night arguments and multiple retakes inherent in crafting a studio album among older, less single minded, artists. In this light, The Bitter Truth feels like a bold gambit, a risk that could alienate fans on the road as more unknown material pours forth from the speakers, and at home where their fifth studio album has the potential to flop.
Thankfully, The Bitter Truth is a minor triumph. The band are tight if predictable in their heavily melodic venom, but Amy vocals and lyrics feel reinvigorated. Sure, there's plenty of operatic melodic wailing, but Lee seems determined to throw herself into experimentation and exploration. "Artifact/The Sun" opens the affair with brooding keys as Lee lurks in a lower key. It doesn't last long, she soon finds herself apocalyptically raging on like Matt Bellamy's demented sister on "The Game Is Over" and strutting with Rockstar assurance on the intergalactic pop rock of "Yeah Right". It's not all pomp and bombast however, if "Broken Pieces Shine" sets the stage, then "Use My Voice" is Lee's stand out moment as a songwriter. Assisted by an all-star cast of rocks leading women, Lee stridently encourages women to speak out despite the slurs and inevitable backlash to truly being our own, proudly dissenting woman. Unfortunately, despite the power and directness of lyrics, some of the track's punch is lost in the aimless bombast and empty arena "oh-woahs". Perhaps this is by design (to give her core message the biggest of stages), but a little more nuance and originality in the composition would be welcome.
Truth be told, this is The Bitter Truth's greatest weakness. For all their professionalism, Evanescence never feel like risk takers. They never put a foot out of place as they settle on tried and trusted grooves, but in this crowd-pleasing polish they lose any sense of edge or unpredictability. In many ways it's hard to complain, "Take Cover" will absolutely slay festival fields even if it can't help but feel like a paint-by-numbers exercise on record. Thankfully, what the album lacks in originality in makes up for in diversity, few hard rock records will counterpoint the Tori Amos influenced sorrow of "Far From Heaven" with the 2000s throwback "Feeding The Dark" and a stadium-sized moment of self-actualization like "Blind Belief". The Bitter Truth won't revolutionize or revitalize the hard rock scene, but it is a worthy addition to the band's second chapter. [7.0]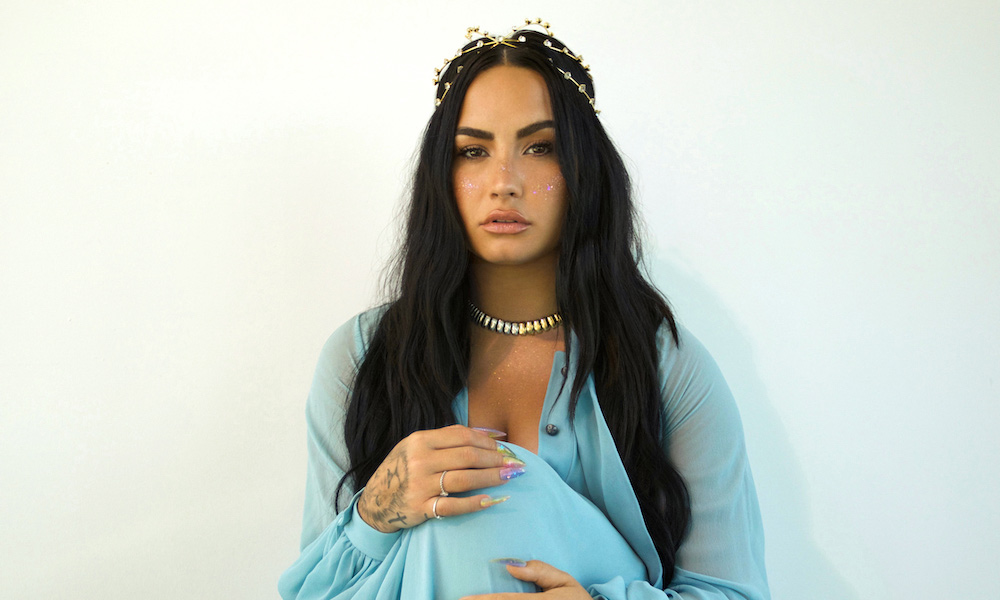 Demi Lovato – Dancing with the Devil .. The art of starting over (Pop)
Dancing With The Devil… could not be further from "Cool For The Summer". It's almost impossible to imagine that the same Demi Lovato who embodied carefree escapist joy is now a wounded balladeer struggling for survival in the shadow of her vices. Then again, that's part of what lends Dancing With The Devil… its insidious power, even one of the most joyous public faces of positivity can fall to pieces in private. Lovato survived her overdose and is battling to overcome alcoholism, but this very public trauma has allowed her songwriting to blossom in new directions as sorrow, despair, recovery and heartache loom large. This more macabre undercurrent enriches her work, both directly and indirectly. "Easy", a sly song that details how the star conceals her emotions to make a break-up look effortless, is full of incisive and unguarded lyrics ("The hardest part of leaving is to hold the heavy breathing back from showing how hard it is for me"). Even a seemingly silly throwaway like "Lonely People" is full of venomous self-critic and skewed commentary on partying through the sorrow. Unsurprisingly, the big ballads and confessional touches steal the show. The raw despair that leaks from the raw cry for support, "Anyone", through to "ICU (Madison's Lullabye)" – a powerfully understated track that details how Demi tried to hide her darkness from the young and innocent fans who worshipped her.
If there's a problem, it's not that Lovato eventually indulges in lighter songcraft, "Met Him Last Night" with Ariana Grande is genuinely charming, but that Dancing With The Devil… is simply too long. There is an anguished masterpiece hiding within this leviathan. Trimmed to 35 minutes Demi may well have released an album of the year contender; as it stands the album loses steam even if the quality never truly dips. "The Kind Of Lover I Am" is a breezy return to bi-sexual self-confidence, while "15 Minutes" should be shrewd critique of the pop industry, but it feels overbaked. The trouble lies in Demi's embrace of the wild-vocal fluctuations of post-millennial pop. The yo-yo delivery can be both sweet and almost obnoxiously catchy, but these wilfully whacky vocals have a nasty habit of undercutting these carefully crafted lyric sheets. Nevertheless, it feels churlish to complain, this is easily Demi Lovato's best album to date, driven by strident and thoughtful lyric sheets that cuts to the bone as the star reflects on who she has let down, the impossible standards she's fallen below and her newfound sense of purpose. "Melon Cake" perfectly encapsulates the new Lovato by detailing the cruellest of industry practices with the effortless aplomb of a woman who is no longer content to dance to the rhythms of her supposed masters. Self-acceptance is damn hard work and, to her credit, over 57 minutes Dancing With The Devil… never feels labored. [8.0]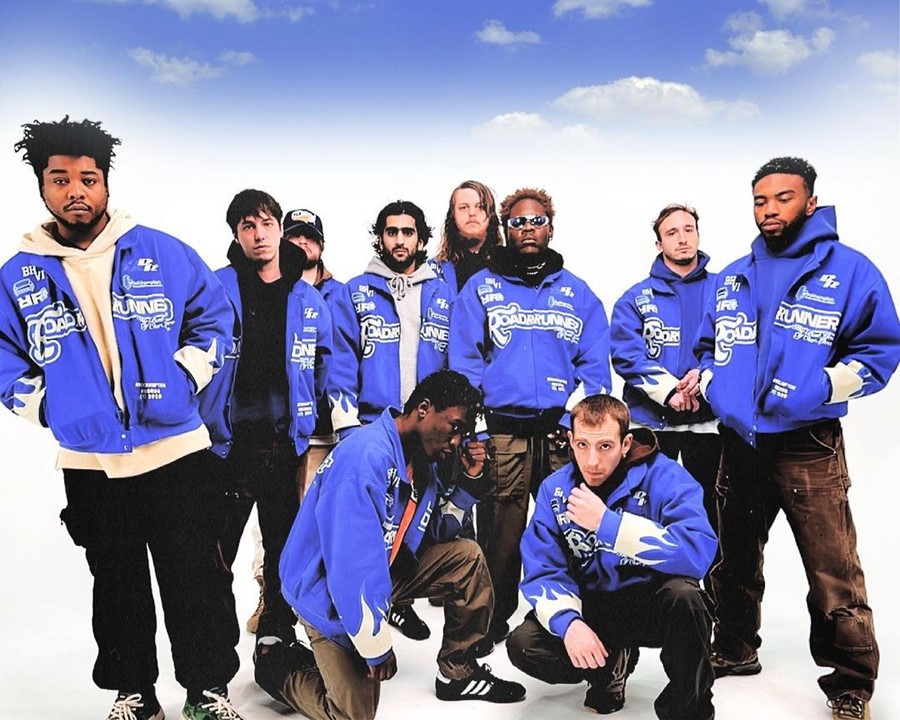 Brockhampton – Roadrunner: New Light, New Machine (Rap)
Kevin Abstract's boyband are prolific in the extreme. Six albums and one mixtape into their four-year career, the hip hop collective still feel like a raw onslaught of energy and ideas. Roadrunner: New Light, New Machine sees Brockhampton honing their eccentricities and pulling the focus into the foreground. The result is a dizzying assault of hooks, melody, desperation and social commentary played at a demented pace. "DON'T SHOOT UP THE PARTY" skips between critiquing and satirising both the pressures of white society and black gang culture before warping into a meditation of suicide and catastrophe. Each idea is intriguing in its own right, but Brockhampton blow through all this heavyweight thought at lightning speed as they race to get to the next buoyant hook. "I'LL TAKE YOU ON" couldn't sound anymore different, it's a delicious riff on 90s boyband pop (you can practically hear the dance routine), but rather than singing softly to a girl in her bedroom, Brockhampton slide through the verses with a demonic intensity. Remarkably, despite the sugary gloss, the track ends up mutating into a touching social commentary ("baby you could lift me out the struggle that I fell into…I just need a way to keep pushing through"), backed by Charlie Wilson's aching vocals.
Brockhampton records are posse cuts by nature, being 13 strong, that comes with the territory, but Roadunner… feels particularly overwhelming. Guest stars litter the tracklist adding into the insane blend of conflicting voices. Danny Brown feels right at home, JPEGMAFIA is strangely subdued, but showcases his lyrical talent by embracing a sense of composure, while A$AP Rocky & A$AP Ferg feel siloed, too cool to truly fit in with Brockhampton's genre bending bombast. Roadrunner… is a more is more record, so much so that its thoughtful subtleties and tender soul struggle to assert themselves. There is power in having both horror and sweetness burst through and corrupt the buoyant surface, but like so much of Brockhampton's best material, it feels somewhat lost in the shuffle. The most powerful phrases prove transient. This is no doubt fitting, these are young men after all. Nevertheless, after the tear-stained Ginger, Roadrunner… is a welcome return to raw exuberance: a catastrophic collision of misery and euphoria. Brockhampton are to be cherished, they are perhaps the only outfit who could ever hope to successfully blend the moribund majesty of "WHAT'S THE OCCASION?" and the harsh sobriety of "The Light Pt. II" with the sugar of "I'LL TAKE ON YOU" and the brazen insanity of "BUZZCUTT". [8.0]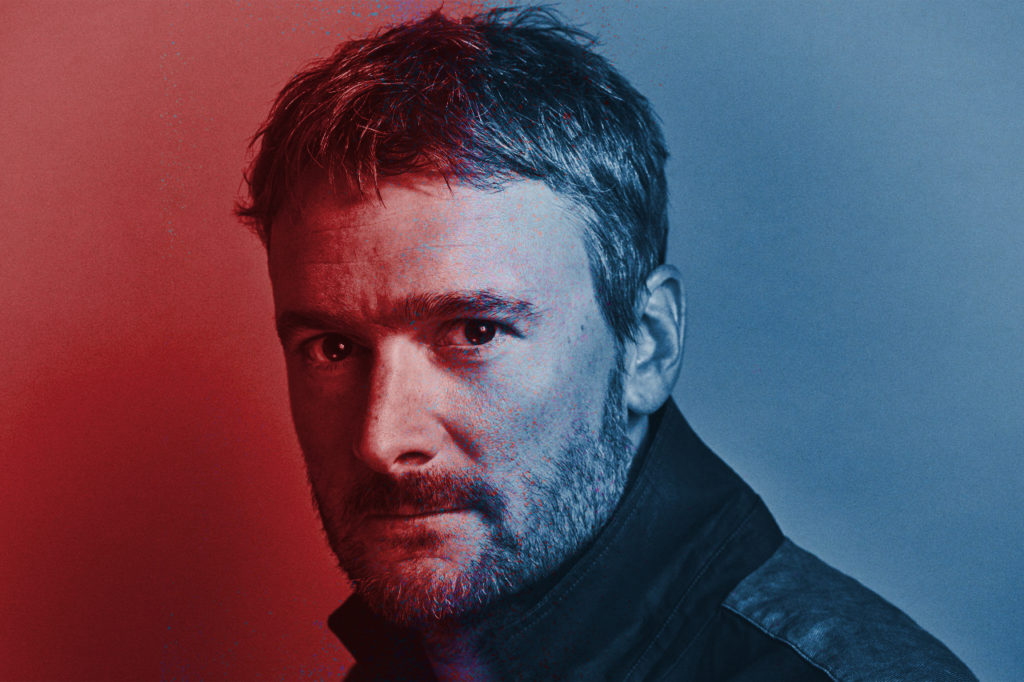 Eric Church – Heart & Soul (Country Rock)
Eric Church might just be heartland rock/country rock's answers to U2. He is a star who cannot help but write for the biggest of stages even as he tries to dial down the bombast and crank up the intimacy and tenderness. This is not a criticism, genres need trailblazing superstars and, like Bono, his heartfelt projects betray a farcical ambition. After all, who else would release back-to-back LPs named Heart and Soul? Sure, its cringeworthy, but you've got to admire the balls to do something that on the nose without even the slightest hint of irony or post-modern mickey taking. Church is determined to have fun as he dives into the American songbook on the tender and introspective Heart and the wildly funky Soul. "Break It Kind Of Guy" showcases just how much joy de vivre Church still has even in his arena headlining pomp as he struts like Mick Jagger and squeals like Jake Shears over a delicious slice of robotic funk. It's to Church's immense credit that Soul proves strangely hard to place, he is consciously making reference not only to the great sounds of the 60s and 70s, but their strange mutations, dissections and reinterpretations that took place in the following three decades. The result should be a garishly stitched together studio soul, but that couldn't be further from the truth. Whether it's a cheeky slowly like "Rock & Roll Found Me", a romantic weepy like "Bright Side Girl" or country-soul-meets-skittish-50s-rock of "Jenny", Church attacks each curious endeavour with an enthusiasm and vigour that is impossible to fake.
Heart is less strange by way of comparison and far more direct. Church turns introspective, blending sweeping angst laden thoughtpieces with genuine highway rocking anthems. "Stick That In Your Country Song" is fascinating and underwritten by a genuine aggression. Church takes aim at songwriters who turn the abject misery of the human condition into stadium rocking fist in the air anthems. At first it feels like a brutal attack on songwriters like Springsteen and Isbell who make hey out of sorrow, but Church is far more thoughtful than that. The final verse follows a teacher at an underfunded, crime ridden, failing school who gets her only moment of release and joy screaming along to these anthems at the rock show. It's a beautiful moment, but there's one problem: nothing actually changes. The next day she's back to the same old misery. It raises an age old question: is music merely bread and circuses or can it actually be a revolutionary force?
Vibing on both Springsteen and Mellencamp, Church is at his best on Heart even as he indulges his worst impulses. It's astounding that "Russian Roulette" (a tender reflection on the power of music to capture, for better or worse, a moment of human weakness, strength or escapism) can sit alongside the saccharine and over-produced "People Break". Then again, that's part of his charm. Church is a more is more artist with little or no restraint. It's inevitable that he will undercut sincerity with a chorus that is too big or a line that is painfully cute, but that's part of the fun. Church isn't a poet, but he has a poetic soul, and Heart & Soul captures all the disasters and delights that that dichotomy inevitably delivers. [7.5]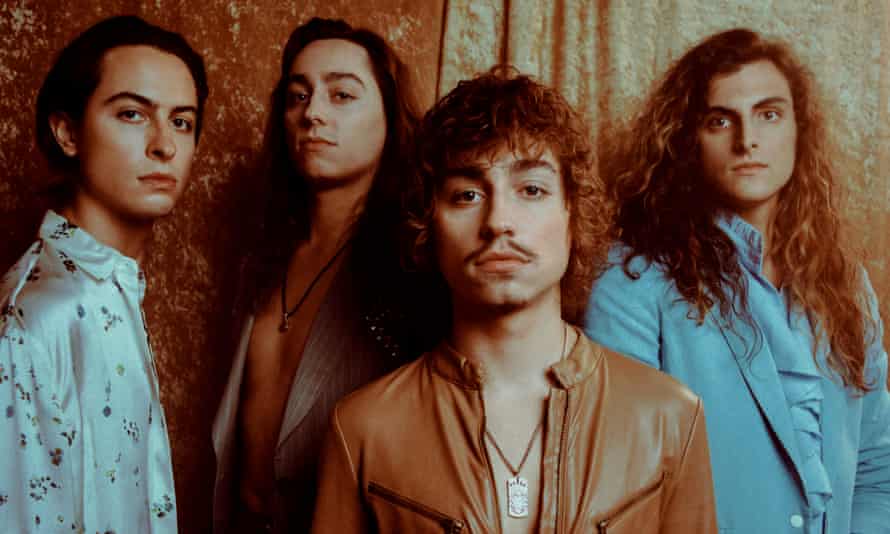 Greta Van Fleet – The Battle At Garden's Gate (Rock)
Why are Greta Van Fleet the designated punching bag for modern day rock critics? Sure their debut album was painfully indebted to Led Zeppelin and Josh Kiszka sings like Geddy Lee stripped of his imagination and eccentricity, but why does the buck stop with Greta? Wolfmother, Airborne and The Las have earned good-to-rave reviews in years past without offering much in the way of an original idea, let alone innovation. There are plenty of available answers: Greta are too damn similar to just one band, they lack a sense of humor, their songwriting is devoid of an soul, etc… Truth be told, every aspect of Greta Van Fleet is mystifying to me, how did this classic rock outfit become so big and why on earth do the Pitchforks of this world care? Well the good news is that The Battle At Garden's Gate feels a lot less like Zeppelin and than its predecessor. GVF are still rooted in the 70s, but on their second offering sees the band channelling the wide open horizons that 70s rockers loved to fill with lavish, canyon-sized guitar work. "The Barbarians" is the kind of preposterous offering that tries to conjure quasi-mythological blood-stained landscapes inside your local sticky floored and sweat soaked rock club. Sure, there's more than a few nods to Houses Of The Holy, but Greta Van Fleet are clearly trying to encompass an entire era of conceptual indulgence rather than merely one brilliant band this time around. The playing is hard to fault. The tonal moods shift slowly, like lurching tectonic plates, building slowly to glorious riff-driven eruptions and tremulous percussions. The ultimate failure of the project lies with Kiszka. If he had half the imagination of Geddy Lee or an ounce of the throat shredding urgency of Robert Plant then these epics would cataclysmic. Unfortunately, as is, listening to Greta Van Fleet feels like being taken on a tour of the most magnificent scenery by the world's most tedious tour guide. On The Battle At Garden's Gate, GVF are fabulous musicians desperate in search of decent songs. [5.5]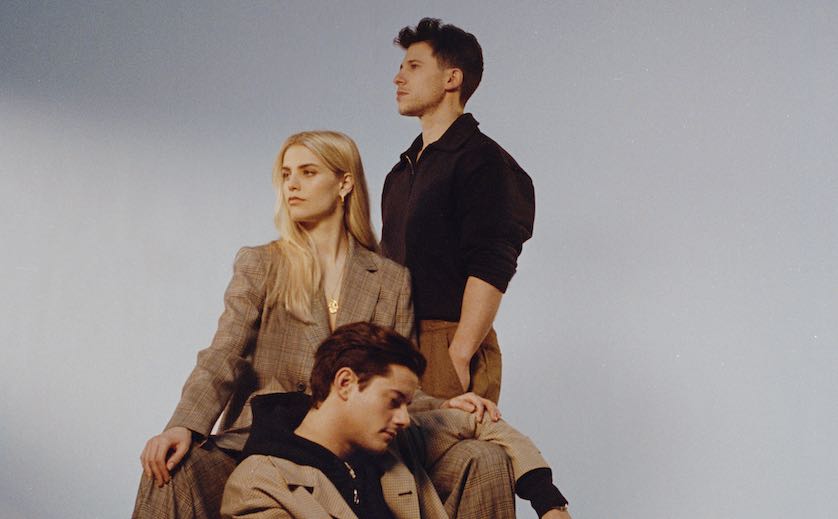 London Grammar – Californian Soil (Indie Pop)
I have never really been fair to London Grammar. After Paul Lester of the Guardian introduced me to the group as an uncanny valley, moribund alternative to The xx dreamed up and delivered by sentient models ripped from a VO5 (hair styling product) commercial, I have struggled to shake that image. They have always felt too sculpted. The cinematic soundtrack facsimile of trip hop's stately ambient balladry and understated-yet-severe indie soul. Truth be told, on their third album Californian Soil, London Grammar still feel too immaculate and far too eerie inhumane. There is so little wasted motion and no frayed edges to be found. London Grammar deal in vacuum packed perfection. Hannah Reid's vocal is just as flawless as the music, she hints a vulnerability on "Missing", but her delivery is so crisp and immutable that it feels devoid of vulnerability let alone scaring. This is stainless steel sorrow. On the surface, it would be easy to dismiss Californian Soil as yet more sculpted, but oddly detached, longing lacking any human fragility – that, however, would be do London Grammar a great disservice.
Hannah Reid has taken the reigns on this project and while she hasn't sacrificed London Grammar's stately majesty, she has injected a sense of anger and earnest human ache into the lyric sheet. Sure, London Grammar have a nasty habit of sucking the soul and danger out of practically any sound from trip hop and alternative R&B to sweltering synths pop and PJ Harvey guitars, but the lyrics cut genuinely deep. Reid is inspired form. "Lord It's A Feeling" captures a woman who has been fucked over and is forced to watch her world crumble. She is drowning, but even as she is being pulled beneath the surface, she is summoning the strength to escape the depths and reforge her identity. Reid is determined to learn and emerge stronger, more resilient and more humane. Fittingly, her response is not an angry diatribe, but a simple, perhaps cruel, but oddly empathetic question to her lover: "how does it feel now that I'm gone? How does it feel to get low? How does feel now you're alone?". It's a simple question that is enhanced by London Grammar's oddly artificial delivery. Reid proves impossible to read: is she twisting the knife, is she looking for security in shared agony or is she simply curious? The detachment in her voice and the slabs of synthetic disco that soundtrack the question only add to the eerie otherness of her heartbreak.
Sadly, there is no denying the highly polished beigeness of London Grammar's sound, at this point it is simply to be expected. Their soundscapes will forever exude a 'Massive Attack for advertising executives' hollowness, but, following Californian Soil, no one can question Hannah Reid's soul. This is a tender, vulnerable, passionate and thoughtful awakening of a potentially great songwriter. Reid is capable of finding resolution in even her lowest ebbs. [7.0]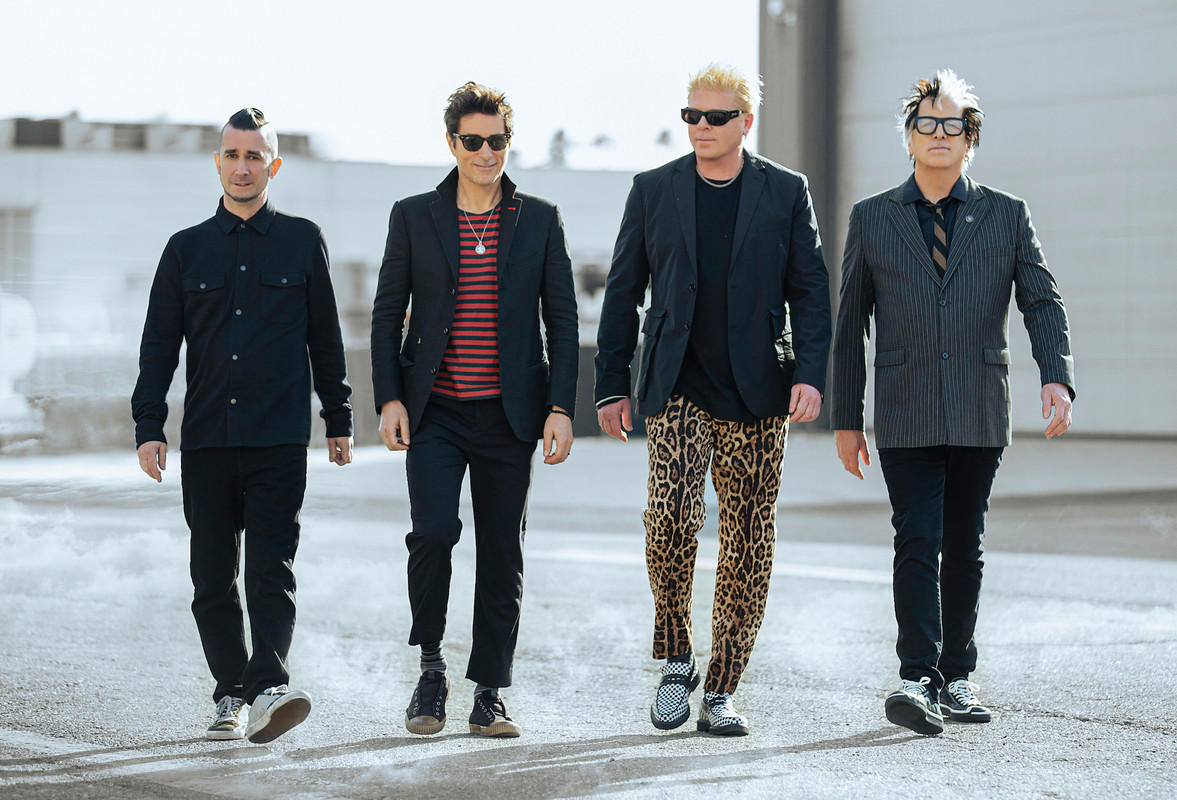 The Offspring – Let the Bad Times Roll (Rock)
Honestly why bother? Seriously, by all accounts producing this album was a tortuous experience for The Offspring who first started working on a new material in 2012. What's remarkable, after all the struggle that obviously went into bringing this, their 10th studio album, into existence is that Let The Bad Times Roll doesn't even sound-like an enjoyable disaster in the ilk of Axl Rose's long-awaited Chinese Democracy. Instead, The Offspring return with what sounds like a largely pleasant but utterly uninspired b-side collection to Conspiracy of One. No one is expecting the middle-aged Offspring to deliver a fitting sequel to "Come Out And Play (Keep 'Em Separated)" or "The Kids Aren't Alright", but there is an expectation that some hint of evolution might have creeped in. Instead, the formula that made up their middling late career records has been immaculately recreated as if by mass production. There are some fans and critics rolling their eyes at the 'old punk yells out cloud' nature of the lyricism, but to be perfectly honest, I was hoping for a big dose of angry-at-society Republican punk rock. I might not particularly agree with the viewpoint, but if you're alienated from modern society and think America is falling apart at the seams then lean into that bile and cut the state-of-the-world a new one. It worked for Dave Mustaine, but The Offspring simply wave their hands and fire off some trite soundbytes while blasting out watered down remakes of what was already identikit pop-punk. The one notable expectation is "We Never Have Sex Anymore" which is an absolutely joy. The Offspring are embracing grumpy middle-aged to create something genuinely glorious: a swinging ode to the loss of libido. It's full of funk, swing, cheeky humor and cringeworthy (in a good way) edge. Best of all its utterly believable. The song is full of all too true lines that anyone in a long-term relationship will recognise ("You never yell at me anymore, you never want to even the score anymore, like you did so long ago"). "We Never Have Sex Anymore" is a brief glimpse of an Offspring who still can still make you laugh even as they tap into something darker and more solemn. It's just a shame the rest of Let The Bad Times Roll offers little more than reheated, rehashes of "Come Out Swinging" and "Million Miles Away". [4.0]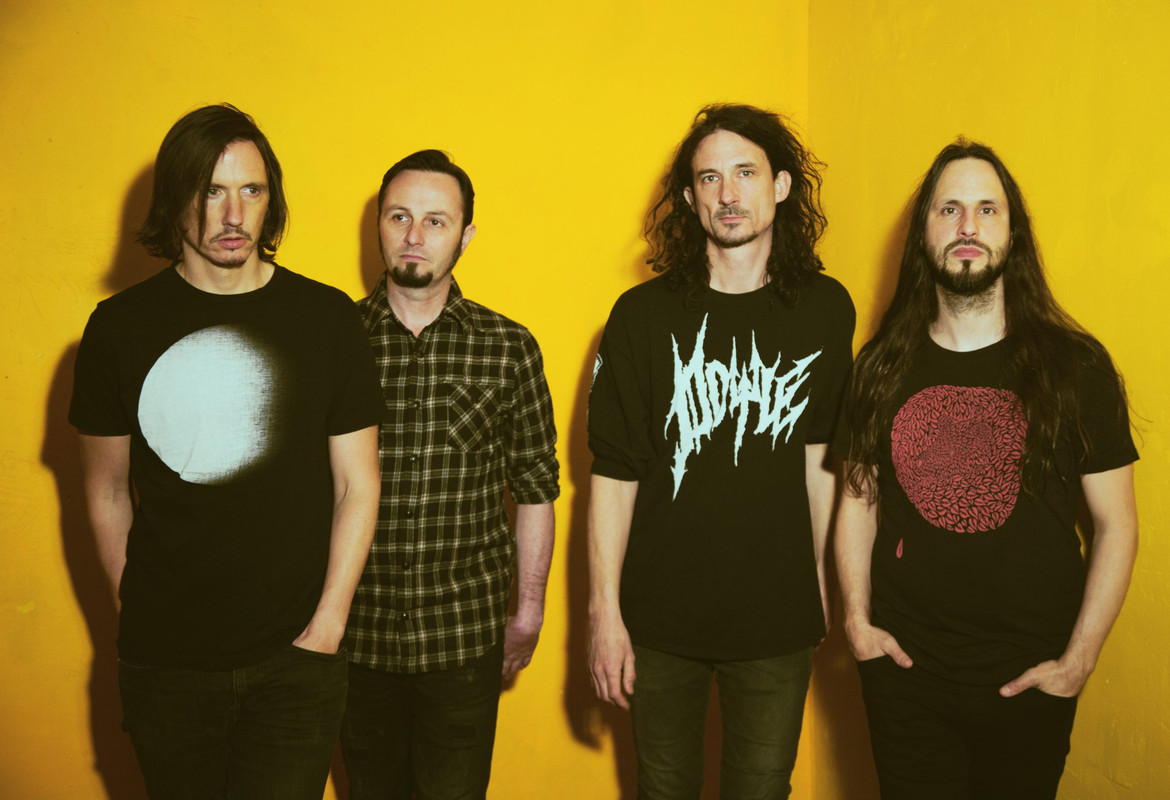 Gojira – Fortitude (Metal)
The environmentally conscious, but unremittingly heavy French metallers Gojira have been so good for so long it's easy to take them for granted. It's been 20 years since they burst onto the scene with Terra Incognita and a 16 since the release of the jaw dropping From Mars To Sirius, the album that forever altered the band's trajectory. In 2021, however, they are a different beast: more gorgeous in their playing, occasionally serene and undeniable triumphant, their grooves are luscious and their Christian Andreu's lead guitar proves poetic precisely when it is least expected. Album closer "Grind" is anything but, there is plenty of pummelling and despairing at the course humanity appears to be locked upon, but Gojira remain lyrical instrumentalists. Gojira have always had ferocious grooves, but perhaps the biggest difference between the hungry brutality of their early work and the arena-sized bombast of their latest is the sheer sense of control. Gojira no longer feel like they are clinging on to the reigns of their talent for dear life, on Fortitude they are masters of their domain. Each rich elastic groove is skilfully guided into both broad Sci-Fi horizons and coy tonal experimentations. "Another World" captures the breadth of their talents, it's an urgent rallying cry to a complacent human race happy imagining that they'll simply find another world to burn, but it plays out with an almost resigned sense of distance. "Amazonia" is wilder still. Andreu's guitar is so elastic that it proves capable of mirroring the strange contortions of a native didgeridoo style instrument. All this technical wizardry comes at a cost. Gojira may be galvanised by the climate crisis as individuals, but Fortitude never quite captures the requisite sense of peril and danger. Instead, the riffs are simply too well heeled. The playing is satisfyingly meaty, but the terror of old is missing – where is the Gojira capable of crushing their audience to death and suffocating entire festival fields with their pitiless assault? The lyric sheet doesn't help matters. It's perhaps unfair to critique lyrics written in a second language, but Joe Duplantier's words are a little too obvious for their own good. Thankfully, whatever Fortitude lacks in both menace and nuance it makes up for in diversity, Gojira are still wilfully creative and determined to experiment with new forms from the quiet hums of the title track through the skiddy post-rock/melancholic indie understatement of "The Trails". [7.5]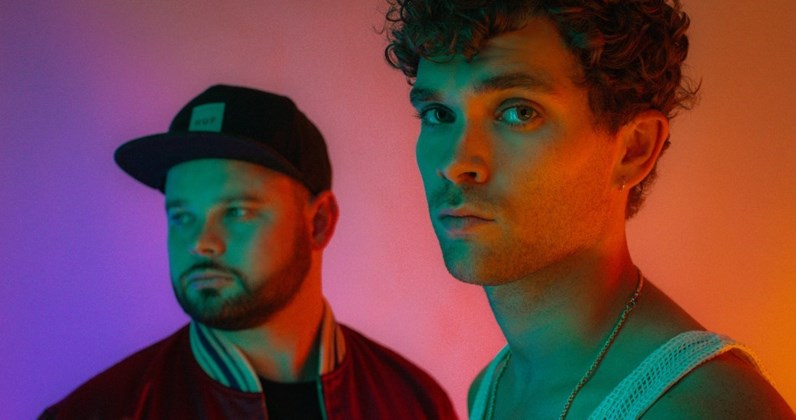 Royal Blood – Typhoons (Rock)
Brighton based bass and drums duo, Royal Bloods are one of modern rock music's great success stories. In the wake of the indie revival's demise, in an age when guitar music's obituaries were being written with alarming regularity and with little or no press, Royal Blood's debut album shot to the top of the charts. Suddenly, a new generation of would-be moshers had a pair of heroes nonchalantly dispensing blistering riffs and earworm hooks. Royal Blood are arena headliners without the voice-of-a-generation baggage of Arctic Monkeys. Their albums arrive with little or no expectation and perhaps it's that freedom that makes their transition to the dancefloor so effortless. Josh Homme's arrival in the production booth no doubt encouraged their slide towards sleazier and more danceable grooves. Typhoons is an album that struts, vamps, purrs and smashes its way across the floor blending good and bad taste with a joyful disregard. This is a welcome evolution, Mike Kerr can be an overly literal and dreary songwriter at times, but in these sticky and subversive surrounds he feels free to be his most ridiculous self.
The blend of Royal Bloods typically brazen, static-laced assault with a heavy dose of Human After All era Daft Punk/Justice influences and Homme's typically filthy and frivolous desert rock is a surprisingly natural fit. The result is oddly 80s, not in terms of sound, not remotely, but in the sense of the freedom that Royal Blood have discovered. Typhoons is so far removed from any notion of cool that the band can simply indulge their silliest and most surreal ideas – like the plinky plonky, falsetto-driven, accordion riff riding nonsense of "Either You Want It". Of course, being a Royal Blood record, ever foray onto the dancefloor is backed by a bulldozing and tightly coiled riff as well as a dose of authority question paranoia. Sometimes the boys just cut loose and dive headlong into glorious gibberish. "Boilermaker" starts like a classic creepy rocker, stalking the streets with an antisocial unease, but it explodes into a hook so preposterous I can hardly believe Mike Kerr is singing it: "head like a cocktail shaker, living in a house like an old bodega". How this disco-glam-alt rock romper stomper of a record concludes with "All We Have Is Now", a longing Lennon-through-the-prism-of-Noel ballad that finds itself slowly melting into space I'll never truly know. It's just one more contradiction on a gloriously absurd LP. [7.5]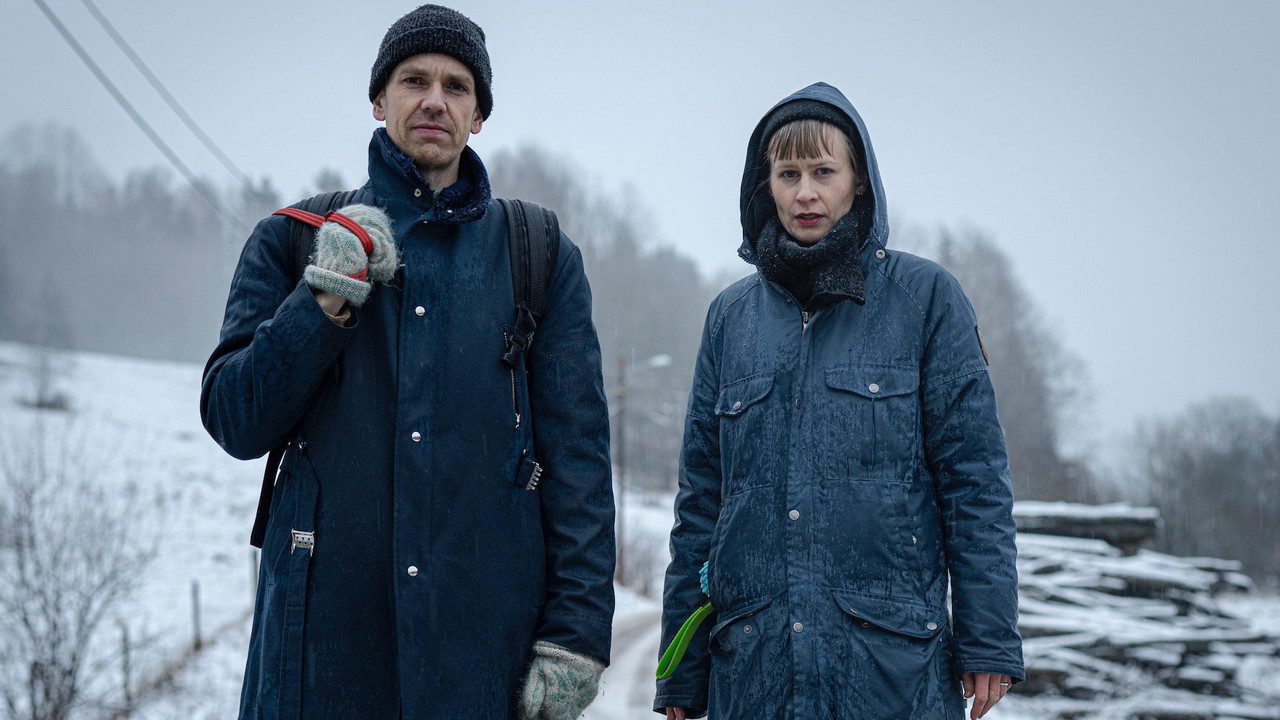 Lost Girls – Menneskekollektivet (Art Pop/Indie)
Jenny Hval's notion of "storytelling" has always been mysterious and aloof, meaning is layered beneath dark but beautiful layers of abstract tones and interpreted through complex metaphors (think Blood Bitch's vampiric exploitation flick chic as societal critique and commentary on women's bodies). Working as a member of the Lost Girls alongside Havard Volden, Hval is freed from the weight of her own ideas and careful perfectionist zeal. It's not so much that Jenny has loosened up, there are still archly posed and considered spoken word passages alongside plenty of layered grooves that betray a sharp composition ear and a mind that races towards the immaculate, but a sense of freedom reigns supreme. Beneath the swirling gothic disco synths and heavenly echoes of distant melodies lies the pitter patter of drum machines working overtime. Even as they whisper; "language where everything is dying, everything is dying, words just don't hold", with a doomed sobriety, you'll swear that somewhere, underneath it all, you can hear their feet moving. Jenny wants to dance and to reflect, but more than anything she wants to react. Menneskekollektivet is defined by call, response and interaction. Two artists dancing around one another, carefully feeling each other out, bending their form in fit the shapes and strange sounds the other is producing. Like Holly Herndon's concept of learning to communicate through sound, Lost Girls are seemingly thinking and conceiving through raw sonics. Although in this case there is a strange deconstruction at work, starting with hefty concepts and clear-eyed mission statements, these beautiful blends of alien disco, naturalized synthetics and post-punk regurgitations migrate towards raw, formless, sensory experiences. Voices echo in the void, sounds are left to shimmer and rush outwards as a playful experimentation inhabits every sinew of their sound. Menneskekollektivit is a beautiful, soul-enriching experience: the sound of a darkly coiled perfectionist letting go and embracing the raw bigness of sound itself. [9.0]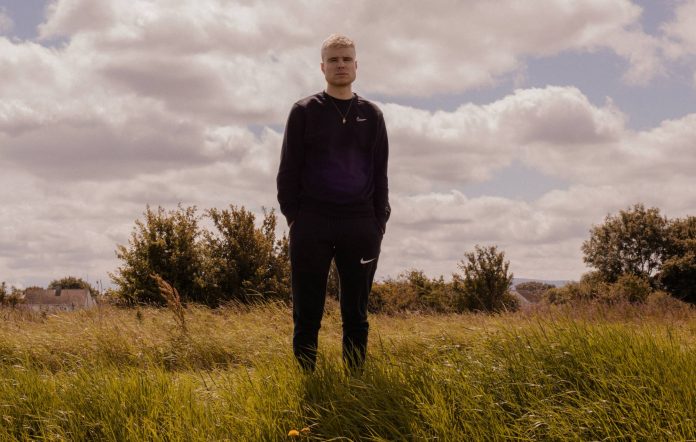 For Those I Love – For Those I Love (Electronic/Indie)
Belfast has been dominating the UK music scene with the dark, gnarled, but poetically beautiful sounds of its streets. However, it's Dublin's David Balfe's For Those I Love who might have just delivered the scene's seminal moment and high watermark. At first I wanted to reject it. On the surface Balfe's work sounds like a loving lament for a long lost friend dreamed up by Danny Boyle to soundtrack an apocalyptically depressing scene in Trainspotting where the characters lose themselves to a narcotic revelry. Sure, For Those I Love feels like a never-ending aphorism laden confessional, but by god is it powerful. Is it all too obvious? Too unguarded? Too clever for its own good? Possibly, but it's impossible to care. The rippling synthetic waters evoke memory's weakness while Balfe's poetry never relents in its unflinching directness. Is this the art of speaking the subtext out loud? Well yes, but that's not a bad thing. Balfe will not repress a single sentiment. This is an overdue outpouring of fraternal love over sensory sapping beats. No amount of MOMA-fication can disguise the grit under the nails of this drink yourself to death, "red eyes and red credit", lifeline from Ireland's strangled streets. "I can't seem to take this tragedy or see where it starts or ends", For Those I Love is testament to a horrific and deeply personal misery, but its all-consuming darkness feels fit for a world where people from Dehli to Detroit feel the walls closing in on them. Mourning is recast as a perpetual state and every wild night feels like a toast to our eternal powerlessness. For Those I Love is a monument to enduring love that is not for the faint of heart. This is love at its most powerful, shit-stained, bloody and terrifying. [9.0]
Quick Hits & Recommendations:
Arooj Aftab – Vulture Prince (Art Pop): The Pakistan-born Brooklynite's sophomore LP is simply beautiful to behold; a heavenly blend of instrumentation and ideas from across the word and the sonic spectrum. Is the end result indie, chamber pop, jazz, traditional or futuristic? Who can say, but Vulture Prince is rooted around serene playing and artful, longing composition. [8.0]
Demiser – Through The Gate Eternal (Metal): There's no need to over complicate matters, take two of the greatest sounds in rock history (black metal and thrash), bring them together, and what do you have? Demiser's really rather brilliant new album. Pitilessly bleak vocals, skeezy-but-seductive riffs, hell for leather drums and a veneer of otherworldly menace; Through The Gate Eternal is a reminder that black masses can be a right laugh? Well, musically speaking at least. [7.5]
The Armed – Ultrapop (Rock): Get ready for an onslaught. Beneath their arty veneer, this Detroit collective absolutely rip their surroundings to shreds with wailing, malformed walls of hardcore guitars backed by noise synths, unexpected virtuosity and hauntingly subliminal vocals. This is the kind of mess that only ferociously talented artists can create. [8.5]
Serpentwithfeet – DEACON (R&B): If Justin Bieber continues to struggle with his overt romantic gestures, he might want to pay attention to Serpentwithfeet's latest. Sure, this alternative R&B record is laced with sonic experimentation and eccentric vocal flourishes, but at its root is one man's undying love for another. It's sweet, detailed and truly bespoke, Serpentwithfeet's love will never be mistaken for another. Let's not forget the twist, DEACON is in fact a break up album, but one that intends to cherish rather than diminish what once was. [8.0]
Girl In Red – if i could make it go quiet (Indie): Oh to be 16 again. Girl in Red and if i could make it go quiet is the kind of record a generation of young fans are destined to fall in love with. Girl in Red is both direct and shy, and her music is loving, open, unsure and exultant as she celebrates her sexuality. Sadly, the record cannot live up to the hype, it's a little uneven and undeveloped, but that entirely missing the point. If Girl in Red is your first introduction to indie, it's a joyous one. Girl in Red captures the rush of youthful adoration to a tee. [7.0]
Genesis Owusu – Smiling With No Teeth (Alternative R&B/Indie): Good luck trying to define Genesis Owusu's sound, the Australian star is experimental extreme and fond of rushing from lurching lows to glorious airy highs. They don't sound remotely alike, but Genesis Owusu at times feels like R&B's answer to JPEGMAFIA, a madcap sonic fiend who finds experimentation so easy, it's practically a joke to him. [8.0]
Julia Michaels – Not In Chronological Order (Pop): This has been a long time coming. Whether you're familiar with her name or not, you know Julia Michaels music. She has been busy writing this generation of pop stars big hits and Not In Choronological Order demonstrates why she's proved so successful. Her lyrics rush forth with an almost obnoxious directness. The trouble, of course, is that Julia's album lacks star power, charisma and dynamism. Bold pop lyricism and subtlety simply don't mix, the result is a kind of unpleasant gentility. The craft is undeniable, but something is lacking. [6.0]
Ashley Monroe – Rosegold (Pop): This album is minor disaster for country music, yet another of the genre's most prodigious female talents is abandoning their roots in favor of resplendent pop. Unsurprisingly, Monroe might have lost her rootsy sonics, but her dreamy and ornate songcraft remains in tact. She lacks the punch of Kacey or Margo, so it will be interesting to see if country fans follow her to these velvety and yearning reflections on romantic longing. [7.0]
Jane Weaver – Flock (Indie): Space rock is out, sequins are in. Jane Weaver is feeling herself on the dancefloor on this slight and tenderly composed LP. Naturally, Jane's music always billows outward as these delicious ditties tend to float and spin into the ether even while Weaver is busy exploring the emptiness in her soul. The delicacy on display here is remarkable, but it does not come at ambitions expense. [7.5]
AB6IX – Mo' Complete: Have A Dream (Kpop): Korean Pop music is otherworldly, the gloss of the 90s boy and girl groups lives on, but rather than exuding smultz or half-ironic irony, the music is precision engineered to within an inch of its life. Mo' is melodic, danceable, insistent and iridescent. This is surface level majesty. [7.0]
Death From Above 1979 – Is 4 Lovers (Rock): It's remarkable how influential DFA 1979 have proved (just check out Royal Bloods above), but there's no denying that since their reunion the duo have been somewhat lost in the shuffle. It's too late for Is 4 Lovers to capture the world's attention, but when DFA go hard, by god does this record slap. The duo are trying their darnest to evolve and the results are at times muddied ("Means Streets" and "Glass Homes" are honest efforts that narrowly miss the mark), but DFA are never sort of room wrecking riffs, even if the lyrics and hooks could use some work. [6.0]
---
There are still far too many albums I haven't had the chance to check out during my studies, but hopefully you've all been enjoying some great music this Spring while I've been buried in my books.