The Biggest Summer Albums Reviewed: Kanye West, The Killers, Billie Eilish, More
September 8, 2021 | Posted by

Kanye West – Donda [Rap]
Donda's release is a tragedy. The album's arrival on streaming platforms across the world has killed the myth and the pop cultural spectacle of its strange, half-baked, semi-existence. Donda, the always out of reach, long promised album dedicated to Kanye's mother that existed, first in fan's imaginations, then inside strange stadiums where Kanye slept and worked, always partial revealed, but forever changing – is gone. The album's rollout felt like a perfect metaphor for writer's block and the fractured ego of the superstar artist. Donda the reality is less thrilling. It is exactly what anyone who listened to Ye or Jesus Is King would have expected: a three-quarter, half or maybe even a third-finished LP. The ultimate confirmation that Kanye West, the perfectionist who released My Beautiful Dark Twisted Fantasy and eventually perfected The Life Of Pablo years after its release, is long dead. Instead, he has thrown out a collection of tantalizingly thrilling ideas that harken back to former glories (Yeezus and Graduation, respectively), while also threatening a genuine breakthrough: a dark, contorted, drumless, frighteningly cold, zeitgeist-distorting, overtly Christian LP. The disappointment is crushing, not because the music is bad, but because listening to Donda feels like a waste of time. What is presented is not an album, but the super deluxe edition of a classic record that was only meant to see the light of day 10 or 20 years after its release. Marvel at the outtakes, listen to the rough beats, the odd silences where gorgeous sounds should go, spot the vocal fillers that would be later be replaced by quote-able lyrics and scratch your head at the long meandering outros that would, of course, be cut down to size in the final edit.
Donda's greatest strength might the freedom that Kanye's outlaw spirit imbues in his many guests. Whether its Da Baby and Travis Scott or Fivio Foreign and Shenseea, Kanye's star-studded friends open-up and dive into everything from cancel culture and struggling with their faith to the imprisonment of black bodies and the legacy of colonialism. Donda is therefore a more nuanced and brazen blend of good and bad taste, woke reflections and megalomaniac tantrums than West's many critics may have expected. Equally confounding is Kanye's own performance. In many respects his flow has never been tighter, more knotted or more complex. On "Off The Grid", Kanye fires off bars like a merciless machine, reminding listeners that "No More Parties In L.A." was not a Kendrick Lamar assisted fluke. Unfortunately, while his delivery might be impressively breathless, Kanye seems to have lost much of the panache and energy that made him such an unmistakable star. The hooks are particularly lacking, even when the darkly muffled beats slap hard, Kanye has little more to offer than mumbled repetition or second rate quotables ("I know God breathed on this", "Junya Wanatabe on my mmmm", "I know your alive, God's not finished", "Got it on remote control").
Ultimately, the trouble with Donda is that there's too damn much of it. Few albums should run for nearly two hours, let alone ones that are patently unfinished and un-edited. At points it becomes almost impossible to tell good from bad. Could "Heaven and Hell" be Kanye's great breaking point moment when, confronted by so much brutality, he falls back on his faith for psychological survival, or is an over-simplistic flow that drags on for far too long? Who can honestly say? Donda's bigness destroys any and all context. It's not a sharp and incisive commentary on the struggle that comes from being caught somewhere between left and right, rich and poor, devout and faithless. Nor is it an explosion of religiosity destined to honor West's mother and cleanse his sins. Nor is it a dark and hard rap record destined to redefine and revolutionize worship music. Donda is simply too sloppy, too unfocused, and too sprawling to mean much of anything to anyone. Kanye West clearly cannot focus on a single artistic vision and he can no longer finish what he starts, for this reason there is little point listening to Donda in its entirety in current form. Nevertheless, I will return to many of its strongest cuts (like the divinely understated and oddly joyful "Believe What I Say") in isolation and hope that one day I will hear the serenely tender "Moon" and "Jesus Lord" in their proper context – rather than on my own faith and struggle centric Donda playlist.
If I told you that a soulful Kanye West would spit his hardest and most timely bars over a selection of retro-futuristic noir beats with an inspired selection of guest stars who all bring their A-game (with the exception of Baby Keem), by all rights you'd expect a masterpiece. Instead, we have a deeply frustratingly muddle. Kanye might be masterful adept at detailing the tug of war between his impulsive excesses and spiritual beliefs, but he has lost his sharply honed artistic vision.
Donda is definitive proof that Kanye West is not washed, but he is lost. [7.0]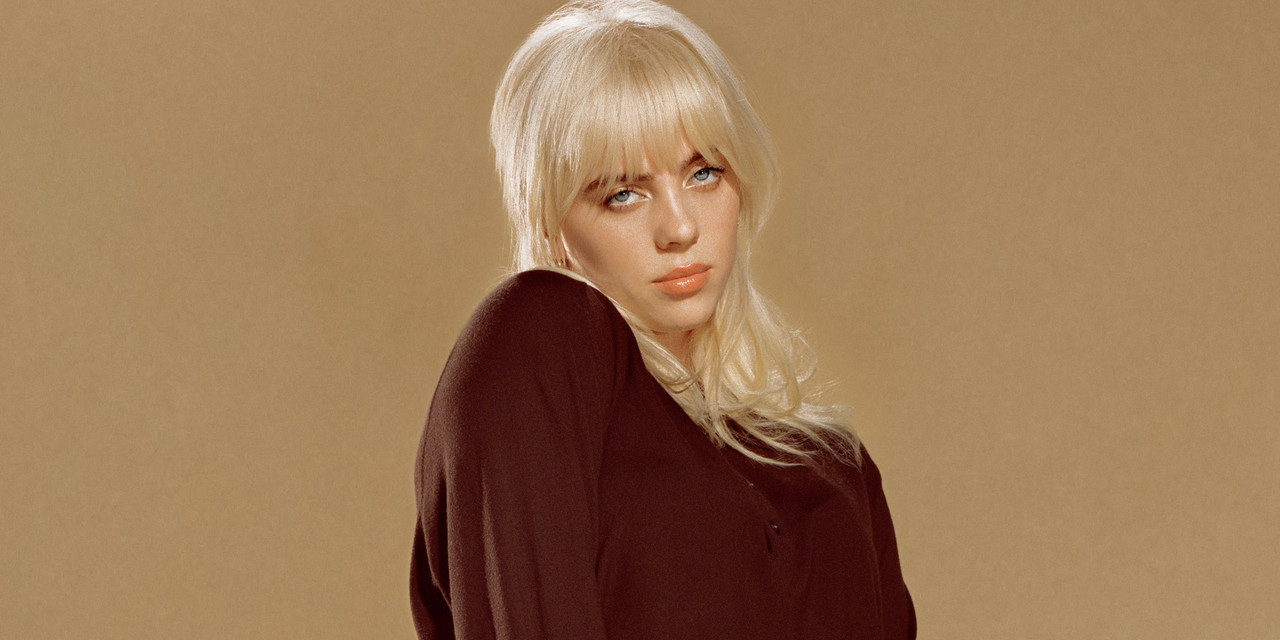 Billie Eilish – All You Ever Wanted [Pop]
To say Billie Eilish has gone from strength to strength is an understatement. If "Ocean Eyes" and Don't Smile At Me transformed Eilish from an unknown upstart songwriter into a GenZ iconoclast and IT girl, then debut album, When We All Fall Asleep, Where Do We Go? not only revealed a generational talent with an eye for aesthetics and an ear for lacerating lyricism, but catapulted the singer to Grammy winning superstardom. Not content to stand still, Eilish showcased her crippling soul with the stunning stand-alone single "Everything I Ever Wanted". The world was not so much at Eilish's feet, as rolling over and begging to have its belly rubbed. For all Eilish evident ingenuity and zeitgeist defining nonchalance, she was yet to face the biggest hurdle in any young singer's career: the difficult second album. It was an obstacle her obvious inspiration Lorde managed to navigate with considerable ease, but that can trip up so many. Do you play it safe and serve up more of the same, shock your audience by revealing a new sound, or is it time to withdraw from the limelight and turn inward?
The now notorious Vogue photoshoot that saw Eilish rocking bright blond hair and revealing a figure she'd long kept hidden, might have suggested that Eilish would revolutionize her entire aesthetic, but glossy images can be misleading. Instead, Happier Than Ever feels both like a sly progression and a sneaky sidestep. Eilish remains whispery, deep throated, brooding and tenderly compelling as she slithers into the darker and more disenchanted corners of her mind. "Therefore I Am" and "Lost Cause" might be deeply seductive, fuck-boy baiting bangers, but by and large Eilish is ditching the arena-ready bombast of her debut. Rather than demanding that sold out crowds bounce in unison, Happier Than Ever seeks to make hips sensually sway as Eilish dwells on sour relationships and a youthful exuberance polluted by fame. "Oxytocin" is devilishly sexy, echoing Crystal Castles in their more reserved moments, while "Billie Bossa Nova" is a sultry stroll across the dancefloor that revels in the intoxicating secrecy of a sordid tryst. At times Billie can barely muster a song at all: she spurns the gilded cage of the mass marketed celebrity machine ("Goldwing"), while "NDA" simply comes apart at the seams with Kanye-like aplomb as Eilish is torn apart by the monotony of nonstop promotion on the one hand, and a bad breakup on the other.
There's no denying Eilish and producer Fineas' daring. At the absolute height of her fame, the singer has embraced rich confessional narratives and soulfully understated sonics. Eillish is not pulling the over-sharing post-millennial trick of letting salacious secrets spill recklessly from her lips in a faux-therapeutic display. Happier Than Ever is smaller and scratchy than that. These aren't headline grabbing revelations, but quiet mediative submissions that require the listener to submerge themselves within a headspace that is simultaneously self-confident and bruised. On "OverHeated" Eilish feels utterly in control even as she envisions her downfall. Every element of the song is at odds with itself – the words, the tone, the mood, the subject matter – but somehow Eilish is inhibiting a contradictory headspace with sardonic grace. This is Happier Than Ever's great power; Eilish makes weakness and strength, anxiety and certainty, wisdom and irreverence utterly inseparable. So forget about sold out arenas and the heat of the dancefloor, and instead sink like a stone alongside Billie Eilish on her hypnotic and wonderfully solipsistic meditation on fame, ruinous relationships and power. Over-fame, post-celebrity records might be played out in 2021, but Billie Eilish has done something remarkable: through her beautifully understated balladry, she's made the end of excitement and the death of hope sound both seductive and oddly relatable. [8.5]

Halsey – If I Can't Have Love, I Want Power [Pop]
Halsey continues to fascinate precisely because she veers almost uncontrollably between her best and worst artistic impulses. Like many of her modern peers, she's a natural over-sharer capable of turning even the smallest of slights into the grandest of catastrophes while showcasing a thrilling disregard for conventional genre. Sadly, this wild emotional axe-wielding also leads to mundane, over-dramatic and under-thought pop music. Halsey can be both bland and brilliant, incisive and utterly anodyne, a poetic soul and a platitudinous hack. The good news is that while Trent Reznor and Atticus Ross have introduced Halsey to an electronic rock palette that manages to rip and roar even as it tasteful lingers, they haven't tamed Halsey's excesses. Rather, Renzor and Ross' creative focus and tonal consistency manages to anchor If I Can't Have Love, I Want Power sonically, while Halsey rips her subconscious to shreds lyrically. "Whispers" captures Halsey at her most Halsey, as she dances on a knife's edge between her baser instincts and her powerfully analytical mind, or as she'd term it, the "camouflage to hide the lie that I'm composed"). The results is a pair of collaborators who perfectly disguise one another's weaknesses. Halsey injects dynamism and a hefty dose of big clit energy into Reznor and Ross' pretty-but-predictable pulsing and cascading synths. Halsey will never be Reznor's delicate, decaying ghost in the machine. She's a snarling, self-lacerating, balls out popstar who walks down the street screaming: "I am not a woman, I'm a god…I am not a legend, I'm a fraud…maybe I could be a better human with a new name". At times, Halsey's shtick can wear a little thin as she carefully toes the line between genuinely revealing insights into the soul of a conflicted woman and an emotional sloganeer spouting wounded aphorisms better suited to being splashed across a T-shirt than confided to a confidant. In the end it matters little, Halsey is a natural Rockstar; a charismatic and theatrical dynamo who was born to seethe and slide across these abrasive and scuzzily beautiful grooves snarling, "I don't need no help to be destructive". [7.5]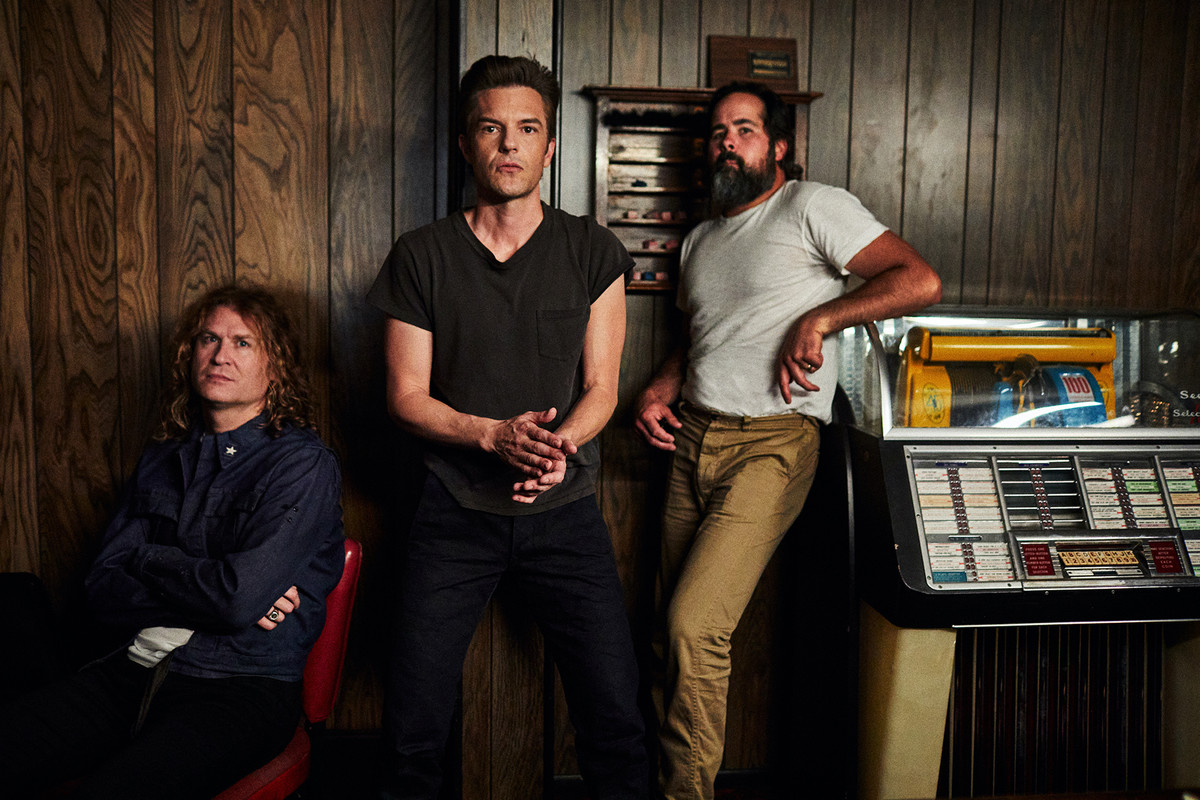 The Killers – Pressure Machine [Rock]
For all their ubiquity, The Killers will no doubt be remembered as one of the more peculiar festival headliners of the modern age. Just four years removed from the glitz and stomp of Wonderful Wonderful and a year after the magnificent Exploding The Mirage, an album that merged The Killers flashy impulses with Brandon Flowers' Springsteenian daydreams, comes the band's most down to earth and defiantly understated release. The Pressure Machine in question is mere existence in backroads, half-forgotten, working class, Christian America. These gentle, often acoustic tales speak of escape and suppression. There are those who throw their bodies in front of moving trains to end the tedium, while others succumb to opioids or become trapped in the very common crisis of marriage and extortionate rents. If this record had been released just last year, these tales would have been romanticised and blown up to gargantuan proportions in a marriage of sequins and boot cut denim, but on Pressure Machine they remain repressed. The Phoebe Bridgers assisted "Runaway Horses" is heart-breaking precisely because The Killers allow the track to twist on the vine, vulnerable and unadorned. The Killers haven't lost their experimental streak: there are drum machines, alien soft rock guitars and synths alongside the nods to country and Americana. Rather than shattering the illusion, these Hollywood flourishes only enhance the authenticity: Brandon Flowers might be walking dust-strewn and destitute dirty roads, but he's walking them in a skinny fit powder pink three-piece suit. Better still, by focusing on the fragile humans at the heart of his narratives, Flowers has jettisoned the forced romantic imagery that has blighted much of his modern songwriting. Instead, The Killers convey more with plain-faced description, be it a hard-up woman being undressed in a moment of abject desperation or a man lying back, gazing up at the stars and contemplating his insignificance. How these songs will fit alongside "Somebody Told Me", "The Man" and "Human" in a live set remains to be seen, but in isolation Pressure Machine is a quiet and understated beauty. [8.0]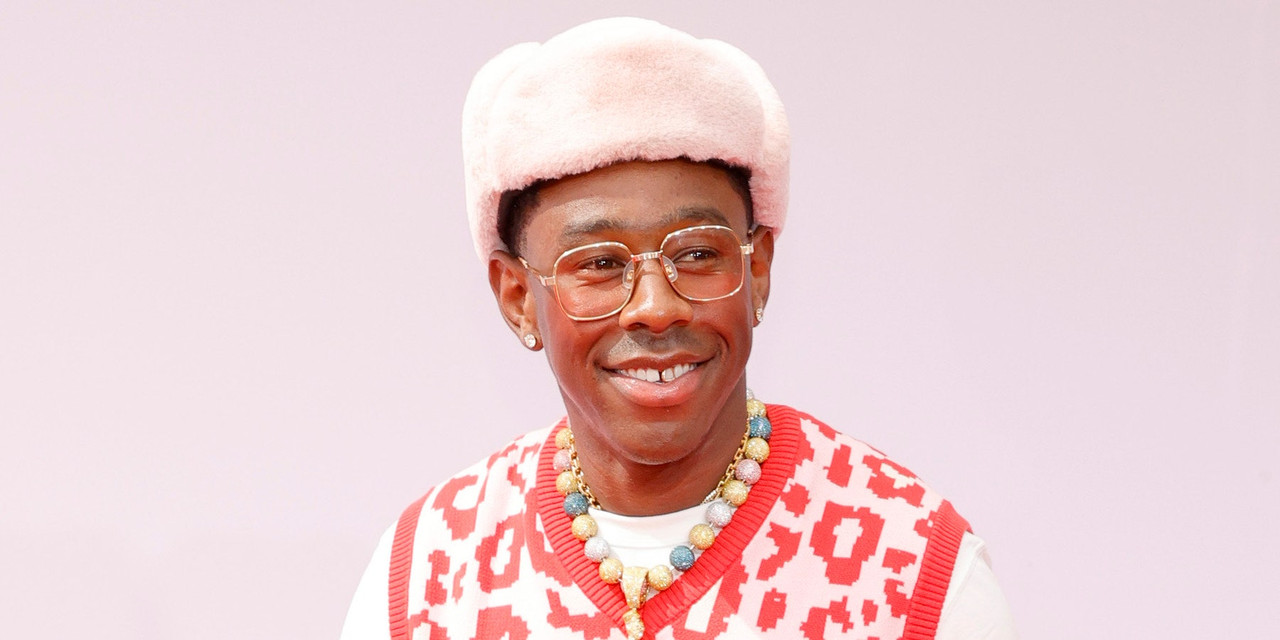 Tyler, The Creator – Call Me If You Get Lost [Rap]
Who honestly thought Tyler, The Creator could sit still for even half a second? The self-destructive sincerity of loving obsession that defined IGOR appears to be in the rear-view mirror as Tyler grabs his junk in his country club shorts and screams, 'I don't lean, but my house do', but his polymathic sensitivity survives beneath Call Me If You Get Lost's extreme bombast. Tyler is stunting, he's dialling up the insanity even as he strips songs down to their barest elements, but rather than reverting to type, Tyler's latest is a celebration of the raw breadth of his creativity. The most impossibly sexy 90s RnB, thick 70s soul, 10s horrorcore rap, early-00s bling, rump rattling funk and oceans of blissed out neo-soul are vomited up into these short stark slabs of unfiltered imagination. Call Me If You Get Lost is Tyler's eureka moment: he doesn't have to be either/or, somehow the psychotic Bastard and the vulnerable IGOR can exist within a single record. Better still, the inanity and transgressive gopnik energy of Goblin still bristles from every corner of this LP without undermining the high-minded artistry of dense fusion jams like "HOT WIND BLOWS". The result is a singular vision of 21st Century hip hop that could not be confused with anyone else, let alone imitated. "MASSA" feels like a hard-earned victory lap as Tyler explains, not so much his come up, but his artistic evolution from screw-loose-shit-stirrer to one of the avant garde's brightest lights. In Tyler's eyes his evolution as an artist is inseparable from his growth and suffering as a human being. The result is a schizophrenic cross-section of Tyler's cranium that flips from high minded introspection one moment, to spasms of petulance the next, before drifting into dreamy loved-up suites of almost childishly unguarded tenderness. The contradictions maketh the man. Tyler is both the cheeky troublemaker yelling, 'you look malnourished' on "WUSYANAME" and the obsessive devotee floating on clouds of synthpop, French lounge and Caribbean smultz on the kaleidoscopic dreamscape of "SWEET/I THOUGHT YOU WANTED TO DANCE". In an era where conscious rappers have reclaimed the freewheeling spirit of jazz and the solemnity of soul to highlight social oppression, Tyler has gone left. His virtuosity is turned inwards, breaking the rules of form and sound to reveal his Innervisions, be they sincere or inane. The result, strangely, is both a representation of one man's unhinged mind and a survey of modern millennial masculinity. Tyler has found his peace and the result is a frenzied outpouring unrestrained creativity. [9.0]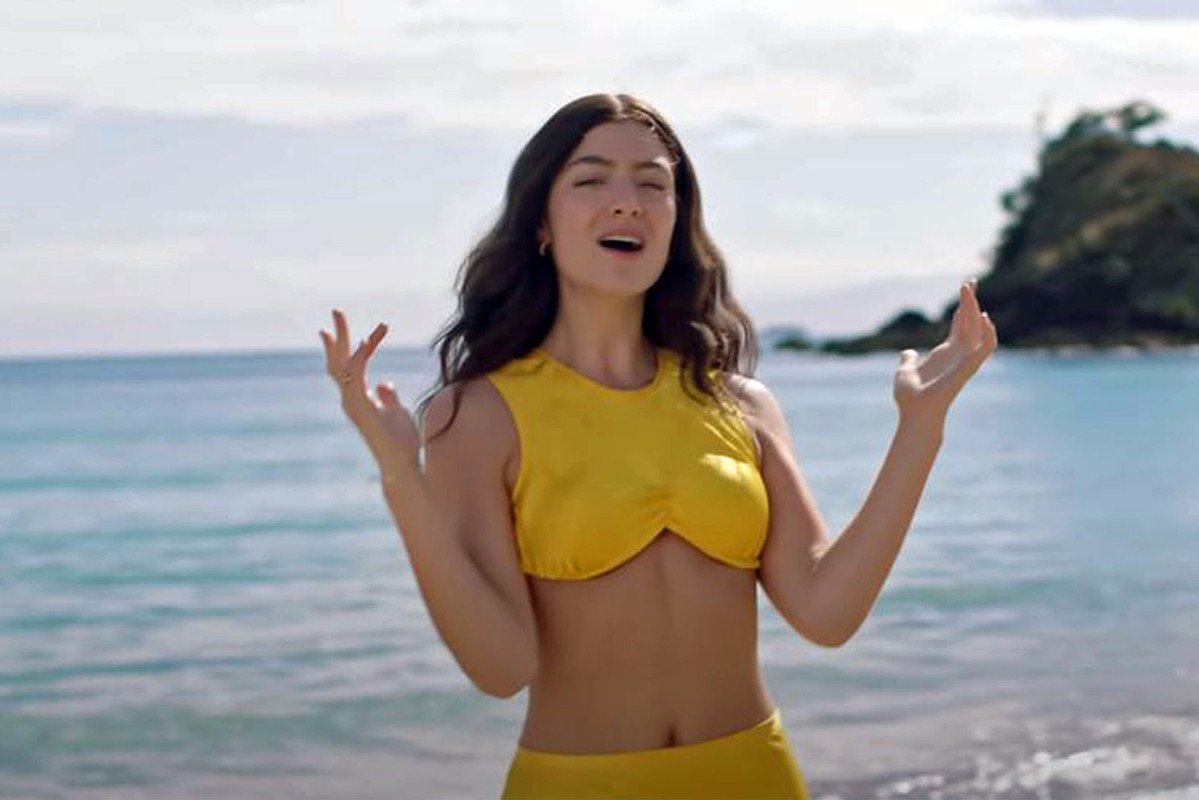 Lorde – Solar Power [Pop]
When we talk about the most influential artists in history, Lorde might not necessarily be on the tip of your tongue, but no artist since Tori Amos has exerted such a profound influence on the taste of young female pop stars. From Billie Eilish to Olivia Rodrigo we are living in a post-Lorde world, but the star set the current zeitgeist in motion – first with the teenage know-it-all brooding of Pure Heroine, then with the despair on the dancefloor trauma of Melodrama – is now resigning from relevance. Naturally, being Lorde, her decision to sidestep superstardom is oddly in keeping with a world in which Billie Eilish is already over fame and Naomi Osaka and Simone Bilas are both shunning the forensic pressure of the limelight. The difference of course, is that while Lorde's withdrawal from the pop cultural forefront might be timely, Solar Power is almost precision engineered to be impossible to play on the radio. Soft, sun kissed, delicate, airy and understated in its hooks, Solar Power's twisting and introspective narratives are anti-bangers in all but name.
Lorde wants you to lay with her in the sand and listen to her satirical dissections of the celebrity wellness industry and beautifully wile away the evening as she melodic whispers her way through tales of nothing in particular. Whether she fleetingly floating towards a grandiose chorus or eloquent bridge, she withdraws into something more spidery and illusive. "Stoned At The Nail Salon" perfectly encapsulates the new Lorde; having famously gotten on "her first plane", she's now flying home to drift away into a quiet, unassuming and happily pointless existence. The track is really rather marvellous, a delight to be admired, but one that leaves little or no impression. "Fallen Fruit" follows hot on its heels with its wounded campfire harmonies and somnambulist instrumentation. At times it's almost painfully tasteful. Lorde has been listening to both Phoebe Bridgers and Sheryl Crow and decided that she's interested in neither the scratchy darkness of the former nor the glossy arena-ready choruses of the latter. Instead, what is left is haunted soft-acoustic beauty: a shy and retiring majesty that has no interest in poking its head above the parapet.
The hesitancy is present in the soft-sunny throwback acoustic pop-rock arrangements, while Lorde's lyrics feel more guarded and mysterious than ever before. The Lorde who painted lavish images of herself as the woman who dances alone while lacerating society with her barbed tongue has been replaced by a songwriter who paints in watercolors. Now dealing in illusion and glimmers of bruising detail, Lorde is soaking in the sun with her woes – caught between the desire to stick the knife in and an urge to just let it all go. "I thought I was a genius, but now I'm twenty two"; Lorde is as keenly aware as anyone that the woman who wrote Pure Heroine is long gone and what stands in her stead is a professional popstar racked with anxiety and happily unsure where she's heading and why she's heading there. Underwriting her apprehension, but also powering her newfound personal positivity, is the glory of nature itself. The majesty of her homeland charges all of Solar Power's most touching and delicate moments, while the looming spectre of climate change darkens the corners of her consciousness and reinforces her withdrawal from a world that seems less alluring and more destructive by the day.
It's hard to label an album as pretty and intriguing as Solar Power a disappointment, it really does warrant deep repeated listening, but like Slow Train Coming, this album feels like a pivotal turning point in a great star's career, but one that is wholly out of step with what is cool. In many ways it feels like a more tuneful successor to Arcade Fire's Everything Now, an album whose satire was so indistinguishable from outright imitation that it verged on self-sabotage. As a result, Lorde's superstar status may well disappear with this release, but her life as a quixotic spirit guide for a generation of female starlets who are determined to break off the beaten path may have just begun. Solar Power is not the work of THE voice of a generation, but that of a reclusive hermit capable of transforming the lives of those willing to seek her out on New Zealand's glorious shores – just make sure to leave your new-age therapeutic goop at home. [7.0]

Nas – Kings Disease II [Rap]
Let's not pull our punches, both the critical community and rap's old head have been willing a Nas revival into existence since the turn of the millennium. Nas has certainly given his fans plenty of reason to hope. Life Is Good and King's Disease suggested that, after flirting with the abyss, Nas would age into the cocksure and introspective elder statesmen the rap game needs: one with an unquestionable pen and a social conscious. Well, if Nas had flattered to deceive for too long, Kings Disease II is the moment when fans can finally rejoice: Nas isn't back (he's been back), but he has finally ascended the throne and become the Godfather figure he always should have been. Sure, the are little or no concessions to modernity and Nas still has a nasty tendency to rhyme his way into a clunky storytelling blackhole, but more often than not he sucks the listener in with a devastating spiral staircase of rhyme. "40 Side" is a close as Nas comes to releasing a trap banger, but Nasir gets too amped up and his cool bouncing hook quickly amps up into a freewheeling barrage of bars. Fittingly, this slide towards modernity is paired with the posse cut throwback "EPMD 2" that sees EPMD astutely pointing out that the black community needs "interest" not "stimulus" to escape the poverty trap.  Nas clearly has a lot to get off his chest. He is simultaneously toasting to his success at having escaped the streets that should have claimed his life while bringing up the bodies from his 90s rap heyday and reflecting on how his community can change their lot in life in 2021. What makes King's Disease II so thrilling is the sense that Nas can and will do the unexpected: one moment he's got his head down stacking the syllables and switching up his flow on a tour de force solo cut, the next minute he's vibing with YG, Lauryn Hill, Eminem or Hit-Boy. The message reads loud and clear: Nas might be a throwback to the golden age of hip hop, but he isn't a dinosaur, and he will embrace modernity on his own terms. The album only falters when Nas gets too deep into his "mob shit" – Nas is too good a storyteller to waste his time bragging about cars and respect. In fact, King's Disease II thrives when Nas embraces introspection on "Nobody", where he dreams of escaping modern existence altogether while admitting he worries that his girl will get home safe at night. This blend of vulnerability and braggadocio is something that an older wiser head should provide. Nas should be proud of his success, but confident enough in his status to admit weakness – or as Lauryn Hill aptly puts it on her scorched earth verse, "pride and ego over love and truth is fucking reckless". [8.5]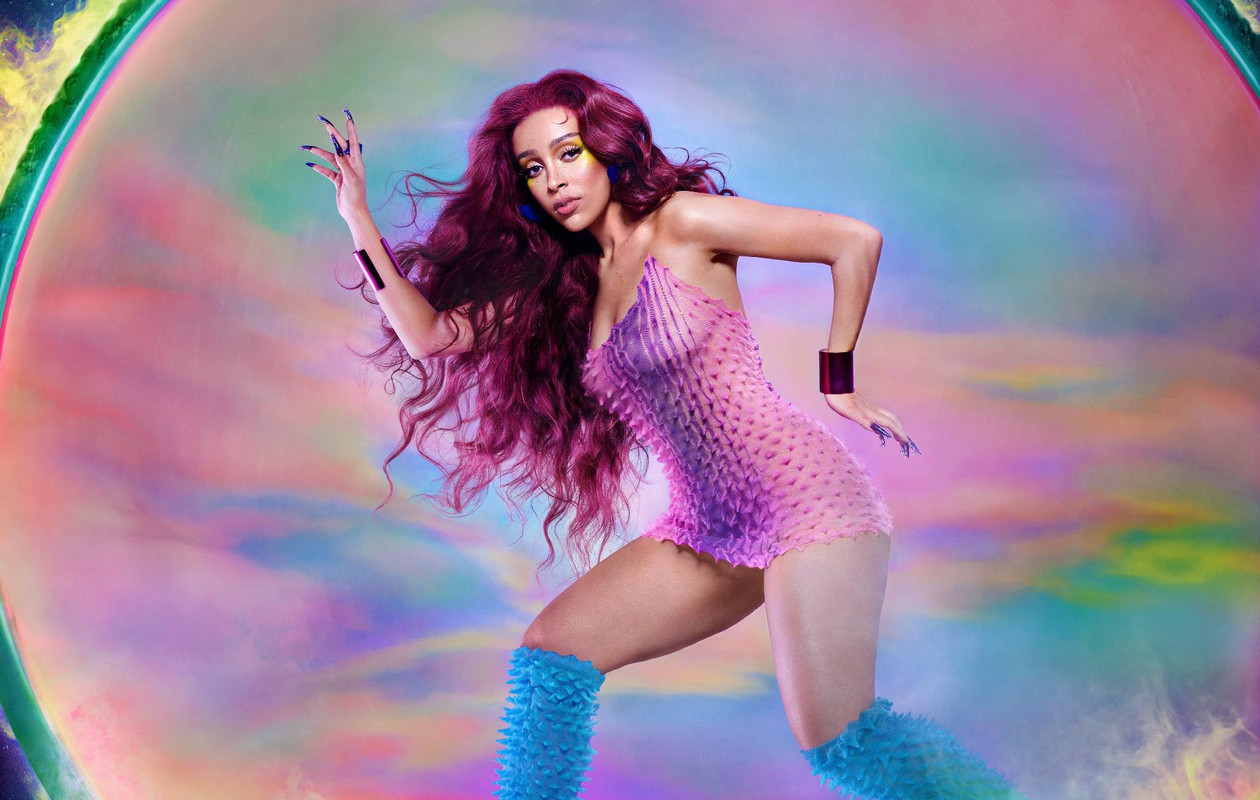 Doja Cat – Planet Her [Pop/R&B]
Equal parts superstar and troll, Doja Cat has proven beyond doubt that she can top the charts, not only with Tik Tok dances and one note jokes, but with sensual R&B and genuine club bangers. Not bad for a singer who got her big breaking lowing and shouting "Bitch, I'm a cow". It's testament to Doja's versatility that the most profound moment from smash hit sophomore album Hot Pink was not a filthy club bop, but "Bottom Bitch" a tender, drifting love letter to lasting friendship. By way of a follow up, Planet Her feels perfunctory. The singles are already big enough smashes to ensure that Doja's world conquest continues apace, while the cohesive tonal palette suggests that she may yet become a true albums artist. Unfortunately, this newfound consistency comes at the expense of both quality and excitement. Planet Her offers little in the way of eccentricity, originality or unpredictability. Almost unbelievably, Doja appears to have lost her mojo. Sure, there's a soft sensuality that feeds from "Naked" to "Kiss Me More", but these are trifling flirtations from a woman who'd once grabbed you by the cock and spit down your throat, lyrically speaking. Normally subtlety is to be admired, but not when the songs themselves are so slight and almost numbingly pleasant. Planet Her is never bad, but it's so rarely good. "Payday" is sweet, like the most innocuous Grimes' cut in existence, thankfully Young Thug is on hand to inject some life into the track. "Get Into It (Yuh)" is worse still – it feels entirely underdeveloped, a B-side that has somehow escaped onto what may be the biggest release of Doja's career. Ariana Grande's appearance on "I Don't Do Drugs" only serves to highlight how much better Ariana is at pulling off understated brooding R&B than Doja. The disappointment is hard to shake, but while Planet Her may be lacking in A-level cuts, it is surprisingly tasteful and tender as Doja dreamily whispers her way from one chiffon groove to the next. "Your Right" is emblematic of the record as a whole: the chorus never really amounts to much, but the overall sensation is undeniably pleasurable. Doja Cat is carefully running her fingers through her listener's hair as you lie entwined. It's undeniably delightful, but it's no substitute for the whole kit and caboodle. [6.0]     

Clairo – Sling [Singer Songwriter]
On paper replacing Rostam Batmanglij with superstar producer Jack Antonoff would seem to suggest that Clairo is readying an assault on the zeitgeist and the billboard charts with Sling, her sophomore LP. However, that hypothesis couldn't be further from the truth and, whatever Antonoff's production nous may add, it is clear that Clairo remains in total artistic control. The electronic undercurrents and crafty D-I-Y pop bent of her early work is jettisoned almost in its entirety and what stands in their stead is a lusciously quiet, silence embracing study in sheer intimacy. Any sense of expanse or bigness has been stripped away. Clairo is cloistered in the studio with her piano and a few tenderly evocative flourishes of guitar and orchestration. Sling is introspection incarnate. The sound of a woman who loves to dwell and reflect on failed relationships and her own vulnerabilities. When Clairo plaintively coos, "there's no place to go where I can really be alone", on "Wade", it's clear that while Clairo may be constantly surrounded she remains truly isolated in spirit. Her life is flying by a haze of thrilling experiences (she is a popstar after all) – people surround her, lovers pass her by – but she is cut adrift, caught in the third person, floating around the very rooms she is supposed to inhabit.
Laura Marling feels like a fitting touchstone for Clairo, not sonically, but as another artist who broke through and found immediate stardom only to retreat into a wonderfully intricate artistry that continues to defy expectation to this day. Sling is beautiful composed and Clairo's lead vocal performance is spellbinding even as she eschews anything resembling virtuosity or attention-grabbing flashiness. Instead, the jaw dropping moments are reserved for her bruising and penetratingly lyric sheet, whose raw power almost sneaks up on the listener from beneath a half-whispered haze of gentility. On "Blouse", Clairo dispenses incredible brutality in back-to-back couplets without even a hint of fuss: "It's funny now, I'm just useless and a whore, but I get a co-sign from your favourite one man show. Why do I tell you how I feel? When you're too busy looking down my blouse…if touch could make them hear, then touch me now". Cries for help and shouts of resilience don't come any softer or more understated than this, and yet, that is Sling's power. The listener is coaxed into a space where the quietest of unspoken thoughts cut the deepest. [8.5]

Prince – Welcome 2 America [Pop/Funk]
What on earth was Prince thinking? Of all the album's the Purple One released in the late 2000s, he chose to leave Welcome 2 America on the cutting room floor? Perhaps it was all a matter of timing. In 2021, Welcome 2 America feels perfectly attuned to the zeitgeist. The album questions racist undercurrents (both contemporaneous and historical) in America's society and institutions, while revealing a paranoia that asks whether emergent technology has stripped the value from both art and existence. Better yet, the album is built on the back of a ferocious funk band and revels in live playing and slowly unfurling virtuosity – add a few hip hop beats and Welcome 2 America would fit neatly alongside work by Anderson Paak, Michael Kiwanuka, Kendrick Lamar, Lianne La Havas and Nubya Garcia. This sticky, but loose funk is entwined with a sunny FM radio sheen that no doubt sounded naff in 2010, but feels right at home with young a generation looking back fondly on the bright gloss and sensual RnB of the 1990s. Prince, however, had his eyes on the 1970s and envisioned using the state of the art recording facilities of the 2000s to reimagine the gorgeous life affirming and society questioning soul of Curtis Mayfield and the righteous grooves of Parliament. Nevertheless, theses songs feel strangely evergreen and the real reason Welcome 2 America thrives is because Prince feels so utterly at ease. He isn't desperately trying to sound cool, he's not craving a hit, he's not trying to be strange for the sake of it and he isn't reinventing the wheel. Instead, he is enjoying playing live with a great band and, when he imagines an under the sea Utopia free from the burden of race and the threat of unemployment on "1000 Light Years", you can practically hear his smile.
Of course, being Prince in the 2000s, Welcome 2 America is far from perfect. "Hot Summer" is an absolute howler; a perfunctory sunshine jaunt that is totally devoid of any imagination, it sounds like a ropey B-side for a single by The Knack. Equally baffling is the mawkish and unremarkable cover of Soul Asylum's "Stand Up and B Strong". Still, it's worth enduring the odd duff cut or unremarkable jam to hear the shocking power of "Running Game (Son Of A Slave Master)", the lilting majesty of "When She Comes" or the emancipatory revelation that is "One Day We Will All B Free". Perhaps, in the onrush of optimism for a new "post-racial society" following Barrack Obama's election, Prince's long view on equality and humanity was out of step, but in 2021: both his agony and hopefulness feel vital. [7.0]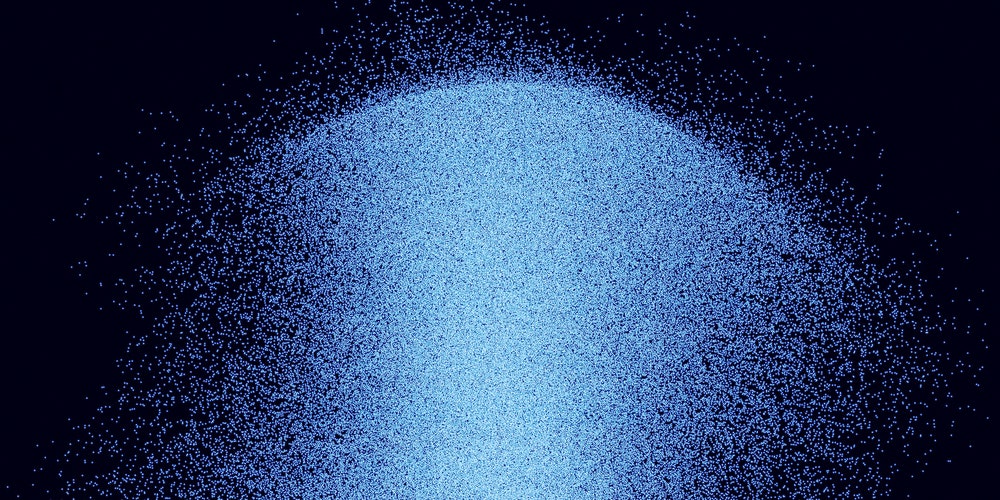 Deafheaven – Infinite Granite [Post-Rock]
Infinite Granite was an inevitability. One of these days, Deafheaven – a band who so artful married tender post-rock and shozegaze washes with Black Metal's harsh brutality – were going to lighten up. Well, that day has finally arrived. Infinite Granite might better be labelled infinite waves, as any semblance of brutality has been replaced by great washes of rippling guitar noise. George Clarke vocals will prove more shocking than almost any other element of the band's "new" sound. He whispers, coos, croons and melodically drifts on an album that feels content to absent mindedly gaze at its naval. It would be wrong to claim that Deafheaven have abandoned metal, instead the heavier crescendos that were once the life blood of the sound are now merely one element submerged within a larger, more elegant whole. "Villain" lilts and wanders through open spaces with a chiming indie riff as Clarke sings in his warmest timbre over a hypnotic rhythm that sits halfway between the arthouse and the nightclub. Of course, all this beautiful gentility cannot last and "Villain" soon crashes and smashes way into a smothering wall of scuzzy guitars that should threaten to choke the careful cultivated melodic elements, but instead they gently ascend as one. The results is a dreamier vision of Deafheaven, one which serves as a perfect showcase for Daniel Tracy's drumming; his virtuosity often saves the band from slipping into a kind of pleasant mediocrity. George Clarke's vocals and Kerry McCoy's guitar both have a tendency to float towards a blissed out middle ground that sounds pretty, but unremarkable. "In Blur" is the perfect example of the strengths and weaknesses of this new vision of Deafheaven. The track is a sumptuous and pillowy journey into the shoegaze abyss: an ever evolving and tenderly evocative descent into sound itself. There's only one problem, it's almost impossible to remember anything about the song the second it finishes. Infinite Granite might be a delight to listen to, but it is one that makes no mark and leaves no impression. Worse, it is hard to differentiate from the legion of post-MBV sound-alikes that have been trying to stumble upon the most-heavenly-sound-in-existence for the last three decades. Deafheaven certainly sound better than most and McCoy remains masterful in his ability to take his audience on a slyly mutating six-minute journey, but in this new domain his band fail to stand out from the crowd. Infinite Granite will likely prove a transitional step towards the next great Deafheaven record. Whether that transformative new sound is built on the drifting-in-the-void eeriness of "Neptune Raining Diamonds" or the driving rhythms of "Other Language" remains to be seen, but for the time being Deafheaven are infinitely pleasurable, but strangely inessential listen. [7.5]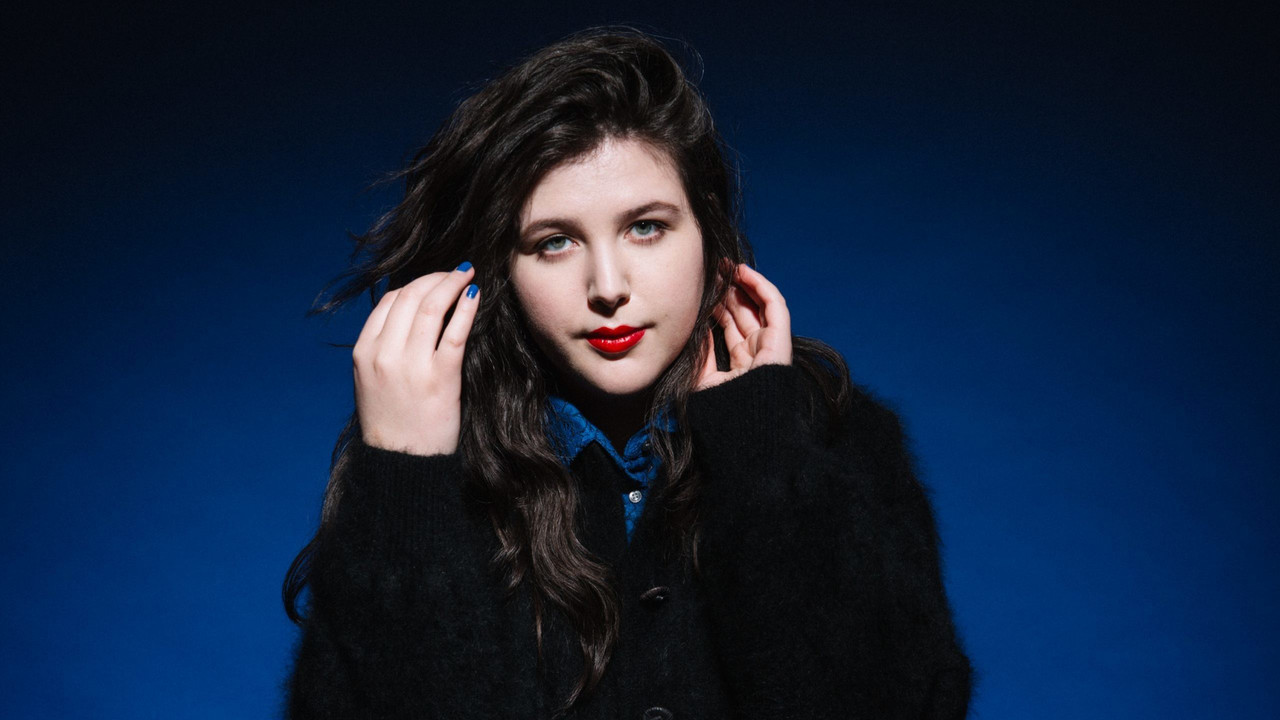 Lucy Dacus – Home Video [Indie]
There's nothing quite like the excitement of hearing a greatly admired artist explode out of the carefully cultivated box they'd had placed themselves within. Lucy Dacus released one of 411's albums of the year in 2018 with her sophomore LP, Historian – a quiet, introspective, but nonetheless harrowing alternative singer-songwriter masterpiece. Dacus had carved out a niche unto herself inside a crowded marketplace of self-lacerating female diarists. Then came Boygenius, a brilliant diversion with the equally excellent Phoebe Bridgers and Julien Baker; a thrillingly gritty and grungey alt-rock bruiser of a record. It showed that Dacus could rock, but she still seemed happiest in darker, quieter, more lonesome places. Enter Home Video and, suddenly, Dacus is unbound. In process of revisiting her childhood angst, agony and excitation, Dacus has exploded into glorious Technicolor. The dark turn of mind and claustrophobic bleakness remain, but now they are now illuminated by driving rock, swooning melodies, crashing rhythms and an ambient melodic drift that could fill arenas. These songs – that feel as though they were scrawled on a notepad while tightly hunched on the corner of her mattress, in the bleakest corner of her bedroom – are escaping into the world with a vivacious energy that matches their innate desperation. The pulsating energy of 80s indie rock drives these tracks forward, but Dacus is coy in her sonic choices. Her most bombastic impulses are resisted. These buoyant sounds are both set free and yet somehow smothered by the production; as if the songs themselves know better than to embrace anything resembling plain-faced joy. "Brando" captures this dichotomy perfectly: spritely, summery and flying by at a pace, it should be an ode to joy, but instead it is a sorrowful dissection of a highfalutin movie-buff-turned-bore who'll compliment Lucy's "cerebral" mind without showing the slightest interest in her sexuality. Dacus has an incredible knack for unleashing an immolating lyric at the most unexpected of moments and, while they can prove devastating in a pop context, they remain most poignant during her descents into slow burning anguish. "Thumbs" proves unparalleled in its skin-scrapingly abhorrent power. Dacus accompanies a friend to meet her runaway father and, while the daughter wears a smile, Dacus seethes: "I would kill him if you let me". A song that tortuously brilliant simply cannot be topped, even if the gloriously bruising seven-minute closer, "Triple Dog Dare", pushes "Thumbs" close. Home Video confirms Dacus as one of this generation's most un-showily engrossing, evocatively honest and darkly sardonic songwriters, while expanding her sound to reach wider audiences and fill bigger rooms. [9.0]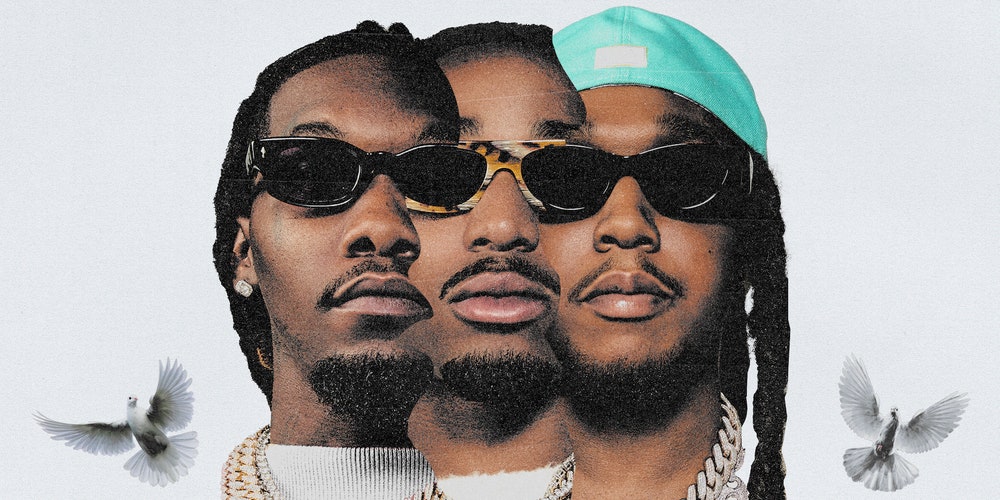 Migos – Culture III [Rap]
Culture III should be a celebration of a cultural conquest. Migos' ad-lib laden assault and legendary triplet flow took the Atlanta trap sound global and transformed scenes in the UK, West Africa and Jamaica seemingly overnight. However, four years is an enternity in the rap game and what sounded like the future in 2017, feels oddly prosaic in 2021. Fittingly, Quavo, Offsett and Takeoff appear keenly aware of this fact. Rap has got stranger, darker, more psychedelic, more inane and  impossible eccentric in the years since "Bad and Boujee" ruled the roost – and Migos have little interest in mimicking current trends. Instead, Culture III makes up for the bloated, algorithm manipulating Culture II by focusing on delivering a mafia boss level cinematic finale. The beats and instrumentals on this record are stately and truly widescreen. Quavo feels focused, weaving narratives designed to cement his legacy and detail just how hard he's worked to become the King of Atlanta. Migos are blessed and they know it; "Tony Montana wouldn't have made it one night if he stayed in Atlanta". Yet Migos have survived and thrived without spilling blood or serving time. What's more they sound like grown men. The upstarts shouting "Hannah Montana" and "Versace" on loop are distant memories. The choruses are still hypnotically looped, but in a deeper more controlled manner. The thrill of the new is absent and Migos are perhaps too subdued to truly shock, but that hardly matters. Quavo is drifting over gorgeous Spanish guitars and seductive slivers of live sax. If anything, the effervescent choruses that turned Migos into superstars now hold them back. The bars are undeniably hard and Culture III feels like an album caught between divergent impulses. On one hand, Quavo wants to take his rightful place as Atlanta's elder statesman, a worthy rival to Nas or Jay-Z, but on the other Takeoff and Offset still have one foot in the club. Old problems rear their head: an hour is a long time to ask anyone to sit and listen to bars about girls, wealth and excess. It's therefore thrilling when Migos let their mask slip on the gorgeous "Antisocial" (seriously how many haunting hooks did Juice WRLD lay down before his death?) and the crafty "What You See". Quavo is simply sublime as he confronts the emptiness of his existence and the lengths he has to go to just to feel nothing. These soulful turns, combined with the cinematic cuts that take a birds-eye-view of the struggle that Migos now safely look down upon from a penthouse suite, provide a sublime conclusion to the Culture project. This album isn't perfect and (as always) there's far too much throwaway filler, but it does point towards a vision of Migos aging gracefully – partying less, but meaning so much more. [7.0]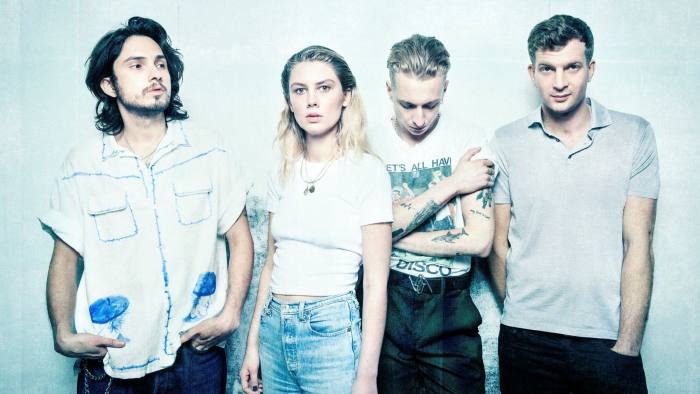 Wolf Alice – Blue Weekend [Indie]
Wolf Alice's continued success is testament to taking your time to get things right, even in the midst of a microwave society that thrives on a lightning fast news cycle and endless content. The London band's Mercury Nominated debut album, My Love Is Cool, was five years in the making, but exuded the confidence and depth of a great band without sacrificing the immediacy of a classic rock breakthrough. Sophomore effort Vision Of Life, which would go on to the claim the Mercury Music Prize outright, was a giant leap forward both textually and in terms of its songwriting depth. Wolf Alice were suddenly chroniclers of our very modern malaise and romantic foibles, simultaneously. Blue Weekend picks up where that record left off, but rather than repeating the same tricks, Wolf Alice have headed out to America and seen their sound explode in great waves of sleazy, skidding, scuzzy guitar work.
There's no two ways about it, Ellie Rowsell has blossomed into one of this generation's great songwriters, capable of detailing heartache, indifference, confusion, despair and heartfelt elation with a breezy nonchalance that neither diminishes her emotion, nor subtracts from Wolf Alice's bristling attack. Blue Weekend's most daring evolution comes in the band's decision to pull back. The structures and conceits are simpler than those of Visions Of Life, but rather than losing nuance, Wolf Alice have discovered an incredible tenderness. On the heavenly uncertainty of "How Can I Make It OK?", Rowsell's vocal saunters around a gorgeous and unadorned bass groove, while "Safe From Heartbreak" is spindly acoustic rebuff to an ex. This newfound directness is contrasted by a sense of freedom that that sees the band diving from sound to sound and mood to mood with a magpie spirit. On the handclap powered "Play The Greatest Hits" the band sounds like the demonic offspring of The Runaways and X-Ray Specs. "Lipsticks On The Glass" couldn't be any more different; a wistful migratory rumination on giving in to temptation and giving a cheating lover a second chance. This is Roswell's greatest power: she can be both the wild Rockstar avatar of bad arse femininity one moment, and an uncertain, almost passive participant in her own life story the next. The slow-motion cascading car crash piano keys of "The Last Man On Earth" soundtrack not a vulnerable confession, but a ruthless dissection of a tedious narcissist. Blue Weekend is an undoubted triumph. Wolf Alice third album is their finest to date: a poignant, nuanced and deeply evocative evolution that manages to feel both vitally big and defiantly small at the same time – or as Ellie more adroitly puts it on the wonderfully sardonic "Smile", "I ain't ashamed in the fact that I'm sensitive, I believe that it is the perfect adjective".  [8.5]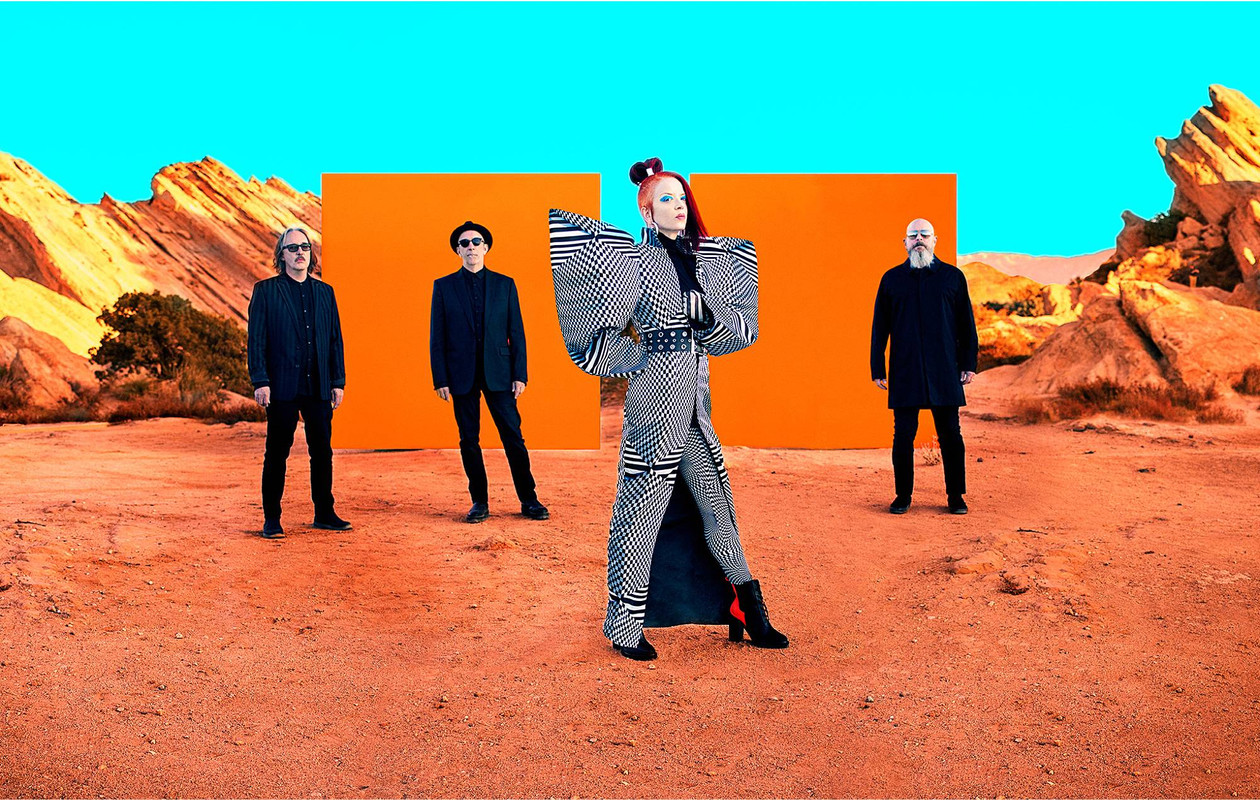 Garbage – No Gods No Masters [Rock]
Shirley Manson is not fucking around and she certainly isn't taking any prisoners. She is sick to death of a world ruled by greed, predatory men, racist institutions and both social and economic inequality. Far from running through this laundry list of socio-economic woes with a despairing woe-is-me-shrug or by delivering a high-minded lecture, she instead decides to, for a lack of a better term, throat fuck her enemies into oblivion. No Gods No Masters is not interested in compromise or increments, Garbage want to tear down the walls, crush the façade, shatter the illusion and rip apart our institutions. Shirley isn't providing a cry-for-help, she is declaring war. This is zero-sum: win or everybody dies. The cool and alluring vocals of yesteryear are jettisoned and there is no swirling in the mix. Instead, she is right up in the listener's face, while Garbage pound and pulse through a series of brazenly bombastic electro-rock squealers. Every inch of this record seethes. The drums thud and smash, the guitars drive and crash, and the electronics crassly pound and wiggle as Shirley puts on her 12" strap-on and shoves it directly down the throat of the patriarchy, the music industry executives and, well, anyone else whose happened to look at her the wrong way. In a cooler moment on "The Chemicals", Manson reveals that redemption and forgiveness are now impossible; "Jesus wouldn't save my soul, he checked out when we lost control; the end of the world we can never save". Instead, the only heaven we can hope reach is a narcotic induced oblivion. No matter which way we turn, erasure waits: either the past is burned and the present radically reimagined or we plunge to the depths of absolute nothingness. Whether you agree with Manson's thesis or not matters little, No Gods No Masters is a bravura rock and roll performance. Good taste is sacrificed for the sake of shock and while the more-is-more philosophy may be simply too much for some, that is the entire point of the record. Shirley wants you to wake the fuck up. Comfort is not an option, only phlegm spewing rage is acceptable. [7.5]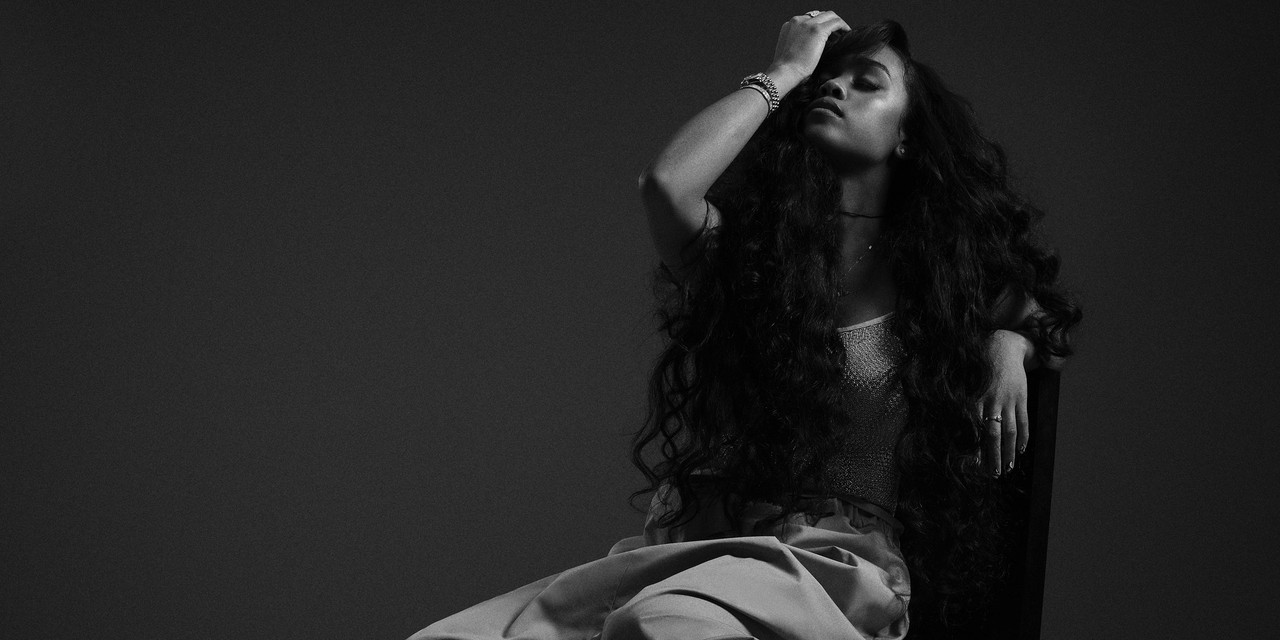 H.E.R. – Back of My Mind [R&B]
Many casual music fans were left scratching their heads at the incredible success of vocalist and guitarist H.E.R. Who was this multi-Grammy nominated artist who had somehow released two acclaimed albums without actually releasing her debut LP? Well thanks to two EPs collections packaged as albums and a series of high profile features, H.E.R. has gone from mysterious shock to the system to one of the most in-demand artists on the planet. Listening to Back of My Mind, H.E.R.'s official debut, it's easy to she why the Grammy voters and her fellow artists fell in love with both her voice and her sonic palette. Every inch of Back of My Mind exudes a dark sensuality and a veneer of good taste. If I were a rapper, popstar, electronica pioneer, jazz-funk collective or fellow R&B crooner, I'd want H.E.R. on my record. Her smoothness, control and cool soul are unquestionable. H.E.R.'s voice will sound divine and add an air of gravitas to practically any recording, in any style that doesn't mind slowing it down and embracing the more luscious side of life. Of course as a serenely cool as she may sound, H.E.R. is not relaxed about the state of the world. "Process" reveals a woman angered by the society that surrounds her, both the foolishness of chasing bling and idiocy of those who ignore or facilitate the social economic struggles of her brothers and sisters. The trouble is that as thrilling as Back of My Mind may appear on paper and as good as H.E.R. may sound on any individual track, she struggles to truly rise above a surface level vibe on this two-hour long collection. Ballad and low-key brooder follows ballad and low-key brooder ad nauseum. There aren't particularly bad tracks per se, but nor are there any works that truly feel essential. The energy of opener, "We Made It" dissipates into a tasteful and thoughtful drift that makes for a smooth, pleasurable, but unremarkable listening experience. The notable exception is "Bloody Waters" – a track that is invigorated by Thundercat's ungodly glorious bass groove and Kaytranada's hypnotic-but-ever-so-slightly-off-kilter production. Suddenly, H.E.R. feels utterly essential atop a meaty groove, but then the moment passes and she slips back into base level pleasantness. H.E.R. has all the requisite ingredients for greatness, except the songs. Sometimes it's better to be a bitter rougher around the edges, wonkier in the pocket and demented in your delivery, because as is, H.E.R. is too good to make great music. [6.0]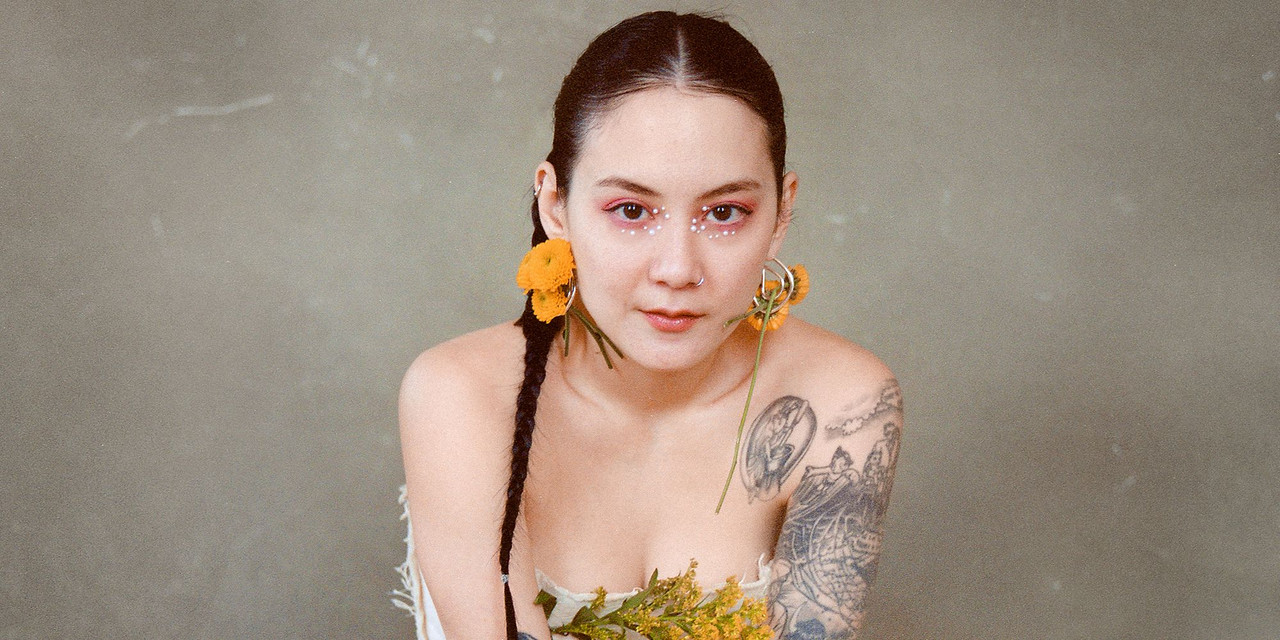 Japanese Breakfast – Jubilee [Indie]
2021 has been quite the year for Japanese Breakfast's creative heartbeat Michelle Zauner. Not only has it seen the release of Jubilee, the band's biggest and most beautiful album to date, but the frontwoman has seen fit to publish a New York Times Best Selling memoir Crying in H Mart, which has subsequently been optioned for a film adaptation. Were the year 2001 rather than 2021, Zauner would no doubt be an indie it-girl and overnight sensation, but alas, guitar music simply does creative waves in quite the same way. Fittingly then, Jubilee feels like a celebration; an explosion of joyous 80s pop urgency punctuates the typical pretty and washed-out indie sounds that made Japanese Breakfast's name in the first place. What makes the album so remarkable is that even as sound blossoms into a carnival of high definition color, Zauner remains rooted in intimate neurosis. She is still left longing as she ever so deftly puts it. A sumptuous wall of sound may surround her, but she adamantly refuses to get carried away. Zauner is still fretting over the existential void of existence and wondering whether she's left the oven on. Jubilee's great sleight of hand comes in the form of reconciliation. Somehow Zauner is able to "navigate this hate in my heart" while disco dancing through synth drones, summery spectrums and disco throbs. Perhaps the album should have been called dancing around the desolation or perhaps floating towards oblivion, but Jubilee is fitting enough. When the horns explode triumphantly into life at the crescendo of the majestic "Slide Tackle" it feels like the culmination of a great life affirming celebration, even as Zauner whimpers that she is "obsessing in the dark". Naturally, this bulldozing on rush of vibrancy plunges into the heavy submerged beats of "Posing In Bondage"; a neat metaphor for a woman dolling herself up for someone who never shows the slightest interest. It should be the aha moment when the pitiless void consumes any trace of optimism, but Zauner confounds even in darkness. Far from flinging herself headlong into the abyss, she reaches a zen-like state even while suspended in physical and emotional torture. Whether being bludgeoned by torrential waves of shoegaze noise or bopping to synth pop, Zauner remains defiantly singular and Jubilee endlessly fascinating. [8.0]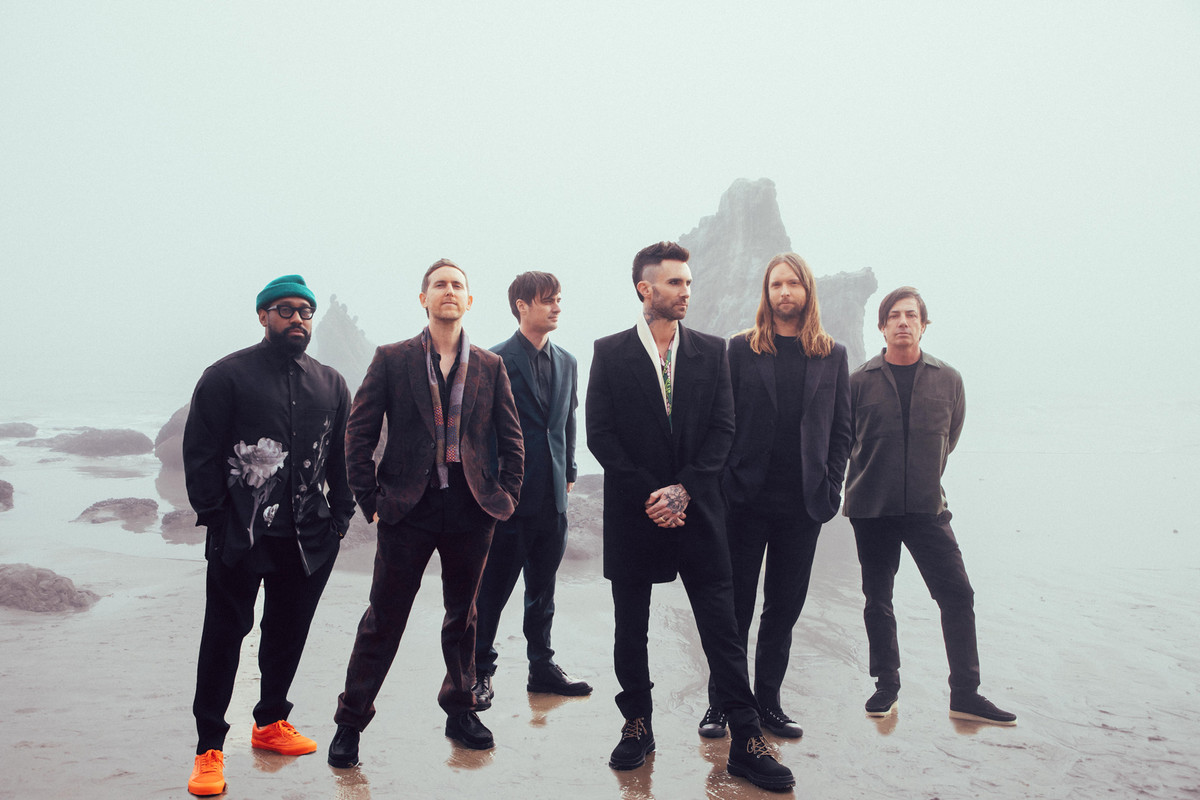 Maroon 5 – Jordi [Pop]
Aspiring rock and popstars must hate Maroon 5. Honestly, Jordi success flies in the face of all the rules of hitmaking. Maroon 5 take no risks, show no originality, they chase trends that are already dated, they present the most perfunctory of hooks, the most vacuous verses and paper over the cracks with big name guest stars. If this were a debut album, no one would possibly give it the time of the day. Jordi is almost immaculately tasteless. "Remedy" might well be the worst song of the year; every inch of the single is somehow both naff, tasteless, non-descript and wrong. It's certainly not cool, but it doesn't even recreate a pleasant sound of the recent past. Adam Levine seems to settle on the worst and most gimmicky shlock that has caught on in the last decade and discarded anything that might evoke a feeling of rosy nostalgia. Eminem might be famed for his cloth-eared beat selection, but the Rap God is owed an apology: no one has worse taste when it comes to tone, touch and feel than Maroon 5. Nevertheless, Jordi will triumph on the back of Maroon 5's raw clout. They have name brand cache and enough good sense to hover close enough to the zeitgeist that, conceivably, someone, somewhere listening to these songs on loop on their work radio might just mutter, "huh, well that kind of sounds a bit like that song I used to like".
Credit to the guest stars. H.E.R. delivers a masterful vocal performance on "Convince Me". Her arrival is a genuine shock to the system: out of the blue a serene and perfectly tuneful sound has arisen from the midst of a sea of tacky mediocrity. Levine does his best to distract from her vocal beauty, but she maintains her dignity. The resulting track is awful, but at least it offers a glimmer of hope. Megan Thee Stallion on the other hand never stood a chance. All her vim, vigour and bombastic energy has been washed away by Jordi's turgid palette. Still, credit where credit is due. Maroon 5's material might be awful, but they understand the importance of alighting on a simple unifying sentiment and distilling down into its purest and most goading form before letting it spill forth into a saccharine arena filler. "Memories" might be full of clunky sonic choices, but its heart is in the right place and its hook cannot miss. It's a surprisingly decent finale to an album that brings all the worst sounds of the last decade (from bro-country to wailing millennial whoop) together into a formless day-glo heap of junk that should be set on fire immediately. Maroon 5 are providing a vital public service –  after all, somebodies got to pick up the trash. [2.0]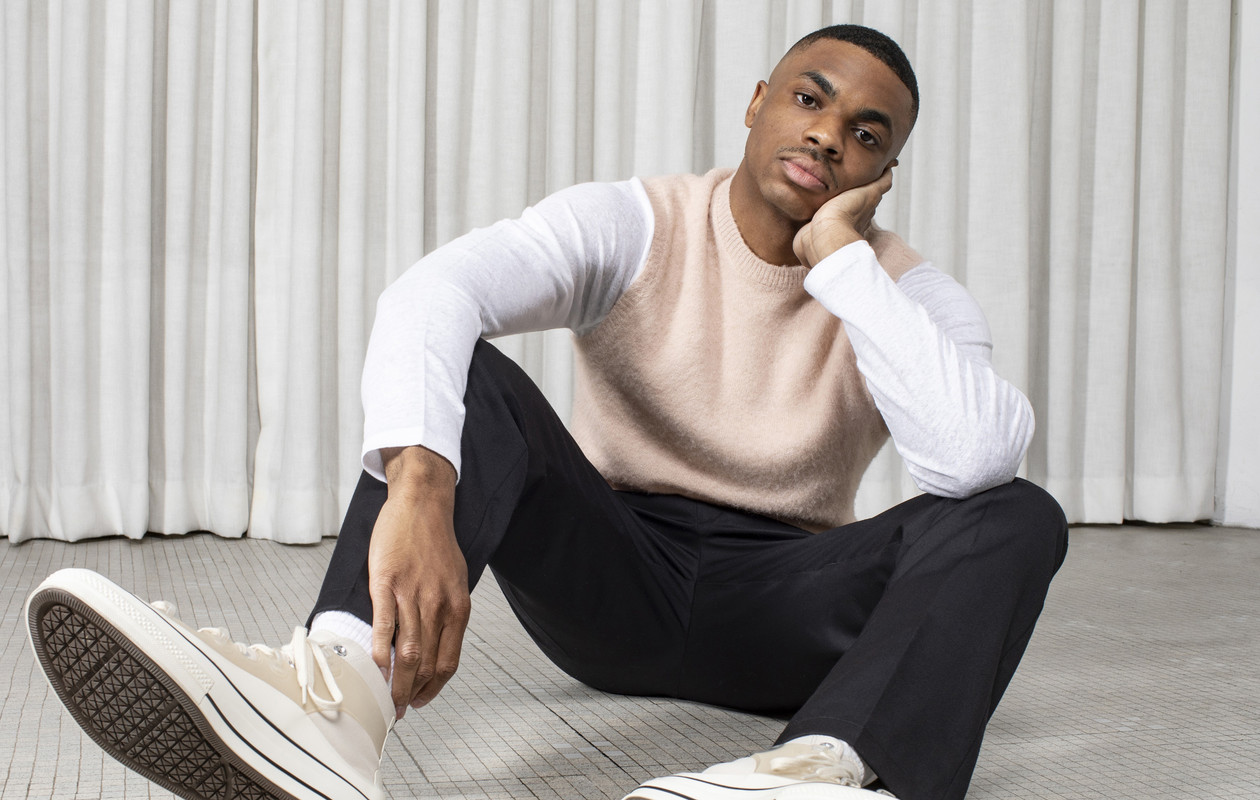 Vince Staples – Vince Staples [Rap]
Always one to zig when the rest of the world zags, just as the wider rap game has embraced socially conscious bars and hair brained creativity, Vince Staples has turned his focus inwards. With Kenny Beats on production, Vince Staples self-titled effort is an introspective meditation on the rapper's vulnerability and lack of certainty. What makes this turn so shocking is not that Staples can prove incisive as he evaluates his personal history and psychological doubts, but that Staples would ever present himself in such an uncertain light. Staples has always been a joy to listen to and as an artist he's always been happy to vent on everything from school districting policies to the state of the NBA, but he has always projected an air of absolute certainty. Staples was a young man who knew his mind, knew his issues and understood his community. This warped and muted collection undermines that narrative. The beats are often sensuous as they bounce and snap, but more often than not they deteriorate toward a slow, lurching and oppressive ambiguity. Long term fans may well miss Staples madcap energy and unpredictable spurts of intensity (there is nothing to rival "Norf Norf" as a banger to be found here), instead Staples and Kenny Beats have sculpted a 22 minute album that grows richer and more rewarding with repeated listens. In a beautiful mid-album flourish, Staples buoyantly reflects on the foolishness of taking drugs just to fit in with his peers and then, after a gloriously dark interlude, reflects on how neither physical distance nor the mental separation of substance abuse could truly allow him to escape the psychological and socio-economical trap of the streets he still calls home. Vince Staples is an artful album that neither lectures, explains away, justifies, reveals in nor succumbs to the horrors of street culture – instead Staples examines his own psyche, tracing the scars and behaviours his upbringing has unshakeably instilled in his mentality. [8.0]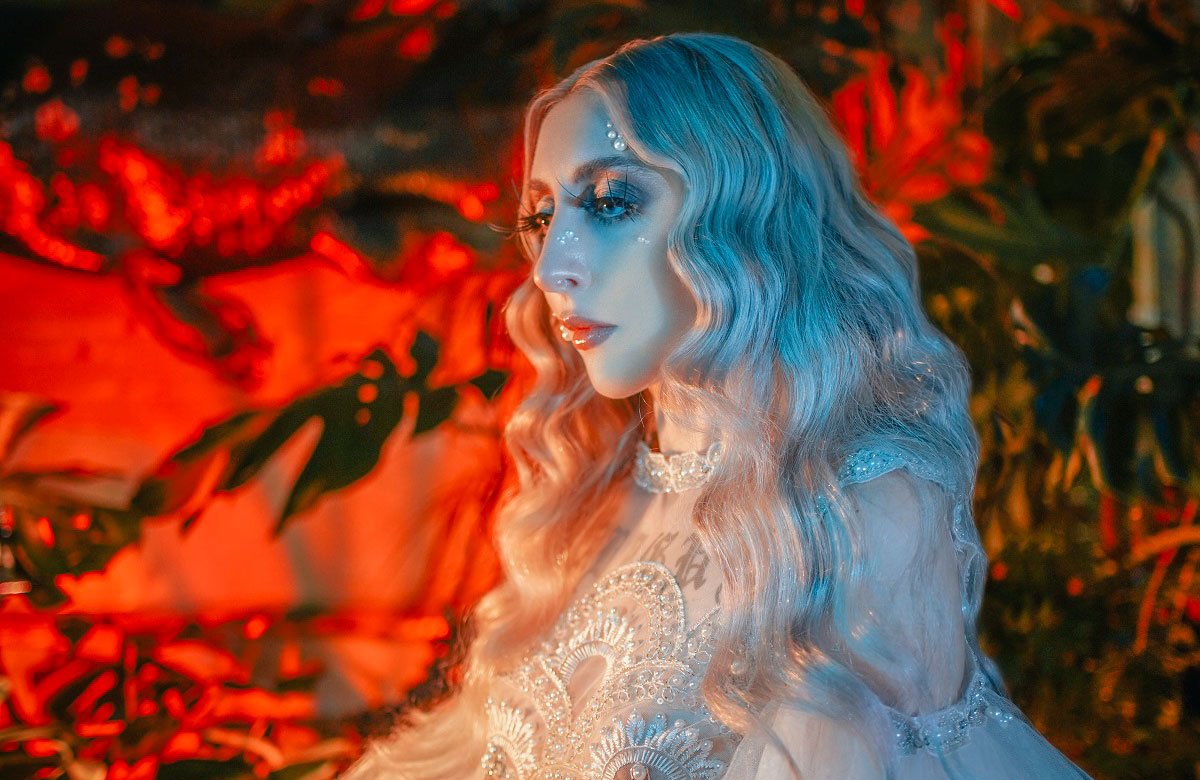 Lingua Ignota – Sinner Get Ready [Metal/Experimental]
"Hide your children, hide your husbands". Those are the words that greet listeners to Lingua Ignota's follow up to 2019's skin blackening CALIGULA. Foolishly, the question on the music world's lips in the run up to SINNER GET READY's release was: how could Lingua Ignota possibly top what had gone before? The answer is simply that SINNER GET READY does not follow, it is its own hypnotic and harrowing beast. From the off Lingua Ignota asserts control, grabbing the listener by the skull and thrusting them beneath the water and into the pitiless abyss. Drowned like a witch, the listener is neither mutilated, nor freed – and instead left to float face down in this fetid pool of darkly beautiful anti-existence. That might sound a little farcical, SINNER GET READY is just an hour of music after all, but Lingua Ignota's vision is all about transportation and disfigurement. The listener is transported from the world of song and chorus, and is instead left to wallow in a cruel chamber that slowly distorts proportions and perceptions. Like a truly great torturer, Ignota tempts the listener with beautiful honey only to bludgeon them with thick, clobbering slabs of sound. The music is not so much played, as deposited. Strings drone towards a jittering breaking point, guitars are dropped from great heights only to thud not so much a-tonally, as a-musically. Lingua is recast as both a high priestess leading the listener to a bloody salvation and our merciless tormentor, dragging us manacled through screaming walls of corrosive organs.
Of course, Lingua Ignota might exercise complete autonomy over her listeners, but she too is helpless: overwhelmed by wrath, guilt, misery, hatred and a helplessness that she is determined to inflict on her audience. Her suffering becomes our suffering as Ignota uses every inch of her classical training to simultaneously create a Greek tragedy and grotesquely corrupted Wagnerian opera of pure pain. She is spitting in the face of great men and bleeding at the feet of her reckless lovers. She is a menstrual blood-stained Valkyrie and a pathetic wretch. SINNER GET READY is that rare album, and Lingua Ignota the one in a million artist, who can turn her vulnerability into a brutally vicious force, so overwhelming, that it can barely be endured. Her vengeance is recast as something hypnotically alluring. Knives are sharpened, skin is flayed, eyes are blackened, skulls are crushed into dust and vengeance is wrought. No one is triumphant. No one and nothing survives – except this beautiful pile of rotting entrails, misshapen machinery and splintered bones. In this obliteration a strange, perhaps unsatisfying, absolution of helpless and hopeless tears is found. "The Lord spat and held me by my neck – I would for die for you, I would die for you he wept". So submit, press play and let Lingua Ignota sympathetically spit in your face and choke the life out of you. "So you want to be in hell with me?" – the answer is unquestionably, yes.  [9.5]
John Mayer – Sob Rock [Rock]
John Mayer has the kind of enduring celebrity and undeniable talent as guitarist and songwriter that he can entirely ignore the cultural zietgiest. He can simultaneously be the squarest and naffest superstar guitarist on earth and be co-signed by The Grateful Dead and spend his summer jamming to stadiums full of blissed out hippies. In other words, John Mayer is one of the few artists who could make Sob Rock with a straight face – without even an arched eyebrow or a solitary sardonic undercurrent. No one questions that Mayer understands the music of Don Henley, James Taylor, Peter Gabriel, Sting, Richard Marx, Bruce Hornsby, Jimmy Buffet and Dire Straits at their most easy going, gentle and painfully sincere. For music fans of a certain age and persuasion, those who recoil in horror at the mere mention of Phil Collins solo work, the idea of writing a loving tribute to or lost album from this era when rock was so soft it might as well have been called "embrace" sounds abhorrent, but they need to lighten up.
Sob Rock is not exactly a rollercoaster. Fittingly it lacks anything resembling an extreme, but in this middle ground Mayer finds a reservoir of tenderness. He uses these silky slow driving sounds to reflect on parenting, failed commitment and his desire to gently evolve and reignite his lover's desire. Mayer is casts as a soulful 40-year-old who craves the stability of loving long-term romance, but who, emerging from a failed relationship, must seek love like a man half his age. In many ways Sob Rock is a poignant and masterfully produced album that sounds like absolutely nothing else in the current mainstream rock environment, but in other moment it meanders. Lost in maturity and reverence for a pillowy past, Mayer's plaintive vocal drifts towards the pleasantly mundane. Sob Rock is a delight, but it's also a state of mind that has to be inhibited wholly. Blink (or dare I say yawn) and the illusion is shattered. These sumptuous sounds deserve to be revisited, but they bring out both the best and worst in Mayer. The sound is so serene that it encourages Mayer to indulge in unremarkable gentleness. In other words, Sob Rock is so laid back, if you're not careful, you might just fall asleep. [7.0]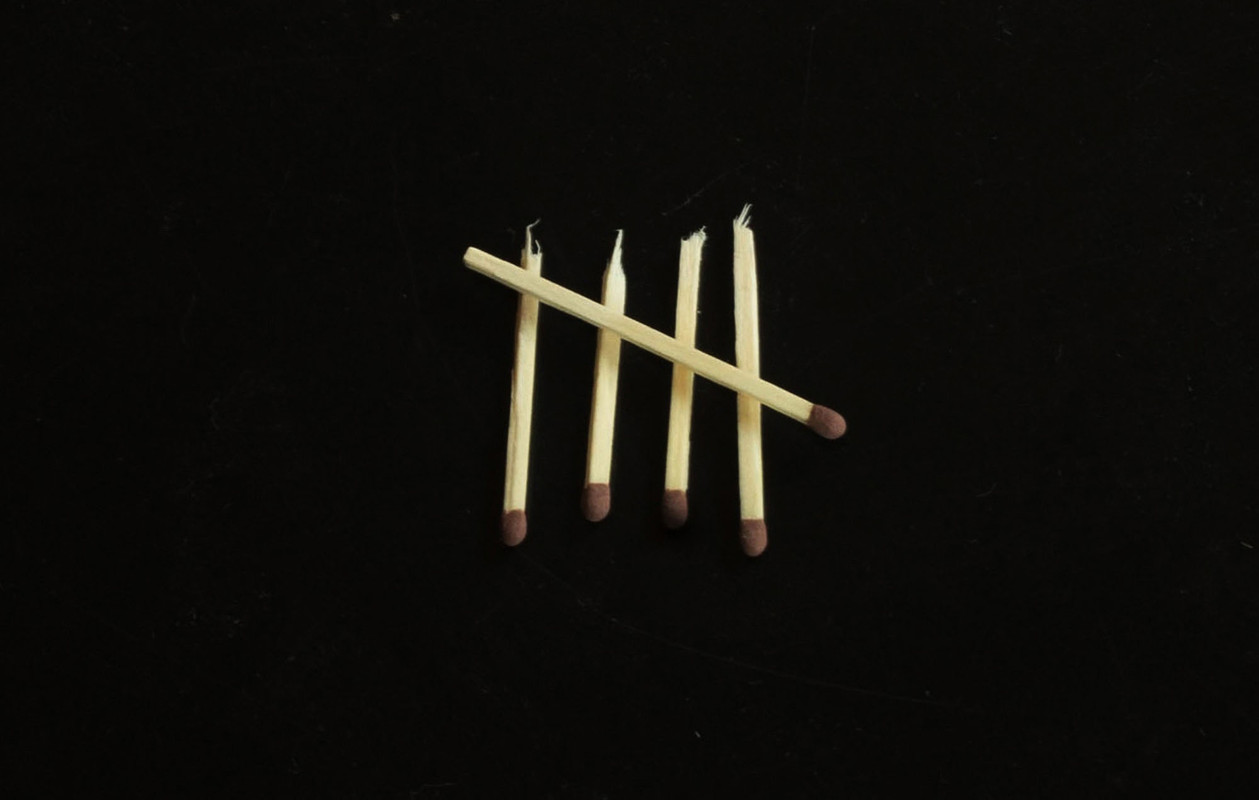 Sault – NINE [Neo-Soul/Funk]
The mysterious UK collective Sault return with an album that will only be available to stream for 99 days. Gimmick's aside, Nine picks up where 2020's two Untitled LPs left off with a fluid blend of effortlessly intuitive grooves set against a lyric sheet that cuts right to the heart of the modern, predominantly black, experience. Whereas their previously work turned their angry and incisive eye towards societal injustice the world over, NINE's deep shifting sands virtuosity is focused on trauma and torment. Using nursery rhymes and old Christian hymns, the band use these familiar, childish melodies to blend blood-boiling-outrage with a sonic balm capable of healing even the deepest and most long lingering of wounds. By reframing police violence/indifference and London knife crime through the tones of a carefree child, the horror of growing up poor and black on the block is rendered all the more horrific. What should be shocking is instead a flippantly accepted reality. Musically, Sault remain utterly locked in, bopping between the London underground, West and South African rhythms, haunting avant garde electronics and Caribbean lilt with absolute ease. That's not to say that NINE makes for easy listening. "Fear" focuses almost exclusive on pain and agony. Set against down-tuned bass churn and an array of squirrel electronics, Sault mutter a simple mantra: "the pain is real". This is Sault's greatest strength, an ability to document suffering while serving up a sumptuous and intuitively fluid blend of jazz, funk, R&B, soul and skittish modern indie. NINE offers the art of inversion at its finest: the danger of "London Gangs" are presented in a childish jaunt, we drift through "Bitter Streets" with a feathery sensuality that recalls the finest French lounge pop of yesteryear, while the horror of falling off the wagon and succumbing to "Alcohol" is presented in a hymnal light. Little Simz proves the perfect guest star; a rapper who is defiantly herself, sidestepping the street mentality without denying the brutality of the world she calls home. NINE is perhaps less dynamic than its predecessors, but this gorgeous ever-changing tone poem to abject dejection and slow burning recovery is a tender, touching and ungodly danceable listen. [8.5]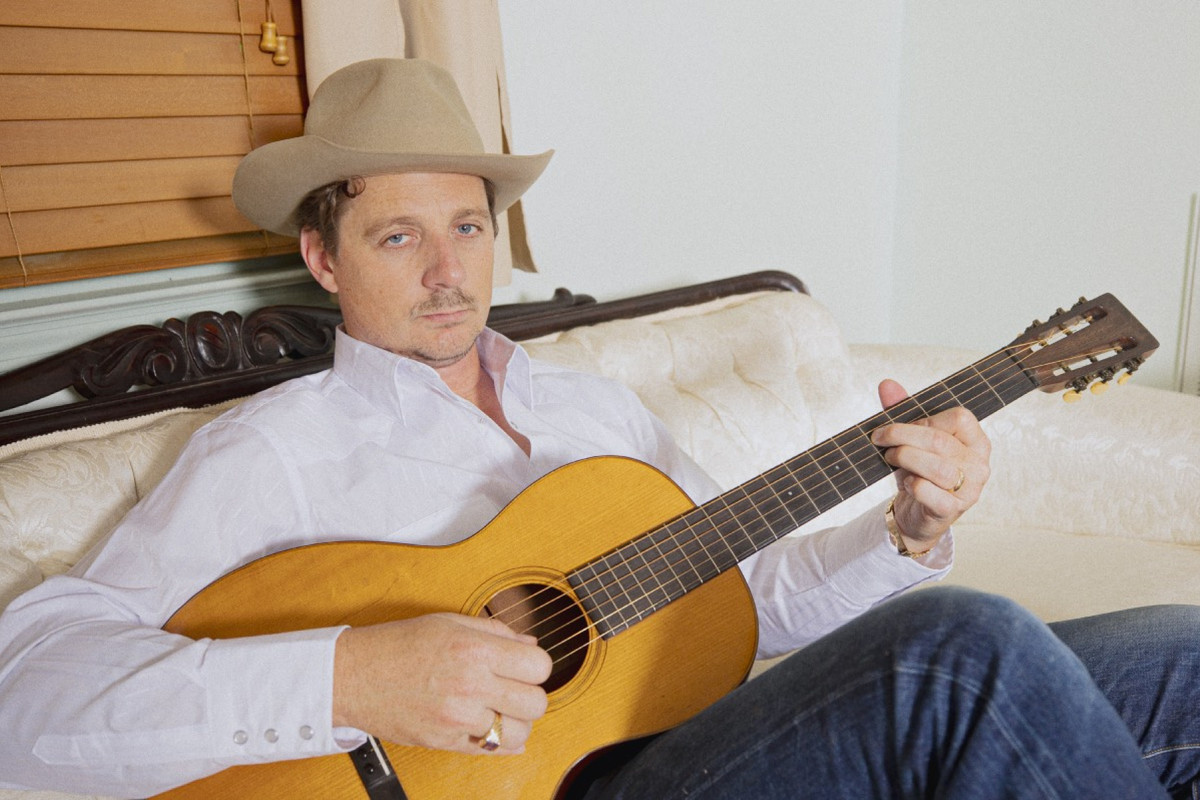 Sturgill Simpson – The Ballad of Dood & Juanita [Country]
Following the release of Sound & Fury, an experimental explosion of apocalyptic loathing forged in a hotel room and directed at false friends and industry weasels, there was a very clear sense that Sturgill Simpson wanted to withdraw from the extremes of modernity. In 2020, rather than launching his next foray into retro-futurism, Simpson decided to revisit his back catalogue through the medium of bluegrass on the really rather brilliant Cutting Grass. Simpson's urge to strip away the modernity and the electro-psychodelic experimental side of his music comes to its head on The Ballad Of Dood & Juanita: an immaculately observed lost gem of country classicism. This conceptual narrative piece tells the story of a Civil War veteran who tours the country in search of his bride Juanita, who he intends to kidnap. Recorded in a veritable blitz, the album is rich in effortless artistry as Simpson blends backroads country with Latin grooves, picking his banjo and acoustic guitar with a thrilling intensity. The brilliance of the album lies in its breezy pacing. Simpson manages to fly through absurdly enjoyable asides about his horse "Shamrock" and faux marching songs "Epilogue" before launching into mythology laced tales of doom ("Ol' Dood (Part II)") and daring do ("Juanita"). Despite being slight in the extreme – the album's 27 minutes fly by lickety split – The Ballad Of Dood & Juanita feels ungodly satisfying. Like a great campfire tale, its full of raucous humor, thrilling exploits, boozy sentimentality and a genuine love for the spirit and stench of the great American expanse. Those expecting the next great evolution in meta-modern country music will be sorely disappointed, but those seeking a rollicking good time provided by an impossible astute songwriter and musician will be thrilled. The Ballad of Dood & Juanita may well prove to be the perfect introduction to the delights of classic country music for modern audiences, even if veterans may have rightly expected both more depth, ambition and innovation. [7.5]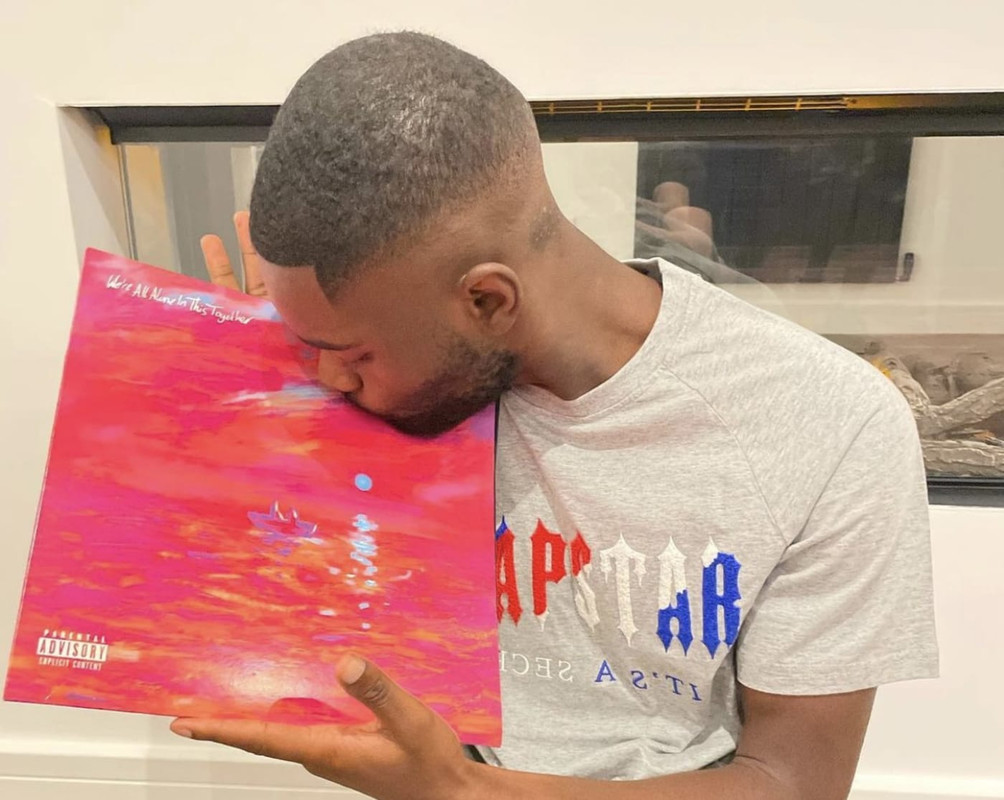 Dave – We're All Alone In This Together [Rap] 
Despite the runaway success of the Brixton rapper's Mercury Prize winning debut Psychodrama, Dave finds himself on the precipice of self-parody as he releases his almost painfully earnest sophomore LP. We're All Alone In This Together is about as subtle as its self-help best-seller title. Nevertheless, overly direct, open book, conscious rap is both Dave's greatest strength and most glaring weakness. When Dave is inspired by a worthy subject matter and puts his own messiah complex to one side, he is capable of penning soulful and wilfully cinematic epics that chart the struggle of immigrant communities, the black underclass, impoverished women and men crumbling under the mental anguish of a roadman mentality. At his best, Dave doesn't bother with anything resembling songs, let alone bangers; he simply stares directly into his listener's eyes and lays out a billowing tapestries of human agony and structural neglect. The trouble with We're All Alone In This Together comes when Dave slips away from the BAFTA worthy depictions of our socially and politically constructed cages, and branches out towards the charts. The Stormzy is assisted "Clash" is already a drill banger, but it remains an empty and soulless celebration of designer watches and cars, but at least it has life and energy that the Afrobeat and loverman trio "System", "Lazurus" and "Law of Attraction" lack. When Dave ditches the commercial shtick and delves into his scarred psyche he remains undeniable. "Heart Attack", "Survivor's Guilt" and "We're All Alone" are tour de forces destined to leave the listener hanging on Dave's every word and pregnant pause. Can Dave ever hope to find a middle ground between grand therapeutic excoriations and club ready jams? Who can say, but Dave's ultimate triumph or demise will lie in the strength of his pen and his profound rumination of three generations of immigration, "Three Rivers", suggests he may yet become the voice of generation; 'Imagine the place where you the raise kids, the only place you live, say you ain't a Brit; they're deporting our people and it makes me sick, 'cause they were broken by the country they came to fix'. [7.0]

Spellling – The Turning Wheel [Art Pop]
Oakland's Chrystia Cabral, aka Spellling (the plague of auto-correct systems the world over), evolves away from the dark brooding of Mazy Fly towards ethereal tendrils of sound and winsome, quasi-romantic diversions on The Turning Wheel. The album's secret weapon is not its wild and enchanting arrangements, but Cabral's intoxicating vocal performance that marries the awkward and cruel angles of the best avant garde female pop with an almost naïve sense of the fantastical. Spellling is guiding the listener through a maze of illusion and imagination. She proves both an earnest and an eerie guide. Is she the mad hatter leading us into a bewildering acid-trip wonderland or a kindly Gandalf taking us by the hand on a horizon expanding awakening? The answer is no doubt both. The Turning Wheel is triumph of embracing potential cruelty with an open mind and an unguarded heart. Like the best fairy tales, there is a sense that bloody axes, gleaming teeth and bloodstained cooking pots are lurking just behind these shimmering and strangely intoxicating surfaces. This is undoubtedly by design, as Cabral is torn by competing impulses: on one hand she wants to go out and face the unknown, on the other she wants to wallow in loneliness. She is determined to show us the majesty of the world that surrounds and she wants to retreat into a land of fantasy. The Turning Wheel is at its best when fantasy and reality become indistinguishable – is the natural light of day the source of this resplendent sonic haze or is the intrusion of the outside world the cause of all the anxiety in rhythm section? Is her dreamworld a place of whimsical solace or a cage imprisoning Cabral in a quiet, slow burning despair? All is not what is seems and there is a beauty in not knowing whether to rejoice or cry for help on one 2021's most majestic, imaginative and engrossing LPs. [9.0]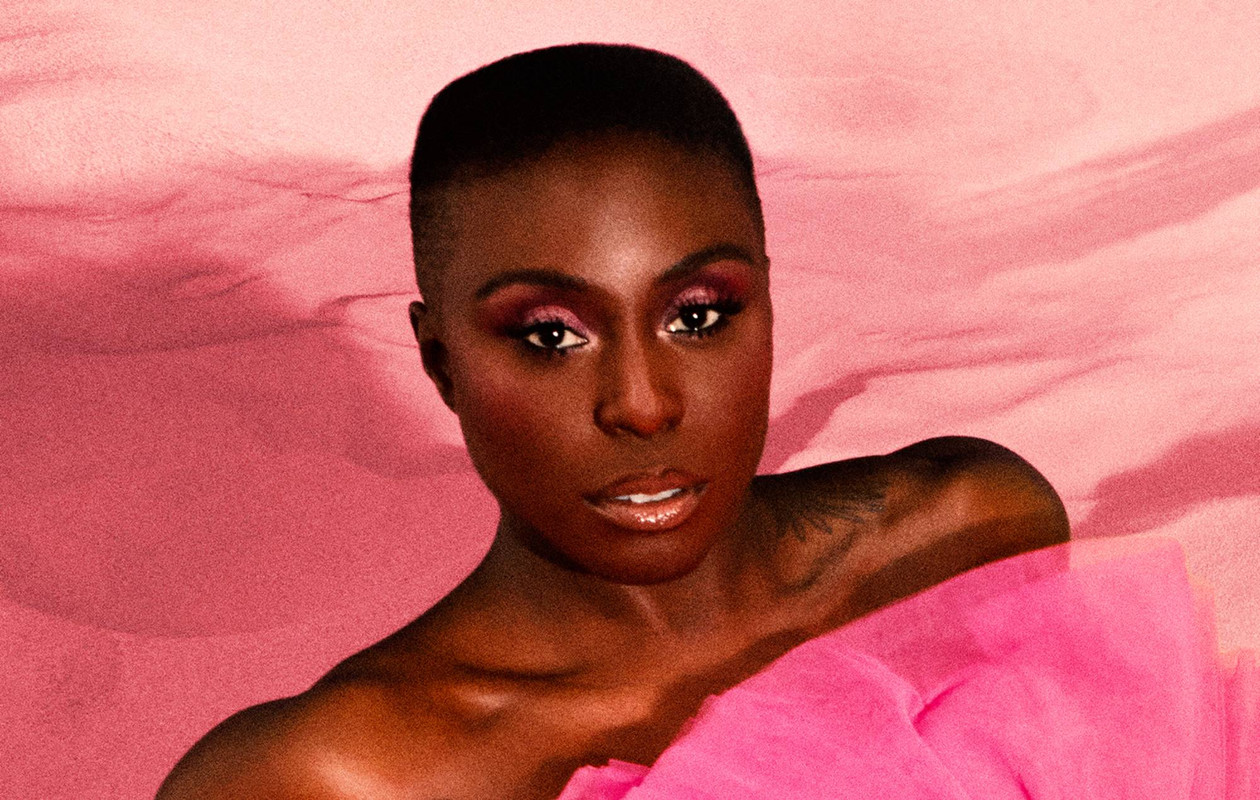 Laura Mvula – Pink Noise [R&B/Funk]
2016's The Dreaming Room confirmed that Laura Mvula would not be confined to the pleasant respectability of Radio 2 worthy retro-soul and funk. Mvula had blossomed towards the avant garde, showcasing not only an ear for melody and an eye for daring stagecraft, but an ability to fuse genres and style with an imperial, yet sensual, ease. Pink Noise throws off any remaining shackles. The album is an explosion of sound, color and character. The funk is dialled up and juxtaposed with lyric sheet full of dejection, lost control and wasted tears. The eccentric staging that makes Mvula such a captivating live performance has made its way into both the production and the arrangements. The stabbing, wounded "Golden Ashes" sees Mvula switching being controlled whispers, desperate howls and angelic coos at the most irregular of angles as she confronts the shadowy power-brokers that control our lives. The tone of Pink Noise is similarly peculiar; clearly influenced by Nile Rodgers and Earth, Wind and Fire, but transmute through the heavy synthetic palette of the 1980s. Imagine Kate Bush's freewheeling structures wedded to the chunky synths of the 80s funk and the haunting shimmers of the burgeoning goth scene. At times, the gimmickry and eccentricities threaten to obscure the towering and expressive timbre of Mvula's voice. Is the Simon Neil assisted "What Matters" daring or muddled? Does it speak to the memory of a tender and human embrace or is it a satire of an insipid early afternoon teen romance from 1984? It's genuinely hard to tell. Is Mvula playing at being David Lynch or Ariel Pink or is she wholeheartedly throwing herself into a sonic palette she genuine loves? On "Got Me" she does such a convincing job of emulating Michael Jackson in his pomp that it's hard to care. Of course, being Mvula she underwrites this chart-ready funk stomper with a kind of headstrong anxiety: she is at her lover's mercy, but she loves it. Pink Noise is odd, vibrant, reverent and sardonic all at once. [7.5]
Quick Hits:
Chvrches – Screen Violence [Synth/Indie]: In many ways Screen Violence is a vital return to form for Chvrches as Lauren Mayberry's righteous rage and personal anguish re-invigorate a taut synth sound that feels played out in the extreme. Chvrches remain a force to be reckoned with, but Mayberry's lyrics and hooks deserve a fresh coat of sonic paint in 2021. [7.0]
Pop Smoke – Faith [Rap]: Pop Smoke's second posthumous LP offers only diminishing returns. There are plenty of flashes of brilliance and reminders of Pop Smoke's incredible potential, but the album is dominated by cloth-eared production, atrocious hooks and the feeling that scant material is being stretched to breaking point for the benefit of a never-ending list of clout-chasing guest stars. [4.0]
Anne-Marie – Therapy [Pop]: The British pop sensation's second album threatens to deliver a cocksure blend of brazen give-no-fucks self-acceptance and radical vulnerability, but sadly ends up wallowing in pointless features, anodyne electro-pop and empty sloganeering that feels more like an Instagram filter or a #mood than anything remotely resonant. [4.5]
Liz Phair – Soberish [Rock]: Liz Phair mastery of melody remains undeniably intact on her first new album in 11 years. Her lyrics are less revolutionary than in the past, but she still capable of firing off wildly unfiltered couplets that will capture even the most complacent listener's attention (her pussy is hunting men as she laments her lack of artistic recognition). Her Sobriety isn't the issue, the trouble is that her palette as aged too tastefully; to the point where Soberish feels jarringly flat and mundane, when it could have hit so much harder. [6.0]
MARINA – Ancient Dreams In A Modern Land [Pop]: Marina's second album sans The Diamonds is a delight as vents her political spleen with plenty of dash and daring do on this electro-glam romper stomper. MARINA has always lived on the borderline between good and bad taste, and here, her ultra-camp impulses are sharpened into something poignant by her incredible melodic nous. MARINA's great gift is her ability to tackle gender politics and psychological uncertainty with radiant flourishes that makes her glitter-tear-stained ballads just as insidiously addictive as her burbling pop bangers. Ancient Dreams In A Modern Land is an rainbow encrusted riot. [7.5] 
Fredo – Independence Day: At times on Independence Day Fredo threatens to become more prolific than prodigious, as the album struggles to live up to sophomore work Money Can't Buy Happiness (released back in January). However, any disappointment comes not from Fredo's pen or the gorgeous production, but just from this nagging sense that less would be more and this undeniably good material, could have been better. [6.5]
Bleachers – Take The Sadness Out Of Saturday Night [Rap]: Superstar producer Jack Antonoff might be the most in demand man in the entire industry in 2021, but he still finds time to craft his latest mid-life crisis into a wry take on classic rock and modern pop. Sadness… feels like Antonoff's attempt to release a classic Jersey record that speaks to both his childhood environment, sonic heritage and his very modern malaise. In contrast to his spritely pop production, Bleaches latest is fuzzy, repressed and soulful. Even in its showiest moments, the album toes the line between brilliance and pastiche; feeling both brilliant and awful, powerfully open and patronizingly contrived. As a result, the quality of the experience will largely depend on how much the listener is willing to project onto Antonoff's music. In the right mood Sadness… might be a modern sad-pop classic, on another day it feel like bad E Street Band karaoke. [7.0]
Lump – Animal [Indie]: Laura Marling truly is a marvel. One this generation's finest singer-songwriters she has managed to create a diverse oeuvre using largely an acoustic guitar and her own voice. It's therefore thrilling to see an artist who is clearly overflowing with lyrical ideas team up with Mike Lindsay, a musician and producer who obliterates anything resembling acoustic, folk or indie rock. He casts Laura adrift in a frozen ocean of ambient sound and asks Laura to simply fill the void with both the directness of a beautiful lyric and the tenderness of a half-realized thought. What really brings the project to life is Laura's willingness to drive into whatever strange soundscapes the duo care to create and, for a lack a better phrase, own them like an absolute Rockstar. Laura is bigger, more widescreen and more defiantly in the foreground than she would ever be on any of her thoughtful solo compositions. Lump might lean towards the experimental, but Marling vocal ensures that these songs really swing. [8.0]
Turnstile – Glow On [Rock]: Glow On's rhythms and grooves are simply phenomenal. The Baltimore band's third album would have been one of the year's finest releases if Turnstile had simply played it straight and rocked out, but by embracing a broad experimental palette they have showcased just how effortless hardcore punk can embrace the tenderness, creativity and textures of R&B and naval gazing indie. [8.5]