The Love/Hate Music News Report 10.04.12: Dumpsters!
October 4, 2012 | Posted by
Holy crap, there's a new comments section! It takes a minute to load, but finally, 411mania has a new comments section! Now folks will either have to register multiple emails to troll 411mania or they will be held accountable for what they have to say! Color me stoked! Oh, and welcome to the Love/Hate News Report.
To be completely honest, I've been tired all week. The weather hasn't been helping—it is overcast as I write this, and while I do enjoy New England in the fall, I prefer snow over rain (who doesn't?). I won't be cutting back on the main news stories this week, but I'm cutting the "Banal Minutiae" section out of this week's edition. Trust that there's a whole lot of dumb shit that has gone down that I don't want to go over since it would make my headache even worse.
If you need more news report goodness, Sean Comer's The Music 3R's will help quench that thirst. If you want to read a list of the best album to get you psyched for autumn, Chris Bell has got you covered with this week's edition of "a list obligatory." If you want a column written by someone who barely gives a shit and embeds weird shit, read further. Anyway…
In this column, I will six pieces of news and offer context, levity, and humor where appropriate. The only criteria I have for selecting stories is whether I care about the subject matter or not—important stories that I don't care about will likely be covered in the Banal Minutiae section (but not this week). I'm a dude in my mid-twenties, so don't expect me to indulge in too much celebrity gossip.
Contrary to beliefs that have been expressed sporadically over the years, most of the writers of 411mania, myself included, don't have the power to moderate comments, so if your comment doesn't make it through, don't take it up with me. Feel free to comment on any of these stories, but I hope that you take the time to express your opinion in more than one sentence. You have already taken time out of your day to read my column (and for that, I thank you)—you can certainly take the time to justify your views.
Anyway, let's get down to business…
Most news items are from 411 Music's newswire.
The New Death Grips Album Is Already Out
Earlier this year, I called Death Grips's first album of 2012, The Money Store, the best album of the year and that I couldn't be more hyped for their second album, No Love Deep Web, if it came with chocolate steaks and hookers. Well, Death Grips had announced in August that their second album of the year would likely see release in late October, so I didn't bat an eye when someone from their Twitter account posted "OCTOBOR1st" (sic). That had to be an indication of a new single being dropped, or more details about No Love Deep Web being released. Instead, though, fans woke up to the news that Death Grips had up and decided to release the album for free.
Now, here's where the story gets a little convoluted. Death Grips claim that their label, Epic Records, had told them that they wouldn't be able to release their next album until sometime in 2013, which went against promises already made by the group to their fans. "The label will be hearing the album for the first time with you,". The album could be legally downloaded from several places, but when the group's website went down on Monday, they claimed that their label had intervened, an allegation that Epic denies. Is this a "work"? If so, how much of it is a work? Actually, I don't exactly care. They gave away an album earlier than promised, and whether or not they have been pulling my leg is irrelevant in my eyes.
You can download the album here, but be warned that it is not safe for work. If you're wondering what the hubbub is, the cover of No Love Deep Web consists of an erect penis with the album's title written on it. This image pops up soon after clicking on that link. A censored version of the album's cover is below, and if you don't feel like getting slapped in the face with man meat, you can stream the whole thing by clicking on the embedded video. You can see why I'm not covering banal minutiae this week.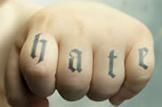 Shots Were Fired At The BET AwarYAAAAAAAAAAAAAAAAAAAAAAAAAAWN
So Rick Ross, a rapper who wants to be perceived as a tough guy but whose act is more transparent than wet paper, got into a discussion with Young Jeezy, a rapper who claim to fame involves putting on for his city (on, on, for his city). Eventually, they started calling each other derisive names, and someone from one of somebody's posse pulled a gun and started shooting at members of the other guy's posse. Yep.
Look, hip-hop's image has moved past this sort of child's play. Pulling guns is now perceived as the act of an irrational individual, not tough guy posturing. It is a repeated embarrassment for the folks who work in the genre and for the people who appreciate the genre (myself included), and that this news has been quickly forgotten over the course of the past week seems fortunate.
Fuck this, I need a distraction.
Counterpoint: Bieber
Plenty of folks have made hay out of Justin Bieber throwing up at a concert on Sunday. Commenters on 411mania had a field day with it (before the entire comments section was revamped), and most other publications made a crass joke or two. Frankly, I'd rather focus on what Bieber did before and after this incident.
Last week, Bieber paid tribute to Avalanna Routh, aka "Mrs. Bieber", via various Tweets and posting this picture of the two of them to his Twitter. Later, during a concert on Saturday, Bieber paid tribute to Avalanna in concert during a rendition of "One Less Lonely Girl", which included placing flowers in an empty seat. Oh, and yes, Avalanna's parents were in attendance.
But hey, Bieber still threw up at the beginning of a concert the next day, and that, for some people, is worthy of derision. Here's the thing, though: dude finished his concert, which involved performing twenty-one songs, and while his upset stomach exposed that he uses backup music, the dude still danced for the entire set save for the moments when his body couldn't handle it. This, in the same week that Jack White played a forty-five minute set (with no encore) because he didn't like the sound setup at the venue he was playing. You can hate the kid's music, but I can't bring myself to make fun of Justin Bieber. I would say that I'm sorry, but really, I'm not.
And now, to lighten the mood: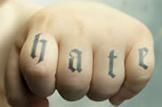 Kanye West Gets Sued For Illegal Sampling, Part 712
Kanye getting sued over sampling? It must be Thursday. Let's look over the details of this little case and see what fresh Hell lies in store for Kanye this time:
Billboard reports that TufAmerica has sued West over a sample from the 1969 Eddie Bo song "Hook and Sling, Part 1," which is used on the tracks "Who Will Survive in America?" and "Lost in the World." …In the suit, filed in federal court in Manhattan, TufAmerica claims that they were paid $62,500 by Roc-A-Fella and Universal Music Group, but "failed and refused to enter into written license agreements that accounted for their multiple other uses of ['Hook and Sling']." The song appeared in the video for "Lost in the World" video as well as the mini-film for "Runaway." The label wants undisclosed damages for copyright infringement.
Well, that smells like a fresh bag of horseshit. In layman's terms, TufAmerica were fine with Kanye West sampling their artist so long as Kanye didn't actually use the song in any other format. Do they expect to receive residuals when Kanye performs the song in concert, too? It is also worth pointing out that TufAmerica sued the Beastie Boys earlier this year for sampling their artists in a time when copyright laws were much more lax. In short, fuck TufAmerica and their affiliates.
I Have No Fucking Clue Why 50 Cent Decided To Post Tweets About How To Stop Masturbating, But Since I Think It Is Hilarious, I'm Going To Share Them With You
Step 1. To avoid the urge to masturbate stop going to porn sites.
Step 2. Make a conscious decision not to turn your head after people walk by you.
Step 3. Do not go to strip clubs.
Step 4. Do not look at lust filled magazines.
Step 5. Do not play in or around dumpster.
Step 6. Do not kick dumpster.
Step 7. Do not sleep in dumpster.
Step 8. Usage of this container for disposal of human remains may be a violation of local health ordinances.
See if you can tell which ones didn't come from 50 Cent's Twitter.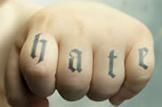 Deaths In Music This Week
Terence Connor, the drummer for Total Slacker, passed away on October 1. Connor joined the rising band after Ross Condon left the group, and has been a part of the recording of the band's second album. Connor was the victim of a hit-and-run accident while riding his bike. He was 24.
On behalf of 411mania, I extend my condolences to the friends and family of the deceased. (Note: Connor is not shown in the video below, but this is the only good footage of the band presently available.)
—
This marks the first week of October, and you know what that means—a nip in the air, a shit-ton of horror films seeing release, and destroyed pumpkins littering the street. Also, it is time to announce September's Album to Love!
I had warned that this would end up being my favorite album of September, but if you didn't give CIA TV by .L.W.H. a listen, you should really set aside some time for it. It is one of the best instrumental hip-hop albums I have heard all year, and that includes what Clams Casino and Friendzone put out. Just push the right arrow below—you know you want to…
Albums To Love
January: Attack on Memory, Cloud Nothings
February: Put Your Back N 2 It, Perfume Genius
March: 4Eva N A Day, Big K.R.I.T.
April: The Money Store, Death Grips
May: Cancer 4 Cure, El-P
June: The Idler Wheel Is Wiser Than the Driver of the Screw and Whipping Cords Will Serve You More Than Ropes Will Ever Do, Fiona Apple
July: Confess, Twin Shadow
August: II, Nude Beach
September: CIA TV, .L.W.H.
Cheap plug: Earbuddy. Damn good source of music news and views. "Like" it on Facebook, too. I wrote reviews for Windsor Drive's Wanderlust EP, The Mountain Goats's Transcendental Youth, and the latest edition of my other column, "Own It Or Disown It", in which I look at The Killers's Hot Fuss, is up as well.
And here it is, this week's Video To Love…
THAT'S ALL, FOLKS!
See you in seven…if you're lucky.
National Suicide Prevention Hotline: 1-800-273-8255
Alcoholism And Drug Addiction Hotline: 1-888-268-9124
NULL