The Love/Hate Music News Report 12.13.12: Radio!
December 13, 2012 | Posted by
This is my third-to-last column. I haven't grown to dislike 411mania, and I'm not dissatisfied with how I've been treated—I've been granted great leniency with what I write, and I think I've only been advised on what to write twice in about two years. That said, I said to myself that I only wanted to write for 411mania for about two years, and as my first review went live on December 5th, 2010, I've reached that goal and then some. I greatly appreciate the opportunity that I was given, and I'm not opposed to contributing down the line, but I'm looking forward to not having a column due in the middle of the week.
But I'm not going out on a low note. Two weeks from now will be my last column, and I'll take that time to gush about my favorite albums of the year. A lot has changed since I posted my mid-year list, and I'll say now that an album that has been released in the interim is in my top spot. Next week, though, I'll give you what will probably be a much more entertaining read—my list for the worst albums of the year. I know that some people prefer it when I write angry, and if you're one of those people, you won't want to miss that one. Anyway, COLUMN!
In this column, I will six pieces of news and offer context, levity, and humor where appropriate. The only criteria I have for selecting stories is whether I care about the subject matter or not. I'm a dude in my mid-twenties, so don't expect me to indulge in too much celebrity gossip.
411mania's comment system has been overhauled to provide more instant feedback, so feel free to express your opinion on any of the pieces in this column. I don't moderate comments, but I encourage folks to proofread their comments and not waste their time posting inappropriate material. In other words, if you disagree with something I've written, please phrase your discontent in a manner that makes you sound like an adult.
Anyway, let's get down to business…
Most news items are from 411 Music's newswire.
Award Show Nominations, Part One: The Part That Pleases Me
As I've mentioned more than a few times, the treatment of the Academy Award for Best Original Song was unacceptable this year, with only "Man or Muppet" from The Muppets and "Real in Rio" from Rio up for the award. This went down due to a combination of how the voting went and how the rules were structured, but while I won't argue that neither song didn't deserve to be nominated, the lack of a good field of nominations was a topic of discussion after the show. The Academy promised to turn things around for next year's show, and looking at the shortlist of songs up for Best Original Song, I'd say they are on the right track.
Seventy-five songs are on the shortlist, and even giving a cursory summary of some of it would not do this thing justice. Suffice to say that the field is pretty wide this year, and the Academy would have to go out of their way to fuck things up to disappoint in this category. This list will be shortened down to five songs on January 10th, at which point there will likely be a lot of complaints bounded about concerning what actually got nominated, but for now, I'd say that things are looking pretty good.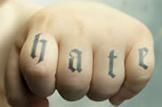 Award Show Nominations, Part Two: The Part With The Grammys
The Grammy nominations didn't please most people who give a damn about music as an art form. This happens every year. It happened last year, and it is going to happen next year, and the year after that. It doesn't make it acceptable, but by now, I can barely summon the energy to get upset.
Of course I can't get behind most of the albums nominated for Album of the Year. I expected the nominated entries for Song of the Year, Record of the Year, and Best New Artist to consist of songs and acts that I either hadn't heard or went out of my way to not hear after catching a whiff of their sound that indicated that looking for more of their work would give me more reasons to not like them. Most of the entries for anything pertaining to rock are jokes. For Best Rap Album, you have one great album, Undun by the Roots, and five bad albums, bottoming out with 2 Chainz's big dumb album about being big and dumb.
Then again, should I really be upset about the most visible music awards show giving the shaft to the best music I've heard in the past year in favor of acts that received mainstream radio play? I know that the answer should be "absolutely", but this has happened so many times in the past few years that I've grown numb to it. The Grammys won't be better next year, or the year after that, because they aren't structured to appeal to me, and if you've found this column, chances are that you aren't part of the show's target audience, either. Keep in mind that there is someone out there who feels validated that Some Nights is up for Album of the Year. We can either blow a gasket over this bit of business or we can mock it from the wings and throw popcorn at the people who think Flo Rida deserves to be nominated for anything. It's up to you, but I think popcorn is delicious.
Besides, It Was The Mid-2000s—Even America Didn't Like Itself At The Time
Hey, remember PSY? You know, the guy whose most popular video has over 900 million views? Yeah, he's kind of obscure, I know, but you've probably heard "Gangnam Style" at some point. Anyway, it turns out that he has some skeletons in his closet—namely, he performed a few songs that could be interpreted as anti-American.
In June of 2002, two 14-year-old South Korean schoolgirls were accidently killed by a United States Army armored vehicle as it returned to base. The refusal of the South Korean Justice Ministry's request to have the soldiers charged in this incident, as well as their eventual acquittal, sparked some of the most fervent anti-American protests in the country in some time. At one such rally, PSY performed a song called "Killer" and punctuated his performance by smashing a model of an armored vehicle with his mic stand.
Two years later, South Korean missionary Kim Sun-il was kidnapped by an Islamist group in Fallujah, who intended to use him to convince the South Korean government to back out of their commitment to send 3,000 troops into Iraq. When they didn't budge, Sun-il was beheaded and a tape of the killing was sent to Al Jazeera television. In response to this incident, PSY covered South Korean rock band's "Dear American", which contains the words "Kill those f—ing Yankees who have been torturing Iraqi captives/Kill those f—ing Yankees who ordered them to torture/Kill their daughters, mothers, daughters-in-law and fathers/Kill them all slowly and painfully."
These performances didn't come to the attention of the United States public until recently, and while much of the media has tried to play it up, the general reaction from most people seems to be ambivalence or, at most, curiosity. Time has given us the gift of perspective, and most people are aware that the Dubya administration was one of the most damaging times for the world at large, so to hear a guy sing about not liking the United States at that point in time is understandable to most people. Credit also should be given to PSY, who could have attempted to sweep this business under the rug but chose to issue a relatively-wordy apology acknowledging that he was caught up in his emotions at the time and regrets using such inflammatory language. There's no way to change the past, but I'd like to think that we've got a better view of the big picture.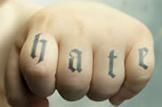 You Cannot Unread What You Are About To Read
Nick Cannon and Mariah Carey like to have sex while listening to her music.
…Yep.
Also, he masturbates to her music.
Look, I'm not about to say that they shouldn't do this sort of thing—hey, whatever works—but I think I could have lived a happy life without knowing that information. Yeah, I'm party to spreading this dumb news, but this had already made headlines, and I'm trying to pass the pain along so that I have someone to share this experience with. Or something. I don't know. This shit is fucking weird.
El-P Goes To Town On Hot 97
One of the on-air personalities for Hot 97, one of the most important radio stations in the States, recently stated that at least part of their decisions as to what to play on the air are due to whether or not an artist has "earned a spot" (listen for yourself). El-P is a rapper and producer who I greatly admire, but despite being around since the early 90's, I think Hot 97 would probably play 2 Chainz's latest album in full three times in a row before playing one of his songs. El-P took to Twitter to give his thoughts on the matter:
if you're a radio station that doesn't break new great records because they haven't "earned their slot" you might be forgetting the point. …unless of course you are talking payola. then i get it. …not to state the obvious but that's kinda why radio is dying. the internet lets you listen to ANYTHING ANYTIME. its a simple truth. …being the gatekeepers of what people hear only works if they actually have to get by you in order to hear it, and thats just not the case. …therefore in order to be competitive with the new paradigm radio programmers need to re-examine their whole approach or what it all die. …*watch it all die, i mean. …which is not to say radio has lost its power. but to not see that on the horizon if everything remains on the same path is foolish. …personally i feel like radio dj's should have more autonomy to play what they like/not have to choose from pre approved content. might help. …it certainly would encourage the music to grow if everyone wasn't desperately trying to make jams that they think fit in with that criteria. …and that would lead to more and renewed interest in traditional radio broadcasts, which would lead to more money for everyone. …but hey i come from an era where we had cats like @StretchArmy and bobbito launching the careers of people who go platinum now. im spoiled. …look at whats happened to the newspaper industry. no one wants their news a day later anymore. theres a metaphor in there somewhere. …also there are clearly many amazing stations that do just what im talking about and breed serious listener loyalty. …it ain't like i'm speaking some sort of hidden esoteric knowledge/philosophy here. but its worth bringing up now and again. …one more thought: music is a representation of human consciousness, and like human consciousness it is expansive and varying. …it wouldn't hurt for everyone to consider their role in the purveyance of that consciousness a little closer. …put simply:ultimately the only thing that should be a deciding factor in radio play is if the dj likes your shit or not. trust who you hire. …if the people consistently dont like what he plays hes by definition a bad dj. you should fire him. but he's the music guy. let him be that. …just cause I think dj's should be allowed to play the records they want doesn't mean I think every "underground" song is worthy of AirPlay.
What's to argue? Follow him on Twitter. Do it. Now.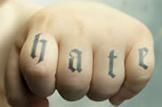 Deaths In Music This Week
Jenni Rivera, a a popular Mexican singer, passed away on December 9. An artist who sold 15 million albums and was nominated for a Grammy on three occasions, Rivera was also the first female artist in her style to sell out the Gibson Amphitheater in California and the first artist to sell out the Nokia Theatre in Los Angeles. Rivera was involved in a private airplane crash that is still under investigation. She was 43.
On behalf of 411mania, I extend my condolences to the friends and family of the deceased.
—
And with that, we come to this week's playlist. I'm throwing in Swans's The Seer because I really liked it. What a concept, I know. Enjoy.
Albums To Love
January: Attack on Memory, Cloud Nothings
February: Put Your Back N 2 It, Perfume Genius
March: 4Eva N A Day, Big K.R.I.T.
April: The Money Store, Death Grips
May: Cancer 4 Cure, El-P
June: The Idler Wheel Is Wiser Than the Driver of the Screw and Whipping Cords Will Serve You More Than Ropes Will Ever Do, Fiona Apple
July: Confess, Twin Shadow
August: II, Nude Beach
September: CIA TV, .L.W.H.
October: good kid, m.A.A.d city, Kendrick Lamar
November: Duality, Captain Murphy
Cheap plug: Earbuddy. Damn good source of music news and views, and pretty soon, it will be the only place I'll be sharing my thoughts on music. "Like" it on Facebook, too. I wrote a review for The Coup's Sorry to Bother You and the latest edition of my other column, "Own It or Disown It", in which I look at Darryl Worley's Have You Forgotten?, is up as well.
And here it is, this week's Video To Love…
THAT'S ALL, FOLKS!
Get ready for the worst…next week.
National Suicide Prevention Hotline: 1-800-273-8255
Alcoholism And Drug Addiction Hotline: 1-888-268-9124
NULL