The Top 100 Albums Of 2020 (#66-41): The Killers, Taylor Swift, The 1975
January 2, 2021 | Posted by
Before we unveil the next batch of LPs, make sure to check out Part One.
Disclaimer: I am only one man with limited time and, in 2020, I undertook a law conversion (hence the drop of in features in the winter), so if your favourite record is missing chances are I just haven't heard it yet, so please share your favourite LPs below the line.
Equally, because I've been extremely busy, this list leans heavily on albums that I have reviewed (big names, big hype releases) as there are still a host of records I'm desperate to hear, but will not include without having listened to them in full (Thou, Pallbearer, Sasha Sloan, The Koreatown Oddity, Napalm Death, Thundercat, Idles, Against All Logic, Declan McKenna, etc…).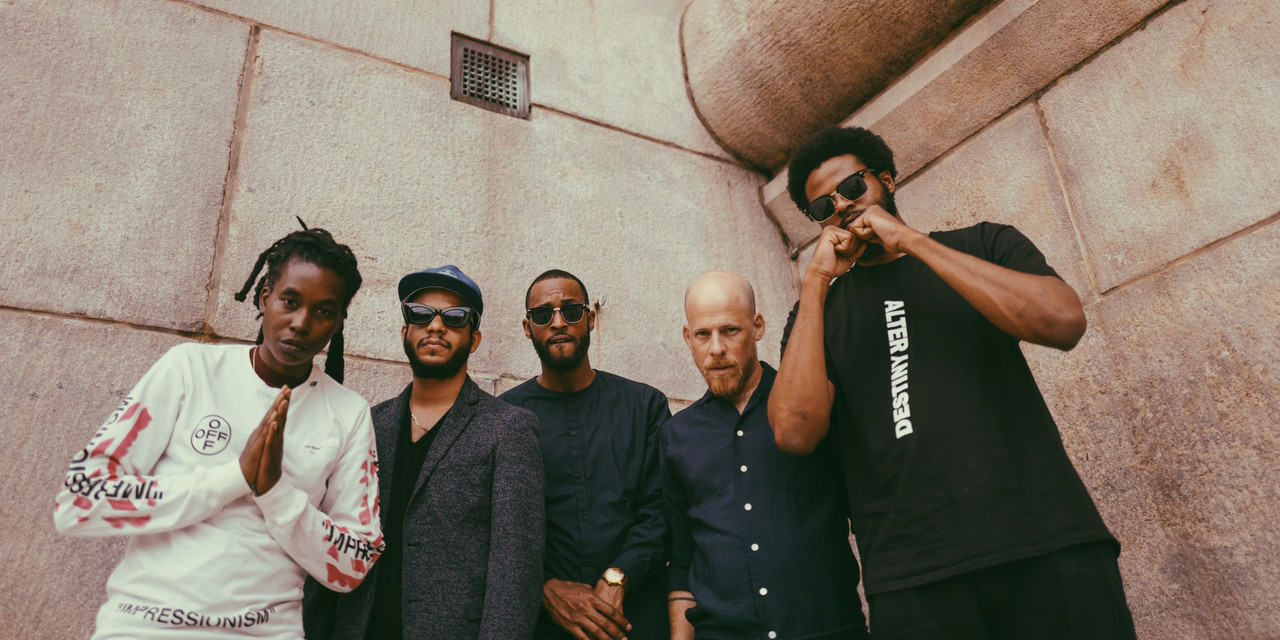 65. Irreversible Entanglements – Who Sent You? (Jazz)
Free-jazz collective Irreversible Entanglements have come together from Philadelphia, New York and Washington DC, and are charged by the desire to snap out "of the daze" as they term it. The police shooting of Akai Gurley at the hands of the NYPD brought the group together and Who Sent You? is their second and best work to date. The album is a call to action that urges every listen to wake up and bear witness to the struggle that is going on around them. Being a jazz collective, they capture this malaise and this American carnage through eerie unsettled horns, dark rumbles of percussion and long unsettled notes that feel like a panic attack or hornet's nest come to life. At their best, Irreversible Entanglements capture the sound of the jazz greats folding in on themselves. The walls themselves are closing in. Every exchange is fraught. There is no time for composed thought. Only one question remains: Who Sent You? Who brought the police to their door? Are you hear to help or to harm? The tension is palpable, but when Irreversible Entanglements are afforded space to breathe the results are heavenly. "No Mas" is a delicious lingering riff on a knotted funky groove that feels truly escapist: the sky is once again the horizon, no longer blotted out by the cruel reality of the streets.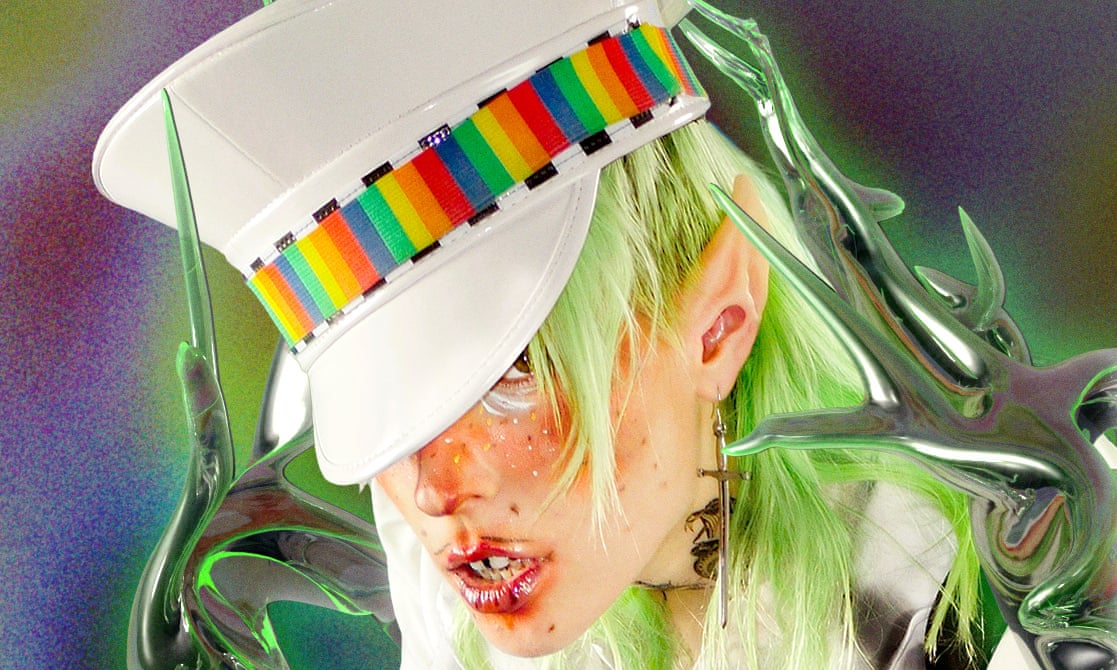 64. Dorian Electra – My Agenda (Alt-Pop)
Does Dorian Electra actually make good music? My Agenda follows Flamboyant and feels purpose built to bait bad reviews. Electra is clearly ungodly talented. Every composition is immaculately produced, the product of a demented pop mind who seems intent on taking the most goading elements of everything from Hyperpop and Nu-Metal to The Backstreet Boys and Timbaland, and slicing them into the wildest and most unhinged of protest pop anthems. Bad taste and great sex pours forth as Electra discards potential bangers with frightening regularity. Electra is almost purring as they rip into these preposterously grandiose cataclysms of sound, only to move on to the next sordid fuck before the listener can hope to orient themselves. The Faris Badwan assisted "Iron Fist" might be the most ridiculous of all, it starts like a cod-opera written in the Meatloaf mould, before sinking to the sleaziest of depths before exploding in a cherry blossom assault of neon lights and sparkly effects. My Agenda effectively throat fucks both your favorite and least favorite genres simultaneously – and there is an undeniable thrill in watching Electra disregard convention with both an eye roll and a strange earnestness – but there is also a sense that Electra is discarding these intriguing ideas too rapidly. My Agenda is a thrillride, but it would be a genuine shame if these Frankenstein's monsters masquerading as pop songs were never developed into something fuller and, if its possible, filthier. Still, it's churlish to complain about a collection that has Rebecca Black singing about turning grown men into edging simps and concludes with Dorian singing a solemn hymnal to the joys of having your mouth merciless used and abused.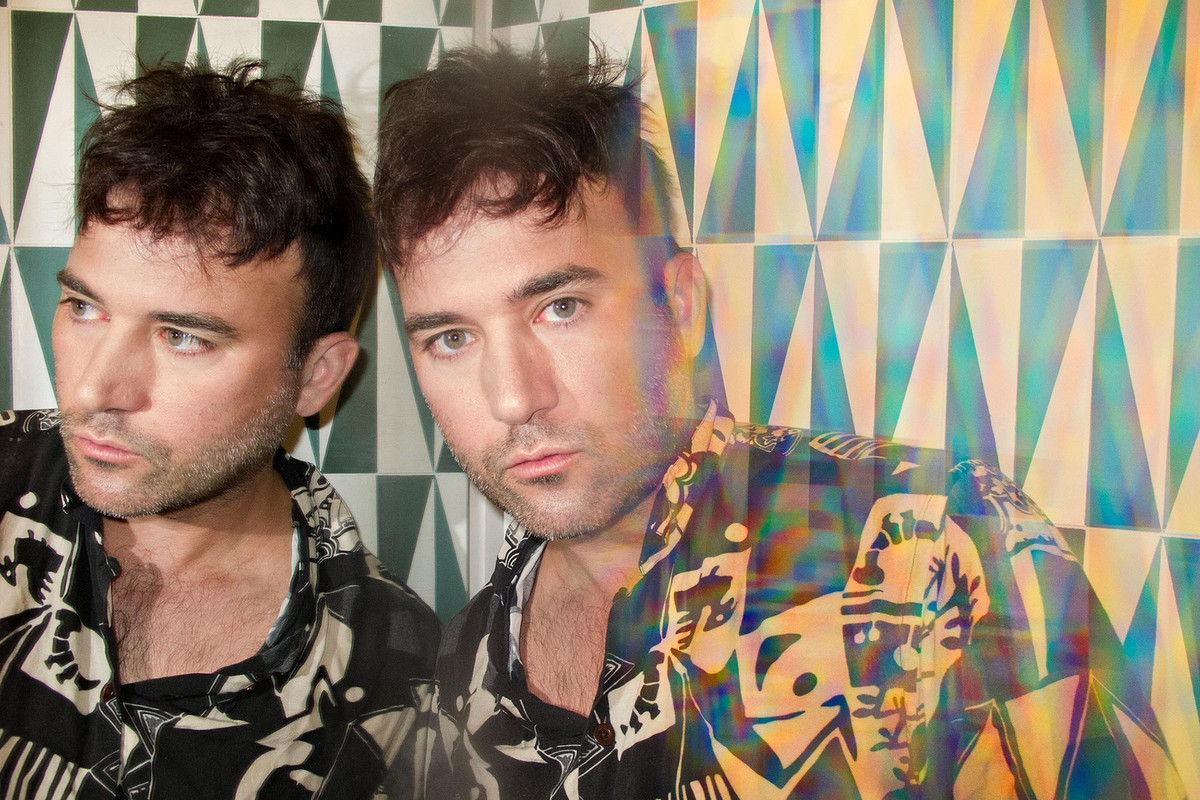 63. Sufjan Stevens – The Ascension (Indie/Electronic)
After the unguarded mourning of Carrie & Lowell, Sufjan Stevens slips back into the dazzling electronic complexity of the Age Of Adz. The Ascension manages the neat trick of integrating the wounded beauty of his confessional singer-songwriter turn into his ultra-intricate and richly synthetic mini-symphonies. Suffice to say, Sufjan Stevens has abandoned any sense of sweeping minimalism in favor of swirling, pulsating onslaughts of synths and layered strings. In one sense, The Ascension feels like a re-assertion of self. Sujfan is ambitious and almost transhuman in his strange and plaintive cries of raw emotion set to highly sculpted Kafka-esque sound. There is an unfortunate sense that Stevens is too content to noodle and complicate. The Ascension is bold and melodious, seemingly breaking new ground at every turn, but it is also busy in the extreme. This is the work of both a relentless and a restless mind. Sufjan still displays impeccable taste as he weaves his narratives and constructs these gleaming, clattering monstrosities, but this maximalist strangeness would be more fitting in 2010 than 2020. Most of The Ascension's flaws could be addressed with a little judicious editing: lose some length, unmuddy the middle section and bring that newfound lyrical candor to fore, but that would miss the point. The Ascension is a big, barmy, statement. Sufjan Stevens is back all in his strange, complicated and thrillingly unusual glory.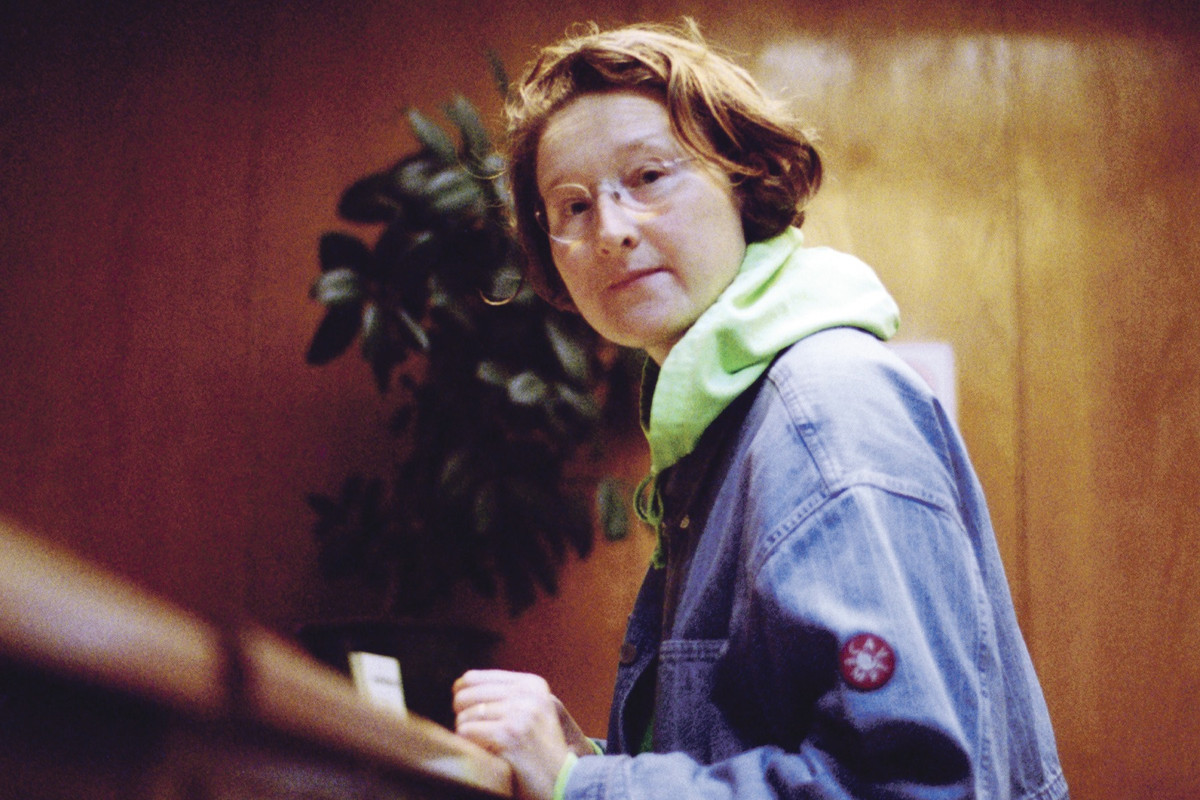 62. Beatrice Dillon – Workaround (Electronic)
Workaround is a fascinating proposition. The hybridization of contrasting models of modern creation. On one hand, the bedroom aesthetic: one artist's vision, sculpted in isolation, a veritable manifesto on the future of music seemingly unconcerned with what anyone is thinking, let alone doing. On the other, the globalist agenda: what M.I.A. once described as the "World Town" – genres, styles, sounds, rhythms and raw instrumentation from every corner of the globe coming together to create a new amalgamated culture. Dillon works alone, using her production and mixing skills to bring together samples of live instrumentation taken from all across the world. Each glorious sound, be it a single lilt of the steel guitar or the eerie delicacy of the kora's 21 strings, is placed into Dillon's syncopated landscape. Beats snap and insist, industrial tones intrude, futuristic effect fizz and whir as these strange scrapes manifest themselves around these skittish little grooves. The resulting music is uneasy, it's not truly danceable, but it has too much innate energy and movement to simply be admired. Perhaps, Workaround is folk music for algorithms and androids. This is a global melting pot, but a completely unrecognisable one. Minimal, hypnotic, strangely vacant, yet cryptically enticing, Workaround is an almost uncomfortably addictive listen. Dillon is unlikely to breakthrough on her own, her music is far too alienating, but don't be surprised if Workaround proves sneakily influential in the coming years.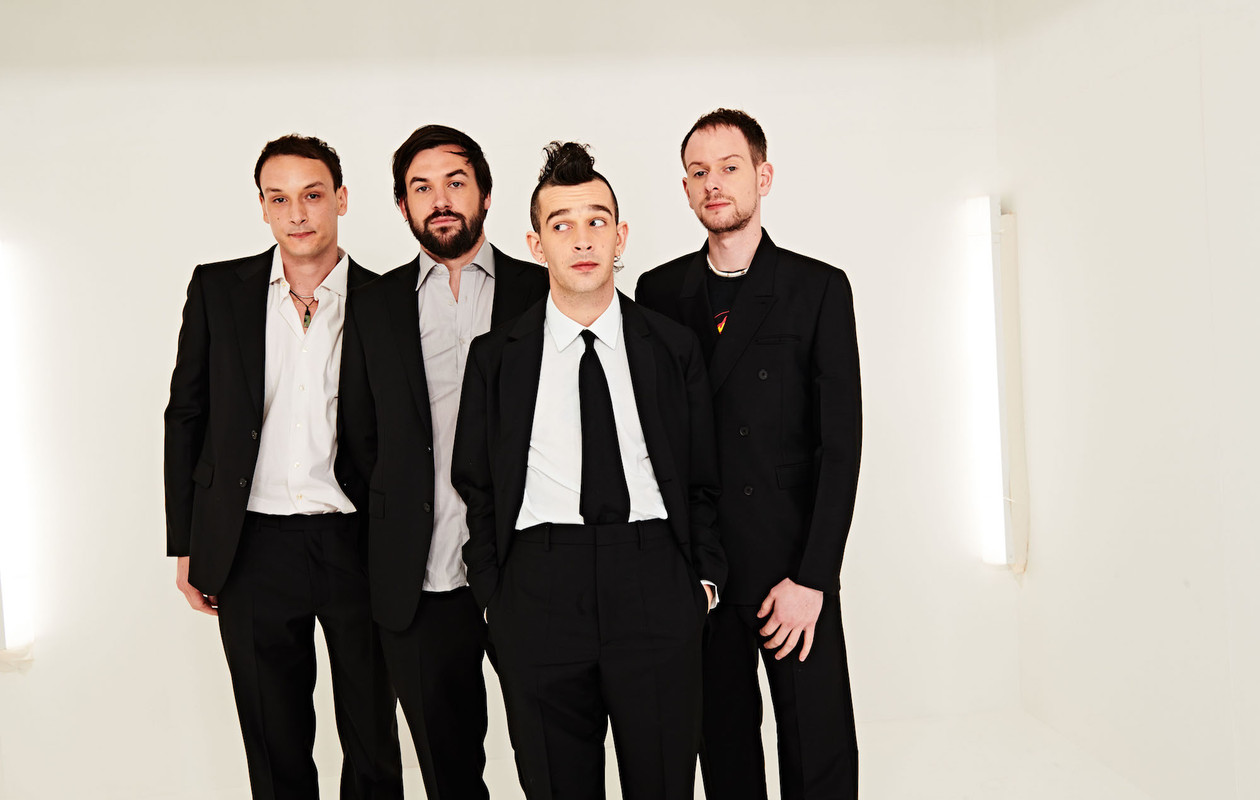 61. The 1975 – Notes On A Conditional Form (Indie)
Matt Healy and The 1975 have set themselves apart by daring to be the goading, confrontational and essential "voice of a generation" in an era when most indie musicians seemed happy to retreat to a cosy enclave of polite and carefully observed professionalism. Notes On A Conditional Form, The 1975's fourth studio album, certainly starts brazenly enough: floating in eerily vacant electronic landscape the words of Greta Thunberg ring out, calling the youth of the world to outright climate rebellion. Not to be outdone, The 1975 quickly launch into the seething delirium of "People Like People": an agit-punk sneer masquerading as a Britpop throwback. Suffice to say, Matt Healy has our attention, but he quickly takes a detour away from confrontation as Notes On A Conditional Form's true form is revealed. The 1975, at the absolute peak of their powers, have decided to deliver a jukebox record – a shrewd survey that will touch on everything from the strange intersection of Bon Iver and Kanye West to subtle electronica of Four Tet and Caribou via the haunted R&B of How To Dress Well with a splash of Radiohead's skittish noodling and a dash of neo-soul inspired hip hop thrown in for good measure. By the album's end the band will have played tribute to the subtleties of Kraftwerk and the lug-headed bigness of big beat EDM, respectively. At times the album's magpie like quality verges on pastiche and, in its worst moments, eclectic approval seeking – like being stuck with a well meaning, but tedious friend who insists on showing off the worthiness of his record collection. Thankfully, Matt Healy's command of both melody and the pop cultural moment proves too deft to be denied.
The 1975 have a wonderful ability to capture these transitional, unspoken, half-remembered gestures. Be it a coy misunderstanding or simply the act of leaving together, Healy wrings out of poignancy of these fleeting and typically teenage exchanges. A product of the social media age, Healy's writing is full of wonderful wry asides ("I'd like to meet myself and swap clothes", "They're playing your song on the radio station, mugging me off all across the nation") and harrowing moments of unfiltered over-sharing that solidify themselves around a series of instantly quoteable stand alone lyrics ("Oh, it's okay, lots of people think I'm gay", "I depend on my friends to stay clean"). There's no doubt that Notes On A Conditional Form is both too meandering and too indebted, but it is nevertheless an utterly essential encapsulation of the pop cultural moment. Both the perfect horizon broadening LP for a teenage fan discovering a broader world of music for the first time and the ideal re-entry point for an old head in search of a sleek and attitude laden survey of 21st Century innovation.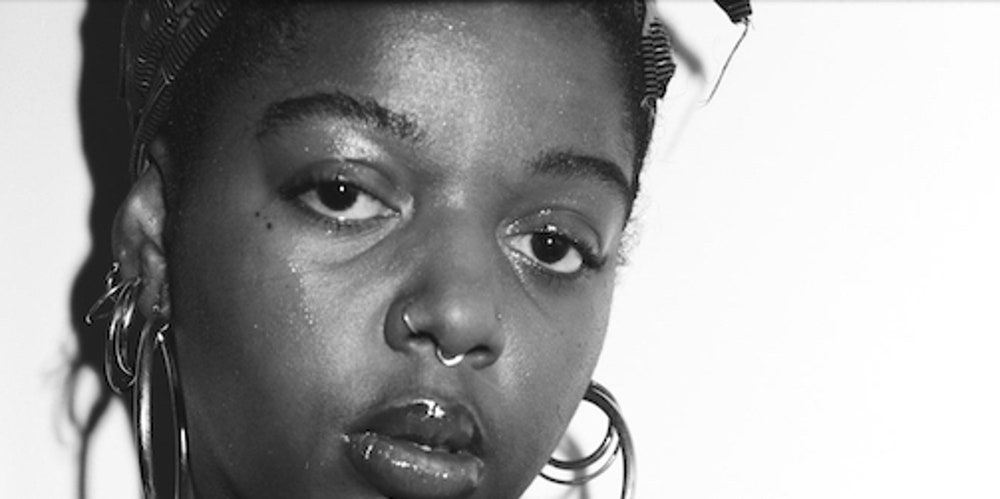 60. Keiyaa – Forever, Ya Girl (R&B)
In a year dominated by the cheap thrills of Pop Smoke and Lil Baby, it's hard to imagine how Forever, Ya Girl could ever hope to find an audience. Keiyaa has no interest in immediacy and her world is not one of instant gratification. Instead, this remarkable one-woman band is fascinated with slow cooked, long lingering, deft understatement. Keiyaa is the kind of artist who can stew on a single cruel look and turn it into a soft, billowing, half-yawned odyssey of raw introspection. Forever, Ya Girl offers absolutely no concessions to either the charts or the clubs, even if it has the feel of a weary post-bender lament. Keiyaa alights on a vibe and lets it stew, she sinks into a mood and thoroughly inhabits it. Despite this lazy intensity, Keiyaa never feels neurotic, instead she feels remarkably assured. The singer exudes control whether she's wailing into the void, chopping up glitchy sonics, angelic riffing or simply listing her groceries. "I Want My Things!" sets the tone perfectly, Keiyaa is clearly a woman bearing considerable burdens (economic, racial and emotional), but she is determined to simply breathe and let them go. She might not thump her chest and wave a banner, but she is utterly unflappable in her self belief or, as she puts it, "if you respect me, I couldn't care less if you liked me".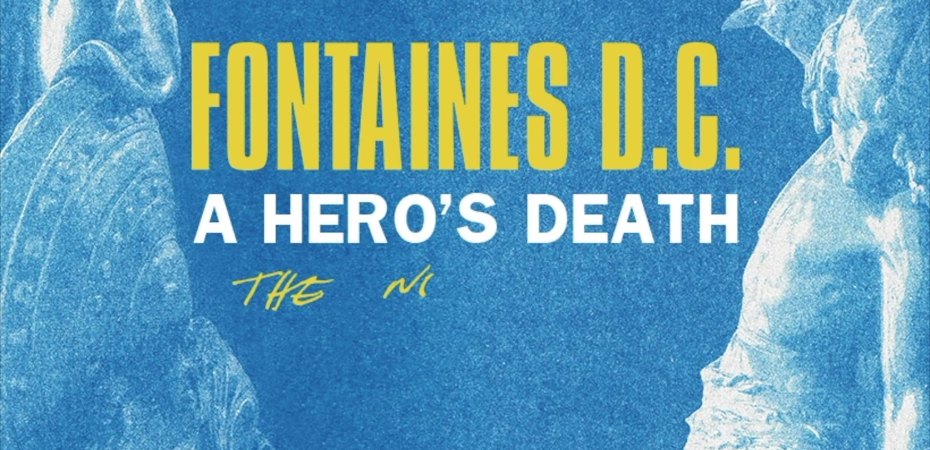 59. FONTAINEES D.C. – A HERO'S DEATH (INDIE)
The boys in the better land are wasting no time. A Hero's Death comes hot on the heels of Fontaines D.C.'s incendiary 2019 debut Dogrel. Of course, in normal circumstances this would represent a quick turn around for the prolific post-punk outfit, but truth be told 2019 feels a very long time ago in an age of global pandemics. A Hero's Death doesn't so much pick off where its predecessor left off, as slam on the breaks. The frenetic energy and mile-a-minute observations of Dogrel are replaced by a sense of existential drift fit for a world slowly emerging from lockdown.
The band's poetry is less pointed and precise; they are stretching out their arms and longing for human connection, threads of goodness and halcyon memories of spring. It's fair to say that the band have come down with a bad case of the mid-tempos, but singles that felt dangerous like self-help aphorisms masquerading as profundity ("A Hero's Death") feel more potent on an album that feels weighed down and stuck. "All your sadness pissed away, now you don't care what you say, and nor do I", lost in the unreality of television and non-experience it's understandable that Fontaines would be desperate for any little reminders of their lost individuality ("life ain't always empty").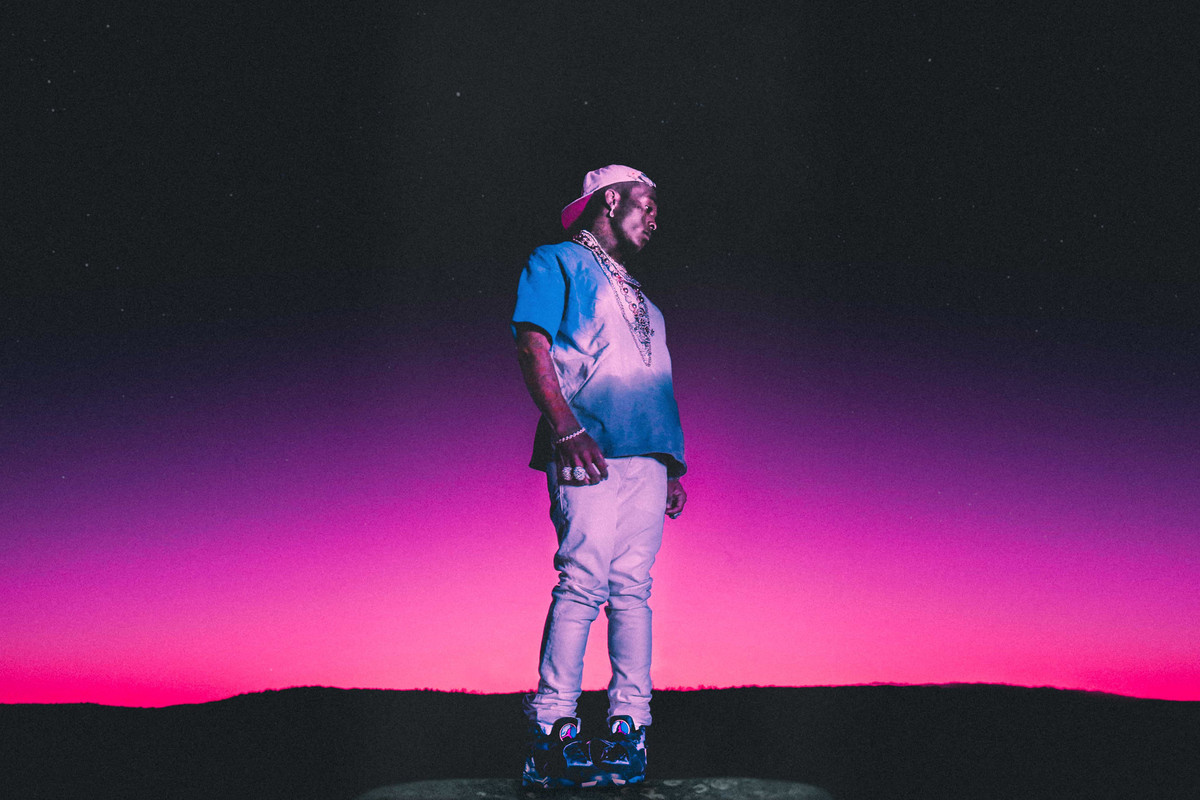 58. Lil Uzi Vert – Eternal Atake (Rap)
This is a genuinely conflicted inclusion. Eternal Atake is far too long and at times it succumbs to the king of generic trapping that any anonymous rapper could ride onto the Billboard charts in 2020. Then again, Lil Uzi Vert's second studio album is an incredible leap forward in raw professionalism. Eternal Atake is both coherent and charismatic in the extreme. Lil Uzi proves relentless as he effervescently bounces forever onwards. He hardly pauses for breath, this isn't an album driven by hooks, adlibs or even beats: it's all about Uzi. The syllable count is utterly absurd, just wind him up and watch him go. At times Uzi feels utterly unconcerned with anything resembling song structure. The beat drops, he finds the pocket and he lets fly. The rapper proves so relentless and joyous in his output, that its hard to avoid being swept up in the virtuosity of it all. What on earth is producer Supah Mario supposed to do on "Silly Watch"? You get the sense he could leave the same loop running overnight and when he opens the studio doors in the morning he'd find Uzi in the exact same spot, still rhyming away. Thankfully, for his own sake, Uzi does eventually chill.
Divided into three parts, the middle portion, Renji, reintroduces the melodic, melancholic and tender-hearted side of Uzi's psyche. Uzi is too locked on the rhythm to truly relent, rather than succumbing to either emo balladry or turn-up banger idiocy, Eternal Atake stays tightly coiled. It's to Uzi immense credit that the "bangers" are tacked on as bonus tracks, he clearly wanted Eternal Atake to be a standalone work. The subject matter remains surreal, from alter-ego fantasies to the complication of fucking fans, Uzi is a scatter-brained rapper prone to adlibs and tangents. The result is a surreal and unsettled listen. Could Uzi benefit from a touch of forethought? Perhaps, but the spontaneity is half the fun. Eternal Atake is an intergalactic and spacey trap odyssey that somehow ends up capturing the bounce and soft acoustic tones of 90s sweetie-pie-pop.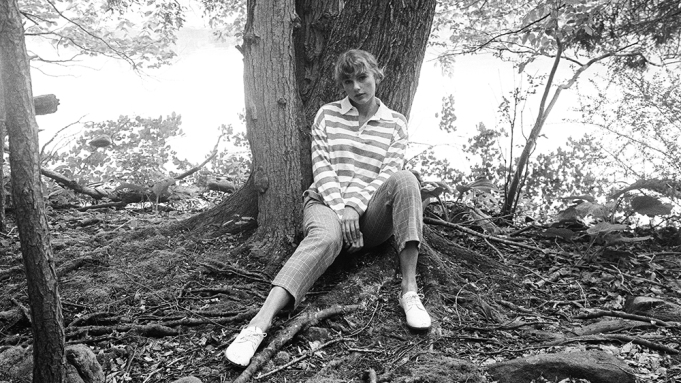 57. Taylor Swift – Folklore
Taylor once rolled her eyes at an ex-lover who'd make a point of listening to an "indie record that was much cooler than [her's]", but lo and behold, out of the blue or perhaps, given Bon Iver's involvement, out of the woods comes Folklore – Swift's chart topping moment of indie introspection. The sudden shift in palette and tone is both shrewd and disappointing in the same breadth. Swift's winding, knife-twisting songwriting is allowed to shine and luxuriate in these wide-open and subdued spaces. There are few distractions and no gimmicks to draw the ear away from Swift's words. Her tales are rich and only occasionally trite as she walks through the wreckage of failed relationships and old friendships with a straight-faced poignancy not seen in her songcraft since "All Too Well". Folklore's verses are imbued with the wisdom of an artist no longer in a rush to get to the point. Themes can develop glacially as Swift is afforded more room to articulate herself through metaphor, be it an underappreciated-but-comforting cardigan or the glittering mirrorball she transforms herself into to better reflect her lover's desires.
Sadly, for every revelatory moment or songwriting breakthrough, there is ample baggage brought on by Swift's conversion to soft-indie folk. In an attempt to capture the aesthetic (and to perhaps unintentionally satirize the genre's failings), Taylor has forgone the incisive and addictive choruses that made her the world's biggest pop star not named Adele. Instead, she has embraced meandering hooks that project a vague sense of sophistication. Unfortunately, these choruses are tasteful in the exact same way in which white walls exude good taste. They are universal acceptable, unlikely to provoke raised eyebrows or uncertain looks, but they express nothing whatsoever and represent an abdication of the creative impetus. More often than not, Folklore would hit harder if Swift abandoned these placid hooks all together and just let her spidery narratives spread out in enticing and wayward directions. Swift hasn't remotely lost her touch ("August", for example,  is latticework of layered pseudo-hooks and "Betty" is better still), instead by trying to embrace a new genre she's instead mimicked the tedium that often grips thoughtful, but uninspired second album offerings. Equally, there are moments where Swift reflects Lana Del Rey, either tonally ("Seven") or in terms of narrative ("The Last Great American Dynasty"), unfortunately Swift never adopts the sordid nastiness of Ultraviolence and instead handles her subject matter with the kid gloves of a gossipy insider.
The at times bloated Folklore isn't without it's flaws, but it nevertheless represents a high water mark for Swift the storyteller by blending the pace and acerbic punch of her pop with the rolling narratives of her country roots and newfound spacious and earthy yearning for a halcyon yore. The x-factor is a more existential, introspective and expansive sense of distance that the indie-folk format affords her. Taylor is no longer caught in the onrush of celebrity; she has discovered perspective and disdance. The sharp elbowed reportage of old is replaced by the voice of wiser woman talking the long view. The threads of youthful naivety and rustic charm sit side by side with the calloused skin and all-seeing-eye of a Hollywood survivor. In this light, Folklore is both the most compelling (lyrically) and occasionally dreary (compositionally) record in Swift's oeuvre.
56. DJ Diaki – Balani Four (Electronic)
The dancefloors of world might lay vacant thanks to Covid-19, but even before the virus's arrival the sound of the club was beginning to evolve. Africa was beginning to exert its influence. The world of hip hop has already bent to Afrobeat's will, but now the sound of Malian street parties is transforming the monotonous metronomic beats of the Europe's club capitals. DJ Diaki deals in polyrhythms that shake so remorselessly they force every particle in the atmosphere to vibrate at a frightening pace. Balani Fou is an all out assault, or at least that's how it feels if this is your first exposure. The bpm is, for a lack of a better term, fucking insane. The rhythms are layered so densely that there is next to no room to breathe. On the surface, it's an anxiety inducing nightmare, but just give it five minutes. Suddenly, either time will slow down, or your brain's processing power will catch up. Either way, the human body attunes to these light speed beats and, not only to the mysteries of layered compositions reveal themselves, but you'll find yourself wanting to move. The instrumentation might be impossibly rapid, but it doesn't feel compressed. These grooves miraculous manage to sink in. Loops that feel farcically fast, soon come in hypnotic waves, perfect for getting lost in the moment.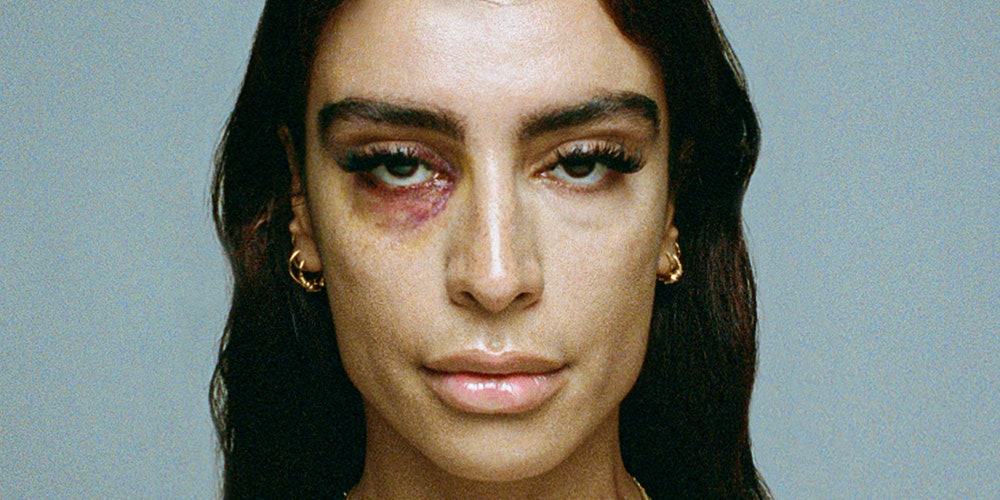 55. Svedaliza – Shabrang (Electonic/R&B)
Sevdaliza is one of those rare artists who not only arrives fully formed, but who appears to have the clearest possible understanding of both what they wish to create and what they want to express. Shabrang feels masterfully composed, the product of both great care and consideration, but never accident. Sevdaliza is intent on exploring agony and renewal in not only her own terms, but her own sonic world. Shabrang is full of icy distances and long drifting sonics that verge on the ambient before they are punctured by coy flourishes of guitar. The result is less a beat or a rhythm and more of a slowly shifting landscape for Sevdaliza's vocal to inhabit. Suffice to say, her lead vocal performance is stunning, even in its understatement. Less an album and more an act of modern-day mythmaking, Shabrang feels totemic and far-reaching even when its vocals remain hushed or half-yawned. The sense of equilibrium is key, even when Sevdaliza experiments and toys with the extremes of her tumbling uneasy sound, everything feels perfectly positioned. Piano lines, guitar licks, chilly grooves, strangely funky keys and looming strings arrive exactly on cue. This might sound predictable, but it is anything but. Shabrang is as satisfying tonally as it is uncomfortable lyrically. If Sevdaliza is stately in her delivery and detached in her narrative drift, then her arrangements are subtly dynamic. From lazer fire to country guitars, seemingly any sound can feel at home on Sevdaliza's scorched earth planetscape.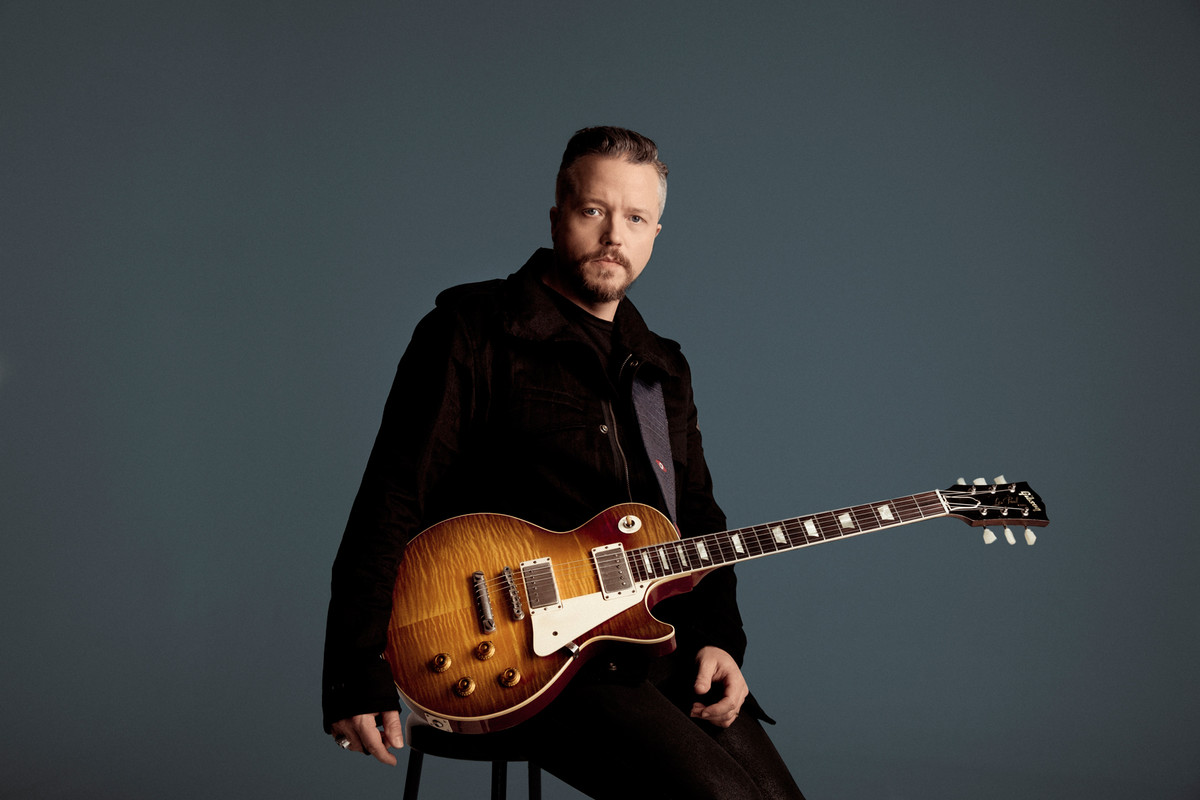 54. JASON ISBELL & THE 400 UNIT – REUNIONS (COUNTRY)
Jason Isbell is an artist who speaks profoundly to the moment. On The Nashville Sound he waded headlong into world of modern masculine and working class woes to produce a balanced, profound and tender album driven by cracking country rock and shrewd balladry. Its successor, Reunions, is more opaque by way of comparison; it is less direct, more personal and more understated in its compositions. He doesn't take aim at Covid-19, Black Lives Matter or any of our contemporary political quagmires, instead Isbell's soulful self-reflection feels perfectly attuned to one of the most confusing, uncertain and mistrustful periods in American history.
Reunions is a shrewd title for a collection that details an array of souls cut adrift, lost in the turbulence of lives where their sense of agency and certainty has long since evaporated. Underwritten by sorrow and charged with an illusive thread of optimism, Isbell's evocative vignettes capture the feeling of being cut adrift so adeptly. Starting with the child seeing his life upturned by divorce, the album ends with Isbell reflecting on how the rock and roll lifestyle (that was the dream of his youth) now sees him separated from his wife and child for months at a time. Like Springsteen in his pomp, Isbell never lays it on too thick – each heart-wrenching image or resignation is counterpointed with a warming reflection and a sumptuous guitar solo. The Reunions themselves remain tantalizingly out of reach, but their prospect alone gives Isbell and his protagonists all the uplift they require to endure.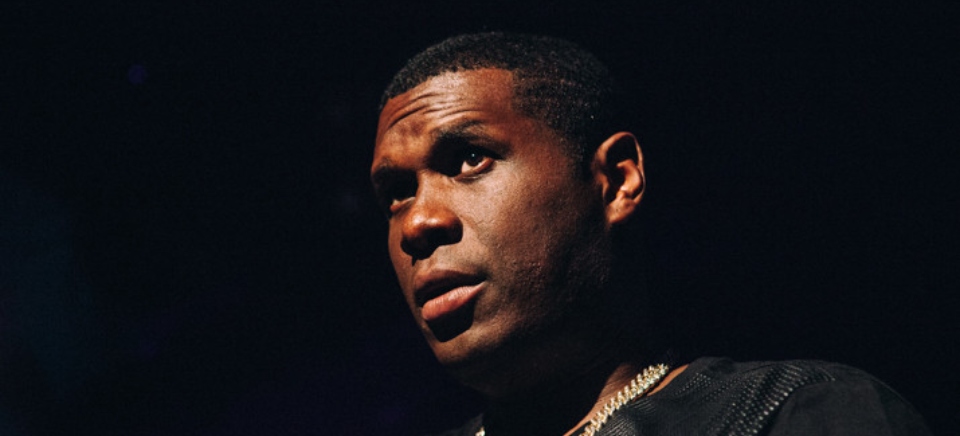 53. Jay Electronica – A Written Testimony (Rap)
So, was it worth the wait? Well yes and no. As an event, A Written Testimony couldn't possibly hope to satisfy 13 years of anticipation, nor could it hope to deliver on the near mythical shadow Jay Electronica has cast over modern hip hop. A Written Testimony or Jay Electronica's debut TBA, has been the most anticipated hip hop debut of the decade. "Wait until Jay Electronica drops, though", has almost become a meme, so there is little chance of this LP actually pleasing the vast majority of hip hop fans, presuming they are even bothering to listen at this point. Fittingly, A Written Testimony doesn't feel remotely like a debut. This is in part because Jay Electronica comes hand-in-hand with Jay-Z. The two voices intertwine and invigorate one another. In this sense Electronica's debut feels less like his grand statement and more like that latest post-retirement reinvention for Jay-Z, a luxury brand boss-level rapper in an age of street-level protest and unflinching reality. The two Jay's are inseparable, their bars interwoven as Electronica floats above the struggle with a bird-eye's view of the insanity, while Hova feels more invested in the streets. Rather than providing a contrast to one another, the rapper's feel like two sides of the same coin. One whose walked the walk for better or worse and the other whose been analysing the struggle from origins to modernity.
Despite the appearances of Travis Scott and The-Dream, A Written Testimony offers no concessions to the mainstream and instead thrives on hypnotically minimal pseudo-jazz loops, Parisian drift and eerie silences. In one sense it's a fusion of the modern embrace of the black musical diaspora and the distinct NYC obsession with minimalism and bars. Jay-Z certainly deserves his due, this is a late career flex: a defiant blend of stadium-sized bravado ("I'm the immaculate conception of rapper-slash-hustlers") and high-minded wordplay that would demand the respect of both Ka and Nas. Electronica provides the shock, his lyrics are unflinching in their criticism of Western culture ("Some ask me, "Jay man, why come for so many years you been exempt?" 'Cause familiarity don't bring gratitude just contempt and the price of sanity is too damn high just like the rent"). Ultimately, A Written Testimony represents a triumphant double-act and a record that old-heads will likely cherish for years to come. Jay Electronica has failed to deliver a true game changer, but, honestly, who cares? A Written Testimoney is a compelling, haunting and thoughtful rap album – and sometimes, that's all you need, even if isn't exactly what you expected.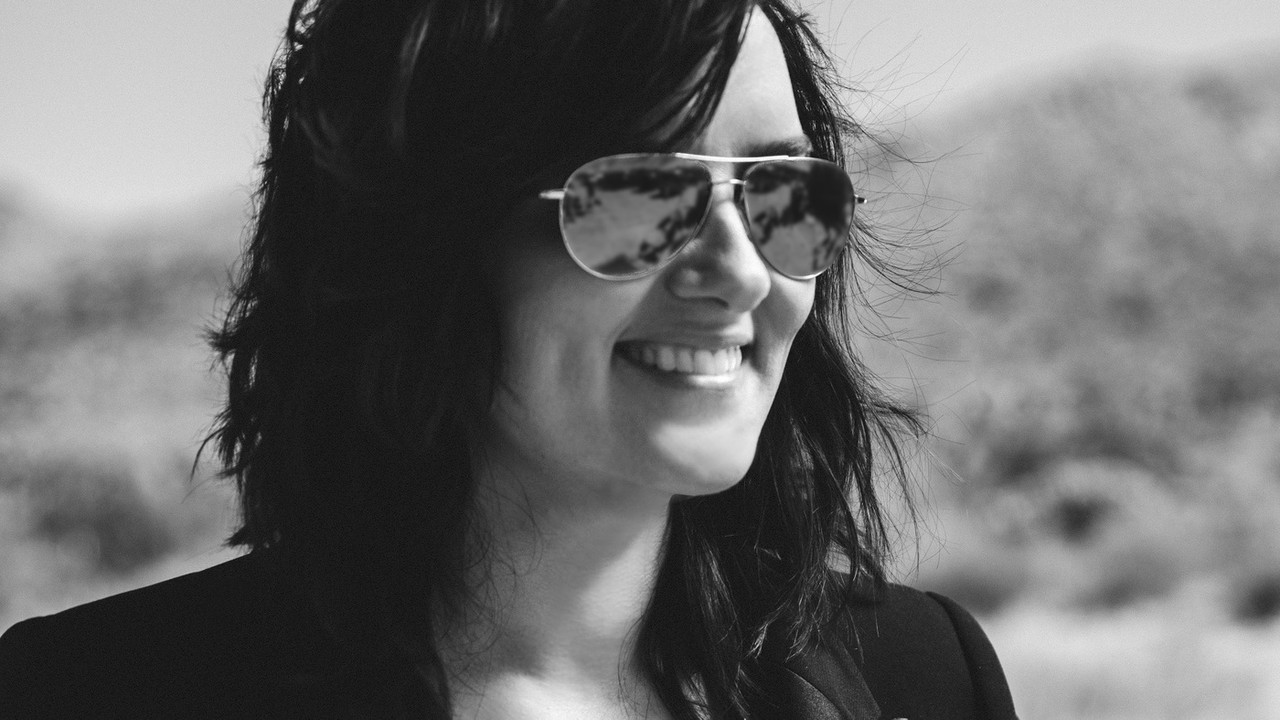 52. Brandy Clark – Your Life Is A Record (Country)
"This young man's town's just watching me get older, and the songs I sing don't feed my kids and wife". Believe it or not, that devastatingly depressing insight into the mind of aging songwriter trying to keep her head above water is just an aside from "Pawn Shop": a track that tells the story of a woman selling her wedding ring to fund another chance a country stardom. Your Life Is A Record is coyly written modern country classic. Brandy Clark is living in a bad record, broken-hearted and stuck on the road, but she has a wonderful habit of inverting even the most timeworn of tropes. The entire album is full of devastating barbs aimed squarely at the songwriter herself. The crushing apology that her lover refuses to hear, "I'm sorry I'm not who I was when I met you", sits at the center of the album, but Your Life Is A Record never threatens to become moribund, because Brandy Clark's depression is lined with snarky humor. Randy Newman joins her to lament an ever widening class of down-on-their-luck citizens waiting for a change of fortune, while "Long Walk" proves wonderfully spiteful. Ultimately, Clark's wry eye and deft turn of phrase ensures that even as she approaches her heartbroken nadir, she remains a warming and cheerful travelling companion. Brandy is moving on without denying the love she felt. "Who Broke Whose Heart" makes clear that there's no sense in score settling, but it's equally churlish to pretend you never cared in the first place.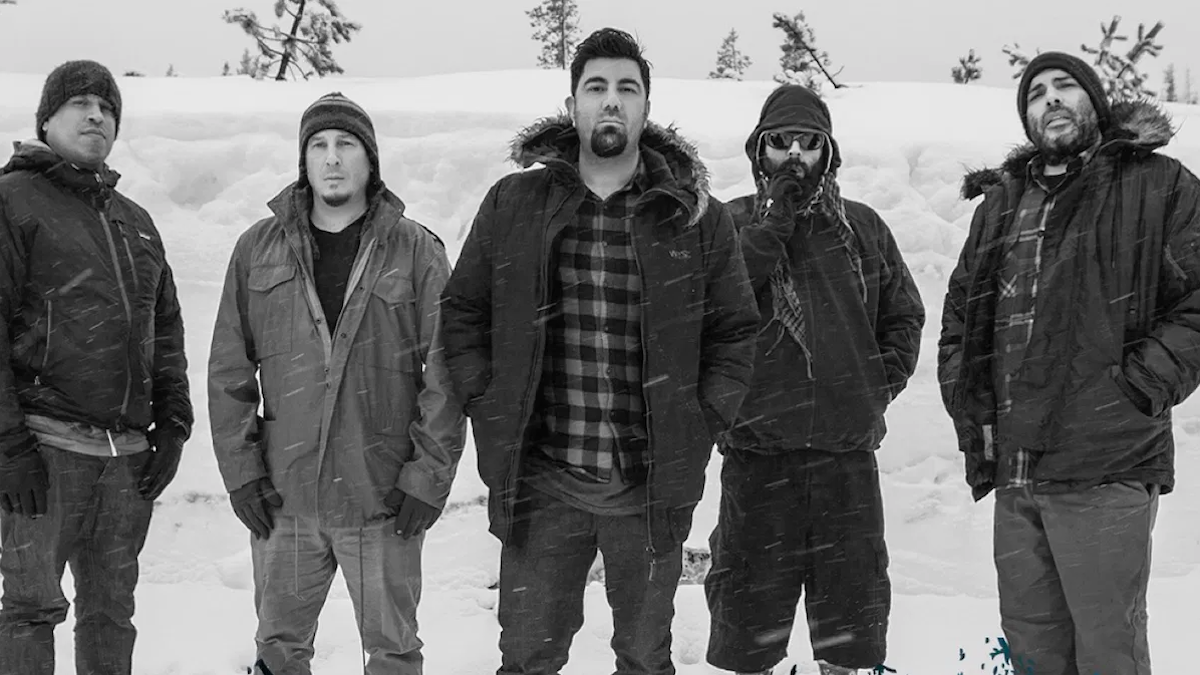 51. Deftones – Ohms (Metal)
There's no hiding it, I'm a late convert to Deftones, while it would be churlish to deny the impact and innovative nature of the 90s records, they just never inspired me. However, for whatever reason, starting with 2016's Gore and now the stunning Ohms, I've become a fully paid-up member of the Deftones appreciation society. In a world defined by political polarization, outrage cycles, and an entire reaction industry who make their money cynically stoking the fires of division on both sides of the aisle, "Genesis" feels essential. "I reject both sides of what I'm being told, I've seen right through, now I watch how wild it gets, I finally achieve, balance". It's not only spiritual or subconscious balance that Deftones have achieved, their music has never sounded richer or more luscious. Squealing, slamming barrages of guitars and feedback skid and ripple towards the listen in grooves destined to entice. Ohms genius lies in its ability to retain the muddied, smeared and drained aesthetics that defined Defones' classic sound, while riding these glorious rhythms and grooves that truly belong on the dancefloor. This is some seriously sexy scuzz. Chino feels right at home. He inhabits the contradictions of Deftones' sound. He drones and drifts, slipping between euphoria, despair and distance with enigmatic aplomb. Ohms sets Deftones' stall out as not only a great an essential metal band, but as avant garde artistes controlling and contorting raw sound into a hypnotic and alluring spectacles of post-teenage angst.

50. Miley Cyrus – Plastic Heart (Pop)
Miley Cyrus is an old-fashioned popstar. That might sound like a strange sentiment, considering she's perhaps most famous for either being Hannah Montana or twerking her way through the 2010s. However, for all her performative wildness, she recalls the Chers of this world (or the Billy Idols and Joan Jetts, who feature on Plastic Hearts) in the sense that she is utterly unafraid to release some truly dreadful records. Miley becomes infatuated with a sound, whether it's glossy roots revivalism (Younger Now) or abhorrent psychedelia (Miley Cyrus & Her Dead Petz), and throws herself headlong into its embrace. The results are predictably shambolic and, at times, unsatisfying for her fans, but she's not pulling her punches and any sense of calculated chaos or crafty experimentation is obliterated by the sheer messiness of it all. So why exactly are we talking about bad albums on an end of year list designed to celebrate the best of the best? Well because it is Miley's reckless nature that allows her to truly hit it out of the park when the stars align. Like a boom-and-bust slugger, Miley deals in homeruns and strikeouts, and Plastic Hearts clears the fence by some distance. The country songwriting flair that remerged on Younger Now is blown out to the wildest 80s rock and pop extremes. This time there is no restraint and new concessions to tastefulness as Miley does her best job of delivering a sordid, leather-studded pop/rock onslaught of Freddie Mercury-sized proportions. Too dramatic, too saccharine, too bombastic, and too damn catchy: Plastic Hearts is too much in the best possible sense. Did you really think a lockdown could hope to dampen Miley's buzz?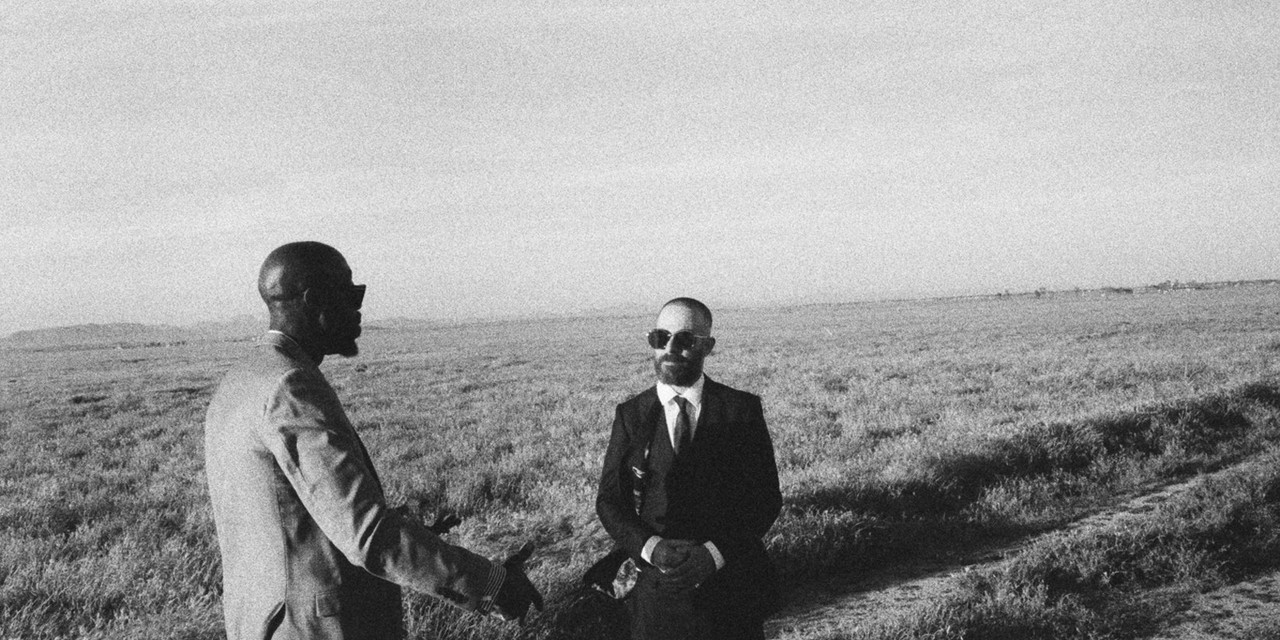 49. FREDDIE GIBBS – ALFREDO (RAP)
After another a stellar outing alongside Madlib (Bandana), Freddie Gibbs returns to his solo career with considerable aplomb. Alfredo might just be Gibbs most accomplished release to date. His detailed narrative-orientated bars remain as steely and tightly coiled as ever, but the big leap forward comes in the form of his composition. Gibbs is still a boom-bap throwback uninterested in the genre breaking experimentation of modern hip hop, but on Alfredo, producer The Alchemist has forgoed a series of haunting still pseudo-beats. Rhythm and groove have been stripped away as harrowing jazz influenced notes hang against an eerily silent backdrop. Guards are immediately raised and an anxiety takes hold as Freddie Gibbs steps forward to fill this ominous void. Luckily for us, Gibbs has bars for days as he explores the street level brutality of the drug trade ("Fentanyl, got a gas mask when I make dope/I done seen a lot of OGs catch a table tryna taste dope") and reflects on his escape ("right back in the trap, these niggas bringin' out the old me/I'm tryna live to ninety-three and see the old me"). The eerily beautiful calm of The Alchemist's production and Freddie's unrelenting intensity should jar, but Alfredo feels perfectly pitched for reminiscing about the rapper's unfeasibly harsh come-up.
48. Jeff Rosenstock – No Dream (Punk)
Jeff Rosenstock is a force of nature. He is tossing off anxiety ridden and political incisive punk music with such ease that it makes you wonder how the image of the tortured artist ever came into existence. No Dream is every bit as vital as Post- and Worry without feeling remotely repetitious. The hooks are urgent and insistent, Jeff's songwriting speaks profoundly to the moment ("splash a tidal wave of blood into the street, weaponizing what's left of your empathy") and his twitchy intensity continues to both amp up and ring true. Rosenstock makes this voice of a dislocated and dissatisfied generation shtick look so easy that fans and critics almost take him for granted. Rosenstock says more in two minutes than most artists can muster in an hour. "Nikes (Alt)" is a perfect example; a wild critiqued of the commercial pressures to chase supposedly luxury fashion even as you struggle to pay the rent. In a blink of an eye, Rosenstock has not only diagnosed, dissected and satirised the problem, he's turned the crosshairs on his own complicity. Not strictly a minimalist, when Jeff decides to cut loose he's capable of producing heartbreaking works of neurosis. "Ohio Tpke" offers a beautiful sentiment: the rush of anxiety and loathing in the face of coming home to the only person who can truly alleviate his loneliness and despair. Rosenstock greatest gift might be his ability to sound like he's having the best time of his life and the most cripplingly of mental breakdown simultaneously. "Scram" should be a raucous throwaway, but even when Rosenstock leads the crowd in a "woah-ah-oh" chant it feels as if he's on the verge of crawling up into a ball and screaming. Honestly, if Rosenstock were less prolific, albums as brilliant as No Dream would have a chance of sinking in and catching on.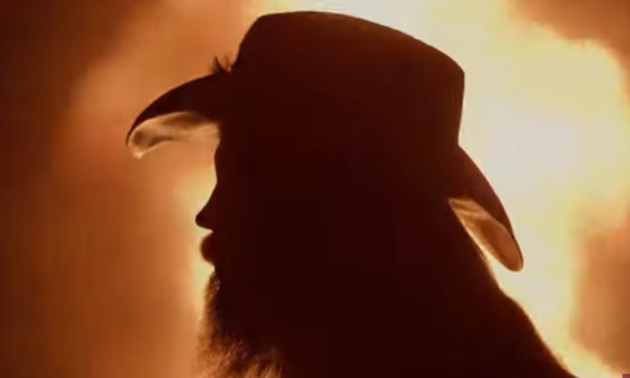 47. Chris Stapleton – Starting Over (Country)
Chris Stapleton is in the pocket. The country superstar, who defied country radio and its aesthetic strictures with only the power of his rich howling vocal and a classic songbook, finally feels comfortable with his newfound superstardom. If the Music From A Room series felt like the work of artist who had no interest ruling the country roost, then Starting Over is the product of a songwriter who is wholly comfortable in his own skin. Sitting harmoniously between the whiskey soaked, bleeding-gum classics, the feel good rock of ZZ Top and the dark-edged romanticism of the outlaw country, Stapleton delivers a set that feels poetic and tender-hearted. Stapleton is certainly happy to rock out riding creeping fuzzed out riffs, but he's at his best with a tear in his eye and a glass in his hand. The title track is a beautiful little ditty that thrives on its unfussiness, while "Nashville, TN" is sublimely judged breakup with a scene, a sound and city that has lost its allure. At this stage of the game, Stapleton is in complete control. His vocal is so rich and dexterous as it slithers between weary resignation and honeyed tenderness, that he could bring a tear to the eye crooning his way through the Oxford English Dictionary. Starting Over might have its cornier or more conventional moments, especially when Stapleton dials up the rock, but there's no sense denying the quiet sincerity of this winning collection.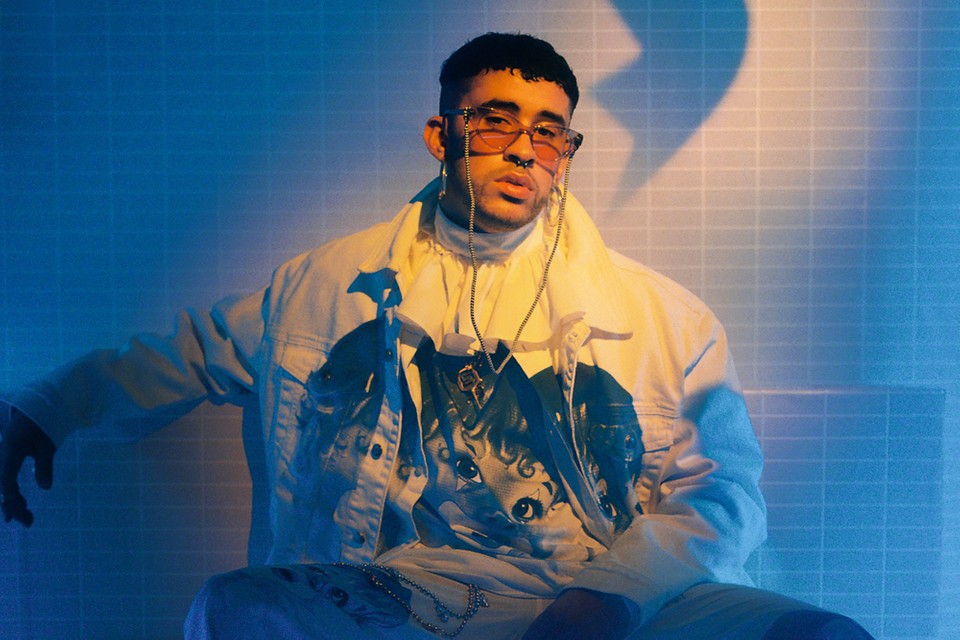 46. Bad Bunny – YHLQMDLG (Rap)
Time to lay my cards on the table, I have always been a raggaeton sceptic. The sound is a delight in the club when drinks have been downed and inhibitions relinquished, but in the studio setting it has always felt-limp and hollow. Bad Bunny and YHLQMDLG haven't so much changed my mind, this record is an hour-long irreverent party, but amid the hip shaking and throwaway fun it proves impossible to deny either Bunny's charm or the ambition of this chart ready conversion. Bad Bunny clearly has the bit between his teeth even as he projects the most laid back and dismissive of machismos. YHLQMDLG is his attempt to follow in Travis Scott's footsteps by taking the sound of the world's clubs (back then it was trap) and blowing it up to the most preposterous of extremes to create a pure pop product that luridly leaks between professionalism and rank amateurism on one hand, and avant garde innovation and mainstream reduction on the other. Scott feels like the most compelling comparison, not because there is much in the way of sonic similarity, but because both artists feel bold and dynamic, like they are leading the charge for a new generation of creatives, while remaining remarkably anonymous and rarely being the most intriguing artist on their own records. Bunny spits bars relentlessly and is never short of content, but who is he? What imprint does he actually make? He's a vibe and that's more than enough for now, but time will tell if Bunny has the guile to transcend the sound of the past two summers.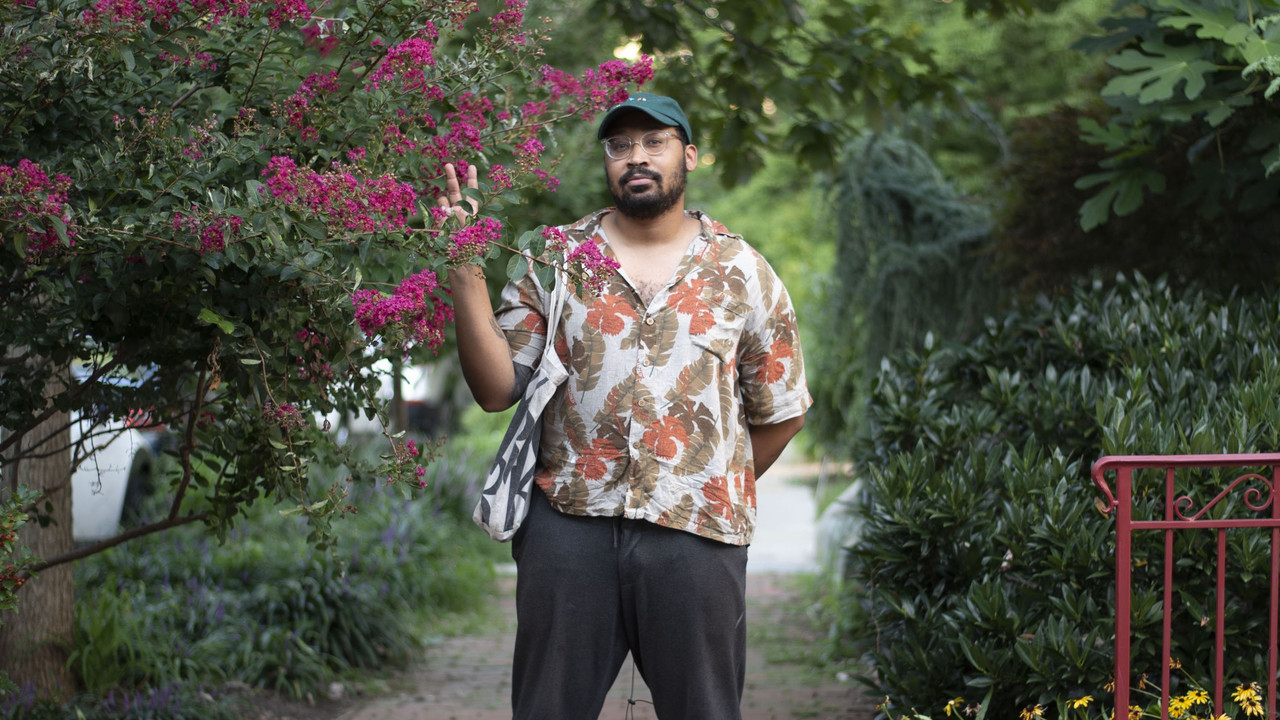 45. Bartees Strange – Live Forever (Indie)
Bartees Strange is a curious proposition. Live Forever, his stunning debut, seems to represent both the boldest and most dynamic impulses of auteur genre-bending as well as a distinctly teenage and defiantly indie impulse to transform recklessly scribbled diary entries into hit songs. Strange's music is both scratchy and serene, masterfully composed and rashly slapped together. Live Forever is the product of a genuine love of the indie rock and roll of the 80s, 90s and 00s, but also a deep understanding of black culture, from hip hop bravado to improvisational jazz. Fusion sounds are often fraught with pitfalls, from Grindie fads through Jamie T's competence, all the way to The Specials' brilliance. Bartees Strange is tentatively brilliant, there are glimmers of the next great rock sound to be found on Live Forever, but there are also moments of generic wailing or middle of the road pleasantness in the Editors' mould. At times the compositions prove more nuanced than their composer. Bartees flails towards naked bleeding emotion and pithy sentiment, he misses his mark more often than not, but it's the effort that counts. Live Forever feels urgent, soulful and, despite its incredibly ambitious arrangements, unresolved. The best is may be yet to come.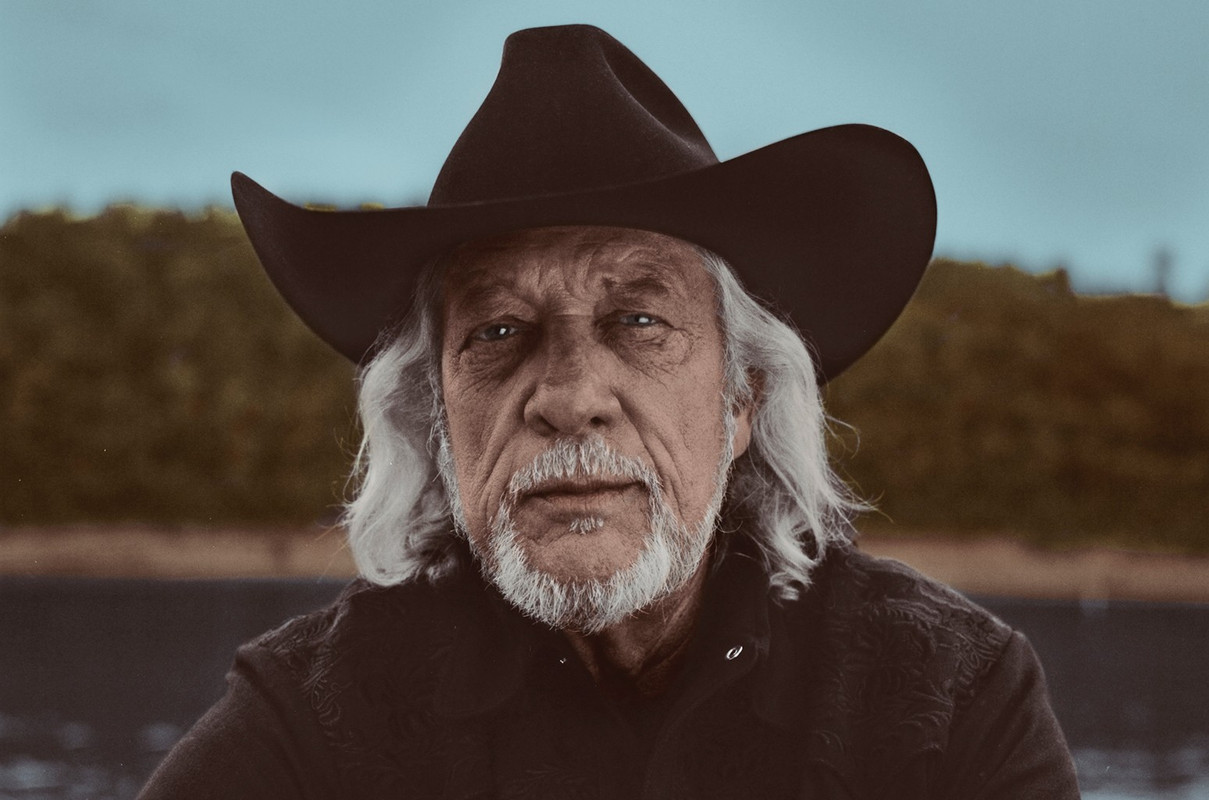 44. John Anderson – Years (Country)
Dan Auerbach of Black Keys fame has ensconced himself in the heart of Nashville and built a small empire pulling the strings behind the scenes and in the booth. Recently he reached out to one of his great heroes and inspirations, John Anderson, and the unlikely pair set about writing together. The result is Years, a staggeringly gentle, sentimental and silky collection of endearing songs that thrive on simplicity. Neither Anderson nor Auerbach are interested in overwriting, let alone showing off, instead they indulged in sweeping romanticism. Anderson isn't Leonard Cohen or Bob Dylan, he isn't crippled by regrets or burdened by neurosis: he's happy and thankful. The production is proudly quaint and the instrumentation is full of TV-movie sentimentality, they swell with alarming regularity, but that's the entire point. Anderson is a man who is happy to be alive and he wants to write grandiose country ditties-cum-ballads celebrating the art of survival. "Don't look back in sorrow" is Anderson's mantra and even when his eyes begin to water, he never loses sight of the bigger picture. Suffice to say, Years is an unexpected marvel and collection of short and thrillingly swift songs that feel full-bodied, long-lived and well-loved.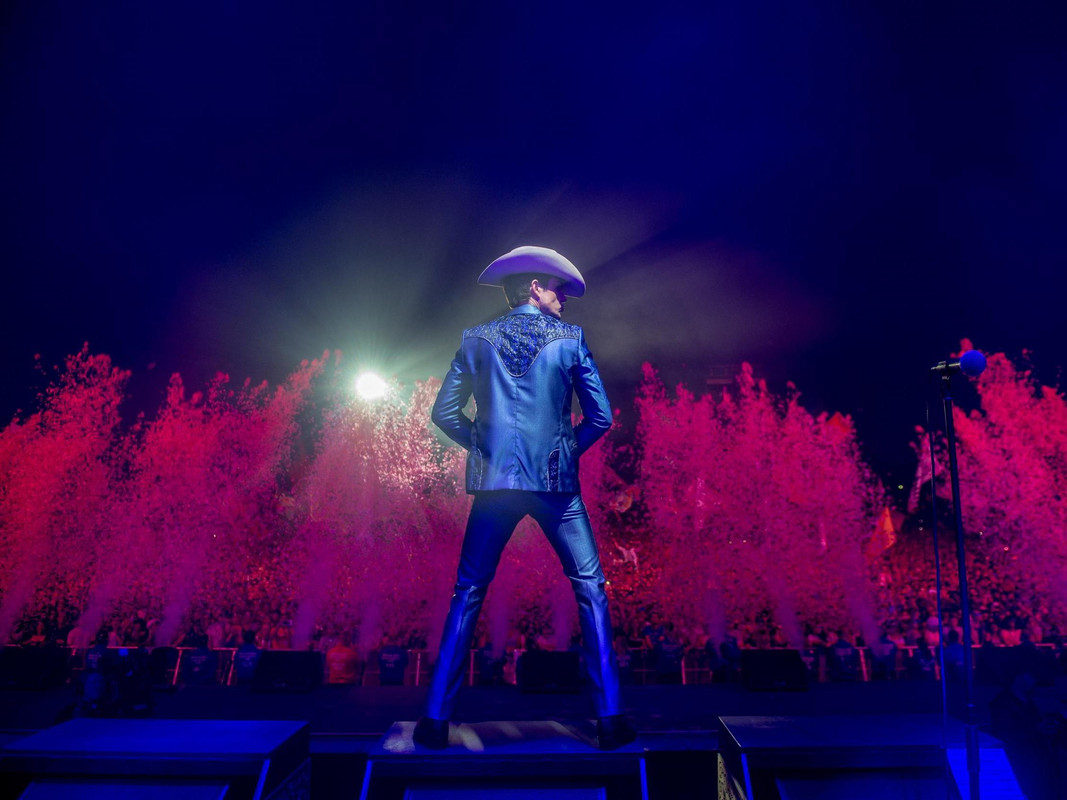 43. The Killers – Imploding The Mirage (Indie)
Fittingly, Imploding The Mirage concludes with a series of standalone aphorisms that hit ungodly hard as Flowers, yet again, sets his sights on a life wasted merely getting by: "Guess it comes with age, you start to worry about the time theft, how much of it you got left". The Killers' key revelation is delivered in a delightfully daffy fashion. Over a slice of cod-calypso the band cry "WE'RE ALL GOING TO DIE" before Flowers soulfully sweeps in with an eternal truism: "but when they're closing up the door, nobody wishing that they worked more". Having promised to stand by their lovers' side as death approaches, The Killers decide to close the album with its farcical title track. Flowers skips and soars through a verse full of all his most hare-brained rhymes before ploughing headlong into a chorus that sees the singer going bigger and bigger and bigger still in search of a suitably theatrical crescendo. It's a ridiculous slice of escapist cheese, but knowingly so.
What to make of an album that is preposterously ambitious, both badly and brilliantly written, big on heart but light on detail and, what's more, a Killers record with no killer singles? Well truth be told, as a start to finish experience, it is by far and away the band's best work. Imploding The Mirage is a headrush of showmanship from an unflappable frontman backed by a band willing to blend the even most ill-advised of sounds into an All-American tapestry. Individual songs might be lacking in nuance and heavy on worn out tropes and gift shop clichés of Americana, but the album of as a whole speaks profoundly to escaping the norm and standing resolutely by your lover's side to his or her dying day. The blending of European indie and dance influences into the world of Springsteen and Kristofferson is utterly thrilling, ensuring that the compositions may have the subtlety of a wrecking ball, but they are unwritten by a surprising diversity of sound. The Killers, perhaps for the first time, can stand as true album artists having produced a compelling and searing 42-minutes of music that rewards repeated start-to-finish listens and defies either shuffling or playlisting. Read The Full Review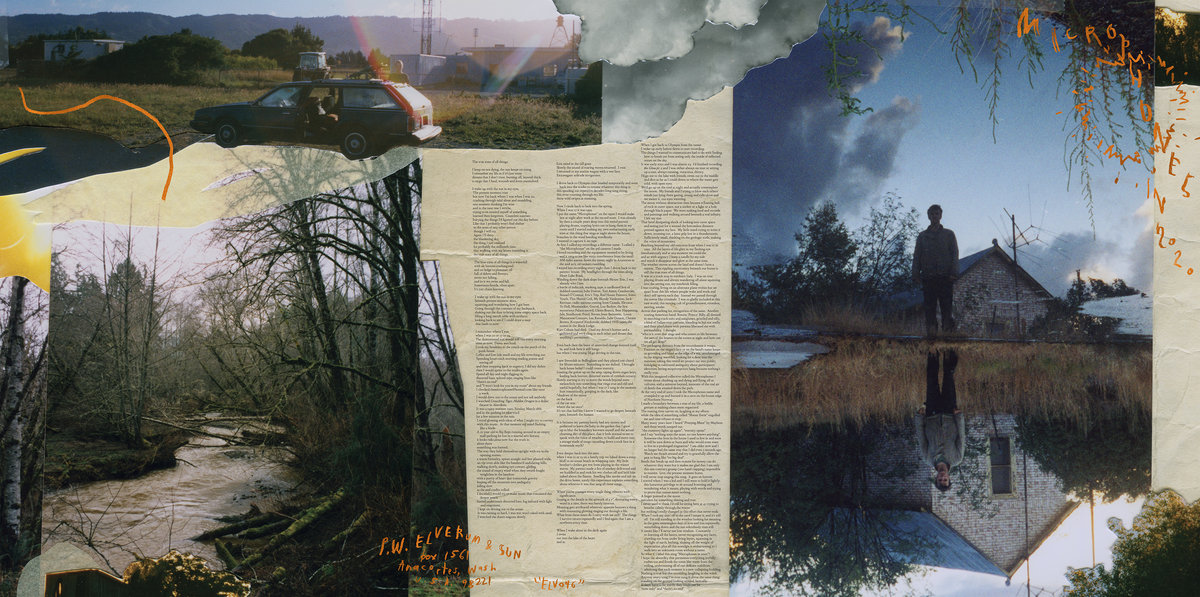 42. The Microphones – The Microphones In 2020 (Indie Folk)
After documenting the day-by-day brutality of the mourning process without even a whiff of sentiment or romance as Mount Eerie, Phil Elvrum has revived his old moniker, The Microphones, to escape the mundane drip of grief. Microphones in 2020 is hardly an album at all. It is one long 44-minute composition; a hypnotic looping acoustic strum rings for seven straight minutes, lulling the listener into a compliant malaise as Elverum lays a series of photographs before his audience. This sense of stationary motion, being held in place by movement itself, is fitting for Elvrum's slow reflections on living, or rather existing, and art making ("The true state of all things is a waterfall with no bottom crashing end and no edge to plummet off").
In a slow gentle migration the track grows in intensity, but Elvrum himself hardly notices, he trudges through his narrative unmoved. He has travelled from his ultimate destination, mourning alone while caring for his children, back to the very beginning: sitting in the theatre, being inspired by cinematography of Crouching Tiger Hidden Dragon to make art of his own. He names his band, sets up an email address, finds inspiration, captures the incredible buzz of creativity and then watches it fade as innovation becomes his norm. The waterfall soon becomes a river, a long thread that connects his past to his present, the search for being and expression, however forlorn or pitiful.
This tender and transfixing autobiographical journey into the heart of creation concludes with two profound statements that capture Elverum's flair for both elegiac expression and pretence crushing bluntness: "Each moment is a new collapsing building, nothing is true, but this trembling, laughing in the wind" followed by "Anyway, every song I've ever sung is about thee same thing: standing on the ground and looking around, basically".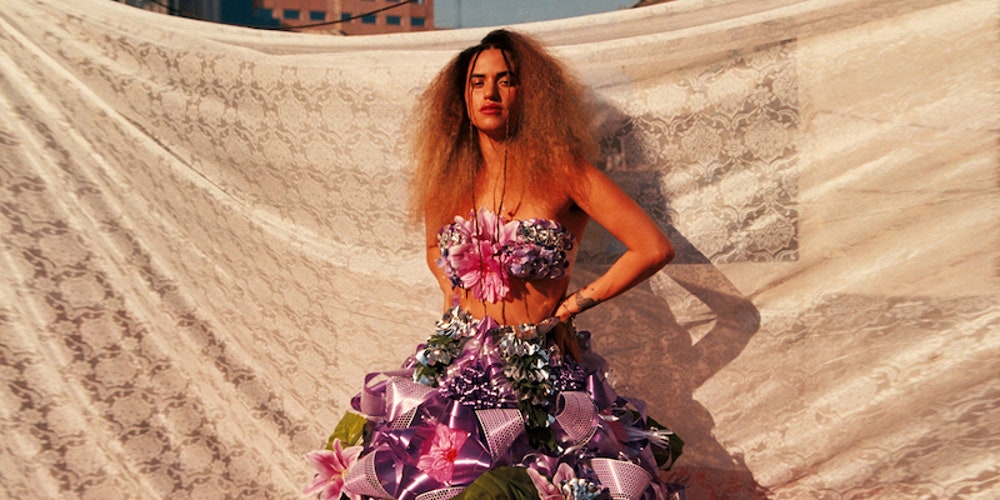 41. Empress Of – I'm Your Empress Of (Alt-Pop)
The fittingly titled I'm Your Empress Of feels like a return to the giddy early days of Lorely Rodriguez career. Self-made and self-produced, the album captures the raw excitement of the Honduran-American's breakthrough singles, not in sound (not remotely), but in their urgency. Empress Of feels entirely in control of her vision as she blends unguarded narratives and reflections on her heritage with some of the most sumptuous and tasteful electronic grooves of 2020. "Every apology got worse, an anthology of empty words", this is Lorely's highwater mark as a songwriter. I'm Your Empress Of cuts deep without feeling self-serious or abrasive. Instead, these immaculate hybrids of gentle house and glittering disco take flight around the most cripplingly vulnerable of lyric sheets. The two extreme should be unreconcilable, but not for Lorely. She feels unburdened, perhaps because she's freeing her heart and soul while she dances her arse off in a bedroom disco of her own making. Welcome to neurotic escapism and carefree obsession, it's almost as if the music that moves her hips, looses her lips. "Love Is A Drug" might be a throwaway groover, but it highlights the sense of abandon that drives this collection to new heights: "I know love is a drug, I know money is a drug, I know sex can be a drug, but I just wanna be touched". Lorely is choosing to give herself over to the moment in spite of her better judgement. Following in Robyn's footsteps, Empress Of showcases power of exorcising the demons of a crippling breakup on the dancefloor. Truth be told, the album is best encapsulated by Lorely herself:
"I wrote the lyric "I feel myself destructing: and wondered if it was too cheesy. I think a lot of this record is saying things and then being like, "Oh, can I get away with saying this?" And then you're like, "Yes, I can," because the beat is so tight and the feeling is there. The voice convinces you that its real."