The Top 100 Albums Of 2018 (20-1): Kanye West & Kid Cudi, Ariana Grande, More
December 24, 2018 | Posted by
The time has come, the countdown is at its end and we must now reveal the actual album of the year, but, before the grand unveiling, there is still time to catch up on parts 100-81, 80-61, 60-41 and 40-21.
20. Oil Of Every Pearl's Un-Insides by Sophie
Genre: Electronica
Sophie has come a long, long way. She was thrust into the spotlight when Scotland's maximalist scene quickly gave way to PC Music, but her music was wrongheadedly dismissed as a cloying fad. Not only did her alien sweetness and metallic clatter lead to a selection of subversively saccharine hits, they paved the way for her opus: Oil Of Every Pearl's Un-Insides. This is an album that mutilates expectations. It starts with a classic 90s girl pop weepie ("It's Okay To Cry") about holding back the tears and how true love is found on the inside, rather than exterior, but contrasts it with "Pony Boy", a merciless pseudo-industrial banger. The vulnerability is suddenly turned on its head, sure it's okay to cry, but not at the tenderness of her love, but from pain and pleasure of being brutally penetrated by a domme. From there on in the album never takes backstep. If there's any justice Oil…  will become a camp classic, but it's more than that: this rich, atmospheric and attitudinal music rewards deep listening as beats and hooks remerge at the most unexpected of moments. Ladies and gentlemen, prepare yourselves for a candy coated bondage rave aboard the Zenomorph's mothership.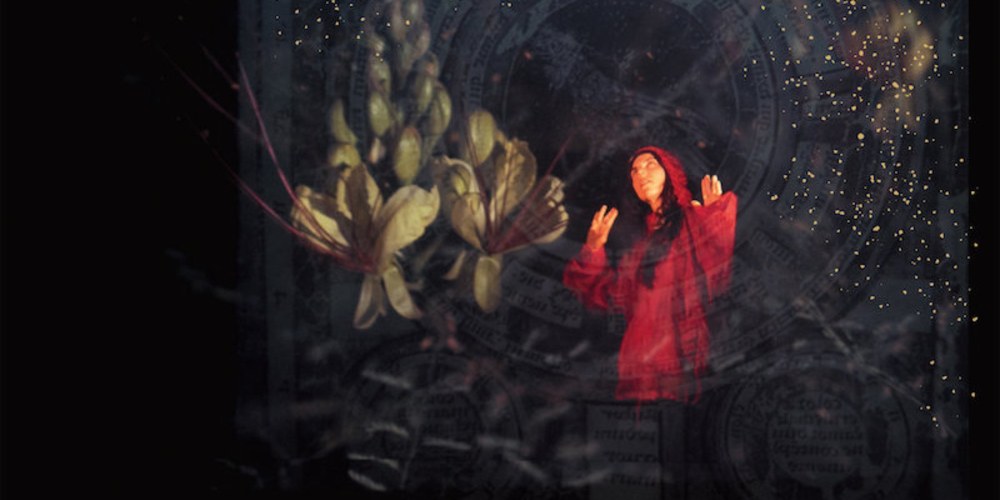 19. Aviary by Julia Holter
Genre: Art Pop
Thought the Julia Holter who produced the eccentric, oppressive and beautifully obtuse Tragedy was long gone? Think again. Holter may have taken tentative steps toward a broader appeal on 2015's magnificent Have You In My Wilderness, but Aviary puts her firmly back in the avant garde auteur category. This isn't necessarily reason to celebrate. The heart-breaking tunefulness she was beginning to develop had real legs. What Aviary offers in its stead is an ever-changing world of mutating sound. The album groans and swirls, stops and starts, pitching and re-pitching, stretching and reshaping sound into elegant and ghastly new forms. Even in her most beautiful and straightforward moments – take the gorgeous spectral opening of "Chaitius" for example – the music will linger unexpectedly, drawing out echoes and strains that alter moods even as they entrance. Few artists know how to entice and alienate quite like Holter. The listener always feels like a stranger in a new a mystical world, welcomed in reassuringly enough, but always kept on edge. Is she putting us at ease or pulling the wool over our eyes? should we be allured or freaked the fuck out? When you expect her vocal to charm, she speaks in the detached artificial cadence of a computer trying to simulate a "neutral" tone – when the arrangements are peculiar; Holter often finds her most classically beautiful voice. Aviary is a head-trip, too long and diffuse to be a unifying masterwork, too wondrous to be dismissed.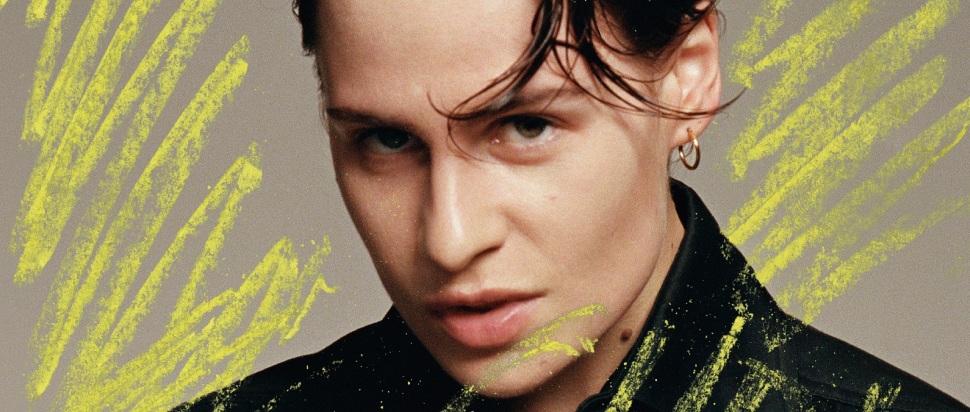 18. Chris by Christine and The Queens
Genre: Pop
Christine and The Queens are leaving absolutely nothing to chance this time around. The momentum of Heloise's marvellous debut, Charluer Humaine, was squandered by staggered international release schedule. In 2018 she wanted the Chris to arrive, not in rippling waves, but as one giant Tsunami: an outright and unmistakeable artistic statement. Both the English and French versions of the record are paired together so "Chris", Heloise Letissier's super charged male alter ego, could be unleashed on the Francophone and English speaking worlds simultaneously. It's easy to get lost in the concept of Chris. After all, this gender bending LP is full of fascinating subject matter from sex workers lingering on lonely street corners to the pains of depression and our ever evolving gender roles. Heloise certainly doesn't help matters. She's so happy to talk politics and philosophy in interviews that it becomes easy to miss the wheat for the chaff: Chris is a sublime piece of unabashed pop music. Not only are the 80s influences and disco inversions masterfully observed, but whatever her subject matter and whichever language she sees fit to sing in, Heloise has an incredible ability to inject human tenderness into even the breeziest of summer saunters. Even when she questions every norm we hold dear or contemplates suicide it's impossible to avoid dancing or singing along. It'd be tempting to label "Girlfriend", the grand unveiling of Chris, as the stand out single of 2018 were it not sharing space with incredible "Doesn't Matter". Chris is stuffed to overflowing with artful, considered and irresistibly sexy pop music.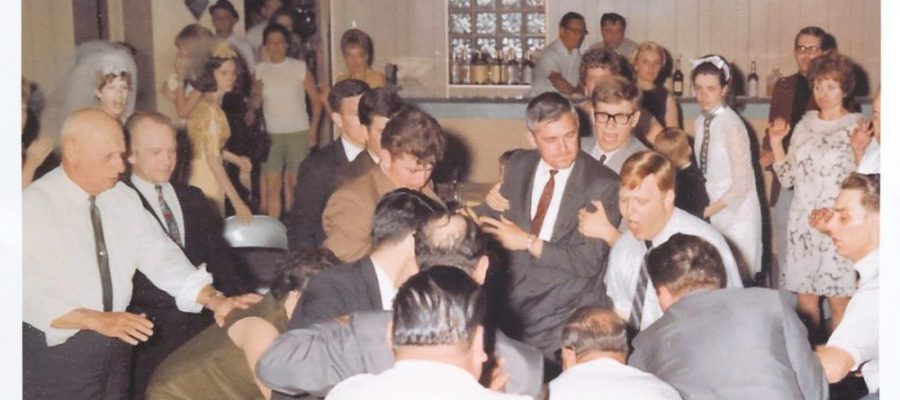 17. Joy As An Act Of Resistance by IDLES
Genre: Punk
IDLES felt like the equal and opposite reaction to a decade on austerity imposed upon the United Kingdom when they dropped their debut album, Brutalism, in 2017. The follow up, Joy As An Act Of Resistance, still has a distinct aura of class warfare, but this is no violent spasm against the absurdity of society, this is exorcism of a darker, more oppressive and omni-present weight. The tone is set from the off with a darkly comedic one-two punch. On the opener, Joe Talbot sets his sights own his own psyche: "I am my father's favourite son, his shadow ways tonne", but quickly turns his scornful eye on a facile culture with "Never Fight A Man With A Perm": "You're not a man, you're a gland/You're one big neck with sausage hands/You are a Topshop tyrant/Even you're haircut's violent/You look like you're from Love Island". It's hilariously disturbing, but that's IDLES: righteous and self-loathing, violent and right on, essential and, at times, impossible to take seriously. And therein lies the trick, dismiss them as razor edged posturing provocateurs if you wish – after all, that's what they want – but as you laugh them off as crass, they gain sway over an army of our dislocated, angry and underpaid youth.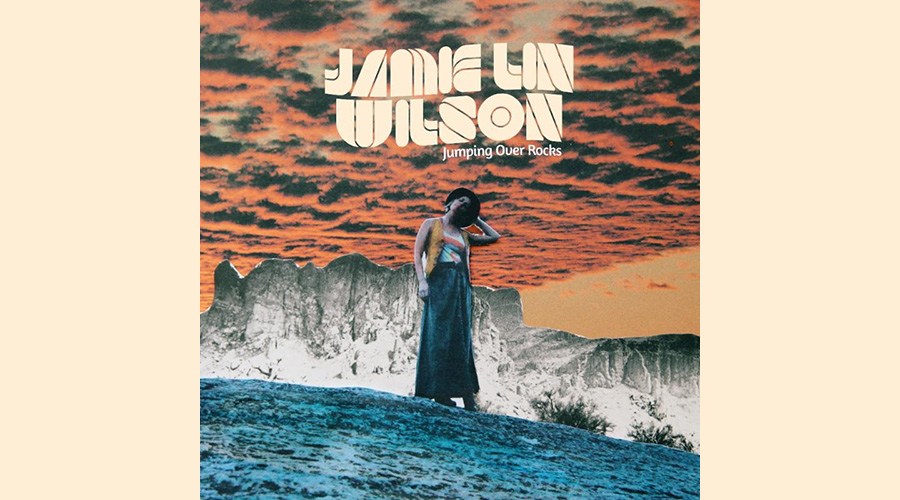 16. Jumping Over Rocks by Jamie Lin Wilson
Genre: Country
When we think about great modern country music written by women, we tend to think of the attitude of Miranda Lambert or the openness of Kacey Musgraves, but we often forgot the voice. Jamie Lin Wilson possesses a vocal capable of stopping a speeding lorry in its tracks. She pairs the crystal clear strength of an arena headliner with the sorrowful twang of the barroom confessional and soft-strength of a great gospel singer. What takes Jumping Over Rocks too the next level is the fact that her remarkable voice is articulating a selection of perfectly observed and pleasingly adult complexities. On the magnificent "Death & Life" she offers an ungodly poignant reflection of the passing of a father and husband. The perspective slips from one mourner to the next bringing out the everyday tragedy that we all must someday endure: from a wife forced to adapt to a lonesome life ("In 40-some-odd years she never had to sleep alone, it's been three years in December and she still ain't bought a stone") to a son asked to build his father's grave ("The old man died in April and he went to build a box, every nail in every board was a tear that never dropped"). What's remarkable is the way Wilson delivers these devastating insights in a rolling conversational tone. It's impossible to prepare for what comes next. The following clause may contain a heart-warming insight or a soul crushing observation. Jumping Over Rocks is a jaw dropping achievement that bares no pretensions and signposts no ambition, this is powerfully humble music.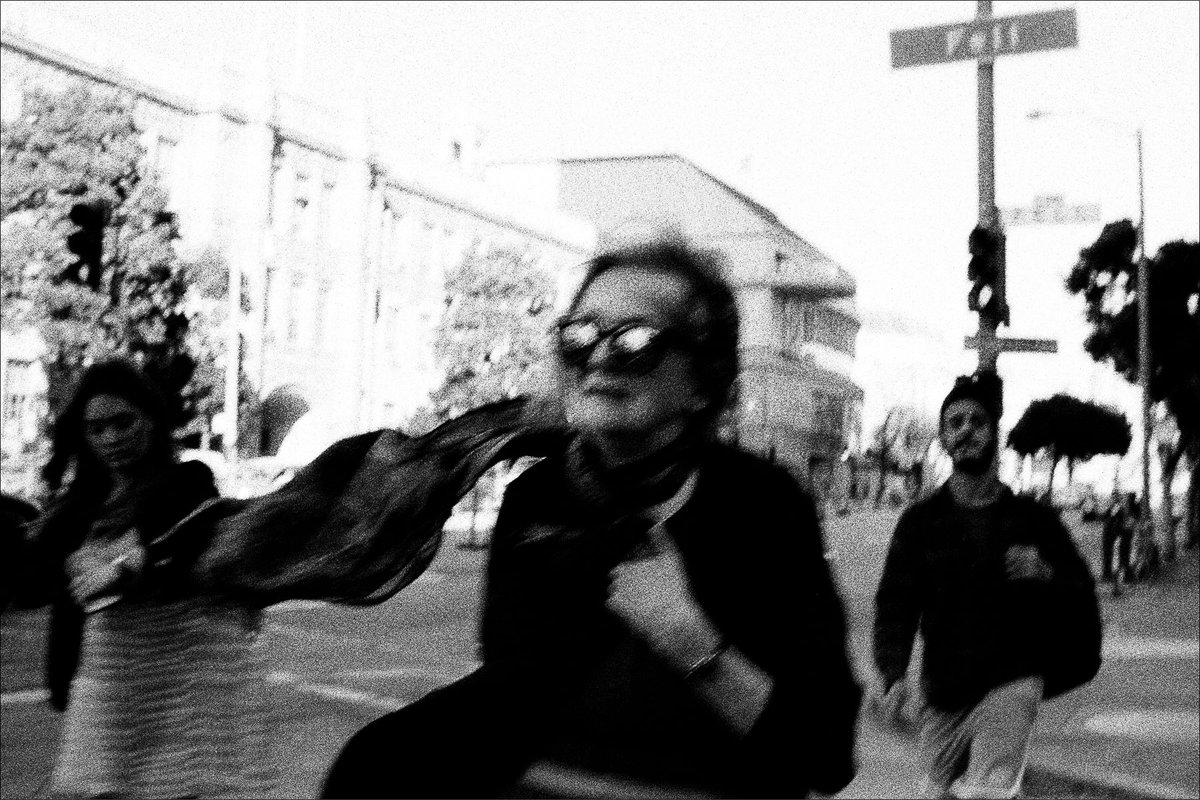 15. Ordinary Corrupt Human Love by Deafheaven
Genre: Rock/Metal
When I interviewed Deafheaven at the end of the 2013, the band seemed blown away by the reaction to Sunbather – their album of the year contending LP. They knew they were good and thought long and hard about their compositions, but they never imagined institutions like Rolling Stone would be singing their praises. In 2018, the San Francisco five-piece are no longer capable of taking anyone by surprise, their audience expects not only brilliance, but innovation. Despite the demands, Ordinary Corrupt Human Love manages to surpass expectation even as the band sidesteps it. Kerry McCoy's guitar work suddenly surges toward the stratosphere with a glorious pomposity that Brian May and Matt Bellamy would certainly approve of, while the production showcases a dreamy and understatedly ornate sensibility. The vocals howl, grow and seethe, but the music simply swells and sways romantically. Even when things get seriously heavy, the guitars skid and slide into wonderfully aerodynamic shapes, creating a arena sized black metal sound unlike any other. Ordinary Corrupt Human Love might just be the most daring, ambitious and potentially revolutionary metal album made this decade.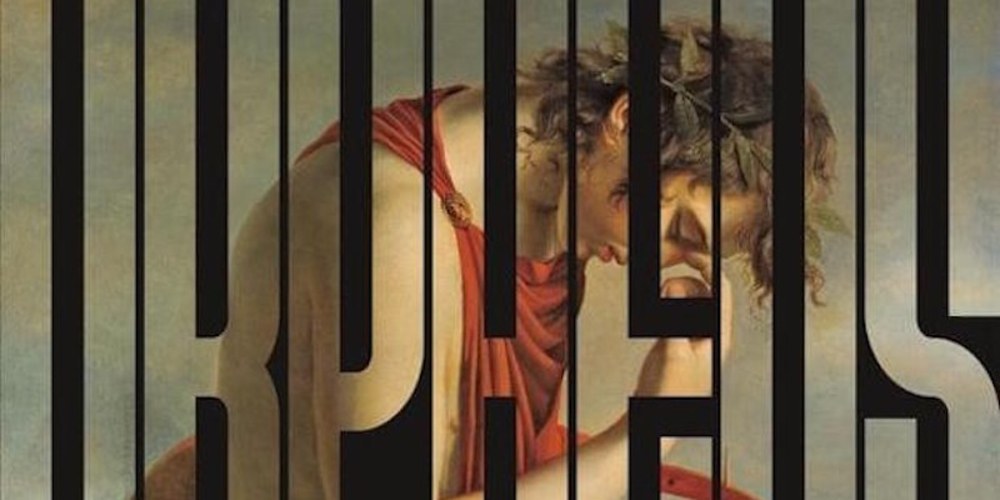 14. Orpheus by Hermit & The Recluse
Genre: Rap
Welcome to the wonderful world of Ka. Hermit And The Recluse might be lumped in with the revival of high minded, endlessly creative hip hop, but Ka and Animoss really don't fit comfortably into the modern landscape. The rapping is lyrical, thoughtfully understated ("be careful, because everything I say is admissible") and utterly relentless. The beats are wonderfully temperate, evoking the classical grandeur of the title, albeit through the filter of a Blaxploitation film. Bass and percussion are banished almost entirely – even Kendrick Lamar isn't that bold – making for a weightless listen (it's as if the listener is floating through Ka's subconscious). The hypnotic loops recall Earl Sweatshirt, another arch outsider who eschews hip hop trends. In Ka's hand a life lived on the streets is turned into an epic of Greek mythology without a hint of pomposity: this is a tragedy after all, one that few care enough to notice ("I got the wait of the world on my shoulders/I ain't dropped it yet").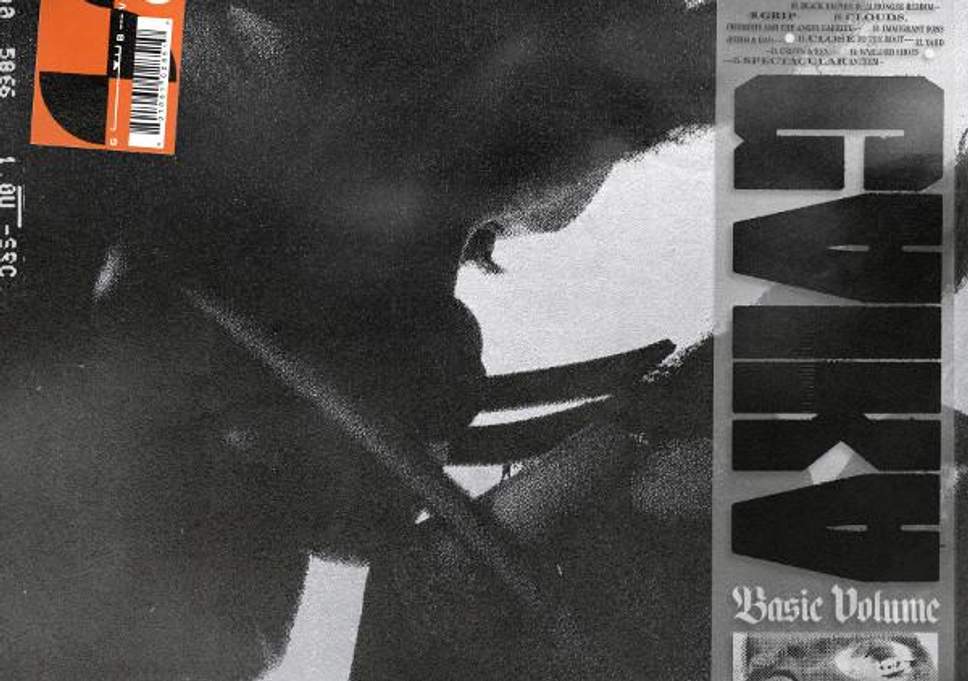 13. Basic Volume by Gaika
Genre: R&B/Rap/Electronica
Brixton native Gaika Tavares perfectly captures the sound of his insidiously seductive debut with a straightforward description of his own: BASIC VOLUME serves up "gothic dancehall and industrial electronics". This is music that haunts a dark and distinctly urban emptiness. Unlike Burial's revolutionary sound of a decade ago, Gaika's music isn't designed for a chilling post-club walk home through abandoned streets – BASIC VOLUME is unmistakably dancehall. Feet move and bodies will wind, albeit in a smoky slow motion. From beneath the irresistibly understated rhythm come flashes of political violence and head down struggle, but the weight of injustice never grinds the rhythm down. Instead, BASIC VOLUME is charged by an intoxicating optimism about what can be achieved, as "Immigrant Sons" states, BASIC VOLUME wants "to see youth in rebellion".
12. Honey by Robyn
Genre: Pop/Dance
"There might be moments where Robyn is too lost in the vibe for her own good ("Beach2k20"), but no slight misstep can undermine an album that so perfectly captures an ethereal high masking, or perhaps masquerading as, a crushing low. Honey is a gorgeous artefact from a broken heart: a simultaneous ode to a lost love and a whole-hearted embrace of the lover that will never leave Robyn's side, the dancefloor itself. This Swedish lady was born to jive and thrust and glide like no one was watching and Honey is the confirmation that, no matter what happens in her personal life, she will always be able to masterfully articulate her adoration for dance in the form of pitch perfect Scandi-pop." Read Our Full Review
11. Whack World by Tierra Whack
Genre: Rap
You might be wondering why Whack World is the only album to be accompanied by a YouTube video rather than the album artwork. Well the answer is simple. Whack World is audio-visual project; every track on the record has its own video. Not only that, Whack World is by far and away the shortest album on this countdown, with each of its 15 tracks clocking in at one minute exactly. Tierra Whack is presenting a fleeting glimpse into her cranium: we see snatches of brilliance, throw away jokes and tragically undeveloped, half remembered, flashes of inspiration. The project is tied together by Tierra's undeniable charisma and control, there might be 15 styles, 15 flows and 15 disparate ideas on this LP, but there is only one voice – clear as day, front and center. Charm and humor exude in abundance on what is, in effect, a one woman musical. The end product is unquestionably strong, and yet, you can't help but wonder if some of the year's finest songs have been sacrificed to the strictures of what essential amounts to a contrivance.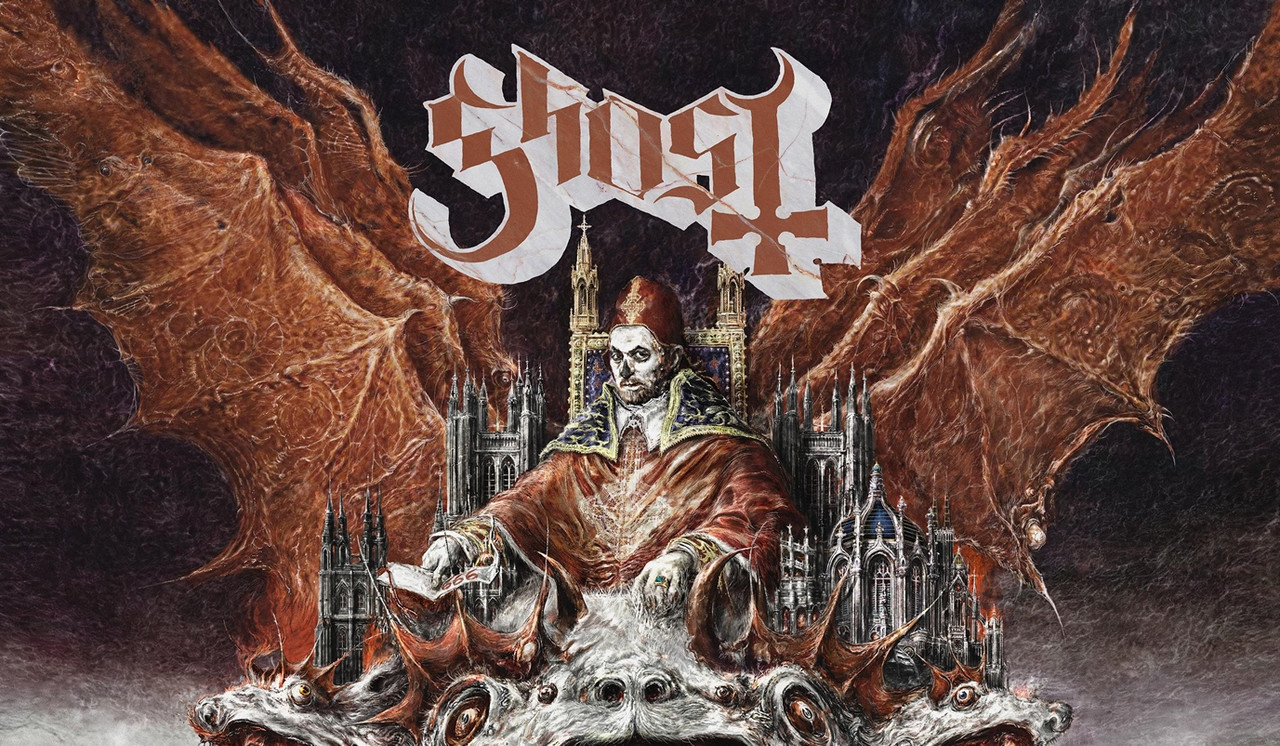 10. Prequelle by Ghost
Genre: Metal/Hard Rock
There's a lingering feeling that Prequelle isn't Ghost's biggest, boldest or most revolutionary record – and that may be fair – but listening to Prequelle's 10 tracks I find it impossible to care. The Swedish three-piece might not be pushing themselves to their absolute limits, but the music they are creating is sublimely judged. The guitars have a celebratory sense of momentum, each buoyant gallop and sliding solo arrives right in the nick of time, providing the perfect compliment to Tobias Forge's showstealing vocal performance. He oozes theatricality and showmanship as he leads his rats in a merry dance. Best of all, Prequelle brings back the pomp and circumstance of classic rock's past. This Black Plague concept album recalls Rush in its wholehearted silliness and commitment to the cause, paired with the pop chops of BOC and The Scorpions. Cutting edge it ain't, but who the fuck cares, Prequelle is glorious.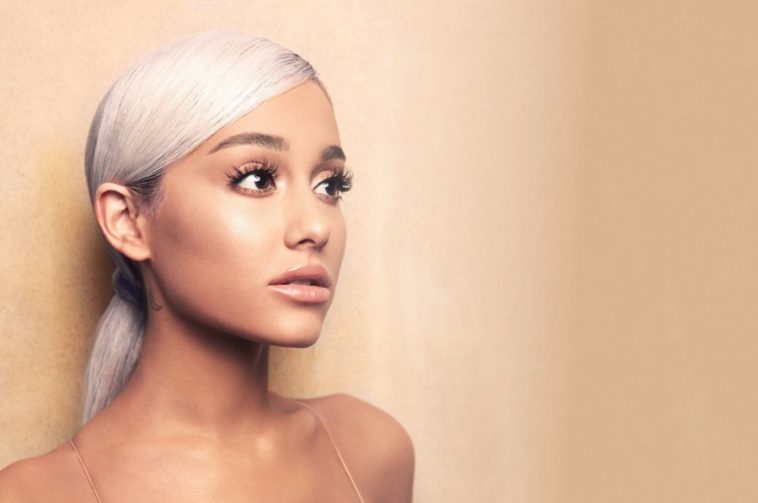 9. Sweetener by Ariana Grande
Genre: Pop
You know it's been a big year for pop's best modern vocalist when Ariana Grande's defining moment, "thank u, next", doesn't even feature on her album of the year contending, career best work. At age of 25 Ariana has breezed through her imperious pop phase and has alighted on the stage of her career where she is free to pair her ferocious instrument with increasingly daring arrangements. The bizarre comparison point is Clipse – don't worry, Ariana is not spitting coke raps, although she has discovered a cocksure charisma – instead Pharrell Williams has been freed to go nuts in the production booth. The result is Ariana twirling and dipping, both stridently and seductively, across an array of alien drips and peculiarly angled bangers. 2016's Dangerous Woman was a triumph, but it was defined by its concessions to the charts; Sweetener is the moment when Ariana shatters the ties that bind. Sweetener is full of thought provoking reflections on failing relationships, space aged compositions and immaculately adult soul where delightful hooks are allowed to sneak up on the listener rather than being thrown in their face.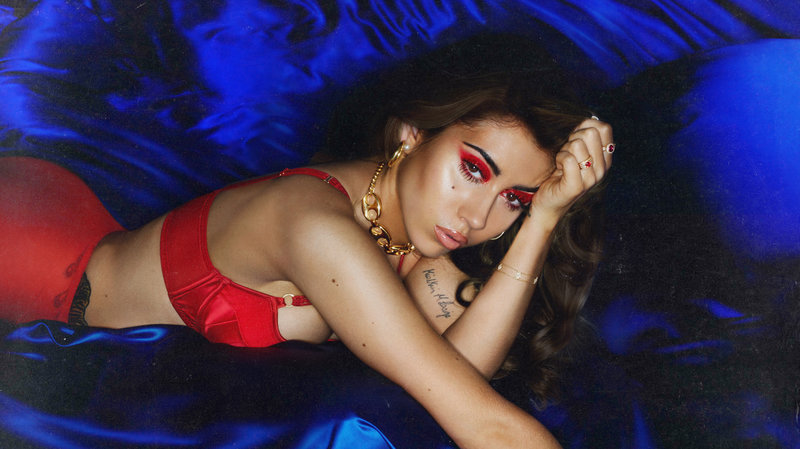 8. Isolation by Kali Uchis
Genre: R&B
Being labelled "grown up" is often a fate worse than death; it suggests music that is professional, undeniably thoughtful, but usually quite dull. Despite the inherent baggage, it's the term that springs to mind when listening to Isolation: this is the cool, sensual music of a grown woman, rather than a little girl playing music industry sex pot. Uchis controls her own destiny. She is in command of every second of this LP and her lyricism is delightfully mischievous – she wraps both Morrissey and Kanye West around her little finger on "Miami" ("I was looking for a job and then I found one/He said he want me in my video like Bound One/But why would I be Kim, I could be Kanye?/In the land of opportunity and palm trees"). Isolation is preposterously brilliant, it's hard to know what to discuss: each track is a radical departure from the last and Kali's smoky, effortlessly tuneful vocal oozes superstar quality. On Isolation, Kali can, and does, have it all.
7. Daytona by Pusha-T
Genre: Rap
"Remember Will Smith won the first Grammy? They didn't recognize Hov until Annie. So I don't tap dance for the crackers and sing "Mammy". Cause I'm 'posed to juggle these flows and nose candy". Pusha-T has no interest in compromising or chasing chart success. Daytona is 22 minutes of hard bars and skeletal beats. Kanye West more than holds up his end, turning 50 years of musical history into a graveyard for Pusha's dead eye coke-rhymes to haunt. Truth be told, Daytona is a land grab, Pusha-T has been shouting "rap album of the year" from the second this record dropped: it's clear, he wants this pin point assault of street level wisdom to be his definitive statement. It's bizarre, in many ways Daytona is a joyous victory lap for a veteran rapper, but Pusha's is so psychotically intense that he delivers these cooperation level boasts as if they were matters of life and death: "If we go by connections made/I can still climb ladders when complexions fade". 2018 may very well be remembered as the year King Push scalped Drake by revealing his hidden son on a blistering diss track, but, if there's any justice, in a decade's time we'll look back on 2018 as the year Pusha dropped his best album since Hell Hath No Fury.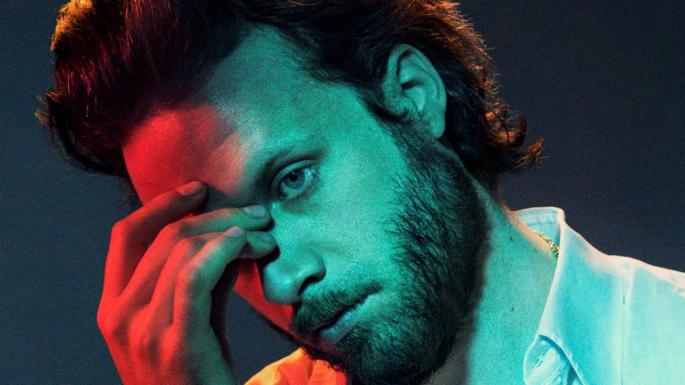 6. God's Favorite Customer by Father John Misty
Genre: Indie
Father John Misty has finally seen the cosmic joke he's been playing on the universe come crashing back down on his own happy home. "I'm treading water as I bleed to death", he cries on the album opener and, if the question emanating from Misty's former work was "who is laughing at whom", we now find ourselves wondering how an older, wiser Tillman will stop his psyche coming apart at the seams. He's spent so long skewering society and picking apart our pretences, that he finds himself struggling to accept the very tangible nature of reality. Luckily, while his once unshakable surety may be gone, his beautiful, Elton John inspired songcraft remains – allowing the album to drift from the sublimely soulful to the knowingly ridiculous. God's Favorite Costumer is at its best at both ends of the spectrum: when Tillman is completely overwhelmed by anxiety in the face of his love for his wife and as he drifts into delusional paranoia ("Mr. Tillman for the seventh time, we have no knowledge of a film that is being shot outside/Those aren't extras in a movie, they are our clientele/No the are not running lines and they aren't exactly thrilled").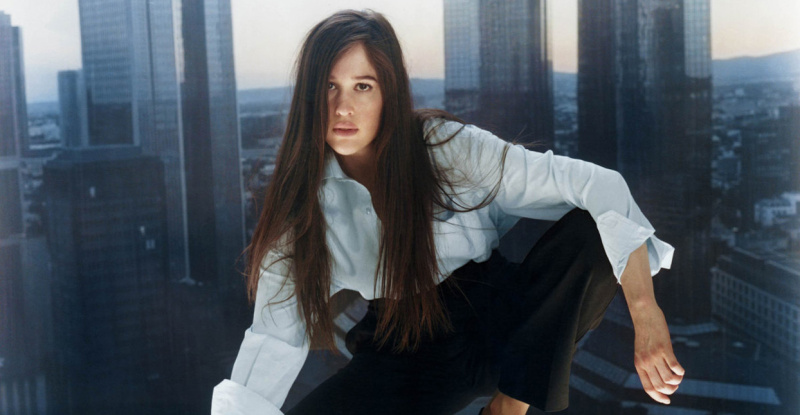 5. Working Class Woman by Marie Davidson
Genre: Electronica
The conventional wisdom goes a little something like this: "women are afraid of the threat of male violence, while men are afraid women will laugh in their face". Well if that is the case, then men should be absolutely terrified of Marie Davidson. Her brilliant deadpan and infinitely danceable electronica is underwritten by a savage irony that succeeds in injecting menace and tension into her music rather than direct humor. And yet, Working Class Woman is funny as Marie slips between the role of the slasher movie psychopath and a benign hypnotist whispering all sorts of treasons directly into your ear. Even her silliest satires have the rigidity of commands: on the coyly titled and mechanically propulsive "Work It" she stridently proclaims: "You want to know how I get away with everything? I work, all the fucking time, from Monday to Friday, Friday to Sunday, I love it, I work". Is she a dead-eyed Ru Paul demanding we dance our arse off or a tired woman celebrating sweat and toil? That's the joy of this nightmarish love letter to club culture, you'll never be quite sure where you stand as Marie gleefully humiliates and terrifies her audience.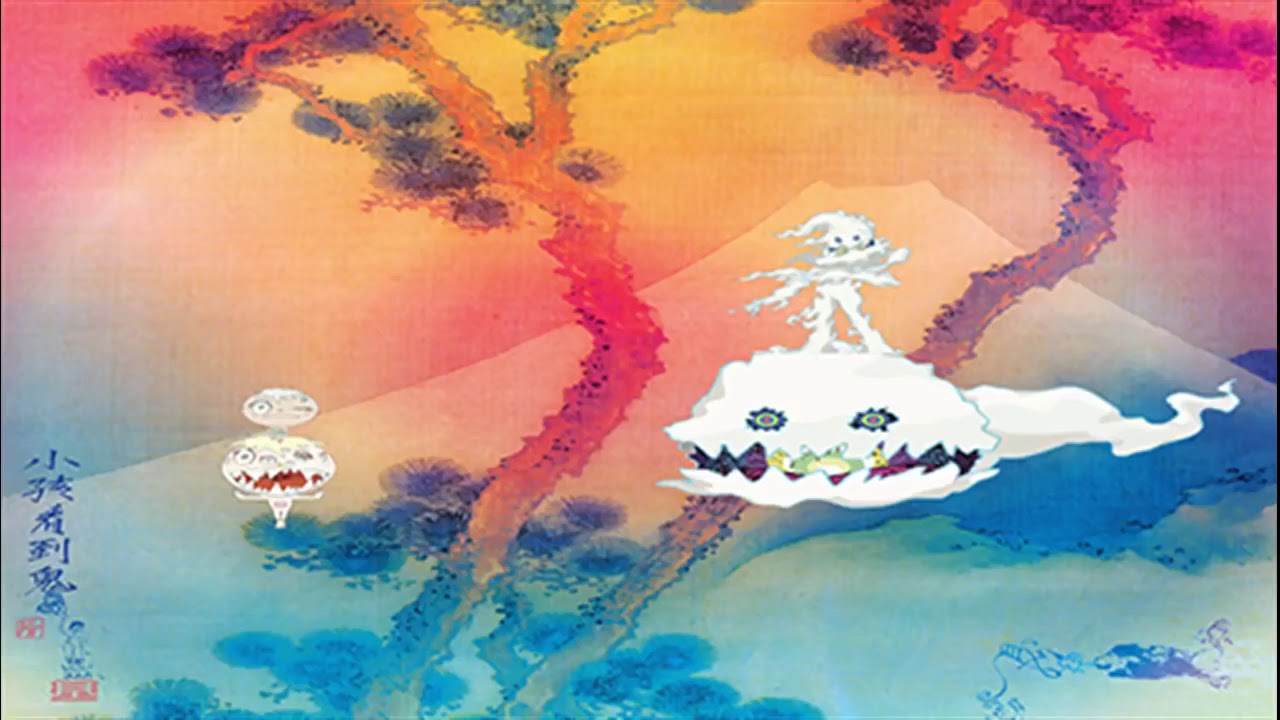 4. KIDS SEE GHOSTS by Kid Cudi & Kanye West
Genre: Rap
"Their one-two punch proves impossible to resist. Cudi paints in faint watercolors and subtlety shifting liquid acrylics. His is a world of dreams and illusions. Kanye's is material. He scorches the canvas in thick slabs of oil, sometimes he smears, often he stabs, but occasionally he offers vivid flourishes of unmistakable detail. Ye no doubt succumbs to Cudi's sonic LSD, but he's still peaking from the cocaine. His pent up energy and his perfectionist approach to production ensures that this ship never slips its anchor. Kids See Ghosts is soulful sorcery; birthed of two opposing forces, the album, however miraculously, arrives at perfect equilibrium." Read Our Full Review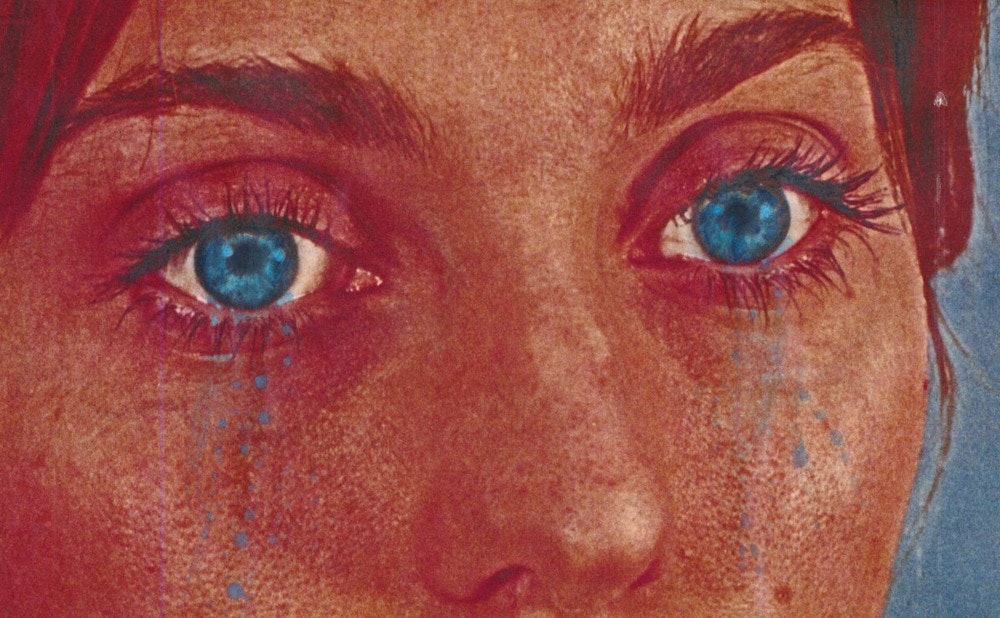 3. In A Poem Unlimited by U.S. Girls
Genre: Art Pop
Meg Remy has not only done it again, she's completely blown 2015's Half Free out of the water. In A Poem Unlimited might be too silky for those who crave the jagged edges of her past work, but in blending dreamy lounge pop vocals with trip hop's dislocation and jazz's sense of anchorless drift, Remy has struck upon the sensuous and serene. These protest songs assault everything from pollutants to Obama's false promises with a sultry aplomb that renders her targets not only ridiculous, but completely defenceless. Throw in the best pop hooks of her career to date (as well as an incredible live show) and you're left with a stone cold album of the year contender.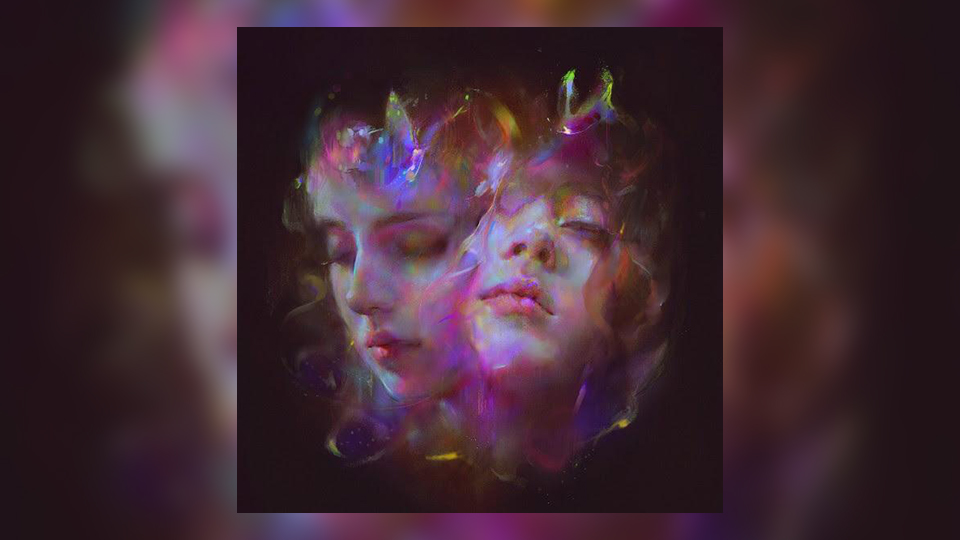 2. I'm All Ears by Let's Eat Grandma
Genre: Art Pop
Left or right, rich or poor, there's a pervading sense that nobody wants to live in the present day. It might be churlish to spurn your age and regressive to wallow in nostalgia, but there's something genuinely enticing about pressing fast forward and glimpsing the future. Fittingly, future-pop seeks to do just that, not by writing songs about robot overlords or space missions, but by creating a glorious and utterly amorphous sonic no man's land. Let's Eat Grandma exist within this vaporous realm where sounds meld and merge, where one voice is indistinguishable from the next and it would appear that human beings have left the physical plain altogether. The result is audio escapism, alien fluidity and a rudderless drift. This is pop music without rules or boundaries. Sensuous potential hits blossom beautifully and then wander off entirely over the course of six, eight or eleven minutes – ensuring that I'm All Ears remains unpredictable to its final note.
Talk about coming on leap and bounds, Let's Eat Grandma have shed the wishy-washy amateurism of their debut in favor of an array of meaty and fiercely focused instrumentation. Somewhat amazingly, this giant leap forward in musicality does not come at the expense of either attitude or anarchy: the duo still have a droll bratty aura that gives these luxurious songs a healthy subversive edge. The result is music that exploits the tension between heartbroken sincerity and that teenage desire to brush it all off with a shrug. This friction gives I'm All Ears an explosive power as the duo's telekinetic friendship transcends a series of nearly-but-not-quite romantic failures (both IRL and behind their respective screens). The byproduct of this collision of conflicting ideas and clumsy emotions just so happens to be perfectly pitched pop music.
Ultimately, I'm All Ears thrives because, unlike so many other iconic albums released this year, it does not seek to cooly analyse or critique our digitised lives and relationships from afar. Rosa Walton and Jenny Hollingsworth are card carrying members of iGen negotiating an app-driven-existence in the present tense: this isn't reportage or commentary, this is their screwed up, clusterfuck of an adolescence unfurling before our eyes (and, more importantly, ears).
Let's Eat Grandma have, at a frighteningly early age, mastered expansive intimacy,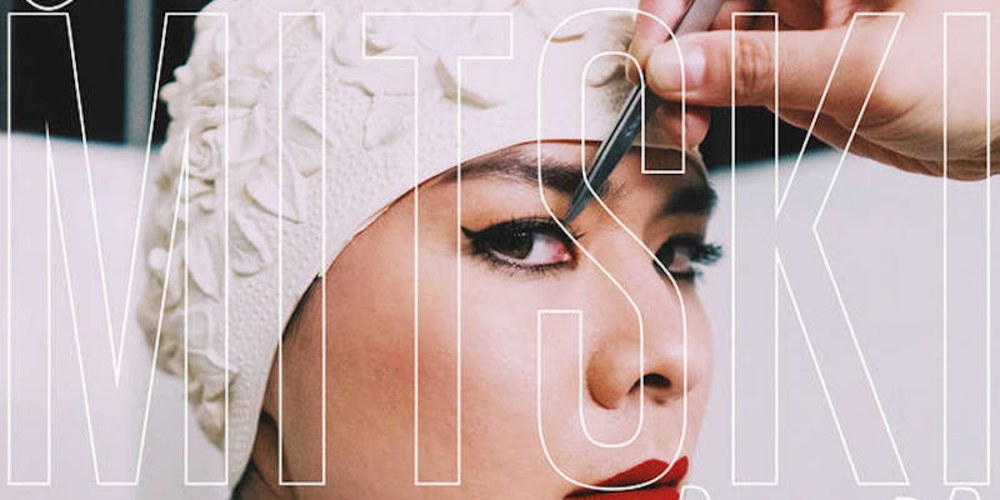 1. Be The Cowboy by Mitski
Genre: Indie
"I'm geyser, feel it bubbling from below". Mitski might be the master of the indirect arts, but in that one sentence she has perfectly captured her own brooding aesthetic. The surface of these terse sorrowful songs scream restraint and chilly severity, but scratch and scrape a little deeper and you discover an unstable fission of explosive angst, unspoken disdain and sexual tension teeting of the verge of eruption. Like its brilliant predecessor, Puberty 2, Be The Cowboy is at its best when these dissatisfied fragments are shot out like shrapnel from an explosion of scuzzy, reverb laden guitars. Mitski exceeds her previous work in two decisive ways. Firstly, the tracks here are shorter, sharper, more melodic, but, somewhat miraculously, no less dreamily expansive. Secondly, the shortened format allows Mitski to experiment freely without sacrificing any sense of coherence. In this light, Be The Cowboy is a mournful magpie, a sublime scavenger, hopping from confession to confession and heartache to heartache.
2018 saw more inventive albums released than Be The Cowboy and featured artists who spoke more succinctly to the moment we inhabit than Mitski could ever hope to, but no album or artist came close to achieving this level of poignancy. Music is about moving people: be it their hips, their lips or their tear ducts and Be The Cowboy is an assault on all three (but particularly the latter). Mitski devastates. When her mood darkens she reduces audiences to rubble, when she cuts loose you cannot help but crack a smile and, when she lingers on a lonesome thought, the air is sucked out of the room, the earth stops spinning and time stands still.
Be The Cowboy is an incredible achievement, but not an intellectual one: despite its artistic trappings, this is a debilitating gut punch whose phantom ache will haunt listeners for decades to come.
---
Right, you've heard more than enough from me: it's time see your top 10s and picks for album of the year below the line.
Thank you for reading along!