The Top 100 Albums Of 2018 (40-21): Judas Priest, Janelle Monae, More
December 22, 2018 | Posted by
Ladies and gentlemen we are on the precipice of the big reveal, but albums 40-21 are not to be overlooked, some of the year's best music lies below and, on another day, these records could have easily made the final cut.
Remember, before we begin, there's still time to catch up on albums 100-81, 80-61 and 60-41.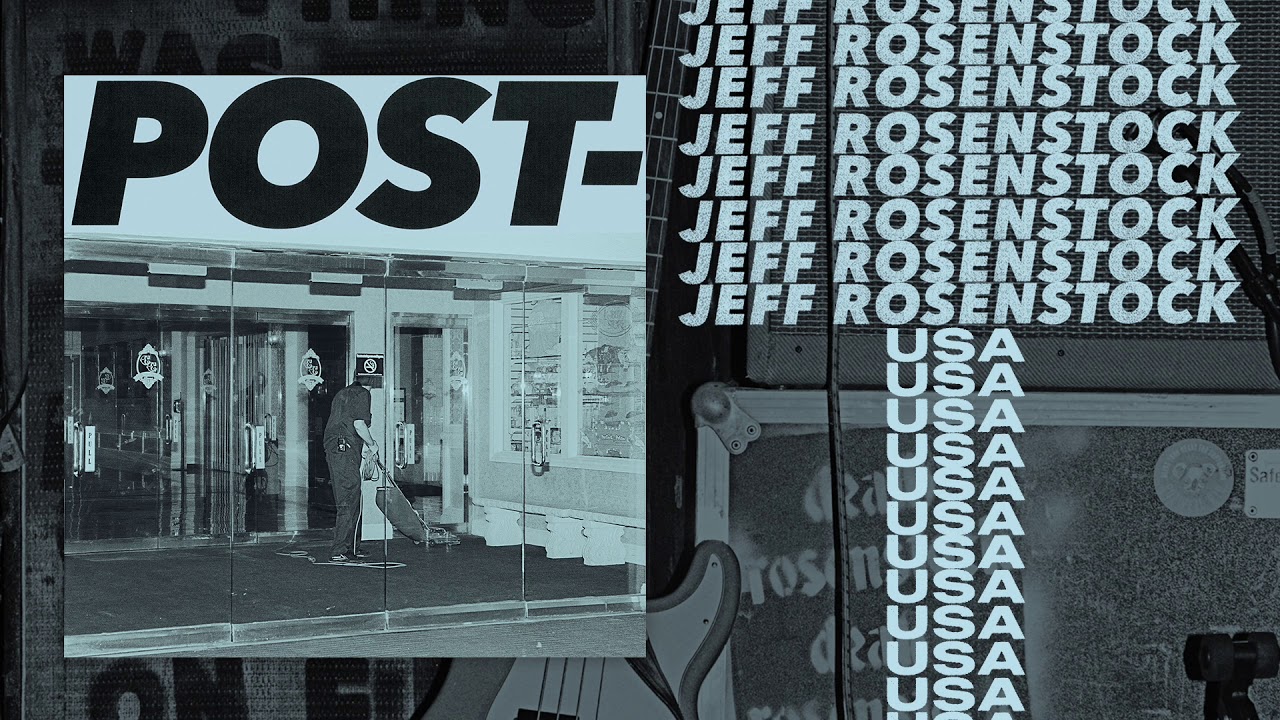 40. Post- by Jeff Rosenstock
Genre: Rock
Following 2016's Worry was never going to be easy, but Post- manages it by both doubling down on Jeff's core eccentricities and by embracing a sense of instrumental ambition. Perhaps the clue is in the title, this is Post-punk and the sonics on this album are simply stellar, but as always, what makes a Rosenstock LP essential is his performance. He'll grind your gears, win your heart and tell you something quietly profound in forty short minutes.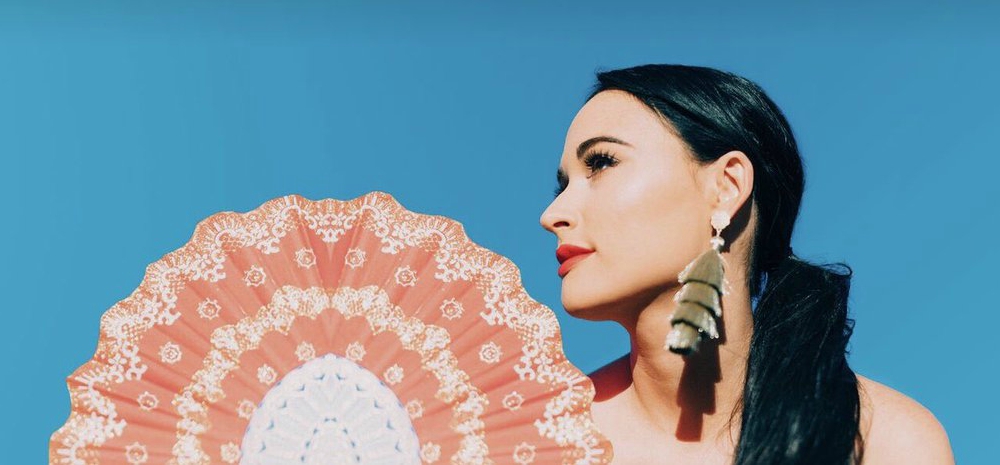 39. Golden Hour by Kacey Musgraves
Genre: Country/Pop
LSD is a hell of a drug. Of course, Kacey Musgraves didn't need to indulge in psychedelics to land on 411's end of year countdown (this is her fourth straight appearance), but they certainly helped to shape her sound in new and unexpected ways. The sardonic slackerism and pithy observations of Pageant Material and Same Trailer Different Park have been put on the back burner, because Kacey has fallen head over heels in love with her husband while using mind bending drugs to see the beauty in a world she once skewered. Before she was baked, now Musgraves is blissed out, embracing the beauty of the natural world and drifting in the deep reservoir of time and space. The pace has slackened as Musgraves floats across the cosmos. Far from blunting her songwriting edge, by embracing the expanse she finds room for deeper reflection: patiently letting go of a once thrilling lover ("Space Cowboy") one moment and reminiscing about her "Mother" the next. Of course, the old shambolic Musgraves is still alive and kicking, she's might effortlessly glide over miseries ("Golden Hour", "Rainbow"), but, as "Slow Burn" brilliantly points, out she'll never be model citizen: "Born in hurry, always late/I haven't been early '88".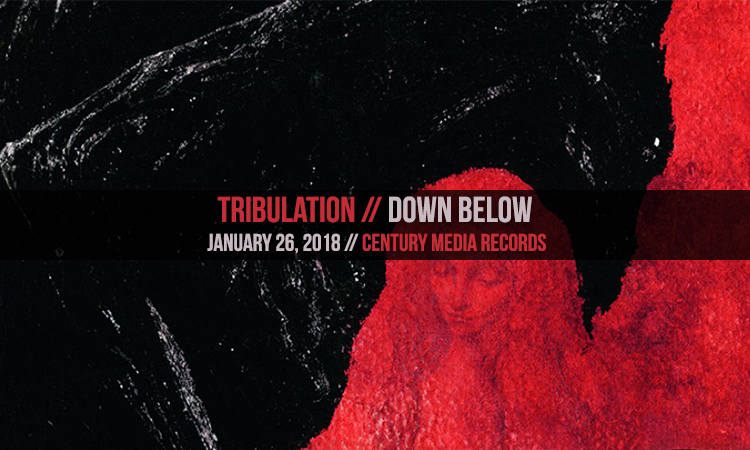 38. Down Below by Tribulation
Genre: Metal
This is the record metal desperately needed, it has the gnashing intensity and thoughtful tonality of the best underground works, but also the vampiric pomposity and strange goth danceability of a crossover sensation. It might sound like a box ticking exercise on paper, but Tribulation's sound hangs together organically and feels like the creation of living breathing metal icons rather some concoction of ardent record collectors playing dress up. Down Below is defined by momentum. Even when the band indulge in some naval gazing, a mounting sense of creeping urgency persists and, nine times out of ten, the listener is rewarded with a glorious crescendo. Perhaps Tribulation's appeal is best explained by "Here Be Dragons", it's not their best track by any means, but even as the music stews, dwells and slowly swells there's a tremendous sense of swing to the arrangement – finally a metal band that understands the hips are just as important as the head.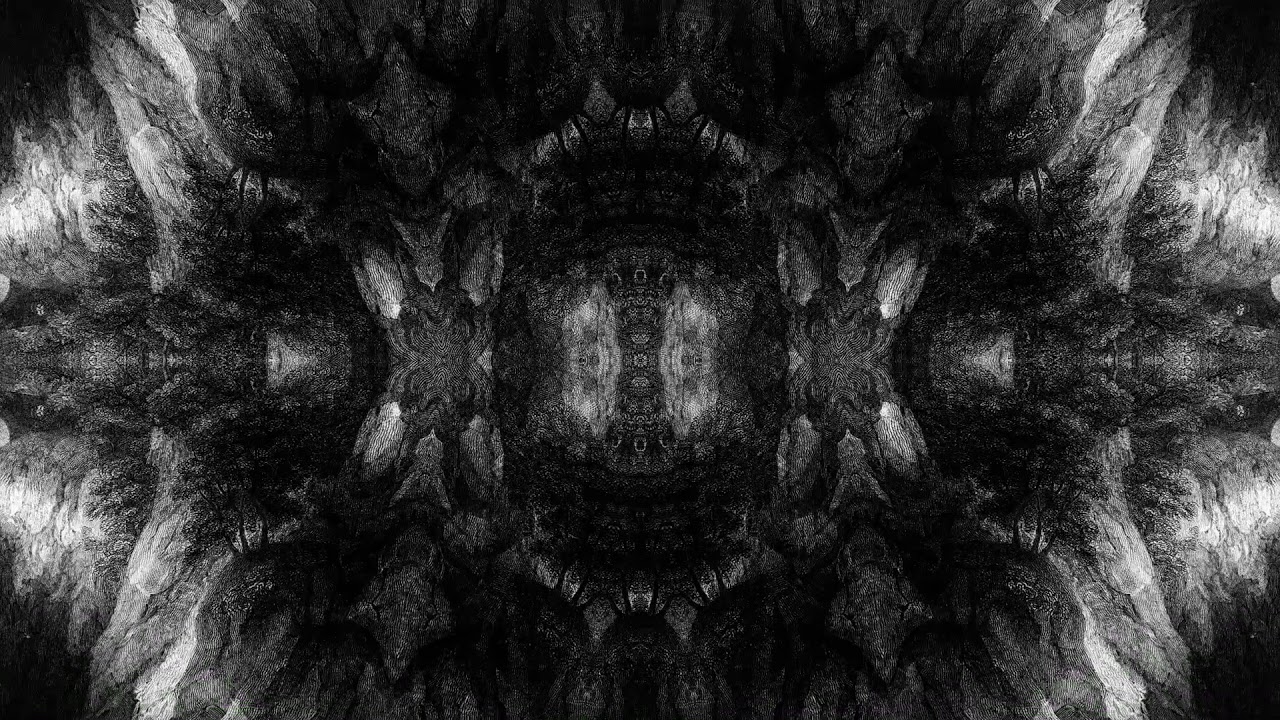 37. Holy Hell by Architects
Genre: Metal
I have to admit, it took me a mighty long time to give Architects a second chance. However unfairly, a 2011 Sonisphere performance soured me on the band and their potential. In 2018 my resistance was broken. Suddenly, a legion of people with wildly different taste were all telling me to check out Architects latest album. Tentatively I dipped my toes in Holy Hell's waters and, despite some reservations about the cloying over-earnest nature of the vocals, I was blown away by the urgency of the music. Architects are aiming big and they are not pussyfooting around. The riffs slam and slide without regard for grace, and yet, when they pick up the pace, the band exude a crisp control. Finally, a metalcore band who refuse to obscure their intentions: this album is ballsy, brazen and designed specifically to have crowds of thousands moving and screaming in unison.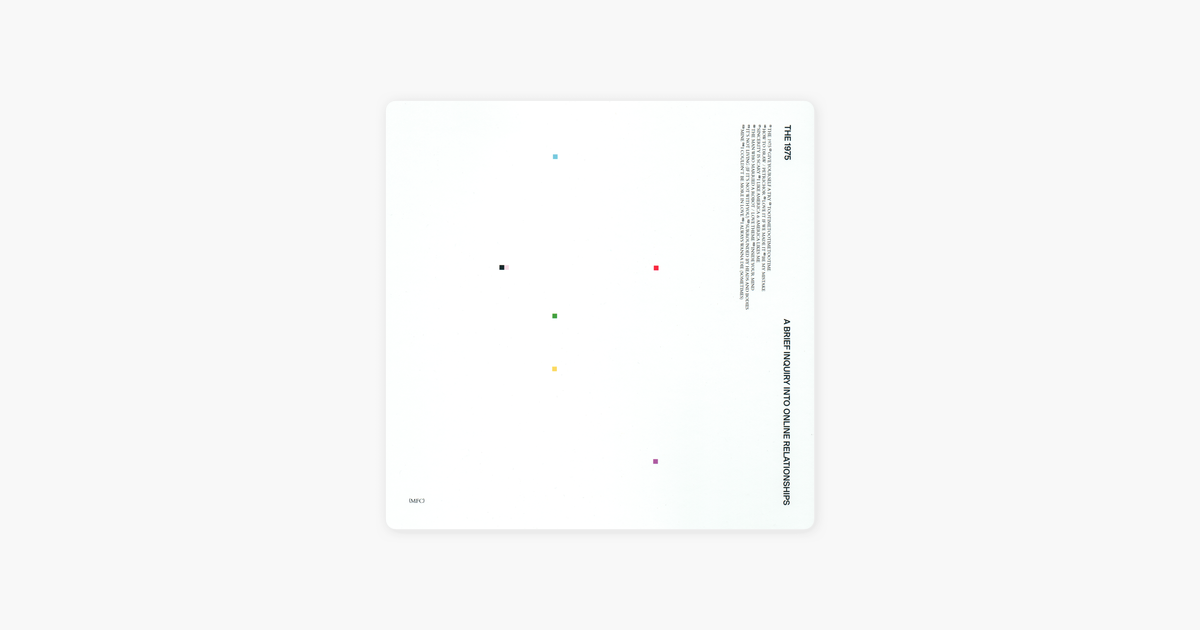 36. A Brief Enquiry Into Online Relationships by The 1975
Genre: Indie
It's fitting that A Brief Enquiry Into Online Relationships was released in the same year that Arctic Monkeys dropped the wonderfully divisive Tranquility Base Hotel And Casino. At the exact moment the British band dubbed the voice of generation in 2005 abdicated their responsibility and descended into solipsism, a younger, hungrier, more ambitious band stake out their claim to speak for GenZ (or iGen if you prefer). Back in 2013 no one knew how important The 1975 would be to a whole generation of music fans, but one thing was clear: Matt Healy had ambition. He wanted to be Liam Gallagher and Bob Dylan, he wanted the halcyon days of The Libertines and The Strokes to live forever under his stewardship. A Brief Enquiry Into Online Relationships builds on the 80s synth pop influences of their sophomore LP, injects a healthy dose of 90s' nostalgia and 2000s' multi-cultural ennui, before unleashing a lyric sheet that doesn't flinch from the moment. Healy wants to be quoted and re-quoted, paraded and pilloried, he wants to be naked in his ambition and razor sharp in his insight. At times it's bit much, but that's the point. These love songs, drug songs and generational commentaries are full of irony and romanticism designed to unify a terrified generation with an underlying warmth that defies cynicism. A Brief Enquiry Into Online Relationships might not be the album of the year from a purely musical perspective, but for so many millions it will be the most essential album of their adolescence (I'm kind of jealous I'm not a 16-year-old hearing this for the first time).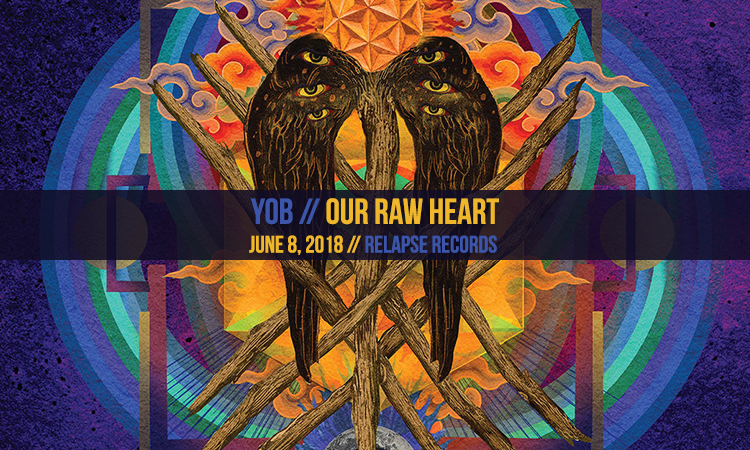 35. Our Raw Heart by YOB
Genre: Metal
It's hardly an earth shattering insight to say that great metal albums are often inspired by deep, lingering pain. In fact, it's one of the reasons the genre is often pilloried and mocked, as artists tap into a darkness and anger that seems comical detached from their day to day lives. Well in 2017, YOB guitarist Mike Scheidt was exposed to visceral and potentially life ending agony. He collapse in a supermarket, was operated on for eight hours and narrowly escaped his brush with acute diverticulitis. While he was laying around in hospital coming to terms with the fact that he may very well die, he wrote these seven monumental slabs of doom metal. YOB have always been able to forge a beautifully bleak cacophony – and it's no surprise that Our Raw Heart is full of rich, torrential swirls, gruelling meat grinders and stern, battering, headwinds – but what makes this album so special is the essence of optimism that seeps beneath its black surface. There's always a sense that some unseen hand is pulling the listener through each and every pitiless typhoon. And even amidst the mercilessly churn of "The Screen", the battle cry is unmistakable: "Rise!" they scream, and rise Mike Scheidt did.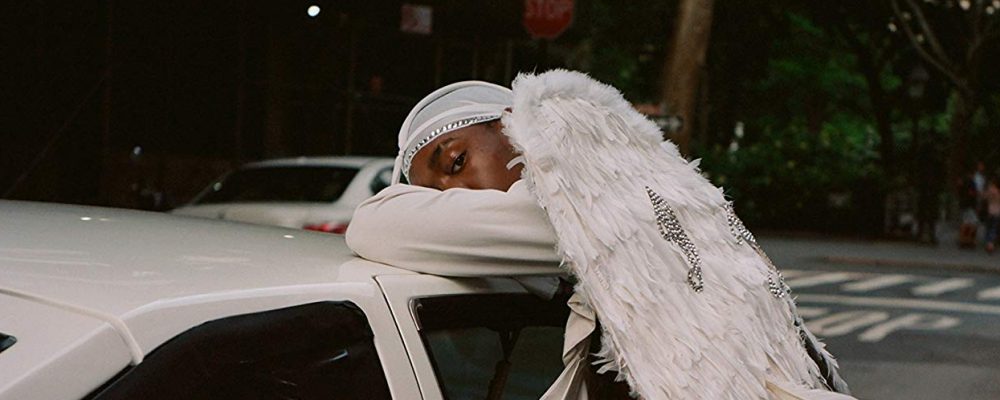 34. Negro Swan by Blood Orange
Genre: R&B
Dev Hynes has truly come into his own since moving to the United States. He has become the go to producer for luscious, 90s inspired, but utterly modern R&B production and – using his outsider's eye – his music has provided a nuanced commentary on race, violence and sex in America. If there is a criticism, it's that his sumptuous sonics have yet to lead to classic album. Negro Swan arrests this concern. Blood Orange latest is a restrained, but soulful exploration of norm shattering sexuality. Dev has found his calling: he sees the beauty in bruised and discarded flesh. The arrangements are divine in their airy exploration of jazz-infused-soul unwritten by hip hop beats and pop melodies. The power of self worth and the love of his fellow human beings shines so strongly from these gorgeous concoctions that, even amid the pain, it proves impossible to deny the warmth of Negro Swan.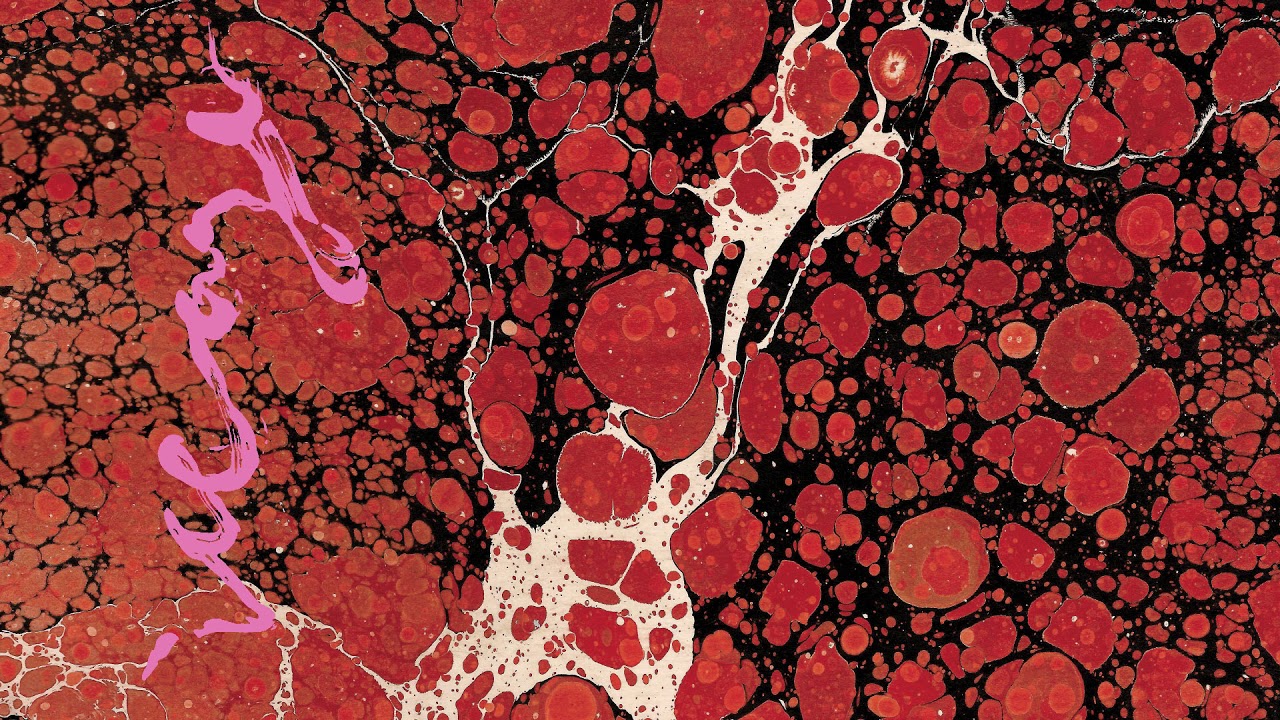 33. Beyondless by Ice Age
Genre: Rock
Danish punks Iceage have never been ones to pander or be pigeonholed and their fourth album, Beyondless, is a study in composed execution. Sure, some fans will mourn the loss of the wild extremes of old, but the luscious textures and gloriously considered arrangements more than compensate for any lost energy. Ronnenfelt's drawl is as lurid and seductive as ever, whether set against a broken Western backdrop ("Under The Sun") or snot nosed theatricality ("Showtime"). There is this wonderful wonkiness to the whole production, that's designed to undermine the undeniable professionalism of the older and wiser Iceage. In their own words, "It takes character to make a decision" and these Danes have displayed, yet again, the willingness to lose their entire audience in order to challenge and satisfy their artistic impulses.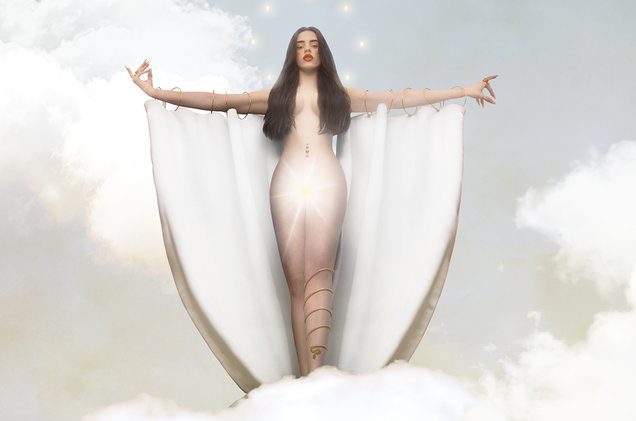 32. El Mar Querer by Rosalia
Genre: Flamenco/Pop
The Latin pop invasion has all the hallmarks of a fad, having been led by Luis Fonsi, quickly co-opted by Cardi B and mimicked by a legion of hopeless trend chasers. Still, if some craven cash-ins are the price to pay for the arrival of a genuine Spanish (or Catalan) superstar on English speaking shores, then it's well worth enduring the cringe worthy scenesters. Rosalia is already an icon in Spain and has made her reputation by modernising flamenco, both into bulldozingly brilliant club hits ("Malamente", "Pienso en tu Mira") and alien experiments in abstract electronica ("De Aqui No Sales"). So in short, expect the unexpected: flamenco guitars, desolate handclaps, waning, snaking strings, Middle-eastern flourishes, warbling classical vocals, but also auto-tune, shattered glass, dislocated rhythms, and minimalist hip hop beats. At times Bjork appears to be the natural comparison point, but despite her alien embrace of eerie silences, Rosalia remains a pop star; rooting her songwriting around hooks and danceable rhythms.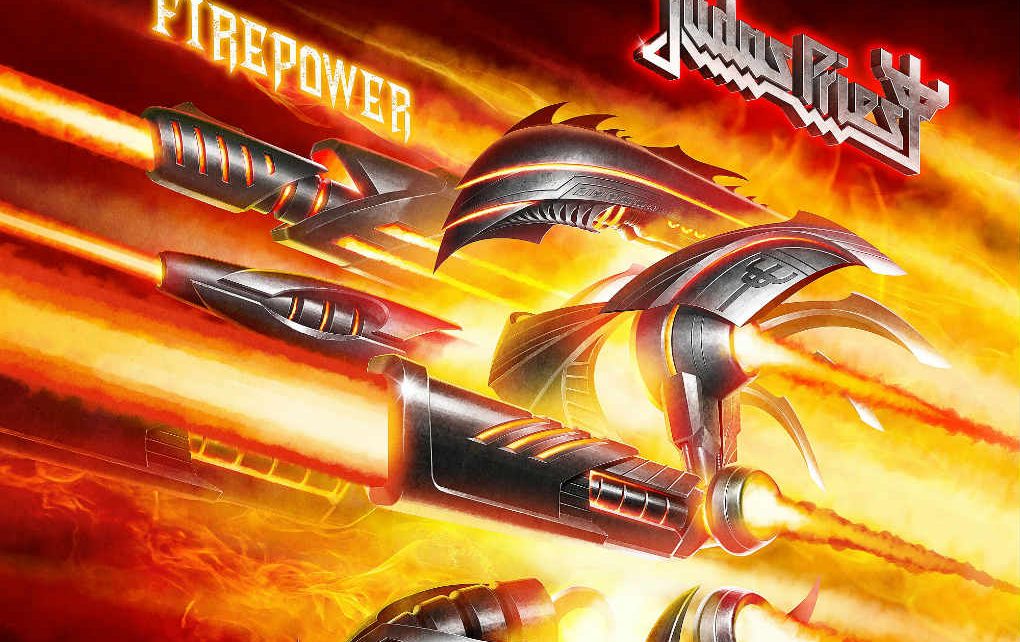 31. Firepower by Judas Priest
Genre: Metal
"Judas Priest may show the odd sign of age on Firepower, but they never, not for one second, show any signs of growing up. There's no toning it down, no gropes toward profundity and no concessions to the cutting edge. Where other artists in their 60s sound embarrassed to be making music and try so hard to sound like elder statesmen, Priest are still hell bent for leather. They've learnt every trick of the trade and are awash with tonal subtleties and crafty influences, but they are all in the employ of immediacy. This is music that lives and breathes in the here and now. Firepower is alive. It screams from every pour. It's fast, ferocious and has no interest in aging gracefully. Just the way it should be. God bless Judas Priest." Read Our Full Review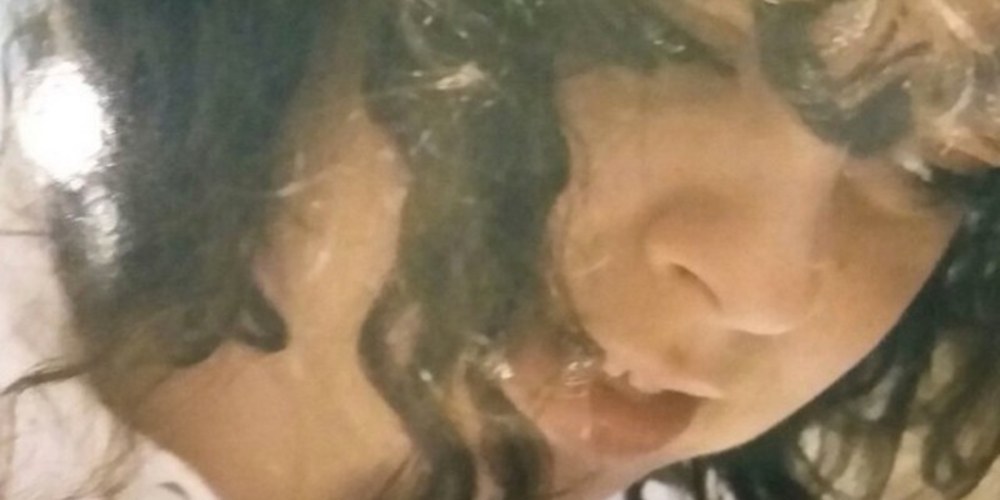 30. Devotion by Tirzah
Genre: Art Pop
Tirzah is not one to be hurried. The South London print designer first threatened to break through as a solo act in 2013, but allowed the momentum of an early single to dissipate. She's kept herself busy of course, along with producer Mica Levi she earned an Oscar nomination for her frankly fantastic score for Under The Skin. That film was obsessed with the alien eye and the otherness of sound, Devotion isn't quite that strange, but its beats are unnervingly disjointed. The syncopation feels lag laden and lethargic, every chime and thud creates a soft shimmer or listless ripple. Devotion therefore has the feel of an album that's busy doing nothing – and in many ways that's the point. These beautifully intimate songs embrace a smallness. These are the firm embrace and soft whispers of commitment from a young mother to her loving husband. Tirzah wants to make a declaration of love, but not a universal one. This is no grandstanding triumph; instead it is a slippery celebration of something singular and personal. The feeling might be shared in the abstract, but this record is charged by isolation. Tirzah is alone in her thoughts and single minded in her obsession: in her devotion she's found a way to shut out the world and preserve her sanity.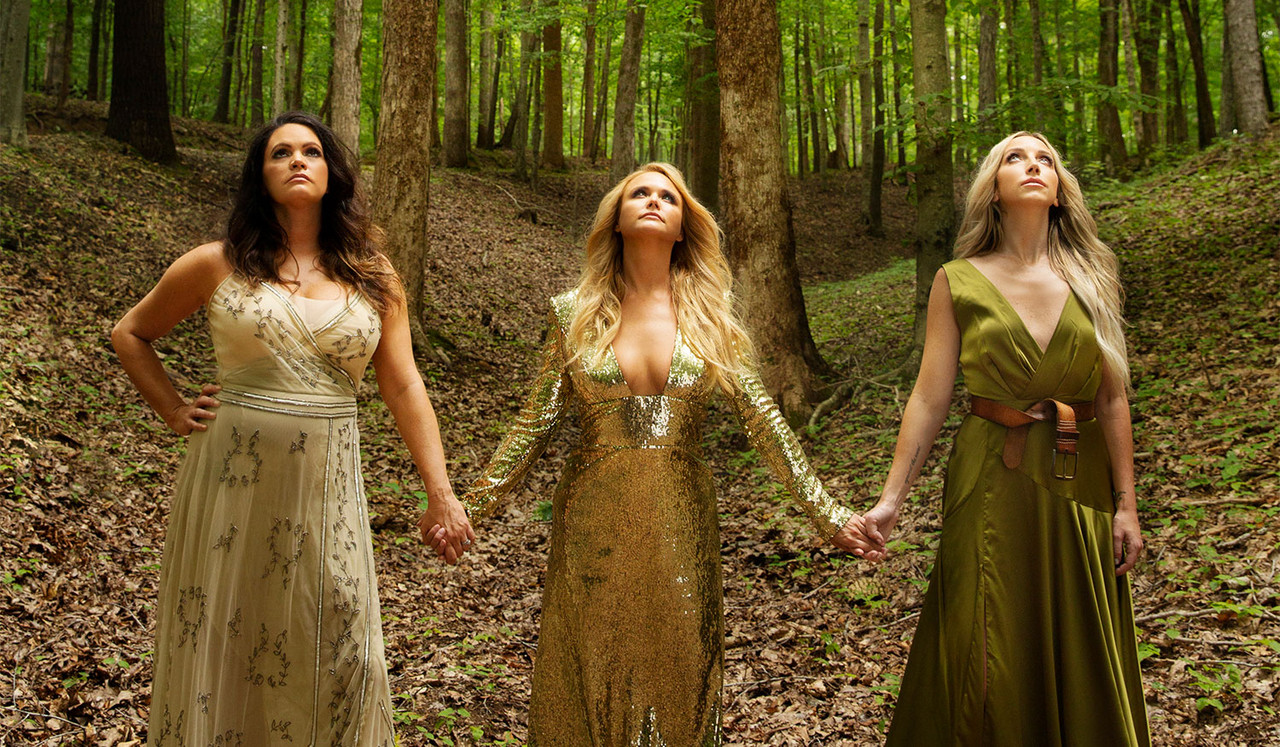 29. Interstate Gospel by Pistol Annies
Genre: Country
Country Radio has, however bafflingly, decided to pass on the Pistol Annies. This is a tragedy, most notably for Ashley Monroe and Angaleena Presley who could use the mainstream buzz, but also for country music fans at large. Miranda Lambert's best work and most traditional (yet razor edged) compositions are going unheard by the exact audience that will happily lap up "Pink Sunglasses" and "Platinum". Interstate Gospel might just be the Annies' best release to date, partly because the wild girl shtick has been pushed to fringes in favor of wistful reflections on southern and country life. There is of course a distinctly modern edge; envy turns to admiration on the man-eating masterpiece "Cheyenne" ("she's fast like a train, nobody can slow her") which rolls into divorcee square dance anthem "Got My Name Changed Back". The devil may care attitude and rootsy authenticity ensures that Intersate Gospel charms, but there's a profound darkness creeping in at the corners that makes for a rich and rewarding listen.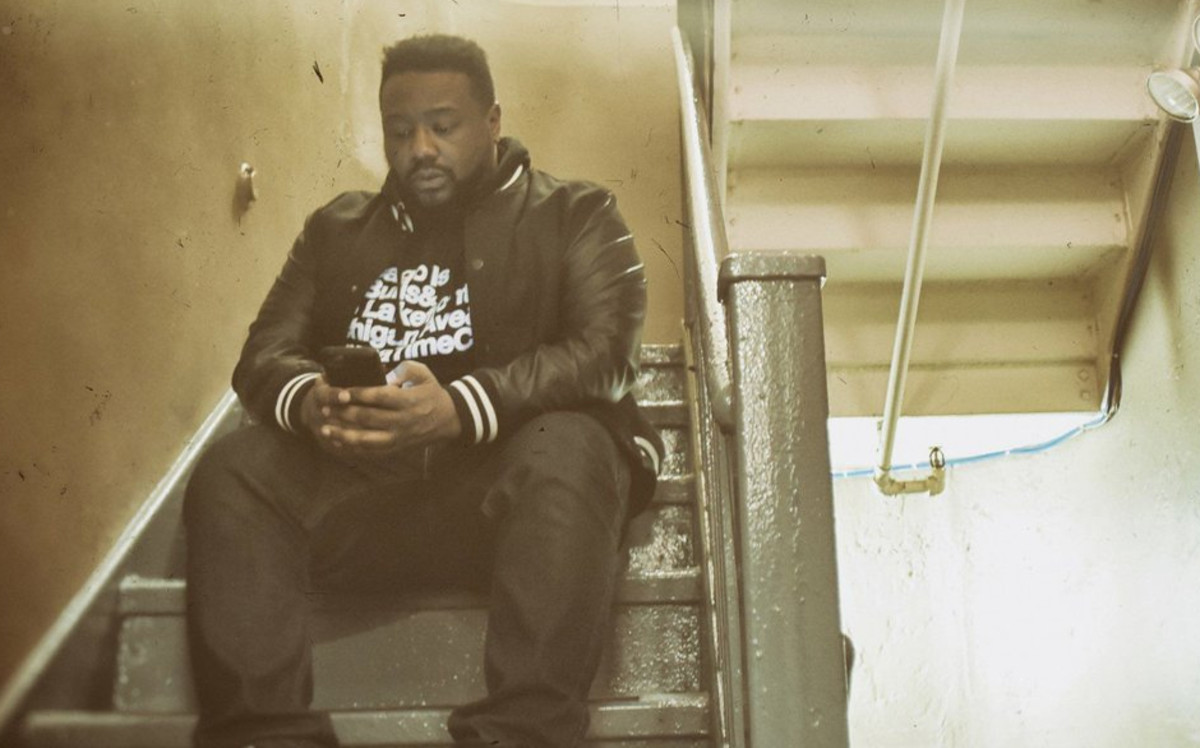 28. No News Is Good News by Phonte
Genre: Rap
"It's been a heavy year" and Phonte is in no mood to raise our spirits. No News Is Good News is a record in mourning, written in the shadow of the death of both Phonte's father and grandfeather, the album is unsparing in its scorn for the world around us. Not only does Phonte lash out at the violence-fuelled society he inhabits, but at his mother and, most startlingly, himself. On the staggering "Cry No More" he directly tackles the experience of attending his father's funeral. This mourning process leads the rapper to turn his spotlight outwards ("leaving your sons is tantamount to throwing them straight to the wolves, and everybody saying they'd be different with a man around"), exasperatingly upwards ("staring at my ceiling fan try'na be a man, wish I had a chance to be a son first") and of course inwards ("Put my pops in the ground/Then hit the repast and ate the same shit that killed him"). Suffice to say, No News Is Good News is an ungodly poignant album that artful picks apart the contradictions of modern black manhood and fatherhood, respectively. This is a true understated masterpiece that clocks in at a breezy 33 minutes.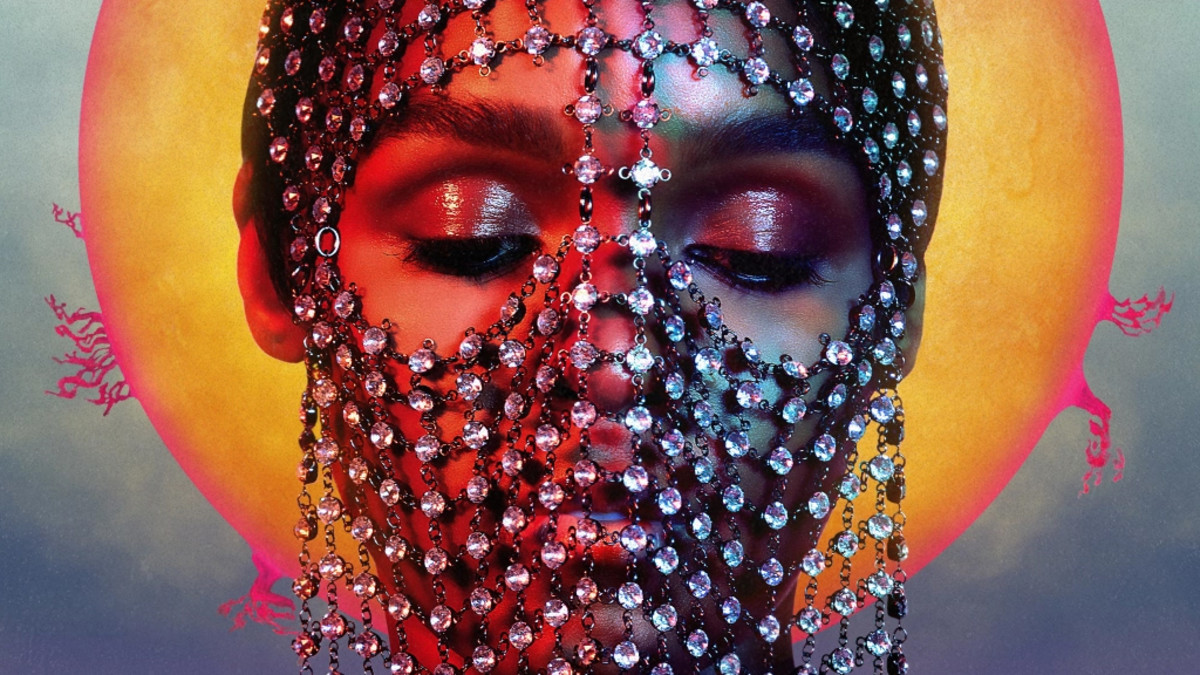 27. Dirty Computer by Janelle Monae
Genre: Pop/R&B
As expressions of sexual self-confidence go, Dirty Computer is hard to beat. Monae's decision to ditch the ArchAndriod in favor of becoming the pussy exalting, hip shaking, standard bearer for carnal openness feels less like a liberation from, and more like a weaponization of, the words of others. The album is littered with putdowns she's endured and moments of self-doubt she's survived, but rather than succumbing to them, Monae has channelled them into a Prince-sonian, stadium sized pop persona. Even her admission that she's afraid to fall in love with her partner plays on the largest stage imaginable. Dirty Computer is super hero rock music from a distant era infused with both modern eclecticism and racial/sexual/political anxiety.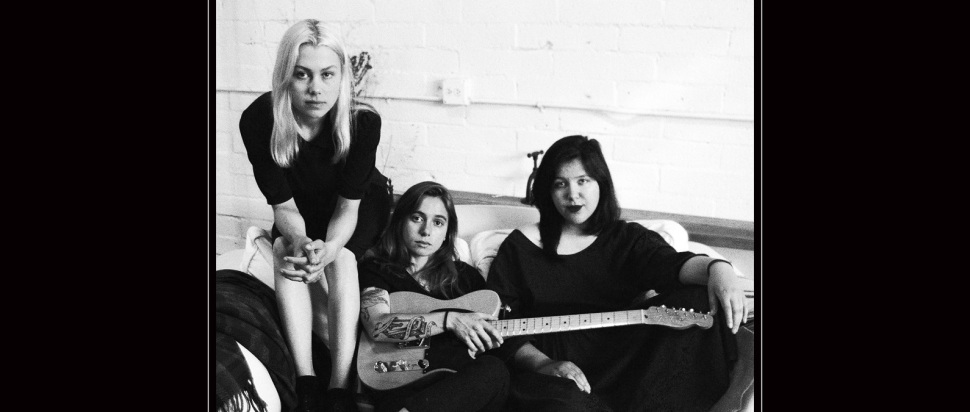 26. Boygenius by Boygenius
Genre: Indie
This should not work. Taking three distinct singer-songwriters (Lucy Dacus, Phoebe Bridgers, Julien Baker) famed for extolling their own highly individual malaise, should be the musical equivalent of asking three memoirists to write a singular, collective, autobiography. Instead, there's something strangely uplifting about the way Boygenius harmonise. Not only do they sound divine in their slow cooked sorrow, but they reveal a collective insecurity which, rather than amplifying its effects, instils sufferer's bond of unity. Pain shared, it turns out, is pain halved (or, in this case, cut in thirds). Better still, the meandering nature of Lucy Dacus' solo records is replaced by the bigger, warmer sound of this would-be super group. So if their potential weaknesses have become strengths, what of their positive attributes? Well the song writing is implausibly irresistible: this is a record destined to stop listeners in their tracks. Certain lines will cause you to pause, reflect, comprehend and then get hit by a new wave of profound, often painful, recognition. "Souvenir" managed to overawe me, with each lyric surpassing and enhancing the last en route to a crippling finale:
"I'm never far from a hospital, I don't know what that tells you about me/Pulling thorns out of my paw/Work a midnight surgery/When you cut a hole into my skull, do you hate what you see?/Like I do"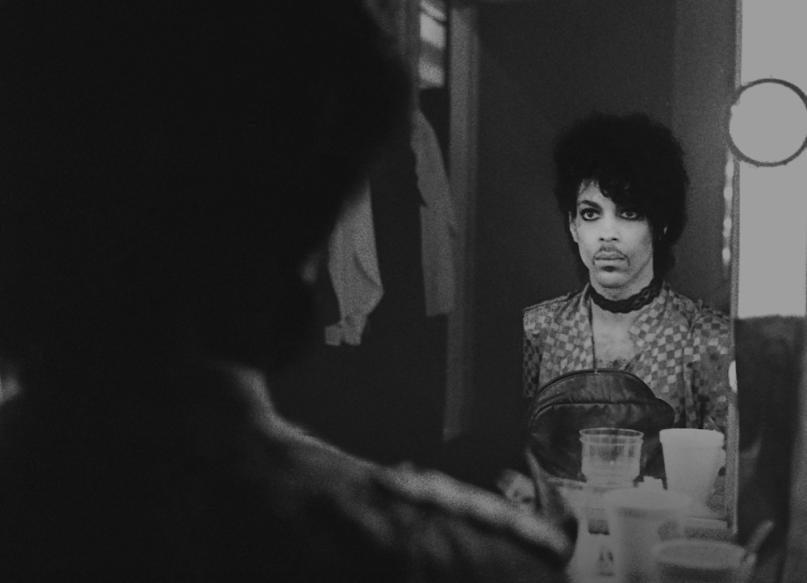 25. Piano & A Microphone 1983 by Prince
Genre: Pop
Disclaimer: To be perfectly honest, this album could have finished in my top five or even taken the top spot, but on reflection, while this is technically new music, it felt so close to a greatest hits/live recording/reissue that I decided to cap its ranking at 25. Here's what I wrote about this incredible artefact upon release:
"Piano & A Microphone 1983 is a near sacrilegious act of pure voyeurism: a glimpse of a great artist alone at his piano: creating, rearranging and teasing out the historical threads that run throughout his back catalogue. This isn't an album, it hardly features a single complete track, and yet it may just be the most powerful, poignant and insightful LP released in 2018."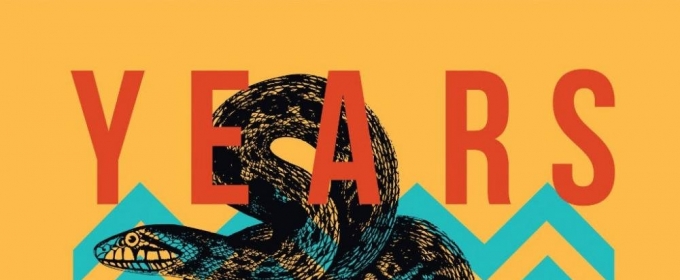 24. Years by Sarah Shook & The Disarmers
Genre: Country
"My hard living took my loving one away", coming from another artists those words could sound like a trite aphorism: a rebel yell, from an outlaw country charlatan, but not from Sarah Shook. That line is from a song full of self-recrimination, from a woman (a single mother) who fully understands the consequences of her, and her lover's, actions. That's not to say that Years by Sarah Shook is a sobering listen, that couldn't be further from the truth, this album is sodden and stinks of whisky. Sarah is a realist and a stoic. Her flesh is hardened from experience, but she is not callous. Years is too wise and too real to stomach any kind of extremism or rejection. These are songs of a hard worker, a bad arse and a screw up. They rock, they wander and they never wallow. Sarah Shook is survivor: too honest to be cardboard cut out or plastic cowboy, too human to deny or escape her failings. Instead, she'll just keep on keeping on: "I'm a learn me my lesson and move on, Imma keep on loving till the love is gone".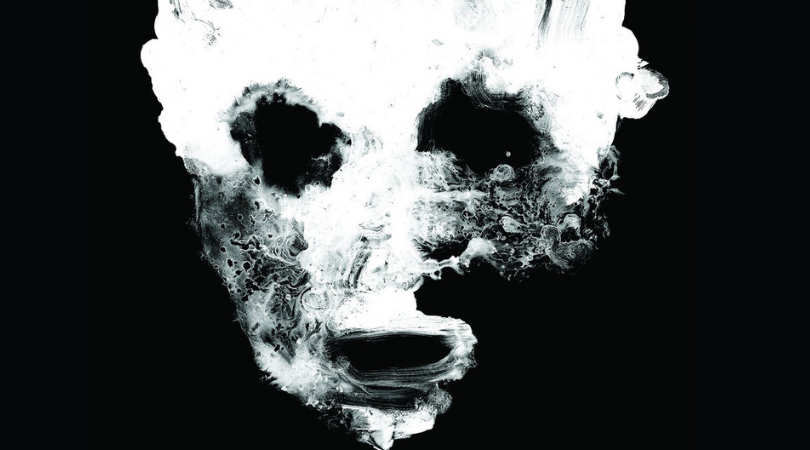 23. You Won't Get What You Want by Daughters
Genre: Hard Rock
Daughters have always been dark, but this is something else entirely. The grooves are gone and, seemingly, so is any hint of joy. Daughters now prowl empty foreclosed streets. Ticking like a time bomb, ugly machine gun blasts of garbled sound stalk Alexis S.F. Marshall as he channels Nick Cave at his bleakest. Any joy or exuberance the band once possessed have been eaten away by static and silence. That's not to say there are no catchy or addictive moments ("Less Sex" and "The Reasons They hate Me" are an absolute riot), but this is a rapacious assault on anything resembling momentum or impetus. You Won't Get What You Want is exactly right, but – as the Rolling Stones famously said – "you might just get what you need". Daughters are offering a nihilistic manifesto and terrifying pied pipers march into the human abyss. Hell, Daughters' album is so disturbing in its distortions that Trent Reznor, Maynard James Keenan and Nick Cave are no doubt planning an intervention to raise Daughters' spirits.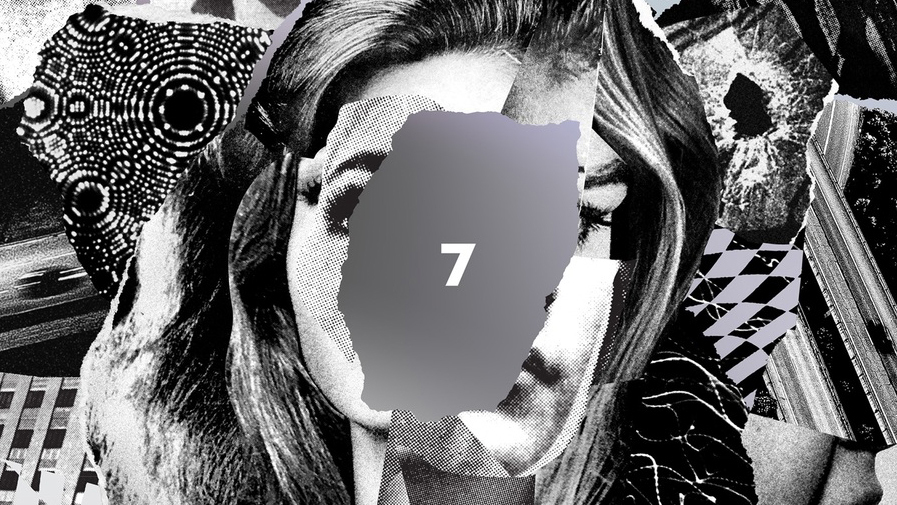 22. 7 by Beach House
Genre: Indie
Perhaps persistence is endearing. After being deeply suspicious of Beach House's pillowy pop for a decade or more, I've finally succumbed to their immaterial charms. 7 is a masterpiece that doesn't try too hard and is not knowing or insincere in any way shape or form: this is pure pleasure. What makes Victoria Legrand and Alex Scally's creation so remarkable is its ability to seep into your subconscious, like a hypnotic gas drifting through an array of imperceptible pours. This might all sound very subtle and understated, but it's not. 7 is full of big, unmistakable pop music. They might exist in a obscuring haze, but there's no disguising Beach House's artistry. The lyricism and instrumentation is right there, in plain view, but good luck grabbing a hold of it.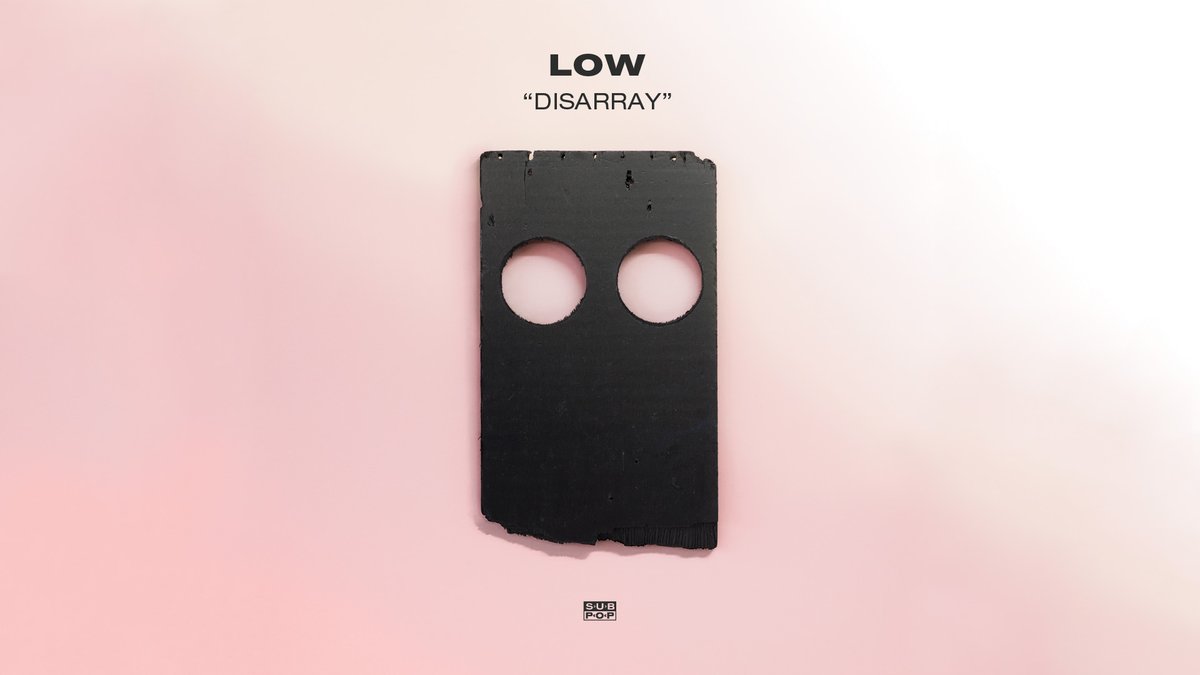 21. Double Negative by Low
Genre: Indie
Double Negative is the album we deserve. Despite the beautiful of vocal performances and strange dignity of the stern, minimal arrangements, Low have forged an album of amplified misery. In the Internet age we have found away to enhance the power of pessimism. If, as Nobel Prize winner economist Amos Tversky said, pessimism is stupid because you live the bad thing twice (once when you worry about it and the second time it when actually it happens), then you might as well be optimistic. Unfortunately, now we live in a world where pessimism follows you home and plays on repeat, turning passible sorrows into eternally looping tragedies. Double Negative is a desolate cathedral to our modern woes. It might be a ruin of music that once was, but these broken remains are somehow more poignant than any fully realized structure. It's tempting to ignore an album that cries, "it's end, it's just the end of hope" in favor of more uplifting fair, but that would be a mistake. Low have captured the moment by occupying the hollowed out corpse of what used be the center ground. The ghost of unity stalks this desolate and decaying no man's land. The inhumane landscape churns, thumps, crackles, distorts and disperses around Alan Sparhawk and Mimi Parker's hauntingly corporeal battle cries – it feels like humanity (or sanity's) last stand.