The Top 100 Albums Of 2018 (80-61): Nine Inch Nails, A Star Is Born, More
December 20, 2018 | Posted by
Before we fly through another batch of brilliant albums, remember to get up to speed on part one: Albums 100-81.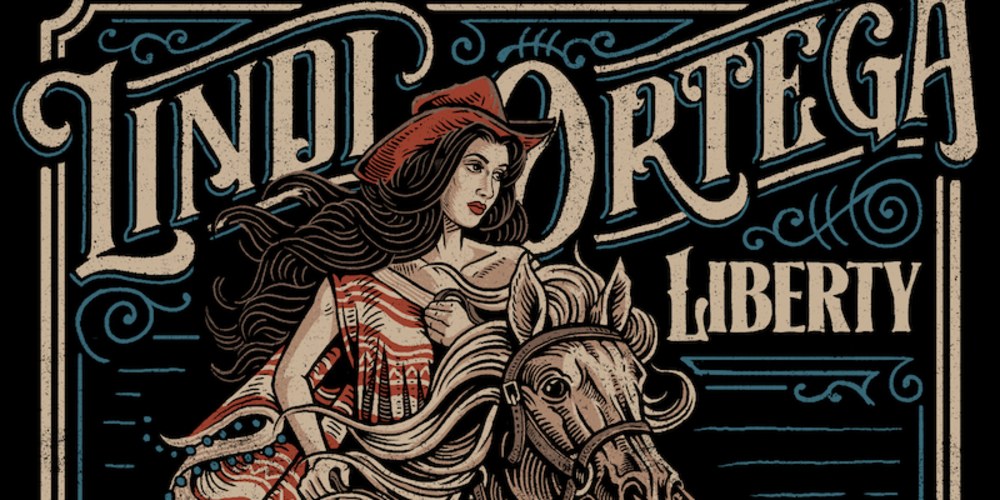 80. Liberty by Lindi Ortega
Genre: Country/Americana
Lindi Ortega continues to work away at her sound and Liberty is her best attempt yet at merging Spaghetti Western sonics with stately, swooning country songwriting. Not one to run from a challenge, as if merging the scope of Hollywood with the intimacy of the front porch weren't hard enough, Liberty is divided into three conceptual suites. To be honest, the story is pretty hard to follow (apparently the physical release comes with detailed liner notes), but these songs flourish in isolation. Ortega proves wonderful dramatic harnessing 80s rock propulsion, wacky séances, punchy handclaps, deliciously camp vocals, 60s schlock and anything else that happens to pop into her head, thus ensuring this collection never ceases to surprise.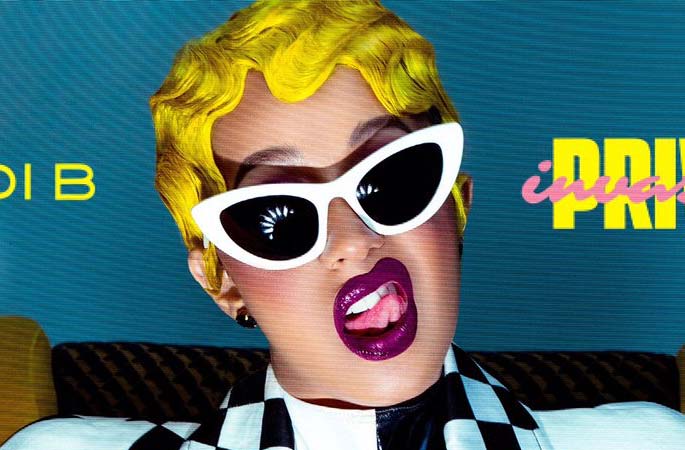 79. Invasion Of Privacy by Cardi B
Genre: Rap
"The moment of truth has arrived and, it turns out, Cardi B is exactly who she always appeared to be: the man snatching, no fucks giving, steel eyed scrapper, who rose from rank outsider to history making rapper in the blink of an eye. And yet, as confounding as it may seem, Invasion Of Privacy is a wily record that subverts expectation at every turn." Read Our Full Review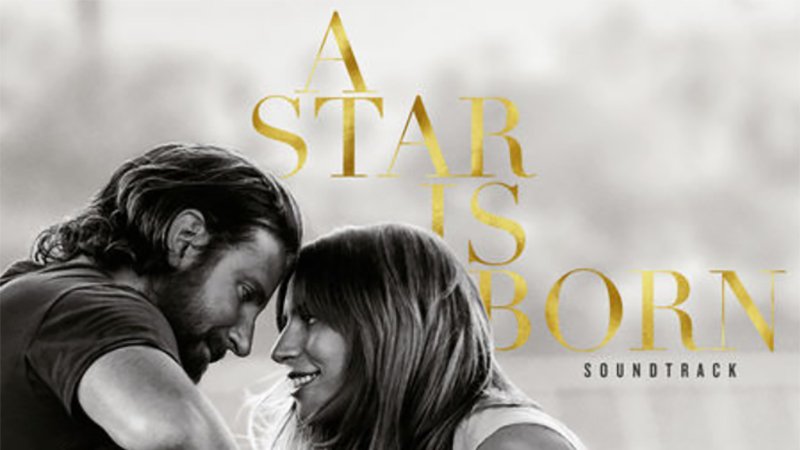 78. A Star Is Born Soundtrack
Genre: Pop/Rock
"The end result is a curio. An album entirely out of time: full of stainless steel ballads, straightforward arena rockers and delicate duets whose bizarrely literal lyricism is paired with devastatingly poignant vocal performances. There is an uncomfortable bigness to it all, best captured on Lady Gaga's "La Vie en Rose" (the performance that effectively won her the part).  Her virtuoso vocal soars, cascades and swings wildly; a charisma rich thrill ride ensues, but the whole affair proves about as subtle as a battering ram. Is it really the kind of reading of a sultry classic that you'd want to hear on your headphones over and over again? Perhaps not, and yet, its hard to deny the way time seemingly stands still as Gaga stalks the smoky Parisian streets of yesteryear. And that is A Star Is Born in a nutshell: big and undeniably obvious at times, but devastatingly effective all the same." Read Our Full Review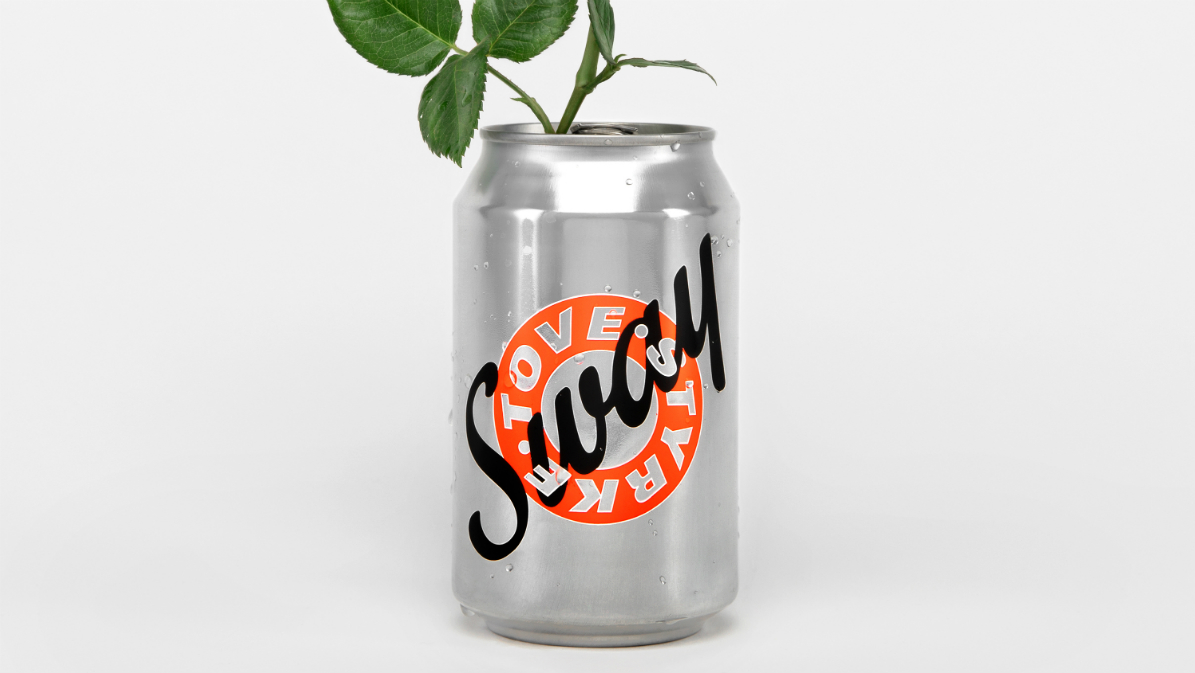 77. Sway by Tove Stryke
Genre: Pop
Swedish former reality show contestant turned electro-pop starlet Tove Stryke is maturing into one of pop's best and breeziest voices. Sway is an absolutely effortless 26 minutes, unburdened by cloying gropes for relevancy or obtrusive production: a reminder that pop music should be joyous and easy. Across eight expertly crafted tracks Tove Styke sees her love blossom from sneaking around on the "low low" to arriving at the point where facades crumble ("I Lied") and their understanding is implicit ("On A Level"). This is thoughtful and thoroughly modern music that is entirely disinterested in posture and is instead obsessed with the complexities of romance.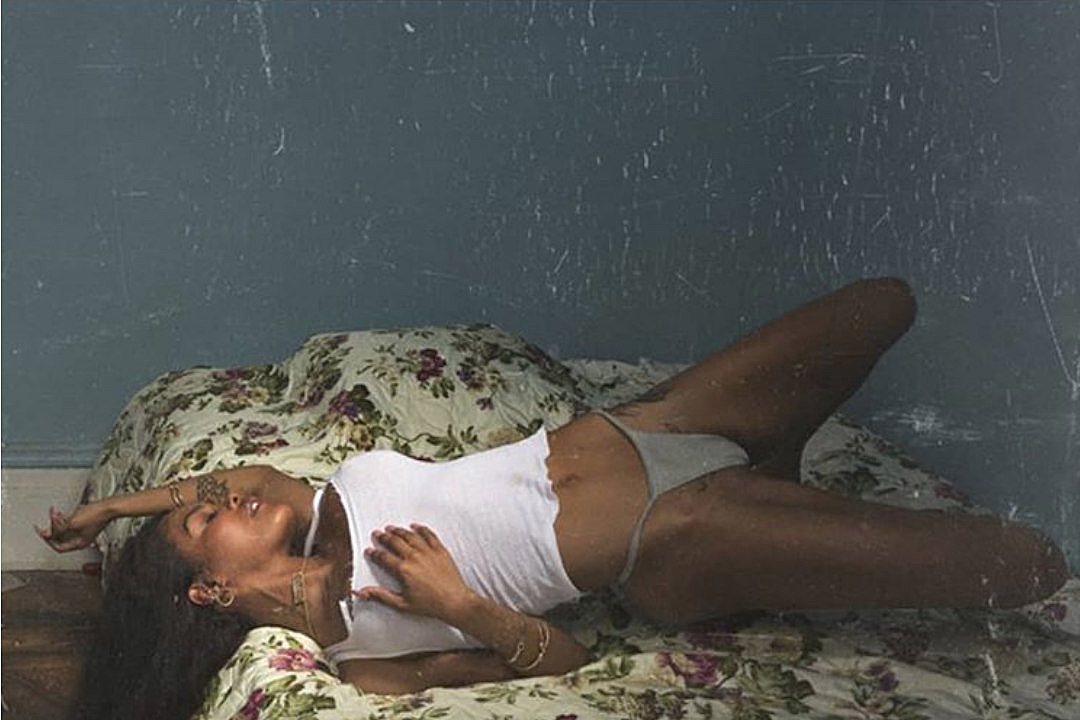 76. K.T.S.E. by Teyana Taylor
Genre: R&B
Anyone left screaming "I miss the old Kanye" should check out the latest release from Mr. West's Wyoming odysseys. This luxurious listen sees Teyana's smooth and sultry vocal caressing a selection of soulful arrangements backed, in large part, by acoustic guitars. Yeezy and co. chop up the soul and there's something rather captivating about hearing Taylor duet with a selection of soul legends (and ermmm, Sisqo). Taylor proves controlled, but dexterous playing the pleading lover seeking stability on the summery "Issues/Hold On", while oozing swagger on the show stealing "Rose In Harlem" – possibly the best track single track to come out of the Wyoming sessions.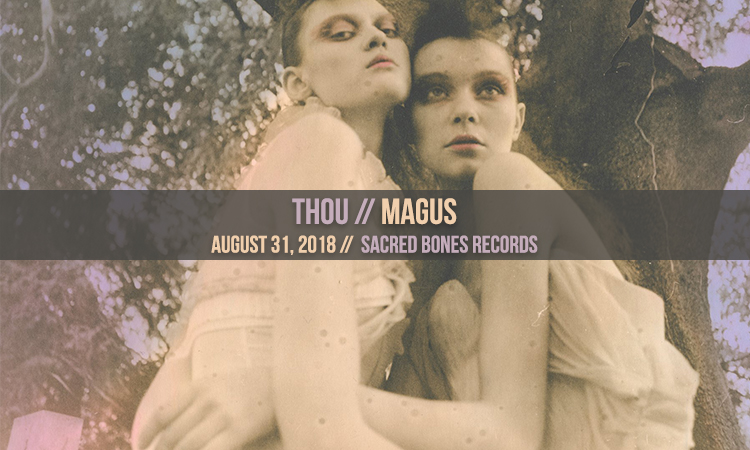 75. Magus by Thou
Genre: Metal
Okay batten down the hatches and hold onto your hats, because of Thou are not going to give you even a second of respite. The Baton Rouge band might be masters of sludge rather than thrash, but they are more than capable of overwhelming their audience with their relentless creep. Like thick, molten lava slowly devouring an already ashen hillside, Magus oozes downwards with the certainty of an impending doom. That's not to say there's no grace to be found in Thou's sound, far from it. There's an elegance to the way the lead guitar work lurks, lingers and then suddenly rises triumphant amid the sludge and slurry. Strangely, Magus is oddly inspiring in its monstrous brutality; Bryan Funck wants us to look beyond the oppression we face (be it misogyny, racism, class, poverty or depression) and find an inner strength to overcome the depressing organ grinder that encompasses us all (and that Thou so masterfully conjure in sound).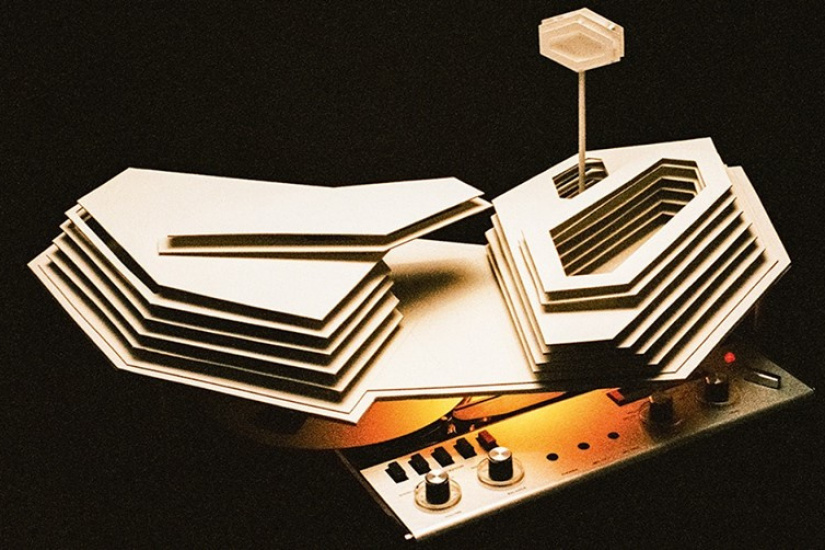 74. Tranquility Base Hotel & Casino by Arctic Monkeys
Genre: Indie
It turns out you're never too old or too successful for a gimmick change. Abandoning the raucous arena rock guitars of the globe conquering AM, Arctic Monkeys and Alex Turner in particular take a left turn into the idiosyncratic world of Scott Walker and ironic lounge pop. Long streams of consciousness and a formless piano driven air consumes the band as Turner uses a selection of ludicrous metaphors (opening a taco restaurant called the "information action raito" on the top of a hotel on the moon) to detail his song writing process and skewer those who seek fame. It's all ridiculously meta and farcically indulgent, but that's half the fun. The arrangements are remarkably well observed in their 70s cinematic oddness, even if the Monkeys rarely alight on hooks as strong as those of the title track or the brilliant "Four Out Of Five". Turner might occasionally find himself ploughing a barren field, but more often than not it's worth unpicking his space aged satires and getting to the bottom of his creative process.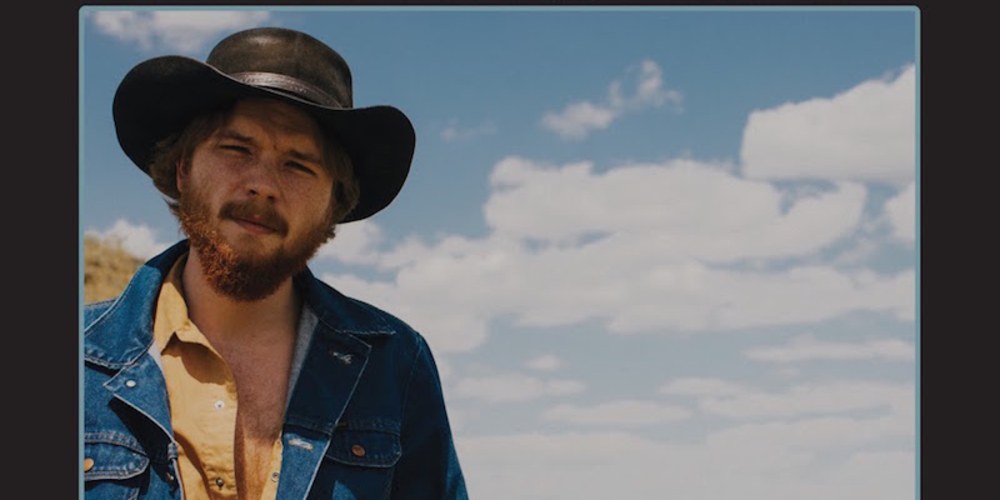 73. Songs Of The Plains by Colter Wall
Genre: Country/Americana
This is the second Colter Wall album to feature on one of 411's end of year lists. His debut album set the singer-songwriter on path for superstardom: despite the patchiness of the collection, Wall's proved voice too rich in character to be denied. His slow cooked, thickly coated drawl remains stunningly powerful and Wall is clearly a year older and a year wiser. There's always going to an uncomfortably element of insincerity to a young artist whose singing voice conjures the image of the weather worn, red leathered, dirt bitten skin of 75-year-old laborer. His voice and his lyrics tell you he's been there and done that, but he so obviously hasn't. Thankfully, Songs Of The Plains addresses this issue in two compelling ways. Firstly, the songwriting is markedly improved: the narratives bristle with edge and reek of desolation. Secondly, Colter embraces American history. His songs almost exist out of time, offering us scant glimpses of a world we hardly recognise, but a sorrow that is all too familiar.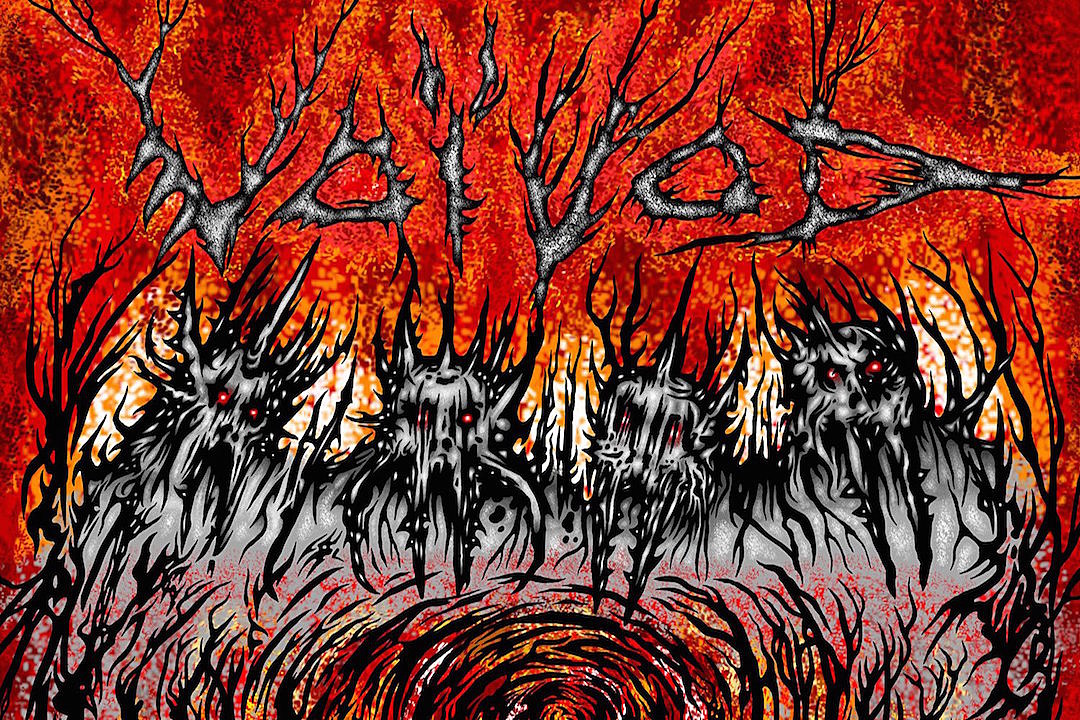 72. The Wake by Voivod
Genre: Metal
It's not necessarily shocking to see Quebec metallers Voivod evolving and improving 18 albums into their storied career, but it is strange to hear the band actually sounding younger. The clean and subtly psychedelic sound of The Wake feels like the product of a young hungry outfit rather than veteran specialists who've long since mastered their craft. Sure, there's an incredible control of tone and a flair for iconic fills that requires experience, but there's also a wonderful sense of band going out on a limb, happy to risk ridicule. The Wake is weird and oddly amateurish, especially in the vocal department. They should know better than to throw such ridiculous shapes – but thank god they don't. Voivod have created a gloriously geeky concoction. Unconcerned with being cool, the Canadians explore the strangest excess of the 70s and seem content to explore a plane of existence that some how connects "Fairies Wear Boots" Sabbath with Moving Pictures era Rush (while also incorporating plenty of pop rock and indie tricks into the mix). Seriously, stick on "Orb Confusion" and you'll be so thankful that Voivod stubbornly refuse to act their age.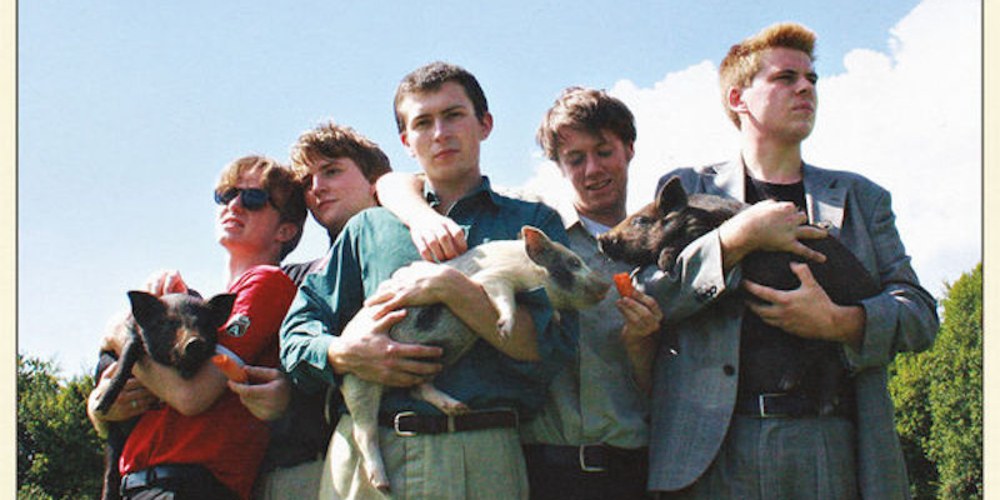 71. Songs Of Praise by Shame
Genre: Rock
Mark E Smith's shadow may loom large over Songs Of Praise, but that doesn't detract from either the urgency or the wrath inherent in Shame's music. It's easy to go on a rant, to excoriate your enemies, you don't even have to be coherent, the energy and loathing alone can carry a febrile crowd. Therefore, it's to Shame's immense credit that they go well beyond surface level aggression and disgust. Not only are their arrangements pleasingly restrained and (even) elegant, but Charlie Steen's blistering soliloquys ooze charisma and sly wit. "One Rizla" is indicative of the album's brilliance. The track constantly wrong-foots the listener with its unpleasant nihilism and unexpected humor: "Lying's fine if you get what you need/You're confusing love with greed/And I won't, I won't say please". There's a contradictory tension at the heart of each raving that makes Songs Of Praise a captivating listen, but who's side are on they on exactly? Well fuck sides, who has time to pick sides when life itself is slowly killing us.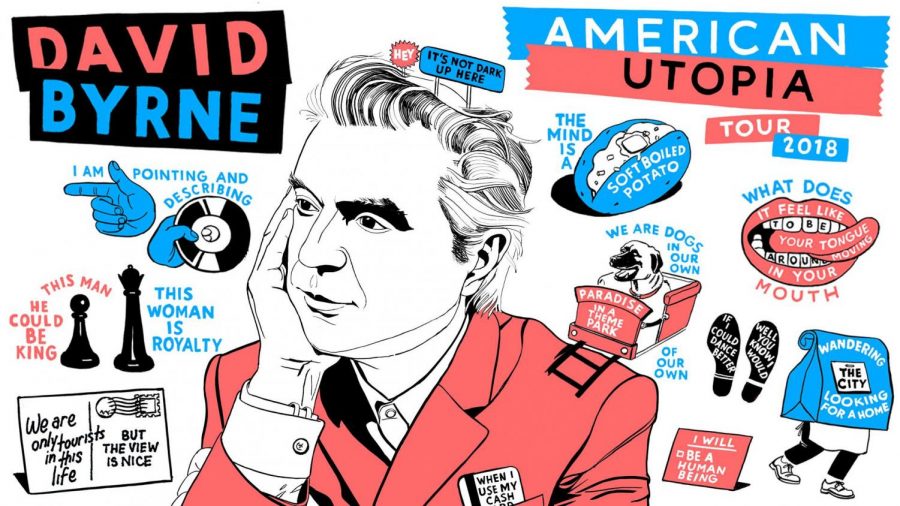 70. American Utopia by David Byrne
Genre: Rock
The American Utopia live show has proved so fantastic in all its wonderful oddness that the album that spawned it has been completely overshadowed. This is a shame. David Byrne's latest might not rival his work with the Talking Heads, but he has created a joyfully oblivious take on our Internet age apocalypse. Pointless personal improvement and singing for your supper are the new religion, so wake up, smile and the face the day – sky-high rents and a mountain of personal debt are a blessing we should be thankful for (what great impetuous to go out and earn!). The arrangements are often clunky and Bryne is a bit too on the nose at times, but American Utopia overflows with an infectious joy and irresistible warmth. Even after all these years, no one is better suited to wearing a fake plastic smile and inanely dancing as the world burns than David Byrne.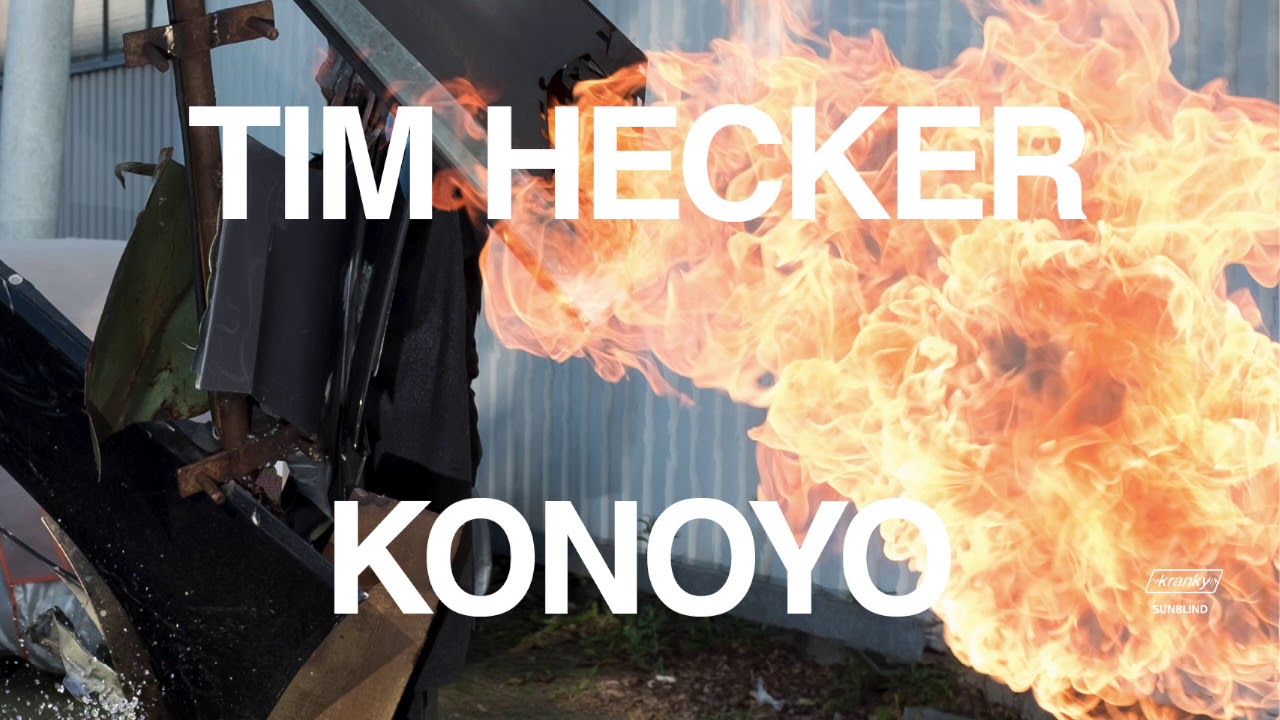 69. Konoyo by Tim Hecker
Genre: Electronica
Tim Hecker is a strange fellow. He went from exploring the physical death of music itself (Ravedeath, 1972) to celebrating the connections between human flesh and the grandeur of our natural landscape (Love Streams). Of course to say that a Hecker record is about anything at all is foolish, his music is theoretical and abstract. He can speak to both annihilation and relaxation simultaneously, while also exploring silence and the very contours of sound itself. Konoyo teases out these threads beautifully: stretch and twist a note in one direction and you're greeted with a silky curvature, contort it even a fraction more and an ear splinter angle grinder emerges. Phantom groans, animal cries and mechanical incisions lurk within this pulsing collection that defies the "meditative" label, but nevertheless possess a stately, looming beauty even in its darkest recesses.
68. Trench by 21 Pilots
Genre: Rock/Rap
"Our concept has come full circle as the protagonist's journey ends, not alone in cold oppressive darkness, but surrounded by those who know and understand his pain, having followed in his footsteps. Equally, the artist's struggles hidden behind the metaphor have found resolution: the pace of change that left Twenty One Pilots rudderless and unanchored has been overcome in the arms of a like minded and supportive community, not in one geographical point, but scattered like seeds across the globe – united, but unbroken by their isolation." Read Our Full Review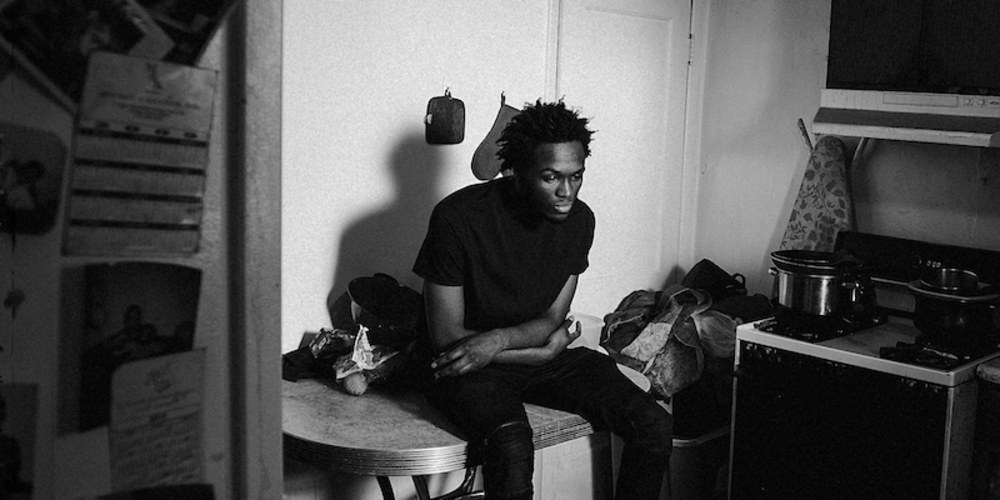 67. Care For Me by Saba
Genre: Rap
Saba inhabits a realm of stiff clicks in lieu of rhythm and suppressed lurches masquerading as grooves. This might sound like a formula for stroppy sad boy rap, but there's a strangely sorrowful warmth to the gospel flourishes that punctuate the murk. There's no hiding Saba's pain, nor his venom, and yet he rarely lashes out externally. Care For Me feels like a vicious internal monologue, a journal of the injustices that surround and suffocate him, as well an internal desolation in the face of an existence and persona he cannot possibly escape.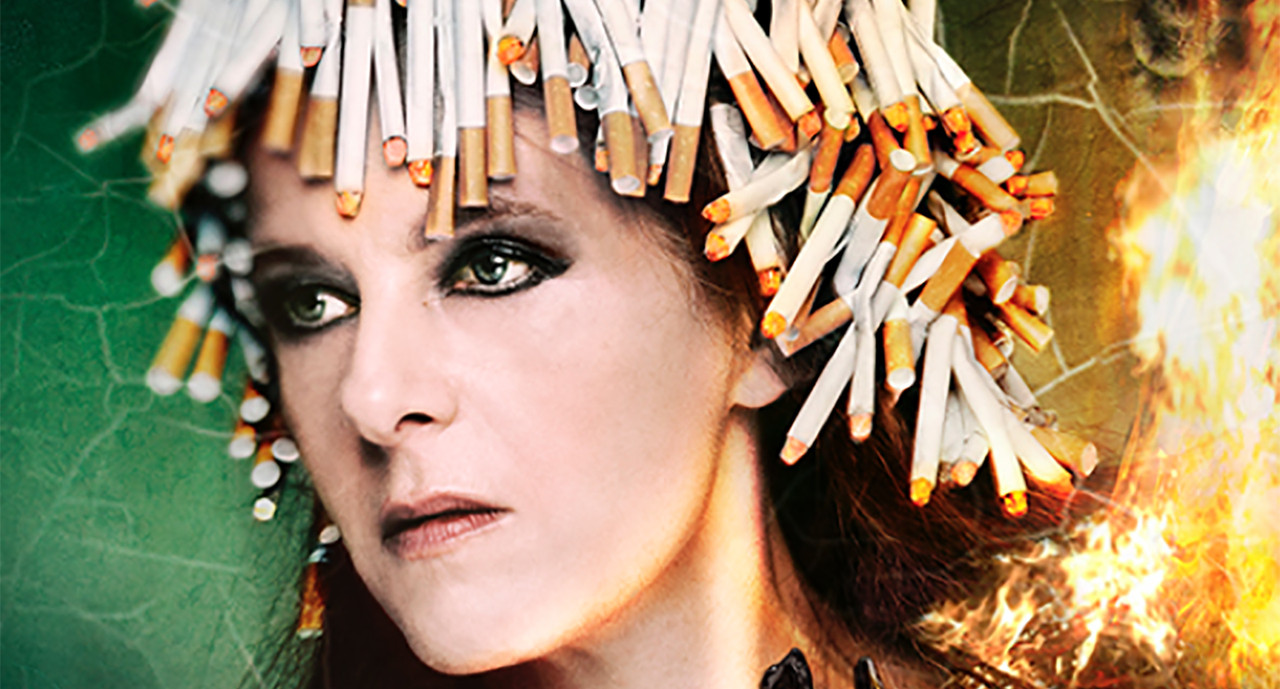 66. Hell-On by Neko Case
Genre: Indie
Written in the wake of her very own annus horribilis, where she was unwittingly exposed to her pathological stalker by the press, Hell-On is a masterclass in well disguised misery. Neko Case has a beautiful voice, 24 years on from her debut we know this fact well, but it is worth restating. She can make dark foreboding folk strangely charming and oddball pop sound utterly unnerving – and it is this deceptive quality that makes Hell-On so powerful. Some of the most challenging, unforgiving and vengeful lyricism of her career to date is dispensed with an elegant, almost playful, ease ("You see our poets, do an odious business/Loving womankind, as lions love Christians"). As a result, Hell-On is a wonderfully indirect affair; misery is entwined within luscious metaphors and ultra-precise, personal imagery, as well as those soft-swelling choruses.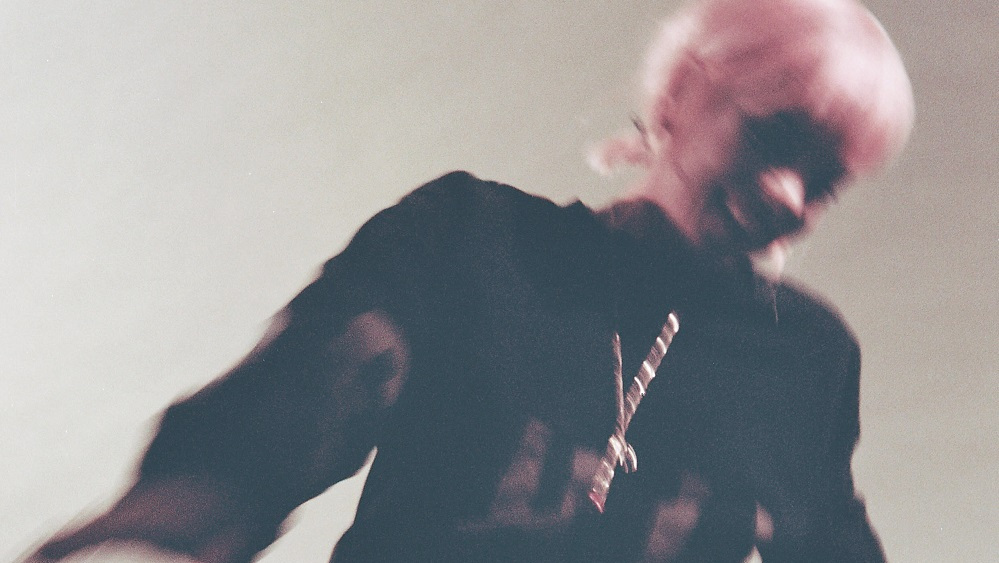 65. No Shame by Lily Allen
Genre: Pop
"This image of the older Allen endures. She's old enough to know better, but incapable of resisting temptation. She clearly desires stability (a loving family and the concept of a happy home), but she'll always be that girl with one foot in the rave. After all, when you're an instantly recognisable celebrity whose "fucked half the boys in Paris" and snorted cocaine at Karl Lagerfeld's gaffe (of all places), you can't exactly log onto eHarmony now, can you?" Read Our Full Review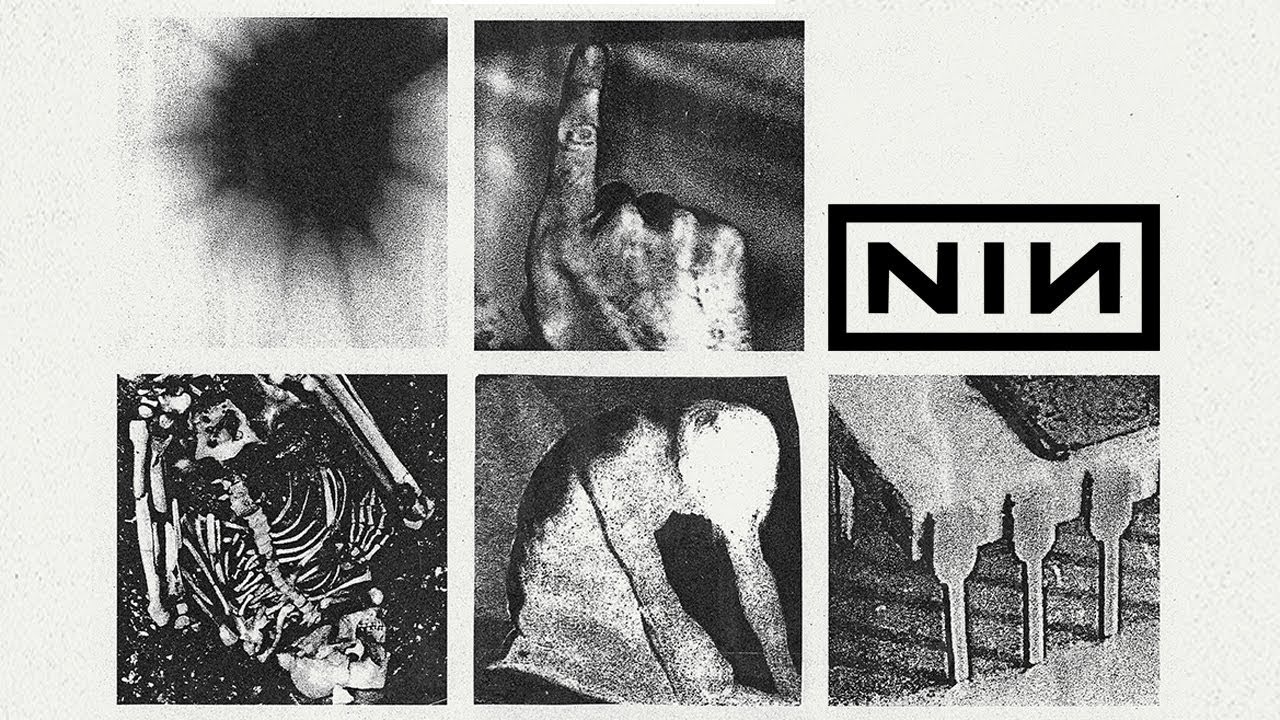 64. Bad Witch by Nine Inch Nails
Genre: Rock
"It's a staggeringly poignant end to a rough and ready Nine Inch Nails album that feels all the better for both its brevity and its intuitive nature.  Sure there are some old sounds and second hand ideas, but the high-minded standouts ("Play The Goddammed Part", "Over And Out") and rebellious rockers ("Shit Mirror", "Ahead Of Ourselves", "God Break Down The Door") more than compensate. Bad Witch is an album designed to confront lethargy: if you are angry, don't just sit there and take it. If your life is dwindling away, day after day, don't succumb to apathy and easy ambivalence – make a change. This feeling of urgency in the face of decay may well have been lost on a more polished, longer form release – so regardless of reasoning behind making Bad Witch the Nails' ninth studio album, the results more than speak for themselves." Read Our Full Review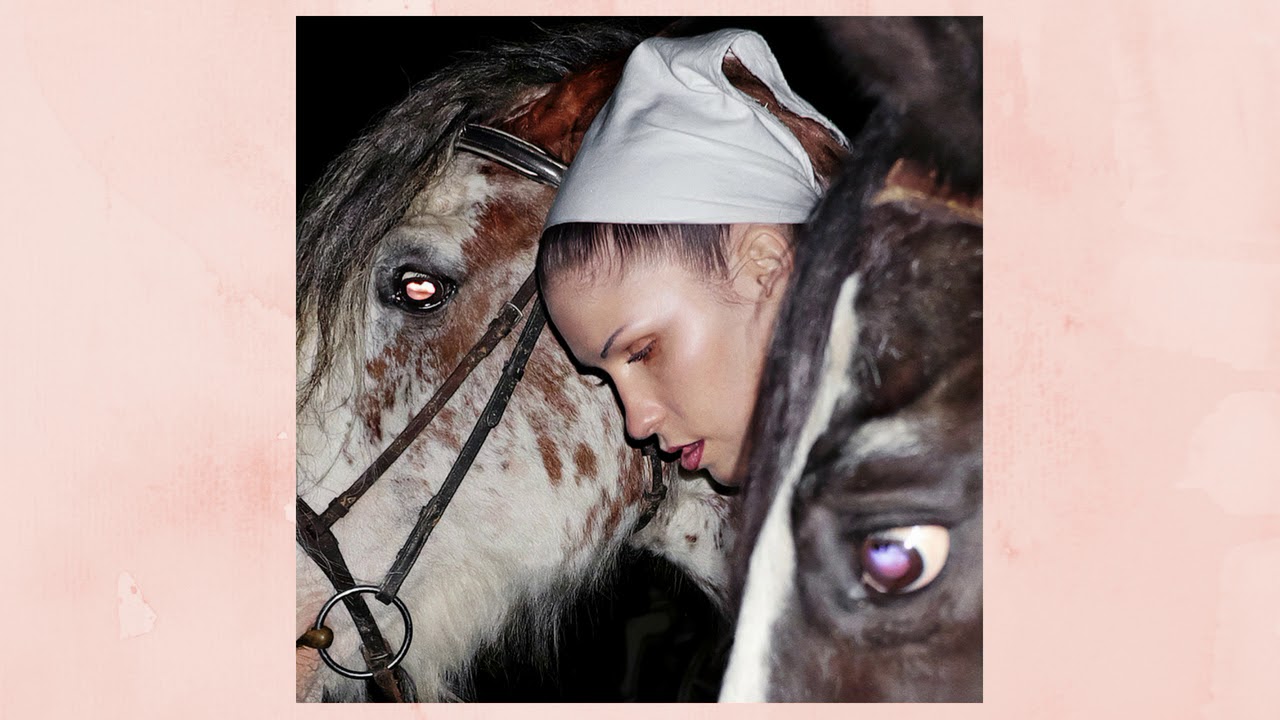 63. Eartheater by IRISIRI
Genre: Electronica
On paper IRISIRI should be one of the strangest and most amorphous listens of 2018, but, bizarrely, between all the deadpan spoken snatches, airless synths, Hollywood strings and interplanetary exhaust fumes lays a strange pop music. Eartheater's music might exist in an ambient realm where nothing is fixed and no tangible forms take shape, but there is always a pulse or a fleeting narrative that makes IRISIRI more than a mere intellectual curiosity. Alexandra Drewchin feels like a reluctant popstar: even as she does everything possible to disguise and subvert her vocals, her singing retains a power and immediacy that defies the innate aimlessness of the project.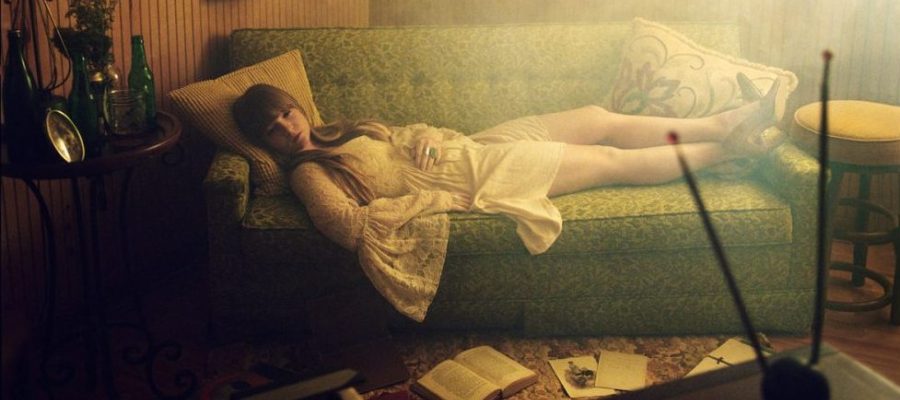 62. May Your Kindness Remain by Courtney Marie Andrews
Genre: Country/Americana
Some of the themes may be a little well worn (it's not a house, it's a home), but this wonderfully expansive album sees the already excellent Courtney Marie Andrews really coming out of her shell. Combing traditional country instrumentation and themes with modern industrial alienation, scuzzy indie guitars, gospel choirs and looming chamber pop, Andrews has crafted a superior successor to the already excellent Honest Life. There are illusions to Dylan and Springsteen, but also to Mogwai and Miranda Lambert on an album that seeks to expand the classic palette of Americana to articulate an existential ache.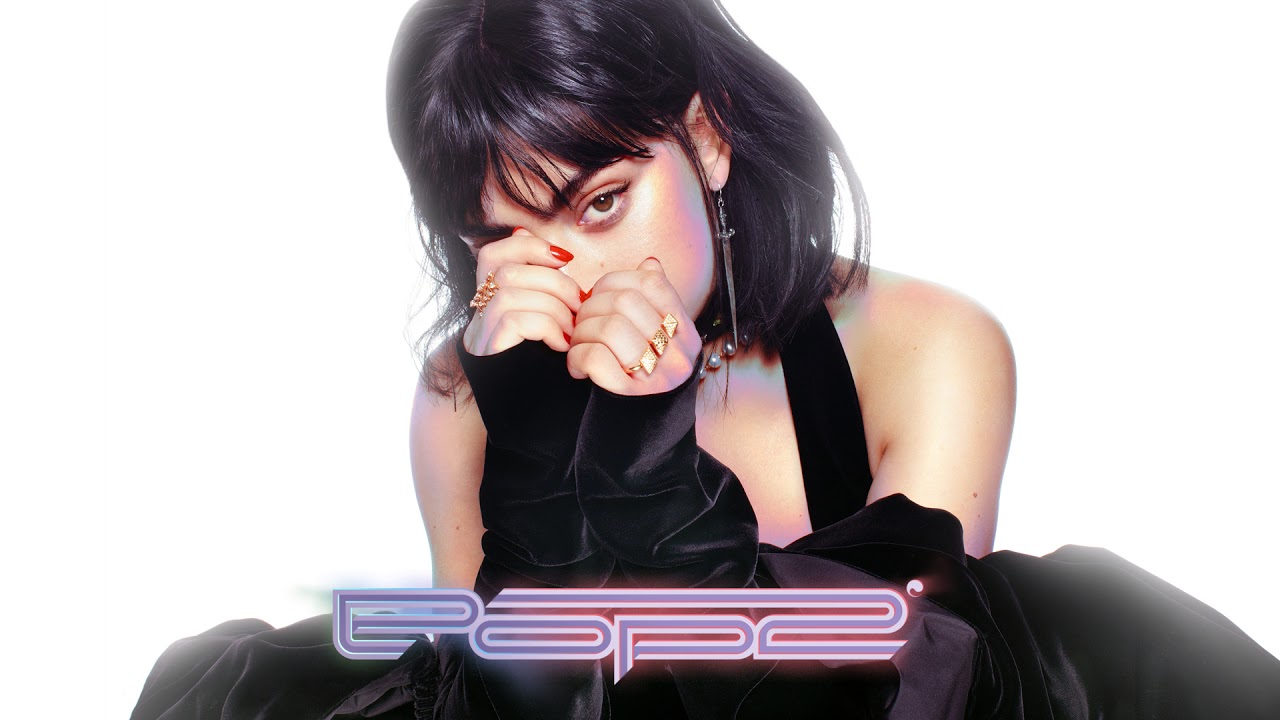 61. Pop2 by Charli XCX
Genre: Pop
"Sooner rather than later, Charli will have to deliver a more fully realized and definitive project, but, in the meantime, Pop 2 is a exhilarating smorgasbord of modern art pop, full of fly-by-night sonics and passing personas. Her last two mixtapes have been jam packed with so many ideas and influences it's hard to imagine what single sound she will eventually alight upon, but truth be told, that's her problem – we can simply sit back and marvel at another joyously creative collection." Read Our Full Review