The Top 100 Albums Of 2019 (#100-51): Tool, Lizzo, Charli XCX, More
January 15, 2020 | Posted by
First and foremost: R.I.P. Neil Peart you will be sorely missed. He was without doubt the greatest drummer I ever had the pleasure and privilege to see live and, as a member of Rush, he helped produce some of the most cherished LPs of my adolescence.
---
2019 has been an absolutely brilliant year for new music. Almost every conceivable genre has been blessed with a new standard bearer or potential icon and, not to be outdone, artists a little longer in the tooth have returned to stake their claim to relevance. Tool, The Who, Neil Young, Bruce Springsteen and even the recently deceased Leonard Cohen have gotten in on the act.
411's countdowns are always incomplete, there are only so many albums that we can listen to in a year, but 2019 felt particularly painful, as there are still a whole list of great records that I've only fleetingly heard and thus couldn't include in good faith.
Disclaimer: The end of the decade list took up much of my attention this winter, so apologies, I will be reusing blurbs from that list, so sorry if you have read some of my summaries before. Also don't expect the ordering to be an exact match.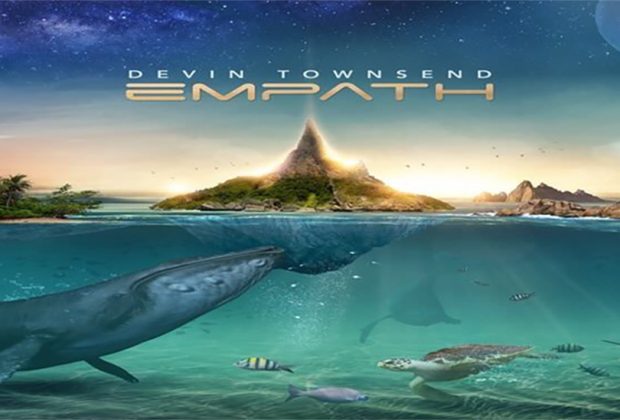 100. Devin Townsend – Empath
 Genre: Rock
Let's not pull punches: Devin Townsend is not my bag – and that's okay. He is a true marmite artist capable of dividing fans and critics alike. No one doubts his technical skill, nor compositional ambition, it truly is a matter of taste. Devin is either an insightful genius or he's the epitome of cringeworthy naffness. Empath has all the requisite attributes to send me running for the hills, but, for some bizarre reason, all those over-earnest lyrics, preposterous compositional choices and the myriad of never ending portentous crescendos – they just work. Perhaps, after all these years of me feeling that Devin Townsend offered too much of everything and too little restraint, what I really needed was MORE OF EVERYTHING, LESS RESTRAINT and MORE THEATRICALITY. Truth be told, Empath is a genuinely enjoyable listen. It makes me smile, against my better judgement while leaving me asking (and singing) why, WHY, W H Y ? ? ?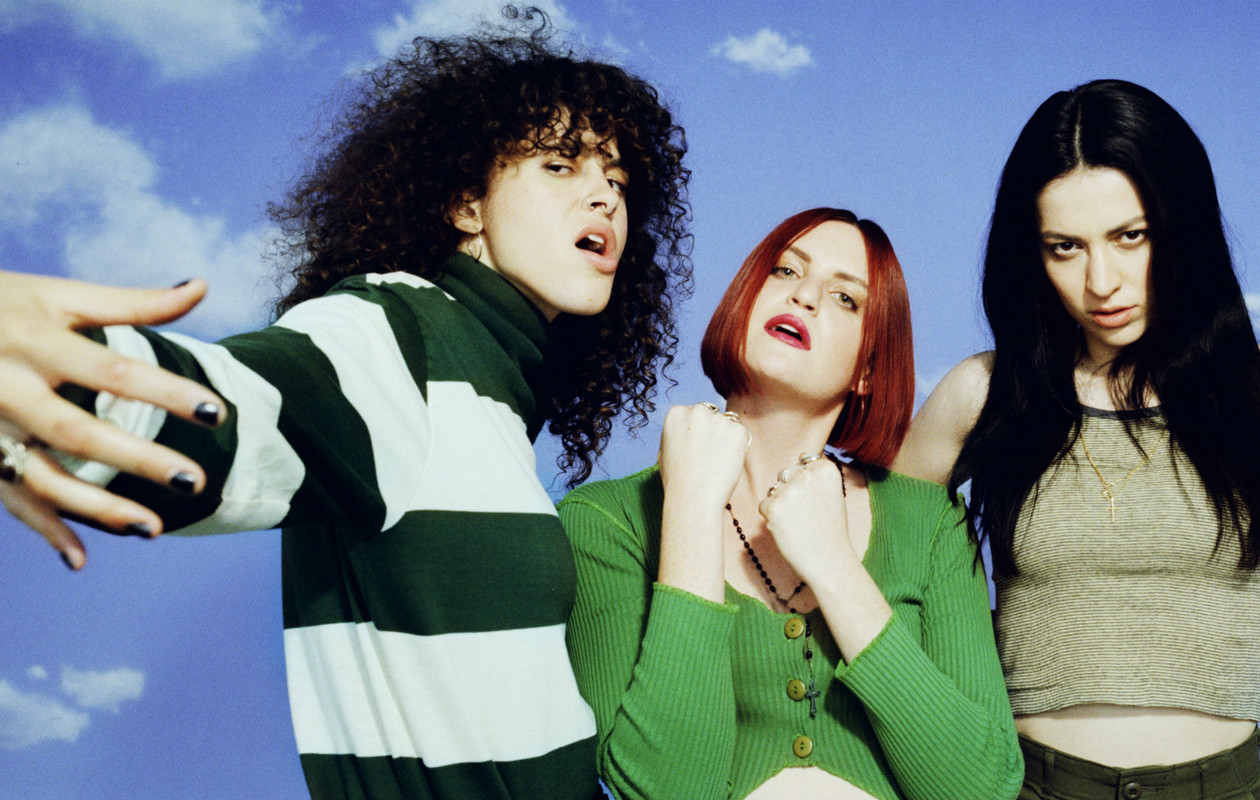 99. Muna – Saves The World
 Genre: R&B
Striding the boundary between pop, rock, synth and soul (well, R&B really), Muna feel strangely out of step with the 21st Century. Their production echoes the female pioneers who stormed to the top of the charts in the 90s while the vocals exude the earthy charm of the 1970s. Despite the throwback gloss – at times it will feel like a trio of Stevie Nickses have gone on tour in the Tardis – the lyrical themes and fractured structure of the verses paints Muna as an utterly modern proposition (so, in truth, does their eclecticism). Tackling themes of both addiction and romantic desolation, Saves The World is far darker than its punchy Haim-a-like tones imply. This mismatch between the album's jarringly thoughtful lyricism and its peppy sonics ensures that Muna cannot be dismissed as either lightweight or mundane.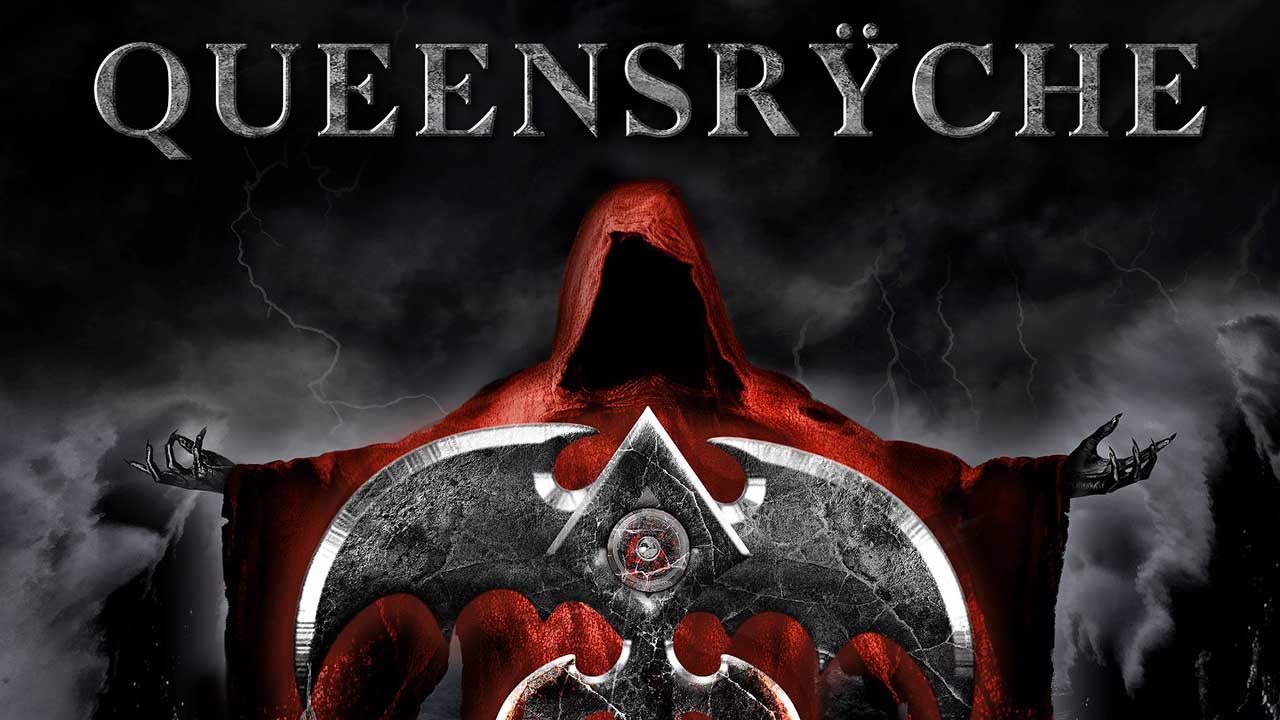 98. THE VERDICT BY QUEENSRYCHE
GENRE: METAL
There's no two ways about it, Todd La Torre's pinched sky scrapping vocals could not be anymore at odds with contemporary trends in metal. The same is true of Queensyche's love of crisp, cleanly produced riffs and cinematic tempo changes. The Verdict is big, brassy, ballsy and unabashedly mainstream – well, what was once the mainstream before metal splintered into a million growling micro-genres. If "Man the Machine" makes you feel queasy with its slick "insincerity", then go no further, check out and leave, because Queensryche's slide deep into the world of prog-pomposity is not for you. Luckily for the rest of us, the sillier things get, the better. After near-30 years in the industry the band, just like Judas Priest last year, know better than to care about cool and instead throw themselves headlong into each daft and delightful new-old idea. Whether thrashing, sliding or galloping the guitars prove ungodly satisfying and, while The Verdict is never anything but naff, the band's accomplished execution (in practically every area) proves undeniable.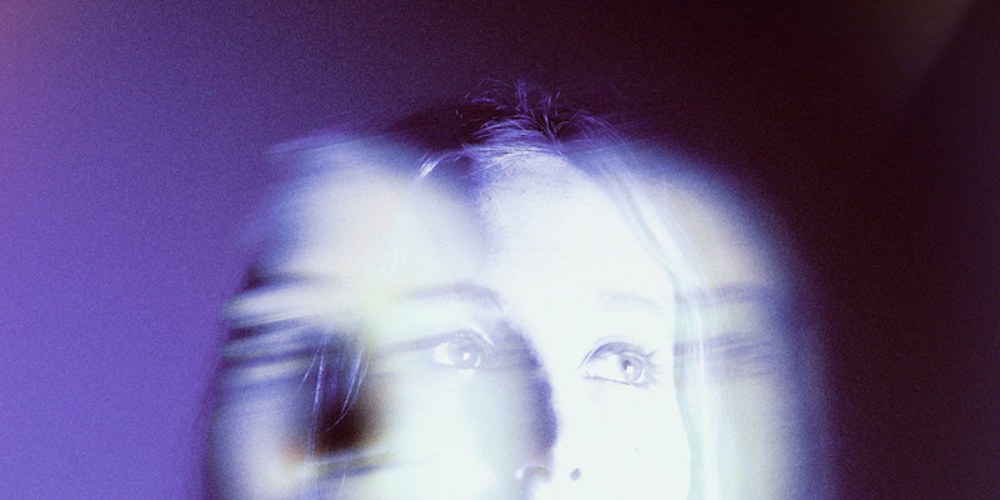 97. Hatchie – Keepsake
Genre: Indie Pop
Dreamy and depressive singer-songwriters aren't exactly in short supply, it's lucky then, that Hatchie is gifted not only with an incisive melodic air, but also a deep lying vein of optimism. Keepsake's willingness to tap into an unfashionable optimism only serves to strengthen the nihilism and apprehension that haunts this record. The highs are all the more effecting for being earned and the lows are believably tragic precisely because they never feel like too-cool-for-school artifice. When, on the drifting synth slouch of "Stay With Me", Hatchie sighs "I feel better now you're gone/I feel nothing, I feel numb" – it's impossible to believe her, because Keepsake exists in a world of continual subconscious second-guessing and it's utterly unsurprisingly when, a few bars later, Hatchie cries: "you're still the one". This sort of indecision does not result in indecisive pop music; Hatchie is letting us see what lurks behind her brave face in the most luscious and inviting of circumstances.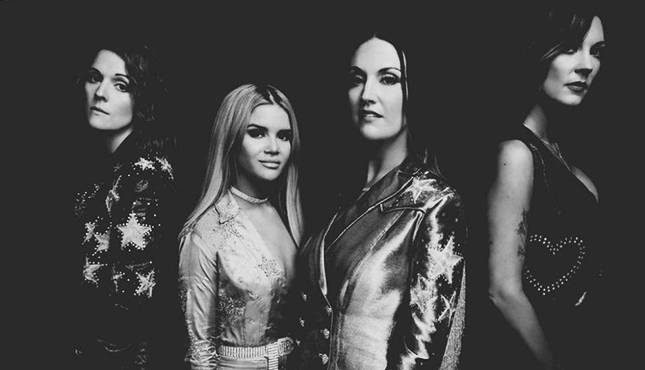 96. The Highwomen – The Highwomen
Genre: Country
All in all, The Highwomen are a genuine revelation – in large part because they've written a thoughtful, evocative, honest-to-goodness country record. There might be some gloss and plenty of peppery punchlines, but from the instrumentation to the historical reference points this is a celebration of traditional American forms and centuries old agony. Great swathes of the album are truly sublime even if the overall project falls someway short of greatness. Bland productions, crowded narratives and a noticeable lack of experience on tracks extolling just that virtue, take the edge ever-so-slightly off a wonderful collection.
Here's to hoping they follow in The Highwaymen's footsteps and we get a sequel in five years time (perhaps by then it'll be Amanda Shires' turn to "fly a starship across the universe divide" – no I'm not kidding, that is a Johnny Cash lyric).Read Our Full Review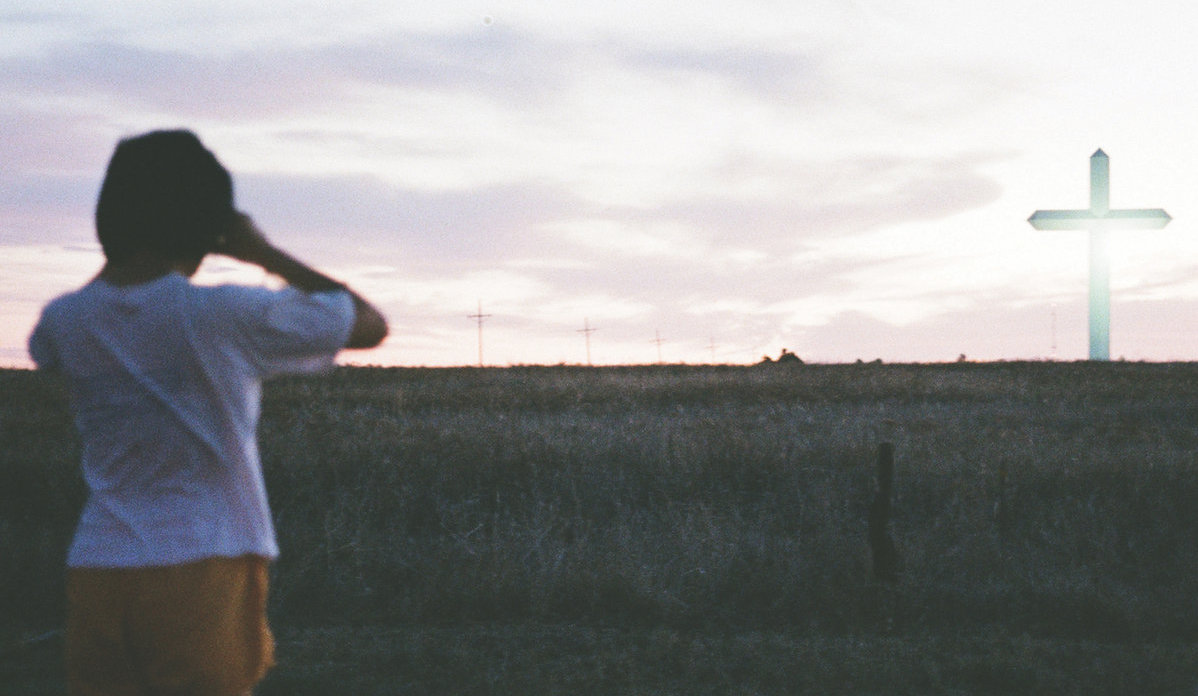 95. CRAIG FINN – I NEED A NEW WAR
GENRE: ROCK
When Craig Finn emerged as a solo artist, to many, it felt like he was waving the white flag. The Hold Steady had run out of steam and were walking off into the sunset after a magnificent and pleasingly prolific run. In hindsight, that couldn't be further from the truth. I Need A New War, the third and final instalment of a trilogy of solo albums, completes a tour of backwater, backroom, after-the-party America. Finn has always been an alleyway poet and a barroom rocker – and this album perfectly captures his anti-Springsteenian impulse. He conjures instantly, recognisable characters just like The Boss, but these stories are lack scope, heroism and they are anything but epic, they are defiantly kitchen sink. Like Nebraska with a heavy dose of detachment and sung by a mule whose back has finally broken. This are anthems for Americans who are stuck, stuck living in the after glow of their prime.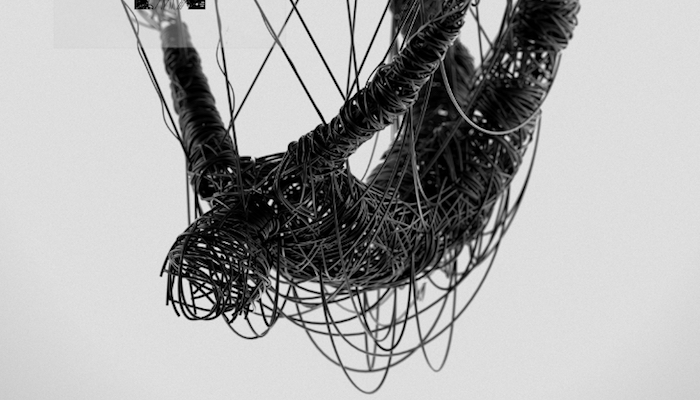 94. Korn – The Nothing
Genre: Metal/Rock
The Nothing is the most mature, profound and powerful record in Korn's entire catalogue. No one should have to endure what Jonathan Davis has suffered to create great music, but there is no doubt that his abject agony and the onset of depression has elevated his songwriting to new heights. Korn, for their part, rise to the challenge. There might only be one or two truly interesting arrangements, but the band are tight, terse and behind Davis every step of the way as he explores an unthinkable sorrow. Read Our Full Review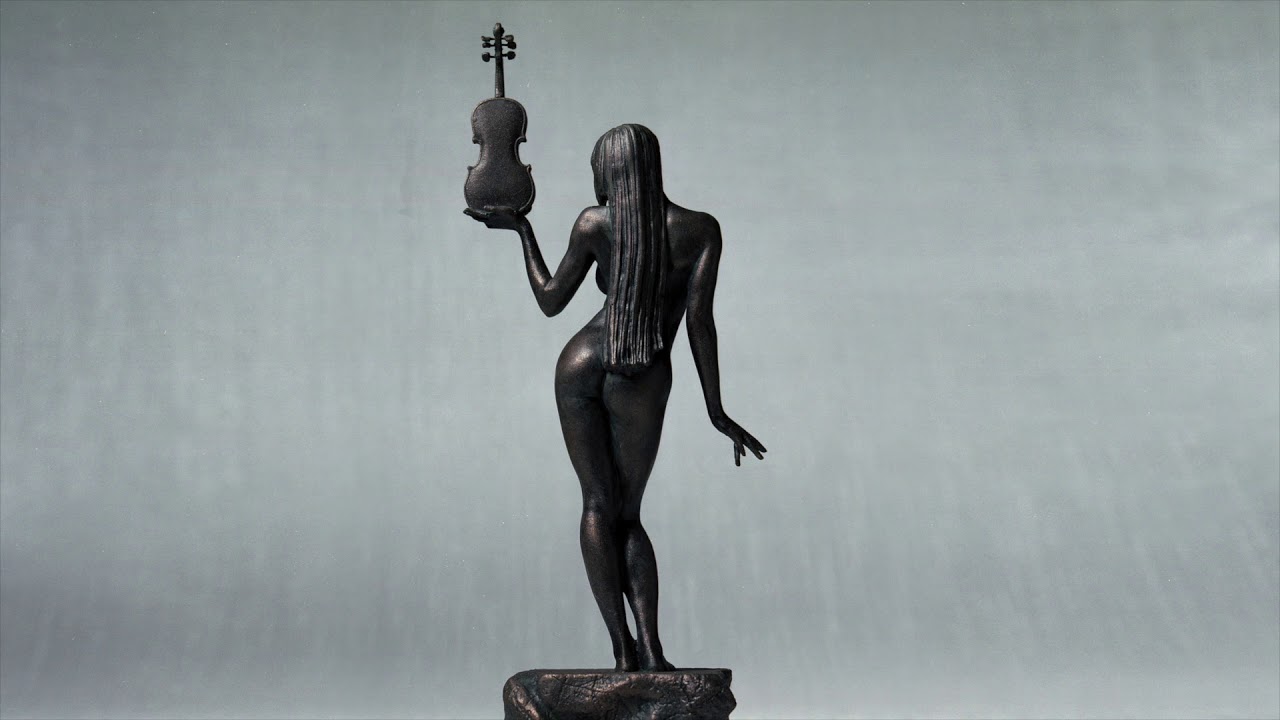 93. Sudan Archives – Athena
 Genre: R&B
No matter how hyped or accomplished you may be, there is no need to rush to release your debut studio album. Violinist and vocalist Sudan Archives has been teasing us with enticing singles and EPs since 2017, but, if Athena is any evidence, she was right to take her time before unleashing a feature length piece. Athena is perfectly pitch blend of violin (both played and hypnotically plucked), tender R&B and subdued dance grooves. Sudan Archives both is and isn't a radical: her use of the violin and her slow-rolling arrangements speak to the avant garde, but she is clearly a fan of straightahead melody and lyric driven R&B. The song itself and her soul are always given precedence over the dive to subvert and challenge. Rather than softening Athena's edges, Sudan Archives is free to glide, vibe and write songs of self. The violin is Athena's x-factor, but it is a single element in a sublime whole.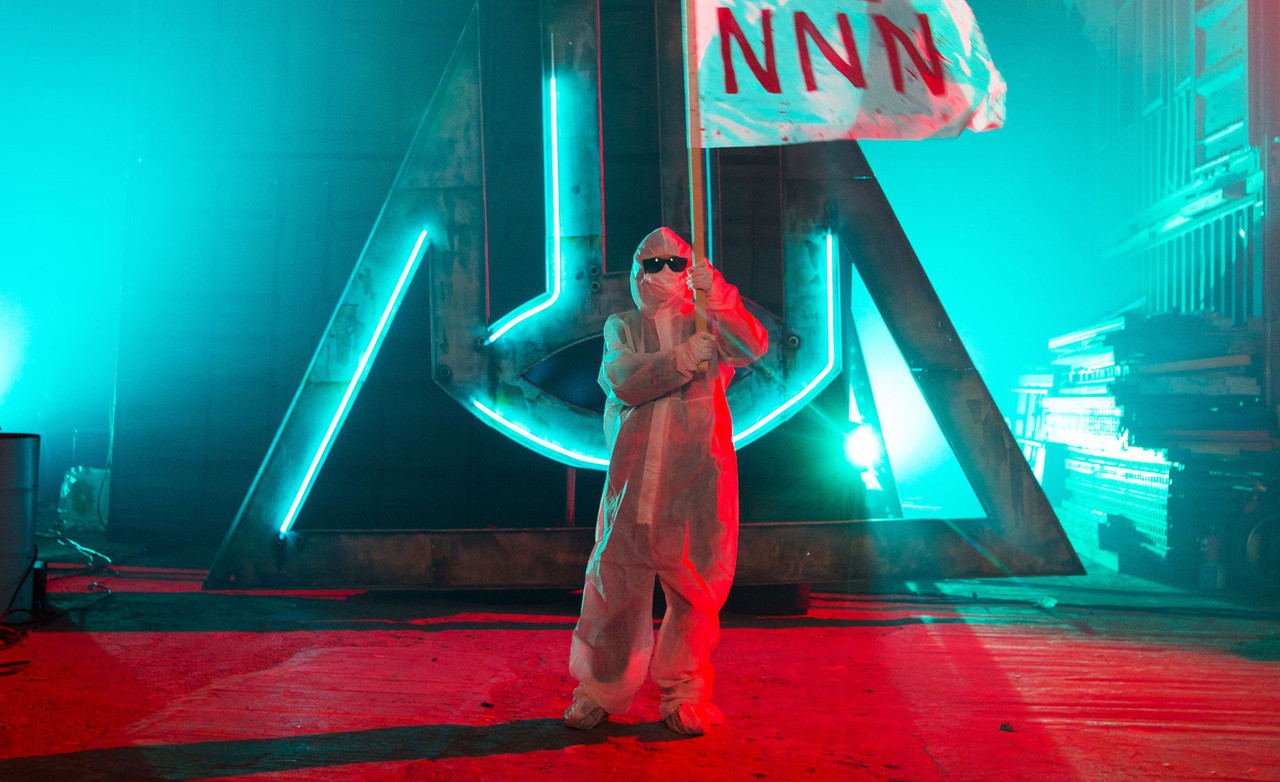 92. Black Futures – Never Not Nothing
 Genre: Rock
It always pays to remember the fact that I am not young and I'm not cool. Equally, it's worth remembering that in the quest to make music that is vital the transient youth and fleetingly cool will produce records that are destined to make people like me groan. In rock circles, where nostalgia is ever-present, it's easy to forget that fashion cycles used to spin so quickly that 16-year-olds would be alienated by the music their younger brothers were listening to (let alone a poor 30 or 40 something trying to comprehend whatever on earth nu-metal or post-punk were supposed to be). Unsurprising the music world of old used to eb far more resentful. Modern rap still has that element of generational destruction (see mumble rap, vapor twitch, cloud rap and whatever else), but in recent years it feels that old rebellious spirit is returning to rock music.
Never Not Nothing by Black Future is vital assault on inertia that seeks to unify a generation of hard rock fans in the way The 1975's A Brief Enquiry Into Online Relationships did for indie stalwarts. The music is goading, crass, over-produced and at times cringe-inducing naive, but that's part of the fun. I love that this album rubs me up the wrong way, it's not interested in my approval or delivering subtle reflections on style or influence – in fact, Never Not Nothing is has no interest in subtlety whatsoever. At long last, the rock stars of today are not trying to sound like the middle-aged men of yesterday.
Fever 333's record could also have filled this slot of youth in sonic rebellion.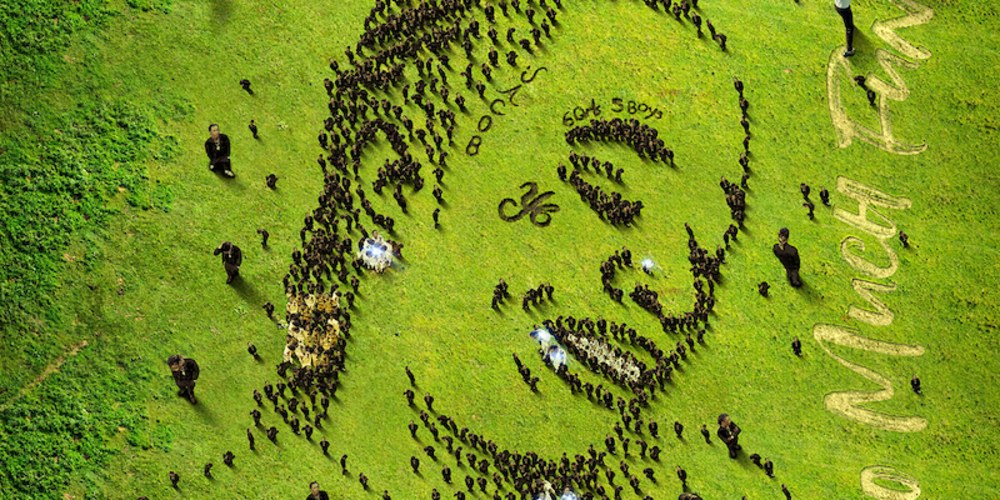 91. Young Thug – So Much Fun
 Genre: Rap
No prizes for guessing conclusion of almost every review of Young Thug's latest release: So Much Fun is… a hell of a lot of fun. Well, to quote Billie Eilish: "duh". To be perfectly honest, I don't think anyone expected to be writing about Young Thug in 2019. For the longest time it felt as if he'd missed his moment with a series almost-but-not-quite-excellent releases. Thug had a knack of dividing opinion, but not just between his supporters and detractors, but within each group. Love Barter 6, hate Slime Season, bump Jeffrey, ship Beautiful Thugger Girls and vice versa, no one could keep their story straight.  Young Thug seemed incapable of achieving either universal acclaim or distain, until now. No one is calling So Much Fun a classic or culture defining statement, but by focusing in on what he does best while cleaning up his sonics and delivery without sacrificing his signature sound, Thugger has created a studio album that pretty much everyone can enjoy – and that is worth celebrating.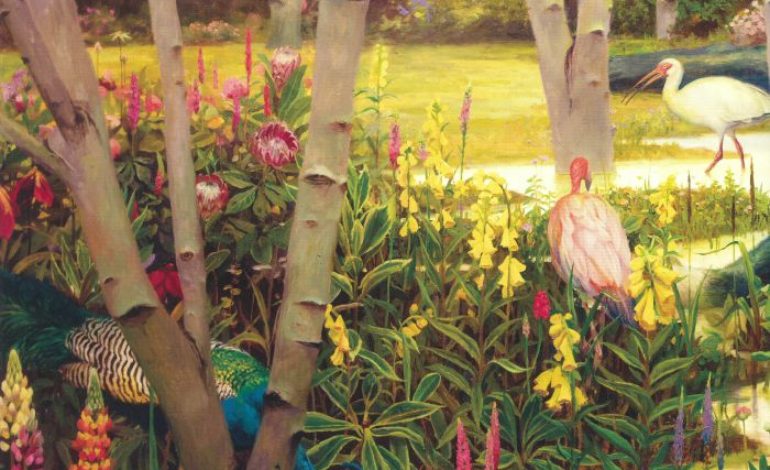 90. Rival Sons – Feral Roots
 Genre: Rock
Scott Holiday remains one of my favorite interviews, he's relaxed, charismatic, cool and a natural storyteller. Exactly what you want in a modern lead guitarist. Last time we spoke he bristled with contempt at the "classic rock" label attached to his band and if 2014's Great Western Valkyrie showcased Rival Sons opened ended potential, then Feral Roots shows how successful they've not only mastered the rock cannon, but bent it to their will. Unlike Greta Van Fleet, imitation is not the aim of the game. Rival Sons embrace the grand American expanse and continually ask questions of what could yet be, not merely what has been before. They tease the listener with the familiar, only to veer off into a psycheledic, intergalatic or power pop direction.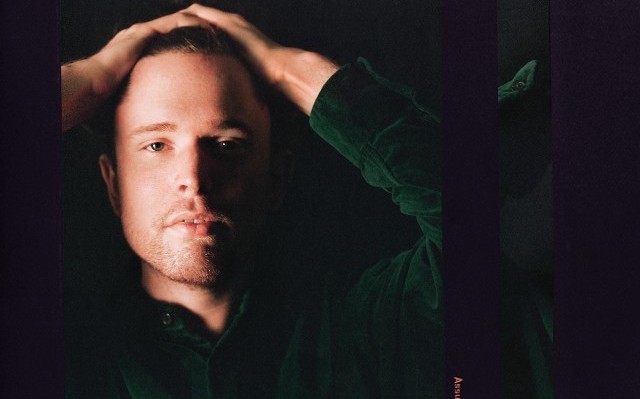 89. James Blake – Assume Form
 Genre: Electronica
Having spent a decade ploughing a lonesome and desolate furrow, it comes as something of a shock to see James Blake riding a wave of romantic euphoria and cutting loose with a host of A-list avant garde compadres. It would be wrong to paint Assume Form as an upbeat listen, Blake still deals in desolate, wounded soul, but the change of subject matter and a subtle shift in his palette sets the stage for an charming and surprisingly inspiring counterpoint to his whimpering self-titled debut. He could well have tilted the album: "I've cheered up, a bit".  It's a strange dichotomy, Blake's longsome sonics with starry eyed lyrics and brash guest stars, but it works surprisingly well. Assume Form is the inversion of a sorrowful sonic language crafted over the course of a decade. In many ways this is Blake's weakest album to date, but it is also the most accessible and loveable. On the stunning "Barefoot In The Park", not only does Blake unleash Rosalia to glide across his solemn and dislocated landscape, Blake summons one of his greatest lyrics to date for his tale of an introvert slowly coming out of his shell: "When you're done with me, I see negative space".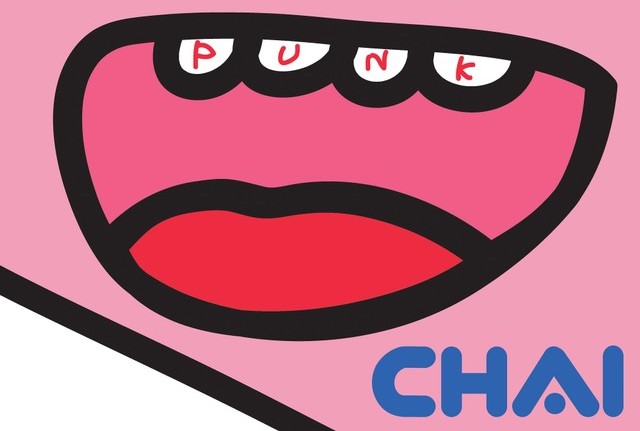 88. Chai – Punk
Genre: Indie Rock
When we named Chai one of 411's Best New Acts Of 2019 there was a worry that their joyful pop hooks and brazen blend of 80s gloss and rickety 00s rock would peter out into a Japanese parody of popular music. Well, I am ecstatic to report that while Chai certainly do not sound like bastions of profundity, their effervescent, insistent, gloriously addictive pop-rock-punk racket proves utterly irresistible. Perhaps surprisingly, the album format perfectly suits the Japanese four piece. Rather than having their shtick wear thin, the elongated exposure helps the listener enter their world, skipping to their beat, embracing both their faux naivety, sly subversion and their globe trotting worldliness. Blending joy and apprehension PUNK exceeds expectation and defies the "gimmickry" accusations.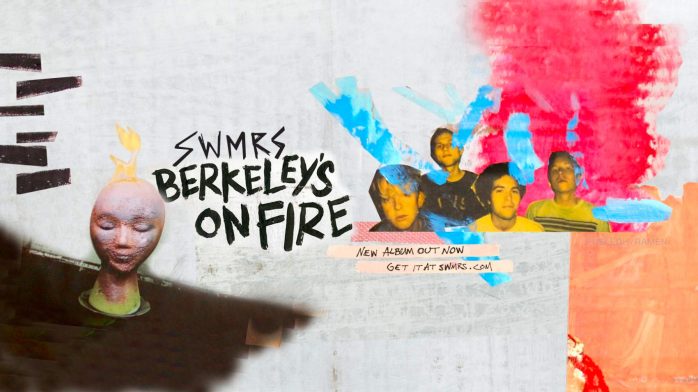 87. SWMRS – Berkley's On Fire
 Genre: Punk Rock
I don't long for youth, but there's no doubt that, on occasion, it sucks getting old. Everytime I listen to Berkley's On Fire by SWMRS I wish I could be young again. This is the kind of smart arse, artfully obnoxious and undeniably addictive art-pop-rock-punk record that I would have adored as a thirteen-year-old. Better still, when I was younger I would have been obviously unaware of all the crafty post-punk references in these choppy rhythms and the goading, spluttered 90s overtones of the verses. Still no matter, I might be too old to wholeheartedly enjoy SWMRS, but I can still more than appreciate a young band full of energy and ideas backed up by the instrumental and compositional precision to bring their jagged conceptions to life. On the whole, I've found the 90s revivalism of the 2010s wholly abysmal, SWMRS are the exception; they channelled the snot and snarl of the past to incite a thoroughly modern rebellion. Think Parquet Courts with worse taste and less restraint (that's not a bad thing by the way).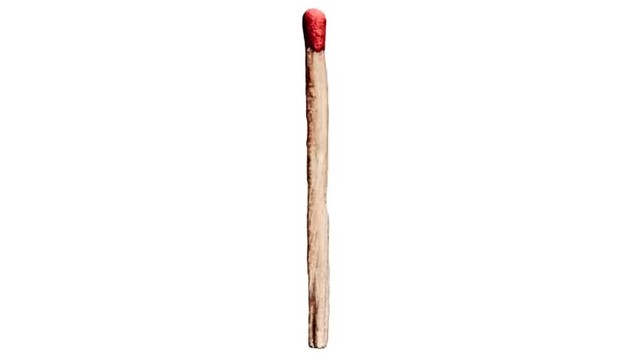 86. Rammstein – Rammstein
Genre: Rock
If Rammstein's comeback album's fundamental failing is that the band have so comprehensively mastered their signature sound that what was once thrilling, now feels eerily automatic, then few will complain. After all, it's the sound of "TATTOO" and "WAS ICH LIEBE" that propelled Till Lindemann and company to superstardom in the first place.
Far from a failure, Rammstein's first studio album in decade is a riotous onslaught of stainless steel anthems. Soaked in sweat and deliciously camp, Till Lindemann shamelessly embodies all brazen ambition that the metal scene of the 2010s has disavowed. At this point in their career, Rammstein are content writing and releasing readymade greatest hits collections. Their eponymous seventh album might be lacking in depth, but who on earth could possibly care, when the surface is so seductive? Read Our Full Review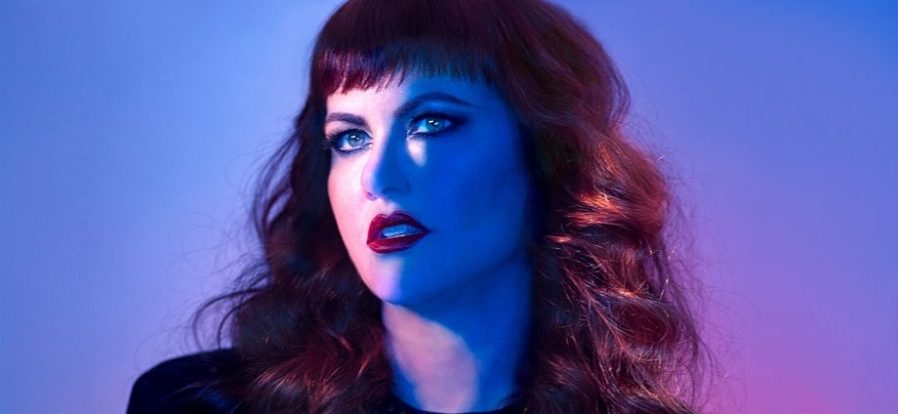 85. Kim Lenz – Slowly Speeding
 Genre: Rockabilly/Country
Kimz Lenz might be best known as the Queen of Rockabilly, but on her expansive and lingering fifth studio album, you're as likely to find her sitting by the ocean or crumpled over a piano in a smoky late night lounge as playing a set at Nashville's Station Inn. Make no mistake, there's plenty of twang and some glorious barroom double bass on display, but these are slow stewing songs of ache and desire. This introspective and cinematic turns suits Lenz, she's always possessed a stylised 1950s delivery and she appears to evolving to embrace the ghostly cool of classic Hollywood (fear not, there a plenty of groovy retro workouts and pithy ditties to be enjoyed too). The night sky that graces Speeding Slowly's cover is apt for an album of serenely seductive nocturnal impulses.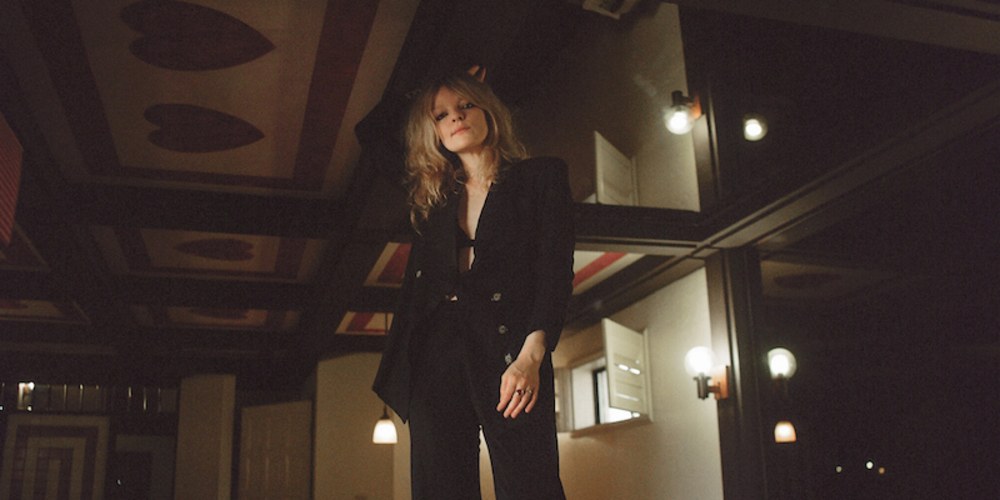 84. Jessica Pratt – Quiet Signs
 Genre: Singer-Songwriter
Jessica Pratt's music has always tiptoed up to the border of alienation. Her vocal is serenely controlled, but posses the veiled unease of a pagan ritual. When the mood takes her, she glides towards both timeless soul and needling folk, but whether it's an innate introversion or desire to subvert, her songs never soar. Pratt always keeps her music frighteningly close and subdued. Quiet Signs does little to break this template as Pratt saunters and stews on a series of delicately judged melodies. Her singing is beautiful and, while she routinely frustrates the natural flow of the traditional three-minute pop song by lingering on looping motifs, Quiet Signs proves subtly addictive. It is a pleasure to share Pratt's company as deft shifts in tone and texture enliven these sumptuous understated reveries.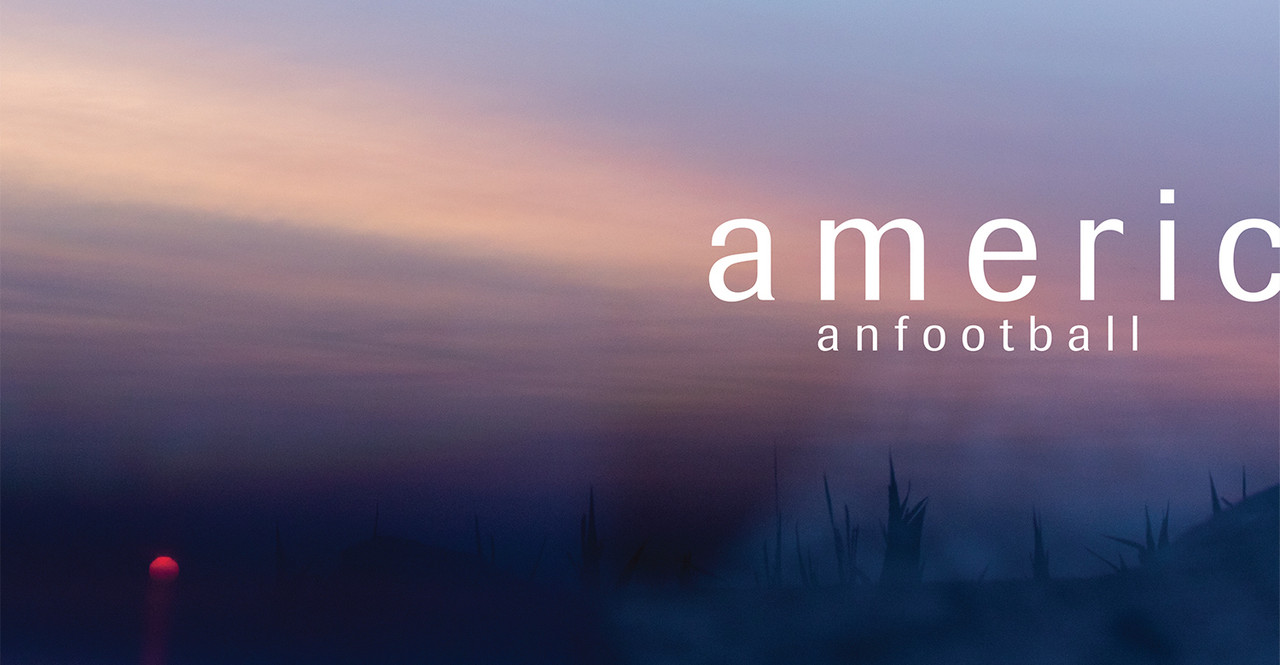 83. American Football – 3
 Genre: Indie Rock
It's official. We've reached the point where the reformed American Football have effortlessly surpassed their prime years. Of course their comeback LPs (2&3) cannot recreate the impact of their debut, but that hardly matters. These delicate and beautiful observed insights into insecurity will spawn no scenes nor set stage for a generation of emo headliners: they are a more personal delight. American Football's 3 offers tender lingering music that plays around the sorrowful margins on human existence: stumbling upon slivers of beauty as they exorcise their demons.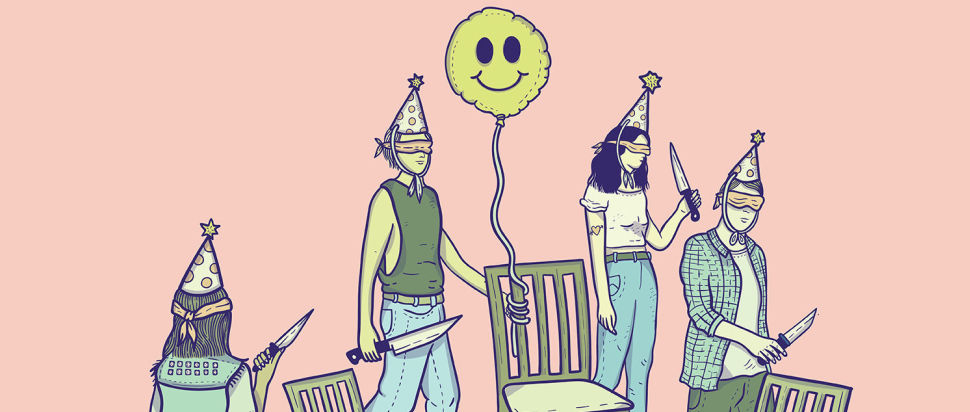 82. PUP – MORBID STUFF
Genre: Rock
In some ways Morbid Stuff is a frustrating listen. If you fell in love with The Dream Is Over the way I did, you probably hoped and expected some kind of great leap forward on Pup's follow up LP. The more rational among us no doubt screamed: for the love of God, do you know anything about this band? Morbid Stuff is in many ways more of the same. Another helping of riotous and wilful amateurism that leaps between the most glorious riffs one second, and out of tune howls of near self-immolation the next. Like The Hold Steady hooked on heroin and recording power-pop in an over turned skip, Pup are both know-it-alls and hopeless romantics. Too clever for their own good, but too hapless to make a success of themselves – well thank god their such wilful fuck ups, because their failure provides the rest of us with a glorious outlet for our pent up frustrations.
81. Babymetal – Metal Galaxy
Genre: Metal
In many ways Metal Galaxy is the perfect response to modern metal world. So many bands are happy to retreat into their respective niches and eschew ambition in the name of super serving their avant garde base. Babymetal cannot be subtle, nor can they stay in one place, instead they seek to dive down every available rabbit hole and bring their daffily distinct sound to the biggest audience possible. They want to headline, they want to rock the crowd, but they don't necessarily want to be all things to all people. Metal Galaxy is not pandering, this is no box ticking exercise and no marketing executive would ever recommend this approach – a Deafheaven fan (for example) is never going to be converted by "In The Name Of" – instead this batshit album is the product of a group of studio artists who are absolutely in love with pop and metal in all their respective forms. Good taste or bad, Babymetal will make it bang and bring it to arenas the world over with a host of readymade dance routines and stadium sized clap-along hooks in toe. Read Our Full Review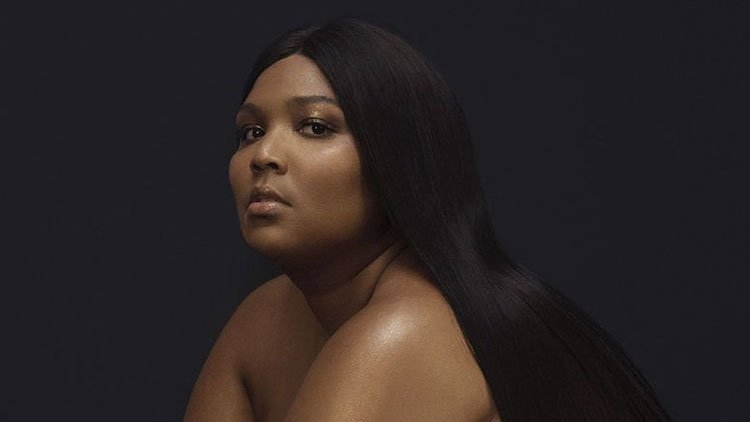 79. Lizzo – Cuz I Love You
Genre: R&B
Is Cuz I Love You as good as Lizzo thinks it is? Almost certainly not, but who on earth could possibly care. This album thrives because Lizzo is so damn confident in her abilities. In a sense it's disappointing that such a ferocious artist proves so precious when it comes to traditional criticism: when you hear Lizzo music she's a super hero. She is so far above the fray it's almost impossible to imagine that a middling review could possible ruin her day. Cuz I Love You is relentless. This is the power of positivity: an instantly quotable onslaught of self-loving retro-bombast. Or, as Chance The Rapper famously put it, "there ain't one gosh darn part you can't tweet". At times the music could be more inventive and the tracks rarely cut deep, but that's beside the point: Cuz I Love You is a pure crowd pleaser. This is an old fashioned sing in the shower and slide across the dancefloor classic.
78. Coldplay – Everyday Life
Genre: Indie Pop
For all their imperfections and nearly-but-not quite experimentation, Everyday Life is the most thrilling, thoughtful and humane record Coldplay have released for at least a decade. The instrumentation is sumptuous, exotic and played with genuine consideration and care (even when they are at odds with Coldplay's core sound). Despite their inherent bigness and tendency towards feel-good universalism, on Everyday Life, Chris Martin, Guy Berryman, Jonny Buckland, Will Champion and Phil Harvey really do feel like those thoughtful boys next door with kind hearts and a global conscience. That's no mean feat for one of the world's biggest bands that could so easily have slipped toward pandering insincerity or an undignified grope for mainstream relevance. Instead Coldplay feel humble, heartfelt and comfortable in their own skin – if a little misguided – on most adventurous release to date. Read Our Full Review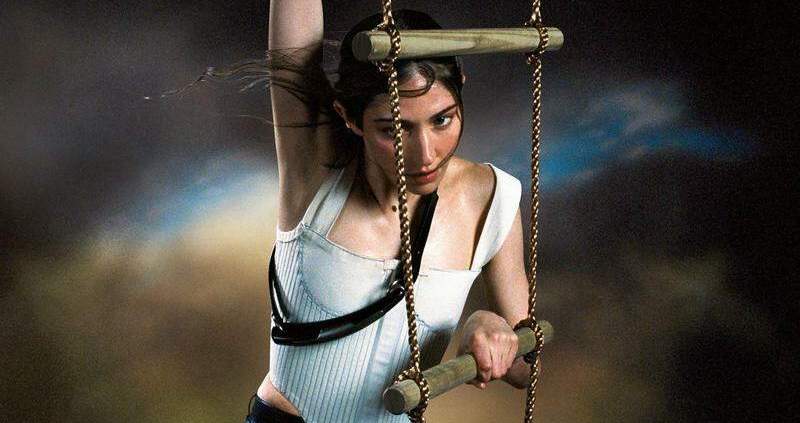 77. Caroline Polachek – Pang
Genre: Pop
Success is never assured when a beloved band breaks up and the lead singer embarks on a solo career. Thankfully for Caroline Polachek there is little or no resentment stemming from Chairlift's demise, but she remains burdened with conflicting expectations: Pang must both live up to the legacy of Chairlift and represent a worthy departure. Her solo debut just about manages to pass this tricky test, the album might not produce as single as damnably danceable as "Ch-Ching" or as endearingly soulful as "I Belong In Your Arms", but this creepily off-kilter and unashamedly desperate collection thrives on desire. Strangeness exudes from the album's every corner, there is so much vacant space to be filled by clunky, quirky beats and Polachek's wilfully mutilated phrasing. Pang never quite rounds itself into powerhouse pop songs, but the songwriting and endearingly uneasy structures make Polachek's debut an insidiously addictive listen.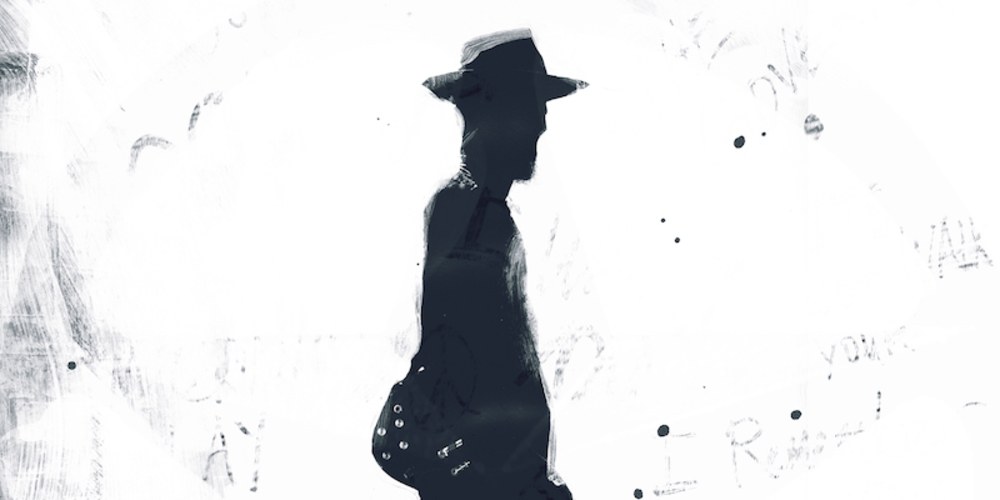 77. Gary Clark Jr. – This Land
 Genre: Blues-Rock
Writing for a Guitar Magazine in the early 2010s was incredibly frustrating. Each and every year we'd have our fingers crossed hoping a great new guitarist would emerge to throw our weight behind. Seemingly every other genre had fresh icons springing up on a daily basis, but the six-string felt isolated and dated. Enter Gary Clarke Jr. This void of talent led to over-enthusiastic praise, his early projects were merely above average, but this modern bluesman was such a ferocious and soulful live player that the guitar community collectively willed him into an early superstardom. He wasn't the finished article in 2012, but by the decade end he has finally cracked it. This Land is a raucous, experimental and brazen state of the nation address driven. Yes, led by Clarke's soulful and funky vocal arrangements, but primarily by his raw, howling, guitarwork. The balance has been struck, Clark now has the songs worthy of his solos as he breeze through 90s rock pastiches ("What About Us"), 70s nu-funk ("Babies") and even snotty punk on "Gotta Get Into Something". At times the stylistic diversions threaten to make This Land disjointed, but the collection is held together by Clark's screaming desire to assert his identity and sense of self in modern America.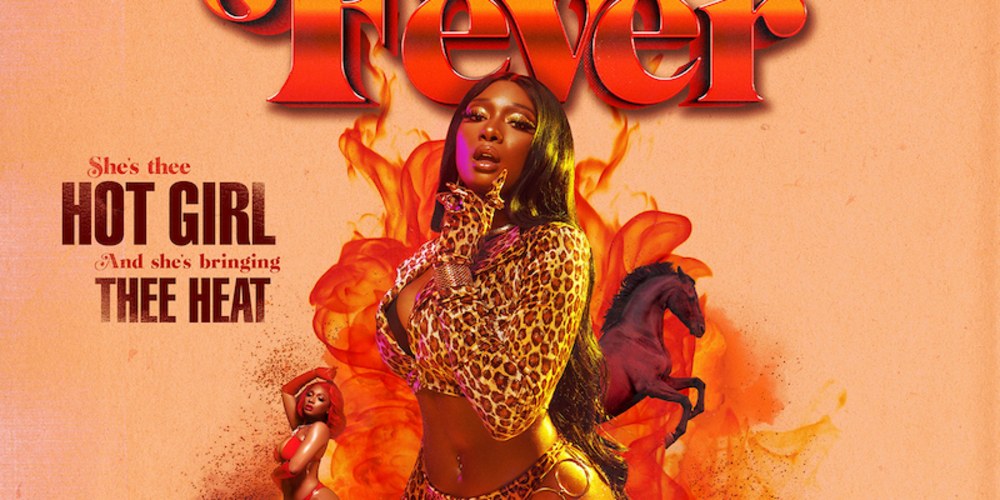 76. Megan Thee Stallion – Fever
 Genre: Rap
Megan Thee Stallion is another artist who'd been hotly tipped for so long that it was actually a surprise when "Hot Girl Summer" broke through and she finally had her moment in the limelight. Fever isn't big and it certainly isn't trying to be clever, this is a celebration of life, body and sex. This is a riot of pithy put downs in the form of a booty shaking anthems. In an age of drugged out ennui, Fever is a welcome reminder of when hip hop was a brazen celebration of self and, more precisely, self-confidence.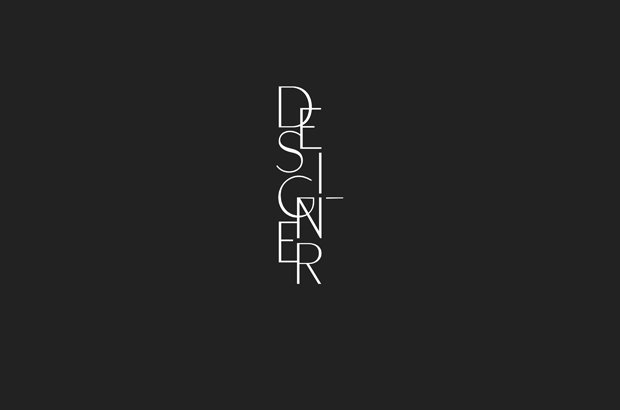 75. ALDOUS HARDING – DESIGNER
GENRE: INDIE/FOLK
She's always been an eccentric. That's how Aldous Harding maintained our interested in the crowded "brooding singer-songwriter" ranks. Her voice was always wilfully unusual, even as her arrangements remained stately and sparse. Designer sees her idiosyncratic vocal approach spread outwards to the flutes, guitars and basic structure of her songs. Despite all its inherent oddness and the genuine needle of Harding's fractured vocal (at times verses don't so much flow as creek like brittle skeleton fingers clawing their way up a staircase), Designer remains a pleasingly dark collection. This is remorseful, ominous music, but it's not morose. There's a hidden glee to be found, a dislocated sense of summer skips and flits between the long shadows of this anxious and yet unguarded collection.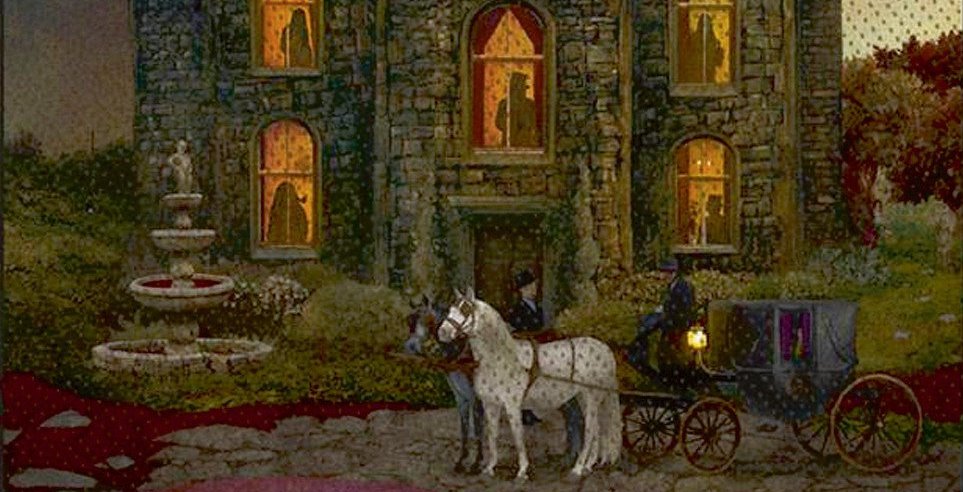 74. Opeth – In Cauda Venunum
 Genre: Prog-Rock
Well it's official, Opeth are on the upswing. Unfortunately, for these legendarily intricate Swedes, they may well have left much of their audience behind. In Cuada Venunum picks up the baton from Sorceress (2016) as the band sprint headlong down the progressive rock rabbit hole. There are still dark metal allusions, but they are just that, faint hints of what was: ghostly echoes, window dressing rather than any kind of guiding principle. In Cauda Venunum is the kind of album that drives guitar magazine subscribers wild, but will leave packed festival fields scratching their heads. This is not a good or a bad thing, per se. Opeth are dealing in tones often devoid of any edge or bite, you might label it wilfully uncool, where the Swedes not such brilliant brooders (see the sublime folk-meets-stoner-metal closer "All Things Will Pass"). Instead, the band are interested in the journey, the migration of a groove, the accordion movements of a guitar solo or the slow soaring rises of the synthesizer. Better still, Mikael Akerfeldt's vocals no longer clashes with his surroundings. He is in beautiful voice and, on the English Language version, his lyrics cut deep whether contemplating morbid morality ("Next of Kin", "Universal Truth") or our obsessive with living our fraudulent "best lives" on social media ("Heart In Hand"). In Cauda Venunum's palette may be naff, but this is a richly rewarding and thoughtful prog rock  record – the illusive blend of worthy lyrics and rampant tonal experimentation.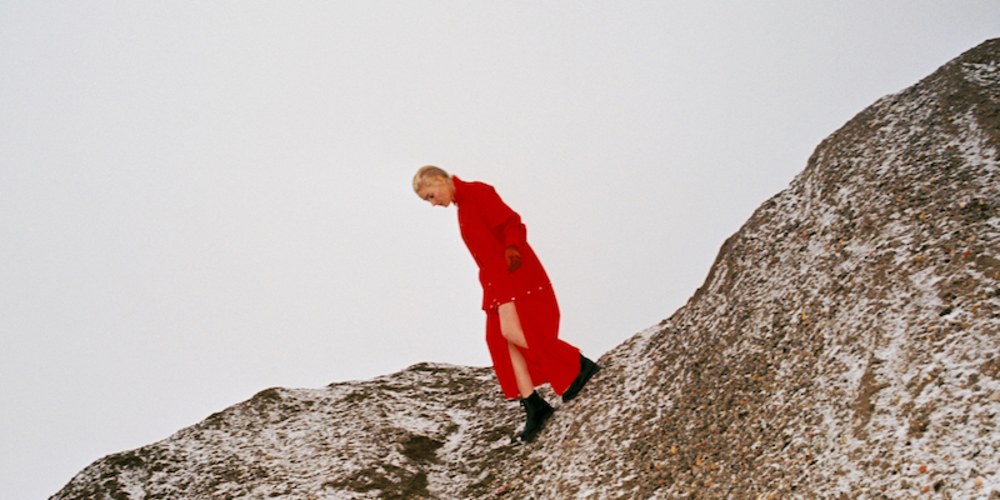 73. Cate Le Bon – Reward
 Genre: Indie
Distance is occasionally essential. Reward left me cold back in May, but when I returned to album in December, I was utterly blown away. On an initial listen, Cate Le Bon's control is almost overwhelming. She has structured a collection that feels easy to appreciate and hard to love as it drift, winds and lingers. Reward is the type of album that is knowingly languorous, it feels almost happy in its awkward, eccentric experimentation, but with repeated listens the painful cleverness recedes and the beauty of Cate Le Bon's performance comes to the fore. It's neither fun nor danceable and it certainly isn't a sing-along staple, but nevertheless Reward worms its way beneath the surface, subverting itself as it seemingly unfolds in reverse. "Drip, drip, drip", one alien angle and artful pose at a time, Reward wins the day, almost in spite of itself.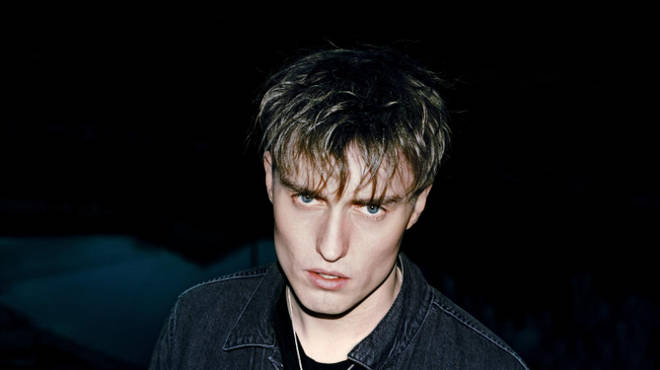 72. Sam Fender – Hypersonic Missiles
 Genre: Indie
You know it's been a damn good year for music when a young artist, who triggers all the warning lights and sirens of an NME and Beats1 backed hype job, delivers a totemic agenda setting debut. There is a polish and mawkishness to some of Fender's compositions that feels as though he's learnt the wrong lessons from James Blake, but on the whole Hypersonic Missiles manages the rare feet of enlivening the youth, thriving on the radio and holding together as a start-to-finish LP. Lewis Capaldi is undoubtedly this year's break out star, but Sam Fender is the one tackling the dark unease of his nation's streets and psyche. He is angry and he captures this sense of oppression as he seethes and skewers themes as diverse as war and male suicide. Hypersonic Missile could easy ring hollow or sound teenaged, but Fender marks himself out as a potentially prodigious talent by never appearing out of his depth, unbelievable or unlikeable. Instead, Fender has served up a masterclass in what modern masculine rock can been be in the 21st Century.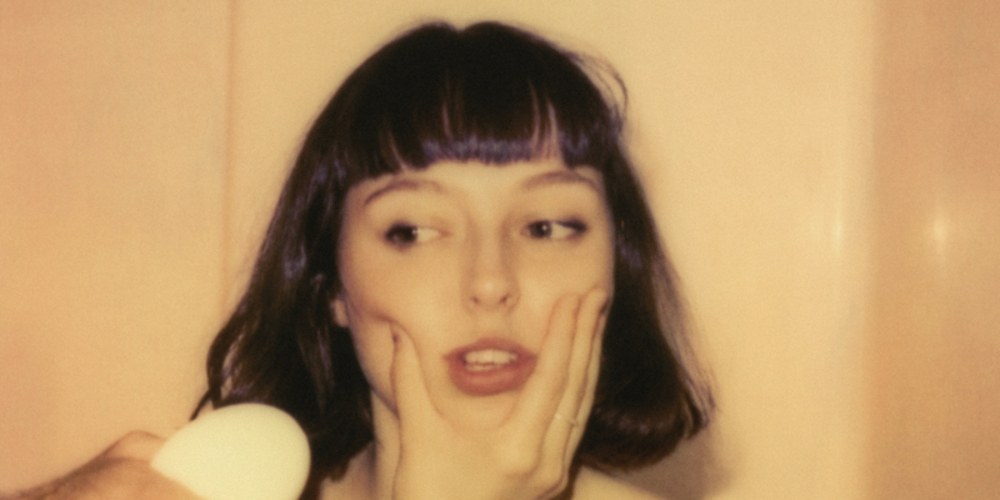 71. BEWARE OF THE DOGS BY STELLA DONNELLY
GENRE: INDIE
It's easy to read Beware Of The Dogs as a right-on ravaging of a sexist society (and the music industry in particular), but this diminishes Stella Donnelly's achievements. Using a dreamy palette bolstered by considered synths, Donnelly is more than just an arch storyteller; she's our crafty companion. Less a tour guide and more a life partner, someone capable of wrapping her arm around her listener's shoulders and steering them through the world, peeling back the curtain at (in)opportune moments. Breezy, funny and at times shocking, Stella never runs short of careful observed and cunningly rendered material charged by either woe or revenge. Her greatest weapon remains her deadpan, the ability to drop out of key into a flat speaking voice to deliver the deathblow.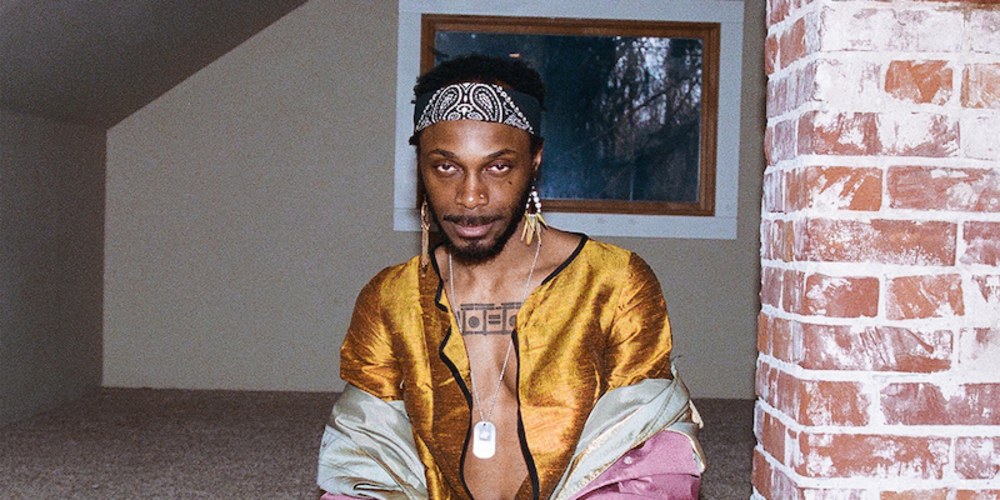 70. JPEGMAFIA – All My Heroes Are Cornballs
 Genre: Rap
After the riotous non-sequitur brilliance of 2018's Veteran, Jpegmafia's latest feels like both a disappointment and a wonderland of intoxicating strangeness. All My Heroes Are Cornballs is both a sumptuous love letter and a barely contained spasmodic outburst of lyrical and sonic violence. In this light, the album is like one long deep reassuring embrace, but every so often, as you lie entangled, a siren will go off, Jpeg will grab his knife and plunge into your back in a frenzied 10 second burst of pure anarchic violence. Jpeg is an arch social critic, but also a slave to contemporary trends. He's lost, floating in a digital dream world of memes, day-glo fashions and dreamy diversions. He's setting the world to rights and rebelling against the mundanity and vitriol he sees, but in many ways he's just another malevolent shitposter. Trying to right the wrongs of meaningless culture, by imbedding himself within the nonsense, short-attention span world of blood-vessel-popping outbursts and dreamy, "oh my gawd that's so cuuuuuuute" distractions. Oddly, these divergent impulses have created music that is less dynamically wild than that of Veteran, but more melodic and sleepily intoxicating.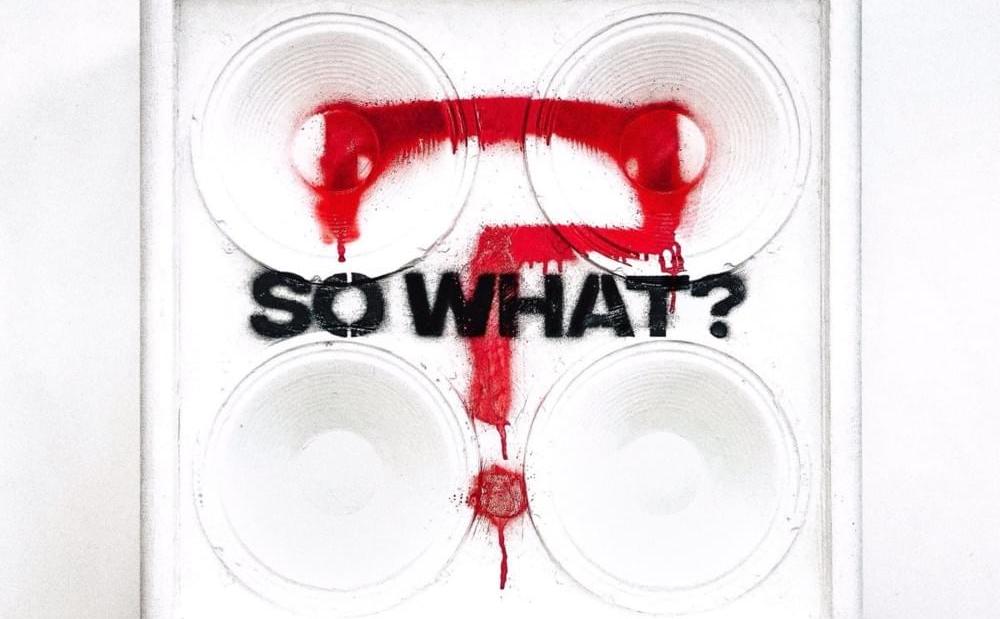 69. While She Sleeps – So What?
 Genre: Metal
While She Sleeps have come a very long way from the black clad, head down days of This Is The Six. Not every evolution has been for the better, but as the band has endured, they have embraced a sense of careful experimentation and, vitally, ambition. Their friendship with Olly Sykes of Bring Me The Horizon has perhaps rubbed off, as So What? blends slamming guitar work and lickety-split rhythms with a host of arena ready hooks. At times the "oh-way-ooh" backing vocals feel a touch too contrived and desperate, but that hardly matters when While She Sleeps are incorporating the best hard rock trends from all across Europe into one potent formula. If the serrated riffs, wild grooves and subtle atmospheric touches are born in Eurasia, then there's still a healthy dose of distinctly American nu-metal and metalcore antics particularly in the way the hooks are structured. The result of all this shrewd fusion is an addictive onslaught capable of propelling While She Sleeps from the midcard to main event.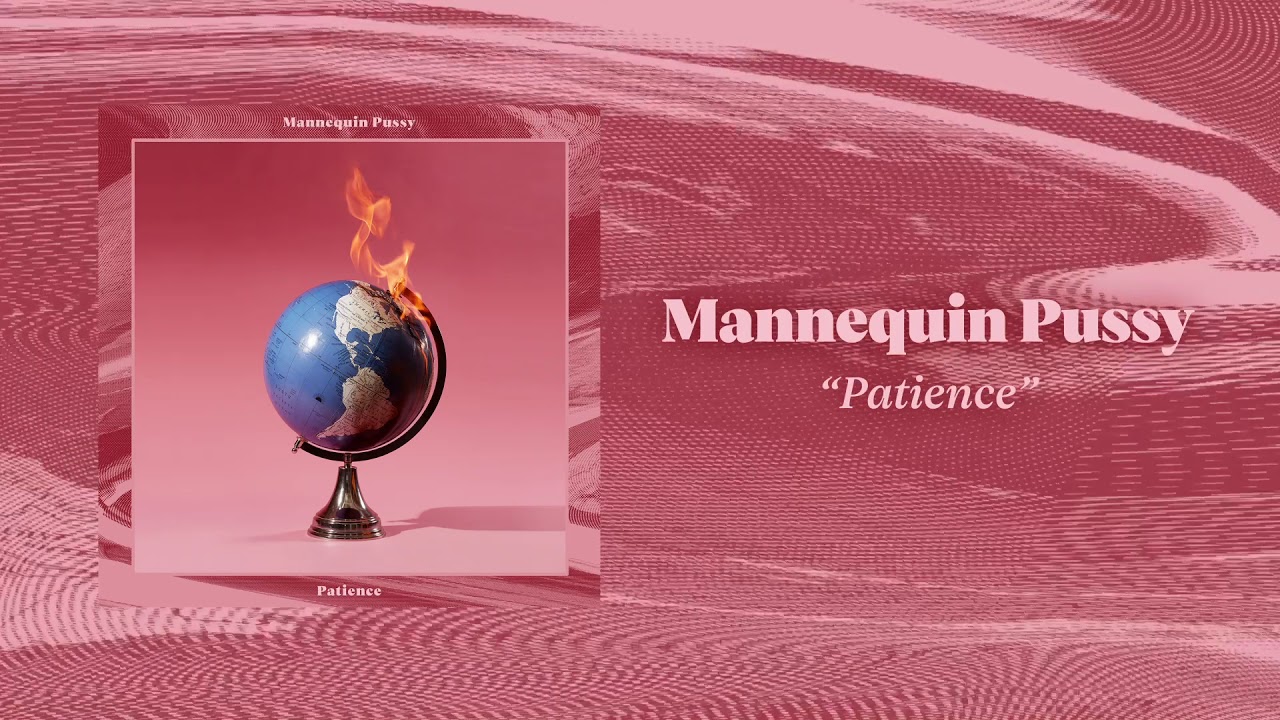 68. Mannequin Pussy – Patience
 Genre: Rock
Their punk roots remain in tact, but Patience is the sound of a band intuitively spreading their wings. The Philly punks might be shifting their center of gravity towards something more tender and ornate, but there's nothing forced or unnatural about the transition – and it's this sense of balance that is key. Mannequin Pussy can switch from dolorous drifting indie to screaming scattergun punk without raising a single eyebrow. This is holistic songwriting: whether Marisa Dabice is cooing "wish I was someone else" or screaming "I fought, but I did not win", everything is in its right place.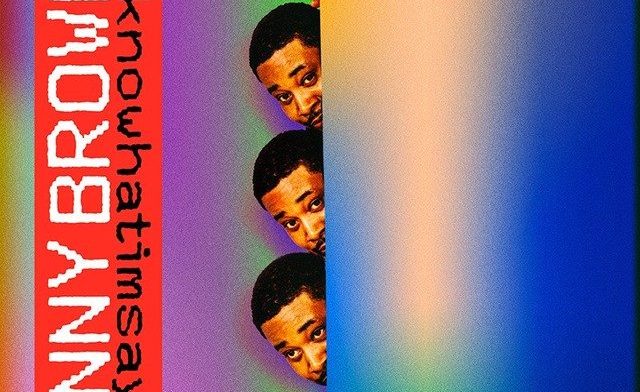 67. Danny Brown – uknowhatimsayin¿
Genre: Rap
Danny Brown is an expert in survival and his insanely idiosyncratic and constantly mutating music is testament to his ability to adapt. uknowhatimsayin¿ might be not be as thrilling or diverse as his last three records, but it is still chocked full of both daffy and depressing tales from the streets of Detroit spat over some of the most beautiful deranged beats in modern hip hop. Even as he mellows out, Danny Brown is still one crazy cat who effortlessly stands out from the mainstream hip hop crowd. Read Our Full Review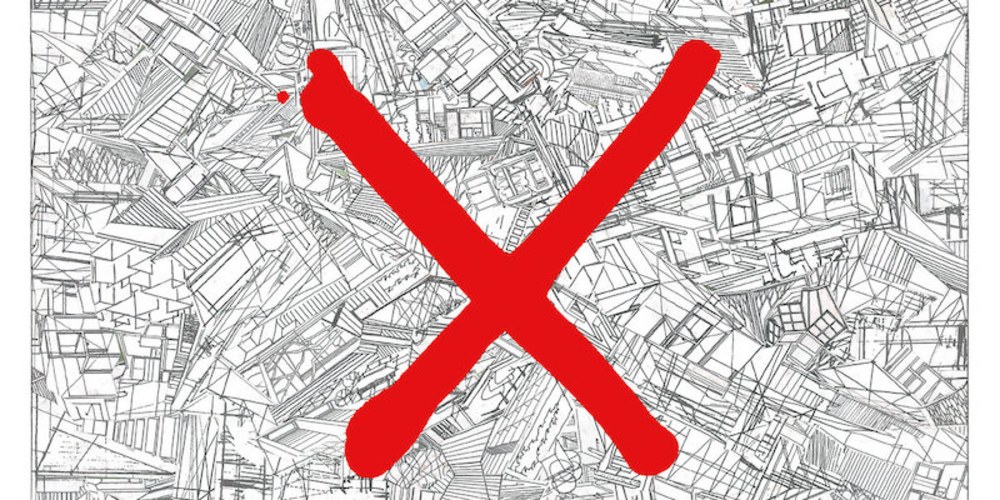 66. Richard Dawson – 2020
 Genre: Psych-Folk
Look, I've got to be honest, Richard Dawson's delivery will always rub me up the wrong way, that said, considering the inherent barrier to entry, it is impossible to deny this delightfully quirky state of the nation address. It's testament to Dawson that I continue to persevere with these wonderfully tragic tales of school councillors and struggling civil servants. By taking the least sexy and most mundane avenues into our modern malaise, Dawson's adventurous and at time prog-like compositions manages to capture the unease felt by millions of people just trying to get on and get by.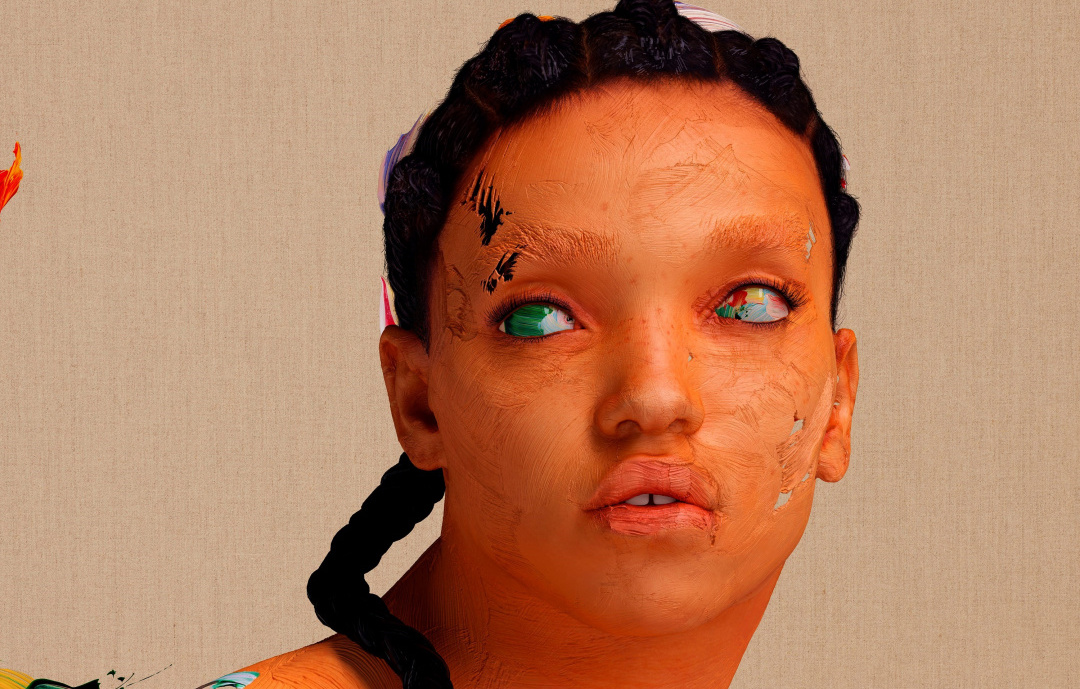 65. FKA Twigs – Magdalene
 Genre: R&B
The astute reader may well have noticed that last month, when 411 revealed the Top 200 Albums Of The Decade, it was LP1 and not the hugely critically acclaimed Magdalene that featured. This was not an oversight, nor was it an anti-recency bias. Magdalene is a wonderful ambitious and alien thought piece, but for all it's beautifully broken and mutant vulnerability, FKA Twigs sophomore album doesn't significantly surpass the work of her peers. Arca, Bjork and Holly Herndon have all ploughed these fields with more intriguing and tuneful results. What Twigs has created in Magdalene is beautiful broken ornament to be admired (there is an incredible depth of craftsmanship and some real soul on display) but one that is better left on the shelf, because her music so rarely settles around fully realized songs. "Home With You" captures the dilemma perfectly, almost every element of the track is divine, beautiful composed and chillingly sung, but despite picking up some considerable momentum each intriguing element fizzles out. Like watching plates spin in a vacuum, Magdalene is impressive, hypnotic even (it's most definitely dizzying), but ultimately, when push comes to shove, there's only so much satisfaction that can be garner from watching these isolated acts of virtuosity.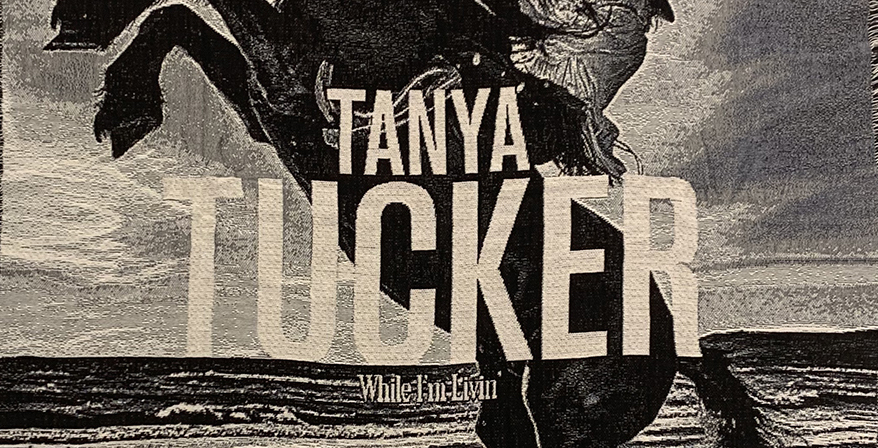 64. Tanya Tucker – While I'm Living
 Genre: Country
Who on earth saw this coming? Tanya Tucker takes a break from recording the occasional covers record and decides to hook up with Brandi Carlile, Tim and Phil Hanseroth to release While I'm Living, one of the finsest albums of her storied career. Brandi Carlile has already established herself as one hell of a songwriter and, in 2019, is finally having her moment in the sun with The Highwomen. Even given her success, you still wonder why she doesn't keep some of these songs for herself. What makes this collection special is that Carlile and her songwriting team have leaned into Tanya Tucker: both her past and her present. These songs speak powerfully to the terse-but-hopeful expanse of American West: recalling the punchy radio-ready country of the 1970s while highlighting the fragility and coarse textures of Tucker's 60-year-old vocal. The result is an album that doesn't embarrassingly chase trends or pedal nostalgia, instead While I'm Living captures a wily veteran reflecting on her youth and her nation's past. Tanya Tucker sounds timeless on a record that would be a success in any era.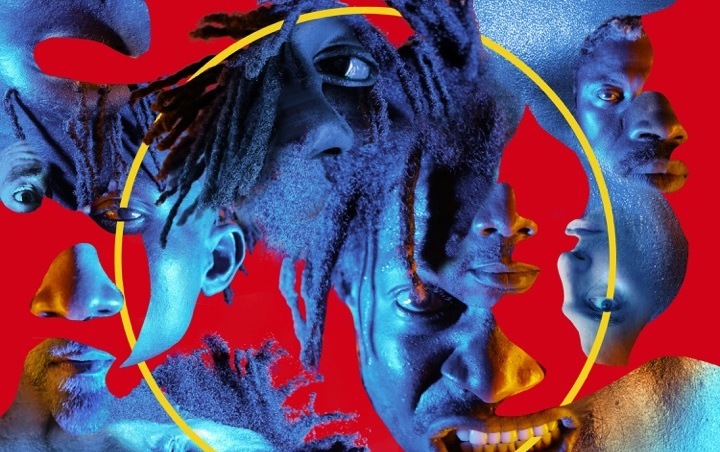 63. Kokoko! – Fongola
 Genre: Indie Dance
It's easy to bemoan music festivals in 2020. They are too humongous, they're too corporate, they are obsessed with nostalgia, they price out the average consumer and they've lost any sense of a distinct identity in this age of eclecticism. On some level, I agree with every word of criticism, but at the end of the day: they are great fun and can be voyages of discover. Want to find your new favorite band: don't dither around on the Internet go to a festival, arrive early, knock back some beers and dive in at the deep end.
That is how I discovered Kokoko! They had been chosen by Bon Iver to perform at All Points East and this Congolese outfit provide a perfect dose of mid-afternoon experimentation. This collective create their instruments from repurposed garbage and from the rubble rises an array of unnervingly danceable tones. Kokoko! flirt with the avant garde, but they are born of the dancefloor. The vocals exude the seductiveness of a cooly maintained distance, while the groove creak, clap and crack with devilishly awkwardness. Fongola has a global aura, in both its rhythms and its riffs, but the actual sound and its brilliant tones feel completely alien to both Africa and Europe. Mysterious, unsettled and euphoric, Kokoko!'s music may be off kilter and out of step, but that only makes it feel vital and rapaciously danceable. Perfect dance music for an age when we are so often left asking: what the fuck is actually going on?
62. Charli XCX – Charli
Genre: Pop
Charli XCX promises next-level future pop but, rather than delivering the latest evolution in her sound, she instead ties a bow on five years of innovation and experimentation. This is her and A.G. Cook's PC Music opus: full of barmy guest features and laced with a surprising dose of vulnerability, Charli admits that her pill popping, party hardy persona is merely a coping mechanism. At its best ("Shake It Of") the album is utterly out of its world and completely outrageous, more often than not though, it simply provides a strong survey of the modern queer-pop landscape through an alien sonic lens. Read Our Full Review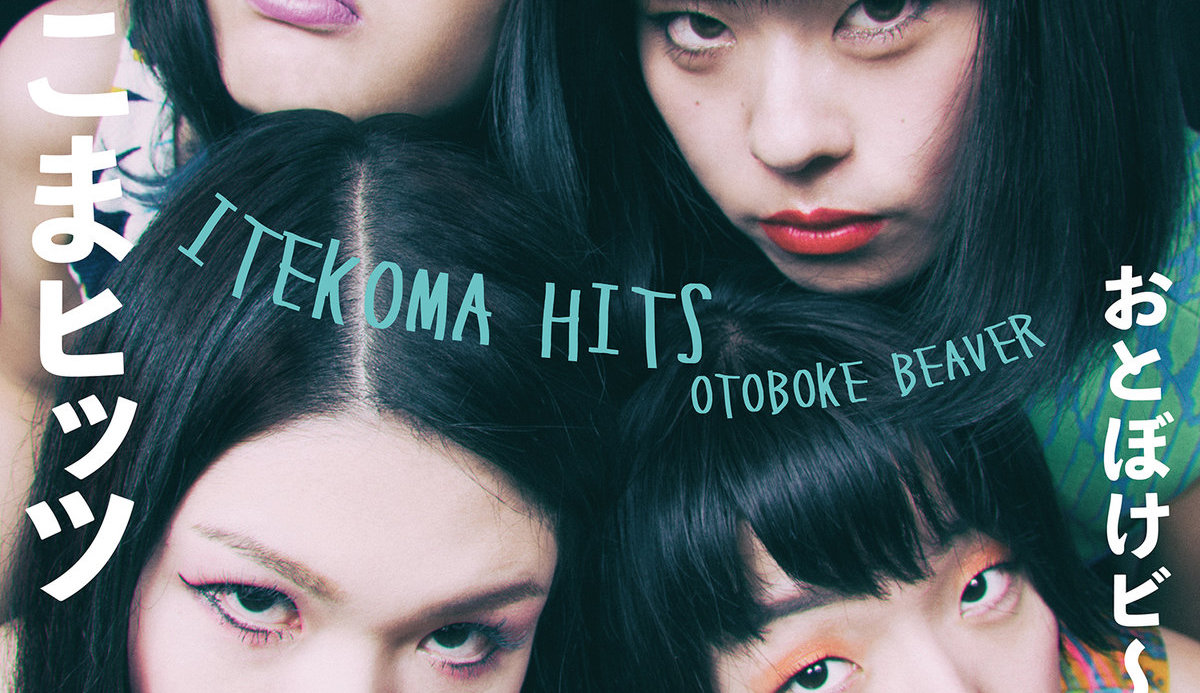 61. OTOBOKE BEAVER – ITEKOMA HITS
GENRE: PUNK
These Kyoto punks have restored my faith in punk rock. Make no mistake, the genre is still churning out great works of social satire from a variety of perspectives, but Otoboke Beaver have carved out a little slice of 70s anarchic abandon that feels wholly refreshing. The anger is the there, the pace is utterly relentless, but it's the goading pop chops that make this quasi-compilation so blisteringly effective. The guitar work is sublime. Every riff is addictive while the stop-start, herky-jerky rhythm demands that you dance (while making an absolute fool out of anyone who dares to try) and the way the band play around with structure is down right sardonic. After racing at a million miles an hour, they'll slam on the breaks and then … well who the fuck could hope to predict what will happen next. One second they unleash a super-clean solo, the next the chorus powers through, the time after that they'll introduce a sultry and entirely unrelated bass line as a pseudo solo and every so often they'll just kill the track stone dead and move on. Iketoma Hits is a maelstrom of rage. It doesn't matter if you can't understand the words: the humor is undeniable. Their sarcasm and masterful eviscerations need no translation.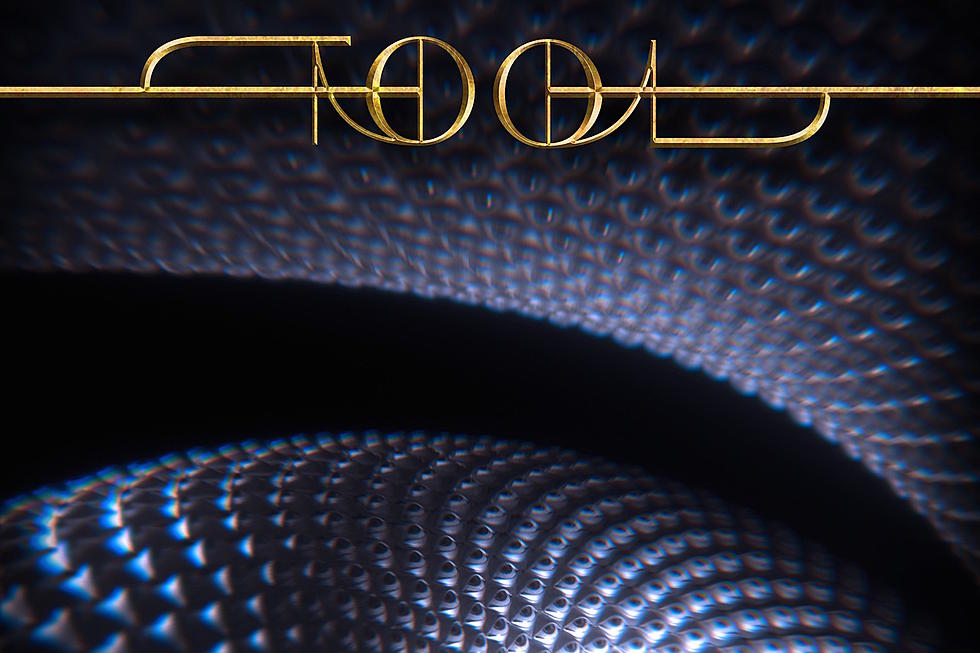 60. Tool – Fear Inoculum
Genre: Metal/Rock
Between the gorgeous shifting sands sonics of the title track and the barely disguised contempt of "7empest" lays the next classic Tool album – and for many Fear Inoculum will be just that. The album is a brilliant slow moving behemoth worthy of your patience and careful consideration. There might be a lack of impetus, but there is no shortage of virtuosity, tenderness or sprawling lyrical playing. Yet, sadly, it is this ferocious potential and unrivalled craftsmanship that makes for a frustratingly listen. This beautiful blend of sounds old and new, postures intimate and expansive, set the stage for a truly great statement, but the album never quite grabs the listener by the scruff of the neck and says much of anything. In many ways, Fear Inoculum is a bull that Maynard has failed to take by the horns. Read Our Full Review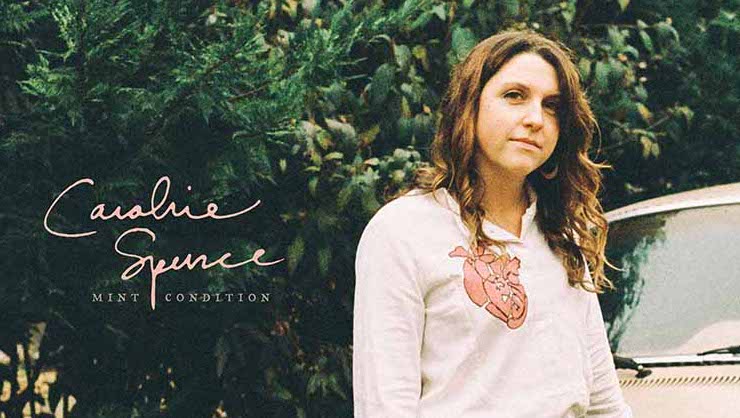 59. Caroline Spence – Mint Condition
 Genre: Country
Romanticism has always been essential to both country and folk. Caroline Spence explicitly understands this fact, but like all great songwriters she understands that it is crucial, while embracing tradition, not to succumb to trite nostalgia. With this in mind she deftly plucks at our heartstrings in familiar patterns before unleashing a singular lyric so unique and so true it instantly elevates her above a crowd of doomed romantics.  "My favourite things are tired and worn/A dog eared book, with the cover torn" and that's an apt reflection of Mint Condition, by scuffing up the edges of some classic American songwriting staples Caroline Spence uncovers a poignant sense of self.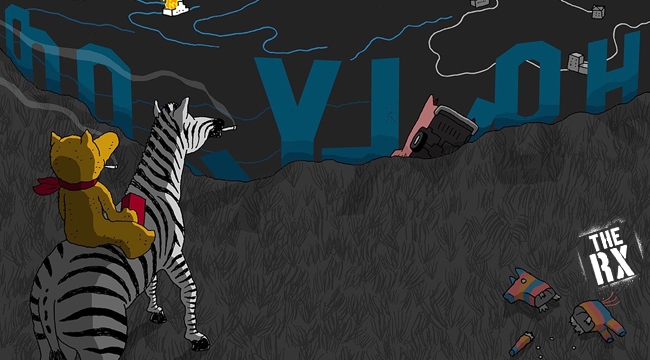 58. FREDDIE GIBBS & MADLIB – BANDANA
Genre: Rap
Freddie Gibbs has always left me cold, but when positioned alongside Madlib,  suddenly, I fall in love. His lyrical skills are undeniable, but so often passé – and yet, in Madlib's hands, even an arch-advocate of the old school like Gibbs sounds urgent. Gibbs is absolutely locked on the beat, stacking syllables like a metronomic street-level dictionary as the sands shift beneath him. So much of Bandana's gloriously grimy quality comes from the sequencing, offering consistency, consideration and subtle surprises. Madlib's phase shifting sonics take Gibbs on a tour from blacked out black alleys ("Half Manne Half Cocaine") to summery, Floridian infomercials ("Crime Pays"). Reality and fantasy collide with alarming reality, drawing out the absurdity of the fetishized life of the drug-dealing-rapper. Still, for all the complexity and real life sorrow that Bandana represents, the album is often at it's best when Madlib queues up a buzzsaw beat and absolutely unleashes Gibbs ("Flat Tummy Tea"). Of course, nothing that's simple and even the most direct of tracks tends to contain a pitch shift and a darkly blissful coda. Fittingly, Freddie is often his most devilish when the pace drops and most fragile when the tempo rises.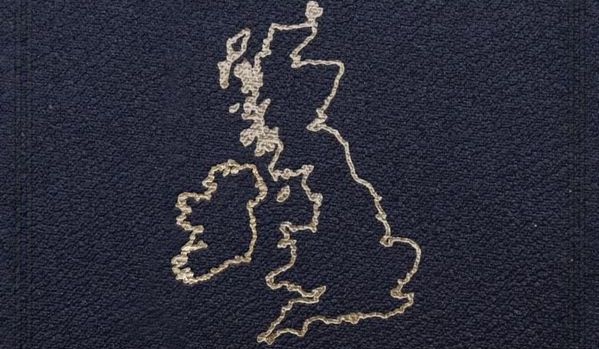 57. Kate Tempest – The Book Of Traps and Lessons
 Genre: Rap/Electronica
"But what's to be done? When the only way to defend ourselves from what we've created is to merge with it, what can be done to stay human?" This is the core tenet of Kate Tempest most powerful album to date. Overwhelmed by anonymity and a violence, no longer creeping in at the corners of society, but running rampant. "Instead we are online, venting our outrage/Teaching the future that life is performance and vanity" – the grooves and the beats have been supressed, as Tempest lyricism incandescently rages against our new cage. Tempest sees a new world built to breed cruelly and The Book Of Traps and Lessons is the moment when she simultaneously stands overawed and defiant.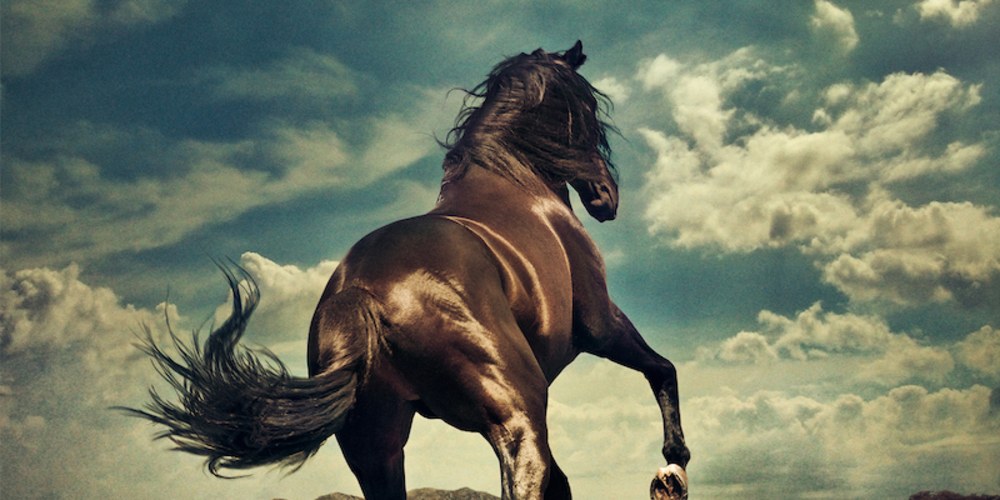 56. WESTERN STARS – BRUCE SPRINGSTEEN 
Genre: COUNTRY ROCK
It's never too late for a change. Western Stars is less a gaudy new get up and more a slick new fabric in a familiar design. It fits perfectly, accentuating what was already exquisite. Ditching the booming crescendos of the E Street Band without delving to the stark and lonesome depths of Nebraska, Western Stars rides its luscious orchestral arrangements towards richest, most refreshing and strangely reassuring pop music The Boss has produced in a decade or more.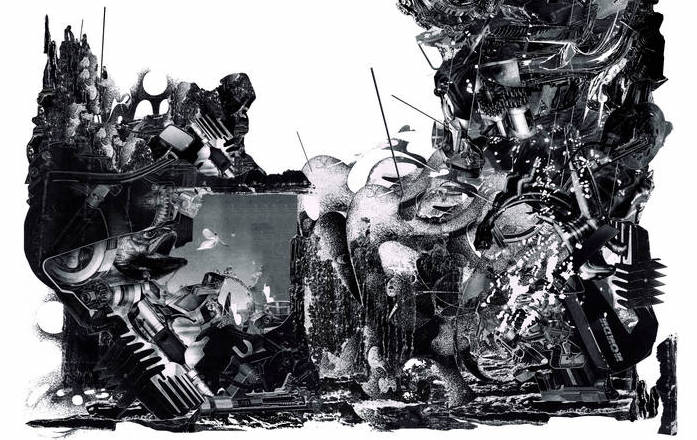 55. Black Midi – Schlagenheim
 Genre: Alternative
There's something thrilling about seeing a rock band as strange as London's Black Midi getting mainstream award ceremony recognition. When they stepped on stage at the Mercury Music Prize amid sets by riotous rappers and eclectic indie acts, their performance stood out with its alien anit-cool. The music of Schlagenheim is chilly, detached and mutilated: chopped into invert grooves and hanging in the air like a marionette (the form may be vaguely human, but there's something undeniably unsettling about the way it is suspended). Just when you think you've got Schlagenheim pegged. it'll jut out in a new and unexpected directions: it'll thrash, smash or simply fall into silence. There might be an unease present in Black Midi's music, but their breakthrough album is never anything but fun, an intoxicating mystery well worth investigating even as it broods and distorts.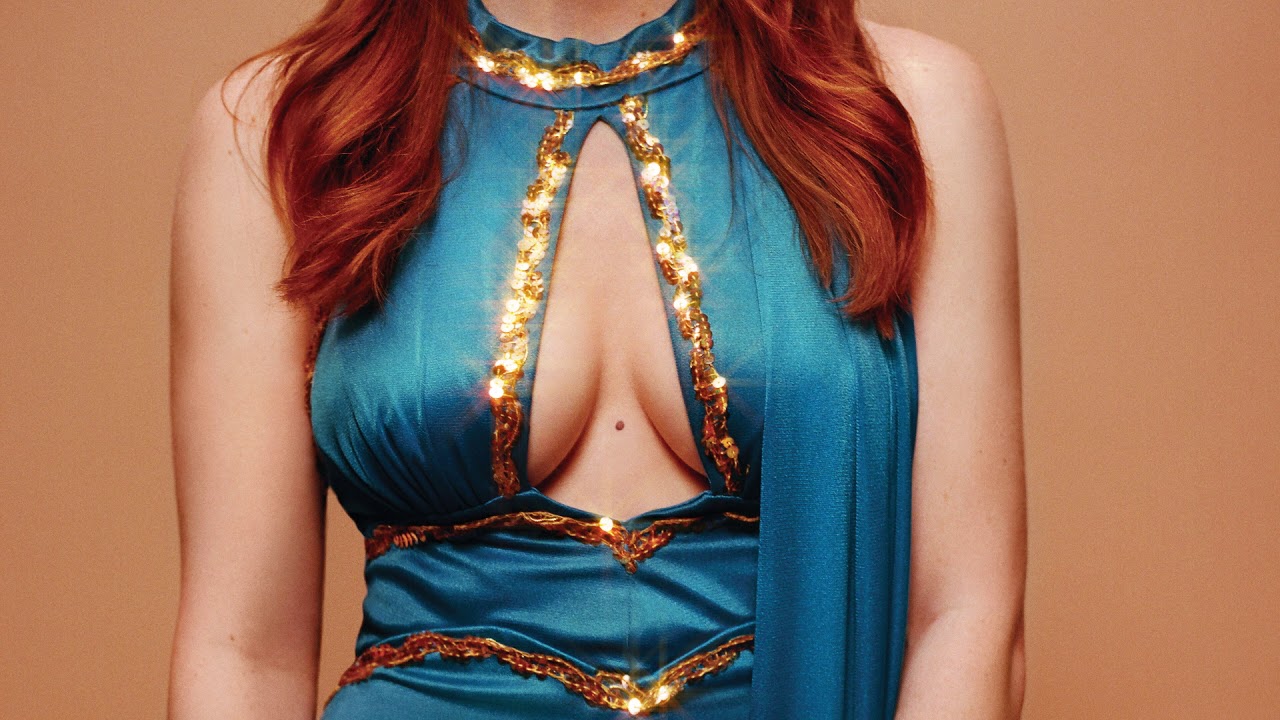 54. Jenny Lewis – On The Line
Genre: Indie
Whether standing alone or fronting Rilo Kiley, Jenny Lewis has always exuded an effortless mastery of the sunny Californian pop of the 1970s. Despite her incredible refinement, cool and control, On The Line represents a staggering step forward for Lewis. Not only is her blend of indie, country, commercial rock and pop perfectly pitched, but, with a vocal that thrives in the grey area between Stevie Nicks and Kate Bush, Jenny delivers the most devastating lyrics of her career to date. On The Line is not a mere aesthetic delight or a charming soundscape, it's a record of subtle insecurities and razor sharp glimpses into a deeply personal history ("wanted to please you/My dress was see through/As I looked through your phone/I was a coward/how could you send her flowers?"). Combine all of the above with a selection of immaculate should-be-singles ("Heads Gonna Roll", "Red Bull & Hennessey") and you have the best album of Jenny Lewis' illustrious career.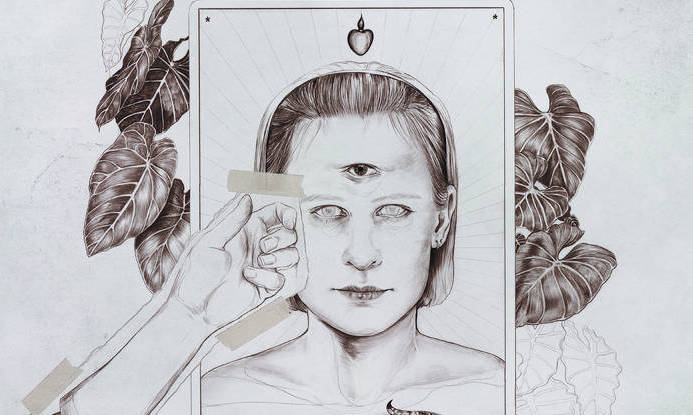 53. Jenny Hval – The Practice Of Love
 Genre: Indie
Whether she's vulnerable or a vampire, no artist has been more consistent in their strange brilliance than Jenny Hval. The 2010s may well prove impossible to top for the young artist, but she shows no signs of slowing down at the decade's end: The Practice Of Love is daring departure that feels remarkably assured. The abstractions of old are stripped away, as the Norweigan starlet blends poetic streams of consciousness with haunting melodic lines and a genuine embrace of the dancefloor. Yes, you read that correctly, Hval is working it out to the disco beat. She might not be winding and grinding, but her unnerving tales now bounce to a hip shaking and mind altering groove. The Practice Of Love may not cut as deep as her past releases, but that's only because it's so undeniably pleasurable to listen to. Jenny Hval will never be lightweight. Instead, she is gloriously listenable, even as she delves into her own hidden subconscious desires and aches.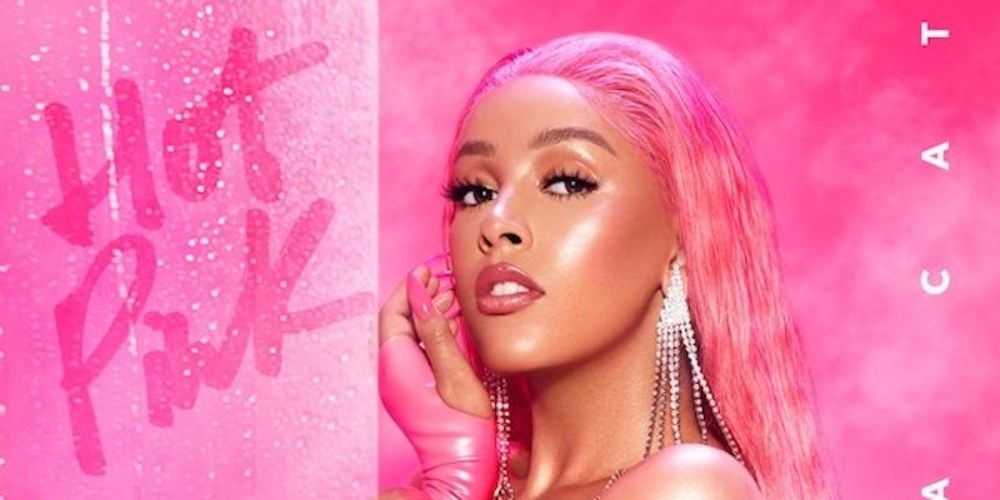 52. Doja Cat – Hot Pink
 Genre: Rap/Pop
This might be the most important philosophical question of the meme age (well for music fans at least): when a comedy album is legitimately good, is it still a joke? Doja Cat's riotously enjoyable, empowering and strangely sentimental debut Hot Pink, might be hit and miss, but it's far too damn pleasurable to be denied. Doja's comedic background frees her from both expectation and any traditional sense of cohesion. She can dip from lilting seductions ("Don't Bite") and hard sex rhymes ("Tia Tamara") to eerily craven crawls ("Streets") and brilliant open-hearted odes to friendship and youth ("Bottom Bitch"). Doja is competent rapper and possesses a lovely, albeit slight, vocal, but she never finds herself out of her depth, because she is first and foremost a shrewd operator. On Hot Pink her excesses and one note jokes are ditched, in favor of richer, longer lasting jams.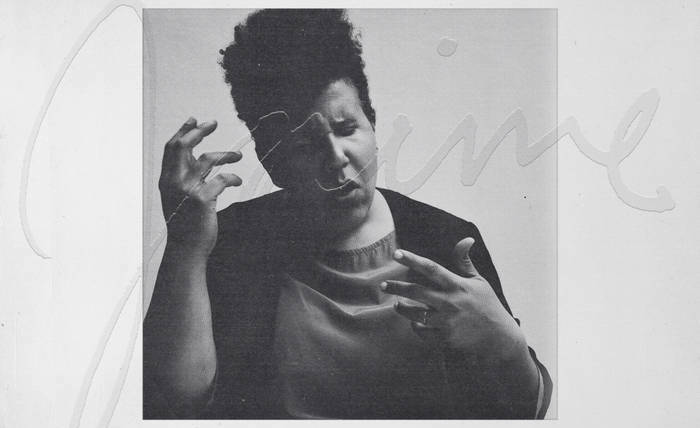 51. Brittany Howard – Jaime
Genre: Soul/R&B
The herk and jerk of emotion might appear to be the result of muddled thinking, but that is exactly the point. Brittany's thesis is simple. Humans are complex and confounding, our subconscious is full of wild swings and subtle deviations. Her story of being a mixed-raced, gay child raised in a hostile, but also loving environment reflects this. This album is charged by violence ("Goats Head") and self-repression ("Georgia"), but is also alive with love, optimism, hope and genuine joy. These feelings and thoughts swim inside Howard's subconscious and she's crafted a debut that reflects these ever-shifting sands, with genuine sweetness and haunting ache slipping and sliding passed one another – and, on occasion, sitting side by side. This fusion of thought leads to a retro-futuristic blend of sounds. Jaime is genuinely dynamic and utterly unpredictable in a way that occasionally leads songs to fizzle out, but more often results in profound and utterly hypnotic music. Even if it takes a fair few listens to get your head around exactly what is going on, Jaime and Brittany Howard are worth the investment. Read Our Full Review